Two high profile immigrants who took sanctuary in Denver churches were each granted a two-year stay of removal last week by immigration officials. Arturo Hernandez Garcia and Jeanette Vizguerra were given the temporary postponement of deportation on May 11 after receiving support in the form of personal legislative bills sponsored by U.S. Senator Michael Bennet and U.S. Reps. Jared Polis and Ed Perlmutter.
But in a letter released just before the stays were announced, Immigrations and Customs Enforcement (ICE) Acting Director Thomas Homan laid out changes to ICE protocol that now limit the ability of such legislation to aid undocumented immigrants as they pursue permanent residency in the future.
Private immigration bills seek to help individuals who no longer have any other recourse to stay in the country. Garcia and Vizguerra had both been through the court system and upon given final notices of deportation, entered sanctuary, although at different times.
Garcia left sanctuary at the First Unitarian Society of Denver almost two years ago after receiving a letter from ICE indicating he was no longer a deportation priority. He left the church, and returned to his daily life until he was detained by ICE again on April 26, 2017 at his workplace. He spent several days at the ICE Denver Contract Detention Facility in Aurora until he was granted a 30-day stay of removal and released. The two-year stay granted on May 11 will give his lawyers additional time to work on his immigration case. …
Hi! I'm writing to you from day 116 of the Trump presidency, a period future historians will refer to as "Oh God, We're Not Even Through Half A Year Yet?" My social media feeds are currently dominated by discussion, gossip, and flat-out panic over both Trump's firing of FBI Director James Comey and Trump's leaking of classified information to Russia. A few days earlier everyone was concerned that Trump was going to start a nuclear war with North Korea, and God only knows what the next scandal will be. Maybe Trump cuts trade with Ireland because Kathy Ireland said something mean about him. Anyway, the current mood is … not optimistic.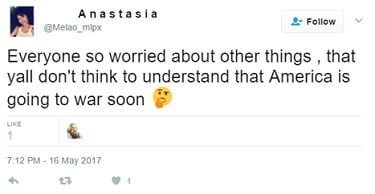 There are thousands more, and that's all from one single day of the news cycle. Trump has made dozens of ridiculous headlines since coming to power, and there have been endless overreactions to every single one. Every new day brings, to some people, definitive proof that the Republic has fallen or undeniable evidence that Trump should, nay, must be impeached. When that doesn't happen, they're either relieved that America still functions or distraught that evil incarnate remains in office, and the emotional roller coaster begins all over again.
That's how social media works, of course — the most lurid statements rise to the top like shit cream, while any attempt at nuance is ignored because calm, rational thought can't be crammed into 140 characters and emojis. So every single day we're told that America is teetering on the edge of ruin and that we should be in a constant state of national existential dread. …
The US president once demanded 10 years' worth of free oil from the Saudis. But after an emollient speech in Riyadh, all that was forgotten.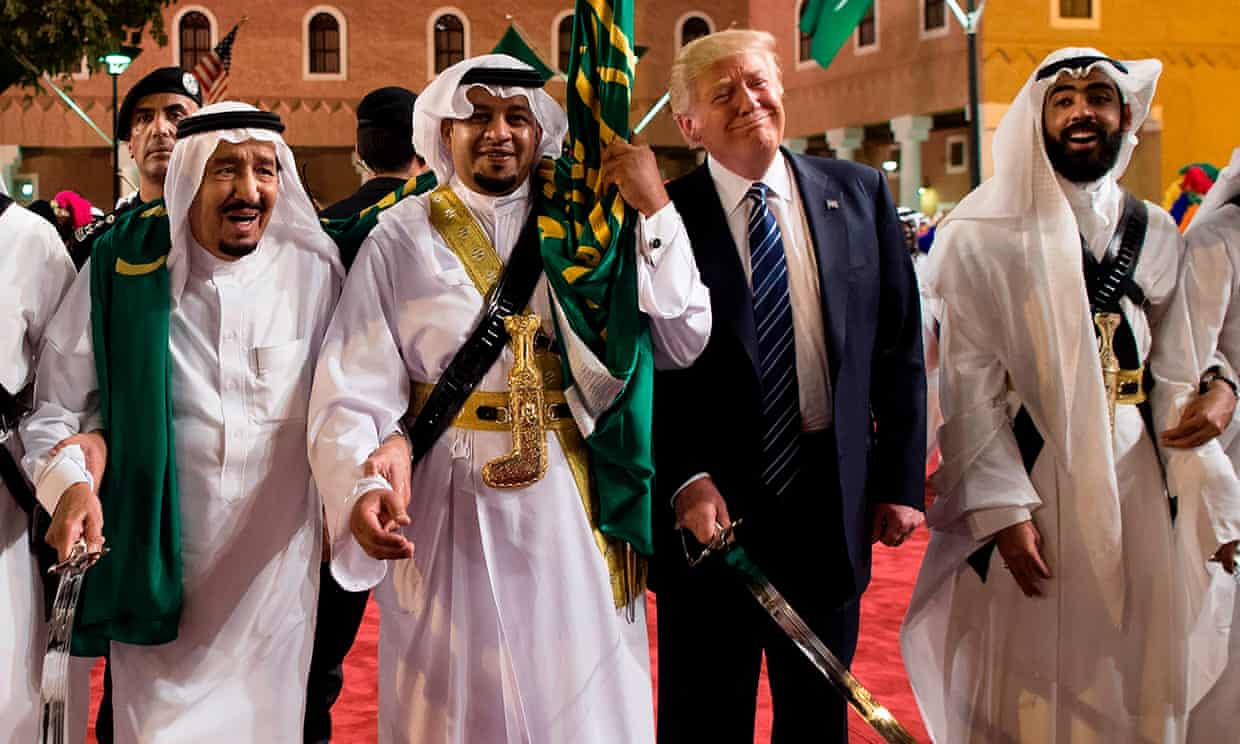 Saudi Arabia's King Salman and Donald Trump take part in a traditional sword dance, Riyadh, May 2017.
If there's anything consistent about the Trump White House so far, it's that people get appointed to positions for which they are totally unsuited. More than that: they're frequently the worst possible candidates for the role. That starts with the president himself, of course – less presidential than your average radio phone-in ranter. It was evident in the appointment of Michael Flynn, a man allegedly in hock to the Russian state, as national security adviser; of multiple Goldman Sachs alumni to oversee financial regulation; and of Jeff Sessions, who regards the film Reefer Madness as accurate social commentary, as the top law-enforcement official in the land.
In the latest example, the Sessions acolyte Stephen Miller, one of the architects of Trump's attempted Muslim ban, has been put in charge of winning over the Arab Muslim world. Miller was the principal author of a speech, delivered in Riyadh yesterday, in which the president said he wanted to "deliver a message of friendship and hope and love". He went on to argue that the fight against terrorism was "a battle between barbaric criminals who seek to obliterate human life and … people who want to protect life and their religion". Trump even shied away from the phrase he blasted Hillary Clinton and Barack Obama for avoiding: "radical Islamic terrorism".
The new approach is at odds with everything we know about Miller's worldview, and that of his longtime supporter Steve Bannon. (Miller's college-newspaper screeds about the war on Christmas are an entertaining study in one variety of radicalisation, if you can bear the grandiloquence.) …
Now that Robert Mueller III has been appointed special counsel to investigate ties between President Trump's campaign and Russia, Democrats and even a few Republicans are drawing comparisons between the present mess and the Watergate scandal that brought down Richard Nixon.
Senator John McCain of Arizona pegged the president's problems at a "point where it's of Watergate size and scale" after reports surfaced that Mr. Trump had pressed James Comey, then the F.B.I. director, to quash an investigation of Mike Flynn, the Trump loyalist and former national security adviser. David Gergen, who was a White House aide to four presidents in Republican and Democratic administrations, contended that "we're in impeachment territory now." A few other Republicans have broken away from their party's blind defense of the president and called for deeper investigations.
The national interest and the integrity of the democratic process are undeniably at stake in the investigation. And it may turn out that the president and his associates have engaged in an attempt to obstruct justice; really bad stuff could turn up. But Watergate? We're not there yet. That's a word that summons obstruction on a monumental scale, with evidence to prove overt criminal acts — not least the White House conspiracy to burglarize the Democratic Party headquarters. Scores of administration officials were indicted or jailed when President Nixon had to flee from office on the eve of certain impeachment.
Mr. Trump has made the parallel easier to draw as he complains of a "witch hunt," tramples ethical standards and shows no sign of the reasonable political behavior the nation sorely needs from him. …
The people of genuinely vulnerable countries surrounded by hostiles are starting to look around for Plan B if America goes missing.
Moving these last ten days across the South Caucasus from Tblisi, Georgia to Baku, Azerbaijan and then onto Jerusalem, Israel to witness President Trump's arrival Monday, I often fell into easy conversations with well-meaning strangers who asked politely of the alarming headlines from America about the fate of the new presidency.
Is this the end for Trump? Is it possible to push him out of the White House?
The inquiries were not based on Russian disinformation. A random skimming of the reports online included what appears to be an Allen Drury plot: "obstruction, criminal, impeachment, moron, person of interest, fear, Pence."
At first I shrugged off the dialogue and concentrated on my opportunity to travel with a sturdy team of American philanthropists who were looking to build a new school for Jewish children in partnership with the Georgian Ministry of Education in Tblisi. …
THANKS to HBO and Last Week Tonight for making this program available on YouTube.
Sunday night's edition of HBO's "Last Week Tonight" was the last of the season, and what a week it was to recap, from President Donald Trump leaking Israeli intelligence to Russian officials, to finding out a high profile member of the administration has been named as a person of interest in the Russia probe to the revelation that Trump called fired FBI Director James Comey a "nut job" to the aforementioned Russian officials.
But above all, Oliver said, this week will be remembered as the week that Anderson Cooper lost it on Jeffrey Lord and said one of the truest, funniest, most profane things ever said on cable news.
"He could take a dump on his desk and you'd defend it," Cooper said. …
Of course you don't know what you want to do with your life.
It would be weird if you did. If you're feeling anxiety about this, it's only because you have believed a particularly dumb and mean lie grown-ups tell us, that there is a template for a human life and that by your early 20s you should know "what you want to do." If you don't know by 30, that means you don't care, or aren't trying hard enough.
Well, I'm here to say, it's not your fault. I can prove it.
#6. No One Really Knows What They Want To Be When They Grow Up
---
You probably went to school with obnoxious people who, from their early college years on, had zeroed in on a great career — they knew they wanted to be a doctor/engineer/whatever at 19 and by 29 they were that thing. Hooray for them, I look forward to seeing their vacation pics on Facebook and to getting cut off in traffic by their BMW 5 Series. Here's the part everyone leaves out:
They were lying. They didn't really know — the teenage aspiring lawyer knows as much about what that job entails as the average alligator knows about robbing a casino. They are aspiring to the job based on a fantasy cobbled together from hearsay and Hollywood. Maybe, by coincidence, that job will fit them like a glove. But they never actually "knew" they wanted to do it.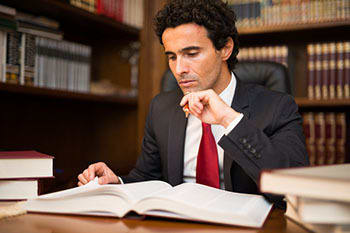 Lawyer movies tend to be a lot more about dropping "OBJECTION!" like
a boss, than hours quietly reading case books, but that's the job.
Trust me, you can do a job for years before you actually "know" what it's really like — the day-to-day mental and emotional toll, the long-term prospects, the ugly parts they don't put in the brochure. And even then, being an attorney in a firm in New York is radically different from being one in Hogchunk, Arkansas, and in both cases the job will look radically different in 2037.
If you truly don't know what you want to be, that is not your fault. In fact, the only difference between you and those born winners is that you are aware of not knowing. Some of them will simply feel it as a gnawing angst in middle age that they'll tamp down with cocaine and illicit sex. …
Leaked policies guiding moderators on what content to allow are likely to fuel debate about social media giant's ethics
Facebook's secret rules and guidelines for deciding what its 2 billion users can post on the site are revealed for the first time in a Guardian investigation that will fuel the global debate about the role and ethics of the social media giant.
The Guardian has seen more than 100 internal training manuals, spreadsheets and flowcharts that give unprecedented insight into the blueprints Facebook has used to moderate issues such as violence, hate speech, terrorism, pornography, racism and self-harm.
There are even guidelines on match-fixing and cannibalism.
The Facebook Files give the first view of the codes and rules formulated by the site, which is under huge political pressure in Europe and the US.
They illustrate difficulties faced by executives scrabbling to react to new challenges such as "revenge porn" – and the challenges for moderators, who say they are overwhelmed by the volume of work, which means they often have "just 10 seconds" to make a decision.
"Facebook cannot keep control of its content," said one source. "It has grown too big, too quickly." …
A website built on the premise that most people are honest is struggling. Now at last there is a promise of more protection, as Anna Tims reports.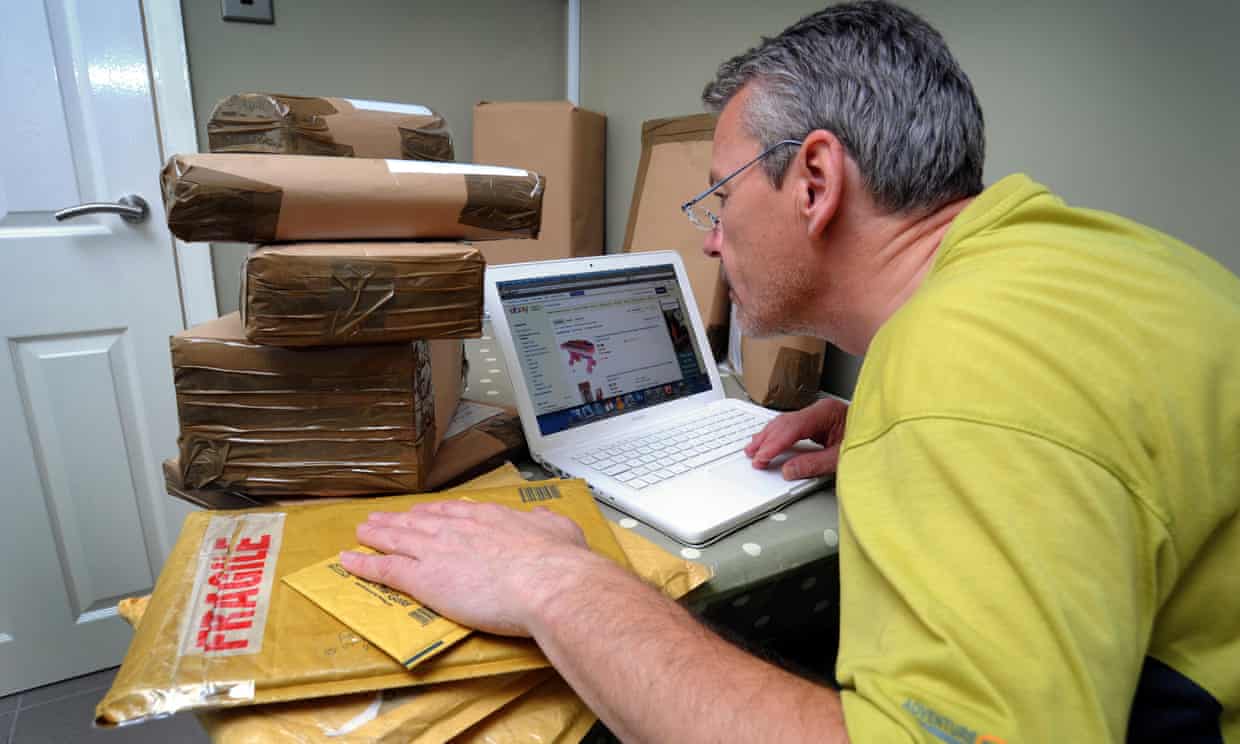 Seller beware … those trading on eBay have long complained about suffering at the hands of fraudulent buyers.
Last November Clive Rose* sold two handmade Japanese swords on eBay, worth a total of £1,940. The buyer, once he had received them, demanded that the cost of the more expensive sword be slashed. Rose refused to haggle and asked for the items to be returned and a refund issued.
Eventually a box arrived. "We couldn't open it until we had signed for it," says Rose. "On the label it said two items were inside. When we had signed and opened it up we found the cheaper £540 sword badly damaged because of poor packaging, and a brick. The other £1,400 sword, for which he had been trying to barter, was not there."
The buyer claimed Rose had forfeited his rights by signing for the parcel, while eBay's response was similar. Although Rose sent photographs and message threads to support his case, eBay took the money from his PayPal account and refunded the buyer for both swords. Rose, who has a 100% satisfaction rating from other buyers, had his account suspended for withholding eBay's seller fees and is now threatened with debt collectors because his PayPal account is overdrawn.
The tale will be familiar to many eBay sellers who have experienced difficulties with problem buyers. …
In 18th-century Europe, the practice was considered a menace to life and property, but mostly to morals. An Object Lesson.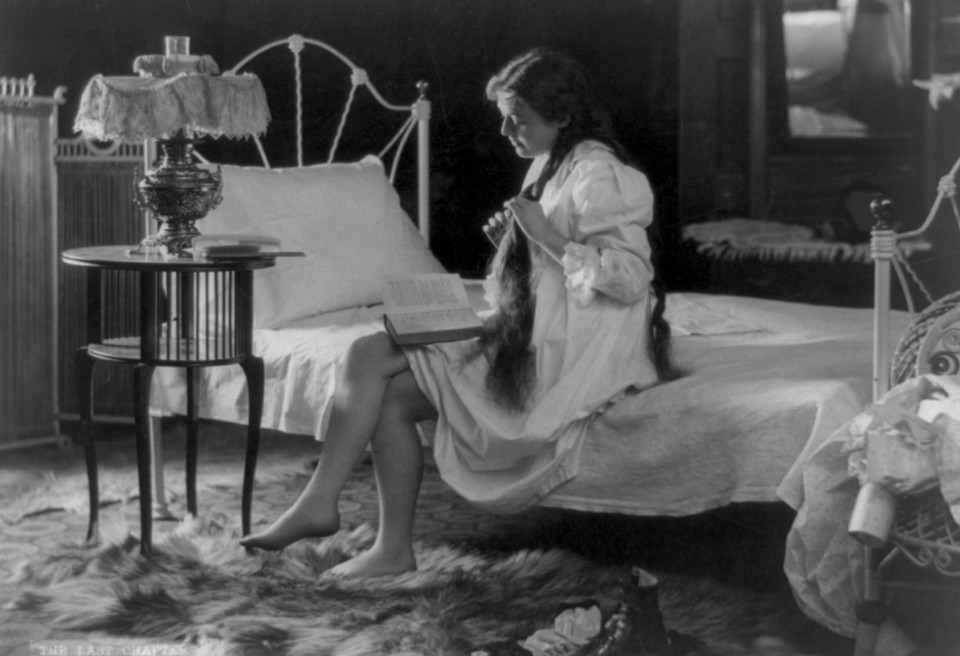 Lord Walsingham's servants found him in bed one morning in 1831, burnt to a crisp. According to a notice in The Spectator, "his remains [were] almost wholly destroyed, the hands and feet literally burnt to ashes, and the head and skeleton of the body alone remained presenting anything like an appearance of humanity." His wife also suffered a tragic end: Jumping out of the window to escape the fire, she tumbled to her death.
The Family Monitor assigned Lord Walsingham a trendy death. He must have fallen asleep reading in bed, its editors concluded, a notorious practice that was practically synonymous with death-by-fire because it required candles. The incident became a cautionary tale. Readers were urged not to tempt God by sporting with "the most awful danger and calamity"—the flagrant vice of bringing a book to bed. Instead, they were instructed to close the day "in prayer, to be preserved from bodily danger and evil." The editorial takes reading in bed for a moral failing, a common view of the period.
* * *
The link between morality and mortality was reasonable, in part. Neglected candles could set bed-curtains ablaze and in turn risk the loss of life or property. And so, to lie wantonly in bed with a book was considered depraved. …
After Olympian Tyson Gay qualified for the 100-meter-dash final, Christian news outlet OneNews Now published an article with the following headline: "Homosexual Eases Into 100 Final at Olympic Trials." The mistake was caused by the site's editorial filter, which changed the athlete's last name automatically — in keeping with the outlet's policy against running stories that use the term "gay," replacing it with "homosexual" instead.
Although this may be funny to some, it exposed a clear divide in how Americans talk about people with same-sex attractions. Although the terms "gay" and "homosexual" may be denotatively listed as synonyms, using one or the other is often strategic and deliberate, with a host of sociopolitical connotations.
What do people mean when they say 'homosexual'?
Historically, the term "homosexual" has been associated with clinical ideas about same-sex attraction as deviant. Born-again Christian groups have strategically used this term to emphasize their belief that homosexuality is a behavioral aberration; with this as a foundational belief, they create "conversion therapy" programs to treat same-sex attraction as a psychological abnormality. The term "gay," on the other hand, became the preferred term used by pro-LGBT activists in the late 1960s. It has been used strategically to refer to inclusive, proud and public portrayals of sexual identity. …
It took an explosion and 13 pounds of iron to usher in the modern era of neuroscience.
In 1848, a 25-year-old railroad worker named Phineas Gage was blowing up rocks to clear the way for a new rail line in Cavendish, Vt. He would drill a hole, place an explosive charge, then pack in sand using a 13-pound metal bar known as a tamping iron.
But in this instance, the metal bar created a spark that touched off the charge. That, in turn, "drove this tamping iron up and out of the hole, through his left cheek, behind his eye socket, and out of the top of his head," says Jack Van Horn, an associate professor of neurology at the Keck School of Medicine at the University of Southern California.
Gage didn't die. But the tamping iron destroyed much of his brain's left frontal lobe, and Gage's once even-tempered personality changed dramatically. …

Cuadra San Cristóbal, in Mexico City, designed by the architect Luis Barragán, whose cremated ashes the artist Jill Magid turned into a diamond.
On April 27th, more than a hundred people gathered in the underground auditorium of a prestigious contemporary-art museum in Mexico City. Those who couldn't find seats lingered outside, watching a live video feed of what was transpiring within; more than seventy thousand others streamed the proceedings at home. For almost two hours, the audience looked on as epic and often metaphysical questions—of faith, language, taste, value, ownership, legacy—were debated with ferocious intensity. The subject of the discussion was a diamond—2.02 carats, rough-cut—which, as I reported last year, was made from the compressed ashes of the late Mexican architect Luis Barragán. Created with the permission of the local government in Guadalajara, where Barragán was buried, and with the blessing of his direct heirs, the jewel was set in a silver engagement ring. The ring was conceived as part of a project by the American conceptual artist Jill Magid, with the idea that it might be exchanged for the architect's professional archive, which has been kept in Switzerland for close to twenty-five years.
Barragán has been dead for three decades now, but he still haunts his buildings, which are among the most celebrated in Mexico. Even casual visitors to his home in Mexico City leave tours awestruck by its beauty and sense of ceremony, intensely curious about the famously private man who dreamed it up and made it real. Barragán, who was, by all accounts, a quiet perfectionist, is often compared to a priest by those who knew him, and Mexicans take patriotic and almost spiritual pride in the fact that he is theirs.
After his death, in 1988, Mexican institutions proved unable—or unwilling—to purchase his professional archive, and legend has it that it was bought as an engagement present for Federica Zanco, an Italian art historian who was then the girlfriend of the head of Vitra, the Swiss furniture-manufacturing company. Since then, Zanco has studied and maintained the archive in Basel, while many—including Magid—have been denied access. (Zanco and her husband deny that it was an engagement present, and have not accepted the gift of the ring.) Magid has, for more than a decade now, created art based on intimate relationships she has forged with otherwise anonymous institutions: the Dutch secret service, a surveillance team in Liverpool, the New York City police. She has said that with her latest project, which in its entirety is called "The Barragán Archives," she "entered into a new territory of privatized power." …
Ooops!
Robert Gren had 26 minutes left to decide whether to pay the ransom. It was Monday, May 15, three days after the global cyberattack now known as WannaCry had begun, and a clock on Gren's computer screen was counting down.
Above the clock, there was a warning: "Payment will be raised on 5/15/2017 21:13:40."
The ransomware on Gren's desktop computer had encrypted his files and demanded he pay $300 in bitcoin to get them back. In 26 minutes, the price would double. He was willing to pay, because the files he'd lost represented his entire digital history: family photos, work files, music. It would all be gone. But he didn't believe the hackers would decrypt his files even if he paid.
"I'm still battling my thoughts," he said over the phone as he watched the clock ticking down. "I have found some people that claim that their friends or acquaintances have had their files decrypted. But on the other hand, I haven't been able to verify it in any way or get in touch with anyone directly."
Three days earlier, when the screen had gone black on Gren's home computer, a desktop running on Windows 7, he didn't think much of it. It was 4 p.m. in Kraków, Poland, where Gren, 32, works from home for an online entertainment company. He assumed the sudden black screen was an innocuous glitch, and turned the computer off and back on. …
Perhaps you will 'ave a lotta love for it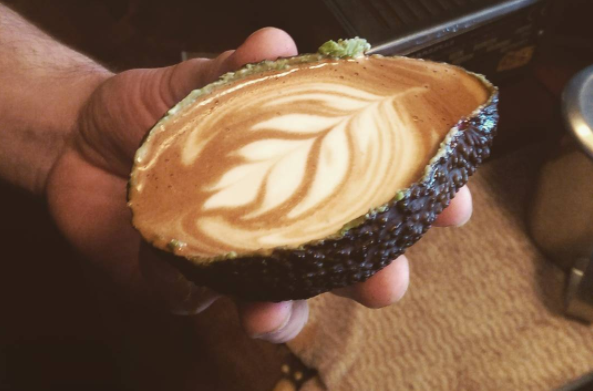 There are many delicious foods in this world: pizza and ice cream, houmous and cake, avocados and coffee.
But that is not to say these things should be paired together.
And yet, that is what people are doing. Behold, the 'avolatte':
Just why anyone would want to drink a latte from an avocado over a regular cup is unclear – would the coffee be infused with avocado? How would you hold it without a handle? Is it to save on washing up?
So many questions, so few answers. …
Damn fine coffee
Before David Lynch revived Twin Peaks for Showtime, the surreal US drama had a brief second life in a bizarre series of Japanese coffee commercials.
For reasons that evaded Japanese film critics (paywall) at the time, the 1990s TV show about a murder in a small American town was a huge hit in Japan, even after it was cancelled in 1991. It developed a cult-like following there of fans who found the series through videocassette tapes and the satellite-TV channel Wowow. The 1992 prequel film that followed the series, Fire Walk With Me, flopped in the US, but performed exceedingly well in Japan, where it was released first.
To build on that success—and make some extra cash—co-creator Lynch and some of the core cast reprised their roles in four commercials for Coca-Cola's Japanese canned coffee brand Georgia Coffee in 1993. Viewers may recall that the show's main character, FBI Agent Dale Cooper (Kyle MacLachlan) did enjoy a "damn fine cup." …
An event at the National Liberal Club, in London, helps journalists, policymakers, diplomats, and businesspeople distinguish between the two countries.
Three weeks after Donald Trump's election, Miro Cerar, the Prime Minister of Slovenia, spoke to the President-elect and offered his services as a mediator with Vladimir Putin. It seemed appropriate: Slovenia was the location of the first meeting between George W. Bush and Putin, in 2001, and it is the birthplace of the First Lady, Melania Trump. After the call to Trump, Cerar told reporters, "I know that Mr. Trump is very aware of the difference between Slovenia and Slovakia."
Not everyone is as well informed as the President of the United States. Confusion over the two countries is common. Slovenia and Slovakia are both tiny, Slavic nations, with a combined population smaller than New York City's. Both acceded to the European Union in 2004. Their flags both have horizontal white, blue, and red stripes, with a coat of arms on the hoist side. In 2002, the first President of independent Slovenia was welcomed to Romania with the Slovakian national anthem. This month, Slovakia beat Italy, 3–2, at the Ice Hockey World Championship, in Germany, and heard the Slovenian national anthem over the loudspeakers. In 2003, in Rome, Silvio Berlusconi introduced his Slovenian counterpart as "the Prime Minister of Slovakia."
On a recent drizzly afternoon in London, the two states co-hosted an educational event designed to clear things up. Tadej Rupel, the Ambassador of the Republic of Slovenia to the Court of St. James's, had concocted the idea with his Slovakian counterpart. Journalists, policymakers, diplomats, and businesspeople received invitations to the event, titled "Distinguish Slovenia and Slovakia," which was held at the National Liberal Club, in Whitehall. …

"Scattered around our planet are hundreds of creatures that have been to the Moon and back again. None of them are human."—NASA
ORBITAL ORCHARD
On January 31, 1971, Apollo 14 lifted off from Cape Canaveral, Florida, launching astronauts Edgar Mitchell, Alan Shepard, and Stuart Roosa to the moon. Roosa, an Air Force test pilot, had also served as a "smokejumper" for the U.S. Forest Service, parachuting out of planes to help put out forest fires. He and a colleague named Stan Krugman wanted to find out whether tree seeds would still grow after a trip to space.
With the approval of NASA, Krugman chose five varieties: sycamores, sweetgums, Douglas firs, redwoods, and loblolly pines. He chose most of them because they grow well all over the country, and chose redwoods because they are so well-known. He kept an identical group on Earth as a control. "The scientists wanted to find out what would happen to these seeds if they took a ride to the Moon," said Krugman. "Would the trees look normal?" …
Video Goodnesses
and not-so-goodnesses
The Washington Post's David Ignatius says the theme of President Obama's approach was 'I'm going to reach out to our enemies', the theme of President Trump's trip is 'I'm going to embrace our friends.
THANKS to MSNBC for making this program available on YouTube.
So… Vladimir Putin has been using non-linear warfare against America, Donald Trump shared top secret info with Russia, and Paul Ryan is fine with all of this? Don't forget that Betsy DeVos is awful, Trump is still bad at Twitter, Roger Ailes died, and more on this week's news roundup. Whew….
Its a mega mix Monday. Several short videos of Max combined.
Explosm Presents: Channelate Shorts!
"Into The Atmosphere" is photographer Michael Shainblum's tribute to the state of California and its stunning deserts, mountains and coastlines captured over the course of a year and brought to life as never before using over 12,000 photos.
Learn more about "Into The Atmosphere" and the artist: http://shainblumphoto.com/
On episode 2 of "Common Sense," Nick Offerman shares his thoughts on truthfulness, lying, fake news and more.
What would happen if every single human from the entire history of our species suddenly came back to life today? How many people would there be, what would they look like as a group and how would it affect society? It's an absurd question, but it's still an interesting one to try and answer!
FINALLY . . .

Yelp: a useful platform for crowdsourced restaurant information, right? Or perhaps it's just another online outlet where angry, hate-filled elitists can vent their ugly world views under the guise of a "review." Feel free to show your worst self on Yelp or other online platforms; it's just more entertainment for us — but be aware that your tossed-off sarcasm and rapier wit could get you in trouble at work.
That's what happened to June Chu, the dean of Yale University's Pierson College. Word of her Yelp rants got back to her boss, Pierson head Stephen Davis, who called some of her online comments "reprehensible." Chu has been placed on leave, and it's uncertain whether she'll get her job back.
The Yale Daily News published screenshots of Chu's Yelp reviews, which covered a Japanese restaurant, a movie theater and a lawn-care service, among others. Chu also took pot shots at the town of New Haven in several of her reviews, which Davis called "deeply harmful to the community fabric."
Chu did issue an apology via e-mail after some of her students complained about the racially insensitive nature of some of her posts. "I have learned a lot this semester about the power of words and about the accountability that we owe one another," she wrote. "My remarks were wrong. There are no two ways about it. Not only were they insensitive in matters related to class and race, they demean the values to which I hold myself and which I offer as a member of this community."
Chu's Yelp account has been deactivated, but here are some of her comments, as captured in the Yale Daily News screenshots. Because nothing ever dies on the Internet. …
Ed. More tomorrow. Possibly. Maybe. Not?