After the LoDo nickname caught on for lower downtown, many other neighborhoods tried on new monikers for size, including NoDo, in the then-down-and-out area just northeast of LoDo. But none really caught on until the old Olinger mortuary was redeveloped in Highland in the early 2000s, and Dave Query's Big Red F group moved the popular Lola restaurant from Platte Park to this still sleepy area on the bluff overlooking downtown.
"I was always checking in," says Paul Tamburello, who redeveloped the Olinger property. "One day Dave said, 'Dude, we've got to do something down here; every time we tell people our restaurant is in Highland, they go to Highland Square." And that development on West 32nd Avenue was miles away from the corner of 16th and Boulder streets, which is right on the lower edge of what had once been the actual town of Highland.
"It kept going on and on and on, and we started brainstorming names," Tamburello remembers. "We kicked around a bunch of names, and started calling it the LoHi Marketplace."
The name was just applied to just the Olinger complex. But no more than a month later, Tamburello heard that a realtor had used the term "LoHi" in an ad. Then it showed up in more ads, and on businesses in the area. "We never branded it, it took off so fast," Tamburello says. "Next thing you know, we're in LoHi." …
Two months after the signing of the Vietnam peace agreement, the last U.S. combat troops leave South Vietnam as Hanoi frees the remaining American prisoners of war held in North Vietnam. America's direct eight-year intervention in the Vietnam War was at an end. In Saigon, some 7,000 U.S. Department of Defense civilian employees remained behind to aid South Vietnam in conducting what looked to be a fierce and ongoing war with communist North Vietnam.
In 1961, after two decades of indirect military aid, U.S. President John F. Kennedy sent the first large force of U.S. military personnel to Vietnam to bolster the ineffectual autocratic regime of South Vietnam against the communist North. Three years later, with the South Vietnamese government crumbling, President Lyndon B. Johnson ordered limited bombing raids on North Vietnam, and Congress authorized the use of U.S. troops. By 1965, North Vietnamese offensives left President Johnson with two choices: escalate U.S. involvement or withdraw. Johnson ordered the former, and troop levels soon jumped to more than 300,000 as U.S. air forces commenced the largest bombing campaign in history.
During the next few years, the extended length of the war, the high number of U.S. casualties, and the exposure of U.S. involvement in war crimes, such as the massacre at My Lai, helped turn many in the United States against the Vietnam War. The communists' Tet Offensive of 1968 crushed U.S. hopes of an imminent end to the conflict and galvanized U.S. opposition to the war. In response, Johnson announced in March 1968 that he would not seek reelection, citing what he perceived to be his responsibility in creating a perilous national division over Vietnam. He also authorized the beginning of peace talks. …
The first season of The Apprentice re-introduced Donald Trump to the world as an incredibly successful and intelligent businessman—it was a hit show in 2004 and boosted the Trump brand. The show was a major opportunity for producers to create his persona and sell his image to America. How did they pull this off? And what does it mean for Donald Trump to be a reality TV president?
Environmentalists decry 'embarrassing' order to review Obama's clean power plan and other regulations, as White House claims victory for coal industry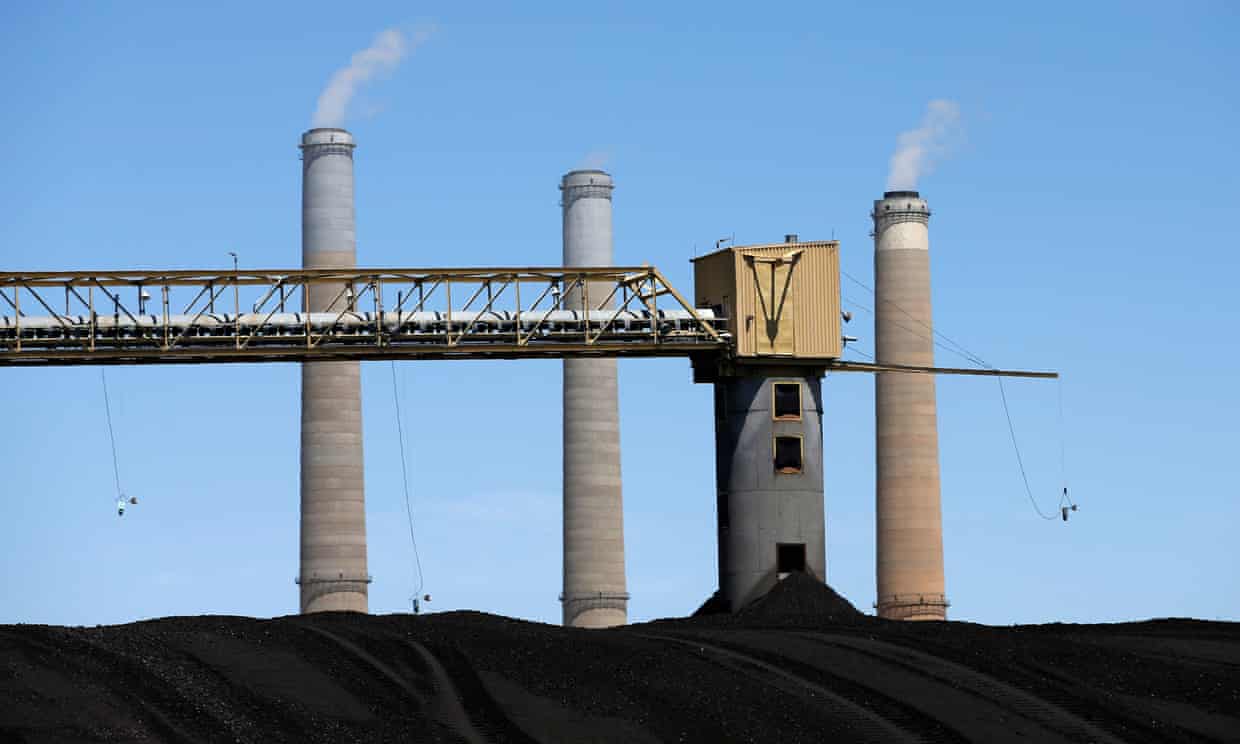 Donald Trump launched an all-out assault on Barack Obama's climate change legacy on Tuesday with a sweeping executive order that undermines America's commitment to the Paris agreement.
Watched by coalminers at a ceremony at the Environmental Protection Agency in Washington, the president signed an order to trigger a review of the clean power plan, Obama's flagship policy to curb carbon emissions, and rescind a moratorium on the sale of coalmining leases on federal lands.
Donald Trump launched an all-out assault on Barack Obama's climate change legacy on Tuesday with a sweeping executive order that undermines America's commitment to the Paris agreement.
Watched by coalminers at a ceremony at the Environmental Protection Agency in Washington, the president signed an order to trigger a review of the clean power plan, Obama's flagship policy to curb carbon emissions, and rescind a moratorium on the sale of coalmining leases on federal lands.
But the move was swiftly condemned by environmentalists as a "dangerous" and "embarrassing" attempt to turn back the clock that would do little to revive the US coal industry while threatening cooperation with major polluters such as China and India.
In a speech before he signed the order, Trump promised "a new era in American energy and production and job creation". He said: "The action I'm taking today will eliminate federal overreach, restore economic freedom and allow our workers and companies to thrive and compete on a level playing field for the first time in a long time. I'm not just talking eight years."
Trump promised the measures would be "bringing back our jobs, bringing back our dreams and making America wealthy again". …
BULLSHIT !!!
Top US coal boss Robert Murray: Trump 'can't bring mining jobs back'
The founder and chief executive of Murray Energy supports Donald Trump's move to roll back Obama's clean power plan but cautions the president to go easy on talk of a jobs revival
A curious person's guide to the laws that keep the air clean and the water pure.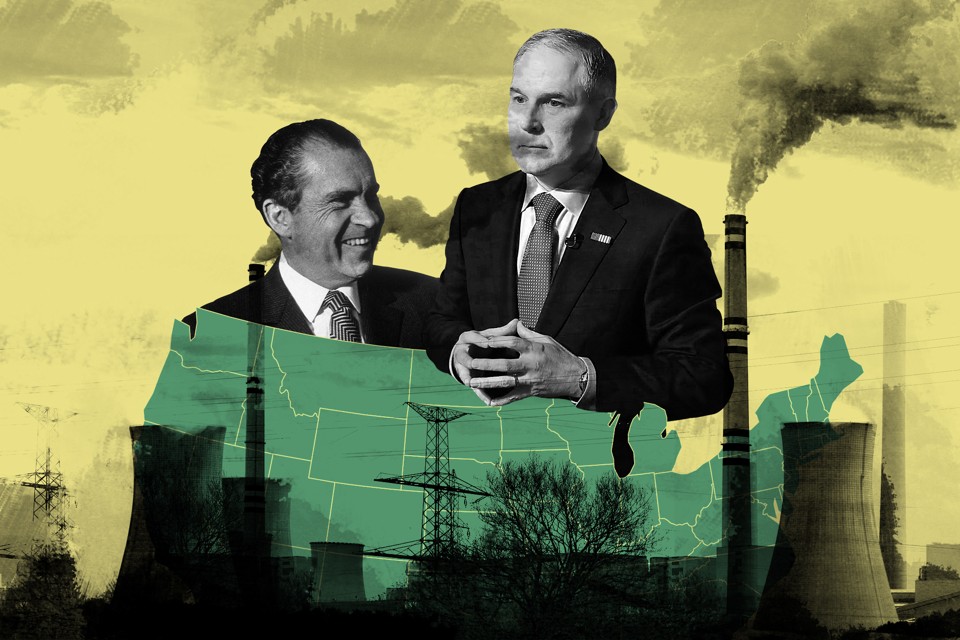 A little less than 50 years ago, President Richard Nixon united with a Democratic Congress to pass laws that altered the everyday experience of almost everyone living in the United States. These laws arose from a flurry of legislating—nearly all emerged in the same two-year period—and they had astonishingly large goals. They sought to restrict toxic air pollution nationwide, clean up hundreds of streams and rivers, and erect a permanent, federally empowered Environmental Protection Agency.
Here is the most astonishing thing about these laws: They worked. Although they contained flaws, the laws accomplished their goals with greater success than critics predicted; and their rules cost businesses less money to implement than even hopeful supporters forecast.
The laws remain in place today, though the EPA still bickers with various industries over their scope. EPA employees consult the most recent science about conventional air or water pollution, formulate rules to protect the public from those dangers, and turn them into law. The American public benefits from this process, according to most research; and a large majority of Americans tell pollsters that they approve of it. The system seems to work. …
Yellowstone National Park ranks as the #1 best national park in America. Santorini, Greece, is a bucket list destination, honeymoon location, and dream vacation spot. The African Safari has more to see than we can ever see in one trip. Yet, these locations have more in common than their uncommon beauty. The history of their formation ranges from unexpected to tragic, and every single one can attribute their creation to a well known natural disaster.
10. Yucatan Cenotes and the Chicxulub Asteroid
The many cenotes (sinkholes) that pepper the Yucatan peninsula in Mexico are unique. Their turquoise waters rest beneath sky lit caves. Lush plants grow along their high walls, opening to azure skies. Yet, the true magic happens in the water beneath the limestone sinkholes.
The cenotes of the Yucatan Peninsula are meromix aquifers. This means that 10 meters (33 feet) below the top layer of clean groundwater is another layer of salt water. The two layers do not mix, and through most of the year, they remain crystal clear. The cenotes were a source of fresh water for the Mayans in dry times. They also played an important role in Mayan spirituality. A cenote called Chichen Itza has revealed many artifacts sacrificed to the well. Seeing one of these cenotes leaves little mystery about why the Mayans would worship in such a place. …
A DREAMer, a Hmong farmer, a transgender political staffer, and more shed light on the concerns and values of Californians in our strange and dangerous political moment.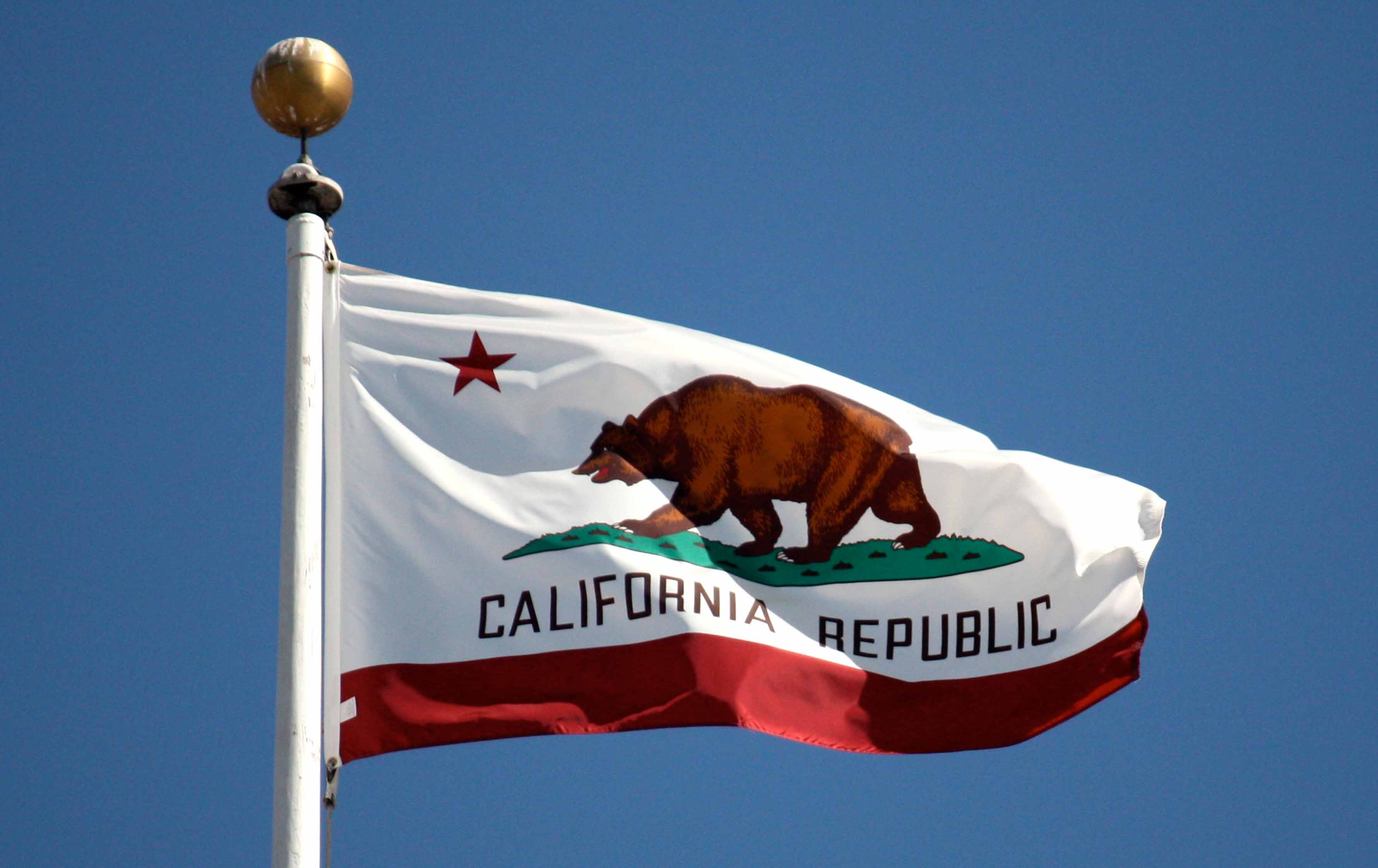 The day after the presidential election, Kevin de León and Anthony Rendon, the leaders of California's two legislative bodies, issued an extraordinary joint statement. "Today," it began, "we woke up feeling like strangers in a foreign land, because yesterday Americans expressed their views on a pluralistic and democratic society that are clearly inconsistent with the values of the people of California. We have never been more proud to be Californians. By a margin in the millions, Californians overwhelmingly rejected politics fueled by resentment, bigotry and misogyny." It ended with this observation: "California was not a part of this nation when its history began, but we are clearly now the keeper of its future."
That sense of the American Dream, in the Trump era, having taken up a defensive position on the West Coast is one widely shared. Commentators and reporters here and abroad have, over the past several months, repeatedly pointed to California, Oregon and Washington and Hawaii, and to the great coastal cities from San Diego to Seattle, as the shield-wall of resistance to the Trumpian agenda. With the rest of the country turning its back on refugees, immigrants, the poor and the otherwise vulnerable, progressives have turned their gaze westward in search of a more welcoming and tolerant vision.
California has long danced to its own tune, a vast state that has created a distinctive culture and way of living. It was, for the mid-20th-century writer Carey McWilliams, "the great exception." Today, it remains a place apart—a state blessed by extraordinary geographic diversity, by flourishing cities as well as remote rural enclaves, and by booming, innovative industries. …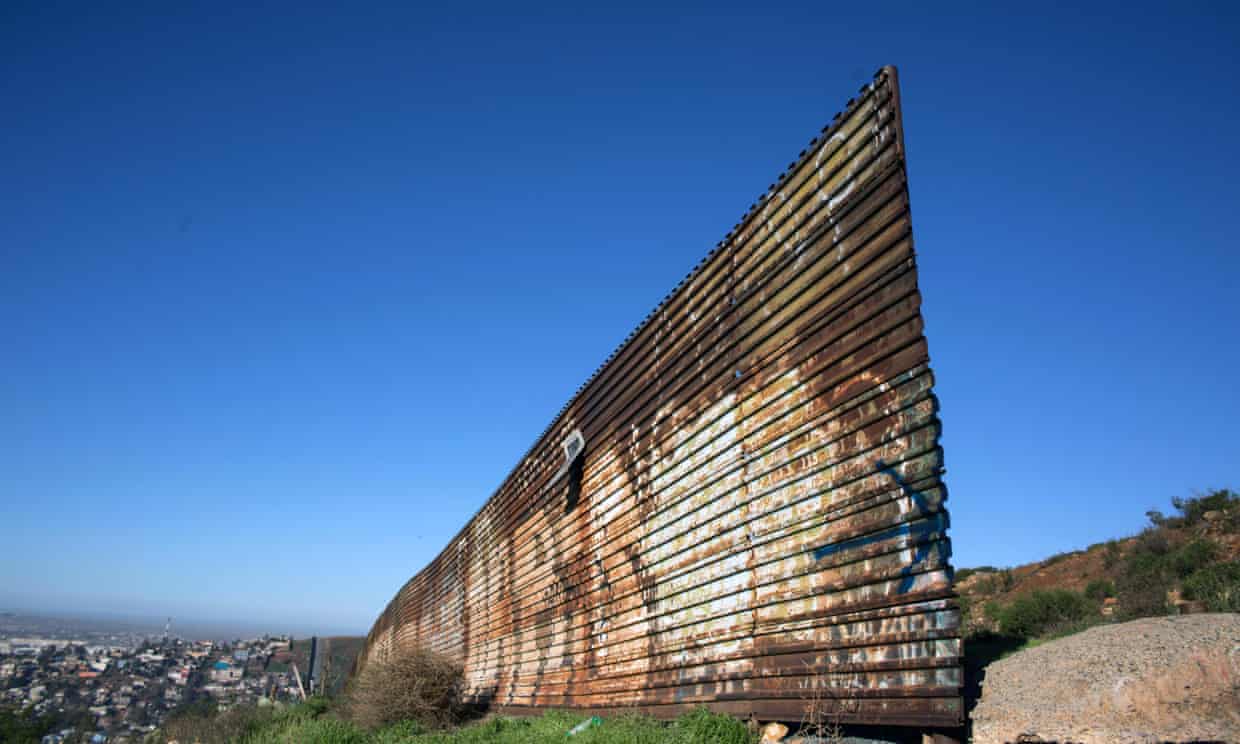 After an initial elimination round, the remaining contestants will submit more detailed technical proposals for the wall.
Wednesday marks the deadline for the hundreds of companies interested in building Donald Trump's signature campaign promise – a "great, great wall" on the US-Mexico border – to submit concept papers detailing their proposals.
It is the first step in a process that promises to combine three of Trump's most successful ventures: beauty pageants, reality TV competitions and xenophobia.
After an initial elimination round, the remaining contestants will submit more detailed technical proposals. Another round of cuts will ensue, and then a group of finalists will convene in San Diego, California, to construct both a 30ft-long prototype of their design and a 10ft by 10ft "mock-up" that will be used by the government to "test and evaluate the anti-destruct characteristics" of the design.
Think of it as a swimsuit competition followed by a high-stakes Apprentice challenge. Those who can withstand the battering ram for at least 90 minutes while also being "aesthetically pleasing" (on the US-facing side) have a shot at winning a lucrative piece of one of the US government's largest infrastructure projects in decades. …
When Kike Balcazar, Zully Palacios and Alex Carrillo were held in a detention center, their tragedy united a great many Vermonters
Vermont, where I live, has the second-smallest population of any state. It's also among the most rural parts of America, and taken together those two facts produce an iron law: if you see someone with their car stuck in a snowbank, you don't drive by. You stop and help push. Because if you don't, nobody else may come by for an hour.
Which is why, I think, many of us have spent part of the past couple weeks trying to win the freedom of three of our neighbors – Kike Balcazar, Zully Palacios and Alex Carrillo. They are undocumented immigrants, who came here to work on our farms, and were detained by the (aptly named) Ice, or Immigrations and Customs Enforcement, in New Hampshire, awaiting deportation.
Even as the great healthcare debate came and went, even as the Keystone pipeline won approval – even as enormous affairs of great and lasting import captivated the nation – this particular small-town tragedy united a great many Vermonters.
Hundreds rallied in Burlington, and then hundreds more of us knelt down in the street in the capitol city of Montpelier, and hundreds more down south in Brattleboro. In Vermont, "hundreds" is a sizeable denomination – save for the tractor pulls at the best county fairs, that's about as many people as ever gather in one place at one time. …
Activism is the foundation of the relationship between Kathryn Stevens and Gregory McKelvey, leaders in the Oregon city's post-election protest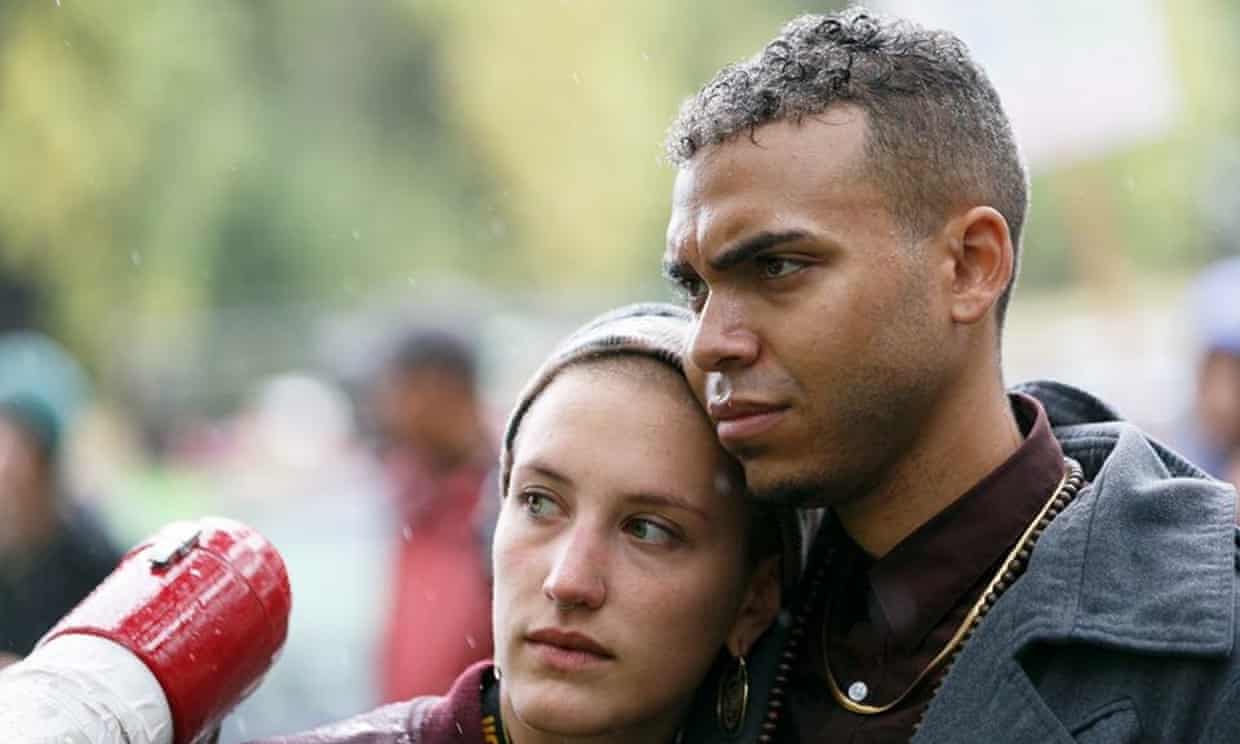 The doormat outside a generic apartment in a suburb of Portland, Oregon, bears the words "COME BACK WITH A WARRANT". Inside, two leaders of the self-titled resistance are at rest. Kathryn Stevens answers the door in workout clothes. In the living room, her boyfriend, Gregory McKelvey, lounges on a sectional in sweats.
This sunny weekday afternoon comes as a quiet break in an otherwise frenetic chapter in their lives. "Before the election," Stevens says, "I was a very ritualistic, regimented person. I woke up at a specific time, I did yoga. Routines no longer exist. You have to adapt."
In the wake of Trump's election, the activists, who are both 24, swiftly formed a group called Portland's Resistance to fight "a Trump presidency, the rise of white nationalism, and widening income inequality". McKelvey says local protesters needed leadership, and they looked to him for guidance. Amid this turmoil, Portland's Resistance was launched. Within a day, they had created a Facebook page and begun organizing.
McKelvey and Stevens soon found themselves at the center of a chaotic scene. On the third night of anti-Trump demonstrations, Portland's protests took a violent turn as anarchists shattered storefront windows and car windshields. …
Taking inspiration from history, groups gather in Seattle, Minneapolis, San Francisco and beyond to plan opposition and create an outlet for their concerns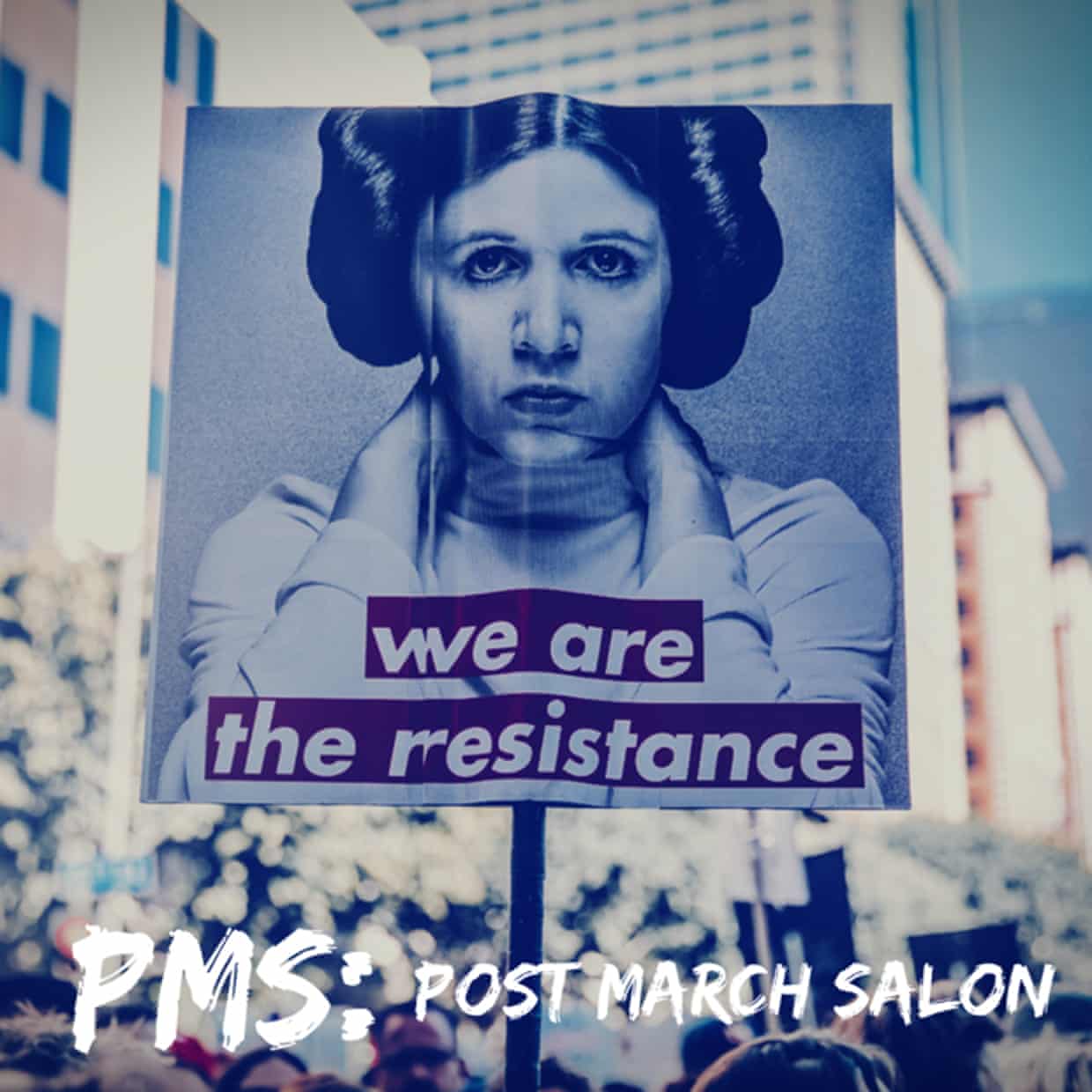 In the suburbs of Minneapolis–St Paul, friends gather around a backyard campfire to discuss how to turn their Donald Trump anger into action.
In San Francisco, California, an all-female crew eats Middle Eastern food and reads the constitution.
In Decatur, Georgia, a silver bell gets rung if anyone in the group of mainly suburban moms starts speaking off-topic during their monthly get-togethers.
Political "salons" are popping up in living rooms, bars and backyards in response to the 2016 election of Donald Trump. Some have wine; some have a set agenda; all are scheming how to fight against this presidency.
Salons first gained fame in France during the Enlightenment, with citizens gathering to engage in political conversations and arguments; they acted as a place to plan revolution and discuss philosophy. The concept has continued ever since, with the author Gertrude Stein and the former secretary of state Madeleine Albright both known to have hosted them.
"I used the term salon to evoke old gatherings of artists and intellectuals in a hostess's home," said Mary Huber, founder of the Progressive Salon of Decatur. "Yep, Paris in the 1920s, recreated here in Decatur, Georgia," she quipped. …
Remember this semi-viral North Korea story from last week?
The comic spectacle is SO easy to picture: North Korea unveils their most advanced weapon to date, then at a big public reveal, the missile sputters, makes that wimpy noise from when a cartoon nerd tries to flex and their muscle dangles down, and crashes to the ground onto an anthill (not damaging it). Then a furious Kim Jong-un goes "NOOOOOO!!!" and slams a big long table and the other end flips up like a seesaw and knocks a painting of his dad on a horse up into the air and it crashes down on him so his face is bursting through the horse's ass on the portrait. The image is so vivid, you don't even need to read the body of the article to know that this exact scenario transpired verbatim.
But in reality, is this anywhere even close to what this story means? In a word, nah:
"Placing large emphasis on single tests is probably unwise," agreed Karl Dewey, a proliferation editor at Jane's Intelligence Review, a U.K.-based publication. "Until we know more about the missile type and design objectives, it's probably too soon to start speculating on how this failure informs this picture." … "The DPRK is still struggling to perfect its missile technology," according to Cameron, at the EU-Asia Center. "Sometimes it succeeds as it did two weeks ago by launching four ballistic missiles at once; and sometimes it fails."
A story about one missile failing one test was deemed push-notification-worthy by news sites, then trended organically, because we all just can't resist a story that undermines North Korea's tough talk by making their military look like a joke. It's a pattern that dates back through all of America's recent wars, and it's repeating itself with North Korea. We simultaneously portray these rival countries as …
1) rapidly militarizing, unstable supervillains who must be dealt with swiftly, but also
2) inept buffoons with a far inferior military whom the U.S. would crush instantly in any action.
These two somehow-not-conflicting notions then dovetail perfectly to help us both justify a war and make said war seem super easy and winnable. …
A Mexican man who has spent more than six weeks in immigration detention despite his participation in a program designed to protect those brought to the U.S. illegally as children can be released from custody pending his deportation proceedings, an immigration judge ruled Tuesday.
Lawyers for Daniel Ramirez Medina, 24, told The Associated Press they expect him to be released as soon as Wednesday following the decision by Judge John Odell in Tacoma.
Ramirez spent 40 minutes answering questions from prosecutors during a two-hour hearing Tuesday, and he repeatedly and credibly denied having any connections with gangs, attorney Mark Rosenbaum said.
"He answered every question the government put to him," Rosenbaum said. "He stayed true, and the government had no evidence whatsoever."
Rosenbaum added: "We're thrilled he's getting out of a facility he never should have been in in the first place. But he's lost 45 days of his life. He's been vilified by the government." …
Using machine learning to figure out when the president is writing his own tweets
For at least two years, an open secret lurked in the the metadata behind President Donald Trump's personal Twitter account. Folks quickly noticed that his boring tweets—event announcements, press releases on polls—were usually sent from an iPhone, probably a staffer's. The 3 a.m. rants, on the other hand, were generally sent from an Android. Guess which kind of phone Trump uses personally?
This was great for data-minded journalists like myself, because we could infer when Trump himself was tweeting, tapping away at his Samsung Galaxy. Trump tweets were quantifiably different than staffer tweets, angrier and posted later at night (not to mention more poorly spelled).
But in recent weeks, the Android tweets have slowed to a trickle, an indication that the White House might finally be taking the security risks posed by the president's Twitter account seriously. Trump now appears to post mostly from an iPhone, if he still tweets at all. …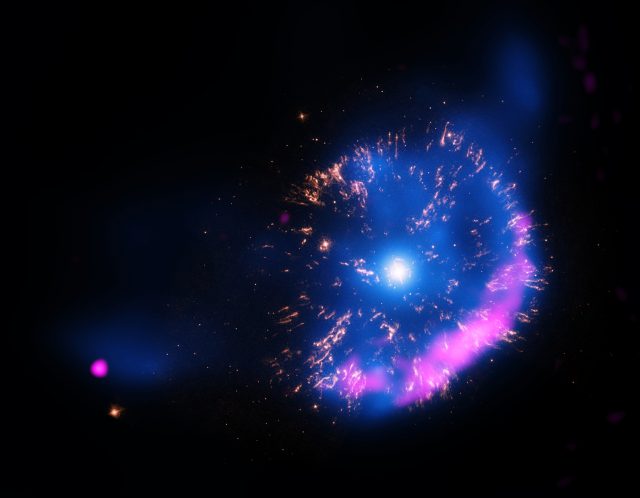 When PBS executives started planning a new science show in the early 1970s, people in the TV business were baffled. A show about…science? Were they crazy? Audiences wanted Happy Days and M*A*S*H*, not educational shows! Luckily for us, they were wrong.
IN THE BEGINNING…
In 1971 an American television producer named Michael Ambrosino was in London and happened to see some episodes of a science-based British TV show. Ambrosino worked at Boston's legendary public television station WGBH, and he'd been there since 1956—just a year after it went on the air.
WGBH was a pioneer in the American public television business and by 1971 had produced several groundbreaking shows, including The French Chef (1963), the cooking show hosted by Julia Child; Evening at Pops (1970); and Masterpiece Theatre (1971). In 1970 the station had become part of the brand-new, government-backed Public Broadcasting Service (PBS), with new funding that allowed WGBH to begin thinking bigger. That's why Ambrosino was in London: The 40-year-old was taking part in a yearlong fellowship program with the BBC—the British equivalent of PBS—to learn production techniques. There he observed the making of several episodes of Horizon, an educational science-based series that, to the surprise of BBC officials, was actually pretty popular with viewers. …
SATIRE FROM THE BOROWITZ REPORT
In a fiercely defiant statement on Tuesday, the White House press secretary, Sean Spicer, denied that any member of the White House staff has ever worked "in any way, shape, or form" for the benefit of the United States.
Angrily addressing the press corps, Spicer said that any allegations that members of the Trump Administration have ever acted in concert or collusion with the United States are "unequivocally false."
"At no time during the transition or afterward did any member of the Trump team have meetings, conversations, or any other contacts that furthered the interests of the United States of America," Spicer said. "In the thousands of communications that took place, the United States never came up even once."
Drawing a stark contrast with the Administration of former President Barack Obama, Spicer said that many members of Obama's staff were "clearly and flagrantly working for the United States government at all times."
"President Trump has put an end to that," he said. …
The team at Full Frontal with Samantha Bee aims to overestimate the intelligence of the American public.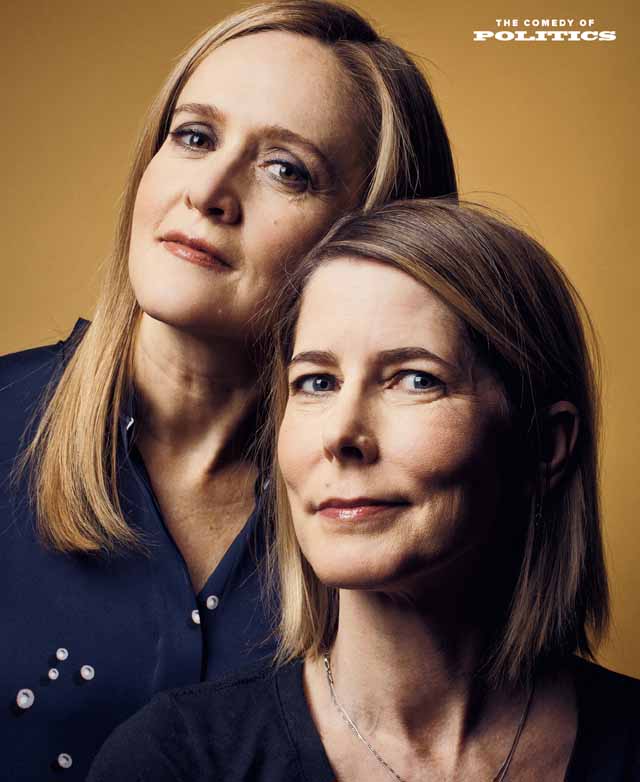 Samantha Bee and her producer and writing partner at Full Frontal, Jo Miller, know people often watch their show as news. Comedy gives them cover, though—and freedom. They do real reporting, but unlike straight-­faced media, they're not trapped by the creaky machinery of equal time, false equivalency, and sham neutrality. Bee and Miller do have two hard, fast rules: Mind your metaphors (don't fear satire, but don't depart from the truth, ever) and #dgaf (look it up).
Before the show's launch early last year, Bee and Miller spent years together at The Daily Show, where Bee made her name elegantly cornering interview subjects into hideous self-parody. At Full Frontal she and Miller have accepted their new role among the informed commentariat, committing to careful reporting, conscientious fact-­checking, op-eds lighted for satire, and a ruthless conviction that their show is not for ratings, Twitter, or dumb people. (Though, for the record, their ratings usually top The Daily Show's.) Full Frontal is also the most mercilessly feminist show (ever) (in history)—and Bee has emerged as a leading voice for the galvanized left. In April she's even hosting Not the White House Correspondents' Dinner on the same night as the cringey annual date between the White House and the Fourth Estate. Playing nice with a president so contemptuous of the media is going to challenge journalists for at least the next four years. Bee and Miller have resolved to play not-nice. …
The Shaolin are a historically secretive people. From their humble beginnings in the Henan providence of China, their culture has continued to push the limits of the human mind, body, and spirit.
After a terrible fire in 1929, much of their scarcely recorded history was lost. But a monk named Jin Jing Zhong compiled decades of living knowledge. With blessings from the head of Shaolin, the Training Methods of the 72 Arts of Shaolin was created. You might question how many of these were real, but they're all fascinating.
10. Pulling Out Nails ~ Bo Ding Gong
Drive a nail into a plank of wood, then remove it with three fingers. A student will practice this for months. If one can remove the nail easily with the thumb, forefinger, and middle finger, then one can progress to removing the nail with the thumb, ring, and pinky finger. Immeasurable strength from even the weakest appendages is a true axiom of Shaolin training. Every finger on both hands must be trained to produce large bursts of strength as well as matching muscular endurance.
Over time, the nails are driven deeper into the wood. When this becomes easy, the wood is dampened before the nails are inserted, and they are allowed to rust. An advanced student in this technique would train by removing rusted nails driven in to the hilt with two fingers, or perhaps one. The fingers of the student must possess the strength to depress the wood itself to successfully remove the nail. Upon mastery, the fingers will be strengthened enough to take on more difficult techniques, such as the Diamond Finger. …
Borderline
Americans are swapping bookstores.
Bookselling chain Barnes & Noble will lose a total of eight stores across the United States by the end of this fiscal year, but digital behemoth Amazon will fill the gap by December.
Last week, Amazon opened a store in Chicago, Illinois, its first physical bookstore not in a coastal city, and the second of the seven it plans to open this calendar year.
Meanwhile, Barnes & Noble plans to open four new stores and close 12 by April 30, according to David Deason, vice president of development. It already closed the only general-interest bookstore in the New York City borough of the Bronx. Last fiscal year the company closed eight locations. …
DARPA: A TRACK RECORD OF INNOVATION
I've done a lot of writing and research recently about the bright future of AI: that it'll be able to analyze human emotions, understand social nuances, conduct medical treatments and diagnoses that overshadow the best human physicians, and in general make many human workers redundant and unnecessary.
I still stand behind all of these forecasts, but they are meant for the long term – twenty or thirty years into the future. And so, the question that many people want answered is about the situation at the present. Right here, right now. Luckily, DARPA has decided to provide an answer to that question.
DARPA is one of the most interesting US agencies. It's dedicated to funding 'crazy' projects – ideas that are completely outside the accepted norms and paradigms. It should could as no surprise that DARPA contributed to the establishment of the early internet and the Global Positioning System (GPS), as well as a flurry of other bizarre concepts, such as legged robots, prediction markets, and even self-assembling work tools. Ever since DARPA was first founded, it focused on moonshots and breakthrough initiatives, so it should come as no surprise that it's also focusing on AI at the moment. …
Displacement
In his final speech as US president, Barack Obama warned of the "relentless pace of automation that makes a lot of good, middle-class jobs obsolete." Bill Gates, co-founder of Microsoft, has said that governments will need to tax robots to replace forgone revenue when human workers lose their jobs.
If the past is prologue, these concerns are warranted.
In a recent study (pdf), economists Daren Acemoglu of MIT and Pascual Restrepo of Boston University try to quantify how worried we should be about robots. They examine the impact of industrial automation on the US labor market from 1990 to 2007. They conclude that each additional robot reduced employment in a given commuting area by 3-6 workers, and lowered overall wages by 0.25-0.5%.
A central question about robots is whether they replace human workers or augment them by boosting productivity. Acemoglu and Restrepo's research is a powerful piece of evidence on the side of replacement. So, brace yourself: According to the International Federation of Robotics, there are already between 1.5-1.75 million industrial robots in operation, and some observers expect that number to more than double by 2025. …
We tend to think of history like a comic book: we have heroes, we have villains, the end. But that is not how real life works. People are too complex to be boiled down into one easily digestible image. However, that has not stopped history from conveniently forgetting a few things about some of its most famous figures. From the bizarre, to the disgusting, to the downright horrifying, prepare for a look at the secret lives of ten history class staples you thought you knew.
10. Charles Dickens
Iconic English author Charles Dickens is probably the only Victorian figure most people can name. Aside from penning classics like A Tale of Two Cities and Oliver Twist, Dickens was the mind behind everyone's favorite holiday ghost story, A Christmas Carol. It seems obvious that the man who dreamed up Ebenezer Scrooge's uplifting transformation would himself have been a pretty kind fellow.
But he was actually kind of an obnoxious creep. When not busy scribbling tales of generosity and love, Dickens was known to be fond of incredibly annoying "pranks." He would speak in a language he had invented. He would run up to strangers on the street and screech bizarre nonsense riddles at them. And during one particularly insane trip to the beach, he grabbed a random young woman, dragged her down to the water, and threatened to kill her. He claimed he had fallen in love with her and that the two must drown together. So ironically, Dickens was the last guy you wanted over for Christmas dinner. …
And they're pushing the rest of us toward a "Potemkin internet," a mere shell of the web we know today.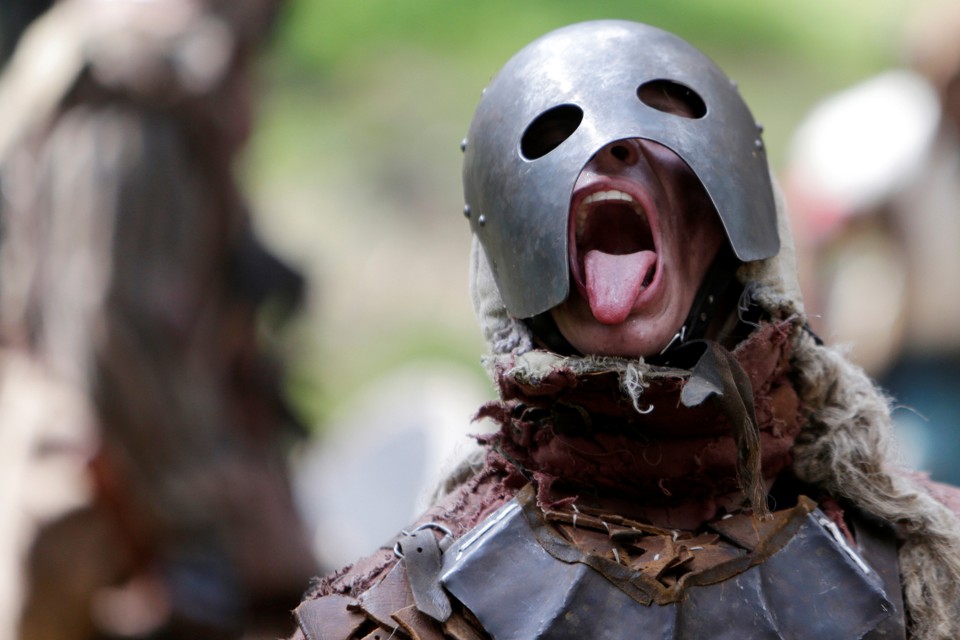 Participants dressed as dwarves, goblins, orcs, and other characters re-enact a battle from "The Hobbit," in a forest in the Czech Republic in 2016.
I'm going to confess an occasional habit of mine, which is petty, and which I would still enthusiastically recommend to anyone who frequently encounters trolls, Twitter eggs, or other unpleasant characters online.
Sometimes, instead of just ignoring a mean-spirited comment like I know I should, I type in the most cathartic response I can think of, take a screenshot, and then file that screenshot away in a little folder that I only revisit when I want to make my coworkers laugh.
I don't actually send the response. I delete my silly comeback and move on with my life. For all the troll knows, I never saw the original message in the first place. The original message being something like the suggestion, in response to a piece I once wrote, that there should be a special holocaust just for women.
It's bad out there, man!
We all know it by now. The internet, like the rest of the world, can be as gnarly as it is magical.
But there's a sense lately that the lows have gotten lower, that the trolls who delight in chaos are newly invigorated and perhaps taking over all of the loveliest, most altruistic spaces on the web. There's a real battle between good and evil going on. A new report by the Pew Research Center and Elon University's Imagining the Internet Center suggests that technologists widely agree: The bad guys are winning. …
Citizen ship
In the space of a week, the world has gained three notable new legal persons: the Whanganui River in New Zealand, and the Ganga and Yamuna Rivers in India.
In New Zealand, the government passed legislation that recognised the Whanganui River catchment as a legal person. This significant legal reform emerged from the longstanding Treaty of Waitangi negotiations and is a way of formally acknowledging the special relationship local Māori have with the river.
In India, the Uttarakhand high court ruled that the Ganga and Yamuna Rivers have the same legal rights as a person, in response to the urgent need to reduce pollution in two rivers considered sacred in the Hindu religion. …
Northern Ireland factory halts production after machine became clogged with faeces, though no contaminated drinks reached shelves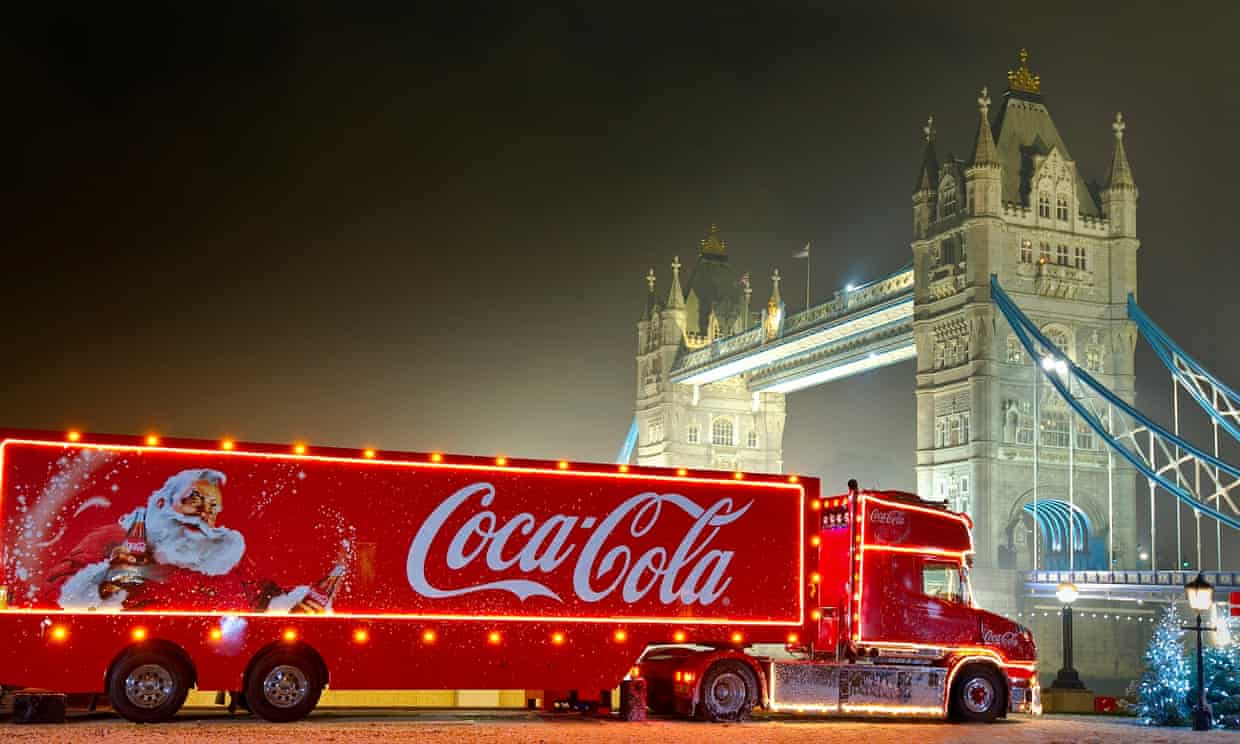 Coca-Cola has called in police to investigate how human waste turned up in a consignment of its drink cans at one of the company's factories in Northern Ireland.
The Police Service of Northern Ireland confirmed on Tuesday it had opened an inquiry into how faeces ended up in the cans at the Helllenic Bottling Company factory in Lisburn, Co Antrim.
Coca-Cola suspended night-time processing last week at the plant when machines became clogged.
The soft drinks giant said it impounded all the affected cans and that the contamination did not affect any products that were on sale. The cans arrive at the factory without tops, to be filled with the fizzy drink before they are sealed and sold across Northern Ireland. …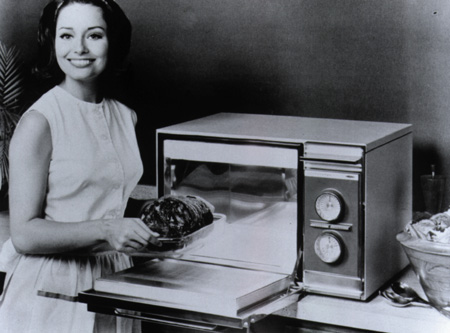 Today I found out why you generally shouldn't put metals in a microwave.
First, it should be noted that it is not unsafe to put all metals in the microwave. Indeed, you often put metals in the microwave anytime you put a hot pocket in the little pouch and place it in the microwave. The pouch has a thin layer of aluminum lining the inside that is designed to absorb the microwaves and heat up a bit so as to brown the outside of the hot pocket.
On top of that, the inside walls of your microwave oven are made of metal. This forms something called a Faraday Cage which traps the microwaves inside the box, so that they cook the food and not things around the microwave oven, like you. If you look closely, you'll also see that the window you look at the food through has metal mesh lining it. The holes in this mesh are smaller than the wavelengths of the electromagnetic radiation your microwave is producing. This makes it so the waves can't pass through the holes. Visible light, however, is comprised of much smaller wavelengths, so that form of radiated energy passed through the holes just fine, allowing you to see inside your microwave while it's running without getting cooked yourself.
So if the inside of your microwave is lined with metal and certain food products, such as hot pockets and pot-pies, have containers that contain metal, why does your microwave manual say not to put metal in the microwave? …
Video Goodnesses
and not-so-goodnesses
Top Talkers: WH Press Secretary Sean Spicer told veteran reporter April Ryan to stop shaking her head during a heated press briefing this week, a claim Ryan refutes. The Morning Joe discusses.
THANKS to MSNBC and The Morning Joe for making this program available on YouTube.
With his own party abandoning him, is this a preview of Donald Trump's demise?
Seth takes a closer look at the House Intelligence Committee's investigation into the Trump administration's alleged ties to Russia.
THANKS to NBC and Late Night with Seth Meyers for making this program available on YouTube.
Rachel Maddow looks at the facility with which the Donald Trump White House lied about their desire to produce a military spectacle as part of the inauguration ceremony, and notes the lesson that Trump's White House is not a useful source for factual information.
THANKS to MSNBC and The Rachel Maddow Show for making this program available on YouTube.
Obamacare isn't going to suddenly fold on its own like Trump thinks. Cenk Uygur, host of The Young Turks, breaks it down.
Stephen's monologue reveals that Big Bird isn't the only feathered character being endangered by the White House.
Stephen rolls out the chalkboard–sorry, the Figure-It-Out-A-Tron–to visually express Trump's relationship with his newest latest congressional minion.
THANKS to CBS and The Late Show with Stephen Colbert for making this program available on YouTube.
After the White House proposed cutting Meals on Wheels for inefficiency, Roy Wood Jr. tries to make the program more appealing to the military-minded Trump administration.
THANKS to Comedy Central and The Daily Show with Trevor Noah for making this program available on YouTube.
The fight for control over the Arctic will likely doom us all.
THANKS to Comedy Network and The Beaverton for making this program available on YouTube.
All cat servants would look a little foolish!
On this episode of Breaking Trail, Coyote encounters more than one deadly species of snake in the Costa Rican rainforests.
Some of them he catches by hand and some of them almost end up catching him! Will Coyote survive this expedition without being bitten?
Get ready to find out on this Night of the Deadly Creatures!
Why are the babies in medieval art so ugly? Phil Edwards dug a little to find out:
Splinters are gross, but you might want to watch this before grabbing the tweezers.
FINALLY . . .

Developers are getting manic about renaming parts of our booming city, sometimes for easy reference, sometimes to boost property values. Recently, RiNo leaders were startled by a proposal to give Brighton Boulevard a shiny new moniker that will reflect its status as a gateway to the city; they're still trying to put the brakes on that.
In case other parts are interested in joining the acronym club along with such local luminary locales as RiNo, LoDo, LoHi, SoBro, etc., here are some terrible options for ways we could shorthand the rest of Denver.
1. DoDo
It's short for Downtown Downtown, which is already what friends of mine who work downtown have to say to people who ask where they work, to differentiate the area from LoDo. Might as well shorten the name already in use, even if the residential options are scant — and seriously, if any place in town deserves the name "DoDo," it's the 16th Street Mall.
2. NoChees
It's not just the potential nickname for the northern part of the Mile High City's historic Cheesman Park neighborhood — it's a way to approach your diet, too. A whole area of town devoted to an intense and absolute fear of lactose? If not Denver, then where? (Okay, maybe Portland.) …