Pictured above Donald Trump during a 2016 campaign appearance in Denver. Exhibit A: America's Shithole.

On January 19, 2017, the day before Donald Trump's inauguration, we listed the ten worst American presidents of all time as chosen by members of the CU Boulder history department and interviewed Professor Thomas Zeiler, a key part of the group, about Trump's odds of joining this roster. A year later, we checked in again with Zeiler in an effort to gauge the Donald's progress in regard to this dubious potential achievement, and the prof says Trump has reached the peak in record time. According to Zeiler, Trump is already the lousiest chief executive ever elected in the U.S., and he sees no way for his status to rise during the remaining three years of his current term.
"He's so flawed, such a bad guy, that it's hopeless," Zeiler said.
Note that our conversation with Zeiler took place prior to a number of recent controversies, including Trump's alleged branding of several African and Caribbean nations as "shitholes" and reports that about a month prior to the 2016 election, his lawyer paid porn star Stormy Daniels $130,000 to keep quiet about a sexual encounter with the candidate in 2006, when he was already married to now-First Lady Melania Trump. The chat also predated Trump's medical checkup, which found no evidence of mental-health problems.
For our previous post, 21 members of the CU Boulder history department took part in a survey resulting in a presidential bottom-ten list. Their picks for worst commanders-in-chief were:
1. Richard Nixon
2. George W. Bush
3. Andrew Johnson
4. James Polk
5. Millard Fillmore
6. Warren Harding
7. Chester Arthur
8. James Buchanan
10 (tie). Andrew Jackson and Martin Van Buren
At our request, Zeiler commented on each of the selections before analyzing Trump in comparison to his cellar-dwelling predecessors — and he saw America's newest leader as a mashup of two presidents cited by the CU Boulder contingent. …
When truth itself feels uncertain, how can a democracy be sustained?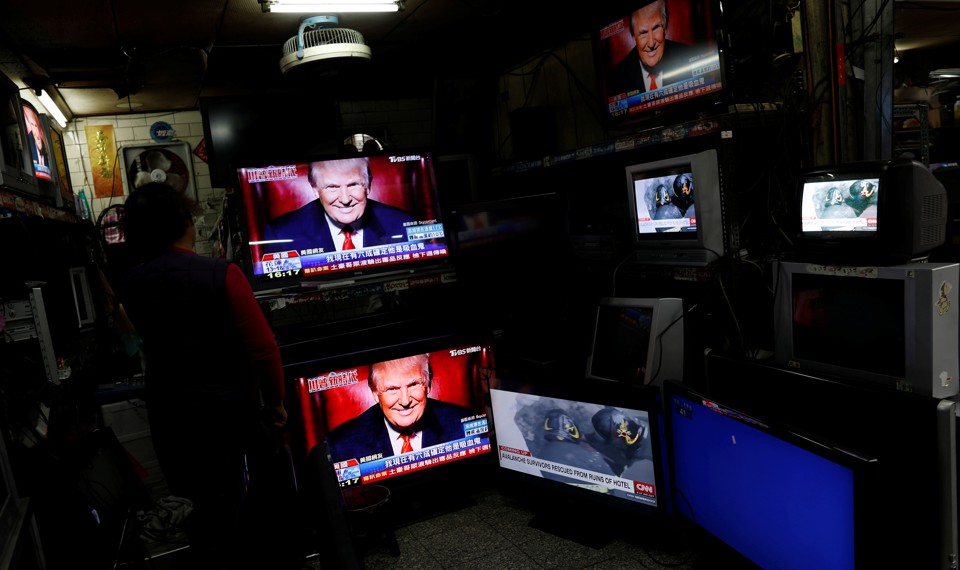 "In God We Trust," goes the motto of the United States. In God, and apparently little else.
Only a third of Americans now trust their government "to do what is right"—a decline of 14 percentage points from last year, according to a new report by the communications marketing firm Edelman. Forty-two percent trust the media, relative to 47 percent a year ago. Trust in business and non-governmental organizations, while somewhat higher than trust in government and the media, decreased by 10 and nine percentage points, respectively. Edelman, which for 18 years has been asking people around the world about their level of trust in various institutions, has never before recorded such steep drops in trust in the United States.
"This is the first time that a massive drop in trust has not been linked to a pressing economic issue or catastrophe like [Japan's 2011] Fukushima nuclear disaster," Richard Edelman, the head of the firm, noted in announcing the findings. "In fact, it's the ultimate irony that it's happening at a time of prosperity, with the stock market and employment rates in the U.S. at record highs."
"The root cause of this fall," he added—just days after polling revealed that Americans' definition of "fake news" depends as much on their politics as the accuracy of the news, and a Republican senator condemned the American president's Stalinesque attacks on the press and "evidence-based truth," and a leading think tank warned that America was suffering from "truth decay" as a result of political polarization and social media—is a "lack of objective facts and rational discourse." …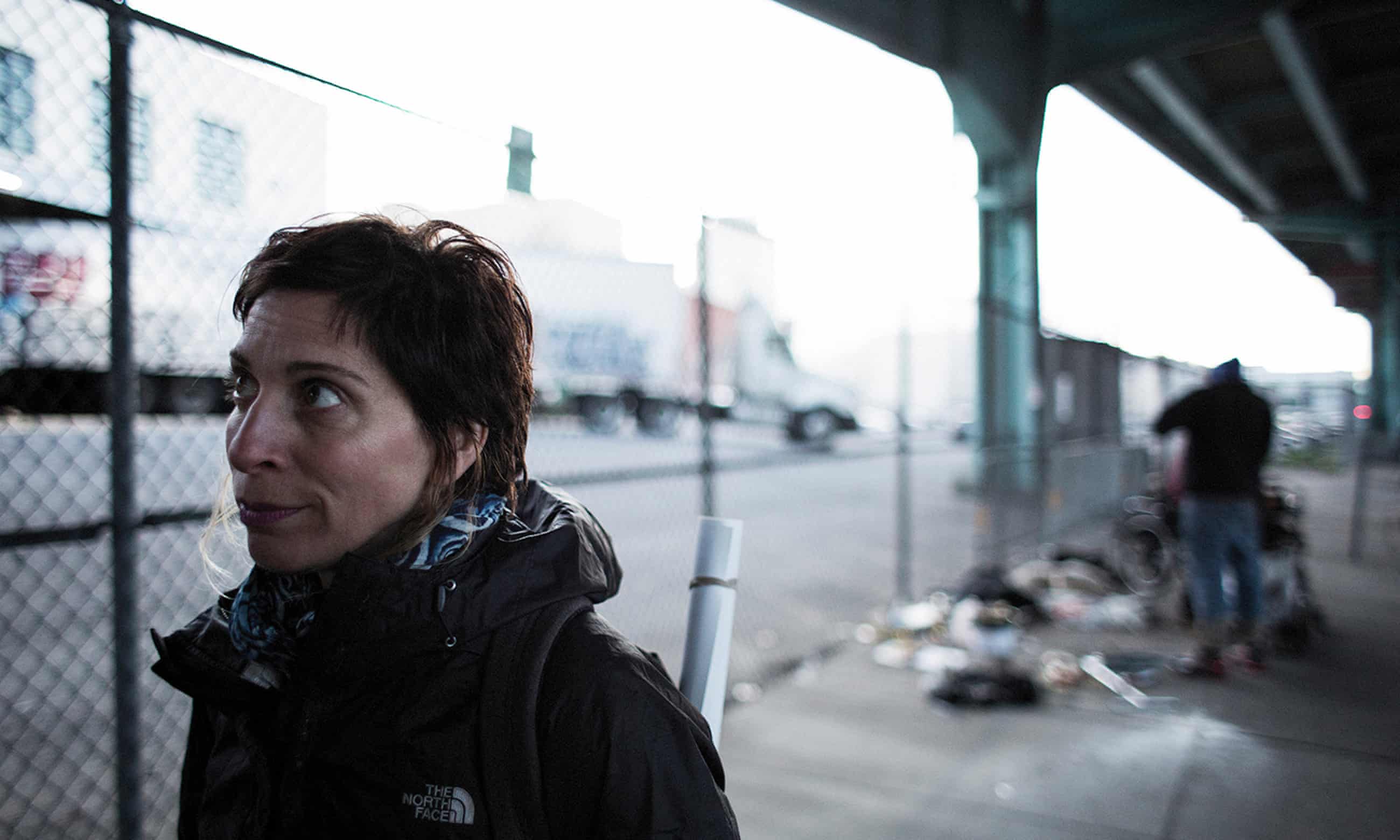 Leilani Farha, UN special rapporteur on adequate housing, says 'unacceptable' squalor amid US wealth violates rights law.
Leilani Farha was being given a walking tour in central San Francisco. Near a thronged artisanal grocery store and a food-truck park, she saw something under a freeway that gave her pause.
A young homeless man sat on the ground. He wore two pairs of jeans and had a hood pulled over his long brown hair. Before him was a crockpot filled with burning paper, over which he was heating tortillas in a dirty skillet. As cars, cyclists and tech commuter buses rushed past, white smoke poured into the darkening air.
"The last time I saw cooking on a sidewalk," Farha said, "was in Mumbai."
Farha, 49, is a Canadian lawyer. She is also the United Nations special rapporteur on adequate housing, charged with probing deplorable living conditions and assessing compliance with international human rights law. Her latest project is a report on "informal settlements" – shanties, favelas, tent cities – which will be presented at the UN general assembly.
In Mexico City, she spent time in a slum by a railway line. In Manila and Jakarta, she visited decrepit and makeshift houses. San Francisco has a median home value of $1.3m and would seem an incongruous next stop. Farha had come on an unofficial visit, at the invitation of academics and advocates.
"The situation is unacceptable in light of the wealth of the country," she said, adding that she was "deeply, deeply concerned" by the homelessness she saw. …
Statistical Error

Smog as far as the eye can see.
By traditional standards, the global economy is experiencing something of a renaissance. For the first time since the 2008 financial crisis, every major region in the world is growing at the same time. But there remains a growing unease that measuring the health of an economy by GDP alone disguises the truly burning issues—namely, inequality.
Gross domestic product­—the sum of the goods and services produced by a nation—is an insufficient measure of national economic performance, according to a new report from the World Economic Forum (WEF), which is hosting its annual gathering of the global elite in Davos this week.
Dozens of political leaders will be at the conference, in high spirits given the strength of the global economy but not necessarily comfortable in their positions. Since last year's gathering, for example, British prime minister Theresa May lost her parliamentary majority and German chancellor Angela Merkel is a last-minute addition to the schedule after cobbling together a governing coalition (probably), months after her country's most recent election.
"Decades of prioritizing economic growth over social equity has led to historically high levels of wealth and income inequality," the WEF report says. With these disparities comes unhappiness and distrust of politicians. …
At least 445 LGBT Brazilians died as victims of homophobia in 2017, new research reveals, following a 30% spike in just one year.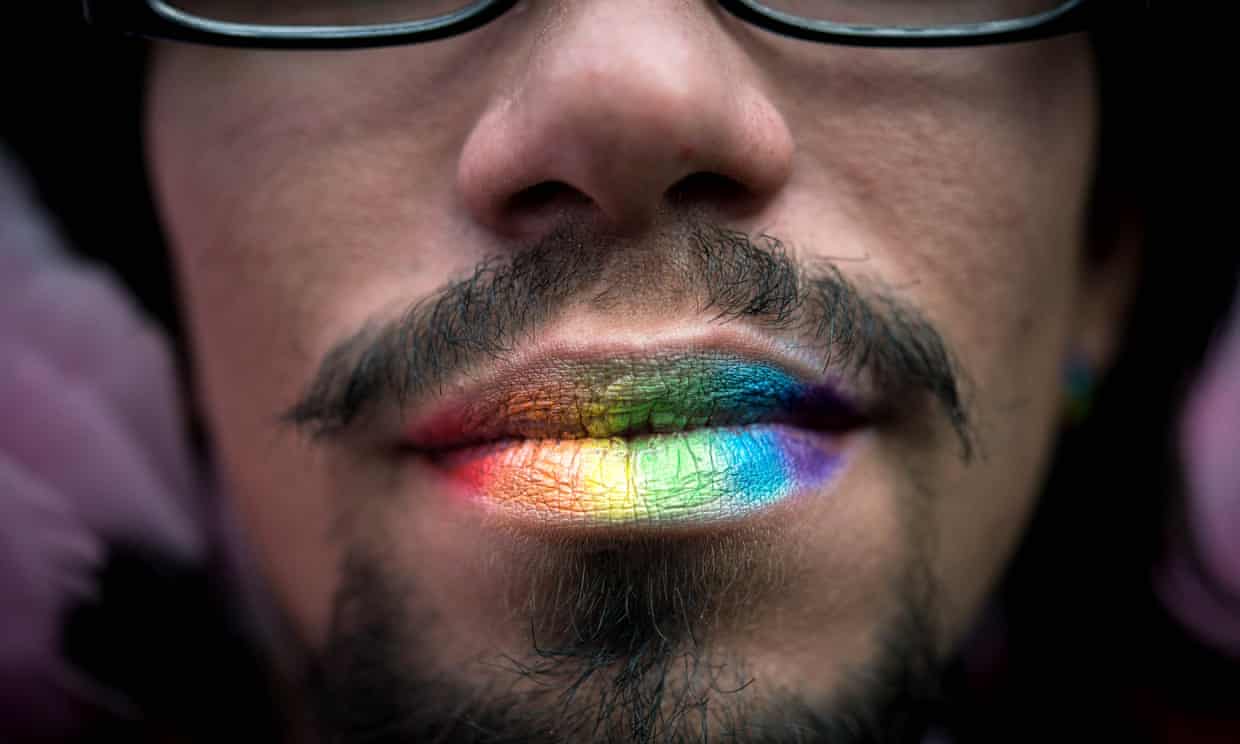 Violent deaths of LGBT people in Brazil have hit an all-time high following a sudden spike last year, new research reveals.
At least 445 LGBT Brazilians died as victims of homophobia in 2017 – a 30% increase from 2016, according to LGBT watchdog group Grupo Gay de Bahia.
The victims – 387 murders and 58 suicides – include Dandara dos Santos, a transexual woman who was beaten to death in the north-eastern Brazil city Fortaleza in March. A video of her being beaten and kicked circulated on social media with her torturers calling her homophobic slurs.
Brazil is one of the world's most violent countries, with a record 62,000 homicides in 2016, but authors of the research say that the deaths were directly related to homophobia.
Luiz Mott, an anthropologist and president of Grupo Gay de Bahia, said the rising violence owed much to the prominence of ultraconservative politicians, many of whom are linked to the country's powerful evangelical caucus in congress.
"It's a discourse that destroys solidarity and equates LGBT people to animals," he said.
TV programs linked to evangelical churches often compare homosexuality to the devil, she said …
Born To Be Reborn

Fluid.
It is rare, if ever, that trans Africans get to write their own story. Author Akweake Emezi not only told the story of her transition, she forces readers to consider that there is yet another dimension to the contemporary understanding of gender—one that is couched in African spirituality.
"My surgeries were a bridge across realities, a spirit customizing its vessel to reflect its nature," she wrote for New York Magazine's The Cut on January 19. Emezi is a Nigerian and Tamil writer and artist, whose highly anticipated first book Freshwater is available later this year. Emezi's public profile has steadily increased, most recently in a shoot with her photographer sister Yagazie by renowned photographer Annie Leibovitz, in the February issue of Vogue.
Emezi's essay is intensely personal as she recalls the pain and discomfort of reducing her breasts and removing her uterus. It is also an account of a spiritual understanding that is often left out in stories of transition. Specifically, it uses the language of African spirituality in a conversation where African perspectives are usually left out or silenced.

"I've never heard of anyone like this," the surgeon told me.
He was an old white man who had performed many surgeries on trans patients, from breast augmentations to double mastectomies. "Male to female, female to male, fine. But this in-between thing?"
In defining what it means to her to be trans Emezi begins to understand that she may be an ogbanje, a spirit child that lives between cycles of reincarnation. Found in the Yoruba, Igbo and Urhobo cultures, ogbanje are "born to die", children born to torment the family by dying young only to be born into another child. …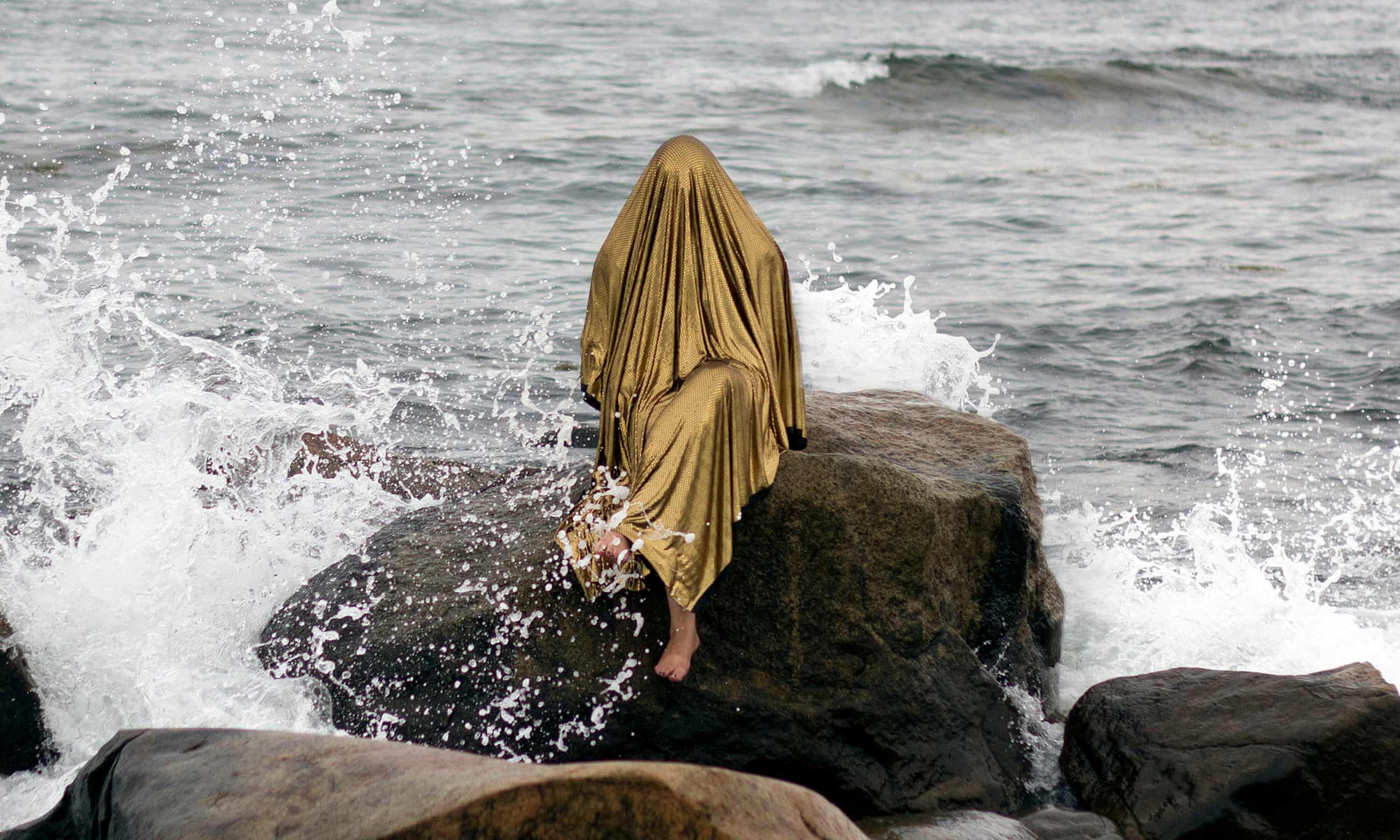 The Third Muslim show aims to encourage inclusivity by challenging stereotypes giving voice to queer Muslims.
In the aftermath of the Orlando terror attack – the deadliest incident of violence against LGBT people in American history – queer Muslims felt the chill when it was announced the killer was Omar Mateen, a homophobic Muslim man who was reported to be gay.
"It was a particularly fraught moment for queer and transgender Muslims because the attacker was unfortunately a Muslim," said San Francisco artist, writer and curator Zulfikar Ali Bhutto.
"It caused a lot of us to feel isolated by our own queer community and there was a lot of Islamophobia in the queer community," he said. "You were either queer or Muslim, but there is the resistance to say no – we are both. We inhabit both identities."
While queer and transgender Muslim artists have been marginalized in the past, they have a new platform to share their experiences and their voice in a new art exhibition opening at SOMArts Cultural Center in San Francisco on 25 January titled The Third Muslim: Queer and Trans Muslim Narratives of Resistance and Resilience.
The show features artwork by 14 queer, transgender and gender non-binary Muslim artists from Syria, Pakistan, Somalia, and beyond, including painters, performance artists and fashion designers. …
Paradoxical Knowledge

Take it slow and don't pretend to know. Socratic ignorance is the hallmark of wisdom.
We live in opinionated times. Between a relentless news cycle and deep ideological divides, we feel pressure to take positions quickly, often on stories that are still developing, or on topics we know little about.
If we don't come to a quick conclusion and choose a side, it can feel like we're letting the proverbial bad guys—whoever they are in a given case—win. Thus, an opinion becomes a moral imperative, an act on behalf of humanity, or at least on behalf of whatever cause we support.
Consider the past month's debate over the Shitty Media Men list, a shared Google document created in October that compiled anonymous allegations of sexual harassment and sexual assault against specific men in the profession. After reports circulated that the list's creator would be named in an upcoming essay for Harper's, writer Moira Donegan decided to out herself as the woman behind it. In an essay for The Cut, Donegan admits that she didn't fully consider all the possible consequences of creating a document that transformed a "whisper network" into a written record. She lost her job, as did some of the men on the list, and she found that she had no control over the circulation of the list or what was done with it. Many have been quick to defend Donegan for creating the list, while others, like Andrew Sullivan, criticized her for it.
At the risk of ending up on some bad list myself, I propose that Donegan's experience proves that slow thinking is the antidote to the Information Age. In less than a day, the list escaped its maker. Had she had more time to reflect, she might have learned other lessons—perhaps less painful—or, at the very least, been better prepared for the fallout. …
Some stories just beg to be written at a particular time. At midnight on Friday, the US Congress went into full-fledged meltdown mode. Despite having complete control of the House, the Senate, and the presidency, Republicans were unable to agree on how to keep the government functioning one minute longer, and so they shut it down. The recriminations and finger pointing have already begun, but the interesting bit is that new research indicates machines imbued with AI (artificial intelligence) may be better than humans at reaching compromises that benefit all stakeholders.
The research was conducted by Brigham Young University professors Jacob Crandall and Michael Goodrich, with input from other academics at other international universities, including MIT. The results, published in Nature Communications on January 16, show that machines can learn how to compromise and cooperate more effectively than humans at times. In the introduction to their report, the authors write:

The emergence of driverless cars, autonomous trading algorithms, and autonomous drone technologies highlight a larger trend in which artificial intelligence is enabling machines to autonomously carry out complex tasks on behalf of their human stakeholders. To effectively represent their stakeholders in many tasks, these autonomous machines must interact with other people and machines that do not fully share the same goals and preferences.
While the majority of AI milestones have focused on developing human-level wherewithal to compete with people or to interact with people as teammates that share a common goal, many scenarios in which AI must interact with people and other machines are neither zero-sum nor common-interest interactions. As such, AI must also have the ability to cooperate even in the midst of conflicting interests and threats of being exploited. Our goal in this paper is to better understand how to build AI algorithms that cooperate with people and other machines at levels that rival human cooperation in arbitrary long term relationships modeled as repeated stochastic games
Professor Crandall says: "The end goal is that we understand the mathematics behind cooperation with people and what attributes artificial intelligence needs to develop social skills. AI needs to be able to respond to us and articulate what it's doing. It has to be able to interact with other people." …
It can be easier to look up to righteous organizations than righteous people, because people are still, well, people. Like, Mother Theresa neglected patients and Gandhi creeped on his niece, but a nice charity trying to cure cancer or an NGO that helps refugees from war-torn nations? How could they possibly do any wrong?
Oh boy, you know where this is going …
#5. Watch Out, Or The Susan G. Komen Foundation Will Sue The Crap Out Of You
---
A lot of people say that they hate cancer, but the Susan G. Komen foundation puts their (and your) money where their mouth is. It all started when Nancy Goodman Brinker's sister, Susan, died of breast cancer in 1980. Like a Steven Seagal character, Nancy promised her fallen sibling that she'd do everything to get the bastard that killed her. And she has. By 1982, the "Susan G. Komen for the Cure" organization was on its feet, and had been awarded its first $28,000 research grant. So far to date, a whopping $2 billion have gone into cancer-fighting things like research and advocacy.
That's … that's a lot of cancer-fightin' money. Surely, every penny has gone to the greater good.
Well, not so much. It turns out that some of that pocket change you handed over goes to making sure that mom and pop charities don't use the word "cure," or even the freaking color pink. Real, actual money that could be used to help fund research instead goes directly into the pockets of lawyers (both for Komen and for the Joe Shmoes being sued). How dare Mary Ann Tighe of Long Island run a kite-flying event to fund lung cancer research and call it "Kites for the Cure"? Or the other 80-odd organizations that used the word "cure" or the color pink in some form? …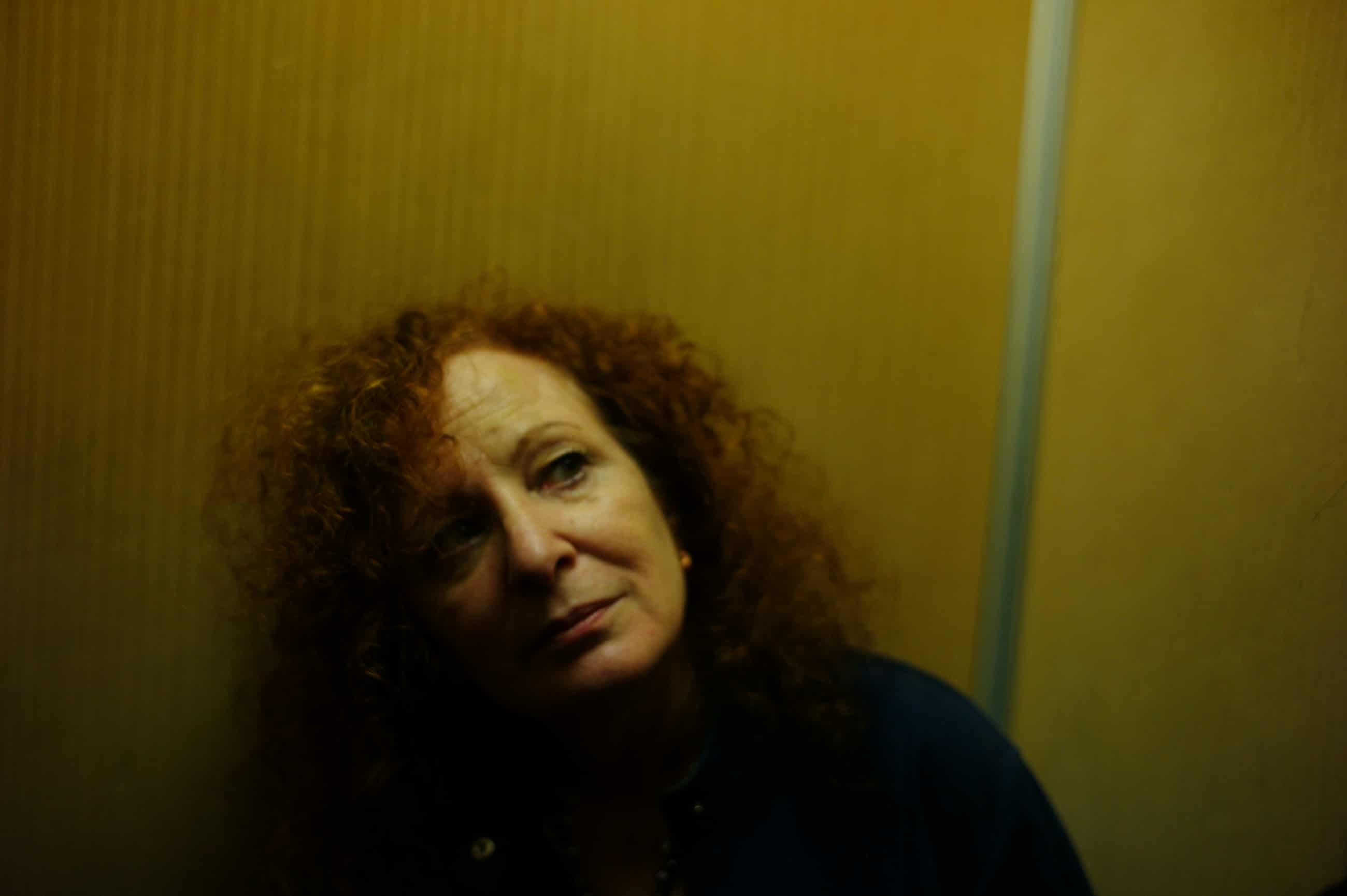 The photographer became an addict after getting hooked on a prescription opioid. Now clean, she is waging war on the art philanthropists who have profited from the crisis.
Nan Goldin lights a cigarette and takes a puff. "My dealer came here 24 hours a day, seven days a week. I was one of his best customers." She giggles sarcastically. "He texted me when I was in rehab saying he was having a sale." He had dropped his prices in the hope of luring her back. She has since deleted his number from her phone and has been out of rehab and drug-free for 10 months.
"I almost didn't leave this house for three years," she says. Goldin looks around the living room in her elegant Brooklyn apartment, her work dotted around the walls and Larry the stuffed coyote fixed in a permanent howl by the window.
Her most recent drug experience was very different to the old days, when she became one of the world's most famous art photographers, capturing herself and those around her getting high, having sex and hanging out in downtrodden homes in the 70s and 80s.
This second experience began with a doctor in Berlin, where she has a second home. In 2014, Goldin was prescribed the potent narcotic OxyContin for painful tendonitis in her left wrist. She promptly became addicted, despite taking the pills exactly as prescribed.
"The first time I got a 'scrip it was 40 milligrams and it was too strong for me; they made me nauseated and dulled. By the end, I was on 450mg a day," she says. Eventually she was crushing and snorting them. When, back in New York, doctors refused to supply her any more, she turned to the black market, and to cheaper hard street drugs whenever she ran out of money. …
The One Who Knocks

Stay out of my territory.
On this day 10 years ago, Walter White's dad khakis drifted in the breeze, a hilariously peculiar sight against the bright blue New Mexico sky, then plunged to the ground like a bird shot out of the air. TV was never the same.
From its opening moments, you knew Breaking Bad was unlike anything you had ever seen on television before. And ten years after it debuted, it remains one of the most innovative TV dramas in the history of the medium. If anything, Breaking Bad has only grown in status since Jan. 20, 2008, as dozens if not hundreds of shows in its wake have tried and failed to be even half as fearless as the AMC crime tale was.
Here's why, after all these years, there still hasn't been another show like Breaking Bad:
COMMITMENT TO A VISION
Breaking Bad succeeded where many "prestige dramas" of this peak TV era do not, because it began and ended with one goal in mind: to tell a gripping, specific story. Lots of dramas today employ A-list talent and high production values in service of juicy plot lines, but they often only amount to glossy spectacle, failing to transcend the sum of their parts. Breaking Bad didn't have that problem.
If you're a Breaking Bad fan, you've heard this line before: Creator Vince Gilligan famously sought to show how "Mr. Chips" could turn into "Scarface"—references to the beloved British schoolteacher in the novella Goodbye, Mr. Chips and the drug kingpin in Brian De Palma's famous gangster movie, Scarface. In Breaking Bad, Bryan Cranston's Walter White is a doughy, innocuous Mr. Chips-like high school chemistry teacher, over the course of the series slowly morphing into a meth magnate, the Scarface of Albuquerque, New Mexico. …
Running On Empty

On borrowed time.
When Rudolf Diesel, the inventor of the engine that bears his name, jumped (or was pushed) over the railings of a ship bound for England in 1913, he couldn't have had any inkling how his invention would eventually power the ships, trains, buses, trucks, and cars of the global economy.
The diesel engine is almost sacred in its homeland Germany, where the first diesel cars were developed in the 20s and 30s. Diesel drivers loved them for their amazing fuel economy, but they really started taking off after advancements in engine tech, especially the development of turbocharged direct-injection in the 1990s, meant they could deliver more performance at different speeds. No longer noisy, smoke-belching clods, the new diesels were driveable cars with great mileage—the sensible choice. Diesel passenger cars took off in Europe in a way they never did in the US, mainly because gasoline prices were cheaper there, and carmakers didn't invest in the technology.
After the Kyoto Protocol in 1997, European governments threw their weight behind diesel cars as a way to hit their CO2-reduction targets, since they emitted way less CO2 than their gasoline-powered brothers. Governments have since spent billions subsidizing the fuel to make it cheaper than petrol, and other incentives, like taxing new diesel registrations at lower rates than petrol cars.
The World Heath Organization published a report in 2012 saying that diesel fumes do cause cancer, thanks to their higher levels of nitrogen oxides and particulates. No one seemed to be listening: From a 13% market share in Western Europe in 1990, diesel shot up to dominate over half of the market.
Then, in 2015, Volkswagen's emissions-cheating sins gave us Dieselgate and hammered a stake not just through the company's reputation, but into the image of diesels everywhere. Its impact on health was suddenly front and center. People felt betrayed and confused, and car buyers started backing away. …
We previously wrote about an interesting project called the Lightyear One, a fully solar-powered electric car. The project just recently won the prestigious Climate Change Award at the Consumer Electronics Show (CES).
A Solar-Powered Car At Last?
We've heard plenty of rumors about solar-powered cars. They are the holy grail of the electric vehicle (EV) world, but as rare as unicorns. Still, the Dutch startup Lightyear is chasing after the elusive "car that charges itself" dream. According to the company, the solar-powered Lightyear One can drive for months on pure sunshine, supposedly having 400–800 km (250–500 miles) of range depending on circumstances and how you drive, of course.
The problem with current solar photovoltaic (PV) technology is that solar panels will give you a 30–33% efficiency in a best case scenario. That means less than a third of the sunlight it receives is used to move those electrons in the solar cells. Although there have been a lot of solar PV breakthroughs, they are mostly confined to laboratories. One such break was a tantalizing system that used an infrared layer below the solar cells to capture the heat of the sun. This boosted the efficiency of the PV to about 80%. Again, however, these tests are done in lab conditions and have not been applied to everyday use — and it's not clear if they ever can be.
Ford, Fisker, Toyota, and a handful of carmakers have used PV to boost the capabilities of their hybrids and plug-in hybrids (PHEV), but the extra energy was mostly used to power ancillaries such are lights and audio systems. We were present at the media presentation of the Ford C-Max Solar Energi a few years ago. As great as the project was, PV technology needs to improve a lot more before it can power a "normal" electric car. …
Fears that robots could take the jobs of humans may be premature after Britain's first cyborg shop assistant was sacked after a week of confusing customers.
In an experiment run by Heriot-Watt University for the BBC's Six Robots & US, Scottish supermarket chain Margiotta was asked to trial 'ShopBot', who they affectionately named 'Fabio'.
Fabio was programmed with directions to hundreds of items in the company's flagship Edinburgh store and initially charmed customers with his 'hello gorgeous' greeting, playful high fives, jokes and offers of hugs.

Fabio offered hugs and high fives.
"We thought a robot was a great addition to show the customers that we are always wanting to do something new and exciting," said Elena Margiotta, who runs the chain of shops with father Franco and sister Luisa. …
Long Way Away

AJ129's trajectory.
If you've not already heard about it, the Daily Mail would like you to know to the following:

'Potentially hazardous' asteroid the size of the Burj Khalifa is heading towards Earth at 67,000 mph. It is the largest space rock to brush past our planet this year and previous research has found a rock of this size could plunge Earth into a mini-ice age if it hit.
What are the chances of it hitting the Earth? NASA says zero. The asteroid called 2002 AJ129 will fly safely past the Earth on Feb. 4.
The same is true for previous warnings from the Daily Mail for other asteroids, such as "lorry-sized" 2017 YD7, which safely flew past the Earth on Jan. 3, or "rogue asteroid" 2010 NY 65, which did the same on 24 Jun. The list goes on…
Why does the Daily Mail and its scare-mongering cousins continue to publish these stories? Mostly because fear sells (or, in this case, brings clicks). The site does say that it's likely none of these asteroids will hit, but it uses NASA's classification of asteroids as the bait.
NASA labels these asteroids "potentially hazardous" and it has a reason for calling them so. …
A Farewell

"And Pol Pot is talking about his tailor…"
I can't remember when I became a Joe Frank listener, which is fitting.
The radio host and artist just surfaced one night, with his long, confessional monologues, descriptions of anxious dreams, encounters with troubled women, parties, and segments of phone calls that were sometimes real, sometimes fictional—all of which could occur in a single show. And at some point years ago, tuning into Joe Frank on Sundays at 11 p.m. (on my local public radio station, WNYC) became a ritual. It felt like practice in lucid dreaming.
Frank died on Jan.15 at the age of 79. Though little-known by mainstream standards, he indirectly inspired a whole family of radio shows we admire today. Ira Glass, creator of This American Life, started in radio as Frank's production assistant. On All Things Considered, he recalled the first time he encountered Frank in the studio.
That was, Glass said, "the first time I heard radio narrative, which is, like, what I've spent my life doing."
Although many of today's prominent podcasts can be seen as descendants of the evocative radio narratives perfected by Ira Glass—perhaps Frank's most famous acolyte—none approach the brilliance of Joe Frank. Shows like Serial or Marc Maron's WTF might function as great journalism, storytelling, or interviewing, but Joe Frank was great art.
More than linear narratives, Frank's shows painted audio collages in the spirit of Dadaist "cut-ups" by writers like William S. Burroughs. Frank's included single-sided phone conversations, and two-person discussions between himself and a revolving cast of actors variously playing ex-lovers, ailing parents, and long-deceased dictators. The subject matter was often brutally intimate; everything from breakups to terminal illness was discussed with heartbreaking frankness. Delivered in a voice once compared to dirty honey, the shows led you to contemplate big topics—the nature of reality, the depth of human cruelty, the ways we delude ourselves in love, and most of all, death. …
KCRW in Santa Monica, California, has a number of Joe Frank's programs in their archives.

"Radio noir," selected from 230-plus hours of Frank's original programs. Each hour can contain a philosophical exploration, an intimate confession, an absurd comedy, a dark tragedy; all of which he takes to the farthest edge while bringing the listener along for the alternately emotional and/or enlightening ride…
Sometimes, when I want my brain to go somewhere else, I'll tune into one of Joe's programs. Enjoy the journey.
Rest in peace, Joe Frank.
Pueblo Incident

The start of a very long year.
There's only one active-duty vessel of the US Navy being held captive by a foreign government. It's a North Korean tourist attraction.
On Jan. 23, 1968, North Korea attacked and seized the USS Pueblo, a barely armed spy ship that had been operating in international waters off its coast. Sent to gather intelligence on the secretive nation's military, the vessel was unimpressive but did feature sensitive encryption equipment and intelligence documents. One American crewmember was killed in the seizure, and the 82 others were imprisoned and mistreated for nearly a year.
The 50th anniversary of ship's capture serves as a reminder that relations between Washington and Pyongyang were tense long before Donald Trump and Kim Jong-un traded insults like "little rocket man" and "dotard." It also offers lessons for today.
While the two countries have been at odds for over half a century, some periods have been worse than others. The year 1968, even by today's standards, was particularly bad. Then as now, the two sides exchanged strongly worded demands. Right after the ship's capture, the US Navy insisted the crew be returned and that North Korea apologize, adding the US could demand compensation under international law. …
THE FABULOUS STORY OF NORTH KOREA'S

It was developed to clothe the people, but it exposed the holes in state propaganda
For much of the world, it's a niche product. In North Korea, where winter temperatures are frigid and which cannot produce enough cotton or wool for clothing, the synthetic fibre developed after nylon was glorified as a revolutionary invention.
Known outside North Korea as vinylon, it was christened "vinalon" by founder Kim Il Sung. He ordered it be developed to put clothes on people's backs.
It's a story which reveals much about the history of North Korea. The state says the fibre symbolises its self-reliance, but diplomatic records show the project was less successful than Kim hoped – Pyongyang was more dependent on others than it claimed.
Today, North Koreans say no one wears vinalon. That hasn't stopped Kim's grandson Kim Jong Un calling for more of the fabric to be produced.
North Korean defectors say vinalon was once a wonder, but today it shows how people manage despite their government. If they obtain vinalon today, they use it to make fishing nets, mops, ropes and other goods which, like many of the basics they need, they trade privately in unregulated markets.
The North Korean government does not provide foreign media with a point of contact in Pyongyang and the state's delegation to the United Nations did not respond to a request for comment. …
DEGREE OF DIFFICULTY: Prepare to spend a while on this fascinating barely uninteresting article.
Video Goodnesses
and not-so-goodnesses
Trevor Noah chats with Jimmy about needing a TripAdvisor for people of color, breaks down the musicality of Southern accents and turns one of Donald Trump's catchphrases into a reggae hit.
THANKS to NBC and The Tonight Show starring Jimmy Fallon for making this program available on YouTube.
Photographic studies of coral reefs are being stitched together, piece by piece, using a 3D technology called photogrammetry.
Scientists Stuart Sandin and Jennifer Smith at the Scripps Institution of Oceanography in San Diego are mapping 100 coral reefs around the planet. The effort could help save reefs that are threatened by climate change, and help us learn more about the coral's overall health.
Phone Etiquette in 2018 – Ultra Spiritual Life episode 91.
CAUTION: Some language may not be appropriate for work or children.
Me commentary on more people toying with bulls.
Max and his toy brings out the shake.
The streetlight which lights up the city.
The light draws various form.
FINALLY . . .

James Sueling and Owen Niland, co-hosts of the 80 Minutes of Gay Yelling podcast.

Podcasts are in tune with the democratized spirit of Internet media; anyone with a microphone and a computer can offer listeners unlimited hours of recordings, usually for free. Limited only by their imaginations, podcasters have a freedom of expression unrestricted by commerce, censorship or geography. Many great podcasts have blossomed in Denver's flourishing arts community; here to celebrate them is Podcast Profiles, a series documenting the efforts of local podcasters and spotlighting the peculiar personalities behind them.
Podcasters can develop oddly intimate relationships with their listeners, but it doesn't get much more intimate than 80 Minutes of Gay Yelling. A wide-ranging discussion, bitch session and ongoing chronicle of boisterous friendship, 80 Minutes of Gay Yelling is a labor of love for co-hosts Owen Niland and James Sueling. The format varies from episode to episode, but listeners can count on delightfully booze-soaked discussions on a wide variety of topics with their guests, typically friends from the local theater, arts and music communities. Though its only been recording since June, the industrious duo has been prolific in its output, even releasing daily episodes during the "12 Gays of Christmas." Westword caught up with Niland and Sueling to discuss their favorite episodes, hear the 80MOGY origin story, and try to find out what the hell poppers are.
Westword: So how did you settle on an eighty-minute running time for each episode? Do you think ninety minutes would be too much gay yelling?
Niland: We don't think there is any specific amount of time required for gay yelling. However much time it takes you to get it out, that is the amount of time the gay yelling needs to take.
Sueling: I am a firm believer in a six-hour run time, but unfortunately, neither of us can drink for that long and remain coherent. Ultimately, it's about bare stamina, so we keep it brief. …
Ed. More tomorrow? Probably. Possibly. Maybe. Not?