This week U.S. District Court Judge William Martinez granted class certification in a lawsuit that challenges Denver's homeless sweeps, arguing that the city has violated the Constitution, including the Fourth Amendment's protections against unlawful searches and seizures. Initially, the lawsuit filed by Jason Flores-Williams had just a few plaintiffs; now it has several thousand: The certified class covers every single person who finds themselves experiencing homelessness in Denver — at latest count, 3,600 in Denver County, according to the Metro Denver Homeless Initiative.
And readers can agree on one thing: That's too many. Says Monica:

I'm sorry, but every time I go downtown I encounter multiple homeless people who are rude and if you don't give them anything they get pissed. I'm sick of the shit.
Responds Reags:

If we want people off of the streets, we need to help them get off. We are all human beings, and homelessness could happen to any of us. I know that some people suck, but that's life. If you want a change, be the change you want. Be kind, offer your free time to non-profits and shelters, love your family, coworkers, neighbors…through all the B.S.
…
The president is learning the limits of power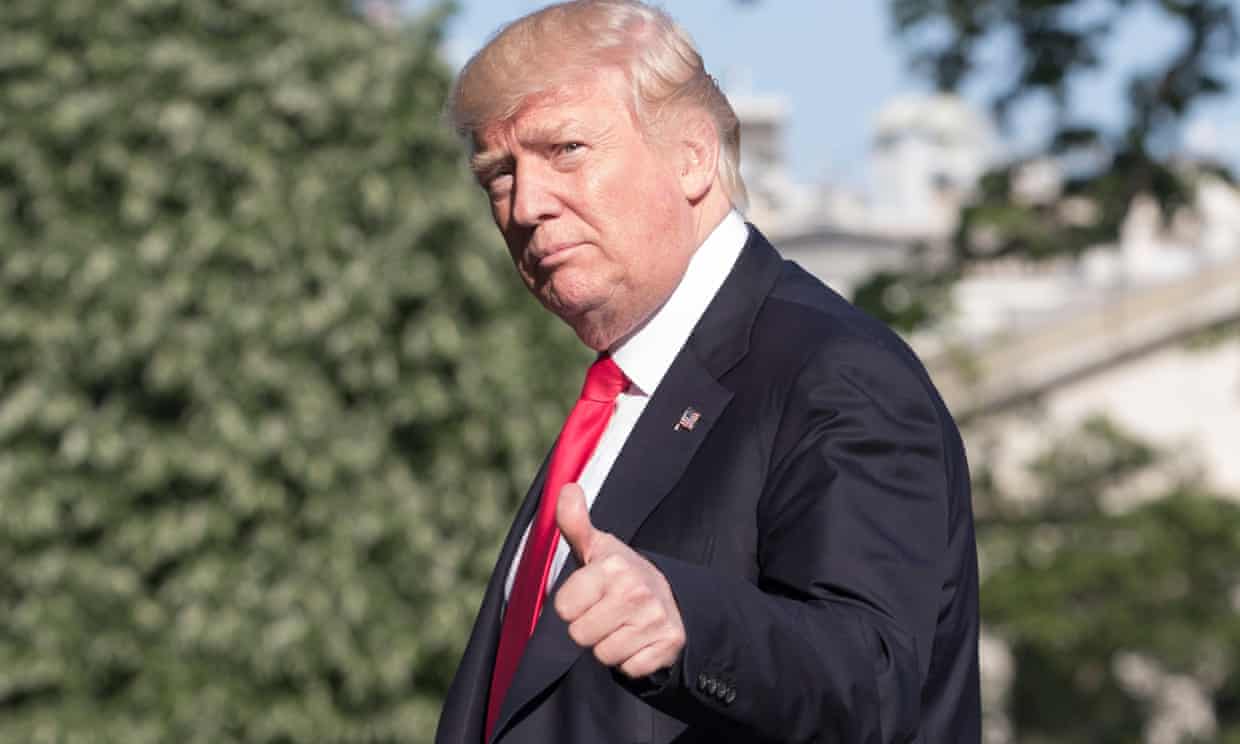 Public cynicism towards Trump is growing – in a new Gallup poll, 36% declared him honest and trustworthy, down from 42% in February.
On his 100th day in office on Saturday, facing historically low popularity ratings, a succession of intractable foreign crises and multiple investigations of his links with Moscow, Donald Trump reminded the nation that 1 May was Loyalty Day.
The day is a US tradition dating back to the cold war, when it was a bolster to stop May Day becoming a rallying point for socialists and unionised workers, but for an embattled president learning politics on the job it has an added resonance.
In an interview with Fox News to mark the 100-day mark, he declared himself "disappointed" with congressional Republicans, despite his many "great relationships" with them.
He blamed the constitutional checks and balances built in to US governance. "It's a very rough system," he said. "It's an archaic system … It's really a bad thing for the country." …
It is clear now that the Trump administration isn't fighting with our free press — but trying to replace it
It would be fair to say that White House press secretary Sean Spicer has yet to get through one week without a major gaffe. In fact from the very moment that he began his job, Spicer has left former press secretaries scratching their heads in confusion.
Recall that Spicer used his first briefing to insist that Donald Trump's inauguration as president had drawn the largest crowds in history — "period." He then chastised the press for biased reporting and closed by refusing to take questions from the journalists present. That behavior led former White House press secretary Ari Fleischer, who had served in the administration of President George W. Bush, to tweet that he was "uncomfortable and concerned" by Spicer's first presser.
And that was only the beginning. Spicer alternates between offering the White House press corps gibberish, outright lies and propaganda. He consistently has trouble pronouncing words. He often can barely contain his utter contempt and restrain his anger toward his counterparts.
And that's not even touching on his bizarre references to Adolf Hitler as a moderate and to concentration camps as "Holocaust centers."
Now as we finish off the final stretch of President Donald Trump's first 100 days, many of us have been wondering why Spicer still has a job. He is not only an embarrassment to our nation; he has actually tarnished the reputation of a president who has no trouble looking like a fool all by himself. …
The latest Wikileaks release of leaked CIA cyberweapons includes "Scribbles" — referred to by the CIA as the "Snowden Stopper" — a watermarking tool that embeds web-beacon style tracking beacons into secret documents that quietly notify a central server every time the document is opened.
The beacons are references to image files hosted on a server the CIA controls. Rendering this image requires that the user's computer contact the CIA server to fetch a copy, giving the CIA insight into who is opening the document and when and where it is opened.
This is a pretty common technique, and one that is easily overcome by careful adversaries. It's a standard feature in mass emails — if you've every looked at an analytics dashboard for something like Mailchimp, you'll see entries estimating how many of the emails you sent out were read, how many were deleted, etc. That's because mailing list software routinely embeds this sort of beacon in messages (most email programs let you turn off loading of remote contact, which foils this sort of tracking). …
Hate groups have come to tiny Pikeville in a bid for support, but locals fear a violent standoff between the neo-Nazis and anti-fascist protesters
In a tent deep in the woods of rural Kentucky, an old neo-Nazi spoke bitterly of how he feels "betrayed" by Donald Trump.
"I'm sorry I voted for the son of a bitch, I really am," said Art Jones, who the Anti-Defamation League identifies as a Holocaust denier who has been dressing in Nazi garb and celebrating Hitler since the 1970s.
"I'm sorry I spent $180 out of my own pocket to buy three big banners that said, 'President Trump, build the wall'," the blazer-clad Jones said, to a tent full of about 100 men, some of whom wore paramilitary-style uniforms. "Now he says, 'Eh, what wall?' I'm embarrassed that I voted for him."
Jones blamed Trump's failures on the "Jewish lobby" and the president's son-in-law and aide, Jared Kushner, who is Jewish.
"If I could take the vote back," he said. "I would." …
Callers have been flooding the Trump administration's new illegal immigration hotline with stories about aliens. Only not the kind the administration was thinking of. People are trolling the line with calls about space aliens.
The hotline for VOICE, the Victims of Immigration Crime Engagement, was set up by an executive order President Trump signed in January to enhance public safety. It's not a tip line to report crime, but a hotline "to acknowledge and serve the needs of crime victims and their families who have been impacted by crimes committed by removable criminal aliens."
The hotline was activated by U.S. Immigration and Customs Enforcement for the first time on Wednesday, and there were reportedly so many prank calls that callers either face long delays or can't get through at all. …

University of Wyoming student Tyler Wolfgang poses in front of the university building that bears Sen. Mike Enzi's name.
A week after Sen. Mike Enzi told high school students that a man who wears a tutu to a bar "kind of asks for" a fight, his constituents in Wyoming are wearing tutus to school and work — and, yes, to bars — on Friday. Enzi has apologized for his "poor choice of words."
Protest parties are also scheduled through the weekend, and on Friday, people have been using the #LiveandLetTutu hashtag to share images of themselves wearing tutus. One image posted today showed University of Wyoming student Tyler Wolfgang wearing a suit and a tutu, posing at a campus building that bears Enzi's name.
"Our hope with the state-wide [efforts] is that even in small communities we'll get a handful of people to share a photo of themselves in the bar wearing a tutu," one organizer, Patrick Harrington of Laramie, tells member station Wyoming Public Media, "so we can show Senator Enzi that he really is representing a large group of people and a really diverse group of people in Wyoming." …
Who wears a tutu? You do. Do what? Wear a tutu in Wyoming. #LiveandLetTutu pic.twitter.com/ojOdDt8V2l

— Siobhan Muir (@SiobhanMuir) April 28, 2017
There can be no greater crime against humanity than the destruction of conditions that make human life possible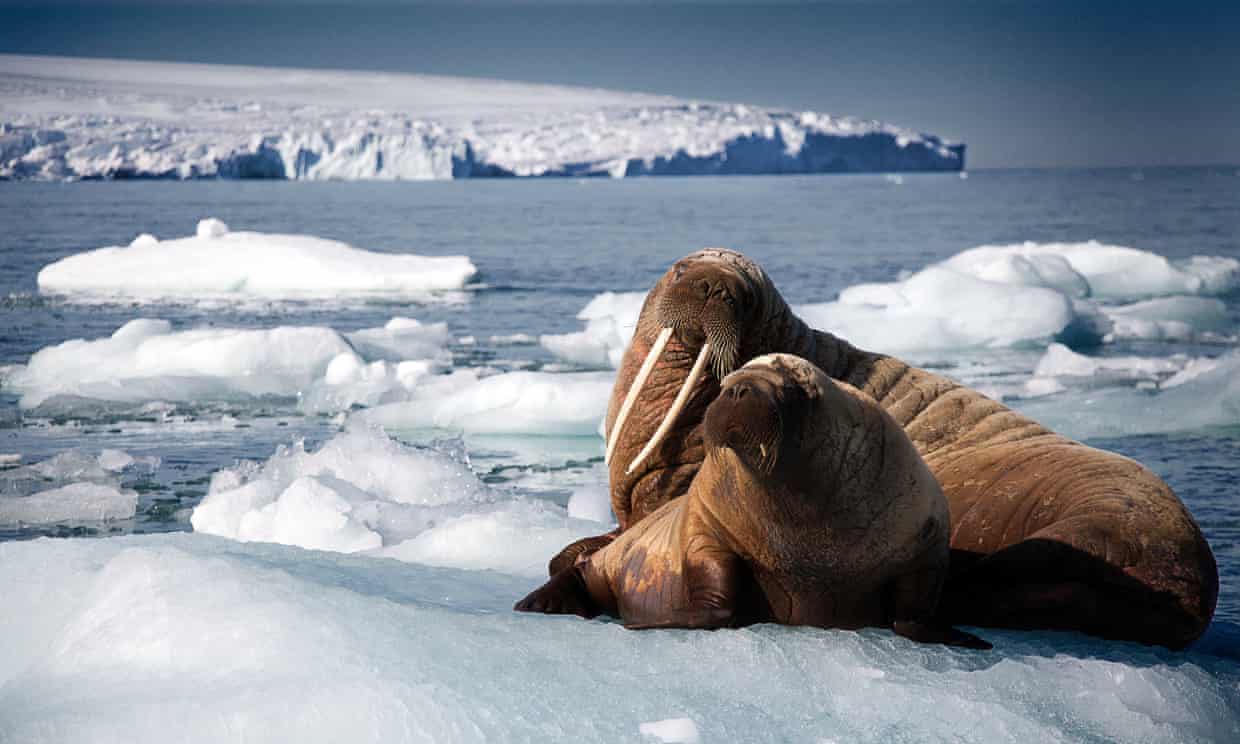 'We are the bystanders who must choose to intervene or be defined by our failure.'
Most of us have wondered about the human context of past crimes against humanity: why didn't more people intervene? How could so many pretend not to know? To be sure, crimes against humanity are not always easy to identify while they unfold.
We need some time to reflect and to analyze, even when our reasoning suggests that large scale human suffering and death are likely imminent. The principled condemnation of large scale atrocity is, too often, a luxury of hindsight.
I'm a climate alarmist because there is no morally responsible way to downplay the dangers that negligent policies – expected to accelerate human-caused climate change – pose to humankind.
There can be no greater crime against humanity than the foreseeable, and methodical, destruction of conditions that make human life possible – hindsight isn't necessary. …
At some point in the very near future, you are going to need to sound smart and/or interesting in a social setting. At no cost whatsoever, we are providing these completely true facts you can use to spice up your small talk.
#10.
---
From 6 WTF Realities Of Common Food You Buy At The Supermarket
• Silicon Valley's investors are trying out ketogenic diets, which involves extreme carb restriction. Some are reporting rapid weight loss and better energy.
• Side-effects also include crankiness and bad breath.
• A venture-backed company is hoping to reverse type 2 diabetes with "nutritional ketosis."
A lot of the Silicon Valley elite are doing extreme experiments on their bodies in hopes of prolonging their lives and improving their health. The latest fad among this set is sticking to a so-called 'ketogenic' diet that's exceptionally high in fat and low in carbs and is considered an experimental treatment for diabetes. Think Atkins, but way more extreme.
Ambar Bhattacharyya, a managing director with Maverick Ventures, initially embarked on a low-carb, high-fat "ketogenic" diet during the due diligence process for a startup called Virta Health. The diet was designed to transition his body from burning fat as its primary fuel source, rather than glucose. Those on the diet typically eat less than 30 grams of carbs each day.
He lost about 7 pounds in the first week, but gave up after a few months. "I started to get really cranky and had to drink a lot of coffee," he recalled. "That meant a lot more bathroom breaks during our partner meeting." …
Future Of Work

Peter Norvig, Director of Research at Google.
People like famed physicist Stephen Hawking and Tesla's Elon Musk have issued dark warnings of a world where computers become so sophisticated, so quickly, that humanity loses control of them—and its own destiny as a result.
Yet Peter Norvig, a leading artificial intelligence scientist and a director of research at Google, thinks that's far-fetched. "I don't buy into the killer robot [theory]," he told CNBC this week.
The real worry is how to prepare for the mass elimination of jobs that is surely coming, he said.
"I certainly see that there will be disruptions in employment … we've already seen a lot of change, that's going to continue," Norvig said in an interview, before a lecture on machine learning at the Stevens Institute of Technology. …
According to expert Ben Ross, human-level AI is something that we will see in our lifetime, and we'd better be prepared for it — because whether it will be a force of good or destruction is actually in our hands.
What happens when computers achieve a human level of artificial intelligence (AI)?
Ben Ross, MYOB's User Experience and Product Management leader, believes that because of advances in hardware and software, it's not a matter of if, it's a matter of when. As a tech enthusiast, Ross is passionate about the potential of automation and AI. He cites Moore's Law as a way to illustrate the advances in field, wherein the computing power of machines double every twelve months — a fact that has held true over the last 50 years.
That said, if we average expert predictions, we will reach human-level AI by 2040, and we will achieve super intelligent AI by 2060.
"Even if it takes twice as long — it's going to happen in yours and my lifetime. This is a thing for our generation," says Ross in his TED talk. "AI is a pretty powerful thing to contend with. So what sort of future might we have if we have to contend against powerful computers?"
It could be awesome, but it could also be apocalyptically bad. …
In a new letter to Amazon shareholders, CEO Jeff Bezos describes artificial intelligence in a simple way. He clearly differentiates what computers can do on their own and what AI is able to accomplish.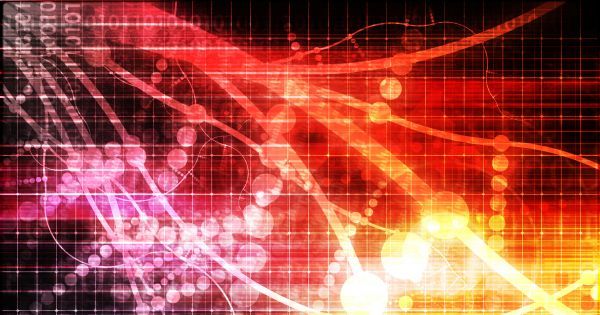 New advances in artificial intelligence and machine learning promise to make some jobs obsolete through automation and change our world forever, experts say.
It's hard to put into words what AI is — many of the terms people use are very technical — but Amazon CEO Jeff Bezos just summed up everything most people need to know about artificial intelligence in his latest shareholder letter.
Bezos wrote:

"Over the past decades computers have broadly automated tasks that programmers could describe with clear rules and algorithms. Modern machine learning techniques now allow us to do the same for tasks where describing the precise rules is much harder."
This is a great way to describe the promise of AI. …
The upscale grocery chain is valued at almost $12bn, but six straight quarters of declining sales have led to speculation of a takeover bid. What went wrong?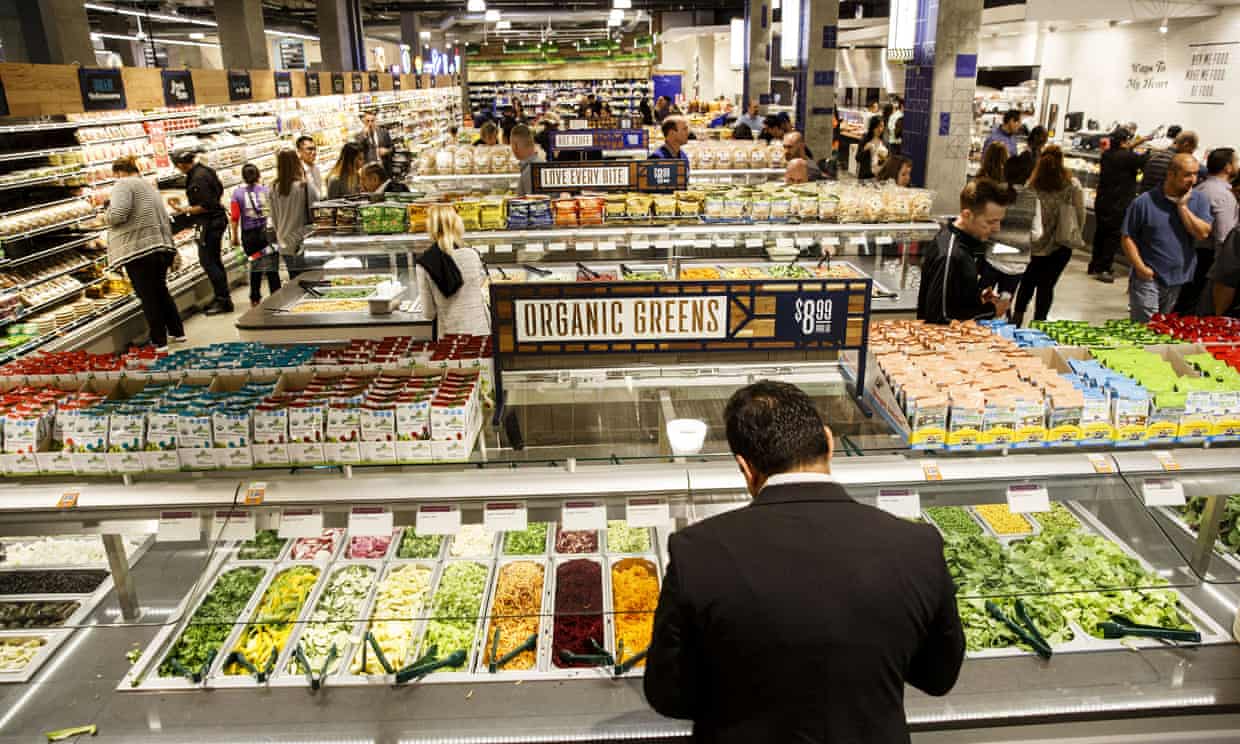 Whole Foods' share price has dropped by almost half since October 2013. Investors are petitioning the company to move faster with reforms.
Lunchtime customers at Whole Foods in Manhattan's Union Square had little trouble expressing the shortcomings that have led the once high-flying, organic-focused retailer to become linked with a takeover.
"I love the sushi, but I wouldn't shop here except maybe for a special ingredient," said Argentinian software designer Benjamin Vinas. "People say Whole Foods is for pretentious people, and I can see why. It's too expensive. I don't have the budget."
Vinas was not the only customer to express a similar point of view. Others said that for their groceries they went several blocks north and west to lower-cost rival Trader Joe's, where products may not be so exquisitely selected but are, in general, more uniformly discounted. …
• Social Democrats eye levy on ads, taxes on digital 'barter'
• Austria says 1 billion euros lost to corporate tax loopholes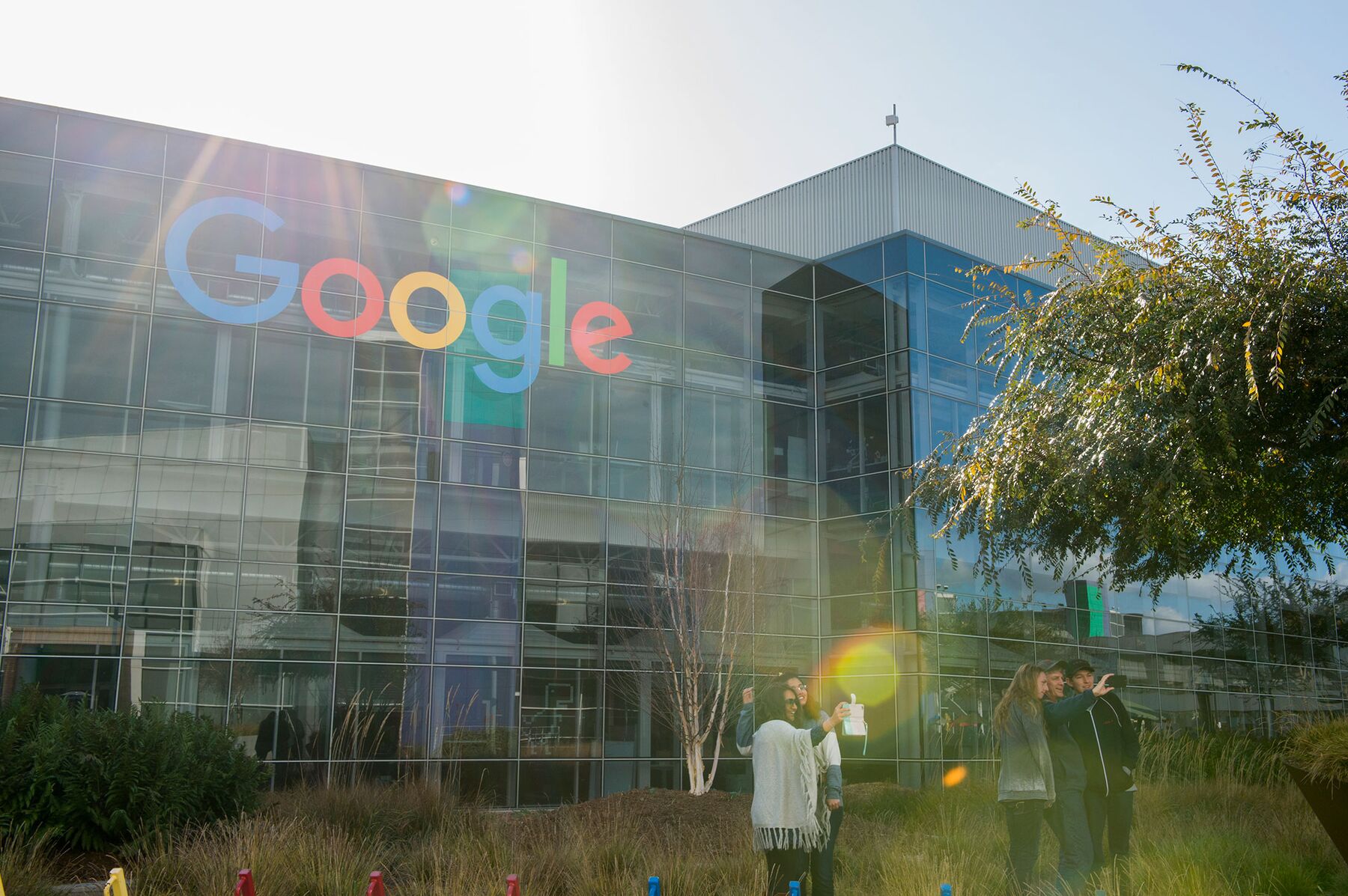 Austria is seeking ways to make digital services like Alphabet Inc.'s Google or Facebook Inc. pay taxes for transactions with the nation's internet users, trying to plug gaps in a tax system still designed for brick-and-mortar business.
The most ambitious part of the plan targets the business models of Twitter Inc., Google or Facebook: The tacit pact under which searching, liking, posting and tweeting remains free as long as users let the companies feed usage data into algorithms that help tailor advertising that can be aimed at the most likely buyers.
That arrangement is a form of bartering, and a value-added tax could be imposed on such transactions just as the levies are extended in other parts of the economy, said Andreas Schieder, the parliamentary head of Austrian Chancellor Christian Kern's Social Democrats, which govern in a coalition with the conservative People's Party. …


The first films were little more than what we would consider short clips, a boxer throwing a single punch or train arriving at a station– the type of scenes that today you might only see in the form of animated gifs. While popular perception is that movies got their start around the early twentieth century, the real seed that grew into the film industry came a few decades before that in Eadweard Muybridge's truly revolutionary 1878 "Horse in Motion." While it and hundreds of subsequent similar works Muybridge filmed wowed audiences the world over, this first film was not created to entertain, but to answer a question.
For centuries, artists, horse enthusiasts and scientists alike had wondered: Do all four of a horse's hooves leave the ground in mid gallop? While this might seem silly and obvious to us today, at the time it was not so. In fact, if you look at artists' depictions of horses galloping throughout history up to Muybridge's "Horse in Motion," they almost universally depict the horse in gallop incorrectly.
The problem, of course, was that this question could not be answered by the naked eye. And leading up to the momentous "Horse in Motion," photographic technology of the day wasn't up to the task of clearly capturing a horse galloping. …
Video Goodnesses
and not-so-goodnesses
Daily Show correspondent Hasan Minhaj took full advantage of Donald Trump's absence by taking aim at the president and his administration during his monologue at the White House Correspondents' dinner.
Sean Spicer's first 100 days have been simply CATASTROPHIC. I mean really really bad. But Trump will never fire him and here's why. Hosted by Francis Maxwell.
White House press secretary Sean Spicer (Melissa McCarthy) and secretary of education nominee Betsy DeVos (Kate McKinnon) take questions from the press (Bobby Moynihan, Kristen Stewart, Cecily Strong, Vanessa Bayer, Alex Moffat, Mikey Day).
THANKS to NBC and Saturday Night Live for making this program available on YouTube.
Donald Trump reviews his accomplishments from his first 100 days in office.
THANKS to Animation on FOX for making this program available on YouTube.
Ever heard of Elizabeth Jennings Graham? Sadly, probably not, even though she was doing that whole 'civil rights' and 'getting thrown of public transportation' thing before MLK, Jr. was even in a glimmer in his father's eye.
Turning saltwater into clean drinking water is an expensive, energy-intensive process, but could the wonder material graphene make it more accessible?
These Swallows superb sense of direction take them to a much needed ocean of blue amongst the desert but on closer inspection, not is all at it seems.
THANKS to BBC Earth for making this program available on YouTube.
CAUTION: Some language may not be appropriate for work or children.
Me commentary on adults stealing balls and sports memorabilia and children's dreams in general.
FINALLY . . .

Whole shrimp with goat-cheese grits and chorizo.

Southern food is one of the country's hottest dining trends right now, as evidenced by the growing number of Denver eateries serving food from south of the Mason-Dixon line. The latest is Tupelo Honey, which brings its brand of New Southern cooking from Asheville, North Carolina, where the company was founded seventeen years ago. The latest in the Tupelo Honey family, the first west of the Mississippi, opens Tuesday, May 2.
Chef Chris Kobayashi, a past James Beard Awards semifinalist for Best Chef: Pacific, moved to Colorado from Paso Robles, California, to lead the new Tupelo Honey kitchen. The menu, which spans brunch, lunch, happy hour, dinner and Moonlight Brunch (served from 9 p.m. to last call Thursday through Sunday), takes off from the restaurant's original breakfast-for-dinner concept with a wide range of Southern classics and modern fare driven by the seasons. …
FINALLY FINALLY . . .

Next Sunday you could be eating fried chicken and pancakes at Tupelo Honey.
Southern food is big in Denver right now. But with all the local eateries frying up chicken and stirring grits, does this city need outsiders entering the scene? The folks behind Tupelo Honey do; the chain that got its start in Asheville, North Carolina, will open its first location west of the Mississippi right behind Union Station on May 2. But readers have mixed feelings about the fact that it's landing here. Says Sarah:

This southern girl is SO excited! They were always a go-to brunch spot in Asheville. Hope everyone in the Mile High is as excited as I am!
Not exactly. Here's Dwain's response to the news:

This place would be nothing more than an insult to the creative culinary fashions that Denver currently has to offer.
…
Ed. More tomorrow. Possibly. Maybe.