William Regnery II, a man who inherited millions but struggled in business, tried for 15 years to ignite a racist political movement — and failed. Then an unforeseen phenomenon named Donald Trump gave legitimacy to what Regnery had seeded long before: the alt-right. Now, the press-shy white separatist breaks his silence.
How did explicit racism move from a taboo to an open, unabashed force in American politics? A loose but sprawling internet army, often called the alt-right, gave white supremacy a massive megaphone. And with the rise of Donald Trump's candidacy, it suddenly seemed to be everywhere at once.
In fact, that movement had an infrastructure — organizations, journals, conferences, money — that had been laid down years before. It was in large part funded by one person: a secretive and aging multimillionaire named William H. Regnery II, the most influential racist you've never heard of.
Despite inheriting immense wealth, having grown up in a prominent family in the conservative movement, he had managed to chalk up virtually no public success in his first six decades of life. He never graduated from college, and he floundered in his attempt at running the family business.
But starting in 1999 — when he convened a dozen other middle-aged white nationalists at an ornate seaside hotel nicknamed the Pink Palace — he has poured hundreds of thousands of dollars into the quest to transform America and create what he calls a white "ethnostate." …
The Great Pacific garbage patch now has a South Pacific cousin.

Plastic pollution doesn't just dirty beaches—its effects can be felt throughout the ecosystem.
"We are living in a plastic age," Captain Charles Moore tells PopSci. "We're ignorant of its dangers, and we haven't learned properly to fear or to respect it."
Moore, the founder and research director of the Algalita Marine Research and Education Foundation, is fresh off of a six-month excursion investigating plastic pollution in the South Pacific. He found that the waters in the South Pacific Gyre—a remote location that begins some 3,800 miles east of Latin America—are currently choked with plastic.
That our waste has such a strong presence is disheartening, but not wholly surprising. A recent study found that since the 1950s humans have made 9.1 billion tons of plastic; equivalent to the weight of 93,000 of the world's heaviest aircraft carriers. But this new garbage patch shows just how far we'll have to go to clean up our act. Moore estimates that the new patch could cover one million square kilometers, making it 1.5 times bigger than the state of Texas, but the National Oceanographic and Atmospheric Administration cautions that the sizes of these patches can't be determined with scientific rigor.
Gyres are large systems of circulating ocean currents, kind of like slow-moving whirlpools. Though the oceans are home to many gyres, there are five—the North Atlantic Gyre, the South Atlantic Gyre, the North Pacific Gyre, the South Pacific Gyre, and the Indian Ocean Gyre—that have a significant impact on the ocean. The big five help drive the so-called oceanic conveyor belt that helps circulate ocean waters around the globe. But in doing so, they also draw in the pollution that we release in coastal areas. …
While the great warrior's tomb may contain treasure from across the ancient Mongol Empire, Mongolians want its location to remain a mystery.
This is an outsized land for outsized legends. No roads, no permanent buildings; just unfurling sky, tufted dry grass and streaming wind. We stopped to drink salted milk tea in nomads' round ger tents and to snap pictures of roaming horses and goats. Sometimes we stopped just for the sake of stopping ‒ Ömnögovi Province, Mongolia, is endless by car. I couldn't imagine tackling it on a horse.
But this is the country of Genghis Khan, the warrior who conquered the world on horseback. His story is full of kidnappings, bloodshed, love and revenge.
That's just history. The legend begins with his death.
Genghis Khan (known in Mongolia as Chinggis Khaan) once ruled everything between the Pacific Ocean and the Caspian Sea. Upon his death he asked to be buried in secret. A grieving army carried his body home, killing anyone it met to hide the route. When the emperor was finally laid to rest, his soldiers rode 1,000 horses over his grave to destroy any remaining trace. …
Do the high-profile cancellations of The Get Down, Sense8 and Girlboss suggest the telly bubble is about to burst?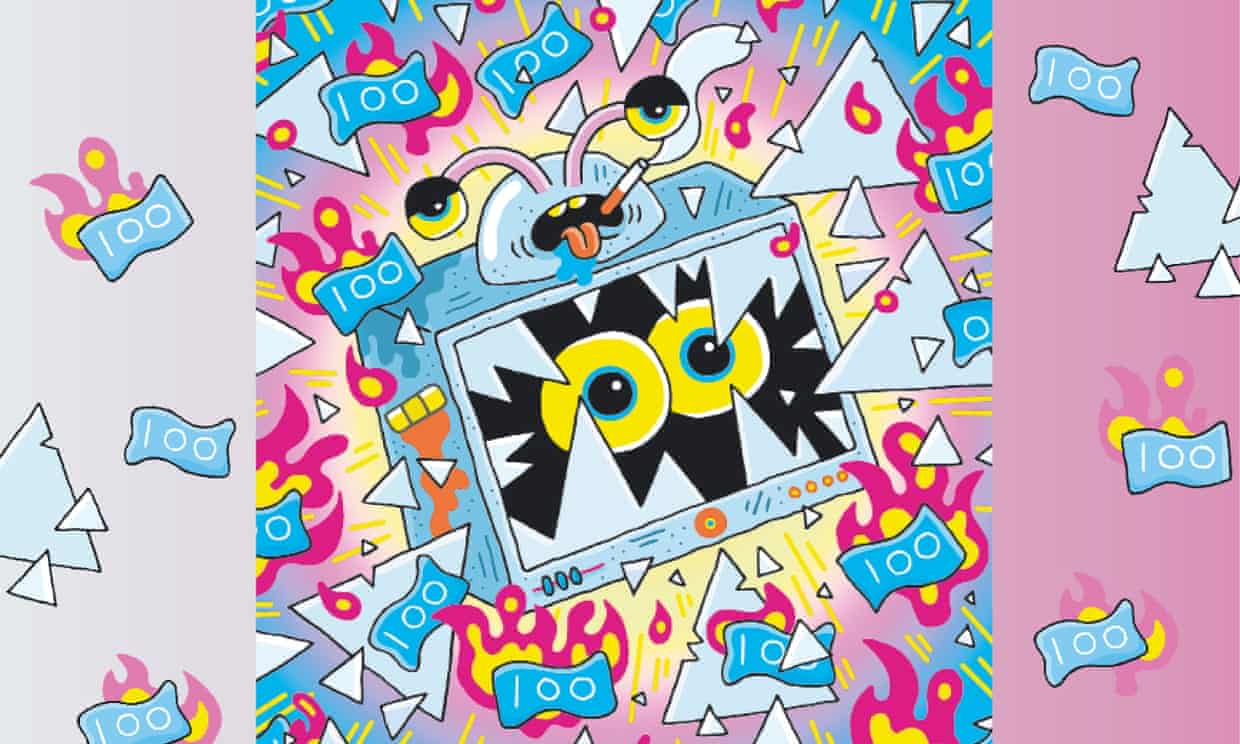 Is there 'simply too much television', as FX CEO John Landgraf said in 2015?
Have we found ourselves at the beginning of the end of the "Peak TV" era? Last year, such a question was unthinkable. In 2016 alone, Netflix spent an estimated $6bn on 123 original shows. But this past June, the streaming juggernaut suddenly and shockingly took a hatchet to some of its most high-profile titles. First to bite the dust was Baz Luhrmann's hip-hop fantasia The Get Down. Notorious for its exorbitant budget – a rumoured $12m per episode – rather than its stylistic bravado, The Get Down was put to rest after a (two-part) single season. The Wachowskis' epic Sense8, with its vast sprawling cast, multitude of locations, unbridled sexuality and challenging storylines, made it to a second season but, despite a small but voluble following, was unceremoniously taken off life support (two-hour finale not withstanding).
The very weekend the platform unveiled one of its most engaging shows, the 1980s-based female wrestling comedy, Glow, it slaughtered another sitcom, the aggressively unfunny, Charlize Theron-produced Girlboss after 13 episodes. Even Sophia Amoruso, the feisty businesswoman whose Nasty Gal line inspired Girlboss, shed few tears over the demise of the show. But The Get Down and Sense8 were big, ambitious efforts conceived by visionary directors. Does their sudden death mark a tipping point in the endless accumulation of streaming content?
"There is simply too much television," John Landgraf, CEO of FX Networks (Sons of Anarchy, American Horror Story, Atlanta, Louie, The Americans and Legion) told a TV critics conference back in 2015. The audience "is overwhelmed by the sheer volume of TV shows". …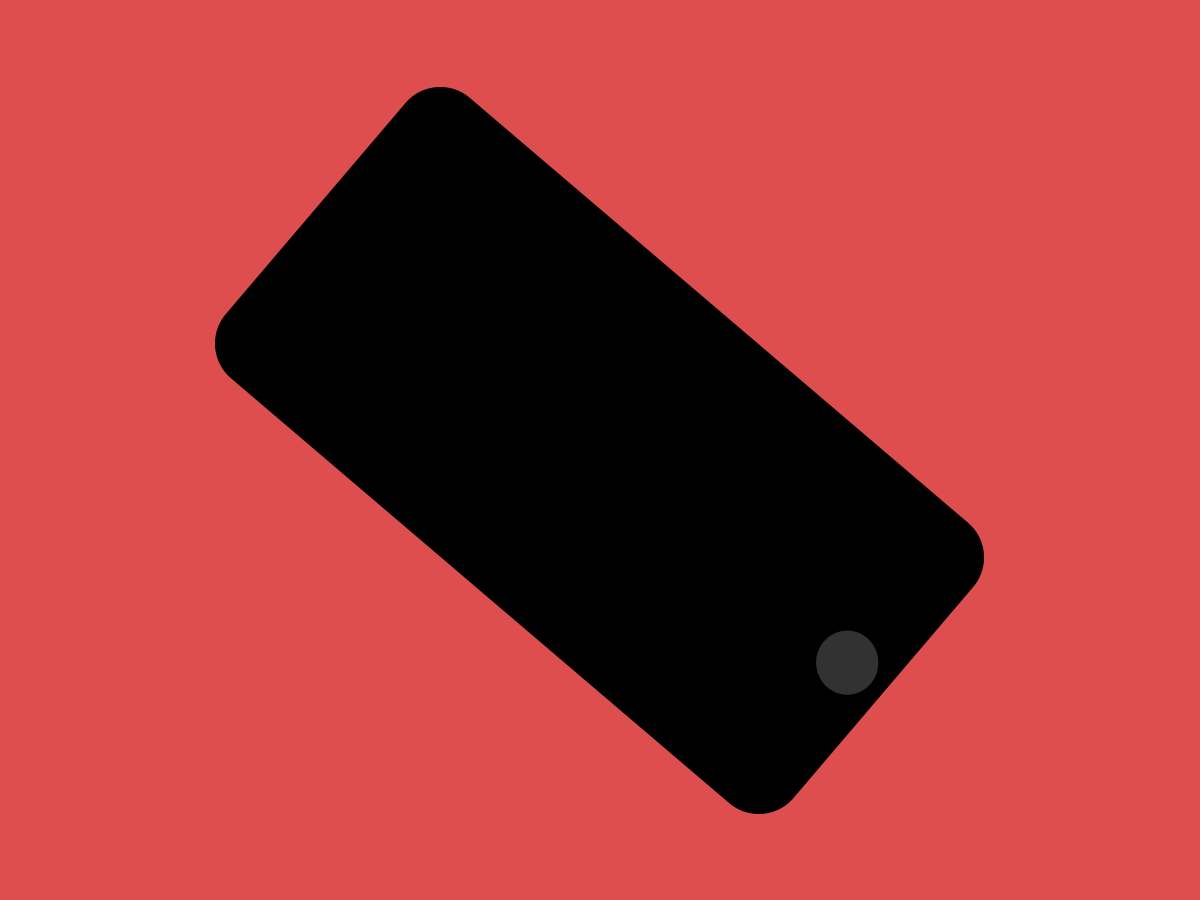 Push notifications are ruining my life. Yours too, I bet. Download more than a few apps and the notifications become a non-stop, cacophonous waterfall of nonsense. Here's just part of an afternoon on my phone:
"Hi David! We found new Crown jewels and Bottle caps Pins for you!"
"Everyone's talking about Bill Nye's new book, Everything All at Once. Read a free sample."
"Alex just posted for the first time in a while."
I get notifications when an acquaintance comments on a stranger's Facebook posts, when shows I don't care about come to Netflix, and every single day at 6 PM when the crossword puzzle becomes available. Recently, I got a buzz from my close personal friends at Yelp. "We found a hot new business for you," it said. I opened the notification, on the off chance that Yelp had finally found the hot new business I've been waiting for. It did not. So I closed Yelp, stared into space for a second, and then opened Instagram. Productivity over. …
Be Real

No smile, no problem.
Rumi, the 13th-century Sufi poet, famously compared emotions—"a joy, a depression, a meanness"—to "unexpected visitors." His advice was to let them in laughing, but that's not what we do. Instead, we pretend not to notice, or even hide. We want to bury resentment and anger, or trade loneliness in for the more fashionable gratitude.
In a cultural age that's decidedly pro-positivity, the pressure to suppress or camouflage negative feelings is real.
However, psychological studies have shown that acceptance of those negative emotions is the more reliable route to regaining and maintaining peace of mind. Whether practiced through the lens of ancient Eastern philosophies, or in increasingly popular forms of treatment like Acceptance and Commitment Therapy and Mindfulness-based Cognitive Therapy, acceptance of one's dark emotions is now backed by a body of evidence connecting the habit to better emotional resilience, and fewer symptoms of depression and anxiety. …
Ed. I'm still working crazy hours and days. So… More tomorrow? Possibly. Maybe. Not?