Shepard Fairey's iconic "Hope" poster remains one of the most enduring symbols of Barack Obama's historic first presidential campaign. Contrast the piece with the "Make America Great Again" hats and mean-spirited Pepe the Frog memes from the 2016 election, however, and it serves as a stark reminder of just how unhinged so much of our political discourse has become.
Fairey, previously one of the art world's most vocal activists, stayed relatively quiet during last year's election season. Now he's ready to voice his opposition to Donald Trump's vision for America.
Starting Nov. 11, Fairey will hold his largest ever L.A. solo exhibit at a warehouse downtown. The show, a collaboration with Detroit-based gallery Library Street Collective, addresses today's pressing social and political issues through a series of new paintings, collages, sculptures and installations in addition to various "DIY tools of empowerment," such as graffiti stencils and a running printing press.
Fairey says one of the exhibition's primary goals is to combat the creeping urge to retreat from the outside world and into our respective Instagram feeds.
"Apathy is a really big problem, and choosing sides via social media is not enough," Fairey says. "You actually need to vote and be rigorous about understanding the deeper dynamics of issues that matter to you. And if you're a compassionate person like I am, [issues that] matter to people who might be more vulnerable than you are." …
Americans need more services, not less.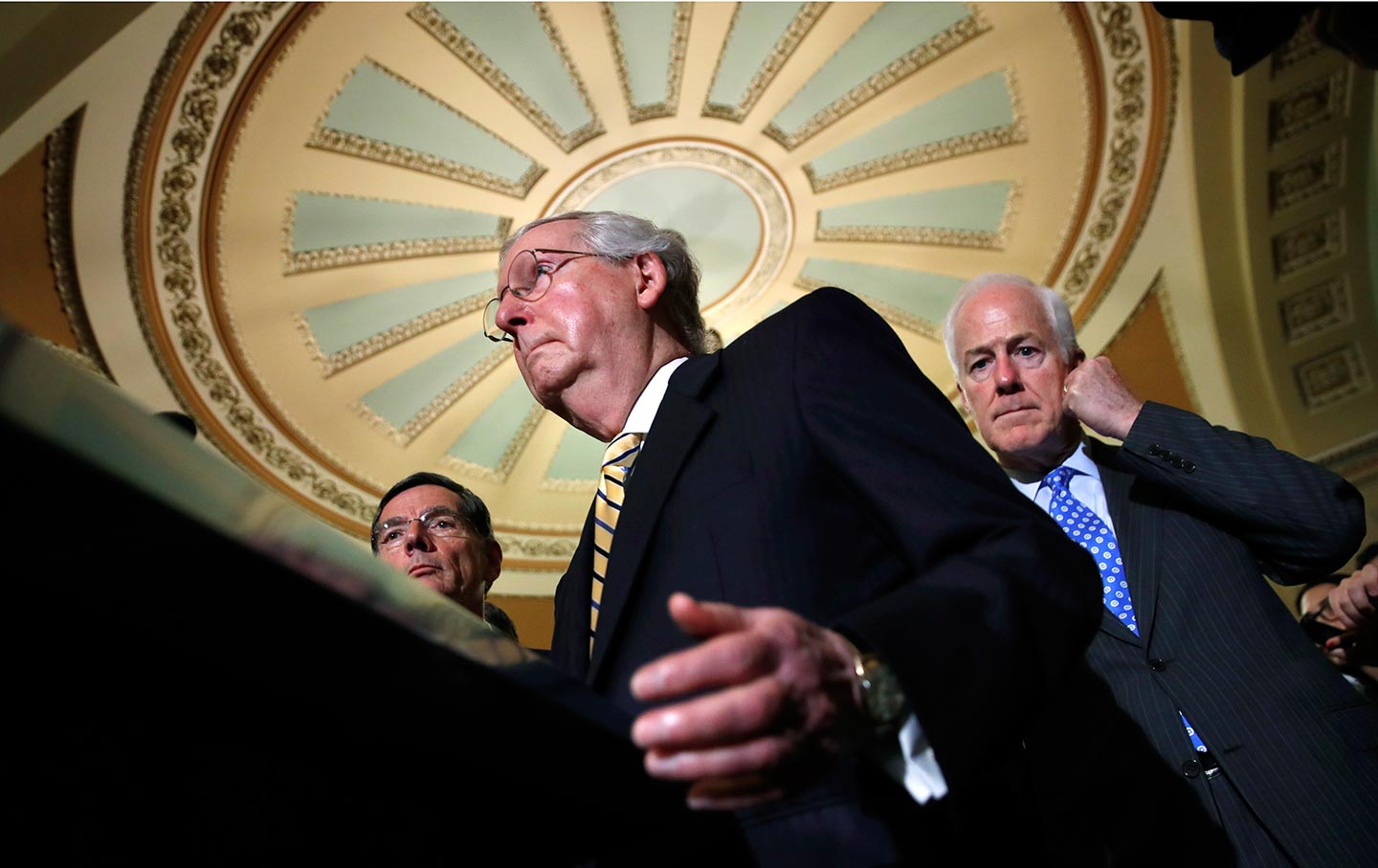 Senate majority leader Mitch McConnell with Senate majority whip John Cornyn, and Senator John Barrasso, talk to reporters, July 25, 2017.
The House Republican tax bill has been introduced, packaged beautifully with lies. Now House Republicans will push to pass, in one week, a 500-page bill written in secret that transforms the tax code. Powerful special interests will spend millions for and against. Legions of lobbyists will fill congressional offices. Experts will duel over the effects. Trump is already boasting about "a great Christmas present" of the biggest tax cuts ever.
Republicans hope that the fog of competing claims will cover their tracks. In the midst of the frenzy, remember one thing: this entire project is utterly wrong-headed. Few politicians dare say it, but the reality is Americans are not overtaxed. They are underserved by their government.
American corporations and American citizens are not overtaxed, compared with other industrial nations. The greatest impediment to corporate competitiveness isn't what corporations pay in taxes; it is an inefficient, outdated, and increasingly dangerous infrastructure. It is time wasted in traffic jams, slow trains, and overcrowded airports. Our broadband is slower and costs more than that of other leaders in the industrial world. Nine percent of all bridges are rated "structurally deficient" and 40 percent are over 50 years old. Our energy and water systems are aged and fragile. A bridge falls every other day in America. The American Society of Civil Engineers estimates that our increasingly decrepit infrastructure will cost about 2.5 million jobs and $7 trillion in sales by 2025. For businesses, the best use of public dollars isn't tax cuts for the rich and big corporations but investments in rebuilding America.
Similarly, America's workers are gouged far more by inadequate and wasteful public investment than by high taxes. We pay about two times as much per capita for health care—with worse results and leaving millions of people still not covered. The costs of educating kids—from pre-K to summer programs to soaring college tuitions and fees—rise far faster than stagnant wages. Crowded and pot-holed roads steal time and tax cars and tires. Flint is not alone in suffering from aging pipelines and poisonous water. For working people, the best use of public dollars is to invest in Medicare for All, tuition-free college, universal pre-K, and efficient roads and water systems. …
Files from offshore law firm show financial dealings of the Queen, big multinationals and members of Donald Trump's cabinet
The world's biggest businesses, heads of state and global figures in politics, entertainment and sport who have sheltered their wealth in secretive tax havens are being revealed this week in a major new investigation into Britain's offshore empires.
The details come from a leak of 13.4m files that expose the global environments in which tax abuses can thrive – and the complex and seemingly artificial ways the wealthiest corporations can legally protect their wealth.
The material, which has come from two offshore service providers and the company registries of 19 tax havens, was obtained by the German newspaper Süddeutsche Zeitung and shared by the International Consortium of Investigative Journalists with partners including the Guardian, the BBC and the New York Times.
The project has been called the Paradise Papers. It reveals:
Millions of pounds from the Queen's private estate has been invested in a Cayman Islands fund – and some of her money went to a retailer accused of exploiting poor families and vulnerable people.
Extensive offshore dealings by Donald Trump's cabinet members, advisers and donors, including substantial payments from a firm co-owned by Vladimir Putin's son-in-law to the shipping group of the US commerce secretary, Wilbur Ross.
How Twitter and Facebook received hundreds of millions of dollars in investments that can be traced back to Russian state financial institutions.
The tax-avoiding Cayman Islands trust managed by the Canadian prime minister Justin Trudeau's chief moneyman.
A previously unknown $450m offshore trust that has sheltered the wealth of Lord Ashcroft.
Aggressive tax avoidance by multinational corporations, including Nike and Apple.
How some of the biggest names in the film and TV industries protect their wealth with an array of offshore schemes.
The billions in tax refunds by the Isle of Man and Malta to the owners of private jets and luxury yachts.
The secret loan and alliance used by the London-listed multinational Glencore in its efforts to secure lucrative mining rights in the Democratic Republic of the Congo.
The complex offshore webs used by two billionaires to buy stakes in Arsenal and Everton football clubs.
The disclosures will put pressure on world leaders, including Trump and the British prime minister, Theresa May, who have both pledged to curb aggressive tax avoidance schemes. …
LEAK

Just a few of the big names in the documents.
Hundreds of journalists have begun publishing articles based on a massive document leak from companies that administer offshore accounts.
The files, dubbed the Paradise Papers, reveal a vast financial network—beyond the reach of most governments—maintained by the world's wealthiest people. They include commerce secretary Wilbur Ross, Queen Elizabeth of the UK, and a close advisor to Canadian prime minister Justin Trudeau. More big names are expected later this week.
Here is our guide to the major revelations thus far.
What are the Paradise Papers?
The 13.4 million documents come from Appleby, a law firm based in Bermuda that specializes in offshore accounts, and its spin-off company Estera. They were leaked to the German newspaper Sueddeutsche Zeitung, which shared the files with the International Consortium of Investigative Journalists (ICIJ) and news organizations around the world. The source of the Paradise Papers has not been revealed.
Appleby, the law firm at the center of the documents, bills itself as "one of the world's largest providers of offshore legal services." Offshore accounts aren't usually illegal unto themselves, but they can be used to hide money from governments that would levy taxes on them.
Sueddeutsche Zeitung and ICIJ won a Pulitzer prize this year for their work on the Panama Papers, another stash of offshore files. …
The president promised to bring trillions of dollars back to the US, but many around him are no strangers to the offshore world.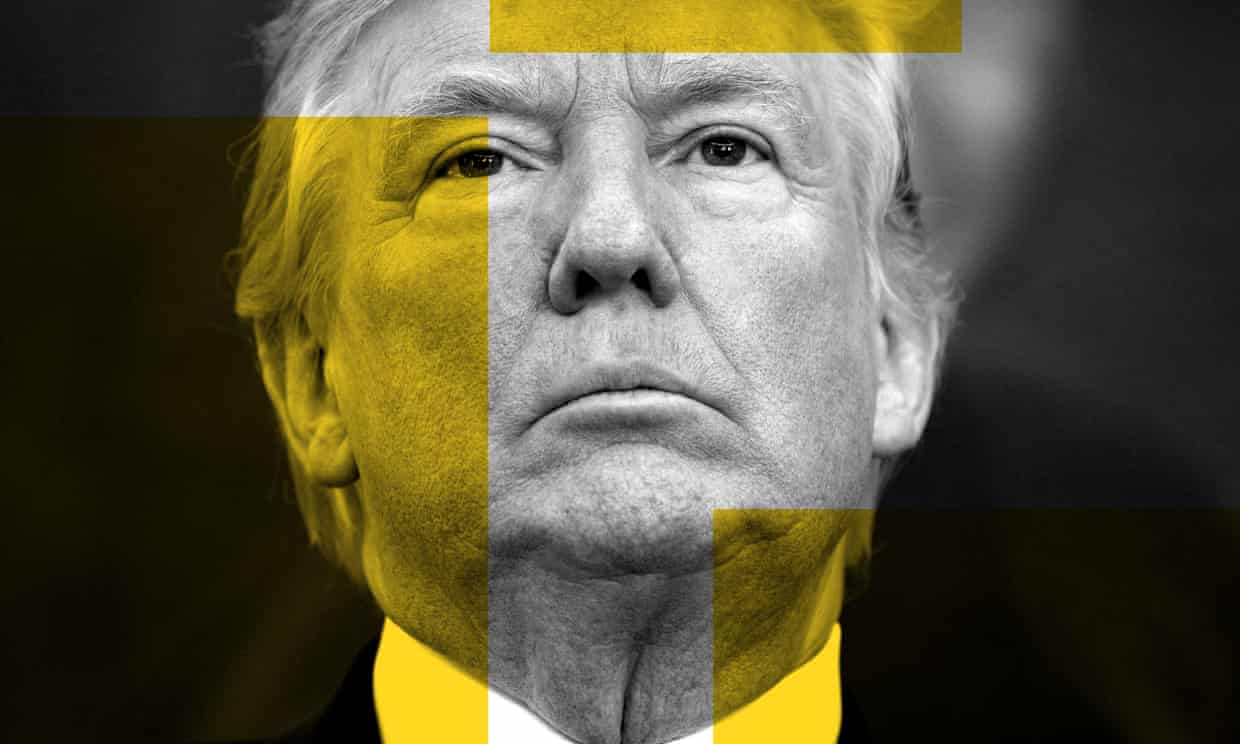 Donald Trump: 'Bring the money back. We're rebuilding America.
On the election trail in 2016, Donald Trump promised tax reforms to tempt major US companies back onshore and "bring back trillions of dollars from American businesses that is now parked overseas".
As the first anniversary of his election victory looms this week, Trump and fellow Republicans are trying to drive those tax reforms through Congress.
On 1 November, Trump reiterated his commitment.
"Finally, our plan will bring back trillions of dollars from offshore … that will come pouring back into our country that will be put to work and will be spent by our companies that could never get the money back for many years. Bring the money back. We're rebuilding America."
But Trump is surrounded by wealthy individuals who have legally either sheltered their own investments or presided over policies to keep company profits or clients' funds out of reach in tax havens. …
Tax Hole

Stealing from the poor.
Thanks to yet another massive data leak, the world has been gifted more secretive information about how the rich move their money around the world, avoiding taxes and hiding their association to dodgy financial deals. Featuring intel on everyone from the British queen to close aides of Donald Trump, the revelations made by the Paradise Papers are going to keep surfacing in the news for weeks to come. Journalists working for nearly 100 media partners are revealing their analyses of more than 13.4 million files on the world's wealthiest—but what does it mean for most ordinary citizens of the world?
Let's first look at what a previous, even larger leak revealed: the Panama Papers. In April 2016, hundreds of journalists working with the International Consortium of Investigative Journalists exposed the inner workings of a Panama-based law firm, Mossack Fonseca. Nine months after the first stories about the leaks were published, the consortium analyzed its impact:
4,700 news stories were produced by journalists working with the consortium
$110 million was recovered by the governments of Colombia, Mexico, Slovenia, and Uruguay
$135 billion was wiped off the value of nearly 400 companies linked to the leaks
150 investigations were ordered in more than 79 countries
6,520 people and companies were investigated
For the common citizen, the real-life effects of these developments are hard to pinpoint. In the long run, it may mean that governments are able to collect more taxes from the rich than they were able to before—because much of what these papers reveal are clever tricks to avoid taxes. But that's not the main reason why you should care about these leaks. …
Institutions with close links to Kremlin financed stakes through business associate of Trump's son-in-law, leaked files reveal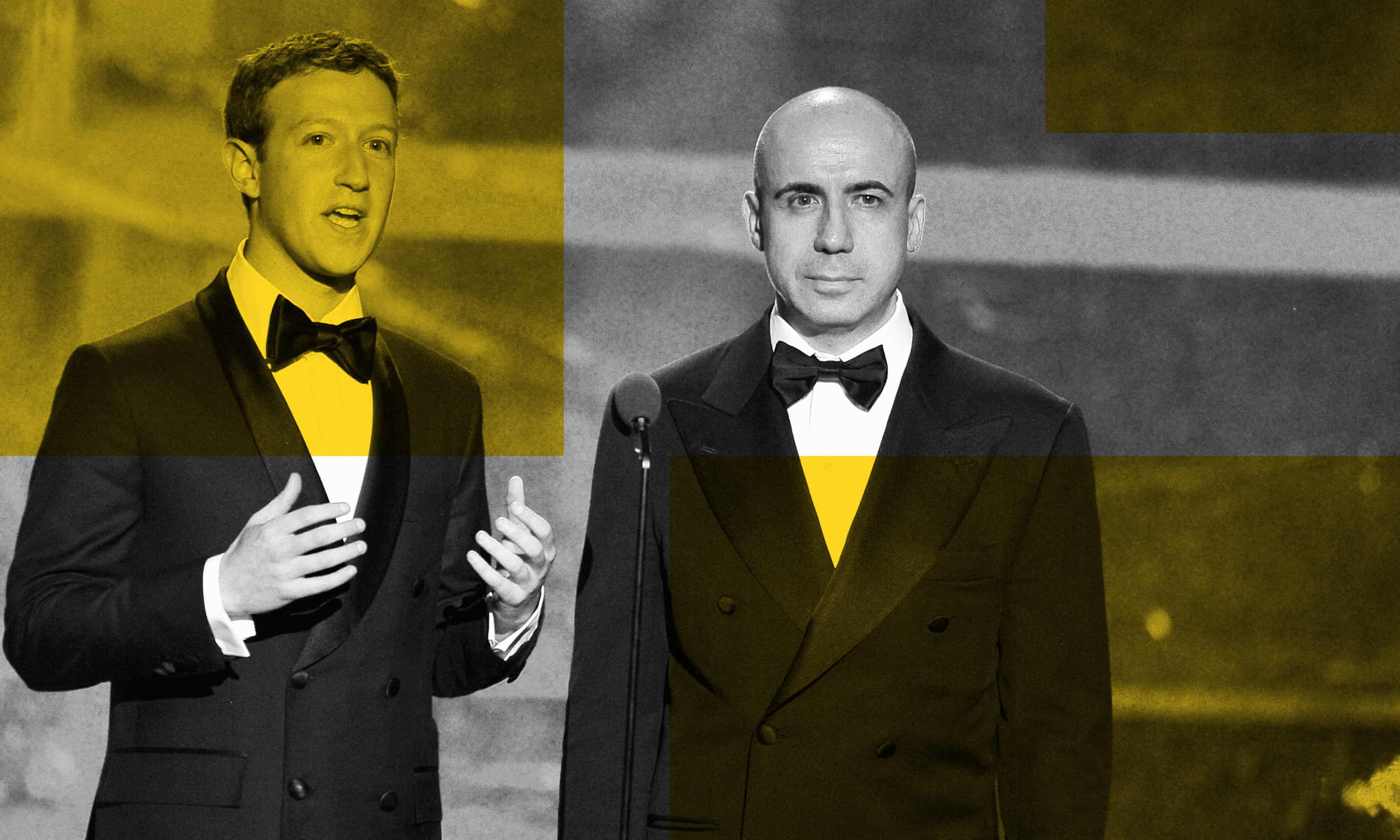 Two Russian state institutions with close ties to Vladimir Putin funded substantial investments in Twitter and Facebook through a business associate of Jared Kushner, leaked documents reveal.
The investments were made through a Russian technology magnate, Yuri Milner, who also holds a stake in a company co-owned by Kushner, Donald Trump's son-in-law and senior White House adviser.
The discovery is likely to stir concerns over Russian influence in US politics and the role played by social media in last year's presidential election. It may also raise new questions for the social media companies and for Kushner.
Alexander Vershbow, who was a US ambassador to Russia under George W Bush and to Nato under Bill Clinton, said the Russian state institutions were frequently used as "tools for Putin's pet political projects".
Vershbow said the findings were concerning in light of efforts by Moscow to disrupt US democracy and public debate. "There clearly was a wider plan, despite Putin's protestations to the contrary," he said.
The investments are detailed in the Paradise Papers, a trove of millions of leaked documents reviewed by the Guardian, the International Consortium of Investigative Journalists (ICIJ) and other partners, along with other previously unreported filings. …
The national survey offers more identity choices than ever—until those choices get scrubbed away. An Object Lesson.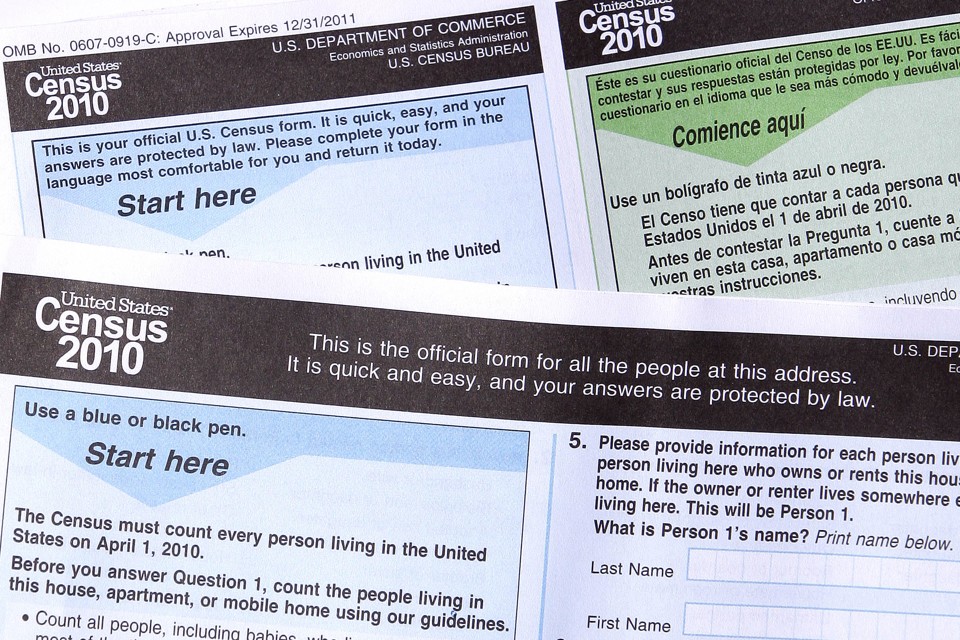 At a doctor's visit, on a college-admissions application, or even in a consumer-marketing survey, Americans are regularly asked to classify themselves by race. Some protest this request by "declining to answer," as forms often allow. After all, racial categories are social constructs. They don't connote biological or genetic difference.
As an African American, I have never had difficulty knowing which box I am meant to check. Whether I do so depends on my understanding of why the information is being collected. Similar questionnaires in the late 19th and early 20th centuries didn't afford such choice. At that time, before the current practice of self-identification, an enumerator or census taker would have visited my home and classified me as free or enslaved, and then determined whether I might be colored, mulatto, quadroon (one-quarter black), or octoroon (one-eighth).
While early racial data were gathered to feed an obsession with racial purity, and were even used to locate Japanese Americans for internment during World War II, over time the Census Bureau settled on bureaucracy to explain its work. And yet, a simple count of the population remains ideologically loaded. These data are not neutral or objective information about the population. Instead they reflect changing political priorities and techniques to grasp how the country's population is seen—and how resources are made available to them. …
THANKS to HBO and Last Week Tonight for making this program available on YouTube.

This week on HBO's "Last Week Tonight," host John Oliver lit into President Donald Trump's habit of playing "the Trump Card," i.e., to fall back on using his own incompetence as a defense for wrongdoing.
"The news surrounding Trump this week was dominated by the bombshell that dropped on Monday," Oliver said, referring to special counsel Robert Mueller's indictments of Paul Manafort and Rick Gates and the guilty plea of George Papadopoulos.
"Yes, it's finally happening. The first charges in the ongoing scandal that we've been calling 'Stupid Watergate,'" Oliver said.
He began by taking a look at the "truly impressive" charges against Manafort and Gates.
"The rap sheet against them is impressive," Oliver said, pointing to Manafort's extravagant spending on Oriental rugs and menswear.
"Over 2 million dollars on rugs and clothes?" he said. "I can't speak to the quality of his rugs but how the fuck is this guy spending that much on clothing?" …
I was an only child to a single parent who worked late. I've been working from home for nearly ten years. Combined, that's the kind of alone time that can make neighbors rehearse their "He was a quiet fella, always kept to himself" news report answers in preparation for my inevitable crime spree. I'm by no means a loner or another descriptor that makes me sound like I ride a Harley from town to town righting wrongs with my kicks of justice. I just know how to be fine by myself for long stretches without going completely bonkers.
The word "completely" is key there. I've spent enough time alone to have accidentally developed embarrassing habits born from living with nary a soul around to tell me to knock that shit off because it's scaring them. And if you ever find yourself having to live alone for long stretches of time, you too will find yourself doing some truly weird shit. For example …
5. You Develop Strange Reflexes
Spend enough time alone, and you start developing a whole new set of reflexes in response to your isolation. With no one around, you're living in a world that gives the illusion of being consequence-free. The freedom is at first an incredible weight lifted, which opens the doors to so many possibilities. You can do nothing for hours! You can be high and do nothing for hours! Those first two things, plus naked! That's all fine, but it all soon becomes a corrupting influence which devolves a person into a rude pig-person who does weird stuff with the ease and grace of second nature.
I think the most common form of this is trying to amplify or modify farts and burps, at first to amuse yourself. But it soon becomes just the way you live your life, constantly ripping the loudest, angriest farts you can muster. Bitter farts that are clearly compensating for something. Burps that can crack a window pane and make neighbors come around to find out if you're OK, since they thought they heard a large bookshelf filled with encyclopedias collapse to the floor.
When you're doing it in an empty house, it's fine. Weird, but fine. But over time, it starts to develop into habit — reflexes so ingrained that you will confuse them for normal. And trust me, after enough time, those burps and farts will be busted out when other people around, which only magnifies their inappropriateness.
But those weird reflexes manifest in other weird ways. For instance, in an effort to save time, no matter where I was in my apartment, as soon as I acknowledged that I needed to pee, my dick came out. If I realized I needed to pee while I was in the kitchen eating ham in front of an open refrigerator, instinct would whip my penis out like I was flashing the orange juice. Was it efficient? Yes, absolutely. It shaved precious seconds off of my pee time. But that's not the point.
It's the kind of thing you get used to when you've got no one around to remind you that you must abide by the tough but fair semantics of bathroom law. Yes, it's all just rooms, but dignified humans wait until they crossed the threshold of the bathroom door before exposing themselves. Only creeps do it while holding ham in the kitchen. I did it so often alone that on a couple of occasions, I had to stop myself as I was starting to unzip 20 feet away from the bathroom while I had guests over. One of those times was as I stood up from the table during Thanksgiving dinner with my family. I was a few zipper teeth away from flashing my mom and my delicious turkey. Thanks, lonely reflexes! …
Ed. Sadly, guilty as charged. That said, I don't pull out Mr. Happy whenever I feel the urge to pee. I do wander around in my underpants all the time, though.
THANKS to HBO and Last Week Tonight for making this program available on YouTube.

Cities around the United States are all searching desperately for ways to incentivize businesses to come to their states so that jobs can be created for their citizens. One tactic they deploy, however, amounts to state-sanctioned bribery — commonly known as "economic incentives," according to HBO's John Oliver. And the best example of this 'bribery,' the comedian noted, is Kentucky's Ark Encounter.
John Oliver's Sunday night focus was on how the giant ark and it's creationist propaganda was funded by steep tax incentives. The city was desperate for the jobs the "museum" would provide, yet empty storefronts still dominate the city's downtown. Additionally, the Ark Encounter announced that they would not hire LGBT people, workers who refused to sign a chastity pledge or anyone who wasn't a Christian.
"Aside from the homophobia, chastity is a pretty weird rule to put in place for a museum that's pretty much a gigantic replica of a floating f*ck zoo," Oliver said. "They weren't brought in two-by-two so that everyone would have a swim buddy. They were brought to f*ck."
While the project was supposed to promote jobs, bring tourism and help the city rise from floodwaters of a recession, the benefits of having the Ark Encounter has yet to materialize in Williamstown, Kentucky. In fact, they're teetering on bankruptcy. Like something out of the Book of Job, the religious flocking to the city on pilgrimages hasn't come. …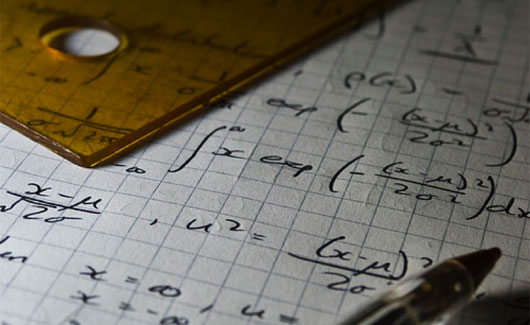 The perception abounds around the world that science, technology, engineering and mathematics, or STEM subjects, matter more economically and academically than the humanities and social sciences.
China's plan to turn 42 designated universities into "world class" science and technology powerhouses is the latest and starkest example.
Political and educational leaders everywhere hail the university's role in driving economic growth and continue to introduce policies designed to achieve this goal. Students are responding to these signals by enrolling in increasingly large numbers in the STEM fields at the expense of the arts and social sciences. This is a worrisome trend and merits critical reflection.
Universities are no longer quaint preparation grounds for social and professional elites. They are multifaceted, frequently massive corporate entities that foster new knowledge, encourage cultural vitality and help prepare graduates in a vast range of fields to enrich the quality of their lives.
At their best, universities are bastions of exuberant debate, unparalleled tolerance and personal discovery. Of course, they are not always at their best, and narrow-mindedness in behaviour and programming can compromise their ideals and erode their distinctive scholarly qualities. …
Time Is Money

Farmers always hated daylight saving time. The barbecue industry, however, loved it.
At some point in elementary school, many American children learn that Daylight Saving Time was originally intended to give farmers an extra hour of light to work the fields.
That is, in fact, a lie.
Farmers actually hated the practice, because it cut an hour of daylight in the morning, leaving them with an hour less to get goods to market, according to Michael Downing, author of the book Spring Forward: The Annual Madness of Daylight Saving Time. In reality, the extra hour of evening daylight was good for one thing: selling products.
"[W]hen we have an hour of sunlight after work, Americans tend to go shopping," Downing told NPR in 2007. "The first and most persistent lobby for daylight saving in this country was the Chamber of Commerce, because they understood that if their department stores were lit up, people would be tempted by them."
Specifically we have the candy lobby, the barbecue lobby, and the golf ball lobby to thank for modern American Daylight Saving Time. But we'll get to that in a second. …
XXONOMICS

the old way.
"Elle" is a 63-year-old sex worker. She's been at it for decades, and what makes her extraordinary isn't just her longevity in the business, but her ability to adapt to a changing market. Sex work is as old as civilization, but in the past 20 years the market for illegal sex services has undergone a radical transformation thanks to the internet, upending how it is sold and priced. There are now more women selling sex, more overall encounters, and—unlike in many other industries disrupted by the web—higher wages for workers.
Gregory DeAngelo, an economist at the University of West Virginia, scraped 17 years' worth of data from The Erotic Review, a website that is like the Yelp for illegal sex services. The dataset features about 1.1 million reviews, which contain extremely detailed descriptions of encounters, time spent, features of the sex worker, and price. According to data on the site, average inflation-adjusted hourly rates increased 38% between 2000 and 2015. Elle's reviews have appeared since 2000 and her prices—now around $270 per hour—almost exactly track the national average each year.
"So you're saying I am average," Elle says wryly upon hearing this news.
In many ways, Elle's path is typical of long-term sex workers. Her career started in the mid-1990s at a San Francisco-based escort agency. They found her clients and she paid them about 20% of her earnings. …

In this handout photo released by the police of Karlsruhe, a Zucchini is pictured in a garden in Bretten, Germany, Friday, Nov. 3, 2017. A worried resident alerted to police to what he thought was a World War II bomb in his garden. Officers found a particularly large zucchini.
A worried resident in Germany alerted police to what he thought was a World War II bomb in his garden. Officers rushed over — and found a particularly large zucchini.
Police were summoned to the scene in Bretten, near the southwestern city of Karlsruhe, on Thursday morning by an 81-year-old man.
They said in a statement Friday that officers determined "the object, which really did look very like a bomb" was actually a 40-centimeter (nearly 16-inch) zucchini.
The offending vegetable, which was very dark in color, weighed about five kilograms (11 pounds). Police believe someone threw it over a hedge into the garden. …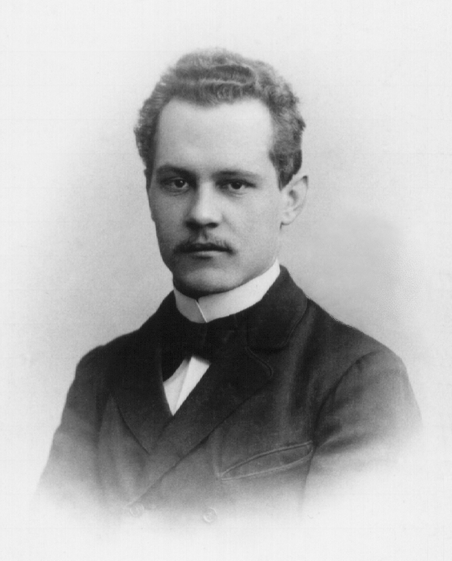 Personally nominated for the Nobel Prize a record 84 times, Arnold Johannes Wilhelm Sommerfeld was one of the most influential physicists of all time, both because of his own accomplishments in the field and the many dozens of his students who turned into superstars in the world of science (including having four doctoral students go on to win the Nobel Prize, along with three of his other postgraduate students also taking home the award- the most eventual Nobel laureates all taught by one person).
Born on December 5, 1868 in Königsberg, East Prussia, Sommerfeld began his career as a student of mathematics and the physical sciences at Albertina (aka University of Königsberg) in his hometown, where he received a Ph.D. on October 24, 1891.
After a year of compulsive military service ended in 1893, unlike so many academics of his era, Sommerfeld continued to serve as a volunteer for the next eight years on the side. Physically impressive, with a Prussian bearing and wearing a fencing scar on his magnificently mustachioed face, while in the service, Sommerfeld was famously described as managing "to give the impression of a colonel of the hussars," rather than a book-worm academic.
As for that scar, in his first year of study, the near "compulsory drinking bouts and fencing duels" not only resulted in said scar, but also hindered his studies significantly, which he later came to regret as wasted time. …
Video Goodnesses
and not-so-goodnesses
Where were you when Donald Trump's Twitter feed went down?
THANKS to Comedy Central and The Daily Show with Trevor Noah for making this program available on YouTube.
Robert Mueller's first round of indictments came in this week, and we're learning so much about George Papadopoulos, how old he is, and (gasp) his emails! Donald Trump and the White House remind us that the President really has a great memory, and that Hillary Clinton is a person too.
Feeling bloated and need to detox? Well, drinking salad in liquid form will absolutely not help you at all, but boy will you feel Hashtag-virtuous when you share pictures of yourself with our beautiful juice cleanse bottles all across social media. Enjoy the rejuvenating experience of borderline starvation!
In 2008, The Atlantic sat down with the filmmaker David Lynch as he mused about inspiration and how to capture the flow of creativity. Now, we've animated his words of advice. "A lot of artists think that suffering is necessary," he says. "But in reality, any kind of suffering cramps the flow of creativity."
At least Justin is still polling well somewhere…
Liberals rejoice as Manafort indictment leaves only 87 steps left in Trump impeachment process.
Inspired by #metoo movement, local man promises to say cunt less often.
THANKS to Comedy Network and The Beaverton for making this program available on YouTube.
Max and his new tools.
FINALLY . . .

Colorado has seen a lot of change over the past five years, with a growing economy, a growing population, and a growing disdain for development. But nothing seems to stir the pot like cannabis. Since Colorado voters approved legalizing recreational use of the plant in November 2012, both the state and the marijuana industry have grappled with endless issues. Stories about jamokes not being able to handle their shit after eating edibles, the sad reality that there's virtually no place for people to consume outside of their homes, the lack of true banking for the industry, banned pesticides showing up in commercial cultivations, and where tax money from pot sales should go have been a steady presence not just on westword.com, but in media outlets around the world.
In honor of Amendment 64's fifth anniversary, here are some our favorite, most viewed and most interesting stories about pot posted on westword.com over the past five years, grouped by category.

Looks can be deceiving. Example: edibles
Edibles
Edibles – or, more important, the people eating them – have been quite a headache for regulators and business owners. Reports of accidental ingestion by children and pets, deaths linked to edibles, and accidental overconsumption dominated headlines during the first few years, though many of those fires have since been put out, or at least contained. Much more regulated than in the early days, the edibles sector has moved on to smaller doses and new production techniques. A recap of some of our stories:
Marijuana: How Will Testing of Cannabis Products and Edibles Work?
Warrant: Richard Kirk May Have Been on Pain Meds, Pot Edible When He Killed His Wife
Marijuana Edibles Study: More Toddlers Are Accidentally Eating Them, Getting Sick
New York Times' Maureen Dowd Wants Pot Edibles Stamped With Stoned Skull and Bones?
Marijuana Edible Contributed to Levy Thamba's Fatal Fall, Coroner Says
THC Limits For Pot Edibles Pushed by Leaders of State's Product-Potency Working Group
Photos: Twenty Marijuana Edibles That Risk Copyright Lawsuits
Pot Edibles Lawsuit Filed as More People Say They Were Sickened at Denver County Fair
Luke Goodman Killed Himself in Keystone Because of Pot Edibles, Family Says
Number of Denver Trick-or-Treaters Dosed With Pot Edibles: Zero — Again
Marijuana Edibles Come Under New Colorado Regulations on October 1
Three Things You Should Know About Microdosing With Edibles
MED: No More Edibles Shaped Like Animals, Fruit or Humans
…
Ed. Disclaimer: I presently consume marijuana (THC) and hemp (CBD) edibles for inflammation. This topic is barely uninteresting to me.
Reminds me… I've never defined barely uninteresting. To me, barely uninteresting is generally somewhat interesting. I'm sharing what I'm reading.
Ed. More tomorrow? Probably. Possibly. Maybe. Not?