The day after former Colorado resident Devin Kelley murdered 26 people at a church in Sutherland Springs, Texas, on November 5, filmmaker Michael Moore tweeted that the tragedy has pushed the April 20, 1999, massacre at Columbine High School, the subject of his 2002 Oscar-winning documentary Bowling for Columbine, from the list of America's ten worst mass shootings.
This fact underscores the shocking escalation in the lethality of mass shooting incidents in the U.S.
Moore's full tweet reads: "As of yesterday, Columbine is no longer one of the 10 worst mass shootings in US history. 3 of the top 5 are all in the last year & a half."
This assertion jibes with the figures assembled for a MarketWatch.com post updating the mass shootings roster. Here's the current top ten as noted by the site…
Donald Trump is right. Gun violence is a mental health problem at the highest level, and our leaders need urgent treatment.
Another year, another church. Another month, another mass killing. Another day, another political shrug about gun massacres across the United States.
There is still some shock left in this uniquely American series of mass killings. And with that shock, maybe a small glimmer of hope that the silent majority of Americans might demand something more than prayers from their lawmakers.
Prayers, sadly, did not save 26 churchgoers in Sutherland Springs, Texas. Just as they didn't save nine lives at the Bible study group in Charleston, South Carolina, two years ago.
There's still some shock left from the faces of the Texas death toll, which included a pregnant woman, a five-year-old child, and the pastor's teenage daughter. But there was also shock at the toll inside Charleston's Emanuel AME church, which included the pastor himself. And we have yet to process the shock of the carnage in Las Vegas, that left 58 country music fans dead just last month.
There's also some shock left from the pathetic excuses for inaction that tumble out at times like this. This isn't just a failure of leadership at the very top: members of Congress and statehouses on both sides of the aisle and across the country have proved themselves to be delusional cowards. Either they act like nothing can be done to stop gun violence, or they pretend guns make America safer. …
US senator warned that leak of documents exposing offshore tax havens show 'rapid movement' toward a group of billionaires controlling the global economy.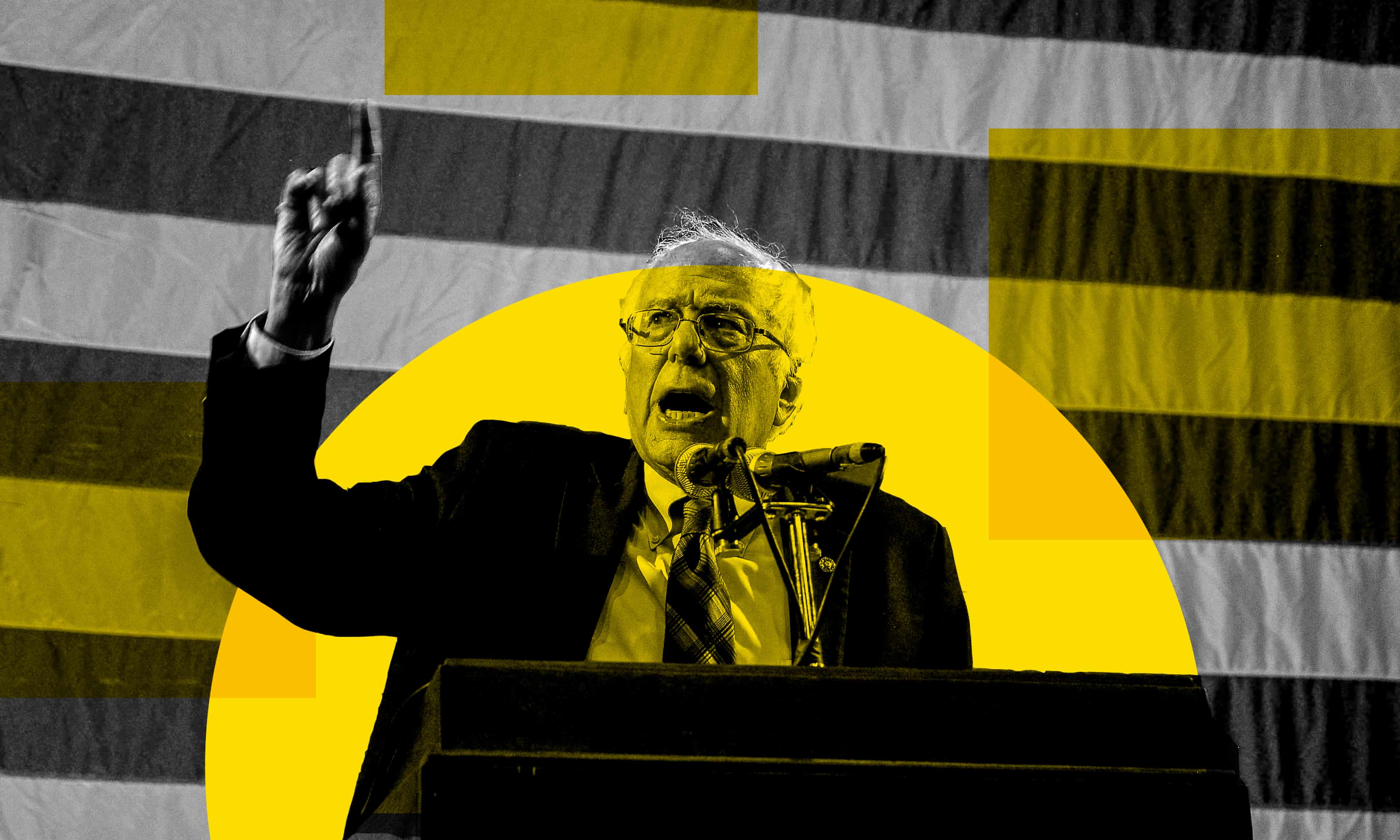 Bernie Sanders has warned that the world is rapidly becoming an "international oligarchy" controlled by a tiny number of billionaires, highlighted by the revelations in the Paradise Papers.
In a statement to the Guardian in the wake of the massive leak of documents exposing the secrets of offshore investors, Sanders said that the enrichment of wealthy individuals and companies in tax havens was "the major issue of our time".
He said the Paradise Papers opened the door on a "major problem not just for the US but for governments throughout the world".
"The major issue of our time is the rapid movement toward international oligarchy in which a handful of billionaires own and control a significant part of the global economy. The Paradise Papers shows how these billionaires and multinational corporations get richer by hiding their wealth and profits and avoid paying their fair share of taxes," the US senator from Vermont said.
Sanders, who came in a close second to Hillary Clinton in the race for the Democratic presidential nomination last year, pointed the finger of blame for the flourishing of offshore holdings on both Congress and the Trump administration. He told the Guardian that Republicans in Congress were responsible for providing "even more tax breaks to profitable corporations like Apple and Nike". …
Robert Mercer, the billionaire hedge-funder who has been catapulted into the spotlight as the money behind Breitbart and other right-wing organizations that roiled the 2016 election, features prominently in the newly leaked Paradise Papers.
According to the Guardian, public filings show the Mercer family "built a $60m war chest for conservative causes inside their family foundation by using an offshore investment vehicle to avoid US tax."
submit to reddit
Robert Mercer, the billionaire hedge-funder who has been catapulted into the spotlight as the money behind Breitbart and other right-wing organizations that roiled the 2016 election, features prominently in the newly leaked Paradise Papers.
According to the Guardian, public filings show the Mercer family "built a $60m war chest for conservative causes inside their family foundation by using an offshore investment vehicle to avoid US tax."
The vehicle was based in Bermuda, a famed tax haven in the Atlantic, and involved eight companies all directed by Mercer, which "appear to have been used to legally avoid a little-known US tax of up to 39% on tens of millions of dollars in investment profits amassed by the Mercer family's foundation."
That foundation used its vast war chest to fund a number of Steve Bannon's media projects — from Breitbart to his books attacking Hillary Clinton — as well as President Donald Trump's 2016 campaign. …
It's No Joke

Nothing—truly nothing—to see here.
Donald Trump's trip to Japan has been predictably dotted with supposed faux pas: He scolded Japanese automakers by asking them to make cars for the US market in America—but they already do. He fed koi by dumping a whole box food in the pond, while his host Shinzo Abe looked on a bit startled, patiently waiting to drop the food in the water bit by the spoonful.
#GlobalNews: "Twitter reacts as Trump dumps fish food into koi pond – but Abe did it… https://t.co/xHJJMK9kvc #Dar #Tanzania @JCNsengiyumva pic.twitter.com/iIiHr8tLuI

— Inside Hi-Tech DAR (@WeeklyDar) November 6, 2017
As much of the social-media world had it, Trump lived up to the image of the grotesque, laughable US president we've grown accustomed to in the past eight-plus months. Both incidents went viral as gaffes.
Except the reality was different. His comment on the auto industry as well as the visuals of his koi-feeding approach were taken out of context. And that's no joke.
The whole story matters
Trump did tell Japanese manufacturers to "try building your cars in the United States instead of shipping them over. Is that possible to ask? That's not rude. Is that rude? I don't think so." However, he said that in the context of a speech that clearly acknowledged the fact that car carmakers such as Mazda and Toyota have been investing in US manufacturing.
Stop taking that Trump quote about Japanese cars out of context. He clearly knows they're built here.https://t.co/51VMAJV4PV pic.twitter.com/55fIlQLFrV

— Aaron Blake (@AaronBlake) November 6, 2017
…
Former foreign policy adviser to President Donald Trump's campaign said he 'briefly said hello to' Russia's deputy prime minister during visit.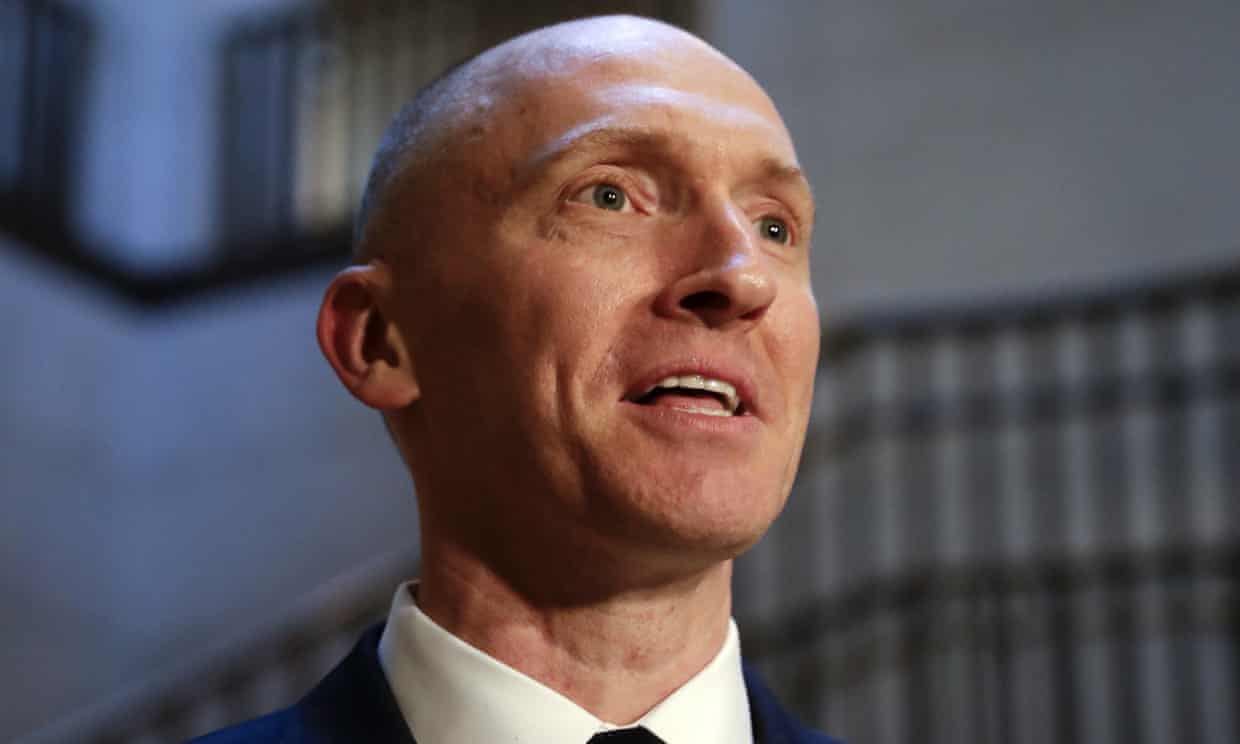 Carter Page, a foreign policy adviser to Donald Trump's 2016 presidential campaign, speaks with reporters following a day of questions from the House Intelligence Committee.
A former foreign policy adviser to President Donald Trump's campaign has acknowledged in testimony to Congress that he had contact with a high-level Russian official while on a trip to Russia last year, according to a transcript released on Monday.
Carter Page, an unpaid adviser who left the campaign before Trump was elected, told the House intelligence committee last week that he "briefly said hello to" Russian deputy prime minister Arkady Dvorkovich when he travelled to Russia for a speech. Under repeated questions about the contact – which he had at times denied in the past – Page said that he had spoken to Dvorkovich after his July 2016 speech at Moscow's New Economic School.
"It was a very brief interaction. It was some nice pleasantries. I cannot recall the precise words I said, but it was sort of best wishes, and, you know, that's about it," Page said in response to several questions about the contact.
Democrats on the panel were skeptical of his explanation. California Rep. Adam Schiff, the top Democrat on the panel, produced a campaign email during the questioning in which Page had written that Dvorkovich had told him "in a private conversation" that he had expressed support for Trump and the desire to work together. Page responded that the conversation had been less than 10 seconds long.
The testimony was part of the committee's probe into Russian interference in the 2016 election and whether it is linked to Trump's campaign. Page's trip raised questions just as the FBI began its counterintelligence investigation into the Russian meddling in the summer of 2016, and he has offered contradictory accounts over the past year about whom he met there – at one point telling The Associated Press that he hadn't met with Dvorkovich. But his testimony on Thursday was under oath. …
No Trump Cards

Here's how it's gonna be.
Imagine an agreement whereby, should a war break out, operational control of your country's military would be assumed by another nation.
That's the deal that South Korea has with the United States in the event of a conflict with North Korea. The arrangement, which traces back to the Korean War in the early 1950s, was dubbed the "most remarkable concession of sovereignty in the entire world" by the late general Richard Stilwell, who commanded US forces in South Korea.
Today, US forces have Donald Trump as their commander-in-chief. The politically inexperienced president has hurled bombastic threats at the regime of Kim Jong-un—known for its own over-the-top warnings—and sees being unpredictable as a virtue. On Nov. 7 and 8, South Korea will host Trump, who is on a larger tour of Asia.
Trump's visit will be a chance for Seoul to make its voice heard in a North Korea crisis in which it often seems to be overlooked. But it will also serve as a reminder of how little, for a sovereign nation, South Korea controls its own fate.
North Korea, with its increasingly sophisticated missiles and nuclear bombs, is a growing concern for the region and the world—but South Korea has the most reason to worry about the belligerent nation. The capital Seoul is well within range of North Korea's artillery. In one Pentagon war scenario, the country would suffer 20,000 deaths a day at the beginning of a conventional war. That's assuming North Korea didn't use its nuclear or chemical weapons. …
Crime does not pay. Crime history, however, can make you filthy stinking rich. Sure, buying and selling John Wilkes Booth's mustache clippings over and over again can work well, but there are much more creative ways people have turned our fascination with killing into veritable cash cows. Just ask any serial killer — there's more than one way to skin a cat.
5. The Town Where Osama Bin Laden Was Killed Is Being Turned Into An Amusement Park
---
What do you do with the site where a great evil has been vanquished? Do you erect a shrine in honor of its victims? A museum to spread awareness? Do you build a statue only to pull it down again? Abbottabad, the town where Osama bin Laden met his demise in 2011, decided on a different approach: They're building the wildest, wettest, most kickass amusement park in the world!
After 9/11, most of us were convinced that bin Laden was permanently hiding out in caves, fighting off rickets, loneliness, and the growing urge to sit on a stalagmite with no pants on. But for the last years of his life, he was in fact chilling in a walled villa in the Khyber Pakhtunkhwa province. So when he got SEALed to death, the revelation really did a number on Pakistan's international cred, especially since the most wanted man on the planet was living embarrassingly close to both Pakistan's capital and an "elite military academy." (Although who knows how elite it was if they couldn't figure out ol' Pappy Sam from two towns over had his face on more playing cards than the jack of spades.)
For the next few years, being known for harboring an architect of evil wasn't doing Abbottabad's ailing tourist industry any favors. The town was once one of the premier holiday destinations in the region, which is known for its pleasant climate and beauty, but it had been in steady decline for years. The last TripAdvisor review only read: Loved my stay at first, great outdoor climbing, but when I ordered room service, six armed men barged in and repeatedly shot me in the head. Two stars.
But that is all about to change. In order to wipe the slate clean, the provincial government has decided to give Abbottabad a makeover. With the help of some generous sponsors / land developer sharks, Khyber Pakhtunkhwa is building an amusement park and resort. And not just any amusement park and resort. Planned to be built over the next five years, the $30 million project will feature restaurants, ski ramps, a boating lake, a zoo, several water sports, rock climbing, and a mini golf course, all of which will offer guests a stay they'll never forget. It'll truly be the 9/11 of holidays. …
This summer, Gary Younge took a trip from Maine to Mississippi to find out what has brought the US to this point. From the forgotten poor to desperate addicts, their whiteness is all some of them have left – and that makes fertile ground for the far right.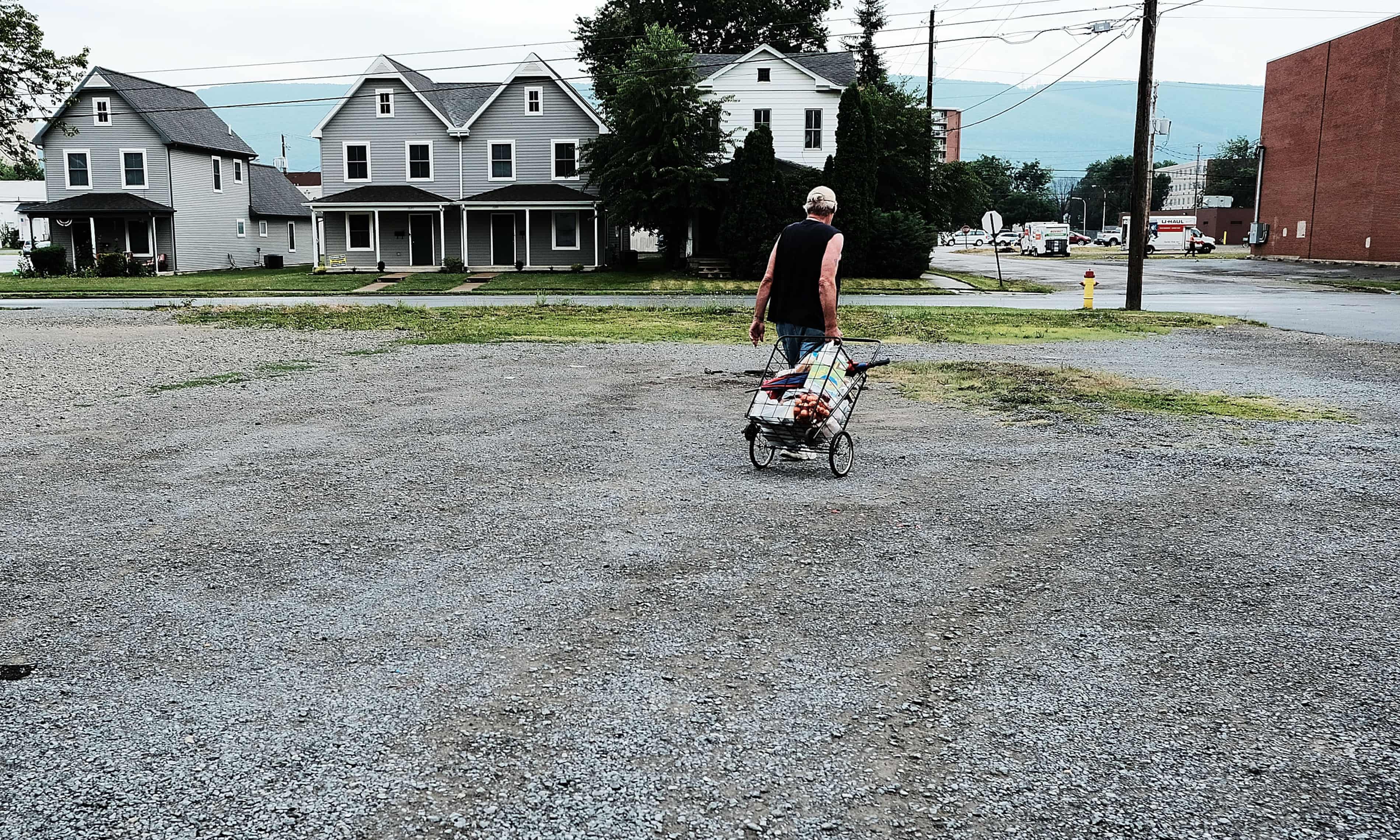 Jeff Baxter's enduring memory, from childhood, is the glow. Coming down over the hill overlooking the coke plant in Johnstown, Pennsylvania, the molten iron would make itself known – both as a vision and an aspiration. "It's like the sun landed there," says Baxter, a burly, bearded retiree, who achieved his boyhood dream of becoming a steelworker.
Today, the plant, like the one Baxter worked in for 30 years, stands derelict – a shell that represents a hollowing out not just of the local economy but of culture and hope – as though someone extinguished Baxter's sun and left the place in darkness. Buildings in the centre of town that were once testament to the industrial wealth produced here stand abandoned. More than 40% of the population now live below the poverty line; 9.1% are unemployed.
Cambria County, where Johnstown sits, was once a swing county. Al Gore won it in 2000; George W Bush took it in 2004; it went to Barack Obama in 2008 and Mitt Romney in 2012 – each time by fairly narrow margins. Last year, Donald Trump won it in a landslide.
Baxter, who once backed Obama, voted for Trump, the first time he had ever voted Republican. "I liked [Obama's] message of hope, but he didn't bring any jobs in … Trump said he was going to make America great. And I figured: 'That's what we need. We need somebody like that to change it.'"
Over at the century-old Coney Island Lunch, this once-bustling institution famous for its chilli dogs and sundowners is virtually empty. "A lot of people have left town," explains Peggy, who has been serving at the diner for nine years. "There are no jobs. If you're going to have a life or a steady income, you know, you need to get out of here, because there's nothing here. I expect a lot of towns go this way. You know, when the steel mills died and the coal died. It's sad, it's very sad." …
When people don't get enough sleep, certain brain cells literally slow down.
A study that recorded directly from neurons in the brains of 12 people found that sleep deprivation causes the bursts of electrical activity that brain cells use to communicate to become slower and weaker, a team reports online Monday in Nature Medicine.
The finding could help explain why a lack of sleep impairs a range of mental functions, says Dr. Itzhak Fried, an author of the study and a professor of neurosurgery at the University of California, Los Angeles.
"You can imagine driving a car and suddenly somebody jumps in front of the car at night," Fried says. "If you are sleep-deprived, your cells are going to react in a different way than in your normal state."
The finding comes from an unusual study of patients being evaluated for surgery to correct severe epilepsy. …
Be The Match
Lots of stores have price-matching policies. Target promises to match prices on identical items found for less at Target.com, certain online competitors, or in local print ads for up to 14 days after a purchase. Best Buy matches prices against a handful of online retailers and local competitors. Walmart will price match one item per customer per day, if a customer finds a lower price from one of 30 online retailers.
There's also a common exception to those policies: Stores tend not to match prices on items sold through an online marketplace, or by third-party sellers.
That might sound like a technical distinction, but it's critical to a new discounting technique Amazon is deploying ahead of Black Friday and the holiday season. "Discount provided by Amazon" lets the company subsidize goods sold by third-party merchants on its online marketplace, making prices even more attractive to customers.
"Amazon may fund a discount to customers beyond your item price on select products," states a short message on Amazon's "Seller Central" forum. "In these instances, you will receive payment for the order and pay referral fees based on the full item price you set." (Sellers on Amazon pay "referral fees" to the company on items they sell.) …
In Japan, you can pay an actor to impersonate your relative, spouse, coworker, or any kind of acquaintance.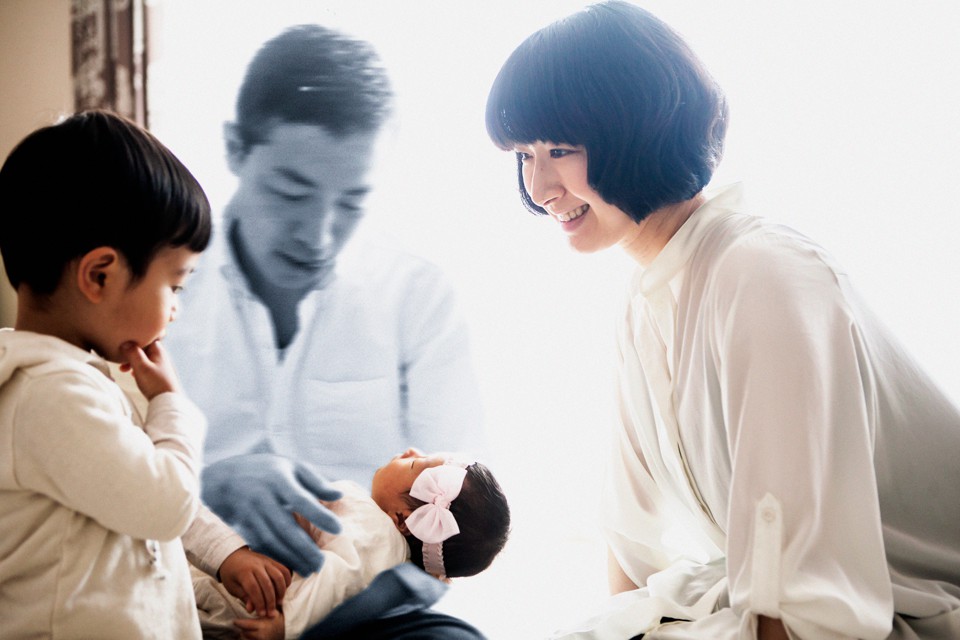 Money may not be able to buy love, but here in Japan, it can certainly buy the appearance of love—and appearance, as the dapper Ishii Yuichi insists, is everything. As a man whose business involves becoming other people, Yuichi would know. The handsome and charming 36-year-old is on call to be your best friend, your husband, your father, or even a mourner at your funeral.
His 8-year-old company, Family Romance, provides professional actors to fill any role in the personal lives of clients. With a burgeoning staff of 800 or so actors, ranging from infants to the elderly, the organization prides itself on being able to provide a surrogate for almost any conceivable situation.
Yuichi believes that Family Romance helps people cope with unbearable absences or perceived deficiencies in their lives. In an increasingly isolated and entitled society, the CEO predicts the exponential growth of his business and others like it, as à la carte human interaction becomes the new norm.
I sat down recently with Yuichi in a café on the outskirts of Tokyo, to discuss his business and what it means to be, in the words of his company motto, "more than real." …
⍰PHONE

⍰.
A portion of iPhone owners using Apple's latest iOS 11 mobile software have inexplicably lost the ability to type the capital letter "i" from their keyboards.
This is a hilarious iOS 11 bug pic.twitter.com/TXFXbvgaqO

— Mike Murphy (@mcwm) November 6, 2017
Instead, the phone's built-in keyboard will display an exclamation point and a question mark in a box, or a capital letter "a" and a series of lines. The problem appears to stem from how the keyboard's predictive-text function reads the capital letter "i," according to the Guardian. Even if your phone can type the letter "i," you'll likely still see the garbled messaging if it's been sent from a device that has been affected.
It's the default suggestion every time I️ go to reply to a tweet, it's absurd lol

— Michael Ellis (@Michael_Ellis__) November 6, 2017
Last week, it was discovered that iOS 11 has an error in its calculator app that creates in the wrong answer if you add multiple numbers together quickly. For anyone purchasing an $1,000 iPhone X in the next few weeks: You might not be able to type or calculate things, but at least you can open it with your face. …
Oops.
A new drink mimics the effect of eating very few carbs—and promises the attendant performance boost—while you scarf all the donuts you want.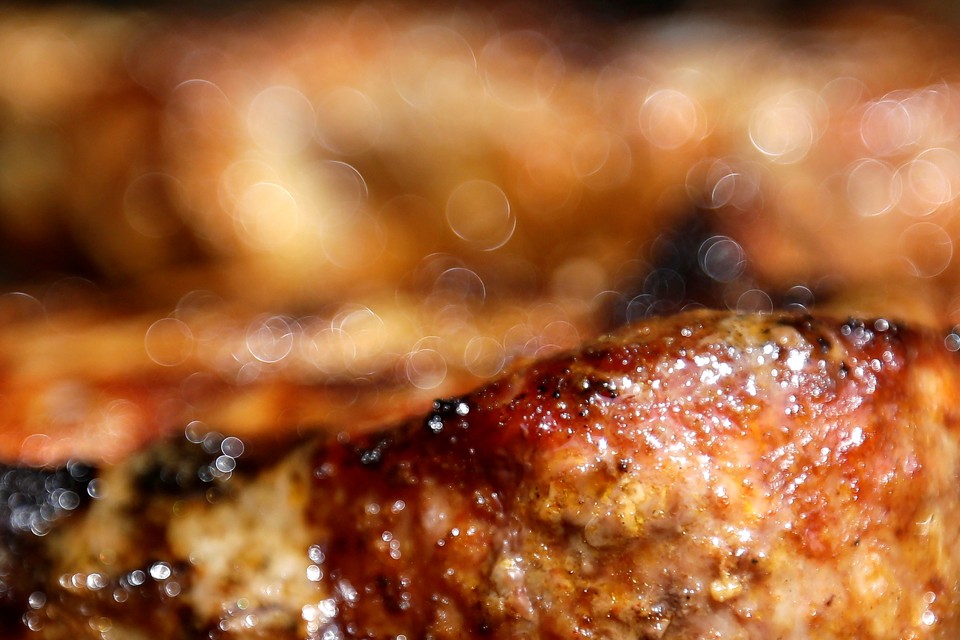 A sizzling pork steak.
"If there's a downside, it is kind of crazy tasting," said Geoff Woo, the founder of HVMN, a Silicon Valley company that makes nootropics, or performance-enhancing supplements. We were in a conference room in The Atlantic's office building, and he was bracing me for my trial run of his latest product.
It was a small, clear vial labeled "Ketone," a new type of energy drink his company is releasing this week. Its nutrition label says it contains 120 calories, but no carbs, no fat, and no protein. Instead, it's all ketones, the chemical that Woo and his company are calling a "fourth food group." He hopes the drink will allow people to reap the benefits of occasional fasting—high ketone levels inside the body—without actually having to not eat.
I unscrewed the top and, college-days muscle memory kicking in, chugged it like a shot of Captain Morgan. It tasted like cough syrup that had been poured into a garbage bag and left in the sun."Augh!" I cried.
"I compare it to a combination of a liquor shot with nail-polish remover," Woo said.
Woo's coworker, Brianna Stubbs, went to fetch me a glass of water. "We've done a lot of work to make it better," she said.
Within an hour, the drink was supposed to help improve my athletic performance by changing how my body burned energy during exercise. Some people also say it helps them feel more energetic and focused on their work. …
DEGREE OF DIFFICULTY: "I would say almost standard eating is an eating disorder."
Video Goodnesses
and not-so-goodnesses
"I am truly not involved in any form of collusion with Russia. Believe me," Trump says. Believe him is the last thing we should do.
During a trip to Japan, President Trump golfs and eats burgers with Prime Minister Shinzo Abe and questions why a country of samurai can't shoot down North Korean missiles.
THANKS to Comedy Central and The Daily Show with Trevor Noah for making this program available on YouTube.
President Trump's description of Japan calls into question whether he was briefed for his trip by the White House or a collection of Tom Cruise DVDs.
Papa John's appears to have declined in recent sales to a handful of demographics, except one.
THANKS to CBS and The Late Show with Stephen Colbert for making this program available on YouTube.
Seth takes a closer look at how Trump can't seem to escape the escalating Russia investigation, even when he is abroad in Asia.
THANKS to NBC and Late Night with Seth Meyers for making this program available on YouTube.
CAUTION: Some language may not be appropriate for work or children.
Here's me commentary on some enjoyable robbery fails.
Max slept in today to we are late with the video. I also had to delete and upload the video again due to the music on the radio getting flagged by YouTube as a copyright and some people wouldn't be able to watch the video.
FINALLY . . .

Shortly after Amendment 64 passed on November 6, 2012, the flood of questions began. How much pot can I buy from a dispensary at one time? How many plants can I grow in my house? Why do I want to eat half my body weight in fried chicken after I smoke? To answer all of these inquiries effectively, Westword created a new position: the Stoner.
Though he doesn't look like the sharpest tool in the shed, our Stoner has been here for all of your cannabis questions since it was legalized recreationally. Questions have ranged far and wide in the five years since voters spoke up (and toked up); keep reading for links to the the ten most interesting, relevant and ridiculous we've received:
Can I Tip My Uber Driver With Weed?
Why Can't I Use My Phone in a Dispensary?
How Can I Send Marijuana to an Out-of-State Friend?
…
Ed. More tomorrow? Probably. Possibly. Maybe. Not?