I said, 'They killed Corey,' and I just broke down in his arms.

If we all stood up and said, 'enough is enough,' Alex would still be alive.

If they can get up and do it out of the kindness of their hearts, I better be able to do it for my mother.

Finally the last bus came and he wasn't on it. Even if you basically know, you hold on to hope until the very last second.

The person who did this to us, he wanted us to feel afraid. So to be able to have that power back is really freeing for me.

It's awful for any community to have to bear that name:
Charleston strong.
Orlando strong.
Las Vegas strong.
Six firsthand accounts from some of America's worst mass shootings
They see the alerts on their phones. They turn on the news. And then, like the rest of us, the survivors of America's previous mass shootings watch the grim details of the latest attack unfold.
This month a gunman killed 25 people at a rural church in Sutherland Springs, Texas, just over a month after 58 people were murdered and more than 500 wounded in Las Vegas, the worst mass shooting in recent US history. The tragedies join a long, somber list of high-casualty killings that dominate the headlines and then gradually fade from public view.
We asked survivors and family members of victims from six previous mass shootings – including some that were, briefly, the deadliest, the worst – what they do after each new incident. How do they make sense of the country's response to these shootings? What do they want to see change? How do they cope with the intense coverage of the latest incident – and the silence when the news cycle suddenly moves on?

Today, Austin Eubanks is the chief operations officer of an addiction treatment center in Colorado, and speaks widely on trauma and addiction
Austin Eubanks
Survivor
In the 911 tapes, you can hear art teacher Patti Nielson screaming at Austin Eubanks and his friend Corey DePooter in their high school library, to get "under the table, kids!" The juniors had heard a burst of gunshots earlier but had dismissed it as construction noise. As Nielson screamed, the boys ducked down. Two of their classmates entered the library and opened fire. A few minutes after the shooting stopped, Eubanks saw other students running, and he ran, too, through a library filled with smoke, the fire alarm blaring.
Outside, he called his family from a police car. It was only when his father arrived and jumped over a fence to get to him that his state of shock began to fracture. "I said, 'They killed Corey,' and I just broke down in his arms.'"
Eubanks had been shot in the hand and the knee. In the hospital, he was given his first pain medication. His physical pain wasn't so bad, but the opiate medication had a dramatic impact on his emotional suffering. "It was like somebody put a warm blanket" over him, he says.
He was sent home with a 30-day supply of opiate medication. Within months, he was addicted, manipulating doctors to prescribe him more medication, eventually buying online and on the street, moving on to cocaine and ecstasy and whatever else he could find. His parents saw his behavior changes early, but, knowing little about the signs of addiction, attributed them to the trauma he had been through. It took him 12 years, after racking up multiple arrests for fights, theft and impulsive behavior, and making multiple attempts at recovery, before he finally got sober. …
The young men of the alt-right could define American politics for a generation.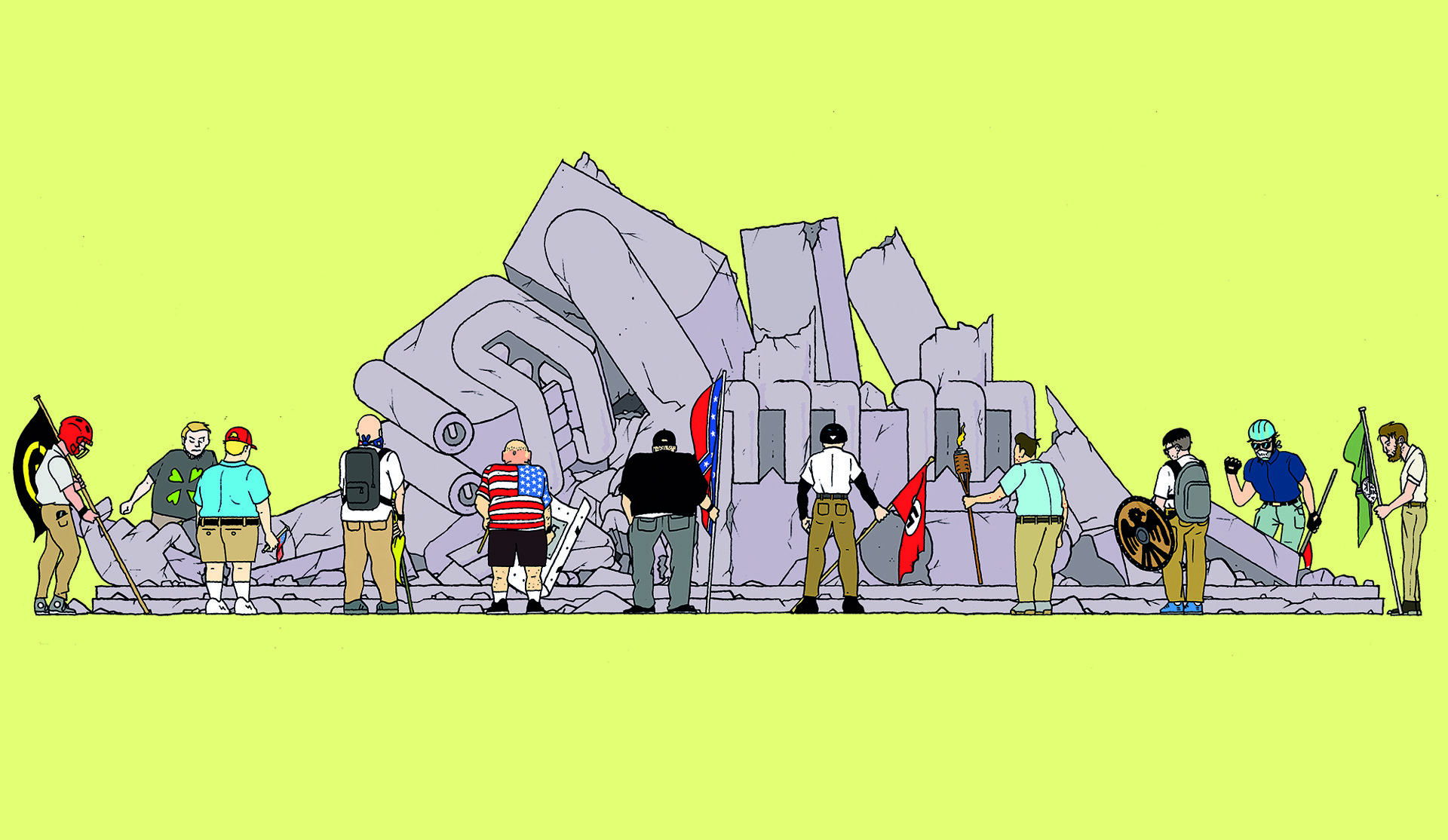 The sudden emergence of the so-called alt-right from the dark recesses of the internet into the American mainstream was at first more baffling than shocking. The young people sharing strange, coded frog memes and declaring their commitment to white identity politics on obscure websites remained in the realm of the unserious—or at least the unknowable and weird.
Then, last November, The Atlantic published footage of a prominent alt-right provocateur, Richard Spencer, raising a glass to Donald Trump's election at a conference in Washington, D.C. "Hail Trump!" he shouted, and in response, audience members saluted in unmistakably Nazi style. The incident made waves—here were young men behaving, in public, like fascists. But Spencer laughed it off, claiming that the gestures were "ironic." The methods and meaning of the alt-right were as yet elusive.
It wasn't until the events in Charlottesville, Virginia, in August that the alt-right took on a form that most Americans could finally grasp as a real, and unambiguous, political movement. A disciplined, torch-lit procession snaked through a college town, with white men shouting explicitly white-nationalist slogans in chorus. A true believer drove his Dodge Challenger into a crowd of counterprotesters and was charged with killing a woman named Heather Heyer. Could it be that these "ironic" young men had meant what they were saying all along?
To answer this question—and to comprehend the powerful and unexpected effect Charlottesville is having on the alt-right itself—we need to understand what the movement is, and what it is not. Unlike old-fashioned, monolithic political movements, the alt-right is a fractious, fluid coalition comprising bloggers and vloggers, gamers, social-media personalities, and charismatic ringleaders like Spencer, who share an antiestablishment, anti-left politics and an enthusiasm for the political career of Donald Trump. Older theorists who predate the 2016 election—men such as Jared Taylor of the "white advocacy" organization American Renaissance and the neoreactionary Curtis Yarvin, who writes under the name Mencius Moldbug—exert influence. But what is new, and unusual, about today's far right is the large number of young people, most of them men, who have been drawn into its orbit—or, as they would put it, "red pilled." The metaphor comes from The Matrix, the dystopian science-fiction movie in which the protagonist, Neo, is offered a red pill that allows him to see through society's illusions and view the world in its true, ugly reality. …
Governments in Venezuela, the Philippines, Turkey and elsewhere use social media to influence elections, drive agendas and counter critics, says report.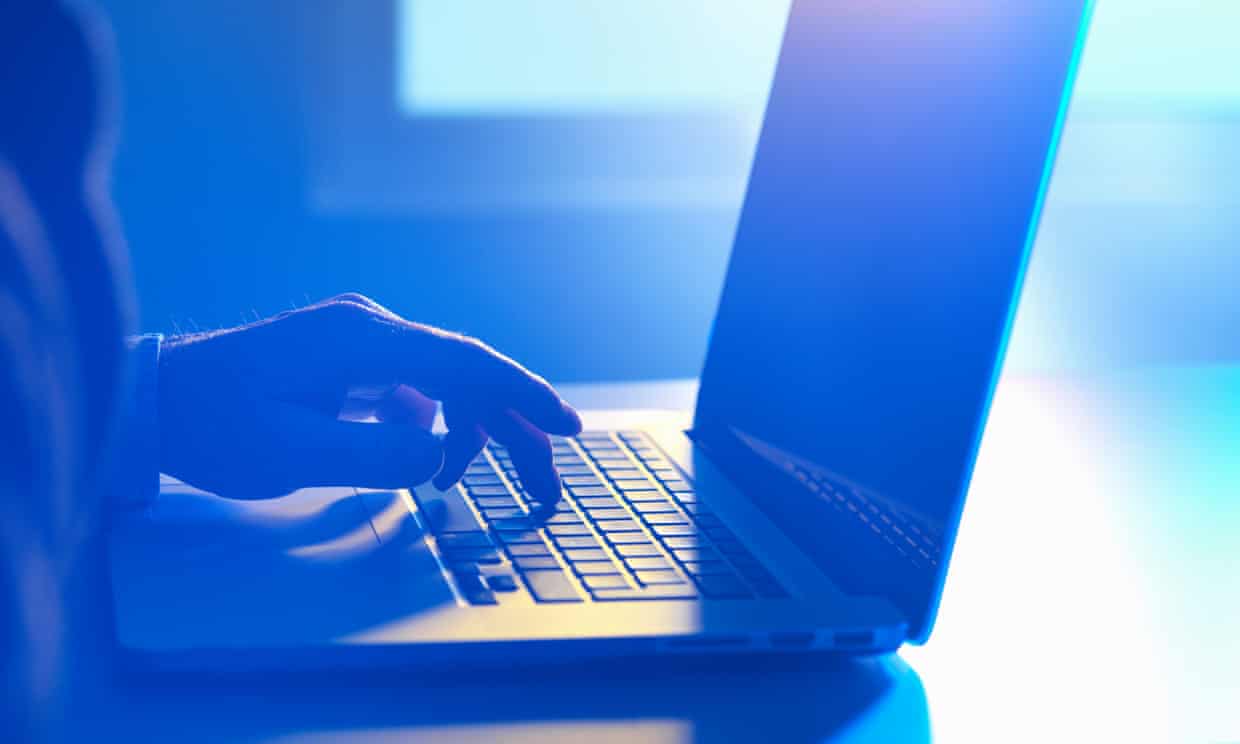 'Fake news outlets exploi social media and search algorithms to ensure high visibility and seamless integration with trusted content,' the report says.
The governments of 30 countries around the globe are using armies of so called opinion shapers to meddle in elections, advance anti-democratic agendas and repress their citizens, a new report shows.
Unlike widely reported Russian attempts to influence foreign elections, most of the offending countries use the internet to manipulate opinion domestically, says US NGO Freedom House.
"Manipulation and disinformation tactics played an important role in elections in at least 17 other countries over the past year, damaging citizens' ability to choose their leaders based on factual news and authentic debate," the US government-funded charity said. "Although some governments sought to support their interests and expand their influence abroad, as with Russia's disinformation campaigns in the United States and Europe, in most cases they used these methods inside their own borders to maintain their hold on power."
Even in those countries that didn't have elections in the last year, social media manipulation was still frequent. Of the 65 countries surveyed, 30, including Venezuela, the Philippines and Turkey, were found to be using "armies of opinion shapers" to "spread government views, drive particular agendas, and counter government critics on social media", according to Freedom House's new Freedom on the Net report. In each of the 30 countries it found "strong indications that individuals are paid to distort the digital information landscape in the government's favour, without acknowledging sponsorship". …
How did Andrew Anglin go from being an antiracist vegan to the alt-right's most vicious troll and propagandist—and how might he be stopped?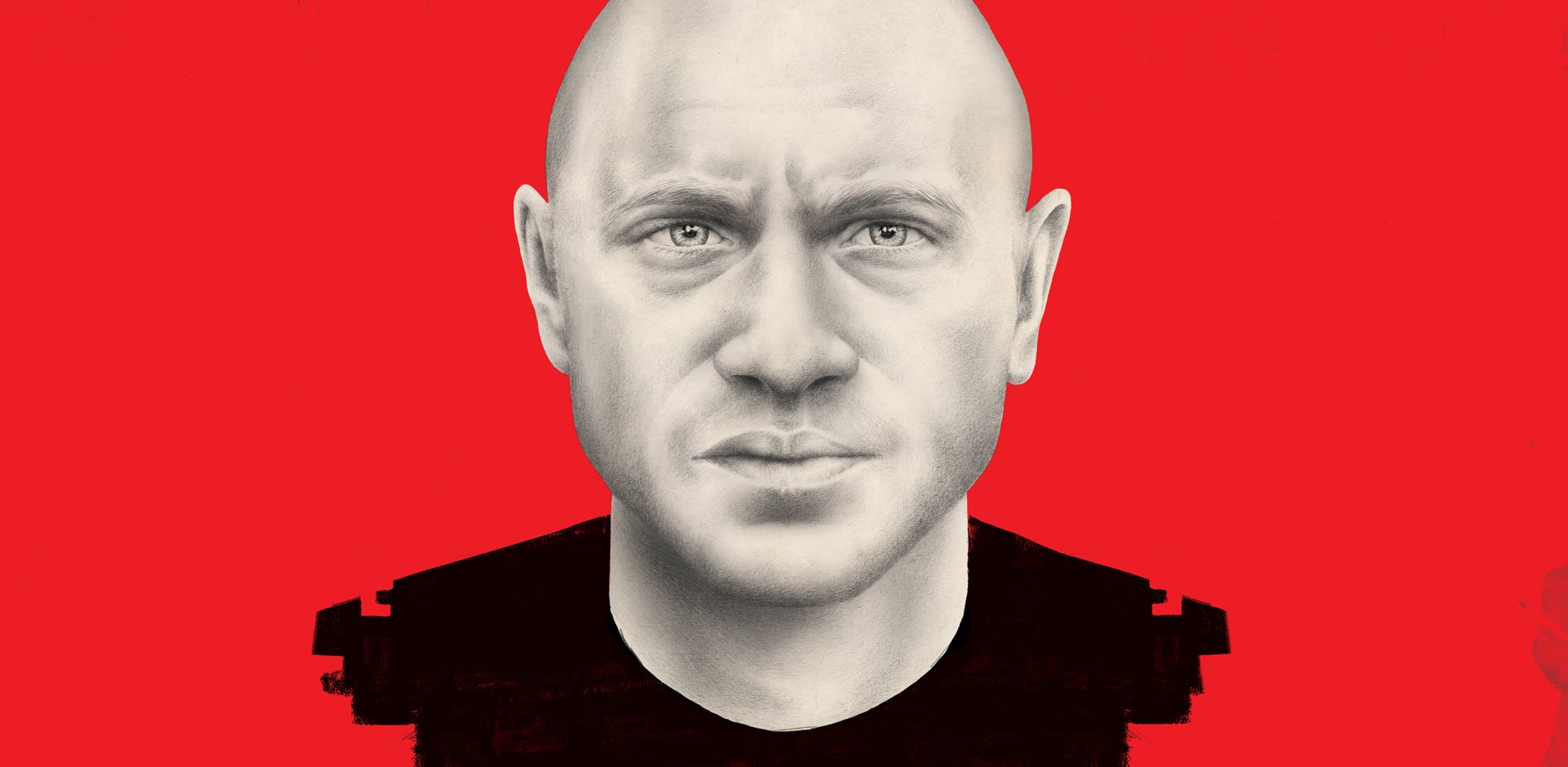 On December 16, 2016, Tanya Gersh answered her phone and heard gunshots. Startled, she hung up. Gersh, a real-estate agent who lives in Whitefish, Montana, assumed it was a prank call. But the phone rang again. More gunshots. Again, she hung up. Another call. This time, she heard a man's voice: "This is how we can keep the Holocaust alive," he said. "We can bury you without touching you."
When Gersh put down the phone, her hands were shaking. She was one of only about 100 Jews in Whitefish and the surrounding Flathead Valley, and she knew there were white nationalists and "sovereign citizens" in the area. But Gersh had lived in Whitefish for more than 20 years, since just after college, and had always considered the scenic ski town an idyllic place. She didn't even have a key to her house—she'd never felt the need to lock her door. Now that sense of security was about to be shattered.
The calls marked the start of a months-long campaign of harassment orchestrated by Andrew Anglin, the publisher of the world's biggest neo-Nazi website, The Daily Stormer. He claimed that Gersh was trying to "extort" a property sale from Sherry Spencer, whose son, Richard Spencer, was another prominent white nationalist and the face of the so-called alt-right movement.
The Spencers had long-standing ties to Whitefish, and Richard had been based there for years. But he gained international notoriety just after the 2016 election for giving a speech in Washington, D.C., in which he declared "Hail Trump!," prompting Nazi salutes from his audience. In response, some Whitefish residents considered protesting in front of a commercial building Sherry owned in town. According to Gersh, Sherry sought her advice, and Gersh suggested that she sell the property, make a donation to charity, and denounce her son's white-nationalist views. But Sherry claimed that Gersh had issued "terrible threats," and she wrote a post on Medium on December 15 accusing her of an attempted shakedown. (Sherry Spencer did not respond to a request for comment.) …
For some reason, our year-long project analyzing, categorizing and tracking every false or misleading claim by President Trump had seemed like quite a burden in the past month. Well, the numbers are in and now we know why: In the past 35 days, Trump has averaged an astonishing nine claims a day.
The total now stands at 1,628 claims in 298 days, or an average of 5.5 claims a day. That puts the president on track to reach 1,999 claims by the end of his first year in office, though he obviously would easily exceed 2,000 if he maintained the pace of the past month. (Our full interactive graphic can be found here.)
As regular readers know, the president has a tendency to repeat himself — often. There are now at least 50 claims that he has repeated three or more times.
Trump's most repeated claim, uttered 60 times, was some variation of the statement that the Affordable Care Act is dying and "essentially dead." The Congressional Budget Office has said that the Obamacare exchanges, despite well-documented issues, are not imploding and are expected to remain stable for the foreseeable future. Indeed, healthy enrollment for the coming year has surprised health-care experts. …
Sen. Bob Corker, R-Tenn., announced Wednesday that the Senate Foreign Relations Committee will hold a hearing Nov. 14 to examine the president's "authority to use nuclear weapons."
Corker is one of Trump's fiercest critics within his own party. The hearing represents a significant escalation of Corker's concerns about the president's temperament and fitness for office.
The hearing was announced less than a day after Trump delivered a speech in which he called the nuclear-armed North Korean dictatorship a "dark fantasy" and a "military cult."
After months of questioning President Donald Trump's temperament and fitness for office, Sen. Bob Corker, R-Tenn., announced Wednesday that he would convene a hearing to examine the president's authority to use nuclear weapons.
The announcement of the Nov.14 hearing before the Senate Foreign Relations Committee, which Corker chairs, amounts to a significant escalation of what has so far been a war of merely words between the powerful Republican and his party's standard-bearer.
"A number of members both on and off our committee have raised questions about the authorities of the legislative and executive branches with respect to war making, the use of nuclear weapons, and conducting foreign policy overall," Corker said in a statement Wednesday.
"This continues a series of hearings to examine those issues and will be the first time since 1976 that this committee or our House counterparts have looked specifically at the authority and process for using U.S. nuclear weapons. This discussion is long overdue, and we look forward to examining this critical issue," Corker said. …
And Then There Were 11

Left behind.
During his dystopian inaugural speech, Donald Trump promised to end an era of "American carnage" with a "new decree"—that the US's interests would be put first around the world.
A year after his surprise election, and 10 months after that speech, it appears the US is being left behind instead. Trump has pulled America out of several multilateral agreements and threatened to strong-arm partners in others. As he does, the remaining countries are marching ahead without the world's wealthiest nation and its largest economy.
A year after his surprise election, and 10 months after that speech, it appears the US is being left behind instead. Trump has pulled America out of several multilateral agreements and threatened to strong-arm partners in others. As he does, the remaining countries are marching ahead without the world's wealthiest nation and its largest economy.
The Paris climate deal
In June, Trump pulled the US out of the landmark Paris Agreement. Last week, Syria became the last country in the world (besides the US) to sign up to the deal. …
Look, we get it. There's way too much important news to keep track of, but if you look away, you might miss something. So we're here to save your sanity by combing through the current headlines and quickly summing up the most ridiculous and/or important stories. Please note that we're not responsible for any insanity caused by the stories themselves.
7:24 AM 11/14/2017
6.
Source: CNN
…
Superstar cities can't help all the places and people being left behind.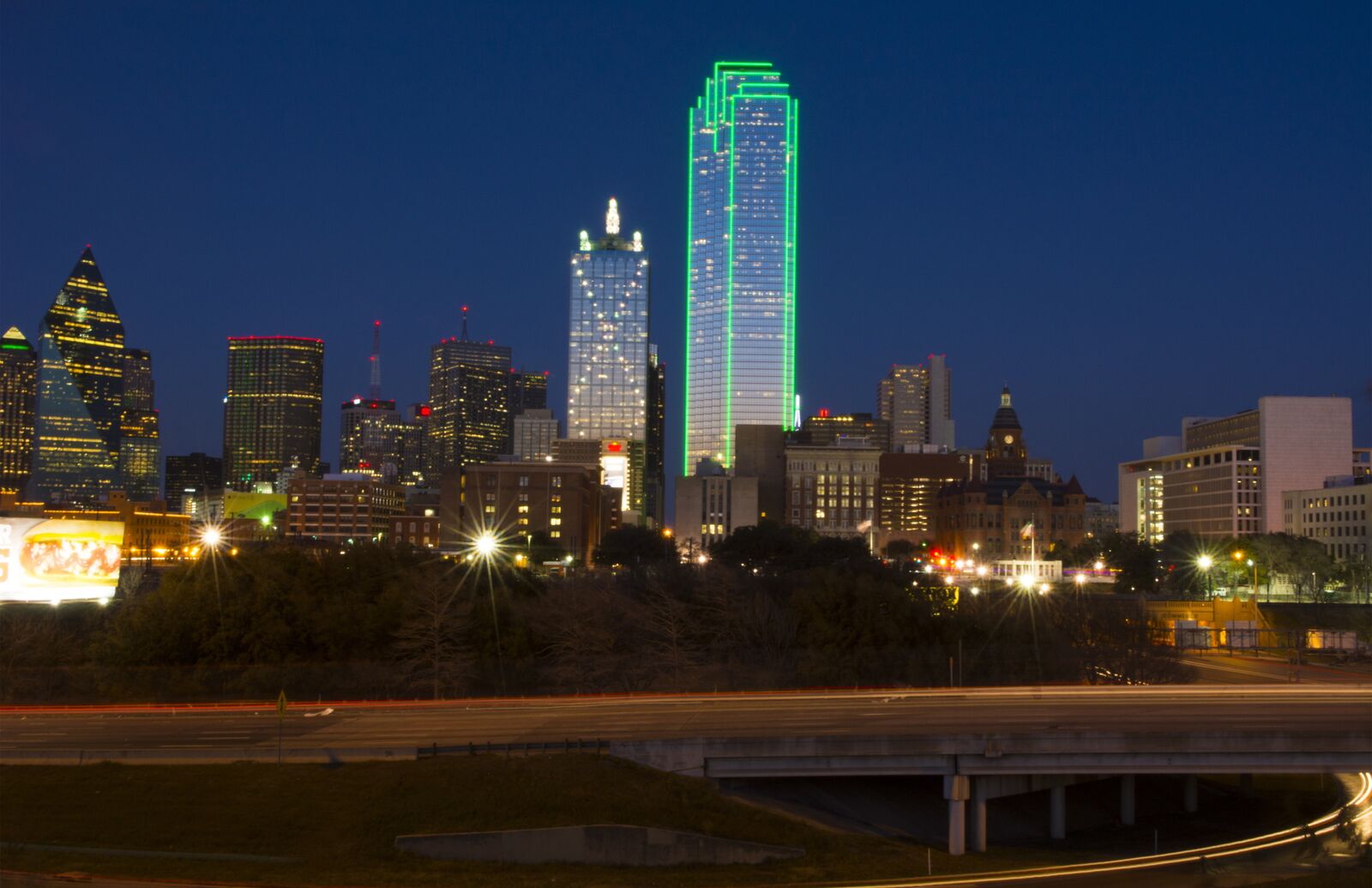 Bright lights, hot city.
Cities drive economic growth in service- and knowledge-based economies. They bring together smart, educated, ambitious people — the creative class — where they can exchange ideas, start businesses and raise the capital needed to put them into action. But the transformation of the cities is not without drawbacks. More and more, cities are places where inequality is rising as increasing housing costs drive out the low-income and working classes. In the early 2000s, urbanist Richard Florida documented the growth of the creative class and heralded it as a boon for cities. But he has since had some second thoughts about the impact on those left behind. Bloomberg View columnist Noah Smith decided to interview Florida to discuss his new book on cities. What follows is a lightly edited version of their discussion.
Noah Smith: In your book, "The New Urban Crisis," you spend a lot of time talking about inequality within cities. But you also mention inequality between cities — how some cities are prospering while others languish. These seem like two different crises to me. In a recent blog post, you even suggest that there's a tradeoff between addressing within-city and between-city inequality — that eliminating the development restrictions that are pricing working-class people out of superstar cities like San Francisco would result in those cities pulling even farther ahead of the rest of the country.
Which of these two crises should we care more about solving?
Richard Florida: They're two facets of the same underlying process. Winner-take-all urbanism occurs both between metro areas and within them; it's fractal. Within-city inequality is the easier of the two to deal with. That sort of inequality is worse in our largest, densest, most affluent, most educated cities. These places have the greatest economic capacity to address these issues. They also have the most progressive politics; they are more inclined to local redistribution.
Many of these places are already working to make local economic development more equitable and inclusive. We know the broad outlines of what to do — build more housing, build more affordable housing, upgrade low-wage service jobs, invest in transit and so on; we just need more of it in a more comprehensive way.
Addressing spatial inequality between cities is much harder. America is one of the most spread out economies on the planet. In the U.S., for example, the top five metro areas produce a quarter of gross domestic product; in Canada, the top five produce 50 percent. …
Mago Mago

Uber traffic.
Some Uber drivers in Lagos have been using a fake GPS itinerary app to illicitly bump up fares for local riders.
Initially created for developers to "test geofencing-based apps," Lockito, an Android app that lets your phone follow a fake GPS itinerary, is being used by Uber drivers in Lagos to inflate the cost of their trips.
In some cases, inflated trips can cost riders more than double the rate they should be paying. "It's more like a parasite," says Mohammed, a driver for both Uber and Taxify in Lagos. "It sets the false GPS movement while allowing the phone also to keep track of its actual movement. The Uber app can't tell the difference between both so it just calculates both."
When a driver uses Lockito for an Uber trip he or she can have the fake GPS running (and calculating a fake fare) from the pickup point to the drop off location, before the passenger has even got into the car. When the real trip starts, the real GPS starts running and calculating the actual fare. But at the end of the journey the fares from both trips (real and fake) are tallied up as one fare which the unsuspecting rider pays. …
U.S. regulators have approved the first digital pill with an embedded sensor to track if patients are taking their medication properly, marking a significant step forward in the convergence of healthcare and technology.
The medicine is a version of Otsuka Pharmaceutical Co Ltd's established drug Abilify for schizophrenia, bipolar disorder and depression, containing a tracking device developed by Proteus Digital Health.
The system offers doctors an objective way to measure if patients are swallowing their pills on schedule, opening up a new avenue for monitoring medicine compliance that could be applied in other therapeutic areas.
Shares in Otsuka rose 2.5 percent on Tuesday after news of the U.S. Food and Drug Administration (FDA) late on Monday.
The FDA said that being able to track ingestion of medicines prescribed for mental illness may be useful "for some patients", although the ability of the digital pill to improve patient compliance had not been proved. …
It It Fits I Sits
Twotwo is much larger than this small box makes her look! https://t.co/blFmAD7pTr pic.twitter.com/tlsUbiuh0B

— Michael's Cat (@michaelscat2) November 13, 2017
A liquid is traditionally defined as a material that adapts its shape to fit a container. Yet under certain conditions, cats seem to fit this definition.
This somewhat paradoxical observation emerged on the web a few years ago and joined the long list of internet memes involving our feline friends. When I first saw this question it made me laugh, and then think. I decided to reformulate it to illustrate some problems at the heart of rheology, the study of the deformations and flows of matter. My study on the rheology of cats won the 2017 Ig Nobel Prize in Physics.
The prizes are awarded every year by Improbable Research, an organization devoted to science and humor. The goal is to highlight scientific studies that first make people laugh, then think. A ceremony is held every year at Harvard University.
My stupid cat Nala , fast asleep in my bathroom sink !!! pic.twitter.com/WMrGqz8uF6

— Gemma Ford (@sunshinebear25) November 13, 2017
What is a liquid?
At the center of the definition of a liquid is an action: A material must be able to modify its form to fit within a container. The action must also have a characteristic duration. In rheology this is called the relaxation time. Determining if something is liquid depends on whether it's observed over a time period that's shorter or longer than the relaxation time. …
A new miniature robot developed by EPFL researchers can swim with fish, learn how they communicate with each other and make them change direction or come together. These capabilities have been proven on schools of zebrafish.
Researchers at EPFL's Robotic Systems Laboratory (LSRO), which is headed by Professor Francesco Mondada, have developed a miniature robot that can integrate perfectly into schools of zebrafish. Their work was carried out as part of an EU research program among six partner institutions,* and the findings were recently published in Bioinspiration & Biomimetics.
"We created a kind of 'secret agent' that can infiltrate these schools of small fish," says Frank Bonnet with a smile. Bonnet is a post-doc researcher at the LSRO and one of the study's authors. The robot is seven centimeters long – longer than the fish it's modeled after but with the same shape and proportions. It is equipped with magnets that link it to a tiny engine installed under the aquarium to propel it through the water. The researchers chose zebrafish, or Danio rerio, for their study because it's a robust species whose schools tend to switch direction and move about very quickly.
There are two aspects to the research program. The first deals with biology, studying the social interactions between individual fish. Here the robot helps scientists generate targeted stimuli and test the fish's response. The second aspect deals with robotics, and this is where the EPFL researchers focused their work. …
Melbourne-based photographer Matthew Henry is methodically working his way through the Pantone swatch book, creating striking photographs that match the full spectrum of 1,114 colours. His work has been popular on Instagram where he used the social media format to display his series in chequerboard effect.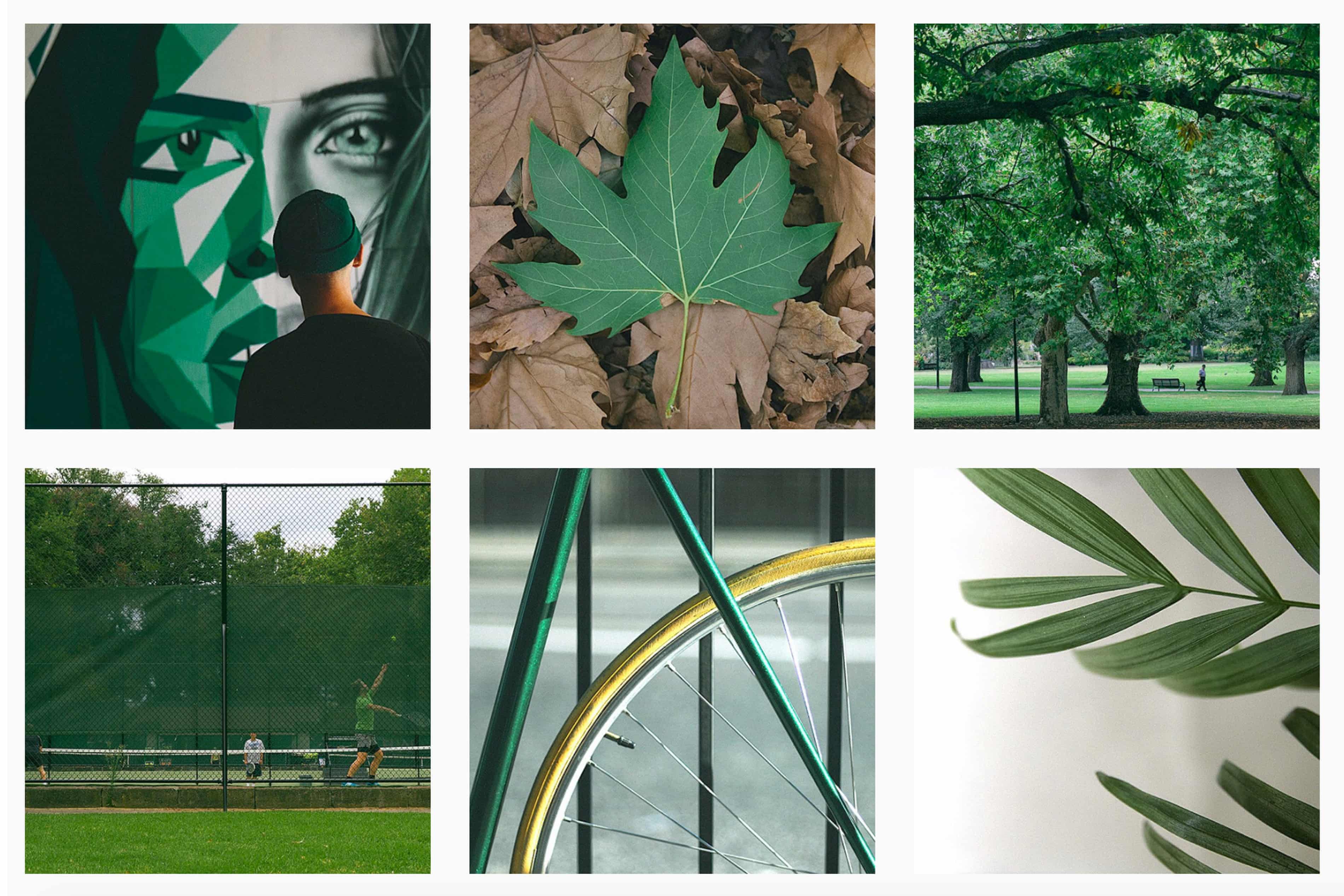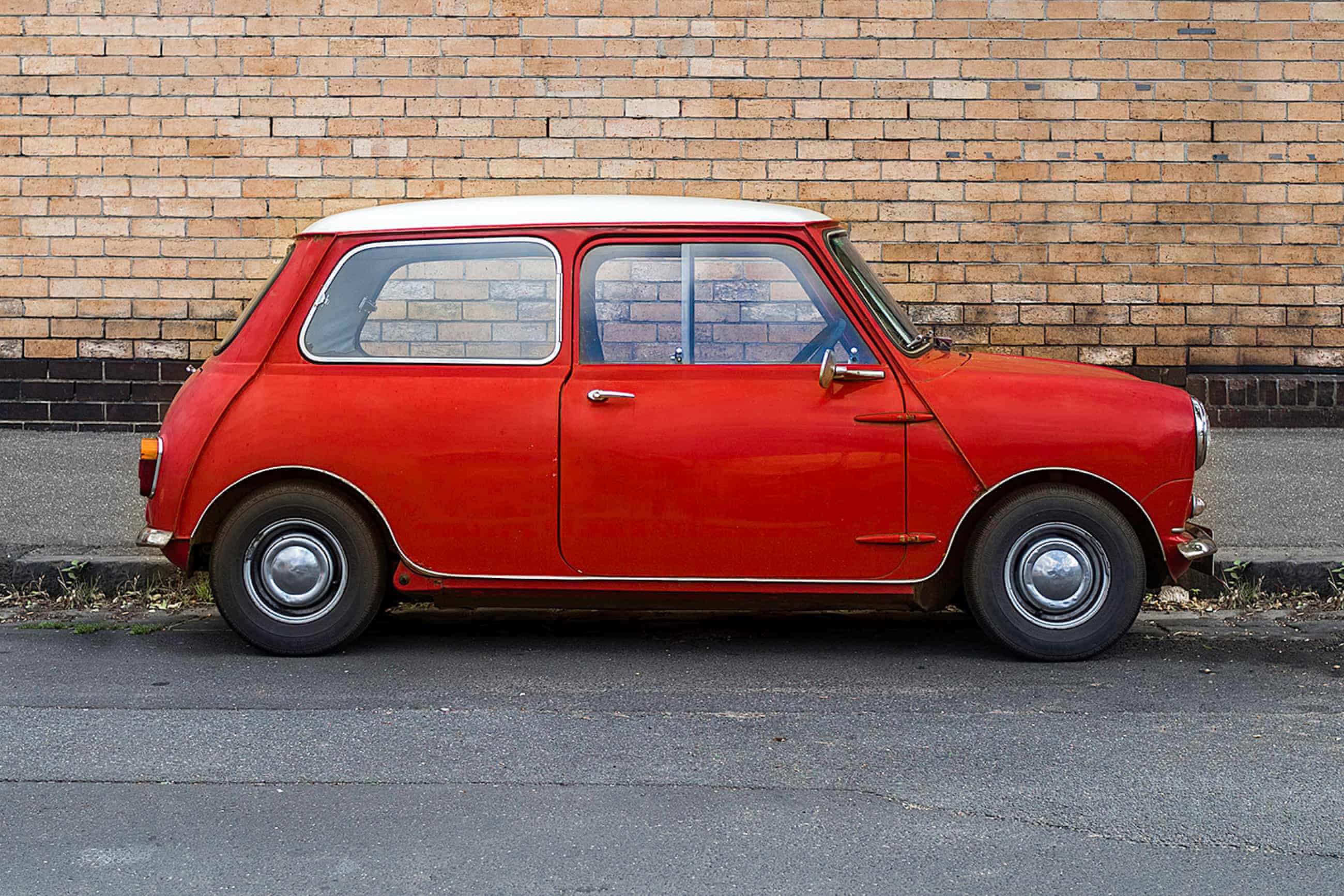 …
Ed. There's lots more visual goodnesses at the link.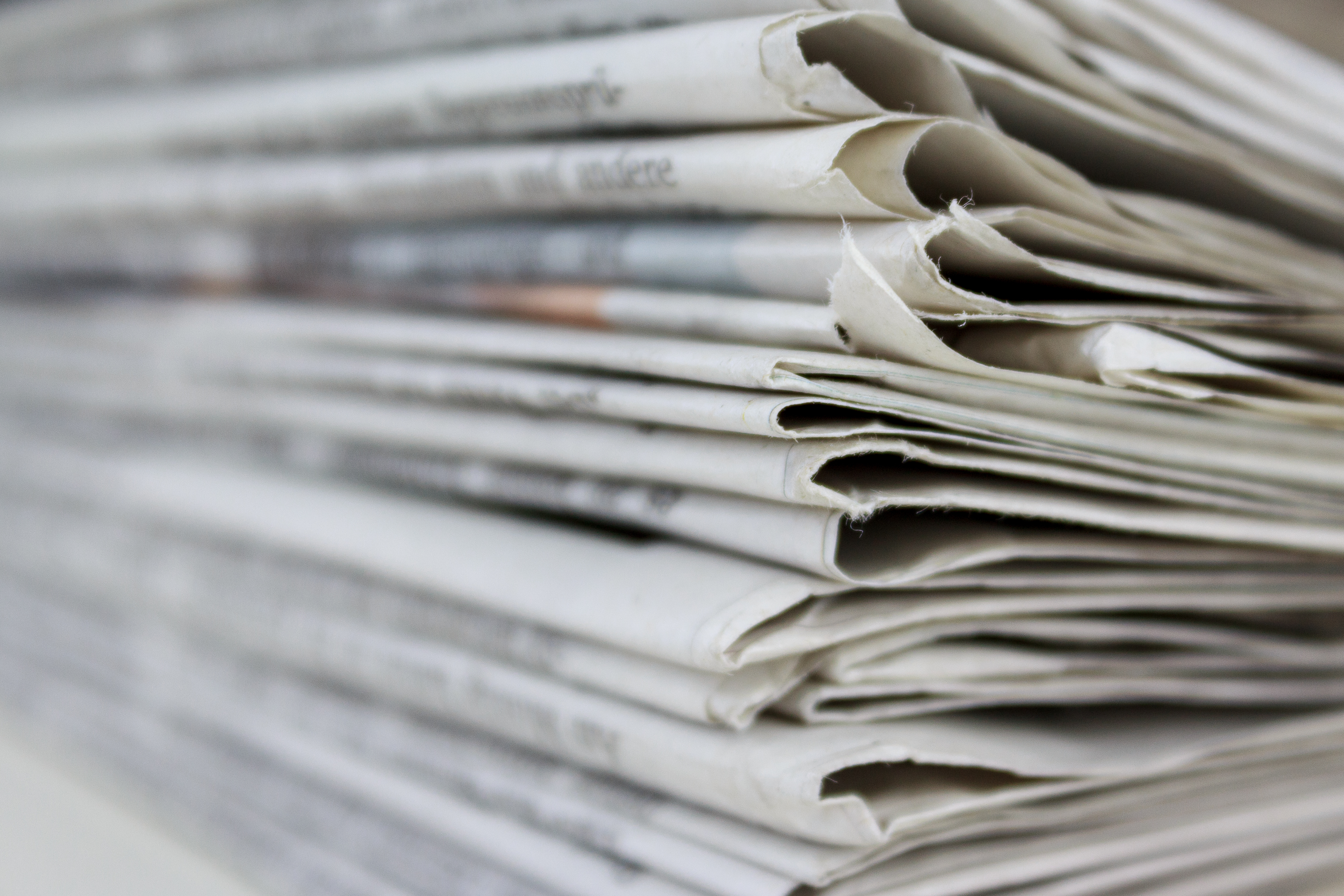 For over two decades now, if the New York news (or any other present) needs a soundbite or quote from an "everyman" or "man on the street" to round off a story, there has been one man they've been able to rely on with an almost staggering level of consistency- Gregory Packer. Since the mid-1990s, Packer has been quoted hundreds of times by newspapers across America and has aired his opinions on everything from the Iraq War to the Star Wars movies. A divisive figure among media members, Packer has been both praised and mocked for his stalwart dedication to being the first to show up to newsworthy events, whether the media likes it or not.
Born in 1963 in Huntington, New York, profiles of Packer in the very newspapers he's been so frequently quoted note that he harbored a fascination with celebrity from a very young age, starting at age 8 when Packer's mother gave him a signed photo of Natalie Wood, reportedly after she met the actress by chance on a plane. Four years later, Packer's father stoked the fires of his son's obsession by gifting him an autograph from boxing legend Joe Louis. As he entered his formative years, Packer took to seeking out celebrities on his own, tracking down his favourite hockey players for autographs after games or public appearances.
Little is known about Packer's life directly after he graduated high school in 1983, save for the fact that he got a job working as a highway maintenance worker sometime in the late 1980s- a job that he somehow retired from in the early 2000s while only in his late 30s. Since then, Packer has stepped up his life's mission to be quoted by as many news sources as possible by making it a full-time gig… Why? …
Video Goodnesses
and not-so-goodnesses
Survivors of mass shootings recount their experiences coping with trauma in the public eye.
This short documentary was produced by the Glassbreaker Films initiative from The Center for Investigative Reporting. It was directed by Debora Silva.
This segment originally aired on November 6, 2017, on VICE News Tonight on HBO.
After nine months of secret collaboration, a global team of over 380 investigative journalists released the findings of one of the largest troves of leaked documents in history last week: the Paradise Papers.
The investigation, shepherded by the same team that released the Panama Papers, offers unprecedented insight into the clients and business activities related to a Bermuda-based offshore services law firm called Appleby.
VICE News Tonight on HBO went behind the scenes from Day One of the Paradise Papers, with exclusive access to the investigative reporters working in secret across continents to expose an unseen world of offshore accounts, hidden money, and financial maneuvering at the highest levels of politics, business, and finance.
Question: Who's better than President Tump at "loving the Bible," "respecting women," or knowing "the game"?
Answer: Nobody, at least according to Trump.
THANKS to HBO and VICE News for making this program available on YouTube.
The 47th Vice President sits down with Stephen to discuss the divisions in American life, his relationship with VP Mike Pence, and his new book 'Promise Me, Dad."
THANKS to CBS and The Late Show with Stephen Colbert for making this program available on YouTube.
The conservative media rushes to defend Roy Moore after the Alabama Senate candidate is accused of having sexual relationships with teenage girls.
THANKS to Comedy Central and The Daily Show with Trevor Noah for making this program available on YouTube.
Seth takes a closer look at how President Trump sparked a political firestorm with his comments on Russia's election meddling, as his party deals with allegations that their Senate candidate in Alabama sexually assaulted underage girls.
Seth shames some very bad dogs, including one that explains hip-hop to his black friends.
THANKS to NBC and Late Night with Seth Meyers for making this program available on YouTube.
Warren G. Harding returns to the big screen to save the day with a little help from Tom Hanks and a team of presidential wax statues.
THANKS to HBO and Last Week Tonight for making this program available on YouTube.
We look forward the Call of Duty's promised future, where jetpacks and exploding spiders make war fun and easy. Greatest Generation? More like Lamest Generation! (Sorry, grandpa. Love you).
Max and his never ending bell.
FINALLY . . .
When the photographer Peter Widing, a close friend of mine, died last year I decided to do something the two of us had often talked about: finding the three young players from a picture I had loved since I first saw it 11 years ago.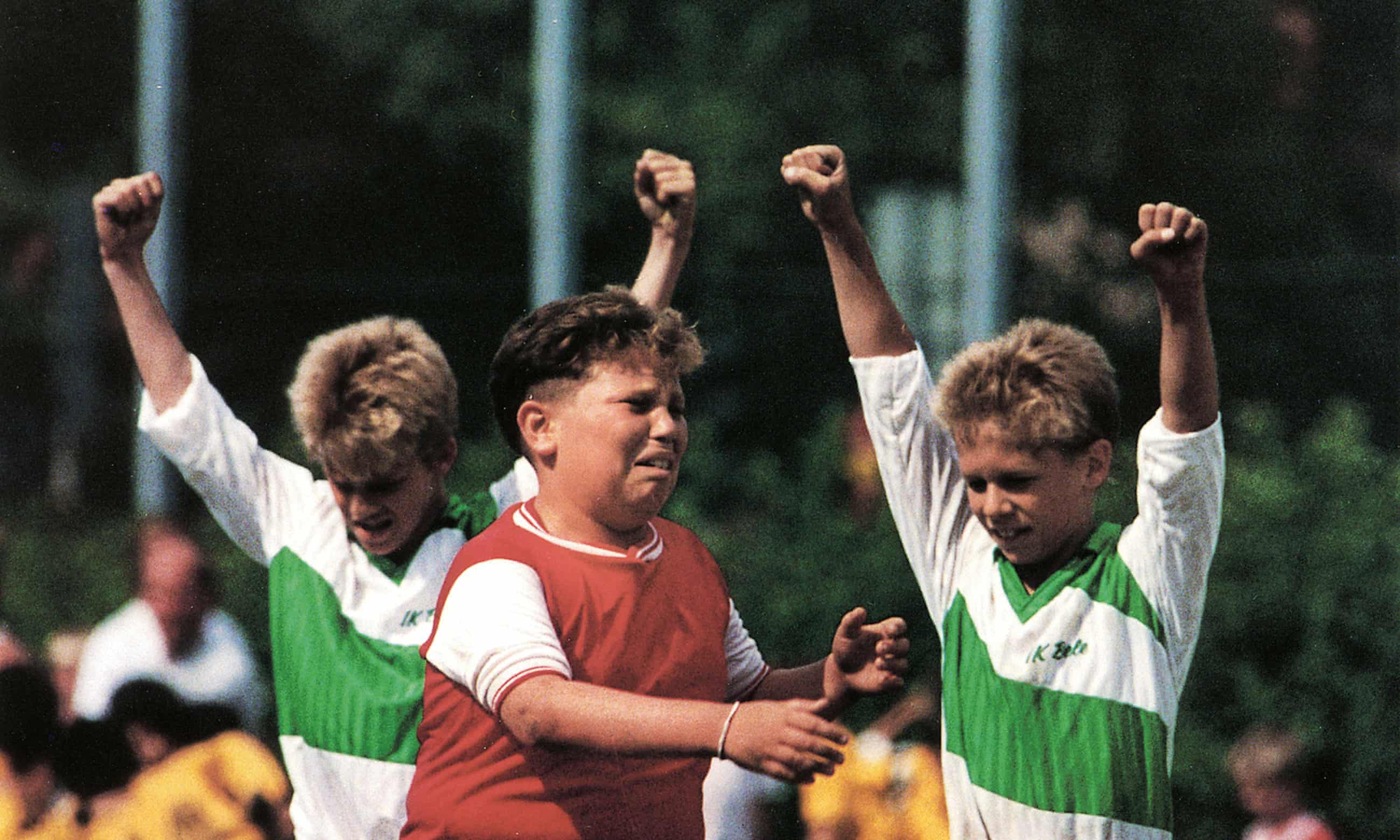 Heaven and hell: a picture from the Gothia Cup youth football tournament in 1990. Nine-hundred-and-thirty-seven teams from 42 different countries took part that year.

It was July 1990, and a week which started with an earthquake in the Philippines that killed 1,621 people and ended with Roger Waters performing The Wall in front of almost 500,000 people in Berlin. The businessman Donald Trump was only a few minutes away from going bankrupt.
The weather was sunny in Sweden between 15 and 21 July, pleasing all those in the middle of their holidays. The photographer Peter Widing, however, was not on holiday. He was working.
The 22-year-old was covering a youth football tournament, the Gothia Cup, for the Expressen newspaper. By one of the pitches he stopped and raised his camera. Maybe he already felt he had captured something special, but it was not until he developed the film that he saw the result.
The first time I saw what Widing had captured was 16 years later. I was doing work experience at the Offside football magazine and on the walls there were nine blown-up, framed photographs. All of them were taken by Widing. One was from a full Maracanã, another of Peter Schmeichel picking the ball out of the net during Euro 92. But the one I couldn't take my eyes off was the picture Peter took that July day in 1990. Two blond, almost twin-like boys celebrating a goal or win. The shirts are neatly tucked into their shorts. In front of them, a chubby, sad opponent whose dreams had just been crushed.
The picture would not have had the same devastating effect had it been taken a second earlier or later. It is a moment that requires the blond boys' synchronised celebrations, which, in turn, would not have meant anything if it was not for the contrasting boy in tears and tight shirt. It is a work of art that I have loved for the past 11 years.
When I had worked at Offside for a while and was given my own room I took the picture with me and hung it on the wall above my desk. I have looked at the boys so many times and wondered how their lives turned out. Sometimes I said to Peter that we should track them down. But he mainly shrugged and said it would never work. He was a man of few words and coming from him it meant something more like: "I will happily help if we really decide that we are going to do it." …
Ed. More tomorrow? Probably. Possibly. Maybe. Not?