Chef and farmer Eric Skokan of Black Cat Farm Table Bistro was shoveling out the duck house several years ago when he had an idea. In order to avoid triggering his gag reflex, why not create a portable shelter for the birds to move around his fields and fertilize his crops?
"Essentially what we're doing is encouraging the animals to poop in the most productive place," Skokan says. "That's ultimately what the goal is: poop location management."
It's this philosophy that led Skokan and the entire Black Cat operation to become a certified biodynamic grower in June and the first biodynamic farm-to-table restaurant in the country.
While not new, biodynamic agriculture is a growing field in the U.S. as more and more farmers move toward sustainable agricultural practices that go beyond organic certification standards.
"We're talking about crop rotation and the value of manures and soil fertility; and biodiversity and how that provides habitat for predators that eat the bad insects," says Jim Fullmer, executive director of Demeter Association, Inc., the only biodynamic certifier in the country. "The biodynamic system is just the original idea of an organic system. That is what it was supposed to be. Not a list of materials that are allowed or prohibited, [which] is what organic has become." …
Rolling back net neutrality laws is just part of Trump's giant experiment in media deregulation with little protection for the consumer.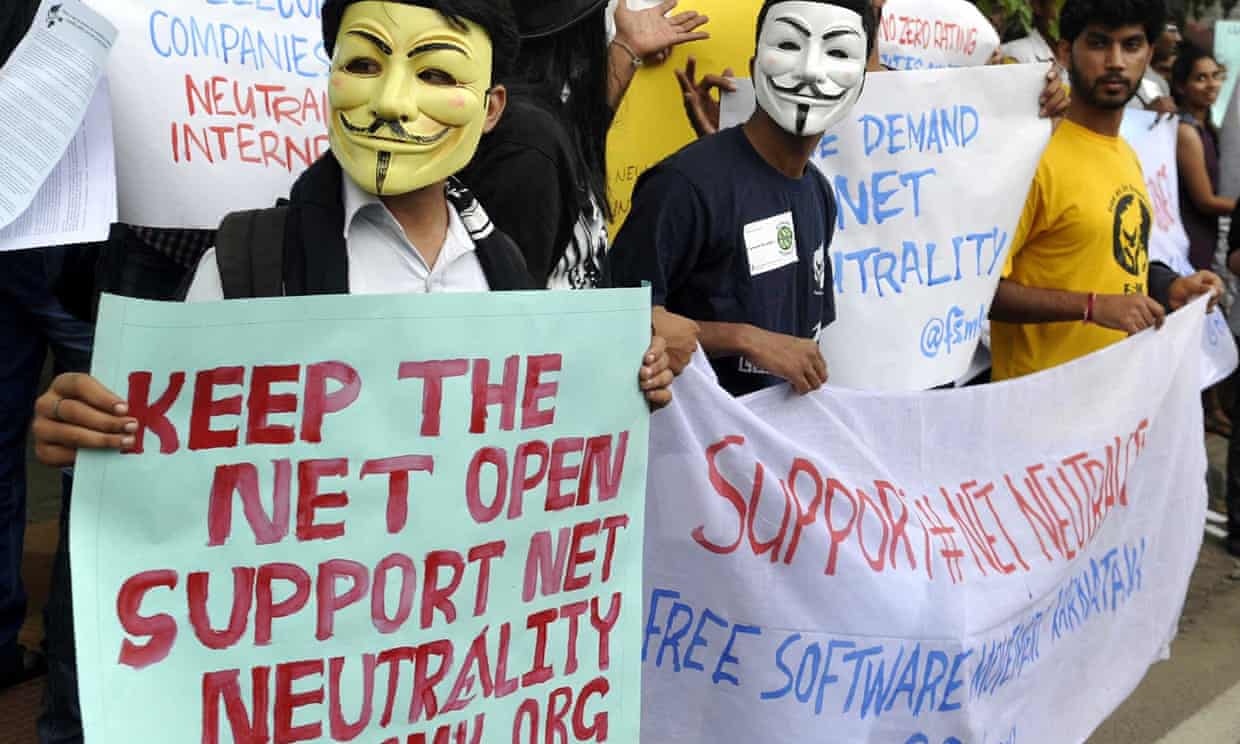 Activists wear Guy Fawkes masks during a demonstration supporting net neutrality in Bangalore, India.
"Do you want [the internet] to be governed by engineers and entrepreneurs, or do you want it governed by lawyers and bureaucrats here in Washington?" That was the question asked to the American public by Ajit Pai, chair of the Federal Communications Commission, when he appeared on Fox News last week to talk about his intention to change the way access to the internet is regulated.
The dark intonation of the words "lawyers and bureaucrats" left the viewer in no doubt that Pai's rollback of laws governing what is known as "net neutrality" could only be a good thing. Who better to decide the communications infrastructure of a country than a group of wealthy telecoms companies in an almost competition-free environment?
In a 210-page document, Restoring Internet Freedom (pdf), released the day before Thanksgiving, the FCC outlined how it would rely more heavily on business competition and anti-trust laws to regulate how internet service providers charged for access to their services, with a requirement to provide "transparency" to consumers.
Activists see the ending of net neutrality, effectively the rules that stop internet service providers discriminating against certain types of content, as having serious consequences for smaller or more diverse web services that will no longer be protected from providers either slowing their traffic or pricing them out of the market altogether. It has also been heavily criticised by large technology companies and social platforms, which see it as tipping the scale in favour of telecoms providers such as AT&T and Verizon. …
The FCC is poised to dismantle common carriage for broadband and wireless providers. That's bad, but the internet itself is worse.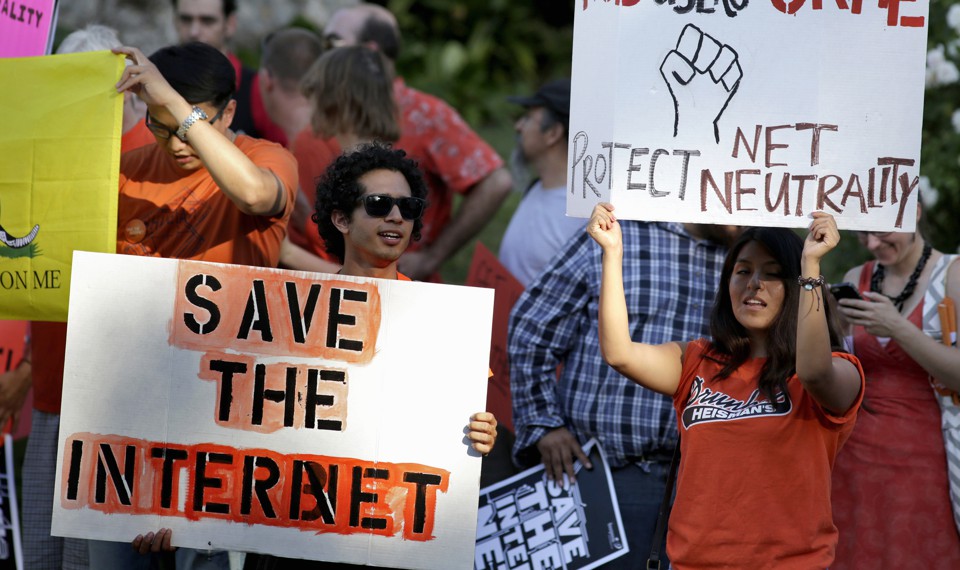 Activists rally for network neutrality in Los Angeles in 2014.
In a new video advocating for network neutrality—a name for regulating internet providers like public utilities—the American Civil Liberties Union declares that "giant internet companies shouldn't have the power to mess with what we read, watch, and explore online." The ACLU is referring to broadband and wireless carriers like Comcast and AT&T, who would have the power to throttle, charge for, or even block access to services, websites, or other online resources if the Obama-era rules are rolled back.
Yesterday, Federal Communications Commission chairman Ajit Pai announced the agency's plans to do precisely that. The plan will likely pass along party lines at the next FCC meeting December 14.
It makes sense to construe broadband and wireless providers as common carriers, like telephone companies and utilities. And a majority of Americans, no matter their affiliation, support regulating internet providers in this manner. But advocates must also acknowledge that the internet is hardly a healthy environment for competition, consumer protection, and equity of use even with net-neutrality guidelines in place. …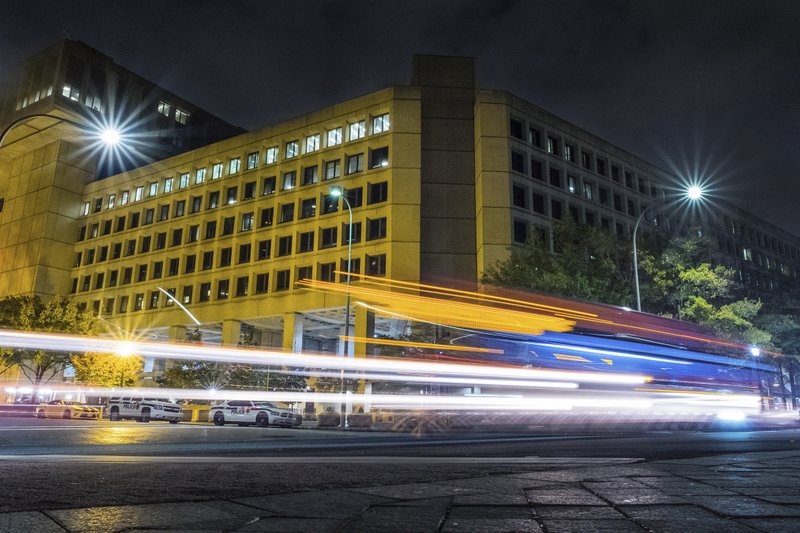 The FBI failed to notify scores of U.S. officials that Russian hackers were trying to break into their personal Gmail accounts despite having evidence for at least a year that the targets were in the Kremlin's crosshairs, The Associated Press has found.
Nearly 80 interviews with Americans targeted by Fancy Bear, a Russian government-aligned cyberespionage group, turned up only two cases in which the FBI had provided a heads-up. Even senior policymakers discovered they were targets only when the AP told them, a situation some described as bizarre and dispiriting.
"It's utterly confounding," said Philip Reiner, a former senior director at the National Security Council, who was notified by the AP that he was targeted in 2015. "You've got to tell your people. You've got to protect your people."
The FBI declined to discuss its investigation into Fancy Bear's spying campaign, but did provide a statement that said in part: "The FBI routinely notifies individuals and organizations of potential threat information."
Three people familiar with the matter — including a current and a former government official — said the FBI has known for more than a year the details of Fancy Bear's attempts to break into Gmail inboxes. A senior FBI official, who was not authorized to publicly discuss the hacking operation because of its sensitivity, declined to comment on when it received the target list, but said that the bureau was overwhelmed by the sheer number of attempted hacks. …
Film on Washington paper's role in Vietnam leak comes as talk of treason is back and the press is again at loggerheads with a hardline Republican White House.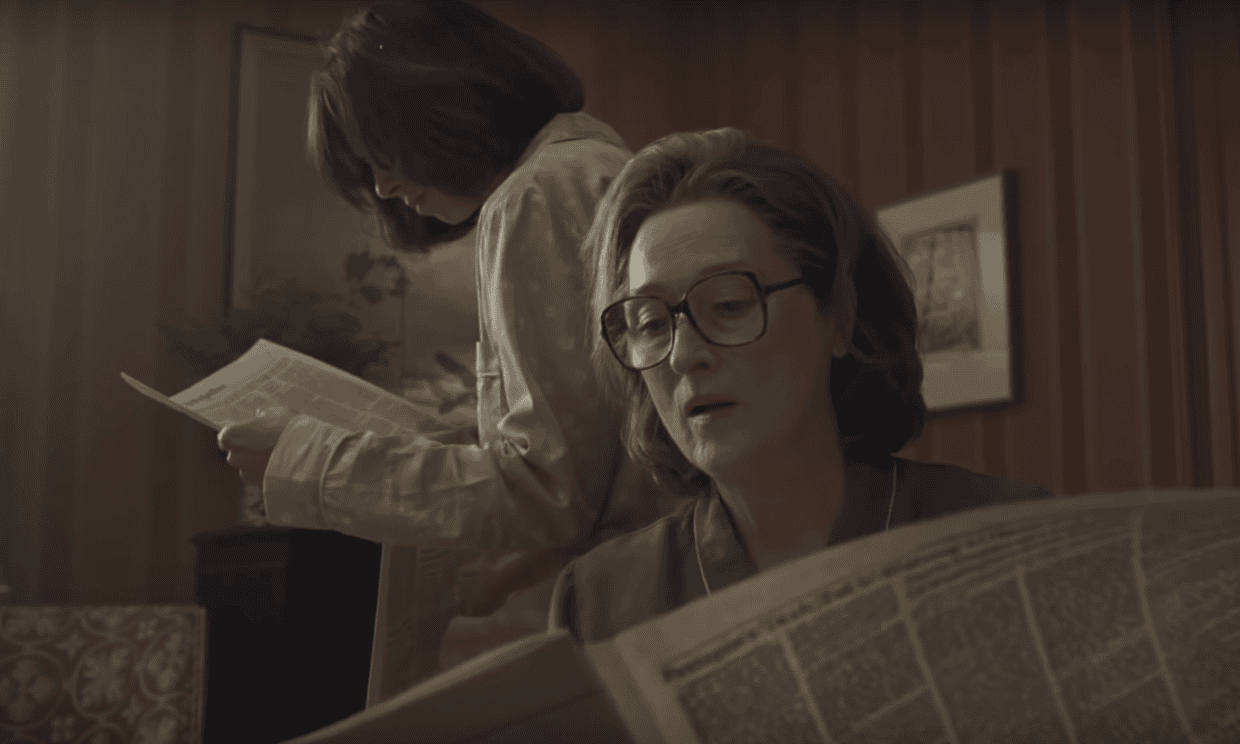 Meryl Streep in Steven Spielberg's Pentagon Papers drama The Post.
It has been described as a Hollywood all-star team's riposte to Donald Trump. Steven Spielberg's new film, The Post, headlined by Tom Hanks and Meryl Streep, dramatises the Washington Post's publication of the classified Pentagon Papers, which exposed government lies about the Vietnam war.
But while there are well chronicled parallels between the administrations and obsessions of Trump and Richard Nixon, the movie is also provoking debate about the role of media as watchdog – and whether a similar leak today would survive partisan attempts to discredit the messenger.
Spielberg consulted Daniel Ellsberg, the Rand Corporation strategic analyst who leaked the Pentagon Papers – a top-secret 7,000-page document detailing US strategy in south-east Asia from 1945 to 1967 – to New York Times journalist Neil Sheehan in 1971. It was a bombshell that revealed the White House knew it was fighting an unwinnable war.
After the Nixon administration won a court injunction that stopped the presses, Ellsberg gave a copy of the documents to the Post and 17 other newspapers. The Times and Post fought the order for 15 days until the supreme court overturned the ban in a 6-3 decision. Justice William Douglas wrote: "The dominant purpose of the first amendment was to prohibit the widespread practice of governmental suppression of embarrassing information." …
Heightened seismic activity, mudflows and confirmation the volcano is shifting into magmatic phase prompts warnings and airport closures.
A large eruption of Bali's restless Mount Agung volcano could be imminent, Indonesian officials have said as they called for 100,000 people to leave the area.
So far, 40,000 people have been moved away from the volcano and tens of thousands of travellers have been stranded due to airport closures.
Mount Agung has been spewing volcanic ash with increasing intensity since last Tuesday. After confirmation that the volcano was shifting into the magmatic phase, authorities raised the warning level to the maximum of 4 on Monday morning.
Indonesia's disaster mitigation agency (BNPB) has strongly urged people to immediately leave the designated exclusion zone, which has been extended to an 8-10km radius of the volcano.
"We ask people in the danger zone to evacuate immediately because there's a potential for a bigger eruption," said Sutopo Purwo Nugroho, a spokesman for the agency. …
RED ALERT

A man observes the Mount Agung with binoculars at a viewing point in Bali, Indonesia, Wednesday, Sept. 20, 2017. Officials have more than doubled the size of evacuation zone around the Mount Agung volcano o the tourist island of Bali and raised its alert level for the second time in less than a week.
Just as authorities feared, Mount Agung did indeed erupt for the first time in over 50 years, crippling travel in and out of Bali. Locals took shelter to wait out the volcanic ash.
Smoke, steam, and soot surged from the volcano three times on Saturday alone, rising 7,600 meters (4.7 miles) into the air. CNN reports that 24,000 residents had to be moved to temporary shelters this weekend as ash fall hit several villages, but travel delays are stranding more people in the region.
As flights were canceled, Saturday and Sunday saw nearly 8,000 people stuck in Ngurah Rai International Airport. If the airport completely shuts down—a real possibility with Mount Agung continuing to erupt—roughly 50,000 passengers could be unable to leave Bali.
An erupting volcano in Bali disrupts some flights https://t.co/dR7GDGDll0 pic.twitter.com/KQhztFYpDX

— Bloomberg (@business) November 26, 2017
Most villagers who live near the 9,940-foot volcano are expected to stay in shelters until the volcano's activity subsides. Indonesia's Volcano Observatory Notice for Aviation is warning that Mount Agung could continue sending its ash cloud higher and farther. …
Have you ever had a question enter your brain that consumed you until you figured out the answer? Not complex things like "How does time operate on the event horizon of a black hole?" I'm talking about small things, like "Why doesn't saran wrap cling to things anymore?" or "What does human meat taste like?" or "Can insects get fat?"
My brain is basically Pokemon for inconsequential questions about life. Questions big, small, really small, and so small that they probably weren't worth looking up to begin with. Strangely, I often find that those questions yield interesting answers nonetheless. For instance …
Why Don't Fictional Characters Say Goodbye When They Hang Up A Phone?
---
A huge majority of movie and TV characters are presumptuous jerks whose arrogance is so potent that they assume they know exactly when a phone call has ended. They don't give the slightest of shits about confirming that a conversation is over. They just hang up without saying goodbye, probably in a pathetic attempt to reclaim some kind of upper hand against everyone they speak to. Here's a whole montage about it:
That's nearly three minutes of characters leaving people on the other line wondering if the person they were talking to was silently murdered. If someone was persistent or insane enough, that video could have been 200 hours long without ever using the same scene twice. This trope so consistently shows up in movies and TV shows that there has to be a legitimate reason for it, because right now, the only reasoning I have is that screenwriters are secretly telling us the characters we're supposed to empathize with are actually inconsiderate dicks. Since that can't possibly be right, why do so many characters refuse to say goodbye?
The answer can be summed up in a single word: efficiency. …
The brazen drug scene of Cracolândia is unlike nearly anything in any city in the world – hundreds and sometimes thousands of addicts, congregating openly in the city's bustling downtown core. Every mayor thinks they have a solution.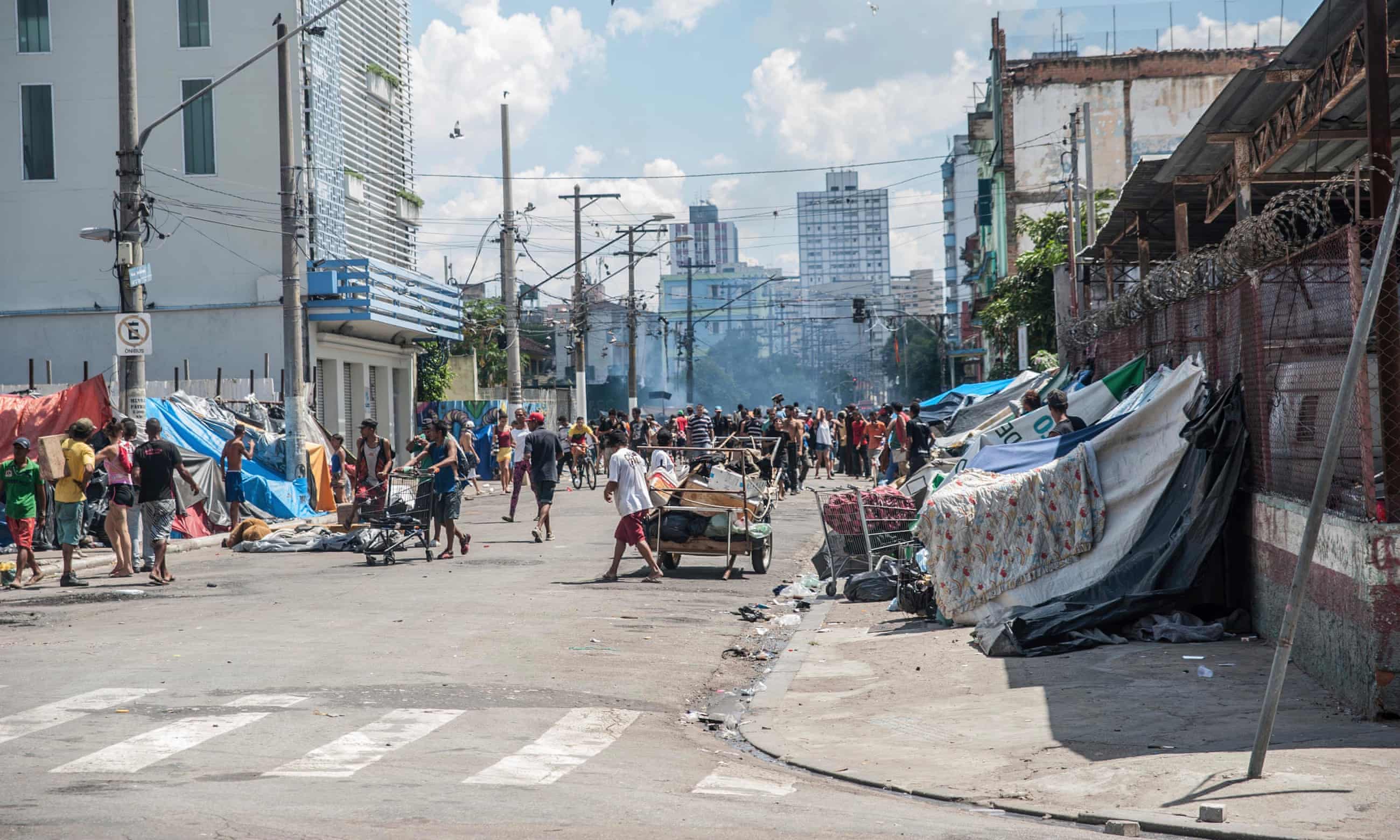 For fans of the TV show The Wire, Cracolândia looks like Hamsterdam, the 'free zone' for drug dealers and addicts.
"It's a horrible life. You don't eat. You don't sleep. Any money you can get goes on crack," says Felipa Drumont.
Drumont is 26, trans, homeless and addicted to crack. For the last four years, she has lived on the streets of an area of central São Paulo that has become infamous: Cracolândia, literally "Crackland".
Here, hundreds of people sit in the middle of the street, wrapped in blankets, and smoke crack openly. Others wander, wild eyed, looking for tin cans and other recyclables to sell. Most are skinny and gaunt, faces contorted from years of drug abuse. There is garbage everywhere and a thick smell of body odour.
Police patrol the perimeter, just metres away. They keep an eye on things but don't intervene with the drug-taking or dealing. Instead, they mostly watch for other crimes, such as robbery. Municipal officers and NGO workers hover nearby.
Even more surprisingly, on weekdays, there are also workers with backpacks and suited office types, who scurry past on the opposite side of the street. Despite being a scene of intense urban degradation, Crackland in fact sits on prime real estate. …
Five years after a notorious rape and murder, 100,000 taxi drivers are being conscripted in the fight to change traditional male mindsets.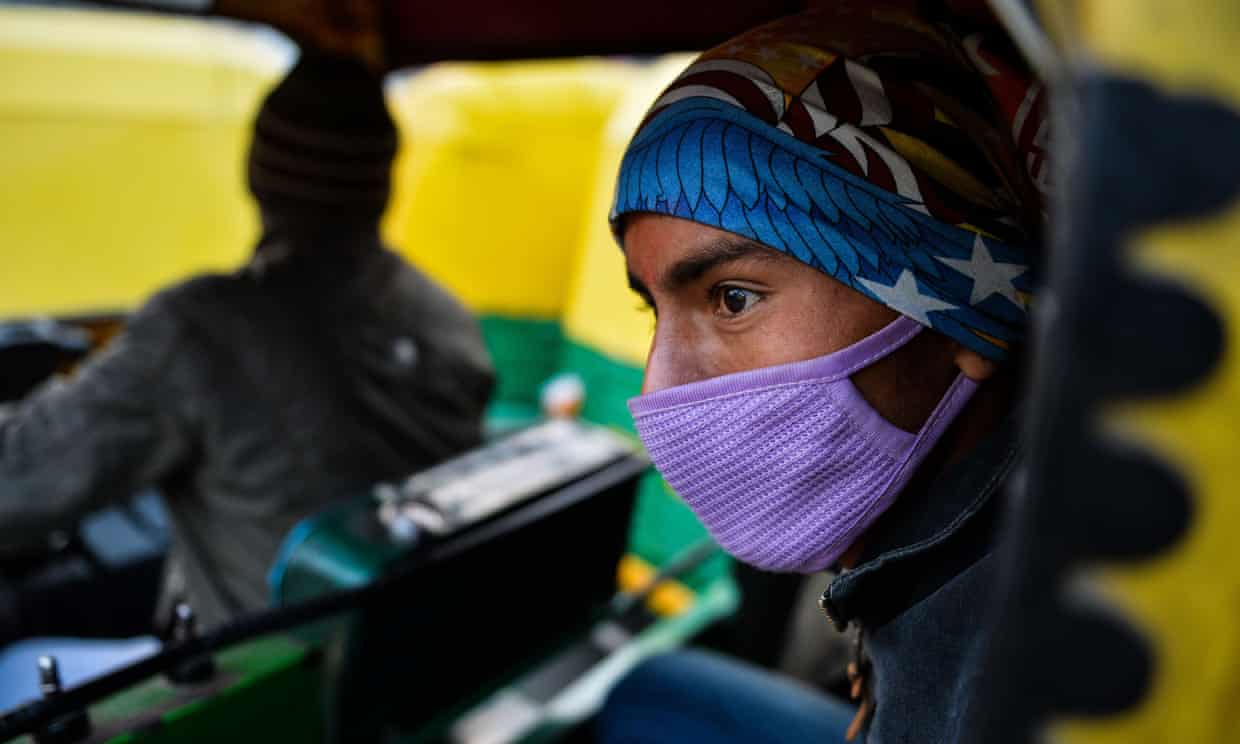 An auto rickshaw passenger in Delhi.
In the dim classroom, the low lights form a halo around Achyuta Dyansamantra as he strides back and forth before a whiteboard, intoning into the microphone like a preacher.
"If you stare at a woman for more than 14 seconds, that can land you in jail," he tells the audience. Singing to women in public or passing lewd remarks is also banned, he says. "Whether you agree with it or not, the law is the law."
About 100 faces stare back, many scribbling notes, some toying with their phones. These men in grey-blue safari suits are some of more than 100,000 commercial drivers who operate taxis and rickshaws in the teeming Indian capital, Delhi.
Since a gang rape and murder five years ago incensed the nation, such "gender sensitisation" classes have become mandatory to renew commercial driving licences in the city.
As the anniversary of the death of physiotherapy student Jyoti Singh approaches, advocates for Indian women say these classes are helping to change a patriarchal culture, one that has proved more stubborn to reform than the country's laws against sexual harassment and assault. …
Romance Math

Uncharted territory.
Amid all the scrutiny that Malia Obama has been subjected to in her first months at Harvard University, nothing has attracted as much press attention as her being snapped by eager paparazzi kissing a white guy.
The guy—identified by enterprising journalists as 19-year-old Rory Farquharson—is a British-born Harvard sophomore. The kiss, outside last week's Harvard-Yale football game, suggests that the 19-year-old former first daughter is boldly asserting her independence after eight sheltered years in the White House.
The families of presidents have always been the subject of tabloid fascination, but Malia Obama, like her father Barack Obama before her, inhabits an unprecedented position in America's centuries-long race debate. Many, including other first daughters past and present, have argued quite reasonably that the press should leave Malia alone. Of course, that's unlikely to happen. Never before has such a high-profile young woman of color navigated her way through the Ivy League dating pool. Which is why it's all the more intriguing that Obama's journey—at least for now—has ended with a white guy.
Marriage rates overall are in precipitous decline across America, but this is especially true for black Americans—only 30% of black American adults were married in 2015, Pew researchers found. Black women—particularly those with the most education like Obama—are faced with a limited pool if they seek to date within their race. Due to a host of societal conditions—from early death to mass incarceration—twice as many black women attend college as black men. …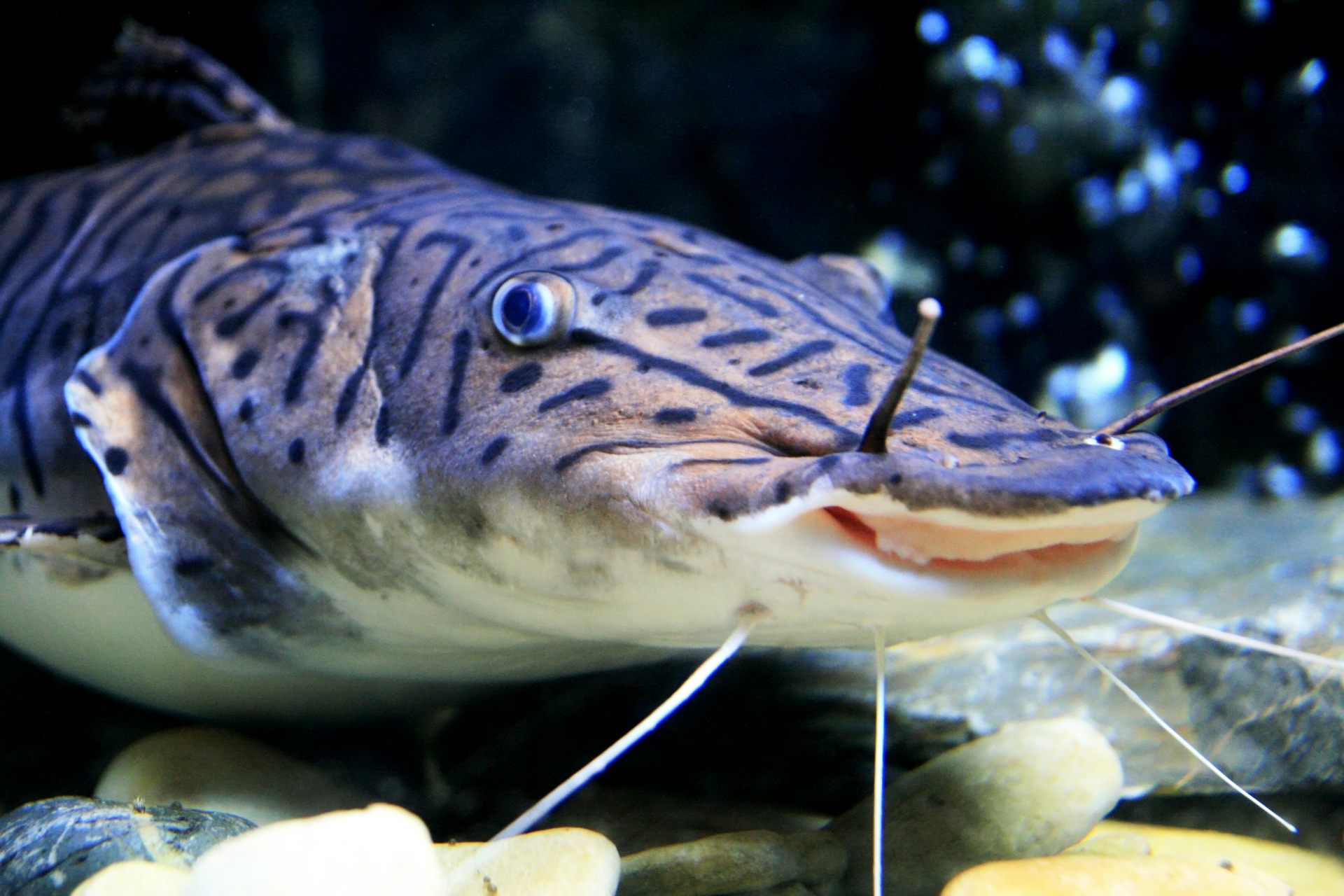 There seems to be significant confusion about what happened in the British parliament when MPs discussed a proposed amendment to the EU (Withdrawal) Bill to formally recognise animal sentience. But where science is concerned, animal sentience is in no doubt.
The definition of sentient is simply "able to perceive or feel things". Today most of us would probably also say that animals are able to feel emotion, form attachments and have distinct personalities. Yet for many decades the idea of animals feeling emotions or having personalities was dismissed by behavioural scientists. This strange view that arose from the 17th century philosopher René Descartes' alleged assertion that animals are without feelings, physical or emotional.
Recent work has debunked this idea (whether or not Descartes actually said it). If any mammal appears to be free of emotions, apart perhaps from cynicism, it would be the goat. Yet scientists have been able to show that goats become emotionally aroused in response to various test situations, and whether these emotions are positive or negative.
The researchers analysed the calls the goats made when they were expecting food, when they were frustrated because a food reward didn't arrive and when they were isolated from their herd mates. They also used the goats' body language and heart rate to calibrate their assessment of the emotions expressed in the calls, as analysed using the frequency of the sounds. …
More men than ever are developing type 2 diabetes. I knew my weight put me at risk, but I needed a nudge from my friends before I changed.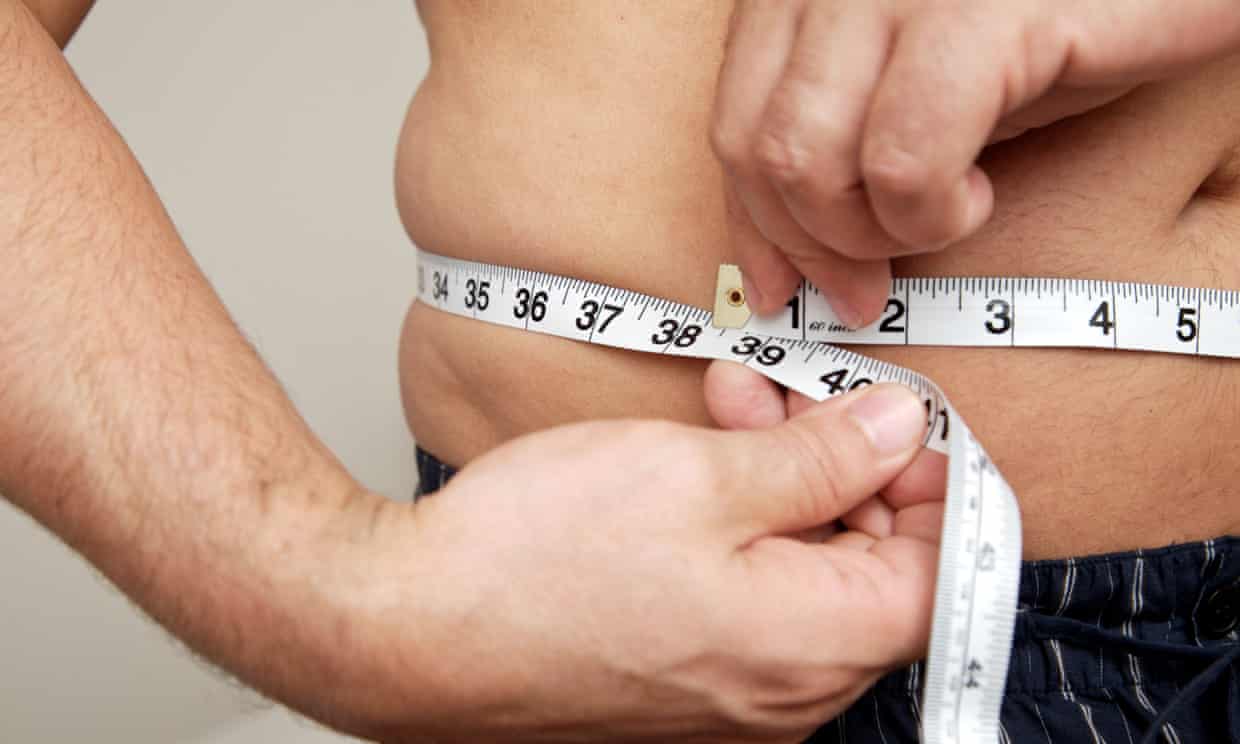 'We can't ignore the facts that health messages are not getting through to many men.'
Men, be warned. It seems we are not taking very good care of ourselves. Many of us are overweight and we are paying the price with poorer health. Research by charity the Men's Health Forum found men were over 25% more likely to develop type 2 diabetes than women. Shockingly, almost one in 10 men are now suffering from this disease.
The research also found that men were more than twice as likely to have a major amputation. Almost 70% of people presenting with a foot ulcer caused by type 2 diabetes are men. It gets grimmer. Untreated, type 2 diabetes kills, and it is now killing proportionately more men than ever, according to the study.
We can't ignore the facts that health messages are not getting through to many men. We are developing problems such as type 2 diabetes through a combination of obesity – apparently the UK is the sixth fattest nation in the world – and a woeful lack of exercise. In March, the NHS's annual review of obesity said one in four adults in England took less than 30 minutes of moderate exercise a week, compared to the recommended 150 minutes.
Is being overweight suddenly socially acceptable for men? Without the social stigma, is it now OK to be obese? Worryingly, Men's Health Forum says that more than half of overweight men think their weight is fine. …
Video Goodnesses
and not-so-goodnesses
Moby & The Void Pacific Choir – In This Cold Place Official video by Steve Cutts.
Trump promised to "Make America Great Again," but seven months into his presidency he has done exactly the opposite: stoking hate and division, selling out to lobbyists, and profiting at the public's expense. Robert Reich explains that for the good of the country, it is time for all of us to speak out against him.
The time has come for CREAM – the latest product that will fix your life. This is the story of Dr. Bellifer, a scientific genius, who after years of smashing particles together, reveals his revolutionary new product: a cream with the power to fix all of the world's problems.
You can't click a headline this day without hearing what industry Millennials are killing. But now, the notorious Killer Millennial is confessing: that's right. She killed diamonds. And she's not sorry.
This is a tech-blues odyssey, an introverts primal scream, where complex emotions and urges are vented and perfectly complemented by Rathsman's explorations into the dark corners of electronic music.
FINALLY . . .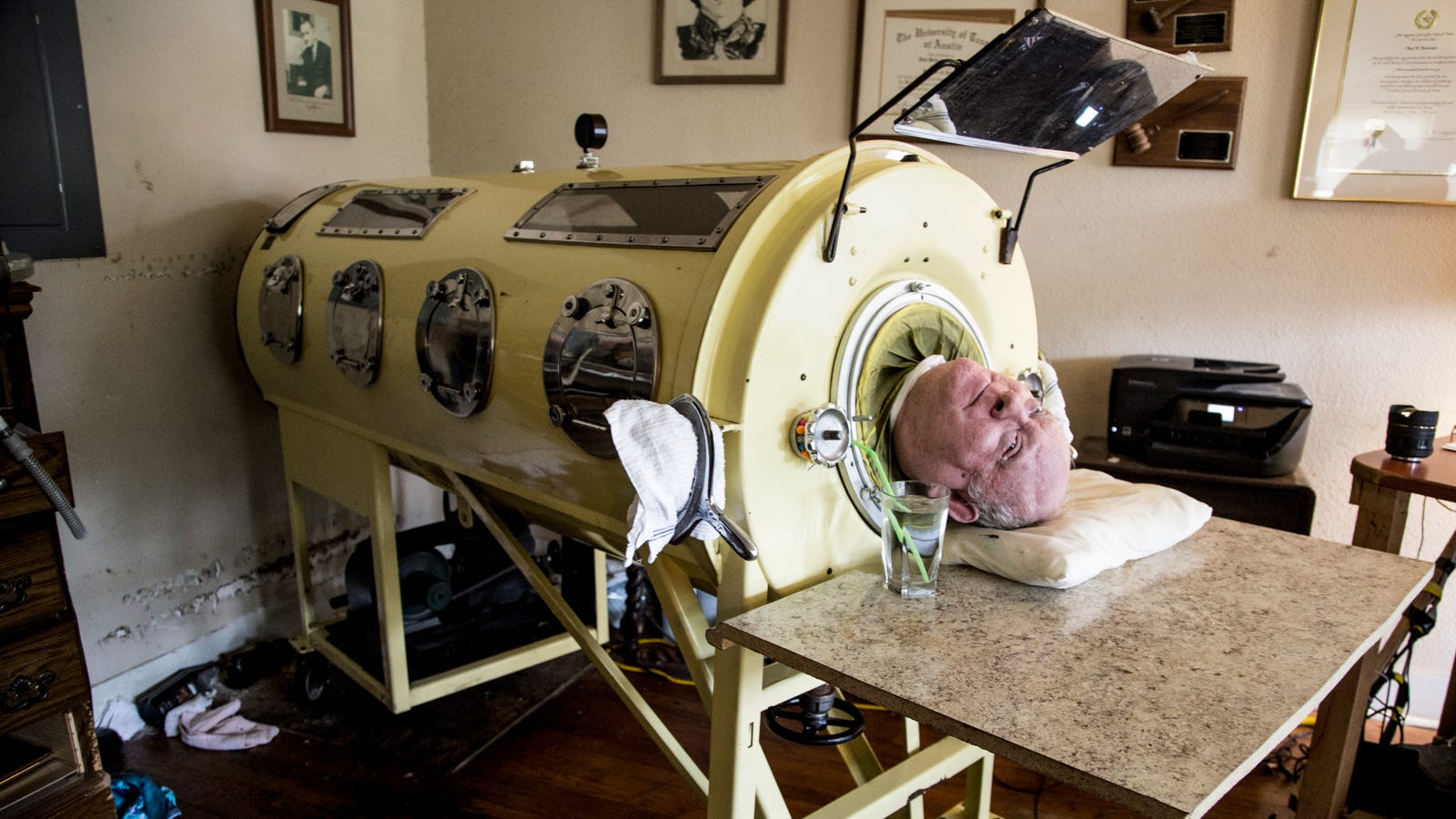 Martha Lillard spends half of every day with her body encapsulated in a half-century old machine that forces her to breathe. Only her head sticks out of the end of the antique iron lung. On the other side, a motorized lever pulls the leather bellows, creating negative pressure that induces her lungs to suck in air.
In 2013, the Post-Polio Health International (PHI) organizations estimated that there were six to eight iron lung users in the United States. Now, PHI executive director Brian Tiburzi says he doesn't know anyone alive still using the negative-pressure ventilators. This fall, I met three polio survivors who depend on iron lungs. They are among the last few, possibly the last three.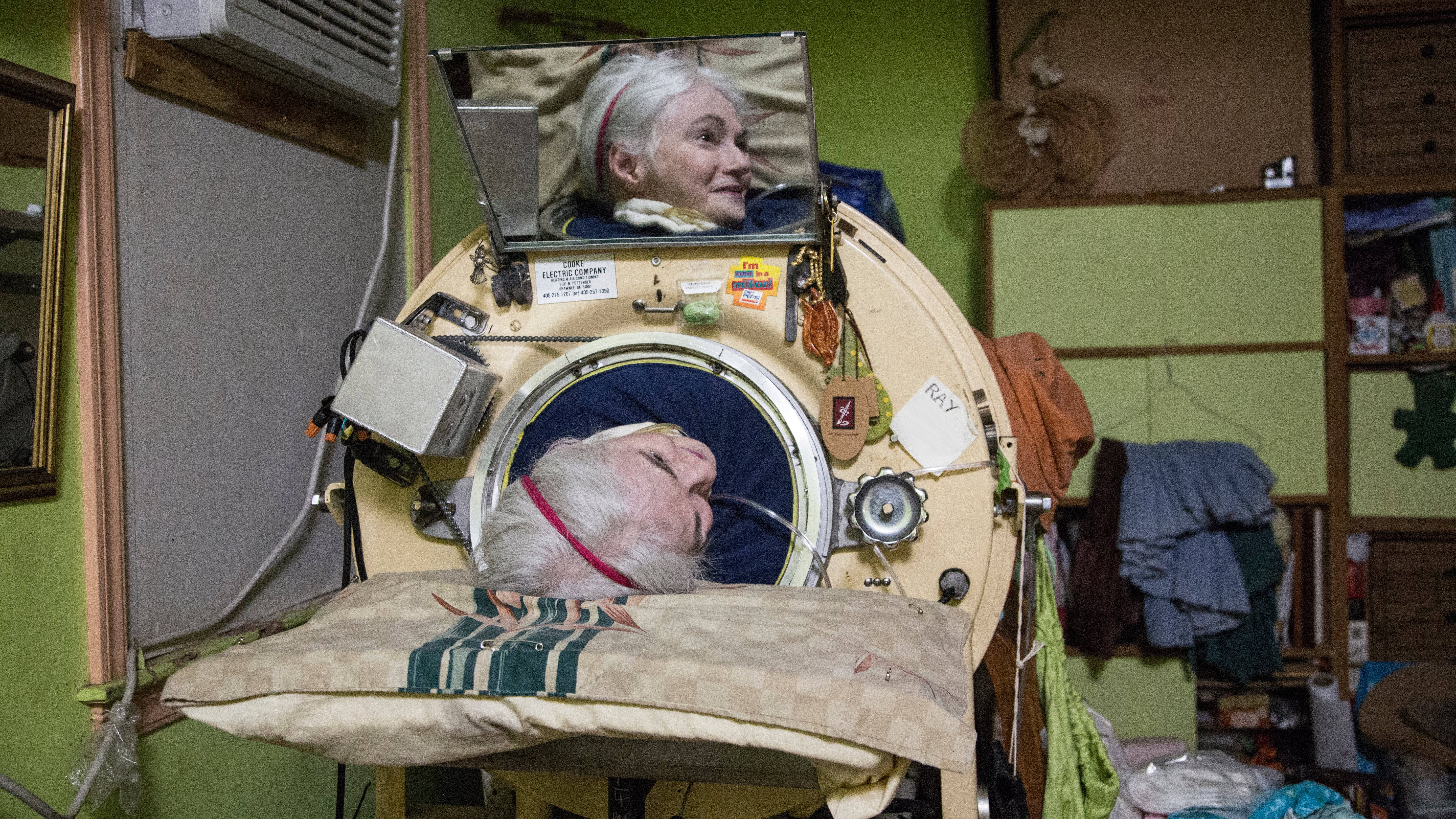 Martha Lillard inside her iron lung, which has been modified by mechanics over the years.
Their locations form a line that cuts directly through the heart of the country—one in Dallas, one outside Oklahoma City, and one in Kansas City, Missouri—what some call tornado alley. …
Ed. More tomorrow? Probably. Possibly. Maybe. Not?