Since July, fourteen formerly homeless individuals have lived in a self-governed tiny home village — known as the Beloved Community Village — at the corner of 38th and Walnut streets in RiNo. The village, which consists of eleven eight-by-twelve-foot homes, a "circ house" and a bathing facility, has been a success in terms of raising awareness of alternative housing solutions in Denver. On November 14, the village was named one of the recipients of the Mayor's 2017 Design Awards. And the tiny homes have even become something of a tourist attraction — leading volunteers and residents to install a brightly colored security fence for added privacy.
The village is a "pilot project" with a six-month lease on life from the Urban Land Conservancy, the owner of the property, and a temporary zoning permit from the city. But when the ULC announced in September plans to build an affordable-housing complex on the land, the Colorado Village Collaborative, the coalition that brought the project to fruition, scrambled to find a new location for the village before it had to be off the property on January 16.
As it turns out, the new location is only a couple hundred feet away, the collaborative announced today.
…
The tax debate offers a clear measure of how deeply insular the GOP has become. It's now governing solely of, by, and for Red America.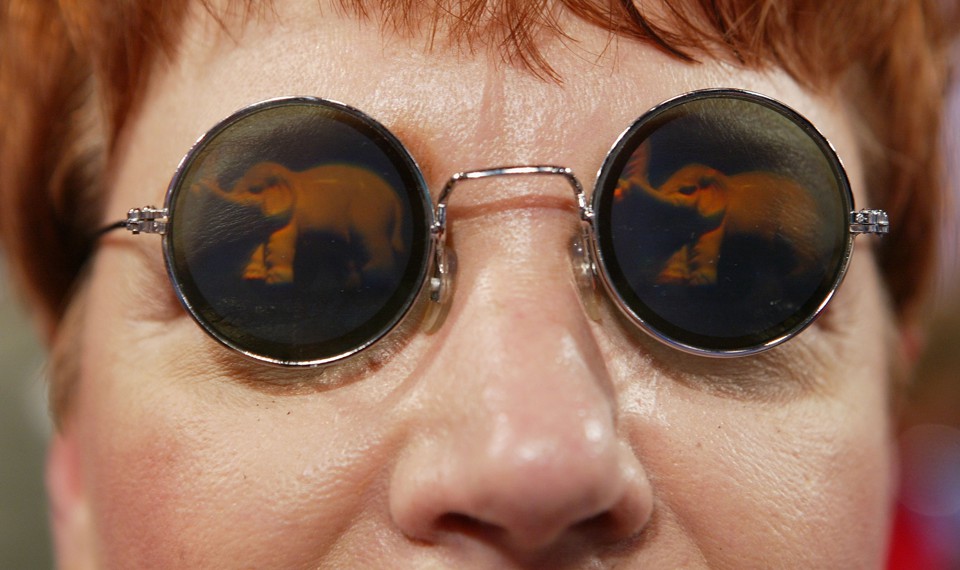 A delegate wears elephant-themed glasses at the 2004 Republican National Convention.
When Ronald Reagan passed his historic tax cut in 1981, he won support from 25 Democrats in the Senate and 113 in the House.
When George W. Bush passed his sweeping tax cut in 2001, he won support from 12 Democrats in the Senate and 28 in the House.
But when President Trump and Republican leadership muscled their respective tax-cut plans through Congress this fall, not a single Democrat in either chamber voted yes. That shutout came even though 12 House Democrats represent districts Trump carried last year, and Democrats in 2018 are defending 10 Senate seats in states the president won.
Many factors contributed to the change. Across all issues, it's become less common for legislators to vote across party lines than in the Reagan, and even Bush, era. And Trump has less leverage over Democratic legislators than his predecessors did because he has a much lower job-approval rating than either of them, especially among Democratic voters.
But there is a more straightforward reason why not a single Democrat backed the legislation: The GOP not only entirely excluded Democrats from the process of drafting the bills, but the party punished Democratic constituencies—from residents of high-tax states to graduate students—in the bills' substance. The tax plans represent a political closed circle: bills written solely by Republicans and passed solely by Republican votes that shower their greatest benefits on Republican constituencies. Meanwhile, the biggest losers in the plans are the constituencies of the Democrats who universally opposed them. It's not just redistribution: The tax bills are also grounded in retribution.
In that way, the tax debate offers the clearest measure of how powerfully the Republican Party in the Trump era is folding inward. Neither Trump nor GOP congressional leaders are even pretending to represent the entire country—or to consider perspectives beyond those of their core coalition. Instead the party has shown that as long as it can maintain internal unity over its direction, it will ignore objections from virtually any outside source—not just Democrats, but also independent experts, affected interest groups, and traditional allies abroad. …
U.S. consumers seem to be devoting a bigger share of their spending to social advocacy groups and newspapers.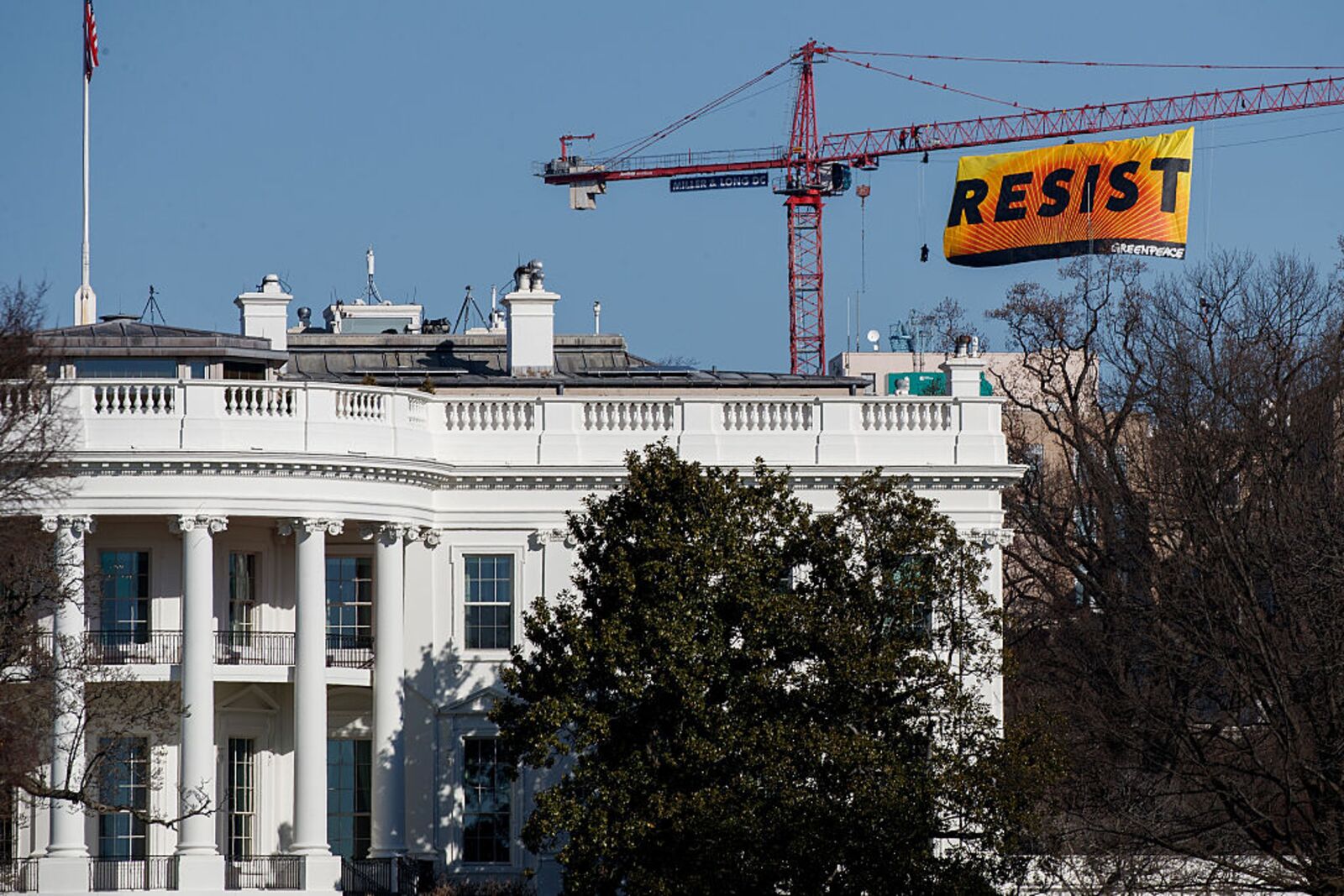 Protest isn't cheap.
If you think the presidency of Donald Trump has cast a pall on American democracy, consider a bright side: It has been very good for two important institutions of civil society — social advocacy groups and newspapers.
One way to assess the changing state of the nation is to follow how people spend money. To that end, I looked at Commerce Department data on personal expenditures in the year before and after Trump's election in early November 2016, to see if any shifts in U.S. consumer purchases stood out.
Two did. A category called "social advocacy groups and civil and social organizations" — which could include memberships in anything from the American Civil Liberties Union to the National Rifle Association — saw its share of total spending grow by 16 percent. The share of another, "newspapers and periodicals," increased about 7 percent. This put them both among the top five…
As Mueller's investigation heats up, the president is drawing directly from Nixon's playbook. This time, it might actually succeed.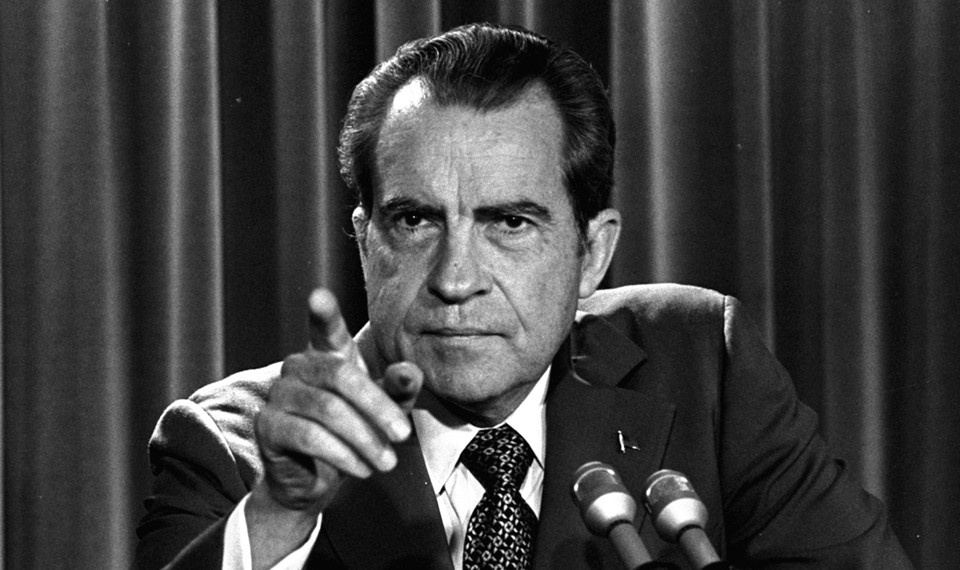 President Nixon tells a White House news conference in 1973 that he will not allow his legal counsel, John Dean, to testify on Capitol Hill in the Watergate investigation.
No president has loomed as large over Donald Trump as Richard Nixon. Since he launched his campaign, when Trump appealed to his own Silent Majority through calls for law and order along the borders and in the cities, the comparisons have never stopped. As the congressional and Justice Department investigations into the Trump campaign and administration's dealings with Russia have unfolded, the comparisons with Watergate have been front and center. Some of the comparisons have been useful, pointing to relevant precedent, while others have been off the mark.
But now that Special Counsel Robert Mueller's investigation is entering a new and more intense phase, as the prosecutor and his team seem to be circling closer to the president himself, one thing is clear—President Trump is drawing directly from Richard Nixon's playbook as he mounts a three-pronged strategy to fight the investigation.
Claiming that the president can't actually obstruct justice, an argument that emanated from the White House this weekend, stems directly from Richard Nixon's famous comment to television interviewer David Frost in 1977. "When the president does it, that means it's not illegal," Nixon said. The comment shocked many Americans who were surprised to hear such a brazen defense of executive prerogative from the disgraced president, but the comment reflected how he had actually perceived his authority while in the Oval Office. As Watergate unfolded, the Department of Justice's Office of Legal Counsel had concluded that a president could not be indicted or criminally prosecuted. Nor did Nixon respect the power of a special prosecutor.
Whereas much of the nation was outraged in October 1973 when the president moved to have Special Prosecutor Archibald Cox fired, Nixon believed that he had the authority to make whatever decisions were necessary involving executive-branch appointments. In a letter to Robert Bork, who was the only person willing to carry out the order, he accused Cox of refusing to comply with his orders and said: "Clearly the government of the United States cannot function if employees of the executive branch are free to ignore in this fashion the instructions of the president." Invoking executive privilege, he refused to turn over White House recordings to Congress or the Special Prosecutor Leon Jaworski, warning that doing so would "set a precedent that would cripple all future presidents by inhibiting conversations," until the Supreme Court forced his hand in July of 1974. …
Hidden Figures

We would not be here without Anita Hill and others before her.
In 1975, a payroll clerk at the US Environmental Protection Agency named Paulette Barnes sued the agency when she was fired for refusing a boss's advances. A year later, a former US Justice Department employee named Diane Williams filed a claim against her ex-employers for the same reason. They won their cases, paving the way for the Supreme Court's unanimous 1986 decision that sexual harassment was a violation of the Civil Rights Act—the result of a case brought by a third black woman, Mechelle Vinson, against the bank where her former supervisor harassed and raped her repeatedly over several years.
Five years later, law professor Anita Hill's testimony about Clarence Thomas's lewd behavior as her boss brought the term "sexual harassment" into public discourse and gave millions of women the ability to name the abuse they had endured.
And in the wake of the initial accusations against Hollywood producer Harvey Weinstein, the hashtag #MeToo—the name of a movement launched 10 years earlier by writer and activist Tarana Burke, also a black woman—helped to harness collective outrage into a force that is reshaping workplaces around the country.
Those notable efforts are on top of the work of civil rights activists from the members of Working Women United, an advocacy group that spoke out against harassment in the 1970s, to the activists of Black Lives Matter, who highlighted the structural oppression and aggressions large and small underpinning the discussion on harassment today. …
Jubilation and tears of joy as Australia becomes the 25th country to recognise same-sex marriage
Australia's parliament has legislated for marriage equality, passing a bill almost unanimously to allow two people, regardless of sex, to marry.
On Thursday the House of Representatives passed a cross-party bill after an unprecedented national postal survey gave unstoppable momentum to legislate the historic social reform.
Australia, which changed the law in 2004 to say that marriage is only between a man and a woman, now becomes the 25th country to recognise same-sex marriage.
The lower house passed marriage equality with almost all members of the governing Liberal-National Coalition joining Labor, the Greens, and crossbench MPs in a free vote to pass the bill which cleared the Senate last week without amendment.
The only no votes were Coalition MPs Russell Broadbent, Keith Pitt, David Littleproud and independent MP Bob Katter.
The speaker of the House of Representatives, Tony Smith, declared the vote carried, since fewer than five MPs opposed it, triggering a standing ovation from the parliamentarians and public gallery. …
The past was gross. Deodorant wasn't invented yet, there were plague rats everywhere, and people shat on the floor. Just, right on the floor. To them, this was normal. Bodily functions like sweating, urinating, farting, or defecating were seen in completely different lights. Disgusting lights. Like fluorescents or something. We're talking about …
#5. The Dick Menstruation Of Ancient Egypt
---
To the approximately half of you who don't own a functional uterus, congratulations on not menstruating. But if you had lived in ancient Egypt, there's a pretty good chance you would have anyway. No, this wasn't a weird evolutionary quirk. The culprit was a parasitic worm that lived in Egyptian marshes, and loved nothing more than a good swim up the ol' dickhole. Egyptians referred to the drippy dong syndrome as "ahaa disease," as in "Aha! This mysterious puddle is from my leaky dick. Mystery solved."
Ahaa was so common that it's recorded in at least 50 separate medical texts from the period, which means we know the hieroglyphics for a bleeding wang.
Archaeologists believe these symbols put together
stood for "FUCK THIS! FUUUUUUCKKK!"
The right side of that image features a dude with what looks like a colossally huge penis, but it is in fact a penile sheath, intended to protect the wearer's fun zone from the worms. This protection was only available to the elite few, however, as was the knowledge of what they were protecting themselves from. The disease was so widespread amongst the common people that many of them thought it was a normal fact of life. While by no means a universal belief, some ancient Egyptians wrote of boys becoming men when blood was seen in their urine, likened to a young woman's first menstruation. This belief continued up until the early 20th century — the bleeding was seen as a necessary part of growing up, heavily linked with male fertility and sexuality. That is obviously ridiculous to us here in the future, where we assess a man's sexual fitness by the car he drives. …
Marshall Mathers became a megastar by partly tapping into the same disaffected white rage later mobilised by the 'alt-right'. But the rapper has made it clear he doesn't want to share fans with the president. With a new album out soon, can he prosper in an age of conscious protest?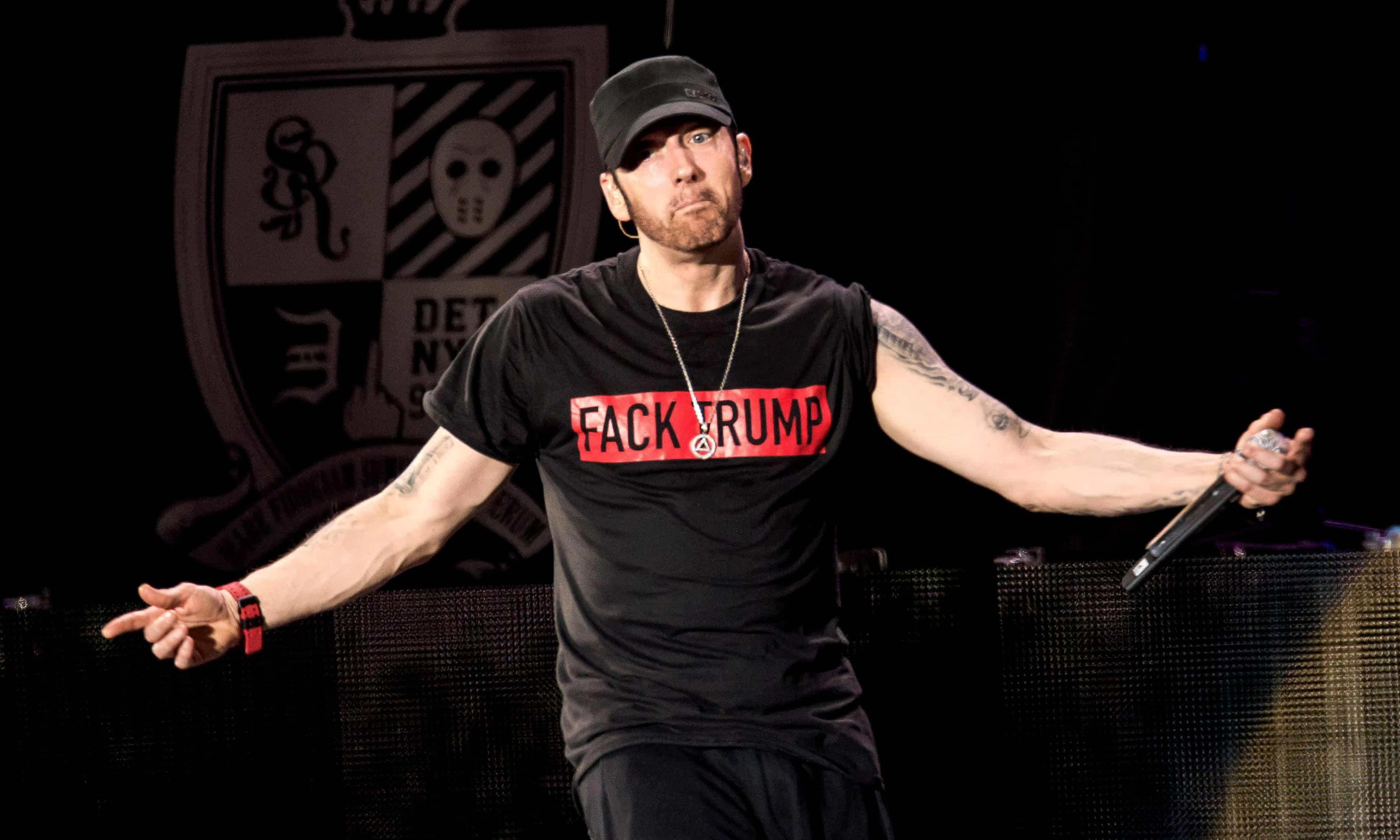 October's 2017 BET Hip-Hop Awards were a big night for Cardi B, DJ Khaled and Kendrick Lamar. Between them, they more or less swept the board: Cardi B took home five gongs, Khaled and Kendrick three each. But the night's big story, at least as far as most news outlets were concerned, was The Storm, a "cypher" freestyle filmed specially for the event by Eminem: four minutes of beatless invective aimed at Donald Trump that variously took in immigration, corruption, gun control, white supremacy and the NFL controversy, rapturously received by everyone from J Cole to Snoop Dogg.
It's a long time since Eminem has garnered those kinds of headlines. He has never stopped shifting millions of albums – 2009's Relapse and 2010's Recovery are among the biggest-selling albums of the century so far – and he's still a big enough star to pull in special guests such as Beyoncé and Ed Sheeran for his latest album, Revival, out next week. Sales aside, his position as a kind of cultural locus – an artist who, in 2002 alone, was apparently discussed 153 times in the pages of the New York Times – has long since faded, perhaps to his relief. And yet, here he was again, the night's biggest story, being debated everywhere from Fox News to Fortune magazine.
You can see why some commentators looked askance at a white artist upstaging hip-hop's biggest current stars, but the Eminem of The Storm sounded like a revitalised figure, as indeed he did on two other recent Trump-baiting tracks, last autumn's Campaign Speech, and February's No Favors. The former, a standalone freestyle, is a relentless verbal onslaught that threatens to waterboard Trump's supporters and enact revenge on the killers of Eric Garner and Trayvon Martin, while deriding Trump, then just a presidential candidate, as "a fuckin' loose cannon who's blunt with one hand on the button, who doesn't have to answer to no one".
His guest verse on the latter, a track from rapper Big Sean's album I Decided, is something else entirely: both a firework display of his technical skills and as wilfully repellent, stomach-churning and unconscionable as anything he came up with in the heyday of his alter ego Slim Shady. In it, he threatens to rape far-right commentator Ann Coulter "with a Klan poster, with a lamp post, door handle, shutter, a damn bolt cutter, a sandal, a can opener, a candle, rubber, piano, a flannel, sucker, some hand soap, butter, a banjo and a manhole cover" before murdering her. It's unremittingly unpleasant listening, but Eminem sounds more energised than he has in some time: for all the technical wizardry on display in the lyrics of a track like 2013's Rap God, the sense that he was going through the motions, ticking off each outrage – homophobia, misogyny, violence – was hard to miss. Whatever you make of No Favors, he doesn't sound like that here. …
When two 12-year-old girls in Wisconsin invited their classmate for a game of hide-and-seek in the forest, they planned to murder her. They later claimed they were forced to act by the mythical Slender Man.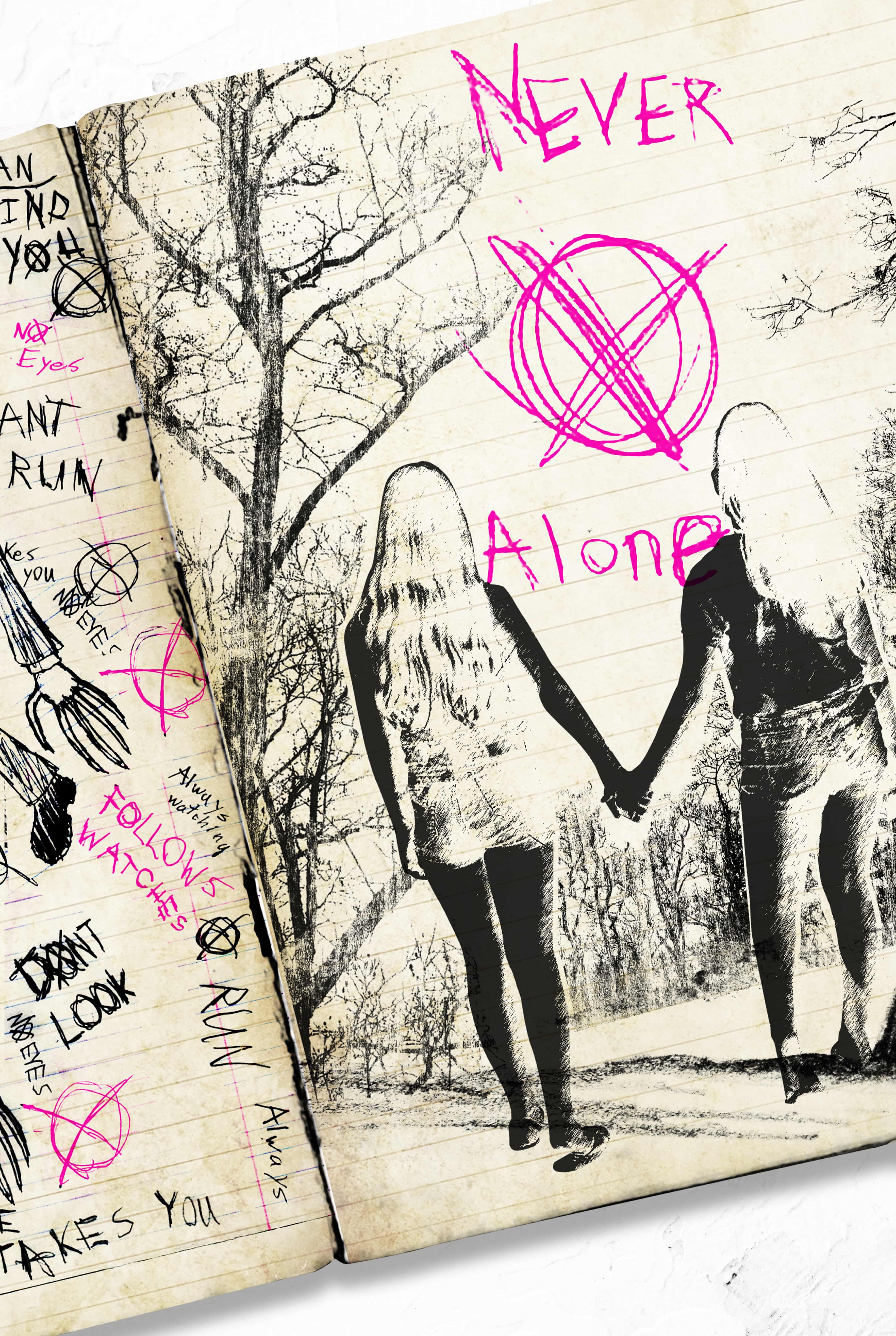 On a Friday night in late spring of 2014, in the small, drab city of Waukesha, Wisconsin, a trio of sixth-grade girls got together to celebrate Morgan Geyser's birthday. They skated for hours under the disco lights at the roller rink: tame, mousy-haired Payton Leutner, known as Bella; Anissa Weier, with her shaggy brown mop top; and Morgan, the "best friend" they had in common, with her moon of a face, big glasses and long blond hair. They were three not-so-popular girls at Horning Middle School, a little more childish than the others, a little more obsessed with fantasy and video games and making up scary stories. Morgan cast herself as a creative weirdo, and she related to her new friend Anissa on this level, through science fiction. Anissa, who had almost no other friends, had moved down the block after her parents' recent divorce. When they got back to the birthday girl's house, they greeted the cats, played games on their tablets, and then headed to Morgan's bedroom, where they finally fell asleep, all three together in a puppy pile in the twin-size loft bed.
In the morning, the girls made a game out of hurling clumps of Silly Putty up at the ceiling. They role-played for a while – as the android from Star Trek and a troll and a princess – then ate a breakfast of doughnuts and strawberries. Morgan got her mother's permission to walk to the small park nearby.
As they headed to the playground, Bella in the lead, Morgan lifted her plaid jacket to show Anissa what she had tucked into her waistband: a steak knife from the kitchen. Anissa was not surprised; they had talked about this moment for months.
After some time on the swings, Anissa suggested they play hide-and-seek in the suburban woods at the park's edge. There, just a few feet beyond the tree line, Morgan, on Anissa's cue, stabbed Bella in the chest.
Then she stabbed her again, and again, and again – in her arms, in her leg, near her heart. By the time Morgan stopped, she had stabbed her 19 times.
Bella, screaming, rose up, but she couldn't walk straight. Anissa braced her by the arm (both of them were small) and she and Morgan led her deeper into the trees, farther away from the trail. They ordered Bella to lie down on the ground; they claimed they would go and get help. Lying on the dirt and leaves, the back of her shirt turning damp with blood, slowly bleeding out in the woods, Bella was left to die. …
DEGREE OF DIFFICULTY: Prepare to spend a while; it's The Long Read.
Mainstreaming

First.
The Australian Securities Exchange (ASX) said today (Dec. 7) that it would use blockchain to clear and settle trades, becoming the world's first mainstream equity market to employ the technology behind bitcoin for its core services.
The ASX will replace its decades-old settlement and clearing system known as the Clearing House Electronic Subregister System (CHESS) with blockchain technology to reduce costs for customers by the end of next March, the exchange said.
In January 2016, the ASX announced that it enlisted US-based blockchain startup Digital Asset Holdings to develop a new system for clearing and settling trades. After two years of testing, the decision marks a major milestone in the global race to adopt blockchain, also known as distributed ledger technology, in large-scale financial markets. …
Bird Brain

This pigeon may be processing complex abstractions right now.
Pigeons are probably not thinking at the level of philosophers. But we now know their bird brains can handle the abstract concepts of time and space. They even seem to experience these abstractions quite like humans.
Neuroscience and cognitive research show that, though we're not conscious of it psychologically, humans perceive time in relation to space. The same goes for elephants, rhesus monkeys, and apparently pigeons. In a study published in Current Biology on Dec. 4, scientists at the University of Iowa report that after testing pigeons' ability to perceive these abstractions, they discovered the birds get the concepts and connect them—though they do it through different cognitive mechanisms than us humans.
The team tested pigeon cognition by placing the birds in front of computers screens, and showing them a horizontal line on the screen, either short (6 cm) or long (24 cm). When the birds saw a short line, the scientists rewarded them with food for pecking at one symbol and when they saw the long line, the birds got a treat for pecking at another symbol. This established the "correct" answer and a means for the birds to "report" their responses to the visual promps. The tests then got trickier and more difficult, adding spatial and temporal directions. For example, the lines would show up as shorter or longer than they did originally and would be displayed for longer or shorter periods of time.
In studies on humans, researchers have found that the more prolonged a line appeared on screen, the longer, spatially, people said that line was. Similarly, the longer a line was from end to end spatially, the longer, temporally, people reported that the line had appeared on screen. This indicates that for people, space and time are interdependent concepts. …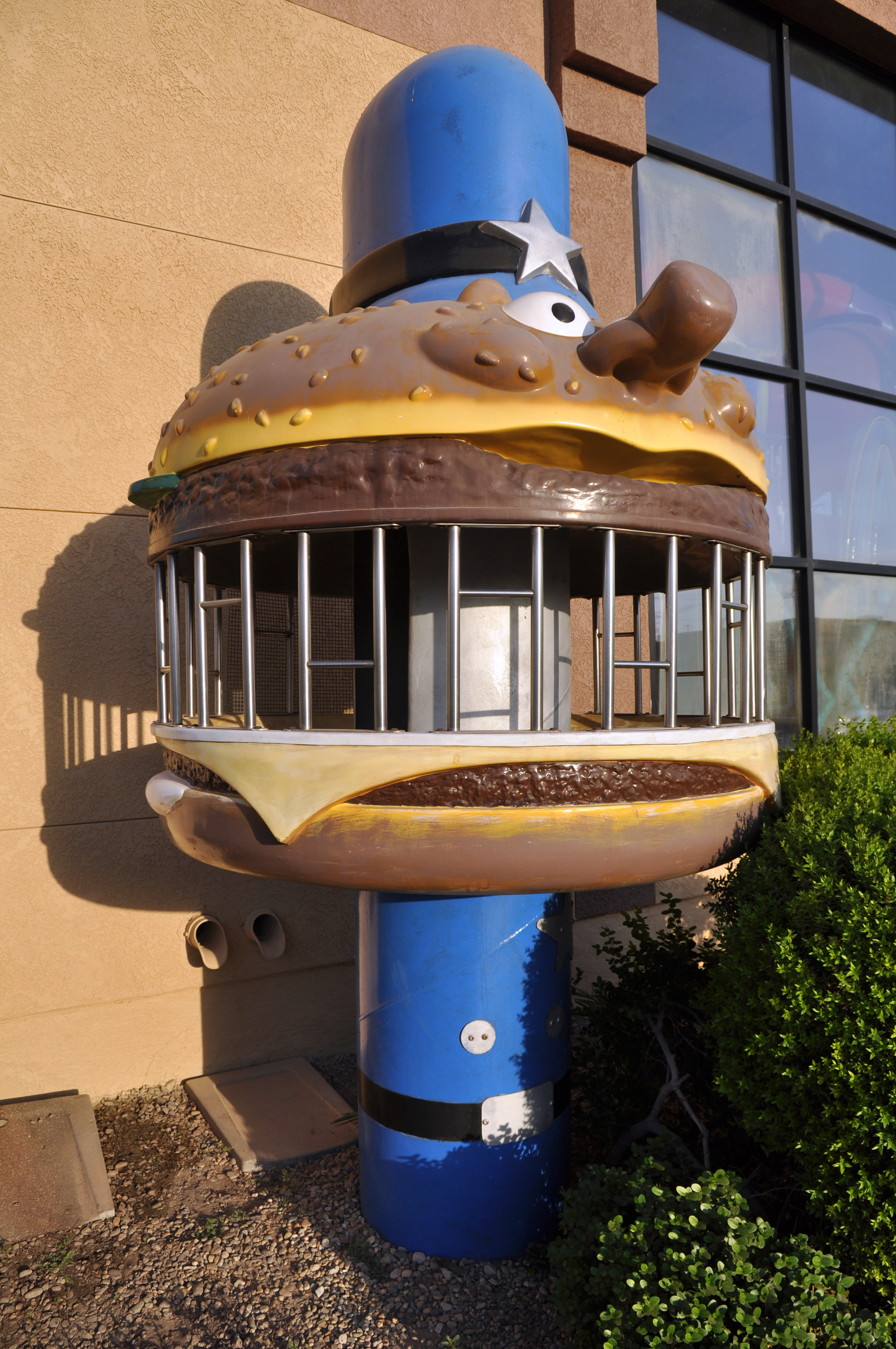 McDonald's first started the Monopoly promotion in 1987, and its premise was simple: attach Monopoly pieces to food cartons and cups, with each piece signifying a Monopoly property or a small prize. One out of every four pieces would be a small prize, such as a medium fry or soda, and a very few of the prizes would be significantly more valuable, such as a car or, with the proper pieces, cash – up to $1 million.
The key to any promotion is to keep the cost of the prizes below the increase in sales it produces, and so for the Monopoly game, there were very few expensive prize pieces. In addition, as a full-set of properties was needed to win the nice prizes, for each set, at least one property only had a few pieces printed (e.g., there would be many Park Places but precious few Boardwalks). Nonetheless, as long as everyone played fair, and diligently collected the attached pieces, eventually someone could win each of the prizes (although some years no one won the $1 million grand prize). But that's the key – playing fair.
It turns out, as with the real game of Monopoly, its not so hard to cheat if you're the banker. Enter Jerome Jacobson of Simon Marketing Inc., the latter being one-time managers of the Monopoly promotion for McDonald's.
Most important to the story at hand is that it was the aforementioned employee of Simon Marketing Inc, security officer Jerome Jacobson, who was put in charge of the distribution of certain key game pieces. As a part of that job, he would travel with said pieces to the factories making McDonald's cups and cartons, where the pieces would then be attached to said items. …
Video Goodnesses
and not-so-goodnesses
Which Trump-appointed government official do celebrities hate most?
The competition is stiff, but it just might be Ajit Pai, the mild-mannered, 44-year old chairman of the Federal Communications Commission, who has provoked the twitter ire of everyone from Cher and Alyssa Milano to John Oliver.
That's because Pai is promising to repeal net neutrality regulations, the 2015 rules designed to ensure that internet providers treat all internet data equally.
Next week, the FCC will vote on the proposal. And in all likelihood, Pai will get his way.
THANKS to HBO and VICE News for making this program available on YouTube.
President Trump seemingly wrestles with his dentures during a White House press conference.
The Daily Show commemorates President Trump's first year in office by looking back at his impressive linguistic skills.
THANKS to Comedy Central and The Daily Show with Trevor Noah for making this program available on YouTube.
Billionaires prayed and prayed for relief from taxes and the Republican Gods smiled upon them.
Men were able to shape the media's coverage of Hillary with one hand, while holding their dicks in the other.
Sure, Americans already know BOTH things about North Korea, but is there maybe something we're missing?
THANKS to TBS and Full Frontal with Samantha Bee for making this program available on YouTube.
Much like in the popular vote, Donald Trump finished second in the 'Time' Person of the Year issue.
Stephen isn't letting Gwyneth Paltrow's 'Goop' dominate the lifestyle brand holiday sales this year.
THANKS to CBS and The Late Show with Stephen Colbert for making this program available on YouTube.
Seth takes a closer look at President Trump going all-in on backing the accused sexual predator running for Senate in Alabama and offering sympathy for a former top aide who lied to the FBI.
THANKS to NBC and Late Night with Seth Meyeres for making this program available on YouTube.
Nation terrified after Uber hack threatens to reveal our embarrassing Uber history.
We bring in two highly qualified experts to discuss the pros/cons of raising the minimum wage.
THANKS to The Comedy Network and The Beaverton for making this program available on YouTube.
CAUTION: Some language may not be appropriate for work or children.
Here's me commentary on another marble race! Big thanks to Jelle's Marble Runs: https://www.youtube.com/user/jelleknikkers/… cheers!
Max checking out the Christmas decorations to see if they pass the toe tap test.
FINALLY . . .
And then served customers Iceland ready meals on its opening night.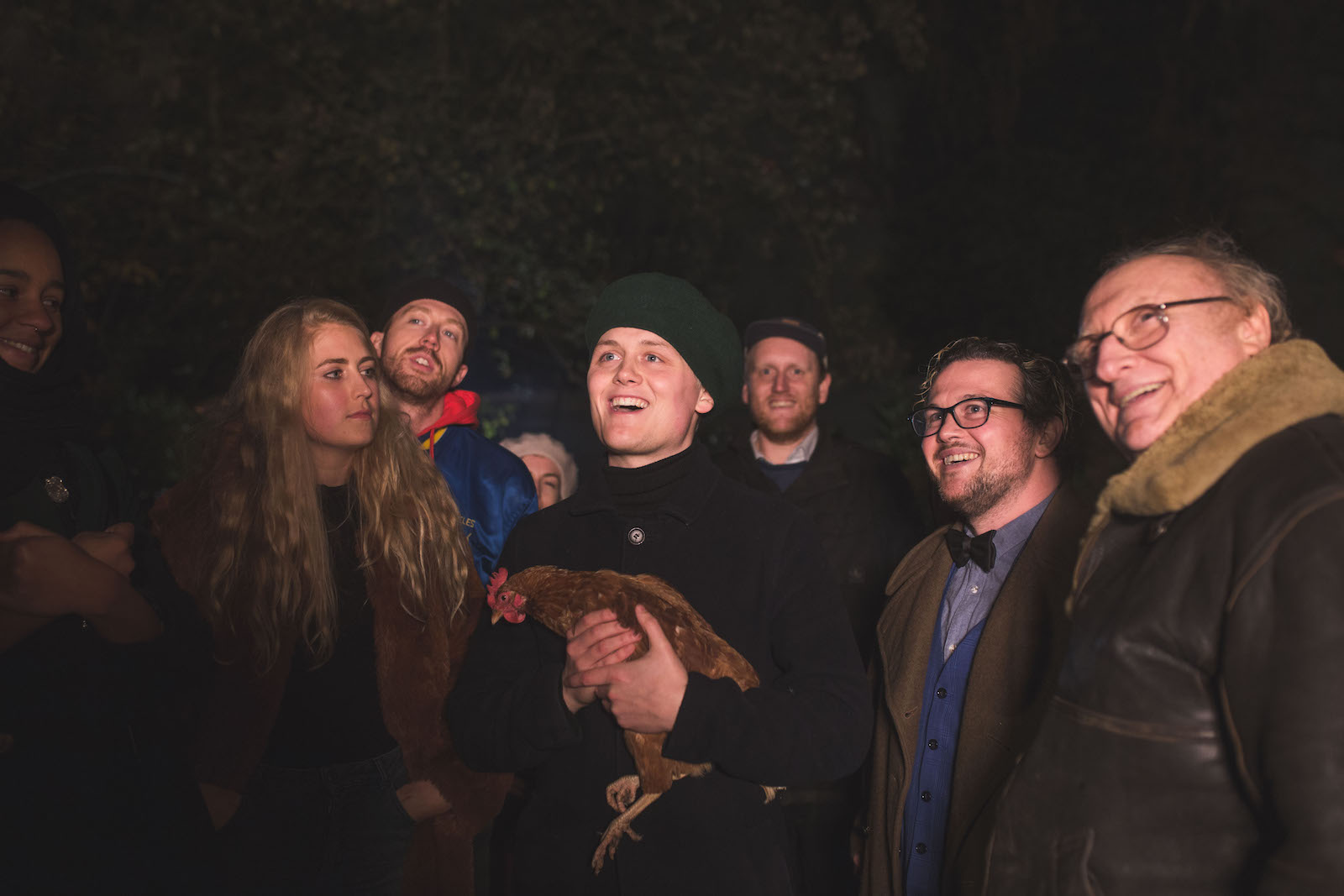 Once upon a time, long before I began selling my face by the acre for features on VICE dot com, I worked other jobs. There was one in particular that really had an impact on me: writing fake reviews on TripAdvisor. Restaurant owners would pay me £10 and I'd write a positive review of their place, despite never eating there. Over time, I became obsessed with monitoring the ratings of these businesses. Their fortunes would genuinely turn, and I was the catalyst.
This convinced me that TripAdvisor was a false reality – that the meals never took place; that the reviews were all written by other people like me. However, they're not, of course – they're almost all completely genuine. And there was one other factor that seemed impossible to fake: the restaurants themselves. So I moved on.
And then, one day, sitting in the shed I live in, I had a revelation: within the current climate of misinformation, and society's willingness to believe absolute bullshit, maybe a fake restaurant is possible? Maybe it's exactly the kind of place that could be a hit?
In that moment, it became my mission. With the help of fake reviews, mystique and nonsense, I was going to do it: turn my shed into London's top-rated restaurant on TripAdvisor.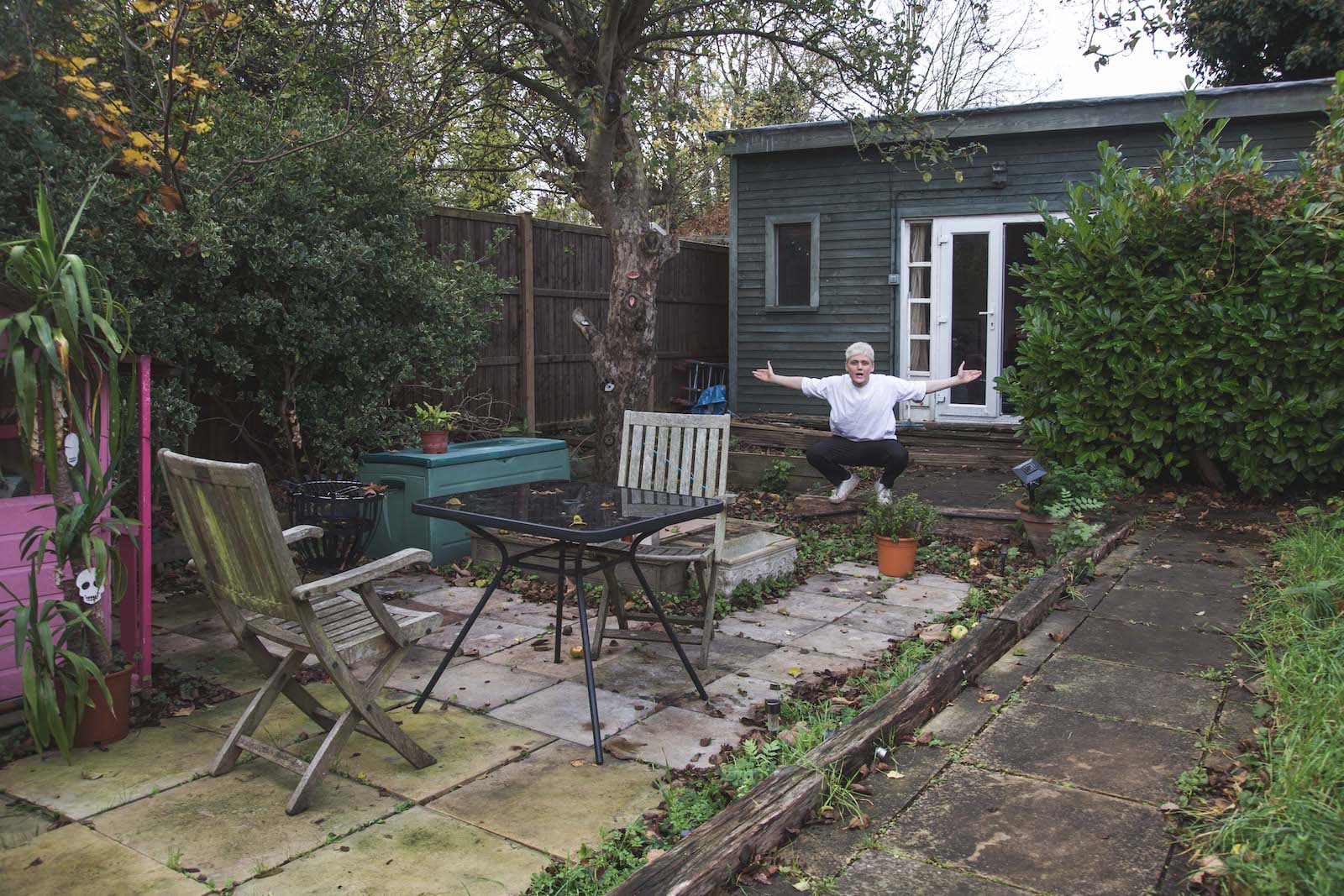 First of all, let me introduce you to my site: a shed in a south London garden.
To get started, I need to get verified, and to do that I need a phone.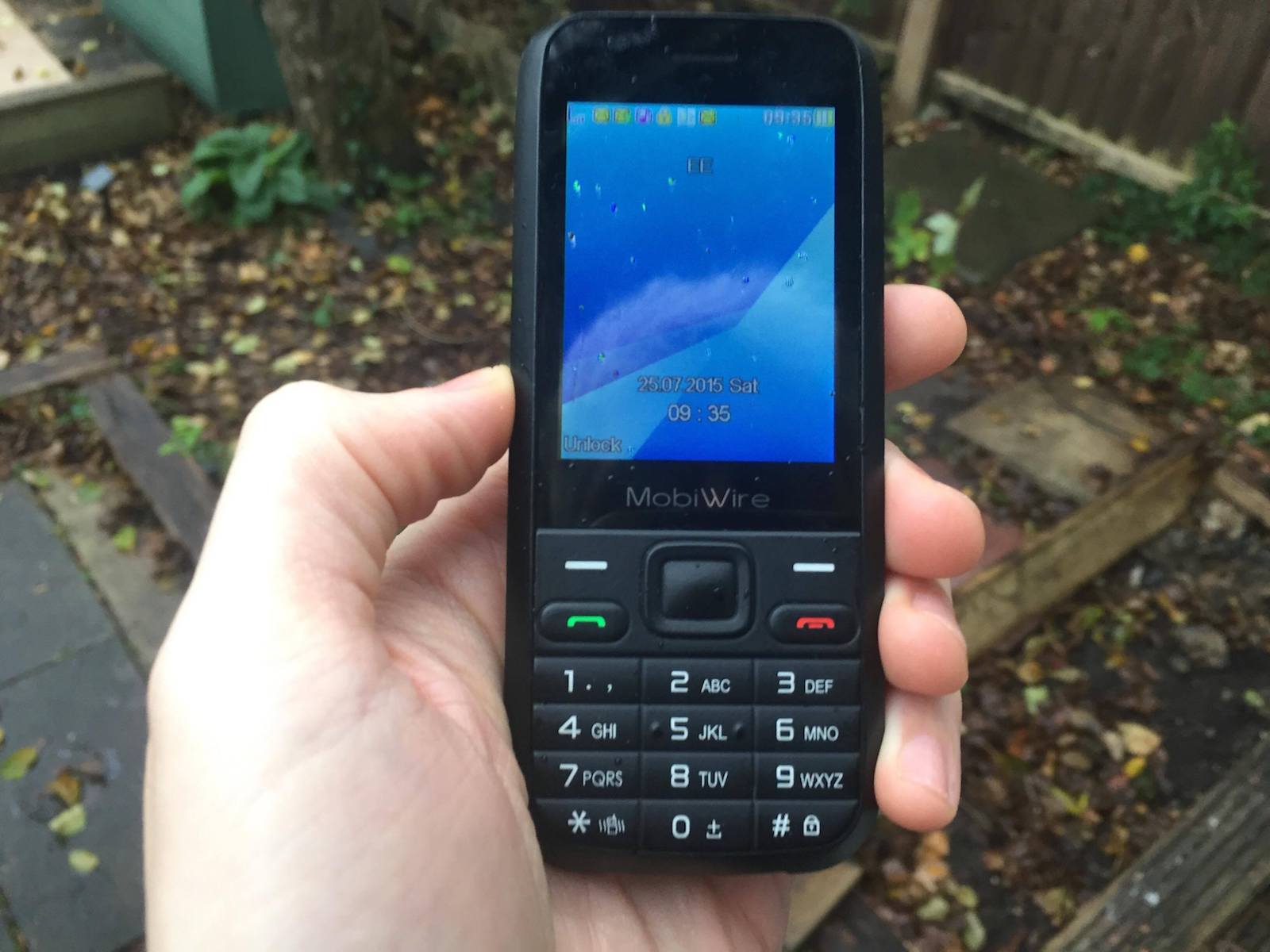 One £10 burner later and "The Shed at Dulwich" officially exists. Now, I need to list an address – but doing so makes easy work for any skeptical fact checkers. Plus, I don't technically have a door. Instead, I just list the road and call The Shed an "appointment-only restaurant". …
Ed. More tomorrow? Probably. Possibly. Maybe. Not?