In 2017, over 100 prominent men in entertainment, media and politics faced allegations of sexual misconduct. Some of these men, including movie mogul Harvey Weinstein, Senator Al Franken, journalist Charlie Rose and comedian Louis C.K., lost their jobs or took major hits professionally, while others emerged unscathed.
In solidarity, millions of women around the world spoke out about their own painful experiences with men, under the #MeToo banner.
While sexual misconduct is obviously nothing new, there's no question that it's being discussed more, and — in some cases, at least — the accused are meeting with greater consequences. Is this new climate of awareness and responsiveness what we need to finally heal the rift between the sexes?
At the close of 2017, Boulder Weekly sat down with Boulder psychotherapist Jenna Noah — a Licensed Professional Clinical Counselor who works with individuals and couples around sexuality and is currently pursuing her Ph.D., focusing on sexuality and female empowerment — to discuss the state of sex in 2018. …
Battle lines between liberal politicians and the president intensified this week as Trump's administration targeted cannabis, immigrants and the environment
• Jeff Sessions to crack down on legalized marijuana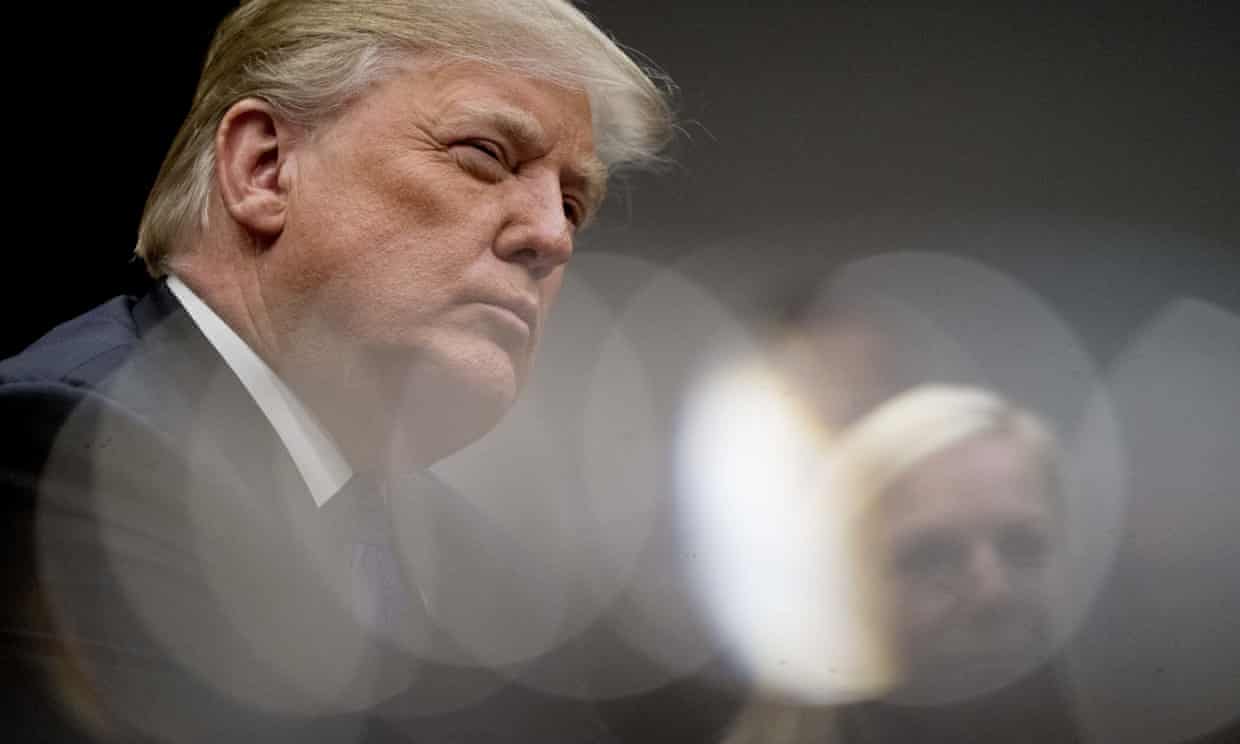 California politicians see the administration's recent moves as punitive: 'These are the bullying tactics of the Trump administration.'
In the first hours of 2018, Californians toasted with "Happy New Year blunts" and marijuana gummies, celebrating the launch of the largest legal pot market in the world.
Three days later, Donald Trump's administration announced a policy that could allow US prosecutors to target legal marijuana operations and undermine California's massive cannabis movement.
"There should be no doubt that President Trump has officially declared war on California," state senate leader Kevin de León told the Guardian on Thursday after US attorney general Jeff Sessions rescinded an Obama-era policy that opened the door for states to legalize marijuana.
The federal government's war on the Golden State – which overwhelmingly rejected the president in 2016 and has become a liberal leader in the anti-Trump resistance – has intensified in recent days with the administration threatening California's immigrants, world-famous coastal shores, taxpayers and weed smokers.
The political warfare by Trump, who reportedly holds deep grudges and is said to be obsessed with his electoral wins and losses, has the potential to cause havoc and destroy livelihoods in the state of California, the world's sixth largest economy. …
DEGREE OF DETERMINATION: "We are not going to tolerate it. We are going to fight back" ~ Barbara Lee, California congresswoman

A customer at Green Pearl Organics dispensary examines pot on Monday, the first day of legal recreational marijuana sales in California,
For the steady stream of customers waiting to see a "budtender" Thursday at a Santa Ana pot store, U.S. Atty. Gen. Jeff Sessions' broadside against recreational pot was more a bummer than a buzzkill.
People were annoyed — but not terribly surprised that California, once again, would be going to battle in the cultural wars with the Trump administration.
"This is an attempt to take us back to the '50s, where you're a criminal if you use," said Craig Burns, 66, who came up from Laguna Beach to buy pot at 420 Central dispensary. "But now, even somebody who follows their state's law is a criminal. It's going backwards."
Customer Lyn Terry, a 45-year-old scientist, was more pointed, adding that California's ideas would eventually win the day.
"Jeff Sessions is an old dinosaur with old ideas," Terry said. "We have a younger, newer, more educated population who will vote that out. It won't last."
California has emerged as a resistance to the Trump administration on a variety of issues over the last year, including immigration policy and environmental protection. Legalized marijuana is perhaps a less weighty issue. But backers see the larger symbolism of California standing up for what it thinks is right and being willing to take on the president. …
Attorney General Jeff Sessions and the Trump administration are throwing out the Obama-era Cole Memorandum.
The federal government and pot-legal states squared off Wednesday in an Old West shootout about states' rights.
It all started when the Trump administration and Attorney General Jeff Sessions announced they were throwing out the Cole Memorandum. That directive from the Obama Administration outlined a federal hands-off approach to prosecuting anyone involved in pot sales in states where it is legal.
With the Cole Memorandum now dumped into the trash bin, Sessions' Department of Justice has a new focus: prosecuting people who sell, grow or distribute marijuana.
Although the announcement prompted ripples of fear throughout the Golden State's budding legal marijuana industry, many experts predict the memo is just a lot of smoke. Even California Attorney General Xavier Becerra said Sessions is living in a time long gone.
"In California, we decided it was best to regulate, not criminalize, cannabis," Becerra said. "Unlike others, we embrace, not fear, change. After all, this is 2018, not the 20th century. At the California Department of Justice, we intend to vigorously enforce our state's laws and protect our state's interests." …
Trump's language is crude, but the theory behind it has been the same throughout the atomic age.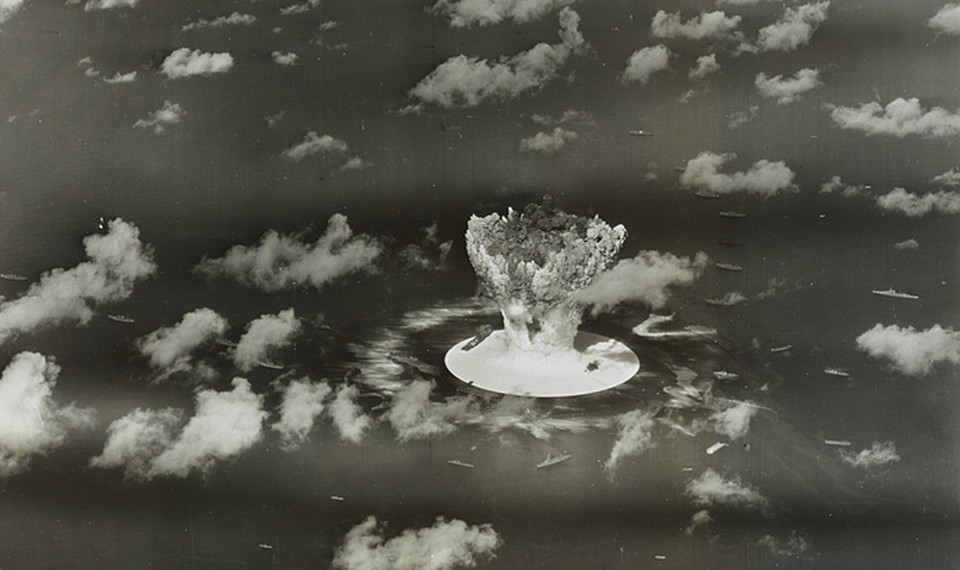 A mushroom cloud rises above ships after a U.S. nuclear-weapons test in the Marshall Islands in 1946.
When the American president tweeted on Tuesday evening that his "Nuclear Button" is "bigger & more powerful" than the North Korean leader's, and that "my Button works!" unlike the desktop button that Kim Jong Un had just threatened the United States with in a New Year's speech, Twitter naturally exploded with angst.
People wondered whether they were hallucinating, whether their final moments would involve "reading Twitter hot takes as nukes rain down." "Folks … are freaking out about the mental instability of a man who can kill millions without permission from anybody," one former Obama administration official wrote. Setting aside the technicalities of Donald Trump's boast (he has a briefcase, not a button), the commander in chief was casually sounding off on social media about war with the world's deadliest weapons, apparently after watching Fox News. He was daring Kim to prove that his "nuclear button" works by, for example, testing a missile with a live nuclear weapon over the Pacific Ocean—the kind of scenario that the Republican Senator and Trump confidant Lindsey Graham recently told me would dramatically increase the chances of a U.S. attack on North Korea.
But lurking behind the freakout was a profoundly uncomfortable fact: Trump was stating, in the crudest possible form, what U.S. officials have said for decades. Kim Jong Un had argued that his capability to hit the United States with nuclear weapons would dissuade the U.S. from waging war against North Korea. And Donald Trump seemed to be reminding Kim that he best not consider a nuclear strike—since America's nuclear-weapons arsenal is superior to North Korea's and America isn't afraid to use it. This was nuclear deterrence, in 280 Trumpian characters. Stripped of the usual abstraction and euphemism, it was terrifying to behold. …
Recent revelations about the way the US president eats reveal how naked appetite has consumed all the traditional dignity, expertise and charisma of office.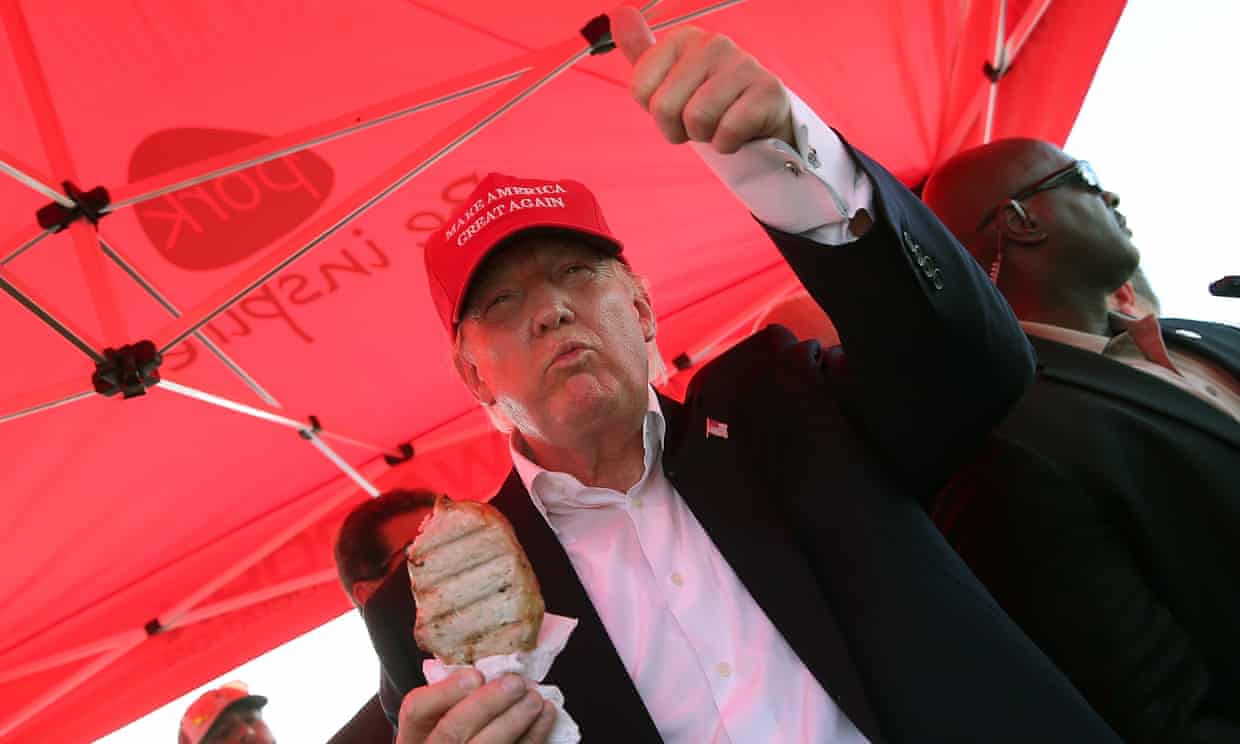 Donald Trump at the Iowa State Fair in 2015, before he reportedly put on 100lb (seven stone) after winning office.
Michael Wolff's Fire and Fury is a book full of intoxicating detail; a personal favourite is Rupert Murdoch putting down the phone to Donald Trump with a terse and descriptive "fucking idiot". But so far – if only because the shambles, the directionlessness, the narcissism and the attention deficit were already so well known – the headline news is the way Trump eats.
He has a long-term fear of being poisoned. We'll come back to that; suffice it to say that the way it is described suggests that this predates his ascension to high office. So it can only have worsened: if you're worried about a toxic attack when you're fronting The Apprentice, imagine how much more likely that must seem once you're president. It's such a peculiar fear, dated to the point of myth – the kind of threat someone might dream if they had half-listened through one Roman fable and then refracted everything they ever knew through their own ego. But let's not start intuiting: the picture's bad enough just with its raw facts.
Trump's answer to the poisoning threat is to eat McDonald's, by preference, all the time; the burger chain never knows he's coming, and it's all pre-made. This has the distinct ring of post-hoc justification – it would be much more reliable to get a nine-year-old to sit next to him and pre-taste his food. Besides which, even if the staff of McDonald's don't in general know who's coming, it would be unusual for them to feed the president without a heads-up. Much more likely, Trump fears poison and he really likes McDonald's.
This, too, was an open secret from the time of his trip to the Middle East, when his trailer requests read like the death row meals in a dystopian movie about 100 people all getting electrocuted on the same day. The Twitter account @rogueSNRadvisor also revealed how much weight he had gained in the one year between winning the election and this trip: 100lb (seven stone). I was at a butcher's counter when I read that, and shared it with the assistant, who said she weighed exactly 100lb. We stood there, lost in wonder, imagining Donald Trump incorporating her mass into himself, using only stolid, mission-based, determined chewing. It would be about the most tenacity and focus the man has ever exhibited. …
When China Sneezes

Change is coming.
China, the world's largest carbon emitter, is ushering in stricter environmental rules on several fronts in 2018.
Increasingly positioning itself as a global leader on the environment, the country from this month will move to a new nationwide system for charging industries for pollution, and will stop allowing the import of about two dozens kinds of waste. In September, a government official said the country wanted to phase out fossil fuel cars, following similar announcements from countries like France and UK, while the country closed the year with the launch of a national carbon trading market.
China needs these policies to cope with a variety of problems, including deadly air pollution and industrial overproduction that has at times depressed commodity prices. Still, while these policies are beginning to lead to better air quality, someone always has to pay a price for reforms. Here's a look at some of the people, companies, and nations most likely to be affected in 2018—and beyond—by China's efforts to be more green.
Northern city dwellers, Australia
Each year China burns around 300 million metric tons (link in Chinese) of coal for heating, or nearly 7% of the country's total annual consumption. In 2017, as the cold weather approached, it aggressively restricted coal use in 30 cities covered by a state-subsidized coal heating program to improve the winter "airpocalypse" that these northern cities battle every year. The aim is to move millions of households to natural gas instead.
Natural gas supplies fell short though, leaving many people in northern cities shivering instead. …
For some, making a movie leads to fame, wealth, and unlimited rides on Leonardo DiCaprio's yacht. Everyone else has to settle for a paycheck and having their names briefly flit across the screen as people rush out of the theater to beat traffic … if they're lucky, that is. You see, Hollywood doesn't always bother with the whole "crediting people for their work" thing, even when said work resulted in some of the greatest cinematic moments ever. So let us try to correct that by telling you about how …
#5. The Company That Sculpts All The Batsuits Gets Perpetually Shafted
---
Thanks to the Eternal Age of Comic Book Movies, costume design has never been a more essential element of the movie-making process. But believe it or not, superheroes don't simply get their suits off the rack at H&M. For decades, one company has been creating the most impressive superhero suits out there, and they never get any freaking credit for it.
Ironhead Studio, Inc. might be the biggest costume and creature design company in Hollywood right now, but you wouldn't know it from reading the names at the end of the movies. Ironhead not only designs but also crafts impossible-looking suits that still allow the actors to move their arms without opening a vein. Their dry cleaning wall includes pictures of Captain America, Iron Man, Thor, the Fantastic Four, Black Panther, and a buttload of X-Men. But their most lasting legacy has to be their work on many, many Batmen. The firm's founder, Jose Fernandez, has personally designed Batsuits for every cinematic Bruce Wayne except Christian Bale (whose costume was made by legendary designer Lindy Hemming) and Adam West (who we imagine brought his from home).
But despite their site being plastered with glowing reviews from producers, directors, and Wolverine himself, this is all the acknowledgment Ironhead ever gets. When Ironhead crafted all the costumes seen in Batman v. Superman: Dawn Of Justice (including Batman's favorite Halloween costume, "Goth Iron Man"), the crew didn't bother to stick around for the end credits. Since they're third-party freelancers — the guys the on-set designers get in to do all the superhero-heavy lifting — the studios are not contractually obligated to put their names in the credits, and so they don't. …
Self Dealing

Do as I say, not as I do.
A strong ethos of corporate social responsibility can be good for a company's bottom line. Employees who believe in their company's environmental and social values are more loyal, more satisfied, and in some cases more productive than those uninspired by their employer's moral standards.
Corporate social responsibility measures make employees feel good about themselves—so good, in fact, that they may be willing to let their personal ethics slide at the company's expense.
In a recent paper, economists John A. List and Fatemeh Momeni, both at the University of Chicago, found that working for a socially responsible company may unconsciously motivate employees to act more irresponsibly themselves. The study is a working paper published by National Bureau of Economics Research, which means it hasn't yet been reviewed by other academics.
To test their theory, the researchers hired more than 3,000 people online to do some simple transcription work. Workers got 10% of their pay upfront, and were still paid for any assignments they marked as illegible and were unable to complete—conditions ripe for potential cheating. …
… or 40, or 50, or 60 …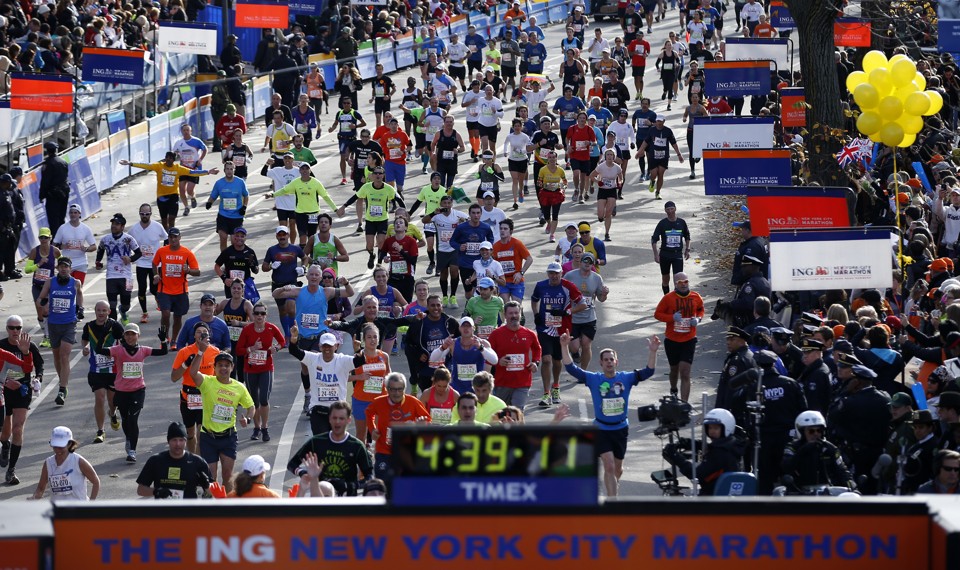 The finish line of the 2013 New York City Marathon.
Each year, cities, regions, and other organizers around the world host around 3,000 marathons. In large races like the Los Angeles Marathon and the London Marathon, more than half the participants are running a marathon for the very first time.
For Red Hong Yi, an artist based in Malaysia, "a marathon was always one of those impossible things to do," she told me in an interview, so she decided to "give up my weekends and just go for it." She ran the 2015 Melbourne Marathon in Australia, her first, after training for six months. Jeremy Medding, who works in the diamond business in Tel Aviv and for whom the 2005 New York City Marathon was his first, said that "there's always a goal we promise ourselves" and that a marathon was one box he hadn't ticked. Cindy Bishop, a lawyer in Central Florida, said she ran her first marathon in 2009 "to change my life and reinvent myself." Andy Morozovsky, a zoologist turned biotech executive, ran the 2015 San Francisco Marathon even though he'd previously never run anywhere close to that distance. "I didn't plan to win it. I just planned to finish it," he told me. "I wanted to see what I could do."
Four people in four different professions living in four different parts of the world, all united by the common quest to run 26.2 miles. But something else links these runners and legions of other first-time marathoners.
Red Hong Yi ran her first marathon when she was 29 years old. Jeremy Medding ran his when he was 39. Cindy Bishop ran her first marathon at age 49. Andy Morozovsky at age 59.
All four of them were what the social psychologists Adam Alter and Hal Hershfield call "nine-enders," people in the last year of a life decade. They each pushed themselves to do something at ages 29, 39, 49, and 59 that they didn't do, didn't even consider, at ages 28, 38, 48, and 58—and didn't do again when they turned 30, 40, 50, or 60. …
Burrito Bomb Cyclone

At least tip well.
The "bomb cyclone" is in the US northeast, kitchen cupboards are empty, no one wants to trudge through freezing wind and snow, and plenty of people are turning to delivery services for nourishment. Ordering food delivery essentially means paying someone to travel through the cold you're sheltering from. Looking at the weather outside, it's hard to ignore the question: Is this unethical?
The short answer, surely, is yes. Ordering delivery means paying someone to do something quite unnecessary that you're unwilling to do yourself. Delivery companies may be up and running, but the bosses making those decisions aren't the ones cycling through the snow.
What's the best thing to get delivered on a snow day? ❄️ ⛄️ #blizzard2018

— Seamless (@Seamless) January 4, 2018
People may tip more in a blizzard but typically not that much more, and the extra time it takes to get from one delivery address to the next tends to offset any increase in individual tips. Pressing a button to summon food to you instead of going outside yourself (or stocking up before the storm) seems flagrantly inconsiderate. Two years ago, New York mayor Bill de Blasio expressly asked New Yorkers not to order delivery on a snow day; ethicists would likely agree with him.
Then again, while getting your own food would save delivery employees from traveling through the snow, it would also deny them income—especially as a considerable chunk of their salaries come from tips. The moral conundrum tied up in ordering from Seamless or Postmates or any other service on a snow day also applies to every other time you pay into a system that demands employees perform an unpleasant job. …
In sickness and in health, may we allow ourselves to be seen as we really are. That way, we can get through it all together.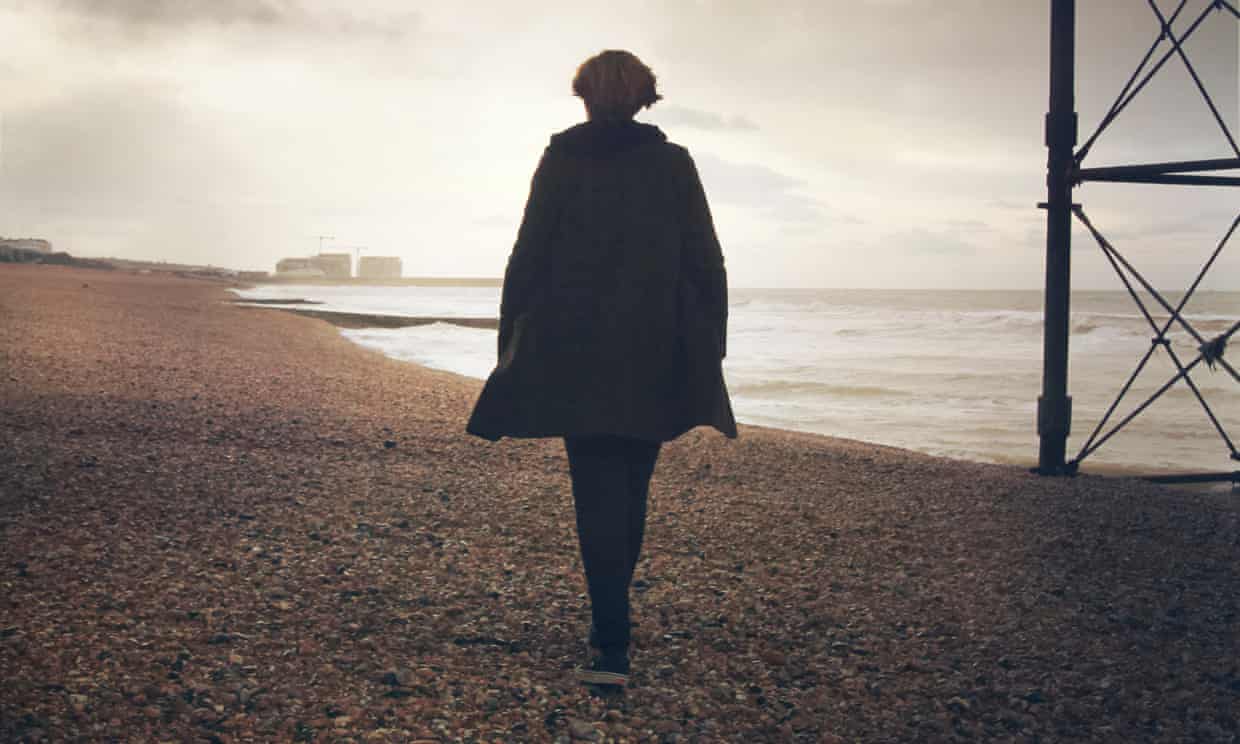 'When friends tell me they are going to the doctor, I usually offer to go with them.'
This year, several friends shared their illnesses and vulnerabilities with me. And I am eternally grateful to them for that. Given the constant news of hurricanes and fires and political disasters, we can feel like our personal problems aren't important enough to talk about. But sick people shouldn't suffer alone and in silence.
When friends tell me they are going to the doctor, I usually offer to go with them. They rarely take me up on it – but that ended this year.
There was, for example, my gay friend who was facing a cancer scare this summer. I accompanied him to the waiting area of the clinic specializing in LGBT health. And, once they (wisely) separated us to determine that I was not encroaching on his privacy, they let me sit in the exam.
It was a deeply meaningful experience for me. I got to learn more about my friend's health, his fears and his anxieties. I got to learn more about his sex life and drug use, and understand better ways to support him in enjoying both safely.
When my friend got so nervous he couldn't recall information, I helped prod his memory. And when the nurse practitioner suggested a course of treatment for therapy and follow-up care, I understood how to help my friend achieve those goals.
I appreciated having our friendship – a type of relationship that is deeply meaningful despite being routinely dismissed as less important than spousal, sibling or parental relationships – validated by the clinic in this way. …
NASA's Curiosity rover is eyeing a group of angular formations on Mars that stand out from the usual rocks.

The Mars Curiosity rover spotted these curious formations on the Red Planet.
While the rest of us were on vacation over the holidays, the Mars Curiosity rover kept plugging away at its mission of exploring the Red Planet. It put some of the time into inspecting and photographing a set of fascinating stick-like formations on the Martian ground.
The rover team tweeted a good look at the small objects on Wednesday:
Meanwhile, back on Mars… I'm checking out these stick-like figures. Each is about a quarter-inch long. Maybe they're crystals? Or they could be minerals that filled spaces where crystals dissolved away. Stay tuned! Science continues. pic.twitter.com/4oR70BVht3

— Curiosity Rover (@MarsCuriosity) January 4, 2018
The rover's Mars Hand Lens Imager captured a whole series of images of the intriguing figures on Tuesday.
NASA scientists speculate the angular formations may be crystals or minerals that filled in spaces where crystals once formed, but then dissolved. We don't have any definitive answers yet, but it's another delightful example of how fascinating the small details of the Mars landscape can be. …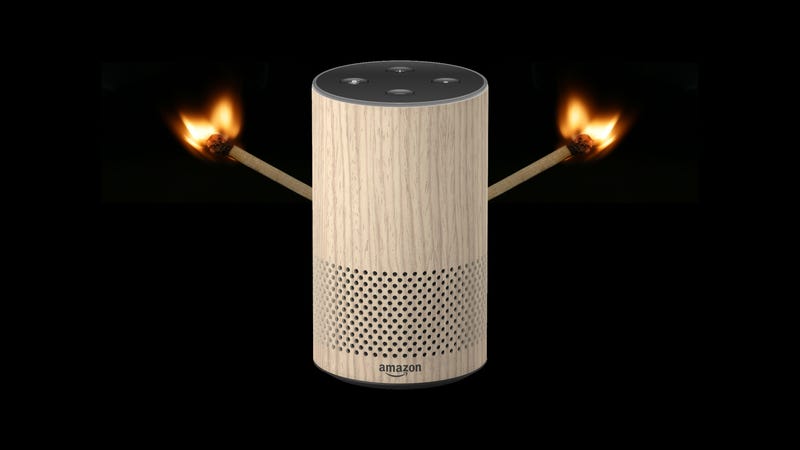 If you thought Echos were only good for invading your privacy and enticing hackers, then boy do I have some news for you. Amazon just introduced a new addition to the Smart Home Skill API for Alexa: cooking. Your voice-controlled assistant could potentially be burning down your house in no time!
Alexa's new cooking capabilities sound quaint for now. In an announcement blog post, Amazon developer Mike Maas said that the first Alexa-powered kitchen appliance would be a microwave from Whirlpool with support for "other cooking devices, such as conventional ovens," coming soon. The announcement post also links to some developer documents that offer up examples for commands that include "Alexa, microwave the popcorn" and "Alexa, cook the pizza in the microwave." (Pro tip: never put pizza in the microwave unless you want to eat a slab of soggy rubber with cheese on top.) GE Appliances, Kenmore, LG, and Samsung will soon announce Alexa cooking capabilities on kitchen appliances of their own.
Microwaves seem like an easy entry-point for Alexa, our new artificially intelligent chef. Popcorn is so easy, and there are all these presets that make it even easier. But don't be fooled. As we learned from the Oscar-nominated film American Hustle, bad things can happen if you use the science oven wrong. Here's a clip:
Okay okay, you've probably learned not to put metal in the microwave by now. But can you imagine? Your kid doesn't learn so good and then he throws a can of Spaghetti-Os in your new Whirlpool microwave and tells Alexa to cook them for, I don't know, 20 minutes. This is improbable, but it demonstrates that a human could tell a robot to do something that would possibly cause your house to burn down. …
Video Goodnesses
and not-so-goodnesses
A schism is riling America's conservative Christian denominations: The young and the old cannot agree on same-sex marriage. The disagreement is particularly apparent in the Mormon church. Although the church has softened its rhetoric opposing same-sex marriage since its support a decade ago for California's Proposition 8 banning same-sex marriage, a majority of Mormons still oppose same-sex marriage.
But younger Mormons, according to a Public Religion Research Institute poll last year, are generally more amenable to the idea of same-sex marriage. And some young Mormons and their families are choosing to leave the church over the issue.
To help those Mormons with their crises of faith, a podcaster named John Dehlin runs workshops across the country that address the most difficult aspects of walking away from Mormonism: Marriages crumble, job opportunities disappear and families sometimes shun those who leave the church.
But Dehlin hasn't been a practicing Mormon since 2015, when church officials excommunicated him — after numerous warnings — because of his support for same-sex marriage. Despite the church labeling him an apostate, Dehlin still considers himself a Mormon.
"I am as Mormon as anyone there and I care as much or more than anyone out there," Dehlin said. "And I challenge anyone to tell me any different."
THANKS to HBO and VICE News for making this program available on YouTube.
In Michael Wolff's book "Fire and Fury," the reporter claims that Donald Trump never wanted to be president and that most of his administration thinks he's incompetent.
Trump suddenly forgets who Steve Bannon is after his former chief strategist blasts him in Michael Wolff's tell-all book.
THANKS to Comedy Central and The Daily Show with Trevor Noah for making this program available on YouTube.
This meteorologist proves that 'bomb cyclone' is hardly the most threatening-sounding weather condition.
The massive amount of snowflakes might explain Winter Storm Grayson's millennial name.
Despite a cease and desist order from Trump's attorneys, Michael Wolff's bombshell book is being released.
Stephen lights up Jeff Sessions for rolling back states' rights on marijuana legalization.
THANKS to CBS and The Late Show with Stephen Colbert for making this program available on YouTube.
Introducing a new gym that is perfect for your New Years resolution.
THANKS to The Comedy Network and The Beaverton for making this program available on YouTube.
Max and his game of catch. But than he removes the eyes and ears.
FINALLY . . .
Boulder trims down on the American lawn obsession.

Lavender and lilacs — what Alice Hartman dreams of planting in her backyard next spring. Lavender, fresh and soothing; lilacs, ornamental and sweet-smelling. The former requires no watering; and the latter, about two inches of water per plant every two weeks.
Standing on the porch in her backyard, she points to a row of wood planks that sit across the lawn. "I added those boxes there when we moved in," she says, tucking a strand of brown shoulder-length hair behind her ear. In the summertime, she'll use them to grow a few veggies and flowers for the family.
In between the boxes and the porch, there's a slackline wound tight between two Green Ash trees, and a Maple sapling a few yards back. On the porch, two cats — Fred and George — gingerly step between potted plants. Then, of course, there's the block of green grass, which spans about a quarter of an acre.
"I hand water everything," Alice says. "Every three or four days, especially the Maple."
But the lawn? "Actually, I didn't water it all summer," she says, raising her shoulders and tucking her chin, as though shamefully shirking an American civic duty. …
Ed. More tomorrow? Probably. Possibly. Maybe. Not?