Mandatory evacuations have been ordered in Burbank in a neighborhood of million-dollar homes that was hit with heavy flooding — as well as a gas leak and power outage — amid Tuesday's downpour.
The evacuations were announced for all of Country Club Drive by the city of Burbank at about 10:30 a.m. Police said all residents east of Via Montana were affected.
Earlier in the morning, police posted video on Twitter showing two vehicles being carried away in fast-moving storm waters along Country Club Drive. The vehicles appeared totaled, covered in mud, down the hill.
"These conditions are very dangerous," police said, cautioning people not to attempt to cross such water.

Mud flows block Country Club Drive in Burbank on Jan. 9, 2018.
Burbank at 7:30 a.m. had issued voluntary evacuations for many streets due to heavy rainfall in recent brush fire burn areas, and some roads were closed.
Those were lifted at 6 p.m.
During the afternoon, 12 Burbank firefighters were faced with heavy mud flow near the Deer Canyon and Sunset Basins that blocked streets and forced them and local residents to shelter in place, officials said. …
---
Video taken of Country Club Drive minutes ago showing vehicles being carried away by fast-flowing storm water. These conditions are very dangerous. Please use caution. pic.twitter.com/my4qtMD5fC

— Burbank Police (@BurbankPD) January 9, 2018
---
This is how fast water is flowing from the hills above Burbank. This is a large amount of water, with even more rain expected. If you encounter water like this, do not attempt to cross it or drive through it. pic.twitter.com/MNwriPWGt8

— Burbank Police (@BurbankPD) January 9, 2018
---
WHY IS THIS BARELY UNINTERESTING?
I lived for nearly 20 years at 1190 Country Club Drive.
Country Club Drive above Burbank is situated in a beautiful canyon less than a mile from town.
I lived there knowing the peril: There is only one road into and out of the canyon. There is the near constant threat of wildfire, coupled with the rick of flooding during the rainy season.
The year 2005 hadn't been particularly kind to me… and Country Club Drive.
After nearly a solid month of rain, in early February I woke to a tremendous crashing sound.
Jumping up from bed and running through the house I saw nothing was amiss… until I looked at the floor by the back door. There was water seeping in.
I looked out the window and saw MUD everywhere.
The hillside above my home collapsed, burying my patio and depositing more than five feet of mud and rock into my pool. The furniture and plants on the patio were destroyed and my gas grill was catapulted into the pool.
In September I was evacuated from my home for due to a massive brush fire nearby.
In October a debris flow inundated the canyon with mud, rock, and burned chaparral from the fire area following a heavy downpour.
Late that afternoon I took a walk with Miguel the Macaw to survey the carnage. I was met on that walk by a man from Getty Images and a news reporter, who were taking pictures. I spoke with them briefly and agreed to let them photograph Miguel and me.
It wasn't until some years later, while wandering through Life.com, that I ran across Miguel and me, enjoying an unexpected moment of fame.
I was blessed to live nearly twenty years in a small cabin in the mountains. I regularly had deer grazing in my yard, eating my flowers. Raccoons eating my strawberries and swimming in my pool every night. Ravens and hawks flew overhead. A great horned owl lived in the tree across from the house, hooting as I slept. Coyotes and bobcats would peer at me through the kitchen windows, hungrily eyeing Miguel the Macaw sitting next to me on his perch.
Every day, I wake facing the challenge of looking forward to facing the next. Life is filled with peril and how you come out the other side paints your character.
Onto today's barely uninteresting at all things …
---
Oprah Winfrey isn't the first celebrity to be floated as a presidential candidate. And she won't be the last.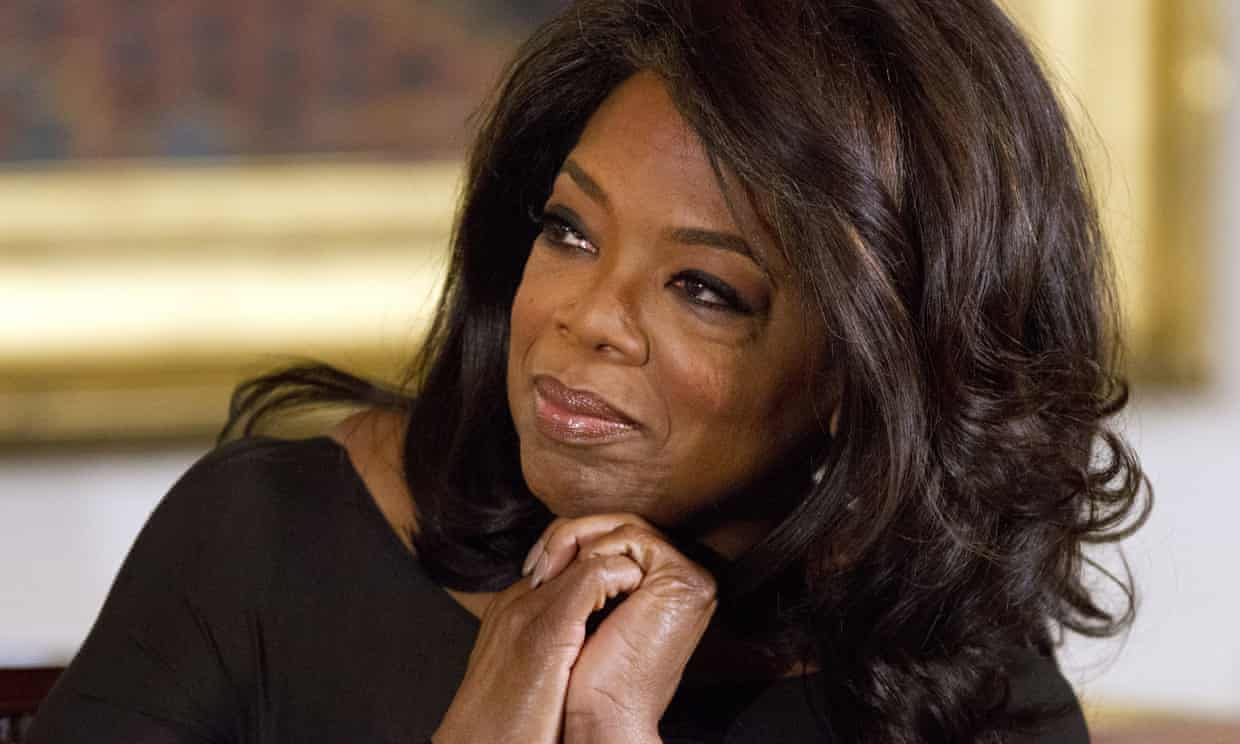 'Some people are hoping that the "inevitable" failure of the Trump presidency will once and for all cure Americans of the love for celebrity politics.'
When Oprah Winfrey gave a blistering speech of women's empowerment at the Golden Globes, pundits went into overdrive speculating that she might run for office. Media networks are now dreaming of a 2020 presidential race between Donald Trump and Oprah.
Although Oprah has not confirmed anything, US media are brimming with op-eds for and against her candidacy and debates around the broader issue of "celebrity politics".
Celebrity politicians are not something new, neither are they uniquely American.
Before 2016, we saw many celebrities-turned-politicians in the US, particularly at the sub-national level: think only of wrestler Jesse Ventura, who served as governor of Minnesota (1999-2003), and Arnold Schwarzenegger, two-time former governor of California (2003-2011). Former president Ronald Reagan (1981-89) was a Hollywood B-movie star who made it to the US presidency after serving for two terms as California governor.
Celebrities have run for office in other countries as well. In Italy, famous movie star Gina Lollobrigida was unsuccessful, but porn star Ilona Staller (AKA Cicciolina) made it into the national parliament. Similarly, while the literary Nobel laureate Mario Vargas Llosa lost the 1990 Peruvian presidential elections, action movie star Joseph "Erap" Estrada served as the 13th president of the Philippines (1998-2001), while international football star George Weah was just elected president of Liberia.
This is not to deny that in the past year a stunning number of celebrities have openly flirted with the idea of running for office: from Facebook owner Mark Zuckerberg and Hollywood movie star Dwayne "The Rock" Johnson for US president to music stars Robert Ritchie, better known as Kid Rock, and Tim McGraw for US Senate. But what does this mean? Is it part of the "rise of populism" that has defined politics in recent years? …
DEGREE OF DIFFICULTY: The hope that the 'inevitable' failure of Trump will cure Americans of the love for celebrity politics is naive.
'Complete feminisation' of northern population is possible in near future, researchers find.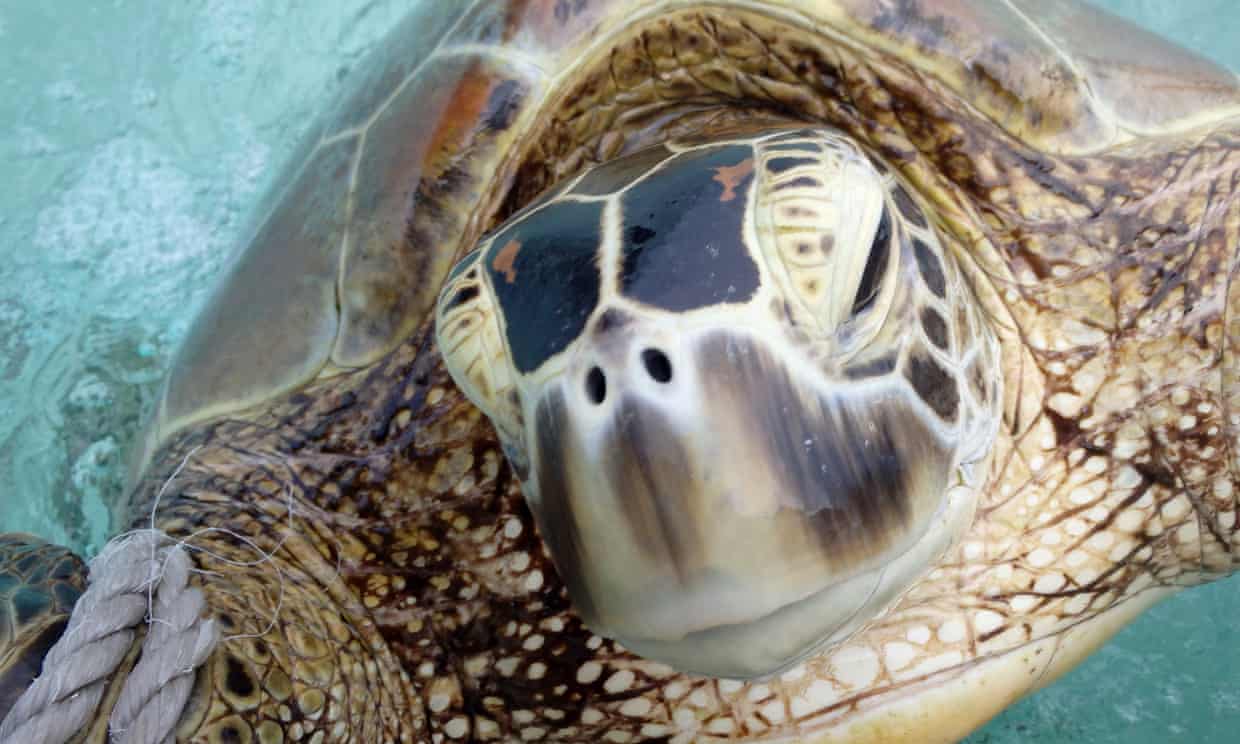 Females in a Great Barrier Reef population of green sea turtles were found to make up 99.1% of juveniles, 99.8% of subadults and 86.8% of adults.
Rising temperatures are turning almost all green sea turtles in a Great Barrier Reef population female, new research has found.
The scientific paper warned the skewed ratio could threaten the population's future.
Sea turtles are among species with temperature dependent sex-determination and the proportion of female hatchlings increases when nests are in warmer sands.
Tuesday's paper, from the National Oceanic and Atmospheric Administration, California State University and Worldwide Fund for Nature Australia, is published in Current Biology. It examined two genetically distinct populations of turtles on the reef, finding the northern group of about 200,000 animals was overwhelmingly female.
While the southern population was 65%-69% female, females in the northern group accounted for 99.1% of juveniles, 99.8% of subadults and 86.8% of adults.
"Combining our results with temperature data show that the northern GBR green turtle rookeries have been producing primarily females for more than two decades and that the complete feminisation of this population is possible in the near future," the paper said. …
Vacuum Cleaning

Getting crowded.
China's first space lab, which stopped working in 2016, is expected to crash to earth in coming months. But unlike the Tiangong-1, many man-made objects remain in space way beyond their useful life, orbiting our planet endlessly and fueling space scientists' worst nightmares.
Since human beings began sending satellites into space in the late 1950s, we've been leaving behind trash with every launch. By one estimate there are some 170 million pieces of debris traveling at enormous speeds.
Remember the 2013 movie Gravity? In one of its most vivid scenes, two US astronauts, played by Sandra Bullock and George Clooney, have to abandon their spacecraft after a Russian satellite shutdown sets off a space storm of debris, a type of event first imagined by NASA scientist Donald Kessler in 1978. As the density of objects in orbit increases, scientists consider such a cascading collision—where a collision creates shrapnel that creates yet more collisions in an unending loop—increasingly likely. If that were to happen, it would be very difficult, if not impossible, to leave earth's orbit.
Governments and companies are trying to figure out ways to deal with space debris before it comes to that. Some of these ideas may never—pun intended—get off the ground. Others might one day become a lucrative space service. …
The blaze was contained but the hotel will be closed briefly for cleanup.
A couple suffered minor injuries after a fire broke out in their room in Quebec City's Hôtel de Glace early Tuesday.
The fire reportedly started when a candle set the sheets on fire, causing minor damage to the room. The blaze was contained, but the couple had to be hospitalized for their injuries.
Though the fire didn't affect the integrity of the seasonal ice structure, the smoke has left a foul odour and a bit of a mess. …
Amid ridicule over California trend for unfiltered water, some bottlers resent newer businesses they feel are jumping on the raw food bandwagon for profit.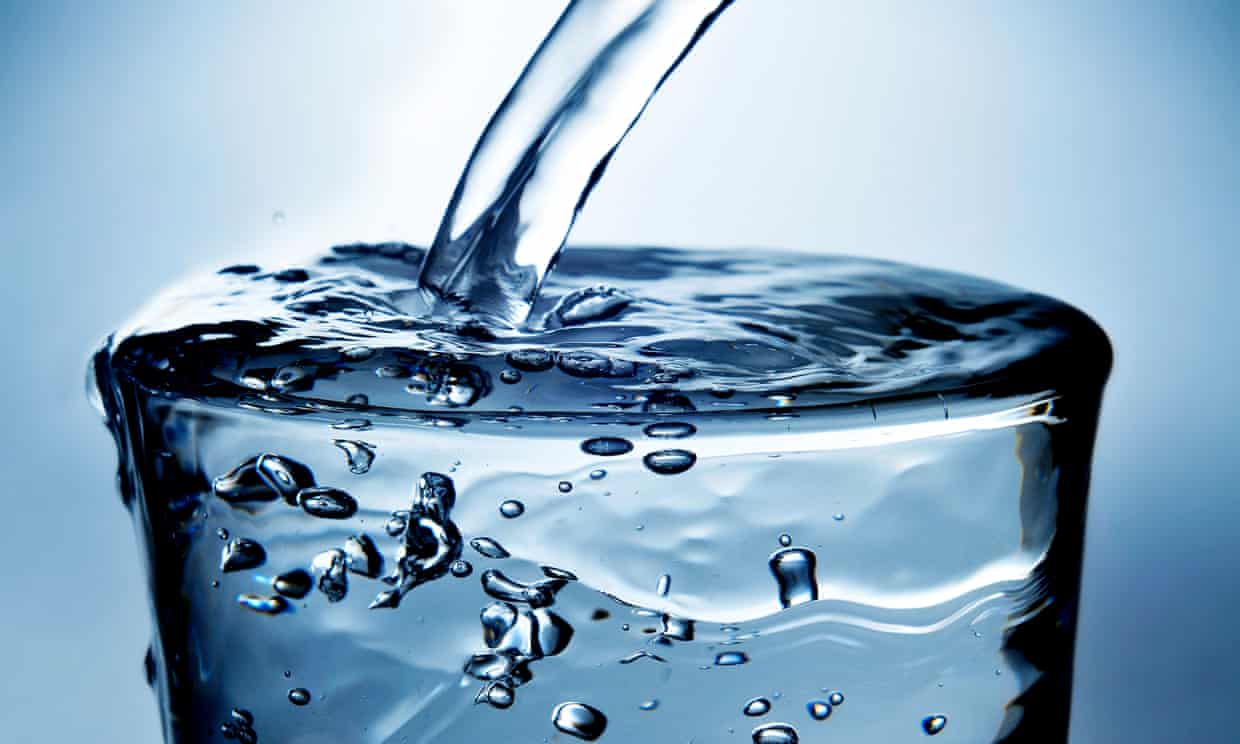 Unfiltered 'raw' water is proving to be a divisive craze.
Bryan Pullen and Seth Pruzansk have been quietly bottling water in the woods of Maine for nearly a decade – straight from spring to bottle without filtration or treatment. They began selling their "raw water" in 2009 and trademarked the phrase in 2012.
Then last week, the New York Times published an article that thrust their business, Tourmaline Springs, into a harsh spotlight.
The Times' piece showed how raw water, once a fringe product with supposed health benefits from minerals and bacteria, is going VIP: scoring endorsements from Silicon Valley CEOs and selling for more than $35 (£25) a jug at specialty grocers in San Francisco.
It was a story ripe for viral outrage: a food fad for rich hippies, reinventing a product already available cheaply and safely at home. A flood of articles followed, ridiculing raw water as an overpriced scam, while experts questioned the health claims and warned of diarrhoea-causing pathogens than can lurk in untreated water. But those at the center of it were taken aback by the deluge of anger. Some even got death threats.
"We have received hundreds of messages, [which] ranged from blatant insults to really harsh, hateful statements that we are intentionally poisoning people and ripping them off," Pruzansk said. "There were two where they threatened to come [and] shoot us." …
Pay As You Wish

Anyone's welcome – at a price.
Like nearly every person who moved to a city with a creative career in mind, I was once broke.
My days were spent at a magazine internship; my evenings as a £8-per-hour hostess in a central London restaurant. And while my diet may have relied disproportionately on toast and jam, there was one thing I was not starved of: arts and culture.
This was thanks, in part, to England's admirable promise of free museums. In the late nineties, Britain's New Labour government reaffirmed the goal of reinstating free entry for national museums, a policy which came to fruition in 2001. While the idea has not gone unchallenged, it has nevertheless stayed firmly in place since. According to the Department for Digital, Culture, Media, and Sport (DCMS) there were 47.3 million visits to government-sponsored museums in 2016/17, with Britain's three leading institutions—The Tate, British Museum, and the National Gallery— regularly cracking the top ten most-visited art museums globally.
For me, back in 2011, the policy meant that while on breaks from a double shift at a grim restaurant in Covent Garden, I could wander around, say, the National Gallery or National Portrait Gallery—places that feel worlds away from the realities outside—and feel just as entitled to their contents as anyone else. Though my days were often less than inspiring, just 20 minutes spent in these spaces provided a kind of creative edification—a reminder that all artists, before they hung in museums or were published in books, operated from a place of uncertainty.
Last week's announcement by New York City's Metropolitan Museum of Art to instate an admission fee of $25 for out-of-state visitors rankled plenty of people. The reasons are obvious: Like me, many urbanites like the idea that it's not just the privileged that can afford museums, but the masses too—especially when those institutions are funded in part by taxpayers. …
World wars, serial killers, that brief and terrible window when Robin Thicke was everywhere — the past is full of harrowing, nightmarish things. But today we go even deeper, looking into already-nasty historical events … that hide even darker underbellies. Like a Kinder Surprise, if the chocolate was horror and the surprise was even more horror.
#4. The Unabomber May Have Been The Product Of A Brutal Psychological Experiment
---
Ted Kaczynski, the Unabomber, is one of the most famous murder-hermits of all time, and that's saying a lot. He is generally perceived to be a violent, paranoid schizophrenic, and rightfully so. But there are parts of his story many don't know.
Kaczynski was messed up, sure, but he was also brilliant. He attended Harvard in 1958, when he was only 16. Impressive as that may sound, it may also very well have been the start of his spiral into madness. In 1959, a group of psychologists from Harvard's Department of Social Relations apparently decided that they hadn't quite filled their evil science quota. So they got a group of 22 students, young Ted among them, to enlist in a blatantly torturous psychological experiment.
"Are you sure you want to do this, Ted?"
"What's the worst that could happen?"
First the test subjects were tasked with writing an essay that would reveal their personal beliefs — the values and tenets they held most dear. Students were then supposed to debate their beliefs with a fellow undergraduate. But the "debate" consisted of being covered in electrodes, then sitting in a bright room facing a one-way mirror, while a law student who had been specifically prepped to verbally abuse the subjects tore their ideas and values apart. Then, after the participants had been ridiculed and humiliated to the verge of extreme anger, they were called back to watch the recordings of the procedures. They had their very world torn apart, then had to sit down and watch how stupid they really were on TV. It'd be like signing up for a charity run, then finding out you'd been pressed onto Jersey Shore.
The experiments were conducted between 1959 and 1962, and headed by Professor Henry A. Murray, who was already somewhat (in)famous for his work with the OSS and the CIA. They took place in a mansion/laboratory known as the Annex, because clearly, no one here was even remotely interested in pretending they weren't supervillains. Our first piece of evidence: The researchers gave all their subjects bizarre code names. Ted's was, ironically, "Lawful." …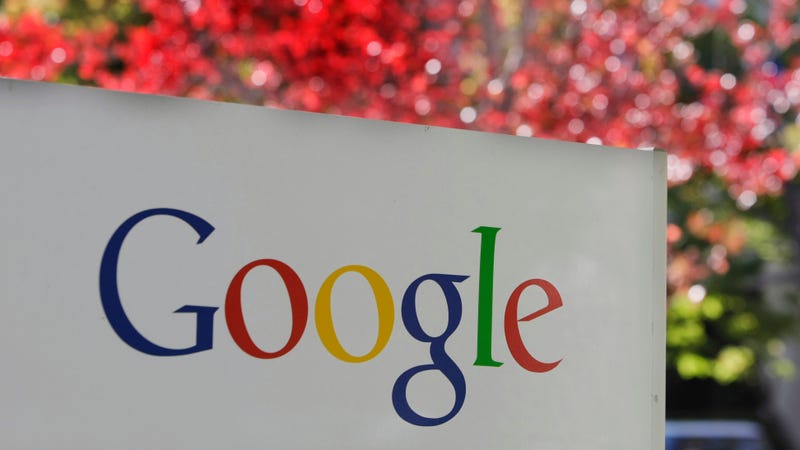 Paranoid conservatives have increasingly become certain Google is trying to silence them, citing its firing of engineers who allegedly created hostile work environments and a largely illusory panic about YouTube censorship. Now, according to Tucker Carlson's flagship site the Daily Caller, they're worried Google's new fact-checking initiative—recently installed as part of Google's response to a backlash against misinformation in search results—is targeting conservatives.
Here's what they're mad about. Google the name of a publication and the search engine will display a sidebar with some information about it, like what it covers. This is what you see when you search "Gizmodo," for example.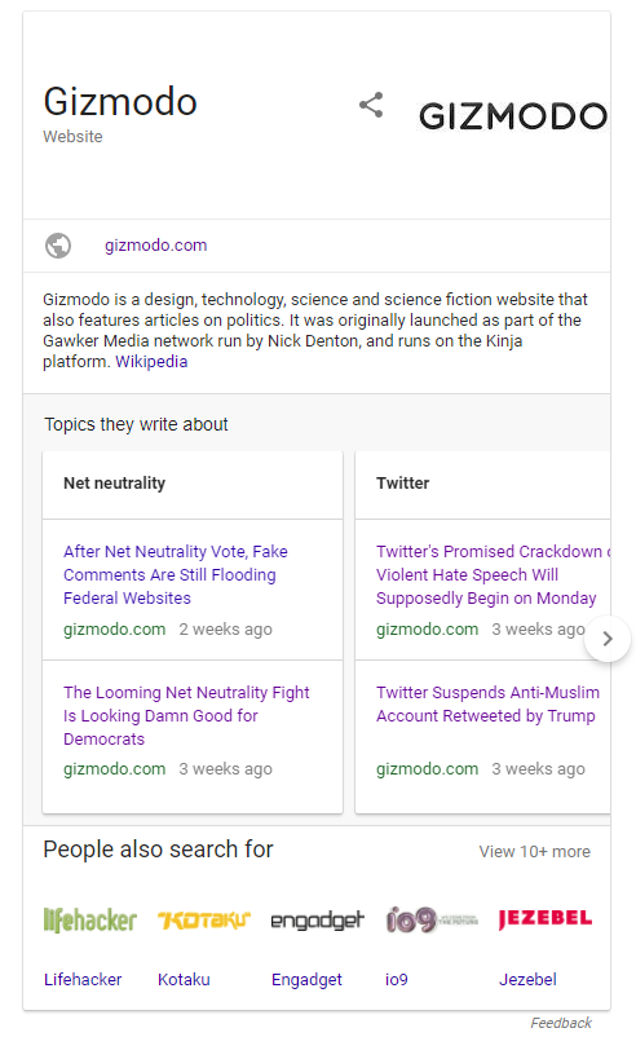 For some publications that have drawn the attention of Google's third-party fact checkers like Snopes, though, the module displays an extra "Reviewed Claims" section. The Daily Caller is one of those sites and is pretty angry about it; it and others including Washington Free Beacon writer Alex Griswold contend that Google has mostly applied this tool to right-wing media. The Daily Caller calls it "downright libelous."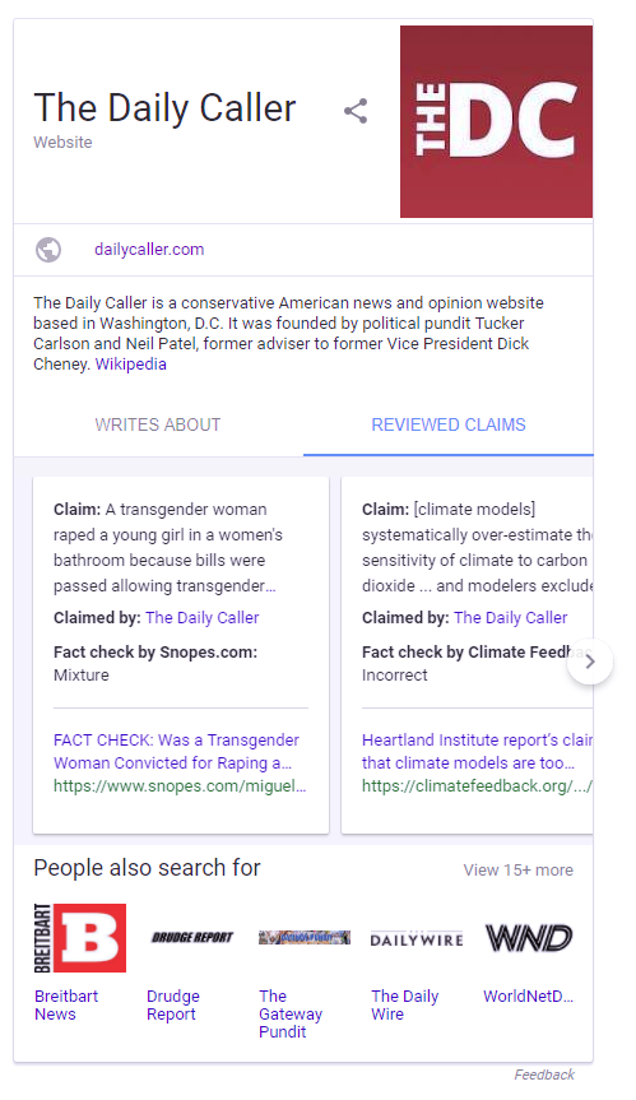 After playing around myself, here are the websites I found that trigger Google's fact-check feature. Almost universally conservative websites, but also white supremacists… and Upworthy. pic.twitter.com/4KQAHmxda9

— Alex Griswold (@HashtagGriswold) January 9, 2018
It's nice that Google is making an effort to flag misinformation. But let's be real, this fact-checking module isn't really all that useful—finding it requires clicking through to a submenu in a sidebar, and once the user's there the module's crowded with cut-off sentences and poorly contextualized information. …
Gutsy Business

The capsule can tell if you're getting in your fibrous veggies.
Digestion is something of a black box. We know food gets put through a physical and chemical pulverization to make it easier to extract nutrients before we get rid of the waste. But there are all sorts of variances in each of our own unique digestive tracts. So when someone's digestion goes awry, it's hard to tell what exactly is wrong or how to fix it.
One potential way to shed light on the (literally and figuratively) dark, bacteria-ridden tube that makes up our digestive tract is to send an electronic pill down it.
In a paper published Monday in Nature Electronics, a group of researchers describe a successful study in which five participants swallowed a capsule that could track aspects of the gaseous content in their gut, and relay that information to an external sensor every five minutes. They could measure the time the capsule took to go through the gastrointestinal system, and could even pick up on increases in fiber content in participants' diets over three days. Ideally, the capsules could one day be used as a diagnostic tool for digestive disorders, or a monitoring tool to see if a dietary change are an effective treatment. …
IT'S A SABOTAGE

Make your own choices.
Right now, someone you know is trying to lose weight. It's more likely to be a woman, as studies have shown. It may even be you—bounding into the new year eager to make a huge change in your life.
The odds are stacked against her (or you). It's not easy sticking to a diet, lifestyle change, or whatever you want to call it—and 92% of New Year's resolutions fail.
Here's what doesn't help: "Oh come on, treat yourself." "Well, if you're not going to have a dessert, then I won't either." "I don't know what you're talking about, you're fine the way you are." You've probably heard these phrases before. You may have uttered them yourself, with nothing but good intentions.
But let's be clear: They're sabotage. Unless you're exhibiting signs of disordered eating or compulsive dieting—an important question to ask yourself—then your efforts to reach a healthier weight, and your reasons for dieting, are nobody's business but your own.
If you think your friends, and even family, are trying to sabotage your weight loss efforts, you're not alone. …
It's bad news for older Windows 7 and Windows 8 machines
Microsoft is taking the surprise step of detailing how Spectre and Meltdown firmware updates may affect PC performance. The tech industry has been scrambling to issue updates to protect against the two CPU security flaws over the past week, and there have been many reports of potential performance issues. The good news is that for modern PCs running Windows 10, most consumers won't notice a significant difference. If you're on an older machine, particularly a Windows 7 or Windows 8 one, then there's going to be some noticeable performance changes.
According to Microsoft, Intel Haswell processors and older will be impacted the most by a series of firmware updates designed to protect against the Spectre CPU security flaw. Intel has been working with PC makers to ready firmware updates, but it's fair to say most machines do not have these installed just yet. These updates will impact PC performance, but the level of impact depends on what that PC is doing and how old it is. Microsoft warns that most benchmarks we've seen reported "do not include both OS and silicon updates."
In a blog post from Windows chief Terry Myerson, Microsoft reveals that Windows 10 machines running Skylake, Kaby Lake, or newer processors have been benchmarked to show "single-digit slowdowns" and that the company doesn't expect "most users to notice a change because these percentages are reflected in milliseconds."
Windows 10 machines running older processors like Haswell "show more significant slowdowns, and we expect that some users will notice a decrease in system performance," says Myerson. The same older Haswell machines running Windows 7 or Windows 8 will also experience slowdowns that Myerson says "most users" will notice. …
Booth Babes 2.0
Do Androids Cry After Stripping in Vegas for CES?
The retasked surveillance robots just didn't do it for the male strip-club goers in town for the giant tech expo: 'I was hoping for a bit more up and down action.'
Pale white robot strippers with CCTV cameras for heads gyrated around poles to Justin Timberlake at a Consumer Electronics Show-related party at a Las Vegas strip club on Monday night.
The robots were flown in from London for the occasion and will be performing at the club all week in honor of CES, and Sapphire Las Vegas strip club Managing Partner Peter Feinstein said it's all in a bid to attract more women.
"We were looking for something creative to do during CES that would sort of match what was happening in town," he said.
Feinstein said he noticed the demographics of CES changing and that the typical hot women aren't enough to lure a crowd to the club anymore. These days, you've got to offer something different. …
Astronomers have found no evidence of radio signals coming from the interstellar asteroid known as 'Oumuamua.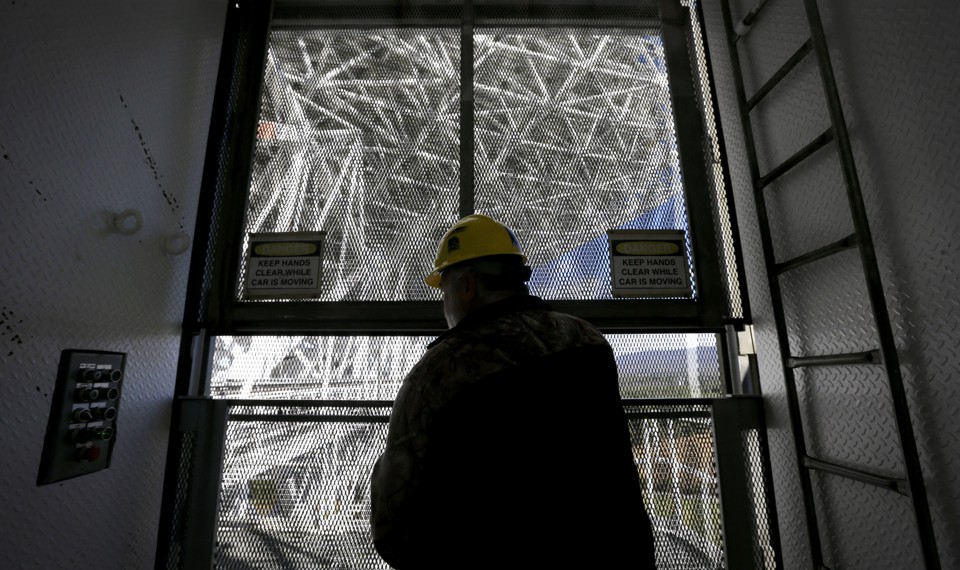 The Green Bank Telescope in West Virginia, seen through an elevator door.
In December, astronomers checked every inch of an interstellar object that had entered our solar system for evidence of artificial technology. They spent weeks pouring over the data, looking for radio signals that would suggest the object, known as 'Oumuamua, may be something other than a just a strange space rock.
They didn't find anything.
The Breakthrough Listen Initiative, a $100 million effort in the search for intelligent extraterrestrial life, did not detect radio emissions from the object, according to a new paper published on arXiv, a repository for papers approved for future publication in journals, on Tuesday. 'Oumuamua caught everyone by surprise in October as the first known interstellar object to be spotted in our solar system.
"From the start, we knew it would be a long shot, like any other SETI experiment," said Emilio Enriquez, an astronomy Ph.D. student on the Breakthrough Listen team and the lead author of the paper.
The decision to check 'Oumuamua for artificial technology came from Yuri Milner, the Russian billionaire and tech investor who established and is funding Breakthrough Listen. Astronomers released their first results from the observations in mid-December, based on an analysis of just one chunk of the radio data. "Indeed, nothing has popped up, but we're busy churning through the data we've collected so far," Andrew Siemion, the director of the Berkeley SETI Research Center who leads its Breakthrough Listen Initiative, said at the time. The latest paper includes the analysis of the full dataset. Still nothing. …
Video Goodnesses
and not-so-goodnesses
President Trump slams Attorney General Jeff Sessions for not protecting him in the Russia probe, and the Justice Department announces more Hillary Clinton investigations.
THANKS to Comedy Central and The Daily Show with Trevor Noah for making this program available on YouTube.
Sen. Dianne Feinstein authorizes the publication of a bombshell document (Fusion GPS's transcript) that sheds light on a bombshell document (the Steele dossier).
In an uncharacteristically transparent move, the White House allowed cameras into a bipartisan meeting about immigration.
THANKS to CBS and The Late Show with Stephen Colbert for making this program available on YouTube.
Seth takes a closer look at Donald Trump continuing to prove that he's an increasingly erratic president who's unfit for his job and apparently working even fewer hours and neglecting urgent issues.
THANKS to NBC and Late Night with Seth Meyers for making this program available on YouTube.
Apparently people thought Trump was sane before Wolff's book.
THANKS to The Comedy Network and The Beaverton for making this program available on YouTube.
Warning. Adjust you volume now. Max being a normal bird and letting it show.
FINALLY . . .

In 2017, the big mainstream stories of "near-hits" (aka "near-misses") in the search for extraterrestrial intelligence included episodic dimming of a star caused by possible "alien megastructures," a large object tearing through our solar system, and video captured by a fighter jet of a weird object capable of incredible maneuvers in the sky (video below).
Scientific American's Lee Billings looks back at the ET-invoking headlines of last year:

…As the nuclear physicist Enrico Fermi (put it) more than a half century ago, "Where are they?" Given a 10-billion-year-old galaxy filled with stars and planets, and an Earth less than half that age, Fermi guessed we are unlikely to be the first technological culture on the galactic stage. If just one spacefaring civilization predated our own in the Milky Way, he calculated, even moving at a very languorous pace it should have had more than enough time to visit, explore and colonize every planetary system in the galaxy.
Ever since, practitioners of the search for extraterrestrial intelligence (SETI) have been brainstorming about why we do not encounter glaringly obvious signposts of an interstellar diaspora: Maybe there are nigh-universal bottlenecks in the odds for the emergence of life, intelligence or high technology, and we are indeed alone. Maybe we are not alone at all, but interstellar travel is so hard that everyone just stays home. Maybe we are being quarantined, and UFOs are dronelike documentarians recording an intergalactic Planet Earth miniseries. Maybe our galaxy is bursting at the seams with alien civilizations, and we simply have not looked hard enough—presuming we are capable of properly looking at all. Even the know-it-alls in the "never aliens" crowd would concede the diversity of possible answers to Fermi's question says more about our ignorance than our knowledge.
One of Fermi's SETI-pioneering peers, the physicist Freeman Dyson, once summarized the situation thus: "Our imaginings about the ways that aliens might make themselves detectable are always like stories of black cats in a dark room. If there are any real aliens, they are likely to behave in ways that we never imagined." Even so, he added, "the failure of one guess does not mean that we should stop looking"—particularly because whatever may keep our skies alien-free would likely keep the rest of the universe free of star-trekking humans as well. Contemplating Fermi's question is a way of exploring pathways to our possible futures. Finding aliens—or coming up empty in our searches—has profound implications for our own ultimate cosmic fate.
"It's Never Aliens—until It Is" (SciAm)
---

Twenty years from now you will be more disappointed by the things that you didn't do than by the ones you did do. So throw off the bowlines. Sail away from the safe harbor. Catch the trade winds in your sails. Explore. Dream. Discover. ~ Mark Twain
---
Ed. More tomorrow? Probably. Possibly. Maybe. Not?