A year after being released from detention, a Bangladeshi immigrant finds a new life in Colorado

Three hundred and fifty-nine. That's how many days Shoeb Iqbal has been free in America. If you're reading this after Jan. 11, 2018, it's been longer.
The last time we talked to Iqbal (referred to with the pseudonym Mishkat Sarkar in previous reporting) it was early 2016 and he was being held at the U.S. Immigration and Customs Enforcement (ICE) Denver Contract Detention Facility in Aurora. At the time, he had been in immigration detention for more than 15 months, starting Nov. 13, 2014 — the day he crossed into the U.S. from Mexico.
After being held for more than two years, Iqbal was released on Jan. 17, 2017, and has been adjusting to life outside of detention in his new home city of Denver since.
"When I got out, everything was like a dream," Iqbal says.
As previously reported, [Re: "Opposite of America," Feb. 18, 2016], Iqbal arrived in the U.S. after a harrowing escape from his home country of Bangladesh after experiencing death threats due to his political affiliation with the Bangladesh National Party (BNP), the second largest political party in the country. The BNP had recently lost power to the Awami League and hundreds of its members fled the country due to political unrest.
In 2014, Iqbal came to the U.S. seeking asylum, but was denied because the Department of Homeland Security (DHS) classifies the BNP as an "undesignated terrorist organization," despite previous joint efforts to combat terrorism with the group. Iqbal denied such claims and filed an appeal. As he awaited a decision, hundreds of Bangladeshis also sat in detention around the country in the same predicament. Many, including Iqbal at the Aurora facility, organized hunger strikes, protesting their prolonged detention. …

Harvard University Professor Steven Pinker.
This week, a video surfaced of a Harvard professor, Steven Pinker, which appeared to show him lauding members of a racist movement. The clip, which was pulled from a November event at Harvard put on by Spiked magazine, showed Mr. Pinker referring to "the often highly literate, highly intelligent people who gravitate to the alt-right" and calling them "internet savvy" and "media savvy."
The clip went viral. The right celebrated; the left fumed. The neo-Nazi Daily Stormer website ran an article headlined, in part, "Harvard Jew Professor Admits the Alt-Right Is Right About Everything." A tweet of the video published by the self-described "Right-Wing Rabble-Rouser" Alex Witoslawski got hundreds of retweets, including one from the white-nationalist leader Richard Spencer.
"Steven Pinker has long been a darling of the white supremacist 'alt-right,'" noted the lefty journalist Ben Norton. "And he returns the favor." Others reacted to the rumor with simple exasperation: "Christ on a crutch," said the liberal commentator and biologist PZ Myers, who also wrote a blog post denouncing Mr. Pinker for this supposed alliance.
The idea that Mr. Pinker, a liberal, Jewish psychology professor, is a fan of a racist, anti-Semitic online movement is absurd on its face, so it might be tempting to roll your eyes and dismiss this blowup as just another instance of social media doing what it does best: generating outrage. …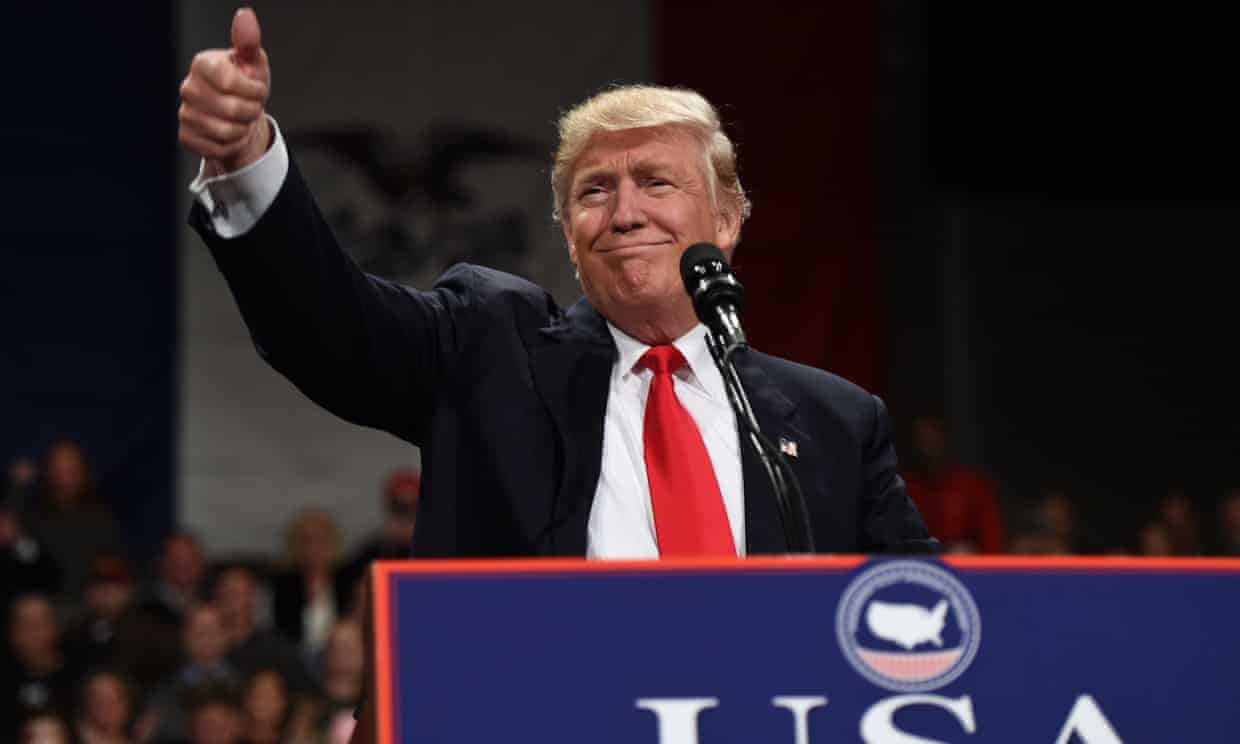 'There's a clear thread connecting your racism about immigration to historic racism in the country your family adopted as home.'
Donald Trump knows a thing or two about "shitholes" – the label he apparently bestowed on El Salvador, Haiti and various African nations during an Oval Office meeting about immigration. His own father was reportedly so ashamed of coming from Germany – widely considered to be a "shithole" by Americans fighting in two world wars – that he pretended for most of his life that he was Swedish.
These Aryan dreams glowed all blond and bright through Trump's seminal book, The Art of the Deal, in which he claimed his father arrived as a child from Sweden like some kind of Nordic dreamer.
And they persist to this day inside the White House, where the 45th president of the United States wonders why oh why can't we get more Norwegians to restock the racial purity of our immigrant bloodlines?
Before the Finns complain about prejudice, we need to have a frank discussion, Mr President.
You don't need to be ashamed of your own "shithole" past. Like you, my family also hails from a "shithole". Half my family comes from Morocco, which is an African country. Like you, I was even born in a "shithole" part of a nation that was once frequented by Viking invaders. I grew up in Birmingham, which you might think of as the Queens of England. (Memo to the White House: Not the Queen of England. She's totally different, although she's also from a German family.) …
Say What?

Speaking his mind. Exhibit A: Trump's shithole.
Donald Trump's "shithole countries" remark earlier today (Jan. 11) is being heavily criticized in many parts of the United States and around the world. But there's one place in the US where residents are particularly vexed by it: south Florida.
During a meeting with Republican and Democratic lawmakers at the White House, Trump said of Haiti and African nations, "Why are we having all these people from shithole countries come here?" Later in the meeting, which was focused on immigration, he suggested the US should welcome more people from nations like Norway instead. (Norway's prime minister Erna Solberg paid him a visit on Jan. 10.)
South Florida is home to nation's largest concentration of Haitians, as well as the rapidly gentrifying Little Haiti neighborhood in Miami.
Both the Miami Herald and the Tampa Bay Times offered a roundup of comments from leading politicians in the state—including members of Trump's own party—criticizing the remark. Governor Rick Scott, a Republican, said:

"If this report is true, it is absolutely wrong to say or think this. I do not think this way, nor do I agree with this kind of sentiment. I represent Florida, and we are an amazing melting pot where over 250 languages are spoken. I work every day to make this the most welcoming state for everyone – Haitians, Cubans, Venezuelans, and others from all around the world that call Florida home. I'm incredibly proud of our diversity."
…
Much of the snow in the city of Temirtau in central Kazakhstan is black.
Instead of the usual white powder that children love to play with, the snow looks more like coal after a mysterious dark dust settled on the city in the beginning of January.
Many residents, worried about their health, took to social media to call on the government to investigate the incident.
"We can't live like this. We're suffocating here," wrote one user.
A special group of scientists, made up of both independent ecologists and government experts, is working to identify the causes.
Temirtau is the centre of Kazakhstan's iron industry and the home to the country's biggest steel production plant – Karaganda Metallurgical Combine, owned by ArcelorMittal Temirtau, a subsidiary of the global industrial giant ArcelorMittal.
Many in Temirtau believe that pollution from this metallurgical complex is what has turned the snow black.
Angry residents started collecting signatures for a petition addressed to Aliya Nazarbayeva, the youngest daughter of President Nursultan Nazarbayev and the head of the Association of Ecological Organisations of Kazakhstan. …
Parched

Extremely rare drought events might not be so rare in the future.
It's the height of summer in Cape Town, and the southwesternmost region of South Africa is gripped by a catastrophic water shortage. Unless the city adopts widespread rationing, the government says, the taps "will be turned off" on April 22, 2018, because there will be no more water to deliver.
This would make Cape Town the first major city in the world to run out of water, according to Anthony Turton, a professor at the Centre for Environmental Management at the University of the Free State in South Africa, who spoke to the New York Times. "It's not an impending crisis—we're deep, deep, deep in crisis." The shortage is the result of a multi-year drought.
The city is asking residents to restrict their water use to 87 liters per person per day. That's roughly the equivalent of a four-minute shower using a regular shower head, or an eight-minute shower using a low-flow shower head.
Cape Town's water system isn't built to withstand a multi-year drought (nor are any city's water system), which are expected to occur "perhaps as rarely as once in a millennium," according to a group of professors from the University of Cape Town. …
Last week, at a New Orleans conference center that once doubled as a storm shelter for thousands during Hurricane Katrina, a group of polar scientists made a startling declaration: The Arctic as we once knew it is no more.
The region is now definitively trending toward an ice-free state, the scientists said, with wide-ranging ramifications for ecosystems, national security, and the stability of the global climate system. It was a fitting venue for an eye-opening reminder that, on its current path, civilization is engaged in an existential gamble with the planet's life-support system.
In an accompanying annual report on the Arctic's health — titled "Arctic shows no sign of returning to reliably frozen region of recent past decades" — the National Oceanic and Atmospheric Administration, which oversees all official U.S. research in the region, coined a term: "New Arctic."
Until roughly a decade or so ago, the region was holding up relatively well, despite warming at roughly twice the rate of the planet as a whole. But in recent years, it's undergone an abrupt change, which now defines it. The Arctic is our glimpse of an Earth in flux, transforming into something that's radically different from today. …
How much effort would you put into being, would you say? Like, say a 10 is working three jobs and still waking up to go running for a few miles in the morning, and a 1 is keeping a bottle near your bed so you don't have to get up to pee. While some of us are real go-getters, I hear secondhand that many of the rest of us are just half-assing everything we do to a greater or lesser degree, because effort takes effort, and who the hell needs that? And it's not just relationships, or building a boat; it's everything. We half-ass everything.
#5. No One Is Doing Hygiene Right
---
I was at Walmart recently, because I keep my shit real, and I had to urinate, which is what mature people call whizzing. So while washing my hands, this dude who also had to whiz came up to the next sink, put one hand under the faucet, and literally missed the water, then walked away. I was saddened by his lack of respect for the "best hand-washing practices" sticker that was very visible on the mirror. But it did emphasize for me that probably no one is out there washing their hands properly. The same people who are shaking your hand or making your flapjacks or sneaking a thumb into your mouth when you're sleeping.
Michigan State University researchers staked out several bathrooms to check out thousands of people's techniques, and a staggeringly gross 95 percent of people weren't washing their hands correctly. 33 percent don't use soap, and 10 percent don't wash at all. The average wash time was only six seconds. Every time you touch anything someone else has touched, you're basically touching someone else's crotch resin.
It's not just your hands that are being left encrusted with globules of funk; it's your face hole too. You're supposed to brush your teeth for a solid two minutes at least twice a day, for an epic 240 seconds per day. The average is somewhere between 45 and 70 seconds. And it'd maybe make sense if people were asking us to spend an hour on oral hygiene — that seems daunting — but two minutes? Think of how much time you spend on social media or shoving corn in your neighbor's tailpipe. There's room for two minutes.
We even sleep in filth, because apparently laundry is modern humanity's equivalent of toiling for 40 years in the desert, and fuck that right in its ear. Experts — not just in sweating in bed, but in science stuff like microbiology — suggest washing your sheets once a week. And your pillowcase should be getting cleaned every other day. Why? Because you're a gross, leaky goo bag. You produce 26 gallons of sweat a year, much of which is currently steeped in your bed, making your mattress into a sloughed flesh and microfiber teabag. Your pillow very likely contains anywhere from four to 16 different species of fungus. You're sleeping in a goddamn mushroom jungle.
A solid third of respondents in one survey changed their sheets once every two weeks. 37 percent of 18-24-year-olds only did it once a month. Only one third of people said they did it once a week, meaning the vast majority of beds in the world are just sweaty ass wafers waiting to glurge all up on you. …
Sophisticated Tastes

Adding to the basket.
Every three years, New Zealand reviews the items it includes in a basket of goods that it uses to measure inflation, which is also a gauge of the country's changing habits.
The new inflation gauge reflects a country that, while still mad about rugby and beer, increasingly prefers the craft kind of beer and "body massages at beauty spas," noted Jason Attewell, a senior manger at Statistics New Zealand. One item of alcohol that was removed from the list is liqueurs.
The other major change in New Zealanders' consumption habits is that more and more people are sharing.
"Technology is having a really big impact on this CPI (consumer price index) review, and one of the things that we're bringing in this time is the sharing economy," said Matt Haigh, consumer prices manager. "Private accommodation rented from others" has been added as a new category in the CPI basket, which includes services like Airbnb, while the category "taxi fares" has been expanded to include Uber rides. …
• Tiger, CMC, Genesis are said to lead $450 million investment
• Meicai app seeks fund for expansion in vegetable sourcing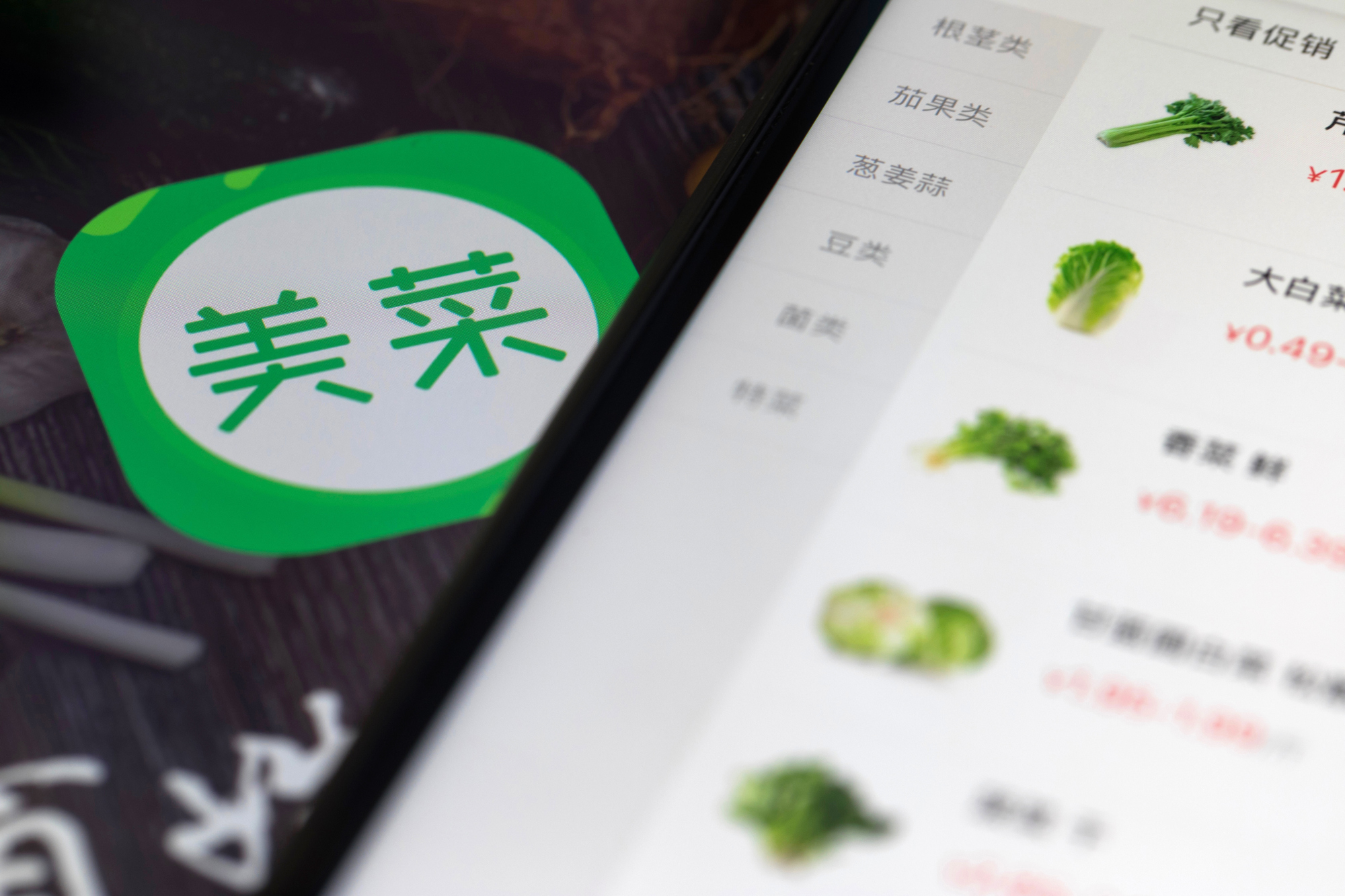 Meicai, a China startup that helps farmers sell vegetables to restaurants, has raised $450 million in a funding round led by Tiger Global Management and China Media Capital, according to people familiar with the matter.
The Beijing-based startup raised the money at a valuation of about $2.8 billion as it seeks to expand in the costly fresh-foods market, said the people, asking not to be named because the matter is private. Genesis Capital was also an investor, the people said. The company and its backers scheduled a closing party for Thursday.
Meicai, which means "beautiful vegetable," was founded in 2014 with a goal of sourcing vegetables for about 10 million small and medium-size restaurants in China. It allows owners to use an app on their smartphone to order specialties like bok choy and eggplant directly from farms. Meicai is the latest emerging player aiming to disrupt traditional retail operations by cutting out middlemen.
The funding underscores the lofty valuations Chinese companies are fetching in a market awash with capital. Five of the world's 10 biggest venture deals were in Chinese-based companies last year, while the U.S. accounted for two, according to researcher Preqin. The largest globally was the $5.5 billion funding in the Chinese ride-hailing giant Didi Chuxing. …
The latest death trend is a cross between hygge and Marie Kondo: a sign that dying well has become a defining obsession of our time.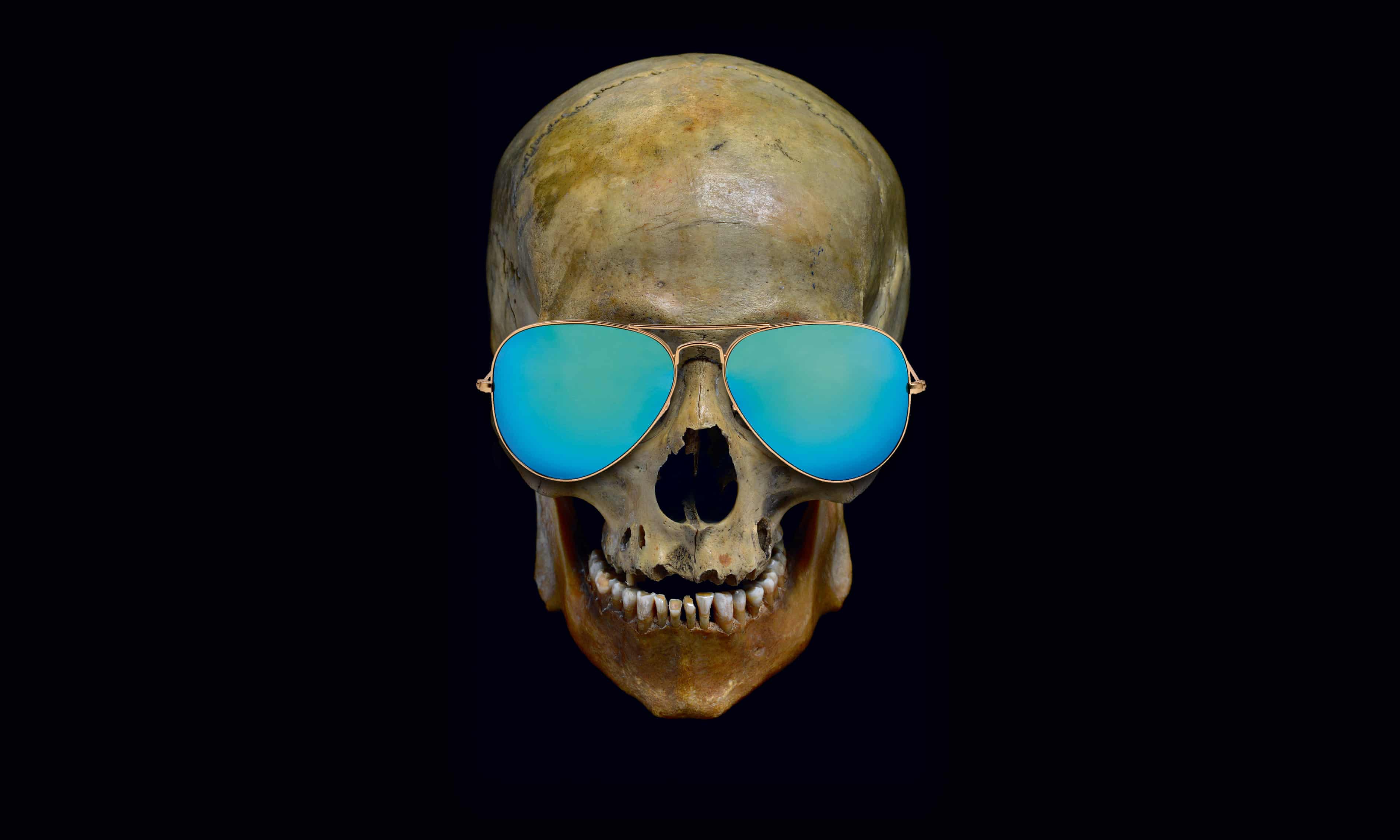 Last spring, at Green-Wood cemetery in Brooklyn, where the artist Jean-Michel Basquiat is buried, another conceptual artist, Sophie Calle, launched an installation called Here Lie the Secrets of the Visitors of Green-Wood Cemetery. For the next 25 years, anyone passing by will be able to write down their most intimate secrets and bury them in a grave designed by the artist. The cemetery also hosts moonlit tours, cocktail parties, dance performances, and even yoga classes.
Death is hot right now, and upbeat gatherings in cemeteries are just a small part of the trend. One of the chief desires of our time is to turn everything we touch into a reflection of who we are, how we live and how we want others to view us – and death is no exception. Once merely the inevitable, death has become a new bourgeois rite of passage that, much like weddings or births, must now be minutely planned and personalised. Not since the Victorian era's fetishisation of death, with its all-black attire, elaborate mourning jewellery and seances, has death been so appealingly packaged. Every death must be in some way special and on-trend. Finally, the hipster can die as he lived.
If you fancy an environmentally friendly burial, you can choose to be wrapped in a biodegradable artisanal shroud, decorated to your specifications by the bespoke company Vale for $545. (It's just $68 for pets.) Or you can be buried, as the celebrated California chef Alice Waters says she wants to be, in a burial pyjama suit seeded with mushrooms that help your body decompose more quickly. A few years ago, artist Jae Rhim Lee delivered a TED talk while wearing one such suit – a black hooded one-piece threaded with white veins infused with mushroom spores. On stage, Lee cheerfully explained that she is training mushrooms to eat her when she dies by feeding them her hair, nails and dead skin so they recognise her body.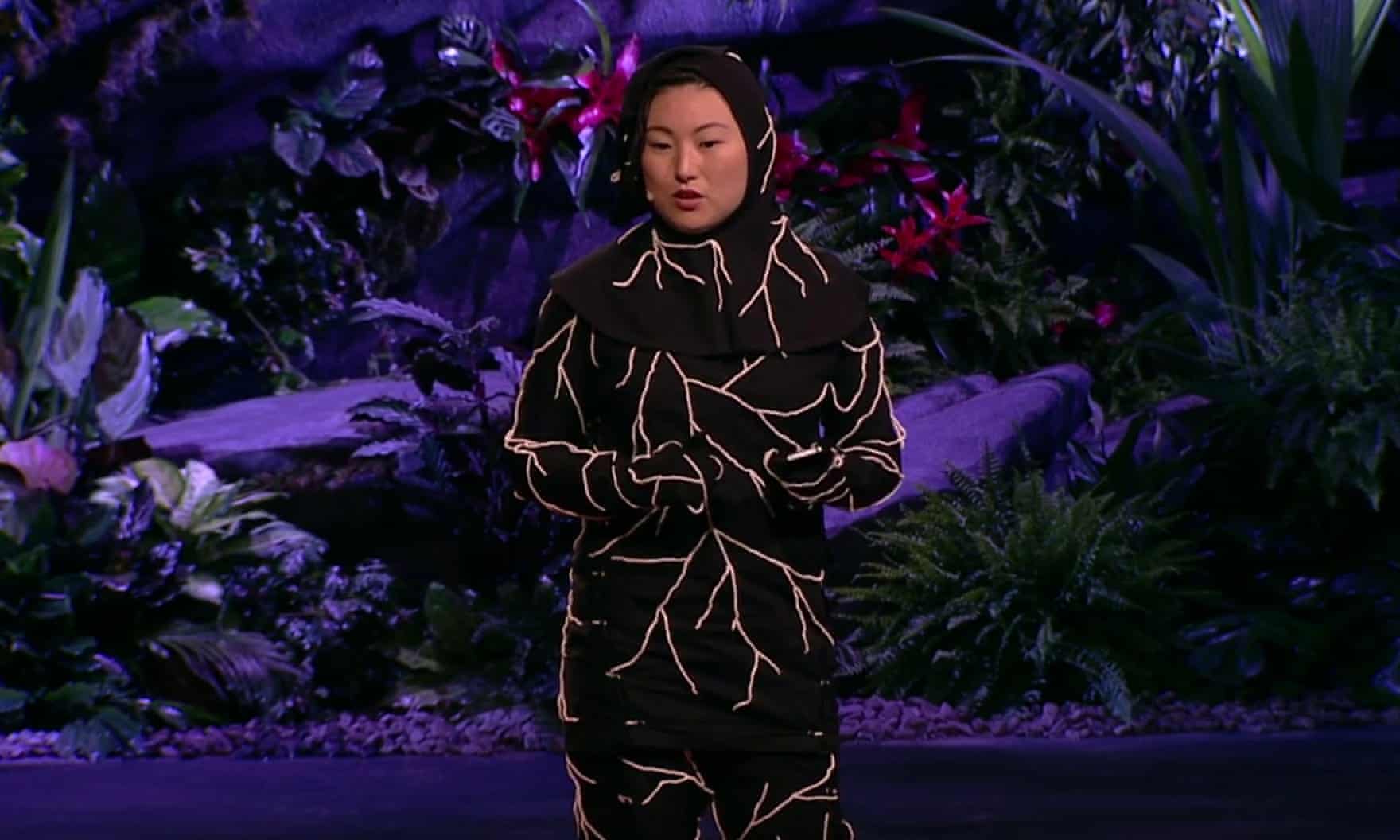 Artist Jae Rhim Lee giving a Ted talk in a special burial suit seeded with pollution-gobbling mushrooms.
For people less concerned about the environment and more worried about the terrifying prospect of dying alone, there are now solutions (or at least partial ones). You can hire a death doula, a trained professional who will assist at the end of life in the same catch-all manner that birth doulas are there during labour. You can request a home funeral, in which your friends and family pay their respects to your corpse in the comfort of your living room, with every detail as carefully planned as a wedding. And before that day arrives, you can discuss the facts of death with like-minded souls at a Death Cafe, a meeting of the global movement started by Jon Underwood in 2011 (who died last summer of acute promyelocytic leukaemia) as a way for people to gather and reflect on mortality. …
DEGREE OF DIFFICULTY: Prepare to spend a while; it's The Long Read.
Eteamology
With a few minor exceptions, there are really only two ways to say "tea" in the world. One is like the English term—té in Spanish and tee in Afrikaans are two examples. The other is some variation of cha, like chay in Hindi.
Both versions come from China. How they spread around the world offers a clear picture of how globalization worked before "globalization" was a term anybody used. The words that sound like "cha" spread across land, along the Silk Road. The "tea"-like phrasings spread over water, by Dutch traders bringing the novel leaves back to Europe.
The term cha (茶) is "Sinitic," meaning it is common to many varieties of Chinese. It began in China and made its way through central Asia, eventually becoming "chay" (چای) in Persian. That is no doubt due to the trade routes of the Silk Road, along which, according to a recent discovery, tea was traded over 2,000 years ago. This form spread beyond Persia, becoming chay in Urdu, shay in Arabic, and chay in Russian, among others. It even it made its way to sub-Saharan Africa, where it became chai in Swahili. The Japanese and Korean terms for tea are also based on the Chinese cha, though those languages likely adopted the word even before its westward spread into Persian.
But that doesn't account for "tea." …
The virus doesn't bother the monkeys, but can be fatal to humans.

Don't feed the monkeys!
If you see a monkey in Florida, don't touch it. It seems like pretty basic advice, especially now that scientists have found that more than a quarter of these adorable, feral invaders carry the deadly herpes B virus.
Though at least 25 percent of the population carries the virus — which causes mild disease in macaques, but can be deadly to humans — fewer were actually infectious. The virus lies dormant in nerves in between flare-ups, similar to cold sores in humans. Between 4 and 14 percent of the monkeys released the virus in their spit during their fall breeding season, researchers report in the journal Emerging Infectious Diseases. And the wild monkeys' poop turned out to be pristine — at least, as far as herpes B was concerned.
"The headlines have already taken off about this, but there's really a lot we still don't know about herpes B in wild monkeys," says study author Samantha Wisely, a wildlife biologist at the University of Florida. The virus is what she calls low-risk, but high-consequence — like rabies, she says. "There's really a low risk of you getting it, but if you get it, there are going to be very high consequences."
Florida's feral rhesus macaque monkeys are native to southern and eastern Asia, and are particularly adorable and effective invaders. They got to the state the usual way — by hitching a ride with misguided humans who thought the cute little creatures could draw tourists. …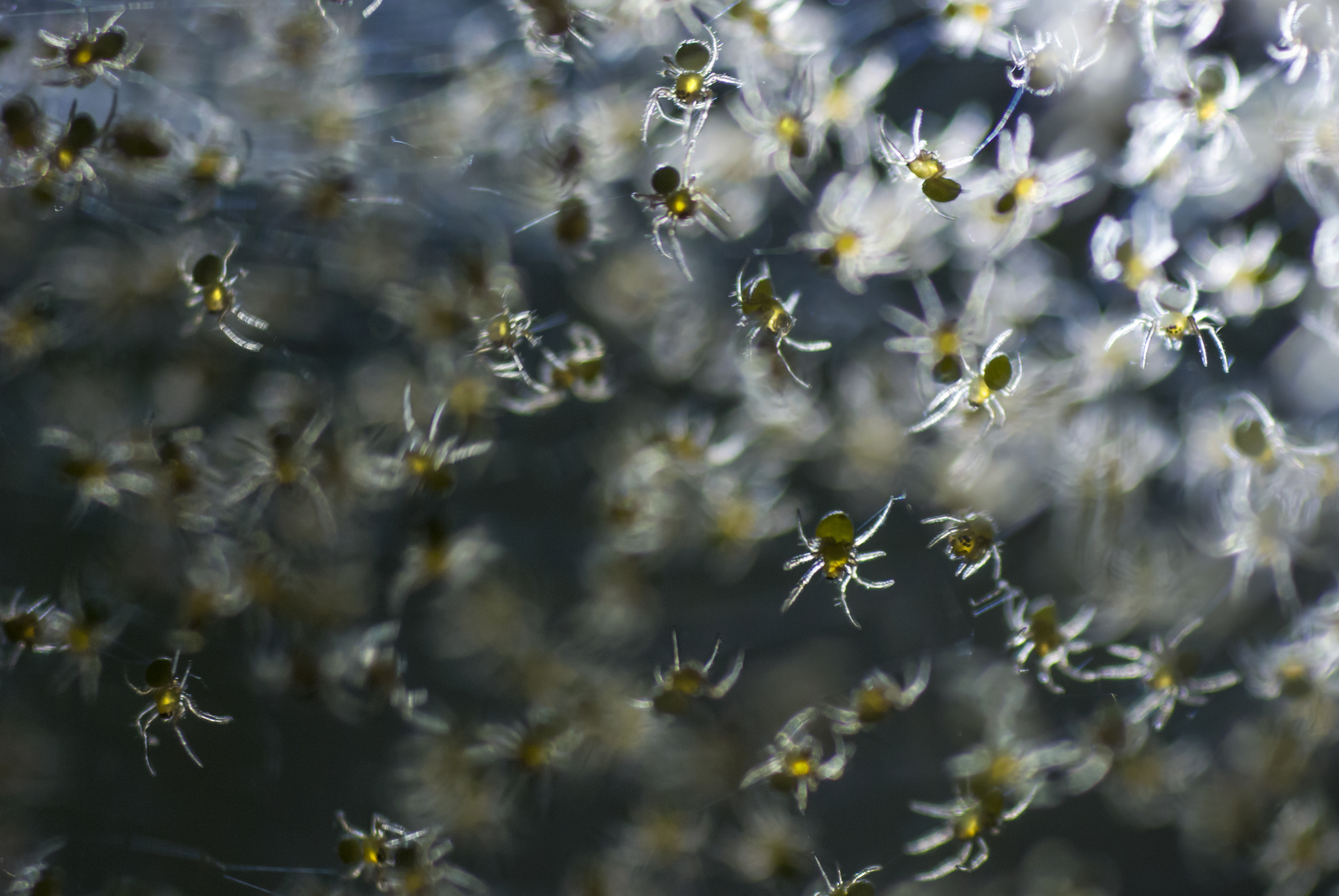 Worryingly described by entomologists and arachnologists as a "not uncommon" occurrence in certain parts of the globe, spider rain can see anywhere from a few thousand to several million spiders tumble from the sky in a given area, seemingly out of nowhere.
So what causes it? This is thanks to a rather interesting behaviour exhibited by spiders known as ballooning, which essentially involves an individual spider climbing to a high point and then firing strands of silk into the air, with the result being the spider being carried away by the wind, sometimes for many hundreds of miles.
Arachnologists are quick to point out that countless spiders are probably flying around over head at any particular time and that they usually land without much fanfare and go about their way. Sometimes, though, many thousands or millions of spiders will decide to balloon at the exact same time, either because they're a single colony or because weather conditions force them to. In regards to the latter, on rare occasions certain weather patterns can see the millions of spiders floating through the air at any given time being thrown to Earth simultaneously at the same location.
Other known causes of spider rain are floods and wildfires, which can prompt spiders to flee en masse to escape what would otherwise be their own demise, concerningly illustrating that the age old "kill it with fire" way of getting rid of spiders isn't fool-proof. …
Video Goodnesses
and not-so-goodnesses
In late August Hurricane Harvey destroyed property across southeast Texas, and more than four months later, 10,000 affected families are still spread across 12,000 hotel rooms waiting for their lives to get back to normal.
In the next few days FEMA is expected to announce whether or not they'll extend their hotel program, called Transitional Shelter Assistance, for the fourth time. If allowed to expire on January 16, thousands of Texans whose homes have been deemed unlivable will immediately have to seek or request new shelter — a daunting prospect that has many Harvey survivors feeling anxious and frustrated with FEMA's lack of communication and last minute decision-making.
The challenge is FEMA is not insurance: it's a federal aid designed to be temporary. The agency's disaster assistance has taken on several forms that range from direct financial compensation to temporary mobile homes. In a region where 80% of victims did not have flood insurance, recovery is costly and FEMA can't answer exactly who will get what help for how much longer.
THANKS to HBO and VICE News for making this program available on YouTube.
During a White House meeting on immigration, President Trump questions why people from "s**thole countries" like Haiti and African nations are allowed to come to the U.S.
THANKS to Comedy Central and The Daily Show with Trevor Noah for making this program available on YouTube.
The President's diarrhea-of-the-mouth resulted in his 'sh*thole' comment during a bipartisan meeting on immigration.
The President seemed to recognize the good people 'on both sides' of the FISA Act debate, as he himself was 'on both sides.'
A salesman knows to ABC: Always Be Counterfactual.
THANKS to CBS and The Late Show with Stephen Colbert for making this program available on YouTube.
Seth takes a closer look at how President Trump has moved on from trying to discredit the Russia investigation to pretending it's over; meanwhile, lawmakers in both parties try to work with Trump on an immigration deal.
THANKS to NBC and Late Night with Seth Meyers for making this program available on YouTube.
ust some time spent with Max.
FINALLY . . .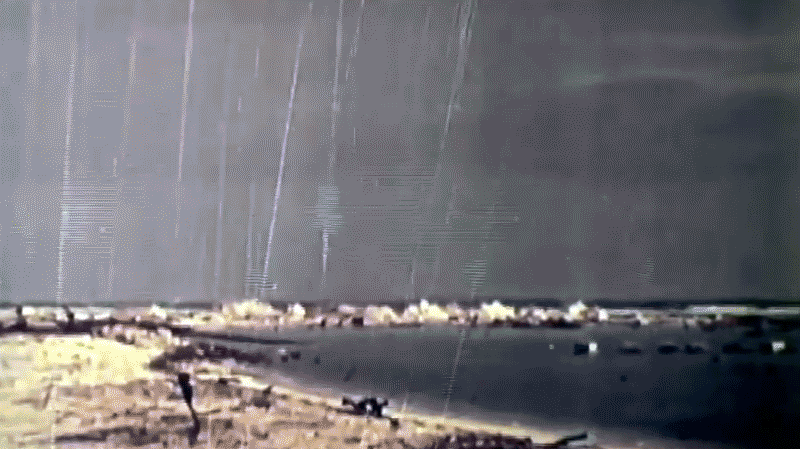 Nuclear bombs—with a few exceptions—are designed to create huge explosions. In some cases, they're supposed to have extra bits and pieces in the service of making even HUGER (it's a word now) explosions. Occasionally all of that fails, and what you get is called a "fizzle." Here's why it happens.
Operation Redwing came at the height of Cold War nuclear weapons testing in 1956. Detonating a whole bunch of nukes had, theoretically, two advantages. The first was that it let everyone else in the world know that you had a ton of nukes, in new and dazzling varieties. The other was that it let you physically test new nuclear designs in a world where the fastest computer couldn't even play Pong yet.
That's where the Yuma shot came in. You would think that all nuclear designs would be relatively similar, in that if you wanted a bigger one, you'd just scale up the necessary components and if you wanted a smaller one, you'd just scale everything down. But that isn't so.
Smaller nuclear bombs can be more complicated in their designs, especially when scientists first got into things like boosted fusion. …
Ed. More tomorrow? Probably. Possibly. Maybe. Not?