After baking in the sun for what we can only assume was an exceedingly unhealthy amount of time, The Bearded Man once awoke with a start to discover that he had gone partially deaf for reasons unknown. That's not to say he went partially deaf in the conventional sense, mind you. Rather, it appeared that selective frequencies had simply disappeared from his brain's recognition. For example: he looked over the sea, and he could clearly hear the breeze, birds chirping, and splashing water from the beach. He looked further to a road nearby full of cars, and he heard nothing. He could quite clearly hear the children playing and laughing down the way, but when he saw two people fighting on the balcony of a nearby apartment, he heard nothing. It seemed his brain had chosen to block out all the negative sonic energy around him, only allowing the good to pass through. It was this incredible – but temporary – moment that lead him to suggest the name 'Lost Frequencies' for Felix de Laet.
Ed. Reality was playing on my drive home from work this afternoon.
---
Pictured above: America's Shithole, with some guy who doesn't matter because he's standing with America's Shithole.

It is August 1987 and the US economy is humming along. Memories of the deep recession earlier in the decade are fading fast. Tom Wolfe is about to publish The Bonfire of the Vanities, which captures perfectly Wall Street's greedy bullishness.
The financial markets have Paul Volcker to thank for rising share prices. As chairman of America's central bank, the Federal Reserve, Volcker had given the US economy shock treatment to rid it of its inflationary excesses. Record-high interest rates triggered the worst recession in the US since the 1930s, but once inflation started to come down borrowing costs were cut sharply and the economy recovered.
The president at the time, Ronald Reagan, showed little gratitude for the boom that won him a second term with a landslide victory in 1984. Volcker, who had been appointed by Reagan's predecessor, the Democrat Jimmy Carter, was seen as insufficiently keen on Reagan's plans for financial deregulation, so he was replaced by someone deemed to be more on message: Alan Greenspan. Two months later, in October 1987, there was a market meltdown.
Sound familiar? As in 1987, the US economy has been growing at a fair lick. Unemployment is low and signs of inflation are starting to appear. As in 1987, the dollar is weak and share prices have been on a sustained upward run. And as in 1987, a Republican president has just replaced an old hand at the Federal Reserve with someone new. Janet Yellen presided over her last meeting as chair in the middle of a week that saw wobbles in both the stock and bond markets. Trump got rid of her for the same reasons that Reagan got rid of Volcker, She was a Democrat and not wild about deregulation. …
Laws barring the formerly incarcerated from voting have no business marring politics in a 21st century democracy.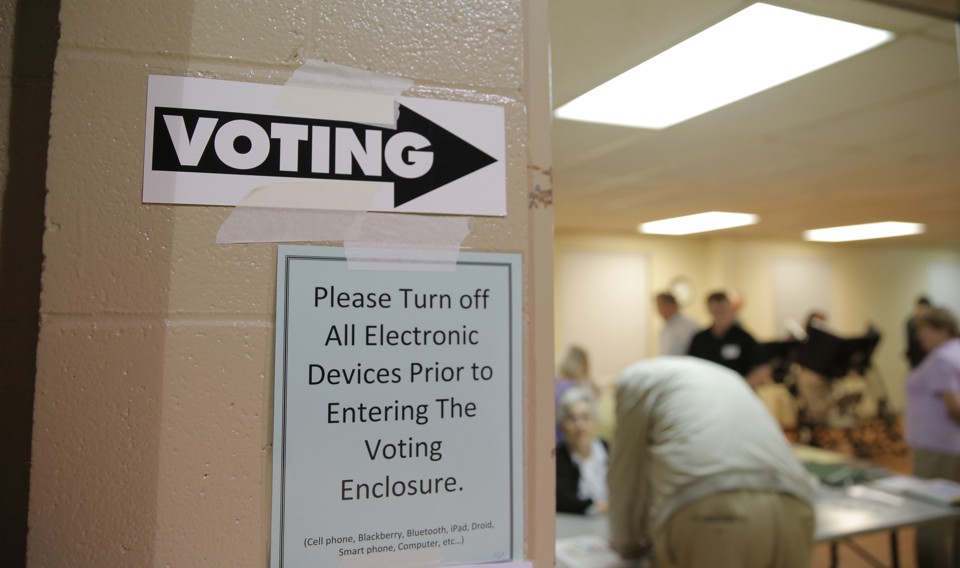 In November 1865—barely six months after Appomattox, and three weeks before the official ratification of the Thirteenth Amendment—the New York Tribune's front page bore a provocative headline: "South Carolina Re-establishing Slavery."
The story laid out the new system being put into place in most of the former Confederacy—"Black Codes," criminal laws targeting black citizens, coupling a long list of minor offenses with a schedule of prohibitive fines. If a black defendant could not pay the fine, he or she was to be "contracted out" to work off the "debt" for some white employer. (In some of the codes, a "debtor's" black children would also be "apprenticed," with preference given to the families of their former "masters.")
The new system, a Confederate veteran explained to Chicago Tribune correspondent Sydney Andrews, would "be called 'involuntary servitude for the punishment of crime,' but it won't differ much from slavery."
This history—the ardent and persistent embrace by Southern racists of the criminal justice system as a means of racial domination—gives me a somewhat jaundiced view of state laws barring convicted felons from voting. They are a heritage of the old slave-power mindset, and have no business marring politics in a 21st century democracy. By and large, as my grandmother used to say, "they make me tired." …
The first son-in-law has run into trouble with some high-profile buildings but has rejected claims that debts could sink him.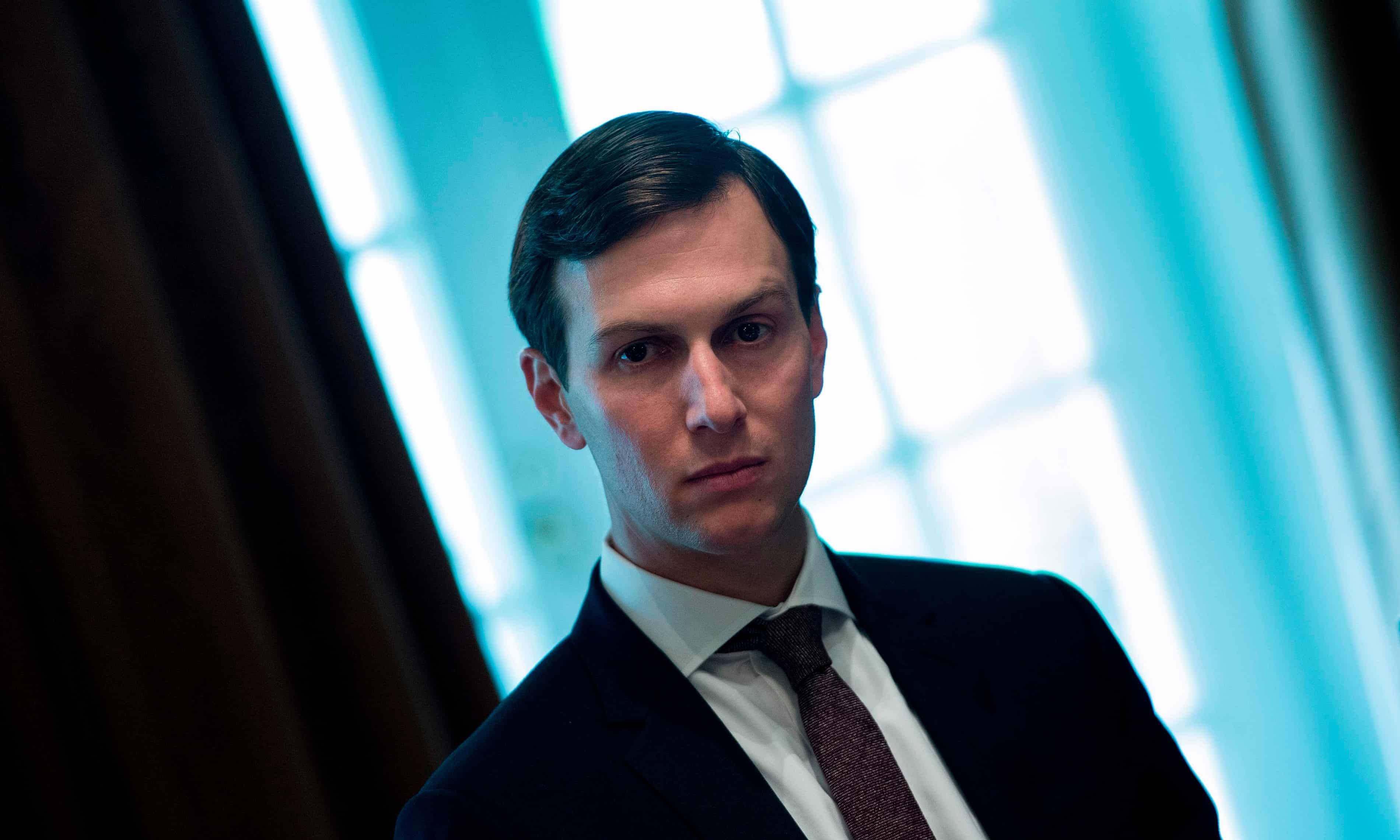 A year into the Trump presidency that was supposed to bring prosperity to the nation, Jared Kushner, a key member of the president's inner circle, has yet to see dividends. The Trump presidency has so far proved more bane than boon to Kushner Companies, the family firm of the White House senior adviser.
The former New York Times building on West 44th Street in Manhattan is a case in point. Amid an economy that Trump constantly touts as "tremendous" the part-owned Kushner property near Times Square is facing a number of tenant defaults and presents a forlorn face to the world.
One restaurant, Guy's American, owned by spike-haired celebrity chef Guy Fieri, has closed down and construction of a planned Todd English's food hall has stalled, its windows plastered over with brown paper.
According to a Bloomberg report, investors were told the building would generate $24m in rent annually. But tenant problems suggest a potential shortfall of at least $9m.
"We're holding our own," offered a concierge at Gulliver's Gate, a miniature-scale Manhattan that was reported to be two months in rent arrears as of December. "It can only get better." …

"End racism now."
African philosopher, Achille Mbembe, has gained an enviable reputation as a scholar that challenges the tenets of modernity. Some aspects of modernity Mbembe is known to challenge are characterised by the move towards more capitalistic economies, an increase in social stratifications and the universalisation of Western European thought. From "On Private Indirect Government" (2000) to his recent book, "Critique of Black Reason" (2017), his interest has always been on how the world can account for the construction and consequences of race and racism.
In "Critique of Black Reason" Mbembe challenges us to rethink the present with the view of charting a future that, according to Mbembe, will differ from the past and the present.
A key interest of the book is on how race and racism have played a role in how the modern world is organised. However much the world might have benefited from modernity, what is unavoidable is the integral role of race and racism in the construction of modernity. This is why for Mbembe it is of utmost importance that we examine this aspect of modernity as it continues to exclude subjects and create new and old victims that are "the wretched of the earth".
He writes:

race, operating over the past centuries as a fundamental category that is at once material and phantasmic, has been at the root of catastrophe, the cause of extraordinary psychic destruction and of innumerable crimes and massacres.
For Mbembe, the construction of race emanates from the symbolic. It accounts for the ways in which subjects live and where they live. It explains the kinds of debates that prohibit – or allow them – to lead meaningful lives. …
It shouldn't be hard to make tie-in products for a superhero movie. Pump out a bunch of action figures and collectibles, write some prequel comic books, maybe team up with KFC to sell a Magneto Munchie Combo — it's not rocket science. But every now and then, someone tries to get creative, and the results are so bizarre that they make you want to skip the movie out of spite.
#6. Wonder Woman Diet Bars Did Not Go Over Well
---
Wonder Woman broke bold new ground by doing the seemingly impossible: making a DC movie that isn't illegal to show to prisoners. Oh, and it made a ton of money while giving us a female lead and director for a superhero movie, proving that there's a viable market for women-driven action films when they don't just ask some schmuck to crap out a Catwoman. Naturally, all sorts of products were released to capitalize on the phenomenon, like, uh … oh no.
"Get empowered, fatty" might be a little self-defeating as an ad campaign.
Yes, Wonder Woman became the new face of thinkThin protein bars. Because that's her superpower, right? She's Wonder Woman because she's miraculously always ready for bikini season? …
EARWORM

Biggest song of 2018.
The Grammys may have snubbed the biggest song of 2017, but "Despacito" lives on.
Luis Fonsi and Daddy Yankee's reggaeton-pop hit now has a Mandarin version for 2018. Fonsi teamed up with Singaporean pop star JJ Lin for a Spanish-Mandarin makeover titled "緩緩" (huan huan), which means "slowly."
The track was released last week:
Fonsi sings part of the chorus in Mandarin while Lin sings part of it Spanish. "It's especially difficult to sing in foreign languages given the different vowels and inflections, but they both nailed their parts in very short order," Tat Tong, a songwriter for the Mandarin remix told Billboard.
The Mandarin version has so far attracted more than 19,000 comments on Netease Music, a popular Chinese music-streaming platform, and the majority of the reviews are positive. "Finally I can sing the entire song rather than only singing the word 'despacito,' one user said. "I'm so brainwashed. I'm shaking my legs to it in the middle of the night," another commented. …
Ed. There's an English transllation of the lyrics at the link.
It's a simple idea: strip CO2 from the air and use it to produce carbon-neutral fuel. But can it work on an industrial scale?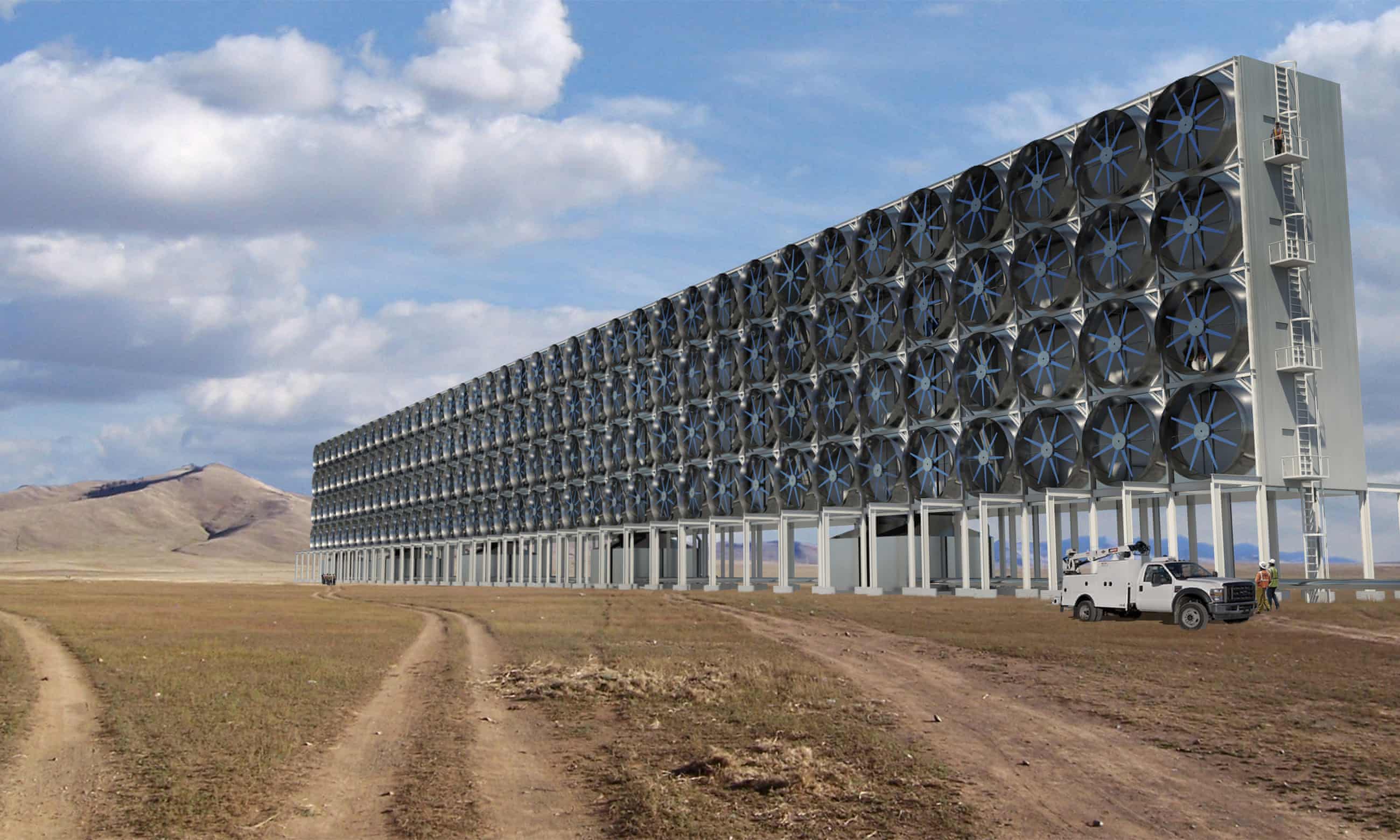 It's nothing much to look at, but the tangle of pipes, pumps, tanks, reactors, chimneys and ducts on a messy industrial estate outside the logging town of Squamish in western Canada could just provide the fix to stop the world tipping into runaway climate change and substitute dwindling supplies of conventional fuel.
It could also make Harvard superstar physicist David Keith, Microsoft co-founder Bill Gates and oil sands magnate Norman Murray Edwards more money than they could ever dream of.
The idea is grandiose yet simple: decarbonise the global economy by extracting global-warming carbon dioxide (CO2) straight from the air, using arrays of giant fans and patented chemical whizzery; and then use the gas to make clean, carbon-neutral synthetic diesel and petrol to drive the world's ships, planes and trucks.
The hope is that the combination of direct air capture (DAC), water electrolysis and fuels synthesis used to produce liquid hydrocarbon fuels can be made to work at a global scale, for little more than it costs to extract and sell fossil fuel today. This would revolutionise the world's transport industry, which emits nearly one-third of total climate-changing emissions. It would be the equivalent of mechanising photosynthesis.
The individual technologies may not be new, but their combination at an industrial scale would be groundbreaking. Carbon Engineering, the company set up in 2009 by leading geoengineer Keith, with money from Gates and Murray, has constructed a prototype plant, installed large fans, and has been extracting around one tonne of pure CO2 every day for a year. At present it is released back into the air.
But Carbon Engineering (CE) has just passed another milestone. Working with California energy company Greyrock, it has now begun directly synthesising a mixture of petrol and diesel, using only CO2 captured from the air and hydrogen split from water with clean electricity – a process they call Air to Fuels (A2F). …
---
Ed. This is what I was streaming at this point in cobbling up these errant ramblings, 'er… barely uninteristing at all things.
---
Sweet Dreams
If you're watching the Super Bowl next to an Amazon Echo this evening, worry not: Alexa won't accidentally wake up when a 90-second commercial all about her plays during the game. That's because Amazon used "acoustic fingerprinting technology" to help Alexa discern between the ad and a command from her masters roommates.
In fact, Amazon thought about this exact conundrum years ago. In September 2014, the company patented techniques to prevent Alexa from waking up "as part of a broadcast watched by a large population (such as during a popular sporting event)." As Bloomberg reports:

The patent broadly describes two techniques. The first calls for transmitting a snippet of a commercial to Echo devices before it airs. Then the Echo can compare live commands to the acoustic fingerprint of the snippet to determine whether the commands are authentic. The second tactic describes how a commercial itself could transmit an inaudible acoustic signal to tell Alexa to ignore its wake word.
In a Feb. 2 blog post about the Super Bowl commercial, Amazon director for speech recognition Manoj Sindhwani notes that the company can also use this approach to avoid Alexa responding to other unanticipated mentions (and respond to unanticipated mentions she does). …
¯\_(ツ)_/¯

Alexa can.
It's no longer surprising when Amazon does something well. Books, e-commerce, logistics, payments, hardware, data storage, advertising. Amazon does all of this, and does it very well.
Yet even Amazon is surprised by the success of Alexa, its voice-enabled personal assistant.
"We are very happy with the results of Alexa," Amazon chief financial officer Brian Olsavsky told investors Feb. 1, after the company reported 2017 fourth-quarter and full-year results. "It's a very positive surprise for us."
Alexa, Olsavsky continued, has had "record device sales with very high levels of customer engagement." People are using Alexa's voice-activated capabilities more to shop, to listen to music ("3x higher this holiday season"), and to stream video on Amazon's Fire TV ("up 9x year-over-year"). Companies are increasingly integrating Alexa "skills" into their products, which Olsavsky said is "helping to accelerate the adoption of Alexa with customers."
"So that's what we mean when we said far exceeding our expectation," he concluded. "Those are the things that I would point to. And that is an area again where we'll continue to invest heavily, and as you say, double down on that." …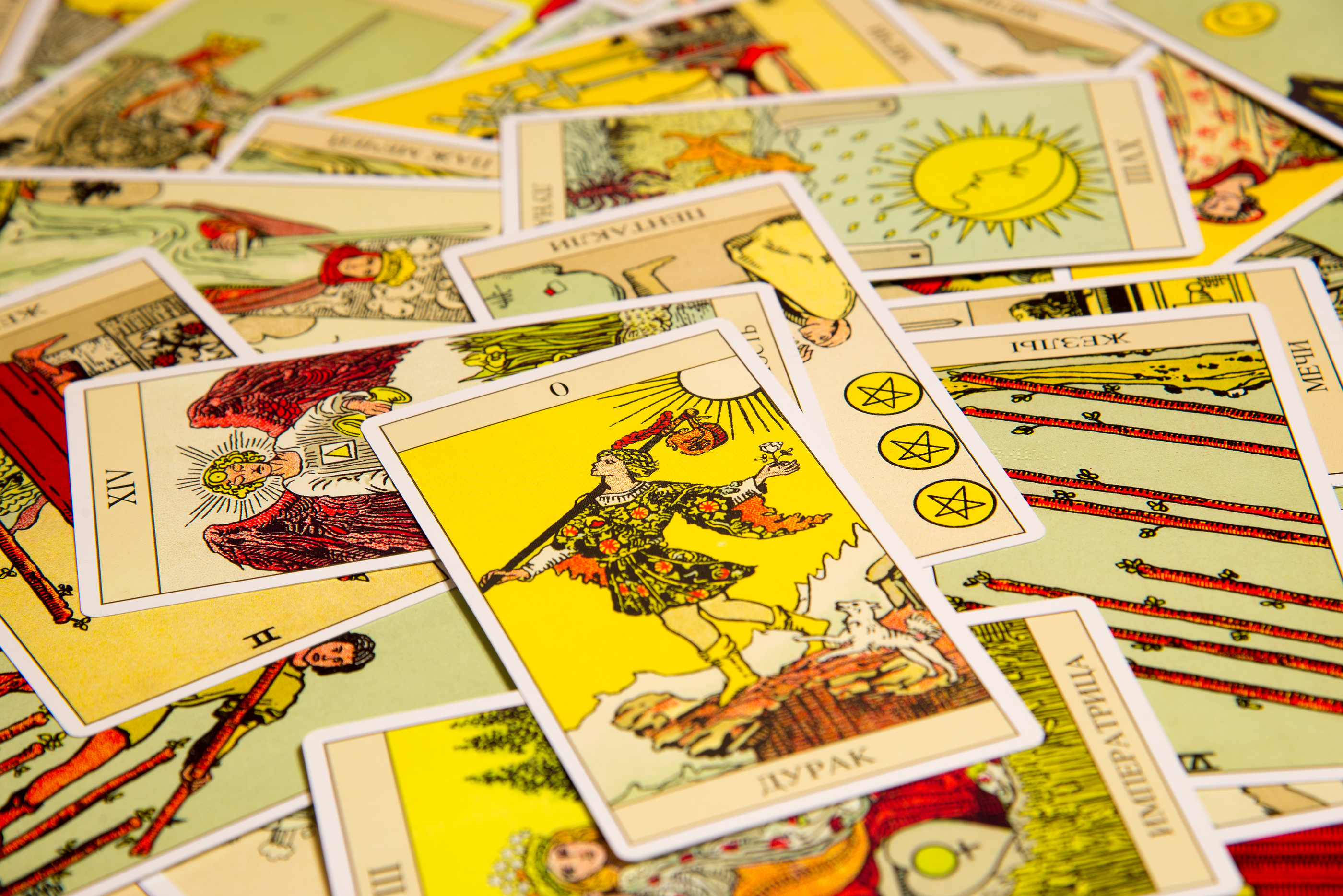 Felix H. asks: Where did Miss Cleo disappear to?
For those unfamiliar, around the turn of the century no psychic was more famous than the purportedly Jamaican-born Miss Cleo (née Youree Dell Harris) representing the Psychic Readers Network (PRN). Appearing on late-night infomercials, Miss Cleo hooked her audience with a combination of charisma, Tarot card readings, concerned looks, and imperatives like "Call me now!" uttered in a comically bad impression of a Jamaican accent. (You can see a snippet of one of her infomercials here, complete with temporarily losing her accent at one point.)
Harris had originally come up with the Jamaican character of Cleo in a play she wrote called "For Women Only" in 1996. Around 1997, she was also involved in two other productions, "Summer Rhapsody" and "Supper Club Cafe", in Seattle. At this time, she was going under the name Ree Perris and also claimed she had attended the University of Southern California as a theater arts major, though the school has no record of anyone with any of her many aliases attending.
Ultimately she was given a grant by the Langston Center to produce a play, but then skipped town with the money, apparently without paying the cast, telling them, according to one of the actors, that she had bone cancer and so wasn't sure when she'd have the money to pay them. According to the Langston Center, no effort was made to recover the money as the legal fees would have surpassed the amount given to her.
How Harris became involved with the Psychic Readers Network (PRN) and ultimately the face of it for a time using her character of "Miss Cleo" isn't clear. Presumably given her acting background, one would think there was probably a job listing somewhere that she applied for and figured her Jamaican Cleo character would work for what they were looking for. However it happened, she was a hit. …
Video Goodnesses
and not-so-goodnesses
In the season two premiere, Jamali spends time with hate preacher Ruben Israel and his fundamentalist disciples as they attempt to disrupt the New Orleans "Southern Decadence" festival.
THANKS to HBO and VICE News for making this program available on YouTube.
CAUTION: Some language may not be appropriate for work or children.
Me critical analysis of the battle between humans and ice. Source vids below. Cheers ya top blokes and sheilas.
Max enjoying his time with his reindeer friend.
FINALLY . . .

A special Sunday event, a photographic essay celebrating a few of these magnificent raptors. Not Eagles (nor Patriots), these superb owls hail from Europe, Asia, North and South America, captured in photos over the past few years. If you have some time today before the big game (or are skipping the event entirely) I invite you to have a look.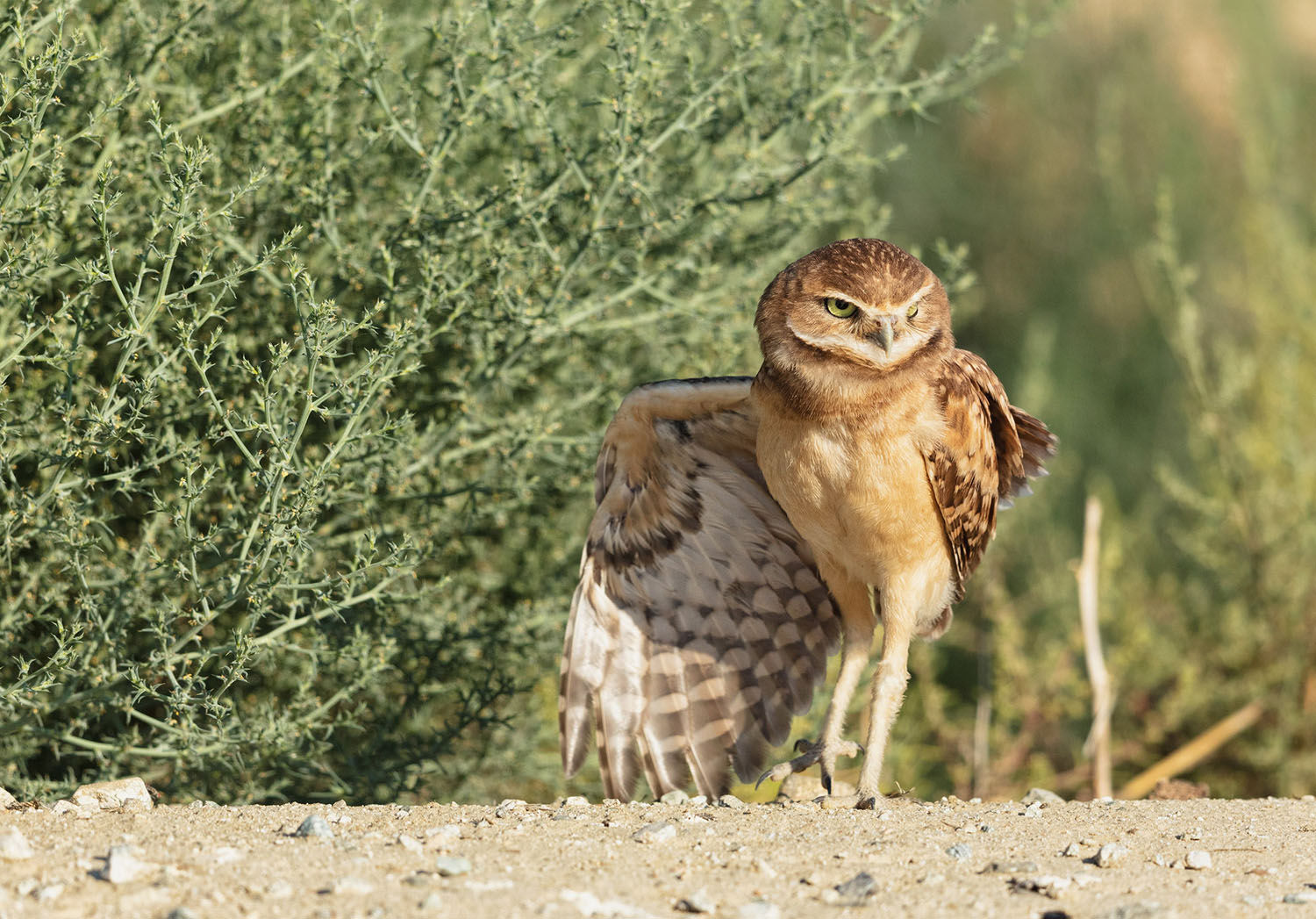 1. A burrowing owl extends a wing. #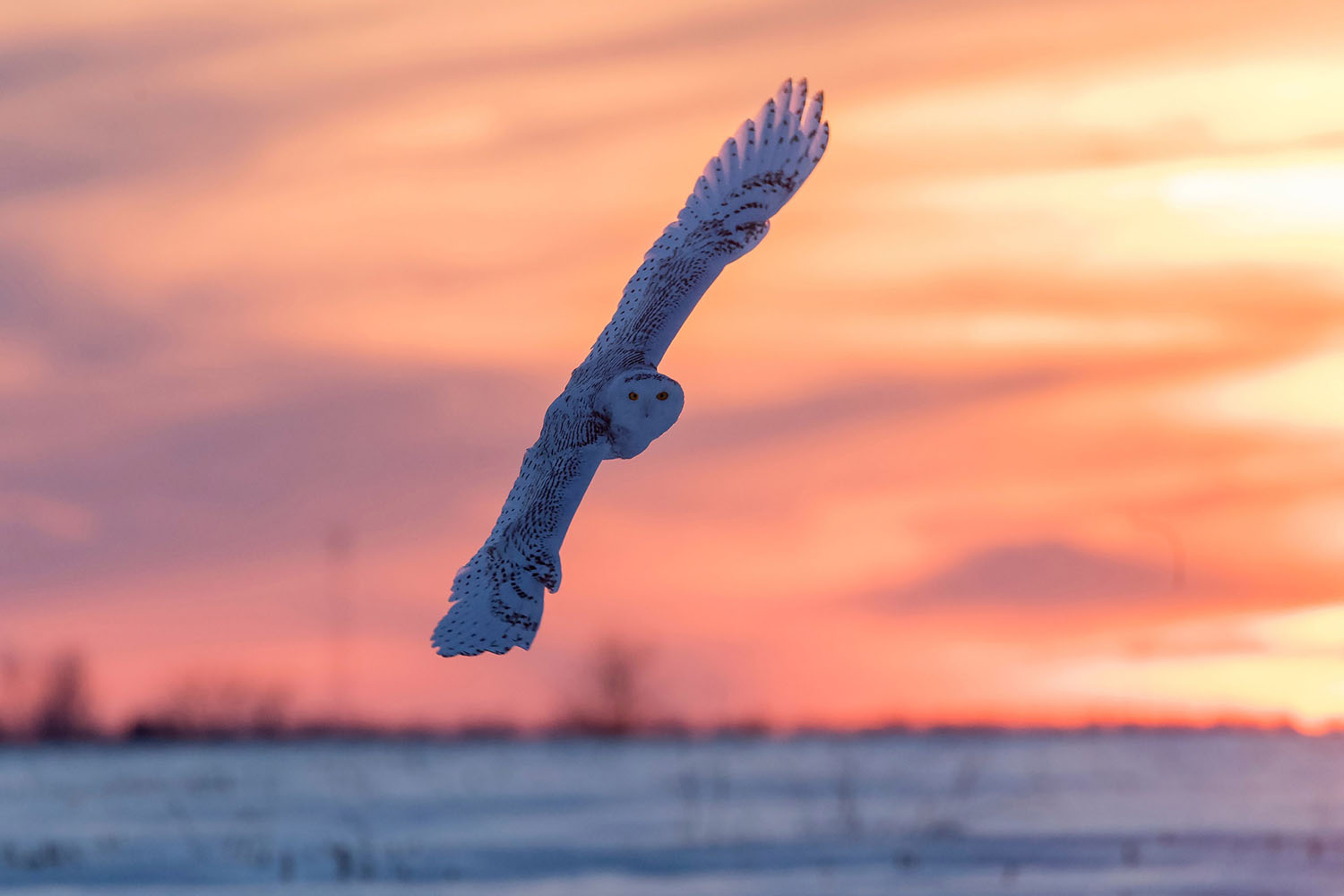 2. A snowy owl makes a turn in flight on a winter evening. #
…
Ed. More tomorrow? Probably. Possibly. Maybe. Not?