It's been more than a week since turmoil struck markets around the world, erasing trillions of dollars of stock market value in the process. With prices suddenly swinging around wildly after a long period of calm, people are asking the obvious questions: Could we have seen this coming? Are the machines that dominate trading making things worse? Is there a glitch somewhere in the market's plumbing that caused this?
The honest answer is that nobody knows. In the US stock market alone, trading is splintered between more than a dozen electronic platforms, where a daily average of 10.4 billion shares have changed hands this month, according to Rosenblatt Securities. Even major trading firms like Virtu Financial, which posts bids and offers on thousands of securities on more than 235 venues around the world, have limited insight into what's taking place. Regulators are building systems to compile more data, but there are doubts about whether they could process all the information even if they had it.
"Understanding why something happened in the market is only slightly easier than understanding the meaning of life," says Manoj Narang, CEO of quantitative trading firm MANA Partners. "A lot of people have educated guesses, but they don't know."
When, in the parlance of a trading desk, markets are puking, there's a mad rush to explain to the world what just happened. Analysts are expected to provide useful color to clients. Newswire journalists are dispatched to hunt down quotes and information. Big newspapers are expected to write definitive summaries of the episode. And while that's happening, television networks are commenting in real-time. There's usually some hand-waving about algorithms. "Nobody knows why" isn't an acceptable answer. …
The concept of 'innocent until proven guilty' only matters to men like Trump when the accused are his white male friends alleged to have abused women.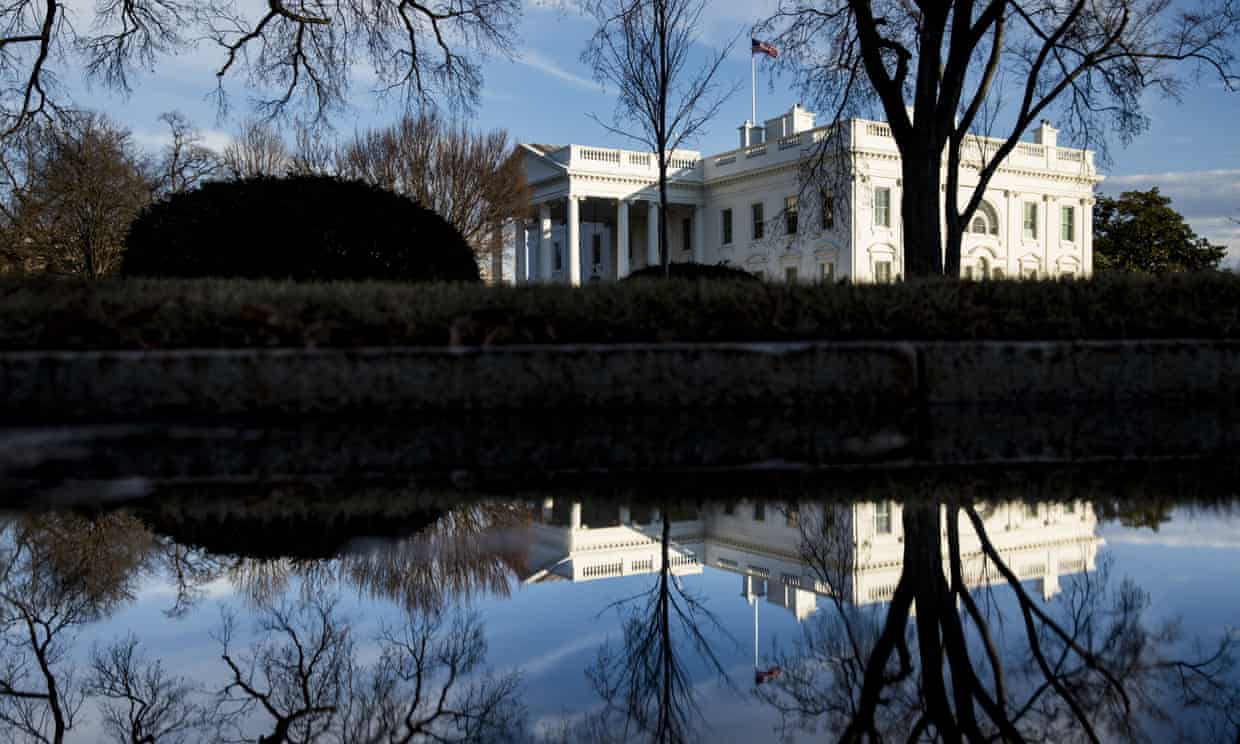 'Trump isn't the only high-profile man whose career has thrived despite accusations of harming women.'
In a fascinating 180-degree turn, Donald Trump is suddenly concerned with due process and the presumption of innocence.
"Peoples lives are being shattered and destroyed by a mere allegation," the president tweeted on Saturday. "Some are true and some are false. Some are old and some are new. There is no recovery for someone falsely accused – life and career are gone. Is there no such thing any longer as Due Process?"
This distress over lives impeded by allegations of wrongdoing is particularly fascinating coming from a man who campaigned on the promise of imprisoning his political opponent and chants of "lock her up," despite multiple investigations of Hillary Clinton yielding no criminal offenses; Trump is also notorious for taking out full-page ads in New York newspapers demanding the death penalty for five young men accused of raping a woman in Central Park.
The ads were published before a jury of the boys' peers had found them guilty, and Trump has refused to apologize even years after they were acquitted following their wrongful conviction. Those men's lives were actually ruined by a failure of due process and a bloodthirsty public, and Trump had a hand in it, but they have merited nary a tweet.
The Fifth Amendment to the United States Constitution promises that "No person shall be deprived of life, liberty or property without due process of law." This, and the presumption of innocence, are crucial norms in the American criminal justice system. …
Internet activity of all visa applicants, visa holders and green card holders is now tracked. And Sunni Muslim immigrants could face long-term surveillance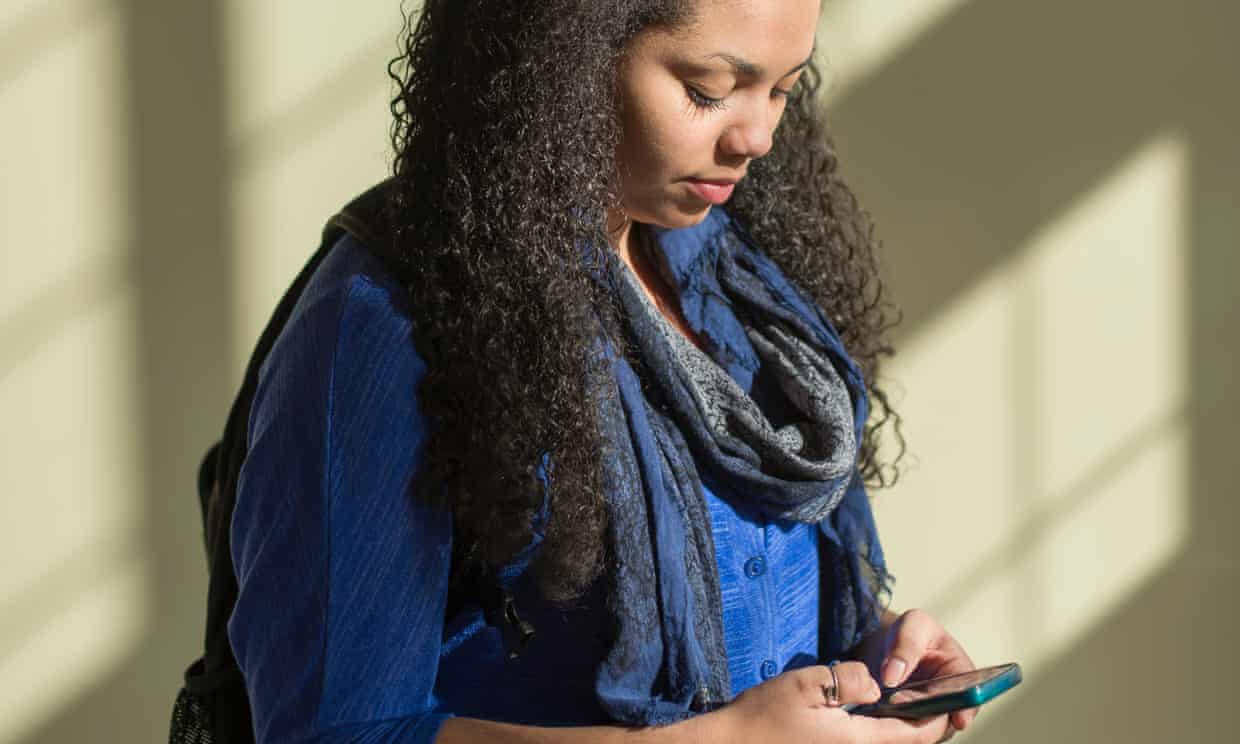 'We immigrants should not self-censor or hold back on freely expressing our political opinions.'
Earlier last week, the existence of a draft Department of Homeland Security (DHS) report came to light, which calls for long-term surveillance of Sunni Muslim immigrants.
Internal documents obtained from the FBI and DHS last year also showed how the agencies are surveilling the Movement for Black Lives, bringing into mind tactics of Cointelpro, an FBI program which secretly and illegally conducted surveillance on the civil rights movement in order to disrupt Americans' ability to organize politically.
But these are not the only types of surveillance this administration is engaged in.
On 18 October, DHS implemented a new rule to track the internet activity of all visa applicants, visa holders and legal permanent residents. The rule would also apply to naturalized US citizens.
The new rule would track and store social media account information and other highly sensitive data as part of individuals' immigration files. The policy would allow DHS to collect and track immigrants' social media accounts handles as well as aliases, and search results from both public search engines as well as commercial databases. This kind of mass surveillance overwhelmingly impacts the dignity and fairness extended to American immigrants, more so than other Americans.
As an outspoken naturalized citizen who routinely takes public positions on government policy, I find the rule highly problematic. To me, it seems like it was designed with the specific purpose of hampering our freedom of speech, in line with the Trump administration's other chilling tactics of attacks on the press and crackdowns on protesters who do not fall in line with the policies of this administration. …
Top executives at Oracle threw money to the controversial congressman just weeks after hiring a similarly controversial Nunes ally.
Weeks after they hired a controversial former Trump national security aide with ties to House Intelligence Committee Chairman Devin Nunes (R-CA), top executives at the tech company Oracle made substantial donations to Nunes' 2018 re-election campaign.
The donations, which totalled nearly $35,000 came from five executives, several of whom gave so much that they surpassed the legal limit and had to be refunded. What made the donations stand out, however, was not the size of them—$35,000 was a relatively small amount considering the more than $1.2 million that Nunes has raised so far this cycle. It was the timing of the giving.
Ezra Cohen-Watnick, who worked as a top White House intelligence aide linked to former National Security Adviser Michael Flynn, joined Oracle just weeks before its executives began writing checks to Nunes. Cohen-Watnick had arrived at the company under a cloud of controversy. During his time in the administration, he had been identified as having provided Nunes with reports that showed former National Security Adviser Susan Rice had requested the unmasking of several Trump aides listed in classified documents. That disclosure resulted in an ethics investigation into Nunes, who was eventually cleared of any wrongdoing.
The "unmasking" scandal turned out to be vastly overstated. And it raised additional questions about Cohen-Watnick's qualifications for the job. He ultimately was let go from the administration in August as part of a staff cleansing by Flynn's successor, National Security Adviser H.R. McMaster. …
Open Sesame

Wake-up call.
The repeal of net neutrality confirms what we already know: The internet, from its infrastructure to its applications, is not built for us.
When we look back at the 1990s libertarian vision of the web—an open network from which everyone might profit—it seems quaint. The tech pontificators at Davos fawningly predicted an internet that would reimagine and refigure governance. It would be a network that could overthrow existing hierarchies and distribute power equitably; a truly capitalist space where, in the competition of ideas, the best and brightest would be a signal amongst the noise.
Decades later, the web has become an online space that exaggerates the same hierarchies as its offline counterpart—one that can undermine liberal democracy and civil discourse under the cover of advertising revenues. It's a space in which minorities are only legible when they are smoothly enveloped by a larger market of white understanding.
We should have expected that a network with the new ideology of extracting maximum profits would succumb to familiar patterns of corporate consolidation and inequity. In this framework, the Federal Communications Commission's anti-net neutrality decision to allow broadband and wireless carriers to throttle and block online content for the sake of turning extraordinary profits sort of makes sense: It's just another example of the regulatory capture that has been assaulting us from all fronts. This is what happens when the values of people with legislative power align with the business imperatives of industries in need of regulation.
While it is certainly horrifying that giant infrastructure companies like Comcast and Verizon can legally control the content traveling through their wires, we should be realistic—for there are few parts of the internet that aren't curated already. …
Even at 25Mbps, 43 percent of the US had zero ISPs or just one.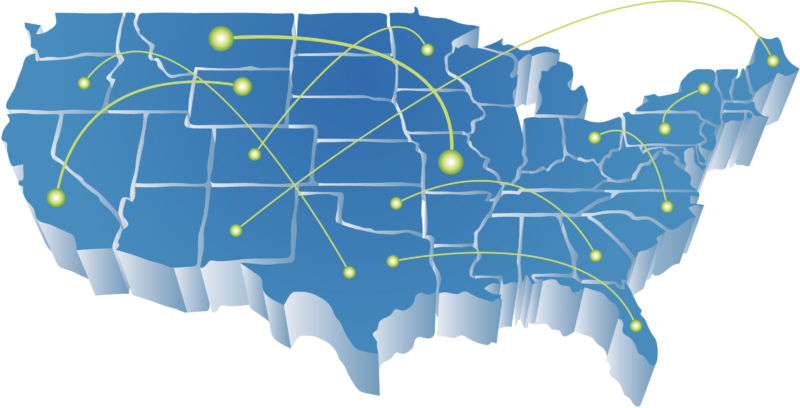 If you live in the US and want home Internet service at speeds of at least 100Mbps, you will likely find one Internet service provider in your area or none at all.
The latest Internet Access Services report was released by the Federal Communications Commission last week. The report's broadband competition chart shows that 44 percent of developed Census blocks had zero home broadband providers offering download speeds of at least 100Mbps and upload speeds of at least 10Mbps.
Forty-one percent of developed Census blocks had one ISP offering such speeds, for a total of 85 percent with zero or one ISP. The remaining 15 percent had two or three providers at that level as of the end of 2016. That's up a bit from June 30, 2016, when about 12 percent of Census blocks had at least two providers of 100Mbps services.
While the FCC tracks deployment of 100Mbps Internet, the commission uses 25Mbps downstream and 3Mbps upstream as the primary speed threshold for judging broadband progress. FCC Commissioner Jessica Rosenworcel has called for raising the FCC's broadband download standard to 100Mbps, but the FCC has kept it at 25Mbps.
At the 25Mbps/3Mbps level, 56 percent of developed Census blocks had at least two providers in the latest data. That's up from 42 percent, the percentage with at least two providers six months previously. Thirty percent had exactly one provider, and 13 percent had none. …
THEY $@*! YOU UP

Money makin'.
Most people running for office would think the easiest votes they can win are those of the people who brought them into the world.
Not Kevin Nicholson. The Republican would-be senator's parents have, instead, given as much money as they're legally allowed ($2,700 each) to Tammy Baldwin, his Democrat opponent in the Wisconsin race. Nicholson, who has spoken about growing up in a Democratic family, claimed not to be shocked by the lack of parental support.
"My parents have a different worldview than I do, and it is not surprising that they would support a candidate like Tammy Baldwin who shares their perspective," he told CNN. …
A SPECTACULAR FALL

Fall from grace.
Just 10 years ago, they were the poster boys of India's booming pharmaceutical industry. Fame peaked for Malvinder Mohan Singh and Shivinder Mohan Singh in 2008 when they sold their stake in generic drug maker Ranbaxy to Japan's Daiichi Sankyo for a whopping $2.4 billion. It's only gone downhill from there.
Late last month, Bloomberg reported that the Singh brothers have been taken to Delhi high court by a New York-based investor. The promoters of financial services firm Religare Enterprises allegedly siphoned some $300 million to their privately-held firms. They are also alleged to have funnelled out $78 million from hospital chain Fortis Healthcare.
This follows the high court order for the Singhs to cough up Rs3,500 crore ($550 million) to Daiichi Sankyo for allegedly luring the Japanese drug maker into a deal by withholding information.
Last Thursday (Feb. 08), the billionaire brothers stepped down from the Fortis Healthcare board, which reportedly decided to distance itself from the promoters' legal battles as they were hurting the firm's performance. Besides, banks were hesitant to extend even working capital loans to a company associated with the brothers. …
The free press is currently under assault in a big way, and its fate will in no small part decide the fate of our society. But we at Cracked are not at all qualified to tackle such a big issue. Instead, we would just like to point out a few times that fancy and respected publications came away looking like a bunch of jerks. In some ways, we are a very petty institution. In most ways, actually.
#6. New Statesmen Warns Of "A Kosher Conspiracy"
---
The critically lauded New Statesman is basically a British version of The Atlantic. Over the years, the magazine has featured writing by distinguished folks like Bertrand Russell, Virginia Woolf, and John Maynard Keynes. It's been described as "radical," but in the same sort of way that, like, Noam Chomsky's theories on generative linguistics are "radical."
That is, until one morning when the reading public awoke to a picture of the Union Jack being impaled by a Star of David. That was New Statesman's cover in early 2002, accompanied by the title "A Kosher Conspiracy?"
Because this sort of imagery always ends well.
Now, there are many valid critiques of, say, Israeli settlements in the West Bank or Bibi Netanyahu's infatuation with the far right. But you'll find most of those don't contain the phrase "Big Jewry," nor do they compare boosters for Israel to tobacco companies. Both of which New Statesmen did — at the same time!
Here's a good high-water test: If your political thinkpiece implicitly compares Jewish people to cancer-mongers, it's possible you need a broader perspective. Even we at Cracked understand that, and our foreign policy "credentials" are limited to watching half a season of Homeland when we were drunk on our birthday. (It was a sad birthday, but we're not the ones on trial here.)
Underwater bedrooms, 'Lohan Island' and snow all year round – a decade after it was scuppered by the financial crash, the fantasy archipelago of 300 artificial 'countries' is back in business. Has anybody learned anything?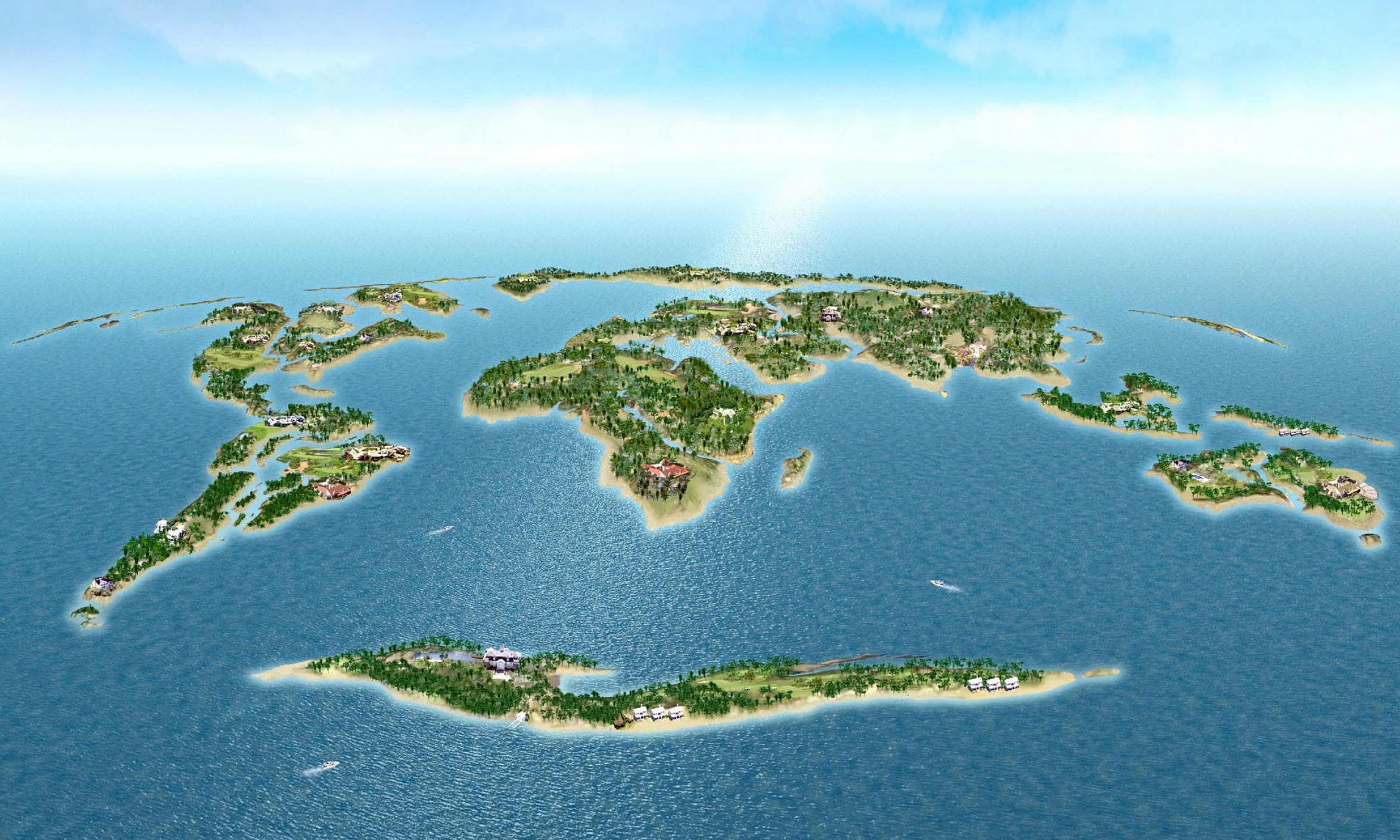 I had the whole of Palestine to myself that day. It was only a short swim from Lebanon but, as I waded ashore out of the shallow, soupy water, it became clear that I was the only visitor the island had seen for some time. Clambering to the top of the hill, over a lunar landscape populated by the occasional piece of driftwood and the odd discarded beer bottle, I could see the sandy mounds of Jordan, Saudi Arabia and Ethiopia beyond, rising out of the sea like bobbing croutons. The gleaming spire of the Burj Khalifa twinkled through the haze on the distant horizon.
A decade since it was dredged from the seabed, The World is a forlorn sight. It was the most ambitious plan of Dubai's pre-crash bubble, topping the creation of peninsulas shaped like palm trees and the construction of the tallest building on the planet, dreamed up as the ultimate trophy project to trump them all. In pursuit of the world's attention, the oil-rich emirate would remake the world itself. "The Palm puts Dubai on the map," proclaimed the marketing material at the time. "The World puts the map on Dubai."
Conceived in 2003, the project was to be an exclusive offshore playground for film stars, royalty and celebrity tycoons: an artificial archipelago of 300 islands set two miles off the coast. Invitations to "Own the World" were sent to a targeted group of 50 potential buyers each year, offering tours of the site by yacht or helicopter, with prices for the islands ranging from $15-50m (£10-36m). Richard Branson posed for photos on little Britain in a Union Jack suit; Karl Lagerfeld launched plans for a fashion-themed island; rumours swirled that Brad Pitt and Angelina Jolie had acquired Ethiopia for their ever-expanding clan of adopted children.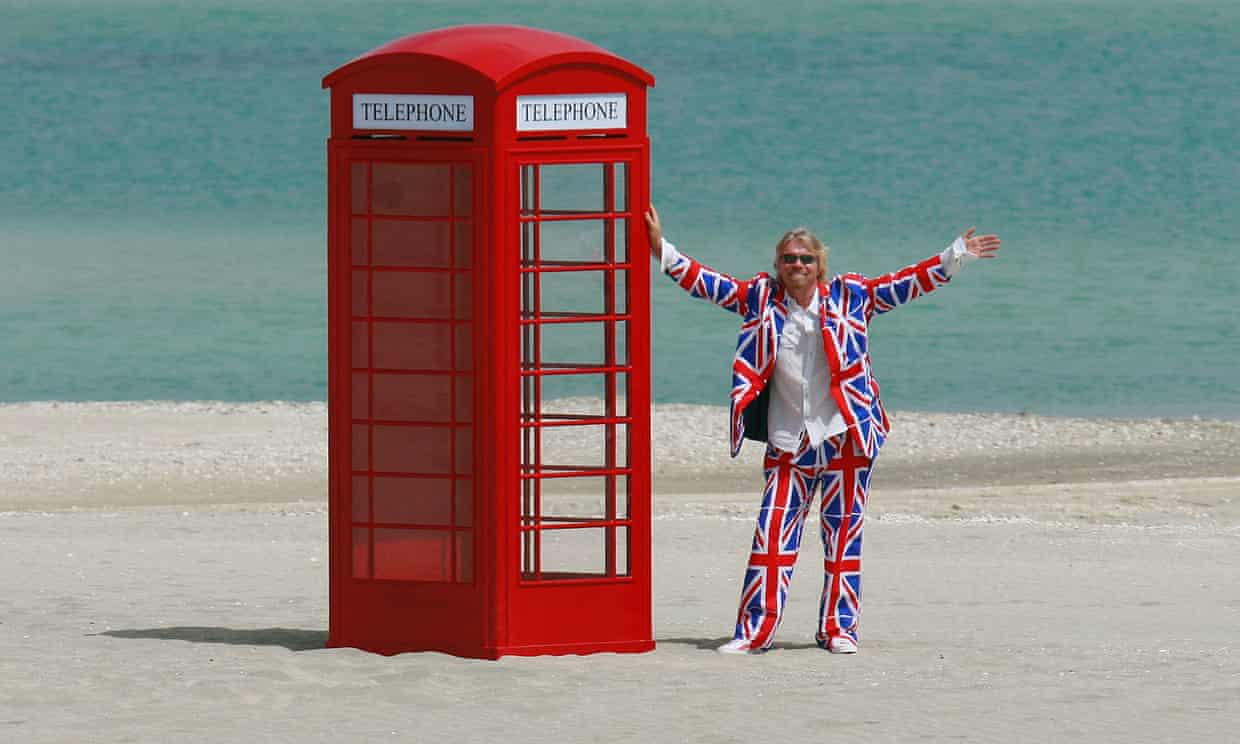 Sir Richard Branson in 2006, in a publicity stunt to promote the 'Britain' island of The World, two years before the crash.
After five years of dredging, which saw 320 million cubic metres of sand and 25 million tonnes of rock hauled into place, the final stone in the breakwater was laid in January 2008 – on the eve of the global financial crisis. The vision collapsed just as quickly as the computer renderings had been conjured. Dubai World, the government investment arm in charge of the project, was revealed to have debts of $60bn.
Surveying the barren spots of sand that dot the sea today – which, in aerial images, make it look as if the Gulf is suffering from a nasty case of acne – it's hard to shake the sense of an Ozymandian ruin. Covering more than 5,000 hectares – almost seven times the size of Venice – and encircled by a 20-mile-long breakwater, the remains of The World lie as a mind-boggling monument to the spectacular hubris of a moment in time when anything seemed possible. …
DEGREE OF DIFFICULTY: Prepare to spend a while; it's The Long Read.
Welcome Home

Home for the holidays.
Lunar New Year is the most important holiday in China, and is all about reuniting with family. For some 1,300 Chinese prisoners, they can finally be home this year.
The lucky ones have been granted parole to spend up to five days of the Lunar New Year holiday, which starts Feb. 15, with their families, according to Chinese media reports (link in Chinese). The decision covers more than 300 prisons in over two dozen Chinese regions including Sichuan, Beijing, and Shanghai.
According to Chinese laws, inmates with good behavior can be paroled for a short period to see their family members. But the reward system had largely been suspended for years due to safety concerns—until the Chinese justice ministry recently vowed (link in Chinese) to revive the program, in an attempt to help prisoners make the transition back into society after release.
Intrusive technology is helping in this case. According to the local prison authority, ten paroled prisoners in Shanghai are required to wear electronic bracelets (link in Chinese) that track their locations during their five-day stays with their families. If they break or take off the tracking devices, prison officers will be immediately notified. …
POINT OF REFLECTION: It may not have been very useful for me to embed hyperlinks to articles written in Chinese, though Google Translate can help you cobble up a barely uninteresting at all thing unpolished turd.
Should I call out my friends for using their phones while driving?
There's no question that 'distracted driving' can be deadly – so why are so many of us reluctant to take a stand against it?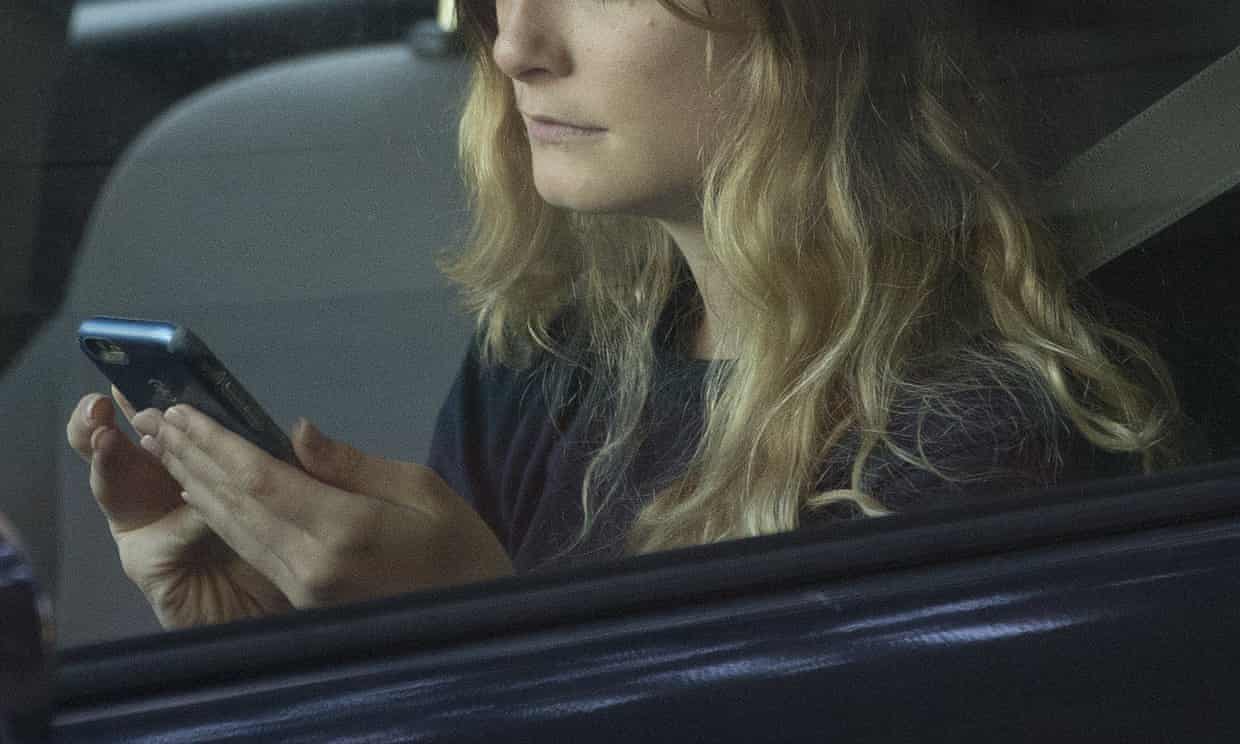 'Many of us have the delusion that when we're on our phones, we control them rather than the other way round.'
A friend drove me to work the other day and, while she was driving, picked up a call on her cellphone. It was a short conversation and after she hung up, she apologized, but the episode left me feeling uncomfortable. Should I have called her out or am I overreacting?
I suspect you don't need me to tell you that your nervousness is well-founded: the statistics on car accidents and phone use are incontrovertible. In 2015, approximately 3,477 people were killed, and 391,000 were injured, in car crashes caused by "distracted driving".
So this should be a simple one. If a friend lit up a cigarette over your newborn, you would shriek at the friend to put it out. You wouldn't hesitate to remind a driver to put on her seatbelt. But for some reason, casual phone use at the wheel is something that many of us either do ourselves, or tolerate when others do it, even though it is almost as dangerous as drinking and driving.
This reluctance is partly to do with sketchy enforcement. But it might also have to do with the relative newness of the technology and the delusion many of us have that when we're on our phones, we control them rather than the other way round. It is universally understood that when you drink, you lose control, often while comically insisting you're still capable; when you text or talk on the phone, by contrast, it is possible to persuade yourself that (a) you can break off at any minute, and that (b) you are not performance-impaired. …
Guy Problems

You are not alone.
After years of struggling with depression, impulsive behaviour, trouble with relationships, a distorted self-image, frustrated attempts at therapy and ineffective medication regimes, David O'Garr found himself sitting in the waiting room of a mood disorder clinic.
After a three hour wait, and a brief consultation, he emerged with a new diagnosis—borderline personality disorder—and little else.
When O'Garr looked into it, he encountered a dearth of resources for men, intense stigma attached to the disorder, and hostility surrounding it. The diagnosis spurred the loss of his job and a major personal upheaval.
He later wrote of the experience, "I felt lost. I had no idea what BPD was or what it meant…To then be told, as I interpreted my diagnosis at the time, that I was not a whole person–just felt like I was barely there at all."
"The leprosy of psychiatric diagnoses"
In spite of increasing awareness, a culture of shame still shrouds mental illness. Although maladies like depression and anxiety have gained some hard-won sympathy from society, words like 'schizoid' and 'bipolar' still conjure images of the threatening and incomprehensible. …
Will Toronto turn its residents into Alphabet's experiment? The answer has implications for cities everywhere.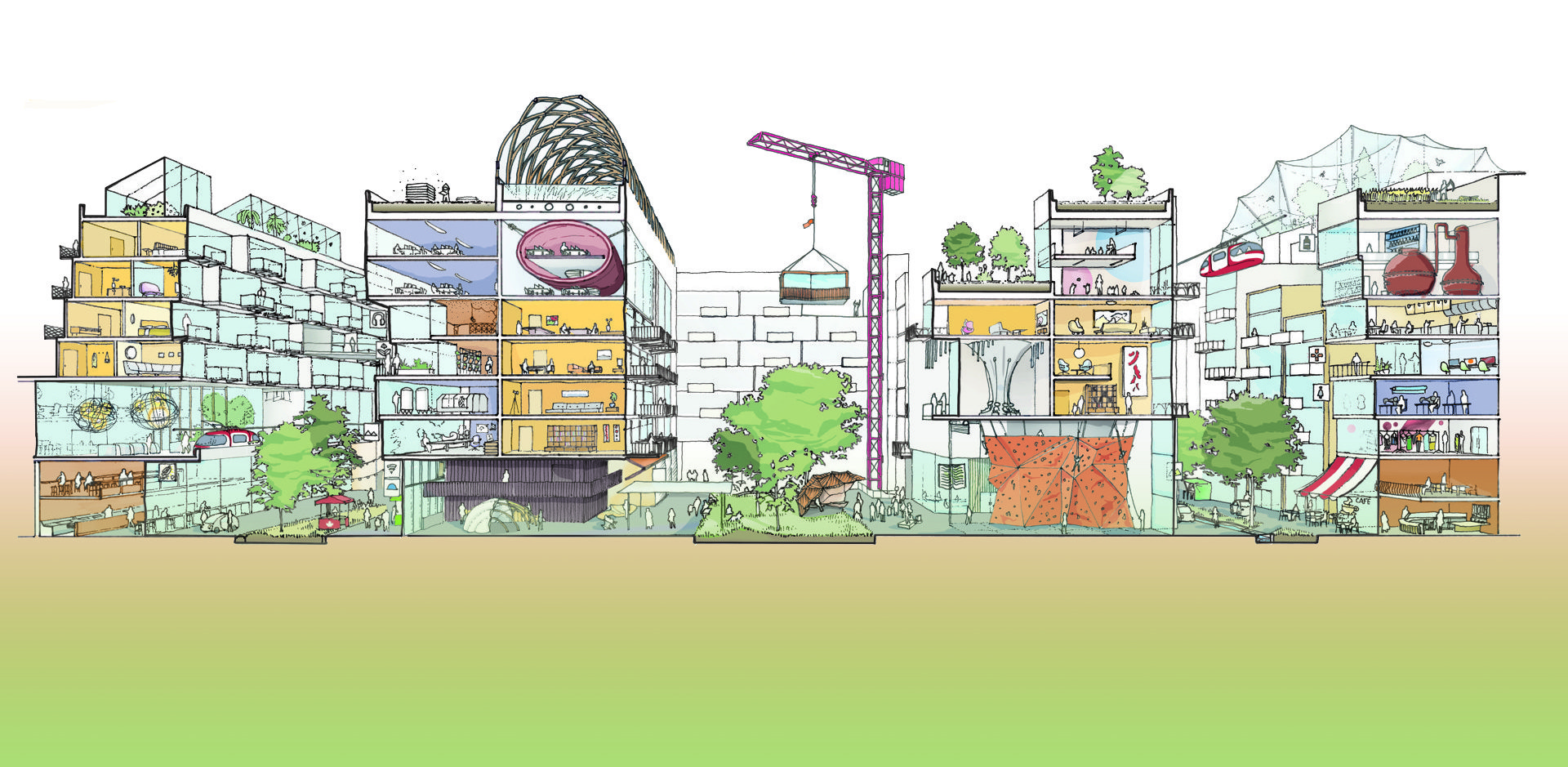 Quayside is a nondescript, 12-acre chunk of land on the southern edge of Toronto's downtown. It's just three miles from my apartment, but getting there takes almost an hour by subway, bus, and foot. When I finally arrive at 333 Lake Shore Boulevard East on a windy day in early January, I find a vacant parking lot full of snow. The abandoned Victory Soya Mills silos loom at its edge—a remnant of the city's industrial heyday. The plot is half of the future site of Sidewalk Toronto, a "neighborhood built from the internet up" by Google's sister company, Sidewalk Labs. Lake Ontario is frozen and it's colder than the surface of Mars the day I go to look at the site.
It's a far cry from the vision that fills the Sidewalk Toronto webpage, where a crisp video shot on a sunny day makes the Victory silos look cheerful and full of potential. Torontonians in puffer vests and toques describe a vibrant city bursting at the seams. Toronto's population grew by 4.5 percent between 2011 and 2016. The city tolerates a high cost of living and a low rental-vacancy rate.
According to Dan Doctoroff, Sidewalk Labs' CEO, these "incredible challenges of growth" can be surmounted with the right application of innovative technology. But Sidewalk Labs' offer doesn't come with guarantees or without strings. For locals, an obvious question arises: What's in it for Toronto?
Sidewalk Labs is the realization of Google's long-standing dream to "give us a city and put us in charge," as the former Alphabet executive chairman Eric Schmidt once put it. As Alphabet's smart-cities division, the company works to "accelerate urban innovation" through technology deployments undertaken in collaboration with cities. Before establishing Sidewalk with Google CEO Larry Page, Doctoroff had served as the deputy mayor for economic development under New York Mayor Michael Bloomberg. He led New York's two unsuccessful Olympic bids, then catalyzed those efforts into PlaNYC, a large environmental and economic redevelopment plan. …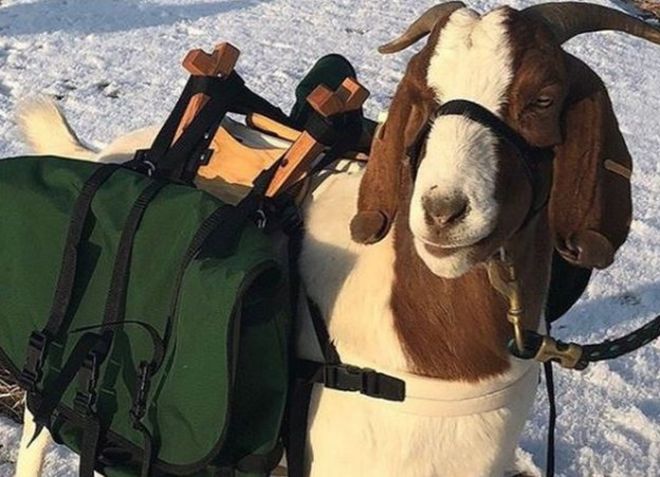 Golfers at an Oregon golf course may find it difficult to lose their cool with their caddies – a backpack-toting goat.
Silvies Valley Ranch officials in Seneca, have enlisted goats to carry golf clubs, tees, balls and even beverages on its new seven-hole course.
Golfers can opt to have a goat caddie at McVeigh's Gauntlet golf course, which is set to open in July.
But animal rights advocates say it could lead to a few bruised golfers.
"Goats have minds of their own and activities they enjoy: They aren't machines," PETA President Ingrid Newkirk said to BBC News in a statement.
"They should be left alone and given the freedom to do things like graze and butt heads – so if this plan goes forward, we anticipate a few golfers with bruises." …

This small lake outside Stockholm, Sweden, emits otherworldly sounds as Mårten Ajne skates over its precariously thin, black ice. "Wild ice skating," or "Nordic skating," is both an art and a science. A skater seeks out the thinnest, most pristine black ice possible—both for its smoothness and for its high-pitched, laser-like sounds.
File under: Do not try this without experienced wild ice skaters at your side. Mathematician and author Mårten Ajne loves the challenge of long-distance skating on thin, untouched ice, and has written books on the physics and culture of the sport, including safety tips for how to avoid dangerous ice. How does he determine if the black ice is strong enough to bear his weight?

With experience you get better and better at it, but you're never certain. Once in a while you might fall, and take a plunge.
But we always go in packs for safety. It's quite a social sport, actually… It's not like waking up in the morning and saying, "Hey it's a nice day, let's go skating." It's much more complicated than that.
It does involve a lot of math—it's the temperature, the atmospheric conditions, it's a lot of things. How long it will take for this lake to cool down and for it to freeze… We look at satellite images and the smoothness of the surface, all to work out if we can go.
This beautiful footage was filmed by ice skating enthusiast and filmmaker Henrik Trygg. Here's his original film sans annotations: The Sound of Ice.
…
POINT OF REFLECTION: It may not have been very responsible for me to suggest that skating on thin ice is a barely uninteresting at all thing to do. That said, I did find the article at TheKidsShouldSeeThis.com, where (I presume) some other responsible adult came to the conclusion that suggesting children risk death by drowing as an acceptable outcome due to skating on thin ice.
Video Goodnesses
and not-so-goodnesses
Jan. 1 was a big day for California: In addition to legalizing recreational marijuana, the state fully adopted one of the most sweeping criminal justice reforms in recent years.
The new law, Prop 64, not only OK'd possession for people 21 and older but also allows anyone to apply to have their past marijuana-related offenses reduced or expunged completely. And roughly one million Californians are eligible, according to the Drug Policy Alliance.
A clean record would allow people to vote, apply for many loans and licenses, and, perhaps most importantly, answer "no" when potential employers ask whether they have a felony in their past. The change particularly affects African-Americans in California, who were five times as likely to get arrested for a marijuana felony than white offenders, and thus disproportionately saddled with the lifelong constraints that come with a criminal record.
"It really kind of affected me," said Rayshon Williams, who's now eligible to get one of his felony convictions reduced. "The whole time, they're not gonna hire you because they see that 'F' on your record."
With the drastic shift in law enforcement, the new challenge for advocates, legal aid providers, and county public defender's offices is making all those eligible aware of their new rights.
Nigeria's film industry in booming. Nollywood has quickly grown into a $3 billion dollar industry that is creating a new generation of Nigerian filmmakers.
Nollywood began with the 1992 dramatic thriller, "Living in Bondage." The film reveals a story about a man who is haunted by his wife's ghost after sacrificing her to a cult.
The VHS masterpiece inspired an entire movement of DIY filmmaking in Nigeria, and these unique narratives that are authentic to Nigeria have made Nollywood highly popular across Africa and its diaspora audience.
Nollywood produces thousands of movies per year, most of them on shoestring budgets and made within days. These movies have a widespread reach and are entertaining audiences in rural and urban settings alike — from makeshift street barbershops and beauty salons to local cinemas and online streaming services like iROKOtv and even Netflix.
This shift to digital is re-defining the existing Nollywood model while creating a new generation of Nigerian filmmakers, who are making high-production value films for the big screen and digital streaming platforms.
VICE's Thomas Morton traveled to Nigeria to spotlight the world's second largest film industry as he attempts to become a Nollywood actor himself.
THANKS to HBO and VICE News for making this program available on YouTube.
Robert Reich explains why the only real way to build the economy is through rise up economics. Investments in American workers — in their health care, job training, and education — is the key to economic growth, not tax cuts for the rich and corporations. Our latest video explains why we must put an end to trickle down nonsense.
Scientists in a Guatemalan rainforest use X-rays to uncover an ancient Mayan civilization, and Great Britain's oldest modern man is revealed to have been black.
THANKS to Comedy Central and The Daily Show with Trevor Noah for making this program available on YouTube.
On the morning of Mardi Gras, before the first light of dawn, dozens of skeletons flood the streets of the 6th Ward neighborhood of Tremé in New Orleans. For 200 years, its residents have awakened on the first day of the carnival to the clattering of bones and oversized skulls. Embodying the undead is the Northside Skull and Bones Gang, comprised of descendants of Native Americans and slaves. Its mission: To warn local teenagers of violence and gunplay.
"Skull + Bone" was directed by Victoria Rivera. It is part of The Atlantic Selects, an online showcase of short documentaries from independent creators, curated by The Atlantic.
---
How to start Mardi Gras? With the North Side Skull & Bones Gang, of course. Each year, on Mardi Gras, they take to the streets of the historic Treme neighborhood with oversized skull masks and carrying bones.
Early Tuesday, Feb. 13, they carried on the tradition begun in the 1800s.
Chief Bruce "Sunpie" Barnes — who is also a zydeco musician — said in a 2012 interview: "What we do is in the real spirit of Mardi Gras, we think; a sort of shedding of the flesh," adding that it is one way "people give honor to the family spirits that went before them." …
---
Each Mardi Gras, the North Side Skull & Bones gang makes its way through Treme, waking neighbors up for the festivities in New Orleans.
---
Want to understand how a computer works? Come to Taeyoon Choi's dumpling-making class.
Choi teaches people the basics of computing through a cooking class. The dumpling-making process, he says, is a perfect metaphor for the task-based processes of your CPU.
Max is ready for Valentine's day and in the mood for love.
FINALLY . . .
In 2012, Tom Fallis watched his wife die by suicide. More than four years later, he stood trial for a murder that never was. This is how it happened.
Over the previous few weeks, he'd started to pack his things. Clothes. Shoes. Books. Pictures. Paperwork. Some of the kids' stuff, too. It was surprising how much Tom Fallis had accumulated in a year and a half of living in his sister's home in Greeley. He wasn't in a hurry, so he'd toss a few things into a box each day and, when it was full, move it to the garage. Once or twice he wondered what his mom would do with his belongings if he didn't come home after the trial ended.
It had been a long, difficult four years. For several months after Ashley died, Tom had sent text messages to his wife's cell phone so he could feel like he was talking to her. Just days after her death, he began typing notes like, It's been so hard without you. I wish that you were here. We all miss you so much. I love you with all my heart. He tried but ultimately couldn't return to work as a corrections officer at the Weld County Sheriff's Office, not only because he needed to care for their three kids, but also because he wasn't emotionally capable. When he decided to go back to college in Indiana, a year and a half after Ashley died, he thought the move from their home in Evans, Colorado, would be good for him and the kids. And it had been. Then, more than two years after he watched paramedics try to save his wife from a self-inflicted gunshot wound, authorities in Evans reopened the investigation into the cause of her death. Although he had been 1,100 miles away in Bloomington, Tom could feel the accusatory finger pointing in his direction.
Only as he sat at the defense table during his second-degree murder trial at the Weld County Court House in mid-March 2016 did the then 36-year-old begin to let himself think about what life might be like without having to worry about serving a 48-year prison sentence. After having been forced to remain in Colorado for more than a year while awaiting trial, he knew daydreams of loading those boxes into his black Dodge Caravan and driving it east on I-70 were premature. It felt good to be hopeful, even though he knew things could still go wildly wrong. In fact, so much had gone awry since January 1, 2012, it crossed his mind that simply for the sake of consistency, the jury's verdict might fall that way too.
As the trial wore on, though, Tom's Denver-based defense attorneys Iris Eytan and Dru Nielsen became increasingly certain their client would be heading home to the Hoosier State. To them, it was clear the jury—which, by the end of the two-and-a-half-week proceeding, had listened to testimony from more than 40 witnesses—was wise to the district attorney's anemic case. At times, all 12 members of the panel, Eytan says, wore looks of absolute incredulity.
That didn't diminish the counselors' anxiety when, mid-morning on March 31, 2016, the jury began deliberating. For Tom, his attorneys, and his family, a long lunch at the Rio Grande Mexican Restaurant helped pass the time during what could've been hours and hours—even days—of deliberations. But before servers had cleared away plates of half-eaten tacos and baskets of chips, a call came from the courthouse: The verdict was in. …
Ed. More tomorrow? Probably. Possibly. Maybe. Not?