For more than a century, the identity of the United States has been grounded in the notion that we are a "nation of immigrants." Immigrants have made innumerable contributions to our economy, infrastructure, and culture – building our railroads and bridges, bringing innovation and new ideas, and settling in communities that thrive throughout our country today. But now, the United States Citizenship and Immigration Services (USCIS), a federal agency charged with immigrant affairs, has turned its back on this rich legacy.
As of last week, the mission statement of the USCIS has changed. No longer does its mission speak to "America's promise as a nation of immigrants" that promotes "an awareness and understanding of citizenship" along with "ensuring the integrity of our immigration system." Now, the new version focuses on "adjudicating requests for immigrant benefits" while "protecting Americans" and "securing the homeland".
Why do changes to the USCIS's mission statement matter? It may seem like just a few words, but this new language is happening within the context of other alarming changes to our national immigration policies and practices.
Refugee admissions have been curbed to a historic low, and people with "temporary protected status" who fled their homelands due to natural disasters or civil wars are being sent back. …
37 passengers >> 9 days >> 5,000 miles
A journey on a caravan of misery
A Reuters reporter and photographer traveled with a group of migrants as they fled Venezuela, a nation in stomach-dropping free fall where fear and want are the new normal. On a bus ride through five South American countries, the Venezuelans dreamed of a better life ahead — but couldn't forget the broken land they had left behind.
Just after dawn, dozens of Venezuelans gathered at the dark bus station in Caracas. They lugged one big suitcase each, as well as blankets, toilet paper, cheap bread and jugs of water. Weeping wives, confused children and elderly parents hugged them over and over until it was time to check tickets and weigh bags, then hung back, waiting hours for the bus to leave. When it finally pulled out, the passengers looked down at their loved ones, pounding on the windows and blowing kisses as they speeded out of this crumbling capital city.
On board the bus, web developer Tony Alonzo had sold his childhood guitar to help pay for his ticket to Chile. For months he had been going to bed hungry so that his 5-year-old brother could have something for dinner. Natacha Rodriguez, a machine operator, had been robbed at gunpoint three times in the past year. She was headed for Chile, too, hoping to give her baseball-loving son a better life. Roger Chirinos was leaving his wife and two young children behind to search for work in Ecuador. His outdoor advertising company had come to a bitter end: Protesters tore down his billboards to use as barricades during violent rallies against authoritarian President Nicolas Maduro.
Their bus tells the story of a once-wealthy nation in stomach-dropping free fall, as hundreds of people flee daily from a land where fear and want are the new normal.
By the time dawn rises over Caracas, hungry people are already picking through garbage while kids beg in front of bakeries. Come dusk, many Venezuelans shut themselves inside their homes to avoid muggings and kidnappings. In a country with the world's largest proven crude reserves, some families now cook with firewood because they cannot find propane. Hospitals lack supplies as basic as disinfectant. Food is so scarce and pricey that the average Venezuelan lost 24 pounds last year.
"I feel Venezuela has succumbed to an irreversible evil," Chirinos said. …
A longstanding humanitarian deal protected many from deportation – but a change in practice under Trump has torn families apart.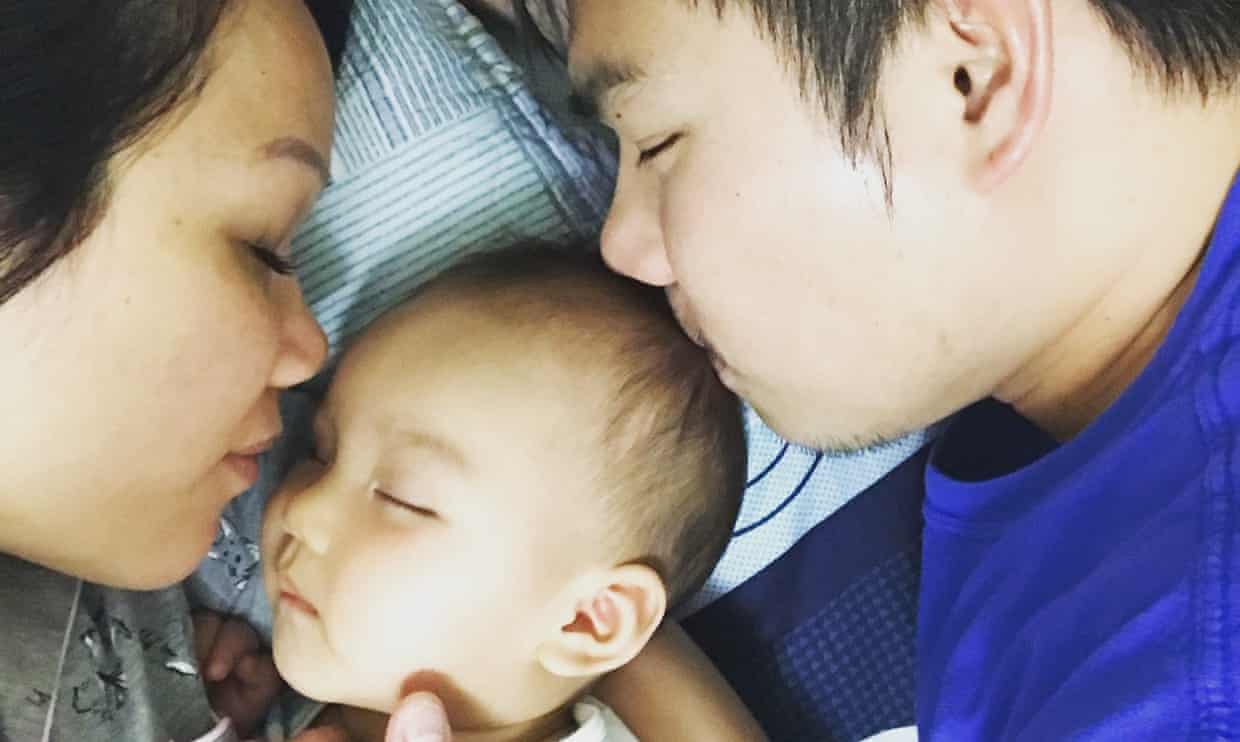 Tammy Nguyen with her daughter, Chari, and her husband, Dy, who has been incarcerated.
Five-month-old Chari Nguyen banged on the thick plexiglass window and cried. On the other end, her father, Dy, opened his arms and tried to calm her, repeating "Come to daddy" and "Daddy loves you".
The 31-year-old father pressed his hands to the visitation room window at Stewart detention center, in a remote part of Georgia, getting as close as he could to his baby, who could barely hear his voice.
"She wants him to hold her, and all they can do is touch each other through the glass," recalled Tammy Nguyen, Chari's mother, who drove three hours that day in November to visit her incarcerated husband. "I keep trying to put Chari's hand to where his hand was so he could feel connected to her."
Four months later, Dy remains jailed with no end in sight. He is one of thousands of Vietnamese Americans now at risk of deportation as Donald Trump's administration aggressively immigrant that had . …
A marine-turned-teacher argues that it's impossible to prepare educators to effectively use a gun in a crisis.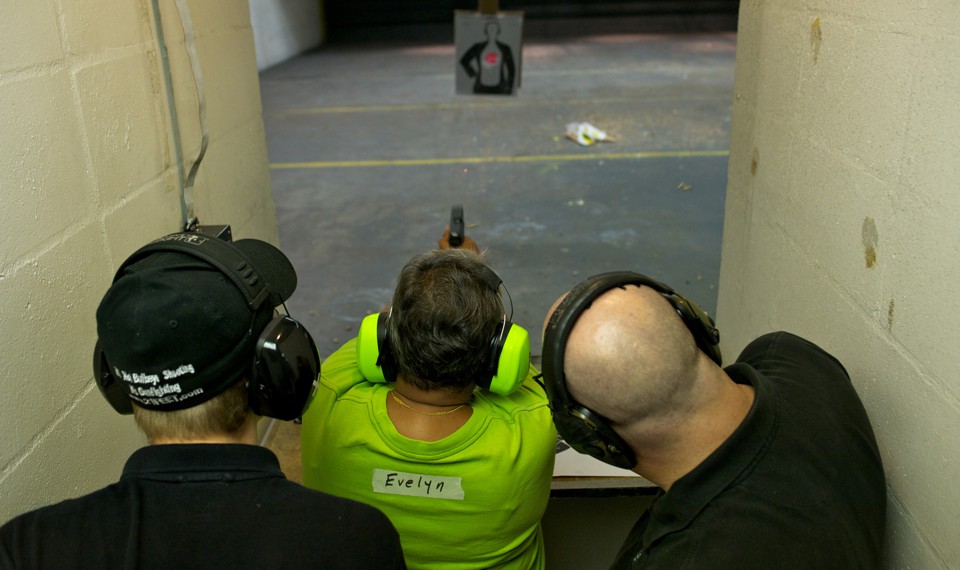 A teachers-only firearms training class at the Veritas Training Academy in Sarasota, Florida on January 11, 2013.
In response to the Parkland school shooting last month, a handful of Florida legislators recently approved two bills that would set aside tens of millions of dollars to train teachers to carry firearms. The legislation echoes calls from President Trump and others for schools to arm teachers as a solution to prevent more campus massacres from happening. "We have to let the bad guy know that they are hardened," Trump said at a White House meeting last week, suggesting that schools give bonuses to teachers who carry guns.
But these efforts to create warriors out of teachers as a means of addressing school shootings are wrongheaded. I used to be in the Marines, and now I'm a classroom teacher. From these experiences, there is one thing I know to be true: Responding effectively to an active-shooter situation is one of the toughest challenges for a marksman out there. To train teachers for this role would be an enormous task—and policymakers who think otherwise aren't being realistic.
By the time I completed boot camp at Marine Corps Recruit Depot Parris Island—and stood ready to pin the Marine Corps Eagle, Globe, and Anchor to my lapel—I came to realize: There's no such thing as a Rambo. Teamwork was the essence of mission success in the Marine Corps. We were trained from the very beginning to understand that each unit we were in was only as strong as our weakest link. If one recruit failed at a task, we were collectively punished with a brutal circuit of push-ups, jumping jacks, and burpees, incentivizing us to figure out how to work together more efficiently and to hold each other accountable. These games in boot camp were always miserable, but in retrospect, I realize that they formed in us a group mindset that allowed us to react to events instinctively, to operate under stress, and to ultimately function as a well-formed team. …
Andrey Kovalchuk, accused of stashing cocaine in a school, has claimed to be a cigar salesman, an intelligence officer and an embassy worker.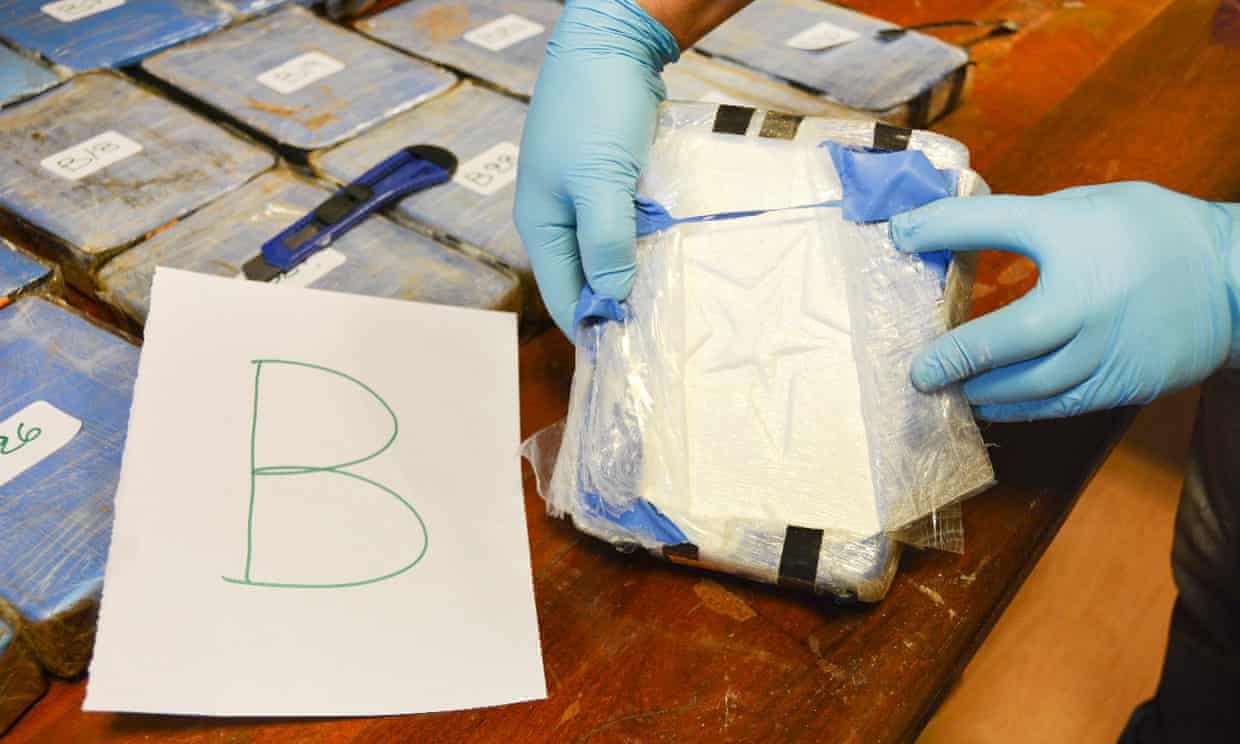 Police work during an operation that led to the seizure of hundreds of pounds of cocaine from the Russian embassy in Buenos Aires.
By the time Andrey Kovalchuk stepped off a Cessna in Buenos Aires in late 2017, authorities had already found and replaced the $60m in cocaine he would later be charged with stashing in a Russian embassy school complex.
According to reports in the Argentinian press, police had for some time been following the man who would later become known as Señor K – a Russian who told some people he was a cigar salesman living in Germany, others that he was a technical worker for the Russian embassy in Buenos Aires, and still others that he was a Russian intelligence officer.
Kovalchuk is now in a German jail, fighting extradition back to Russia as the suspected mastermind of a drug smuggling plot that stretches halfway around the world in a case that has seen the Russian and Argentinian governments flatly contradict each other.
Not even his Russian lawyer seems to know much about Kovalchuk. "He was a technical worker [at the embassy], he claims," the lawyer, Vladimir Zherebenkov, told an interviewer on the Echo of Moscow radio station this week. "I honestly don't know any other details."
Kovalchuk, who is reported to live in Hamburg, was arrested on Thursday, said Zherebenkov, who on Friday confirmed that Kovalchuk was opposing his extradition to Russia on drug charges, adding that conditions in German prisons were better than those in Russia. …
As the ranks of tech-industry critics have expanded, it has become harder to tell what common ground they occupy. Across various political divides, there is a sense that Facebook, Twitter and Google exert too much influence on the national discourse; closely connected to this is the widespread concern that we users have developed an unhealthful relationship with our phones, or with the apps on them. But on any more specific claim than that, consensus becomes impossible. The sudden arrival of a new class of tech skeptic, the industry apostate, has only complicated the discussion. Late last year, the co-inventor of the Facebook "like," Justin Rosenstein, called it a "bright ding of pseudopleasure"; in January, the investment firm Jana Partners, a shareholder in Apple, wrote a letter to the company warning that its products "may be having unintentional negative consequences."
All but conjuring Oppenheimer at White Sands, these critics offer broadsides, warning about addictive design tricks and profit-driven systems eroding our humanity. But it's hard to discern a collective message in their garment-rending: Is it design that needs fixing? Tech? Capitalism? This lack of clarity may stem from the fact that these people are not ideologues but reformists. They tend to believe that companies should be more responsible — and users must be, too. But with rare exceptions, the reformists stop short of asking the uncomfortable questions: Is it possible to reform profit-driven systems that turn attention into money? In such a business, can you even separate addiction from success?
Perhaps this is unfair — the reformists are trying. But while we wait for a consensus, or a plan, allow me to suggest a starting point: the dots. Little. Often red. Sometimes with numbers. Commonly seen at the corners of app icons, where they are known in the trade as badges, they are now proliferating across once-peaceful interfaces on a steep epidemic curve. They alert us to things that need to be checked: unread messages; new activities; pending software updates; announcements; unresolved problems. As they've spread, they've become a rare commonality in the products that we — and the remorseful technologists — are so worried about. If not the culprits, the dots are at least accessories to most of the supposed crimes of addictive app design. …
DEGREE OF DIFFICULTY: "I've met dots that existed only to inform me of the existence of other dots, new dots, dots with almost no meaning at all."
Decades' worth of research proves that chemicals used to make bacon do cause cancer. So how did the meat industry convince us it was safe?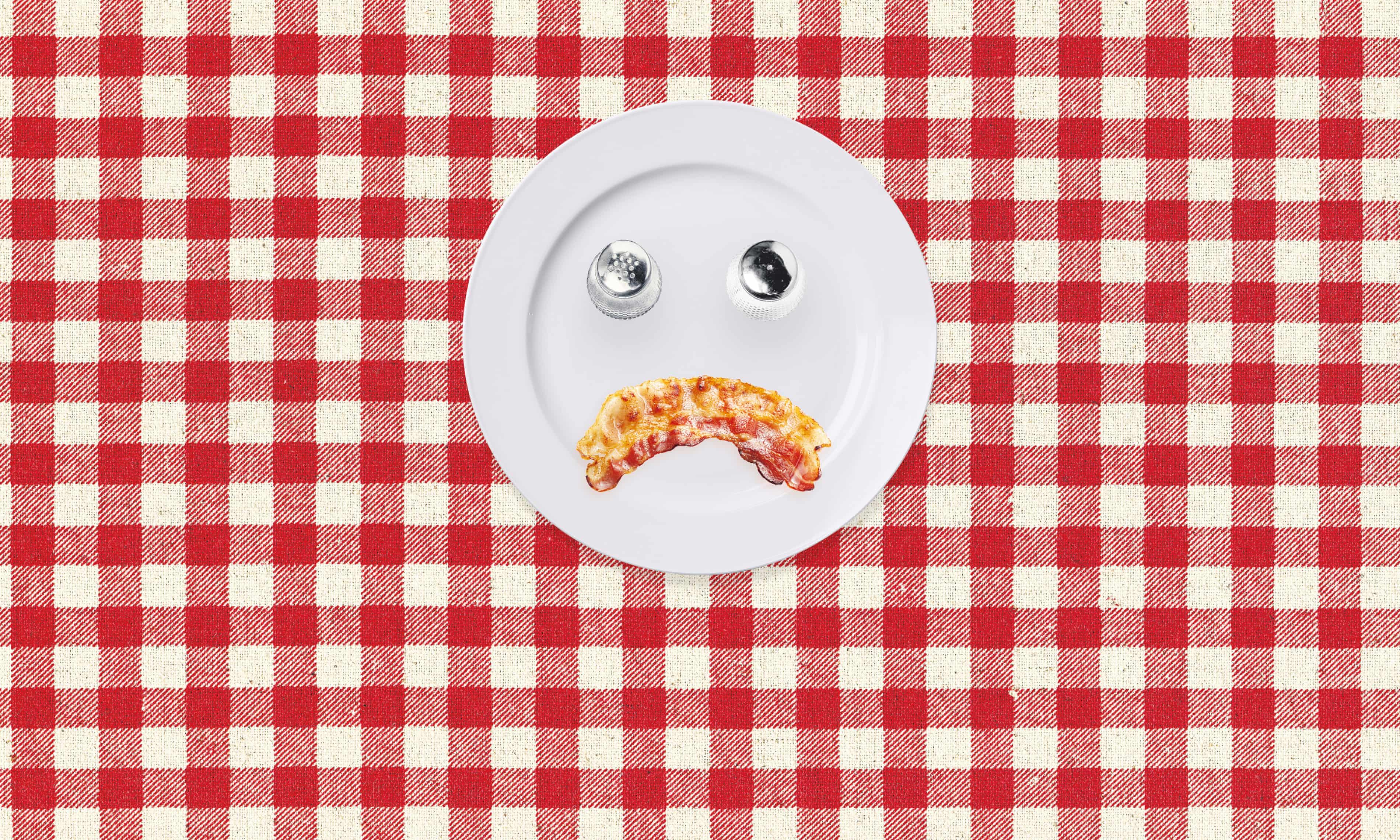 There was a little cafe I used to go to that did the best bacon sandwiches. They came in a soft and pillowy white bap. The bacon, thick-cut from a local butcher, was midway between crispy and chewy. Ketchup and HP sauce were served in miniature jars with the sandwich, so you could dab on the exact amount you liked. That was all there was to it: just bread and bacon and sauce. Eating one of these sandwiches, as I did every few weeks, with a cup of strong coffee, felt like an uncomplicated pleasure.
And then, all of a sudden, the bacon sandwich stopped being quite so comforting. For a few weeks in October 2015, half the people I knew were talking about the news that eating bacon was now a proven cause of cancer. You couldn't miss the story: it was splashed large in every newspaper and all over the web. As one journalist wrote in Wired, "Perhaps no two words together are more likely to set the internet aflame than BACON and CANCER." The BBC website announced, matter-of-factly, that "Processed meats do cause cancer", while the Sun went with "Banger out of Order" and "Killer in the Kitchen".
The source of the story was an announcement from the World Health Organization that "processed meats" were now classified as a group 1 carcinogen, meaning scientists were certain that there was "sufficient" evidence that they caused cancer, particularly colon cancer. The warning applied not just to British bacon but to Italian salami, Spanish chorizo, German bratwurst and myriad other foods.
Health scares are ten-a-penny, but this one was very hard to ignore. The WHO announcement came on advice from 22 cancer experts from 10 countries, who reviewed more than 400 studies on processed meat covering epidemiological data from hundreds of thousands of people. It was now possible to say that "eat less processed meat", much like "eat more vegetables", had become one of the very few absolutely incontrovertible pieces of evidence-based diet advice – not simply another high-profile nutrition fad. As every news report highlighted, processed meat was now in a group of 120 proven carcinogens, alongside alcohol, asbestos and tobacco – leading to a great many headlines blaring that bacon was as deadly as smoking. …
DEGREE OF DIFFICULTY: Prepare to spend a while; it's The Long Read.
Four decades ago, less than 5 percent of Americans were cremated. Now that figure stands at nearly 50 percent. This is how cremation actually works, and the story of what happens to a culture when its attitudes about memorializing the dead undergo a revolution.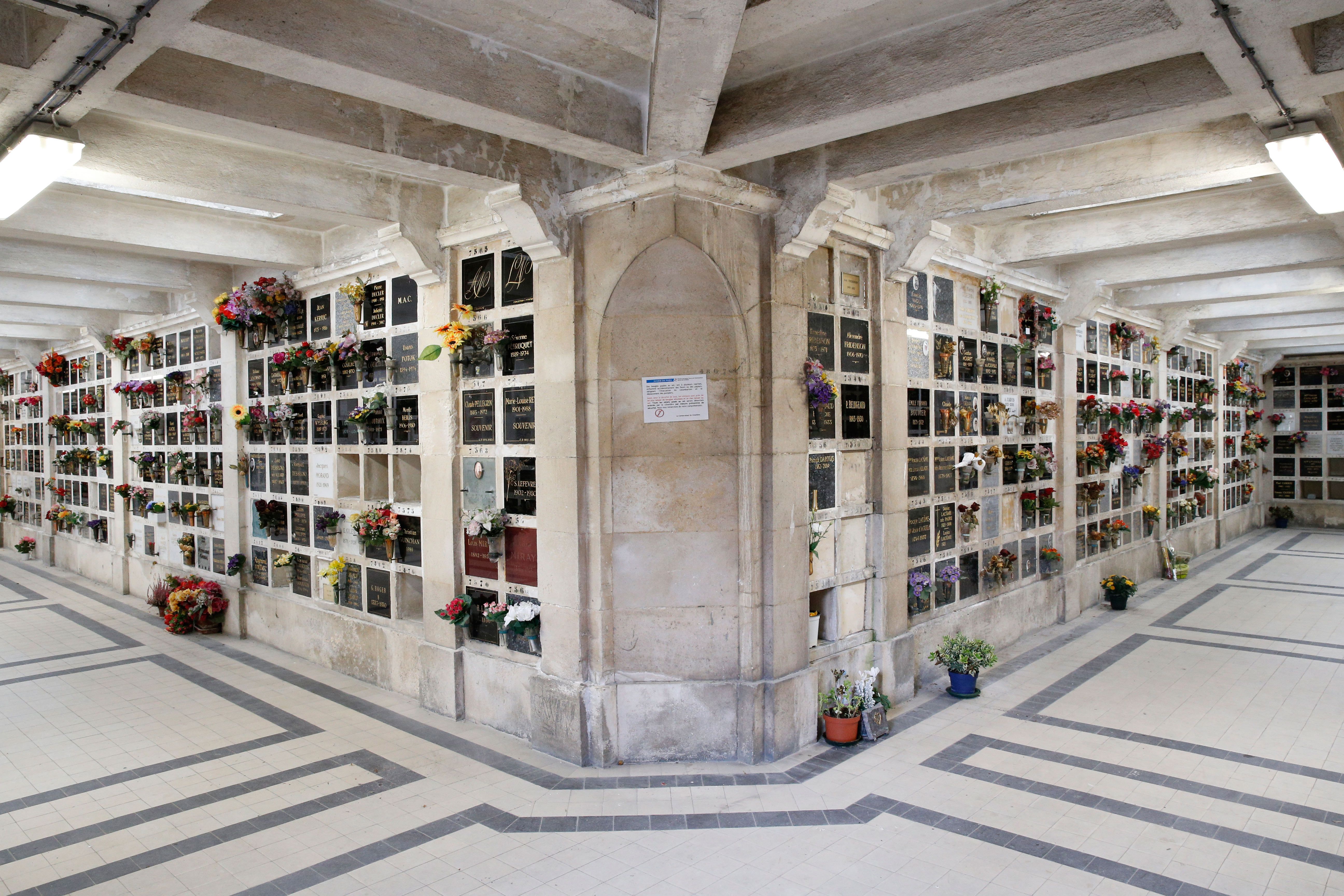 Rosehill Cemetery in Linden, New Jersey, is awash in small-town trappings: tree-lined roads, rolling lawns, and street signs at every corner. On this Wednesday midsummer morning, the familiar routine of loss plays out across the acres. A yellow taxi waits at the end of a row of graves for someone paying their respects. Men and women clad in church clothes line up their cars along the curb and make their way to a grave site. A backhoe digs out some earth, another spot for another resident.
This is the textbook way we treat our dead. Someone passes, they're buried, a headstone marks their place out among the rows in the borough of the departed. But today I'm bound for a different part of the cemetery, one fewer people see—though that fact is rapidly changing.
This place is called the columbarium, and at first, the very existence of this vast chamber full of urns can come as a surprise. In the movie version of life and death, a cremated person's remains sit up on the shelf at home, or friends scatter their ashes in the wind over a sacred locale. In the real world, many cremated people stay in the cemetery, just like their buried counterparts.
Rose-colored carpeting covers the floors here. The whir of a vacuum cleaner punctures the silence. Cubby holes or niches line the walls, and the varying sizes and styles of urns within them marks the passing of the eras. Older urns are ornate; one is topped by an eternal flame, while another is shaped like a Bible. One inscribed "Henrietta Leiber, 1866-1933" is shaped like an acorn. Next to it leans a photo of Henrietta, who's standing behind a chair in a sleeveless white dress and long pearls, her hair fashioned in a bob like a flapper.
More contemporary urns are boxier and cleaner in style. They're also larger, and not for vanity's sake. The cremation process recovers a lot more of the human body than it used to. Some families have packed their niche with flowers, family photos, or pictures of Jesus. Others skipped the niche entirely and entombed the cremated remains behind a marble plaque. It is a curious thing, as if the body was broken down into its smallest organic parts, then surrounded with stone to protect them. …
I won't try to convince you why you should remove Facebook from your life. That's up to you to decide. My reason? Facebook's business is my attention and I'd rather invest it in myself. If you are reading this, you already made up your mind, for whatever reason.
Instead, this is a post on how to remove Facebook from your life.
If you still use find the network valuable for some things (which I do), I'll teach you how to spend only a few minutes per day browsing only what you want. Follow steps 1 to 6 to learn how to turn Facebook into an enjoyable experience.
If you are done with Facebook and want to call it quits, you can skip directly to step 7, where you'll learn how to deactivate and delete your account.
Step 1: Uninstall the App
It's easy to just take out your smartphone and open Facebook when bored: waiting in line, commuting, during class. Pretty soon, opening the app turns into a bad habit and the first thing you do immediately after waking up and the last before drifting into sleep.
That's why the first step to remove Facebook is tackling using the platform on your smartphone. …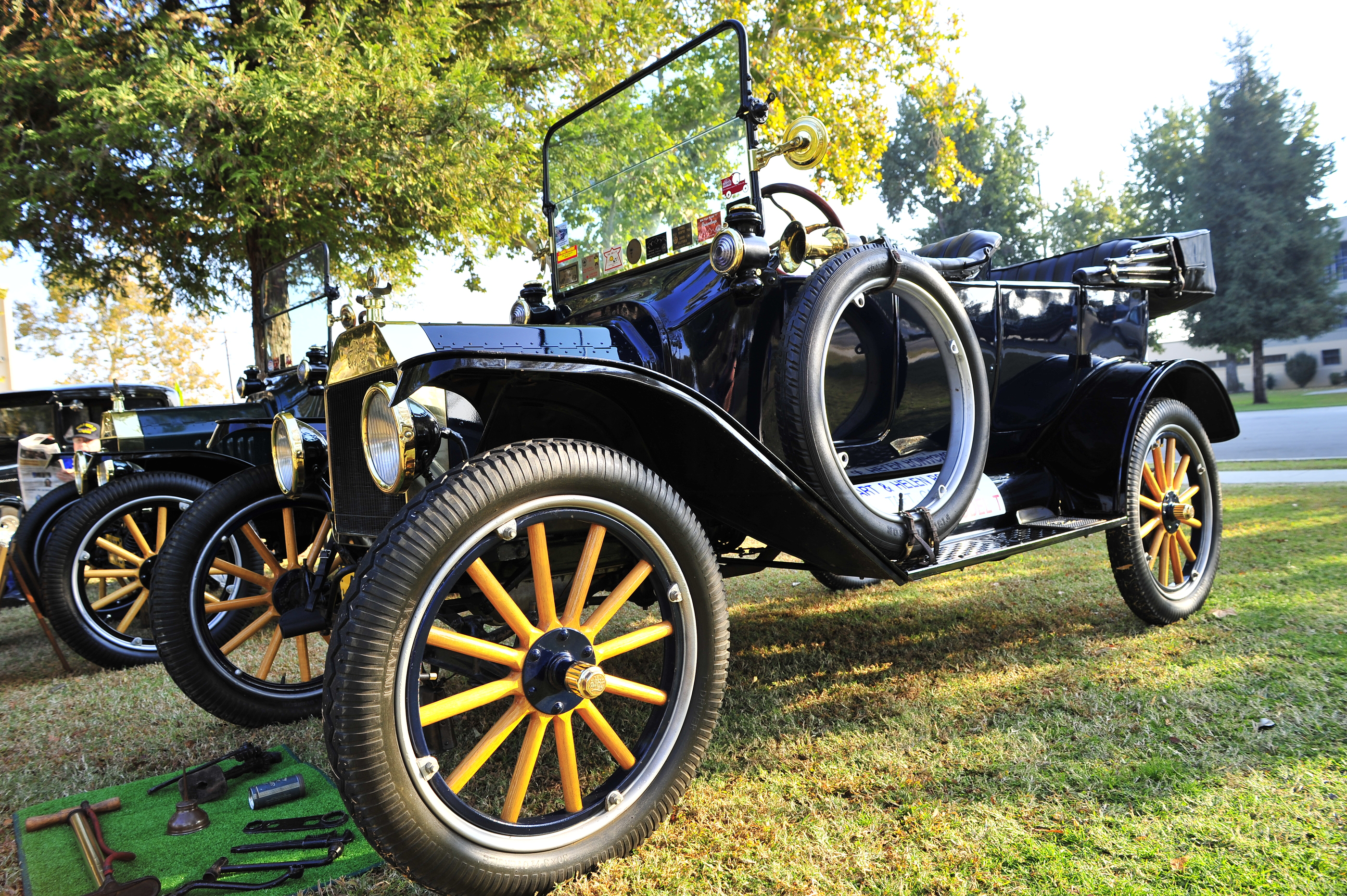 The automobile is an integral part of modern history. From the Model T to the T-Bird, from the Volkswagen Beetle to the minivan, from the Cadillac to the Camry, the world is car crazy. But we sometimes forget every vehicle is just a collection of components. Here are the origins of some of those components.
STEERING WHEEL
When automobiles started appearing in significant numbers in the late 19th century, they didn't have steering wheels—they had tillers, similar to the tillers used to steer boats. The tiller was attached to a simple mechanism that made the car's front wheels (or wheel) turn when the tiller was pushed to the left or right. Then in 1894, a French engineer named Alfred Vacheron modified his Panhard runabout, replacing the tiller with a wheel attached to a shaft that went through the floor of the vehicle at a nearly vertical angle, where it attached to a mechanism that turned the front wheels. (The "runabout" was a popular body style—a simple carriage with no roof, no windshield, and no doors.) Vacheron drove his modified Panhard in the 1894 Paris-Rouen Rally, an early car race, and the concept of a wheel-shaped steering device spread to other automobile enthusiasts. Fellow Frenchman Arthur Krebs, one of the great innovators in early automotive history, improved on the design in 1898, giving the steering shaft the inclined configuration it still has today. (First American car with a steering wheel: the 1901 Packard Model C.)
GLOVE COMPARTMENT
As is the case with many automobile accessories, nobody knows for sure who came up with the idea for the glove compartment (or glove box), but automobile historians say this honor should go to the Packard Motor Car Company and their Packard Model B, introduced in 1900. At the time, cars didn't have dashboards like the ones we know today. A dashboard, or dash, was a rectangular piece of wood, metal, or leather affixed to the front of a horse-drawn carriage to stop mud from being splashed—or dashed—onto the riders. …
Video Goodnesses
and not-so-goodnesses
Ohio Gov. John Kasich acknowledged in an interview with VICE News that the gun reforms he announced this week fall short, but that they're the "best I can do" in the face of political headwinds in his state.
"I'm not a miracle man. I'm just a guy trying to do the best I can to maneuver in what was a difficult environment," Kasich said.
The Ohio Republican, who will close out his second and final term as governor this year, on Thursday unveiled six gun reform proposals crafted by a bipartisan working group he convened last year on the issue. The proposals largely bring Ohio law in step with federal law, with two additions: closing holes in the background check system, and creating a new kind of protective order to take guns away from potentially violent people.
They come just two weeks after Kasich lambasted President Trump for showing a lack of leadership on guns in an interview on CNN, where he expressed support for universal background checks and a ban on bump stocks.
"We need leadership out of the executive. This is a great opportunity for commonsense steps that can be taken just in the area of background checks," he said.
Speaking to VICE News this week, Kasich defended his own proposals, saying they're what's achievable in the Ohio legislature.
"Are there other things that I would like to see in this? Of course there are. But this is the best that I can do to be in a position where I can be optimistic about some changes," he said.
Kasich pointed to the political power of staunch gun-rights advocates as the main obstacle in getting broader reforms passed.
"What happens here is there are people who believe that [Second Amendment] rights should not be violated in any way. And they will go to legislators. And they will do everything they can to stop it and/or to defeat them."
As the last man standing in the 2016 GOP presidential primary — who refused to endorse Trump even after dropping out of the race — Kasich has continued to criticize Trump well into his presidency, fueling buzz that he'll try for another presidential bid in 2020. And he notoriously refuses to rule out the prospect when asked — telling VICE News simply "there's no opening" in 2020, presuming the president runs for reelection.
"So that's kinda hard."
If there were an opening — if Trump were, for some reason, not to run for reelection? "I don't know what can happen in the future," Kasich said. "I don't know what I'm gonna do when I'm done."
THANKS to HBO and VICE News for making this program available on YouTube.
Dulce Sloan joins Roy Wood Jr. to discuss overlooked black women, including a hair care magnate, a home security pioneer and the real founders of Black Lives Matter.
THANKS to Comedy Central and The Daily Show with Trevor Noah for making this program available on YouTube.
Special counsel Robert Mueller is now gathering evidence from beauty pageants, controversial documents, and one anonymous source extremely close to Trump.
While the Russia investigation has become clouded by the confusion surrounding dueling memos, Stephen heads to to Congress to get the truth straight from the horse's mouth. Horses like Rep. Adam Schiff, Sen. Jeff Flake and Sen. Mark Warner.
THANKS to CBS and The Late Show with Stephen Colbert for making this program available on YouTube.
Bill recaps the top stories of the week, including Hope Hicks' resignation and more White House turmoil.
In his editorial New Rule, Bill chastises the media for pitting Americans against each other with phony controversies.
THANKS to HBO and Real Time with Bill Maher for making this program available on YouTube.
バーレルの違う入り方を楽しむまる。Maru still enjoys the bucket!
What would my cat do if I suddenly died? To find out, I'm faking my death in front of Sparta to see how he reacts. Needless to day, his reaction was priceless! How would your pets react?
Max has his plan and of it gets messed with it throws everything off and requires birdy butt rubs.
FINALLY . . .

In a submarine, even flushing the toilet is a complicated task. You're hundreds of feet underwater, with literal tons of pressure coming from every direction. One wrong move, and you'd endanger your whole crew just by trying to hide some poo.
You may remember this from the Academy-Award-winning film Das Poop.
And in 1945, that's exactly what happened to Nazi submarine captain Karl Adolf Schlitt. As captain, Schlitt had some special privileges, including the unofficial right to ignore every lesson that he'd ever been taught. After using the bathroom, Schlitt really didn't want to live with his shame, so he called in an engineer to help him flush. Together, they sank the U-1206.
Rising water from the improperly flushed toilet hit the batteries that powered the sub and began producing dangerous chlorine gas. …
Ed. More tomorrow? Probably. Possibly. Maybe. Not?