Payments to Michael Cohen show how 'shadow lobbying' eludes US law


Payments to Michael Cohen show how 'shadow lobbying' eludes US law
Cohen has said he provided consultancy services rather than lobbying, and is not required by law to register as a lobbyist and disclose payments
Pictured above: AT&T and Novartis confirmed they paid Donald Trump's personal lawyer Michael Cohen large sums in return for what they describe as guidance on navigating the new administration.

The disclosure that Donald Trump's legal fixer Michael Cohen was quietly paid hundreds of thousands of dollars to advise corporations highlights the inability of US laws to prevent secretive "shadow lobbying", analysts said.
Companies such as the telecoms giant AT&T and Novartis, a major pharmaceuticals firm, confirmed they paid Cohen, the president's personal attorney, large sums last year in return for what they describe as guidance on navigating the new administration.
As Cohen said he provided consultancy services rather than lobbying, which involves directly advocating for a client to government officials, he was not required under US law to register as a lobbyist and disclose the payments in public filings.
Cohen and his attorney, Stephen Ryan, did not respond to requests for comment on the arrangements.
Federal authorities in New York have said Cohen, 51, is the subject of a criminal investigation relating to his personal business and financial affairs. No allegation has been made relating to Cohen's consultancy work.
Professor James Thurber of American University, who has researched lobbying for decades, said it was too easy for influential people in Washington to make money around the legislative process without informing the public, in what is loosely termed shadow lobbying. …
---
I KNOW A GUY

Cohen arrives on Capitol HIll last September.
Plenty of people in Washington, D.C. receive six figure salaries to try to convince government officials to make decisions that benefit corporations, not the public.
But there are some rules.
That's the message from lobbyists, consultants, and public relations veterans in D.C. after allegations that Donald Trump's lawyer Michael Cohen raked in over $2 million combined from Novartis, AT&T, and a South Korean defense company. The three companies have confirmed their payments, though they claim they received little in exchange.
An extraordinary payment
AT&T paid Cohen $800,000 from "early 2017" until December of 2017, the company said, "to help us understand how the President and his administration might approach a wide range of policy issues." Novartis paid Cohen $100,000 a month for 12 months, to "advise the company as to how the Trump administration might approach certain US healthcare policy matters, including the Affordable Care Act," the company said in an email.
These prices are unusual, long-time lobbyists and consultants insist. …
---
GUSHER

Precious cargo.
It's too early to tell how the US exit from the Iran deal will affect the global economy. But in the short time since the White House announced it was quitting the pact on May 8, things have been good in markets for large American energy companies.
Shares in Exxon Mobil, the largest US-based energy company, are up 4% since the close on Monday (May 7), the day before Donald Trump made the Iran announcement. That added more than $13 billion to Exxon's market capitalization. Other big oil companies based in the US, like Chevron and ConocoPhillips, also made big gains over the same period.
At the time of writing, the five largest American energy companies have gained $35 billion in market value over the past few days.
The S&P energy index, which tracks the entire listed US energy sector, is up 3% since Monday, and nearly 10% over the past month.
Energy stocks are rising on the backs of surging oil prices, which reached a three-and-half year high, at $77 per barrel, this week. Some analysts think $100 per barrel may be on the way (paywall). …
DEGREE OF DIFFICULTY: Anyone else noticed the price of gas since America's Shithole decided to fuck with the Iran deal?
Be sure to send your thanks. Though, good luck having your voice heard amid the noise.
---
It's 2025, and 800,000 tons of used high strength steel is coming up for auction.
The steel made up the Keystone XL pipeline, finally completed in 2019, two years after the project launched with great fanfare after approval by the Trump administration. The pipeline was built at a cost of about $7 billion, bringing oil from the Canadian tar sands to the US, with a pit stop in the town of Baker, Montana, to pick up US crude from the Bakken formation. At its peak, it carried over 500,000 barrels a day for processing at refineries in Texas and Louisiana.
But in 2025, no one wants the oil.
The Keystone XL will go down as the world's last great fossil fuels infrastructure project. TransCanada, the pipeline's operator, charged about $10 per barrel for the transportation services, which means the pipeline extension earned about $5 million per day, or $1.8 billion per year. But after shutting down less than four years into its expected 40 year operational life, it never paid back its costs.
The Keystone XL closed thanks to a confluence of technologies that came together faster than anyone in the oil and gas industry had ever seen. It's hard to blame them — the transformation of the transportation sector over the last several years has been the biggest, fastest change in the history of human civilization, causing the bankruptcy of blue chip companies like Exxon Mobil and General Motors, and directly impacting over $10 trillion in economic output.
And blame for it can be traced to a beguilingly simple, yet fatal problem: the internal combustion engine has too many moving parts. …
---
How one giant company will dominate the way the whole world sees.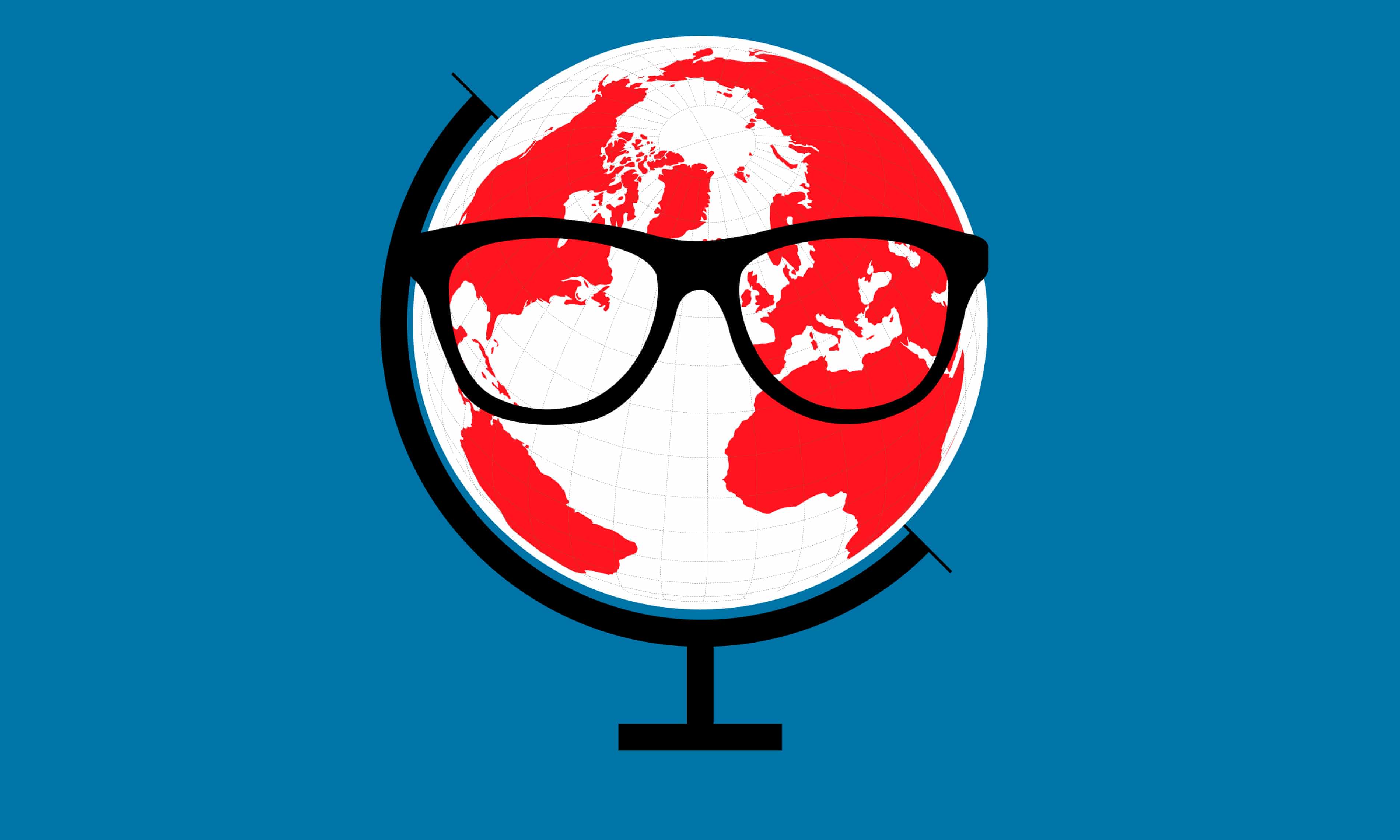 If you have been wearing glasses for years, like me, it can be surprising to discover that you perceive the world thanks to a few giant companies that you have never heard of. Worrying about the fraying edge of motorway lights at night, or words that slide on the page, and occasionally spending a fortune at the opticians is, for many of us, enough to think about. And spectacles are unusual things. It is hard to think of another object in our society which is both a medical device that you don't want and a fashion accessory which you do.
Buying them, in my experience anyway, is a fraught, somewhat exciting exercise that starts in a darkened room, where you contemplate the blurred letters and the degeneration of your visual cortex, and ends in a bright, gallery-like space where you enjoy the spry feel of acetate in your fingers, listen to what you are told, pay more than you were expecting to, and look forward to inhabiting a new, slightly sharper version of your existing self.
The $100bn (£74bn) eyewear industry is built on feelings such as this. In the trade, the choreography that takes you from the consulting room to the enticing, bare-brick display of £200 frames is known as "romancing the product". The number of eye tests that turn into sales is the "capture rate", which most opticians in Britain (or optometrists, as they are known in the rest of the world) set at around 60%. During the 20th century, the eyewear business worked hard to transform a physical deficiency into a statement of style. In the process, optical retailers learned the strange fact that for something that costs only a few pounds to make (even top-of-the-range frames and lenses cost, combined, no more than about £30 to produce), we are happy, happier in fact, when paying 10 or 20 times that amount. "The margins," as one veteran of the sector told me carefully, "are outrageous." The co-founder of Specsavers, Mary Perkins, is Britain's first self-made female billionaire.
Almost everyone wears glasses at some point in their lives. In developed countries, the rule of thumb is that around 70% of adults need corrective lenses to see well. In Britain, that translates to some 35 million people. But it's hardly a topic of national conversation. To the casual observer, the optical market also presents a busy and confusing sight. In Britain, thousands of independent opticians rub alongside a few big retail chains such as Specsavers, Vision Express and Boots. The wall displays in even a small, local optician hold several hundred frames, metal, acetate and rimless, while posters advertise a range of lenses with sciencey-sounding properties – "freeform", "photo-fusion", "reflex vision" – and names so bland they are hard to remember even when you are looking straight at them.
But what we see masks the underlying structure of the global eyewear business. Over the last generation, just two companies have risen above all the rest to dominate the industry. The lenses in my glasses – and yours too, most likely – are made by Essilor, a French multinational that controls almost half of the world's prescription lens business and has acquired more than 250 other companies in the past 20 years. …
DEGREE OF DIFFICULTY: Prepare to spend a while; it's The Long Read.
---
The universe runs on natural laws. Apples fall. Birds fly. We live. We die.
When we take the time to understand these laws, we can use them. We can leverage them. We can push against gravity to fly. We can use the knowledge one day we must die, to live better lives.
And since the very beginning of civilization the wisest of us have been united by this pursuit of discovering what these natural laws are, so we can learn from them and use them to experience more happiness, meaning, and control over our lives in the time we do have.
These days, this pursuit manifests as the top shelf of the self-help and personal growth sections at the bookstore. But nearly 2,000 years ago, when these themes and ideas would get you killed for heresy and blasphemy, they were discussed in whispered tones and passed down only from a master to their student in moments extreme trust.
However, through effort of preservation and excavation we are able to get look into our philosophical past and a once-great tradition, which lead to an overall greater understanding of the universe, our place in it, and catalyzed the Italian creative renaissance, influenced the American revolutionaries, and now shows up in much of modern day personal growth media.
This tradition, is Hermeticism. …
---
These days, it's easy to wake up, check your phone, and be engulfed in a world of rage. Whether it's about politics, ethics, or cartoon rabbits trying to murder someone, if you believe the internet, everybody is always fighting with everyone else about everything. But in this giant melee of online anger, some furious yet highly entertaining fights tend to slip through the cracks. So here are a few epically low-key feuds that are so weird, you guys.
5. Unicode Is Fighting A Civil War Over The Frowning Poop Emoji
---
Emojis are the first universal digital language, and its smiley faces and purple penis vegetables are laying the foundation of the language we will perhaps one day use to communicate with an alien species. That's why Unicode, the tech organization in charge of overseeing the development of new emojis, takes its job very seriously — seriously enough to go to war over sad poop.
Sadly, the war to reaffirm "Turds are yucky, and can we please stop seeing this everywhere" was lost long ago.
There are two schools of thought that have emerged out of the hallowed halls of Unicode. Higher-ups feel they should keep focusing on emojis, as this is clearly what the people (i.e. Facebook moms) want. However, a renegade faction of programmers argues that the group's disproportionate focus on new emoji development is getting in the way of actual linguistic research and the foundation's intent of encoding all of mankind's language into a digital format. Then, after years of turtling, the schism finally hit the fan in 2017, when two programmers couldn't take this shit anymore — literally.
Typographers Michael Everson and Andrew West asserted that the emoji process had gotten "too commercial" and needed more regulation. The cause of this was Unicode's emoji subcommittee (meaning that there are people who own business cards that say "emoji subcommittee") proposing that they turn the poop emoji into five new poops, each with a different facial expression. Everson wrote, "The idea that our 5 committees would sanction further cute graphic characters based on this should embarrass absolutely everyone who votes yes on such an excrescence. Will we have a CRYING PILE OF POO next? PILE OF POO WITH TONGUE STICKING OUT? PILE OF POO WITH QUESTION MARKS FOR EYES? PILE OF POO WITH KARAOKE MIC? Will we have to encode a neutral FACELESS PILE OF POO?" Once you open the poo pipes, can they ever be closed again? …
---
In November 1815, a slave known only as Anna jumped from the third-floor window of a tavern in Washington, D.C. The 24-year-old was then sold for $5 by interstate slave traders from Georgia and separated from her husband and four children. Though she broke her back, Anna survived. The story was reported widely at the time; in many instances, it was used as fodder for the abolitionist movement. But following the incident, history lost track of Anna.
Thirteen years later, a slave named Ann Williams filed a petition for her freedom—and won. It turned out to be Anna. But for 200 years, "no one knew that she had sued for her freedom," William G. Thomas III told The Atlantic. Together with director and animator Michael Burton and writer Kwakiutl Dreher, Thomas produced the short film Anna, based on Williams's story. It premieres on The Atlantic today.
The filmmakers stumbled upon Williams's lawsuit in the National Archives in Washington, D.C. while researching the case files of slaves who petitioned for their freedom. "We began putting the pieces of her story together," Thomas said. "We were moved by the resilience of the human spirit. Anna's story gives us an unflinching look at slavery—it shows us how enslaved people made a way out of no way." …
---
Jake Flores is a part-time stand-up comic, podcast host, and self-described "pizza delivery guy" who, in a strange twist of fate, recently found himself debating immigration policy with four Homeland Security agents in his home. The agents paid him an early morning visit last Sunday because of some jokes he tweeted about Cinco de Mayo.
On Saturday, the day of the holiday, which often sees white people acting like idiots, Flores tweeted:
Ok here's how Cinco de Mayo works in 2018. White people are allowed to culturally appropriate on the condition that you help to destroy ICE. You kill 1 ICE agent and you get to wear a sombrero. 2 kills and you can wear a pancho.

— Jake Flores (@feraljokes) May 5, 2018
Objectively speaking, a lot of people thought that was funny. Someone tasked with keeping our country safe from terrorists apparently did not.
Lmao Homeland Security just busted down my door over a joke

— Jake Flores (@feraljokes) May 6, 2018
Everyone say hi, they are definitely reading this!!!!

— Jake Flores (@feraljokes) May 6, 2018
As frequent chroniclers of ICE's nefarious campaigns across the country, we wanted to hear what it's like to have the government wake you up to talk about your tweets and have the feds tell you, in no uncertain terms, that they'll be reading your sex tweets from here on out. …
POINT OF REFLECTION: Perhaps ICE will be paying me a visit for sharing this story.
---
Discovery Wildlife Park in Alberta faces two charges for failing to notify officials the bear was leaving the zoo.
A private zoo in the Canadian province of Alberta is facing charges after a bear from the facility was taken through a drive-thru Dairy Queen in a pickup truck and hand-fed ice cream through the vehicle's window.
News of the outing emerged earlier this year after Discovery Wildlife Park, located about 70 miles north of Calgary in the town of Innisfail, posted a video on social media showing a captive Kodiak bear sitting in the passenger seat of a truck.
The video later showed the one-year-old bear, known as Berkley, leaning out of the truck's window, enthusiastically licking an ice cream cone held by the owner of a local Dairy Queen.
Amid widespread criticism, the video – along with a second one showing Berkley licking frosting off an ice cream cake – was taken down.
At the time, the zoo said the drive-thru run had posed no danger to the public, as it had taken place before the Dairy Queen had opened for the day and that the bear had been secured by a chain throughout the entire outing.
Wildlife officials in Alberta said that the zoo and its owners are now facing two charges. "Under the terms and conditions of the zoo's permit, the charges are directly related to the alleged failure of the park to notify the provincial government prior to the bear leaving the zoo," Alberta Fish and Wildlife said in a statement. …
---
Growing up, Amy Nicholson would never have described her father as "one of those kooky pet people," even though the family owned dogs, cats, ponies, rabbits, sheep, and chickens. "But they didn't sleep in the house or go under the blow dryer," Nicholson told The Atlantic.
Years later, Nicholson's father remarried, and the couple decided to rescue animals. But not just any animals—a menagerie of variously sick, deformed, or otherwise abnormal creatures, which would become pampered house pets. "When I visited my father over the years," Nicholson said, "there was always some chicken being nursed back to health, or a cat had been hauled away since my last visit, or some other creature had been eaten."
Nicholson's enormously entertaining short film Pickle surveys the quirky animals her father and step-mother accrued, such as obese chickens, a paraplegic possum, a cross-eyed cat, and a body-less fish. The film shows how the couple goes to great lengths to keep their pets comfortable; in many cases, despite their unusual medical conditions, the creatures have lived well beyond their expected lifespans. …
---
Video Goodnesses
and not-so-goodnesses
Renewables require change in the energy supply chain.
---
Police in several cities across the U.S. are trying to put a stop to the groups of men waging paintball battles as a part of #PaintballsUpGunsDown — an anti-gun violence campaign police are calling misguided.
Detroit Police Chief James Craig said the #PaintballsUpGunsDown movement has gotten out of control and could backfire if officers mistake a paintball gun for a real firearm.
The grassroots movement first gained traction on social media in early April as a proposed way to resolve conflicts with paint instead of bullets. Since then, participants from Atlanta to Detroit have engaged in full blown paintball wars on city streets, with as many as 50 shooters taking aim at each other at once, hitting innocent bystanders and marking up cars and homes.
Over the last week, police in Detroit started making arrests for destruction of property. Paintballers say they're being targeted for being young and black and that cleaning up paint is a lot better than picking up dead bodies.
THANKS to HBO and VICE News for making this program available on YouTube.
---
President Trump's lawyer Rudy Giuliani is universally slammed by the media after giving a series of disastrous interviews about the Stormy Daniels scandal.
THANKS to Comedy Central and The Daily Show with Trevor Noah for making this program available on YouTube.
---
Russian oligarchs, phone conglomerates, and pharmaceutical companies. Oh my!
---
Trump's nominee of CIA director doubts the president will ever ask her to use waterboarding techniques. Has she heard him talk on the subject?
THANKS to CBS and The Late Show with Stephen Colbert for making this program available on YouTube.
---
As the slew of celebrity creeps start popping their heads out to see if it's safe for them to make their return, we'd like to remind them that all women are armed with mallets now.
---
President Deals spite-shredded the Iran Deal to maybe screw Obama? Or punish Muslims? Maybe some combo of both? But definitely not to make us safer.
Ed. Or, maybe, punish us all.
THANKS to TBS and Full Frontal with Samantha Bee for making this program available on YouTube.
---
Seth takes a closer look at how the story about Trump paying hush money to a porn star evolved into a scandal involving a Russian oligarch and influence peddling.
---
There are some jokes that just sound wrong coming from Seth, so Michelle Wolf stops by to help him out.
---
Michelle Wolf talks about what she learned from working at Late Night, shows off her accent skills and reveals the subjects on her show, The Break, that she couldn't tackle on Late Night.
THANKS to NBC and Late Night with Seth Meyers for making this program available on YouTube.
---
CAUTION: Some language may not be appropriate for work or children.
Hope ya enjoyed me commentary on those Destination F moments.
---
Max needs to make sure all the cage doors are still in working order after the winter.
---
FINALLY . . .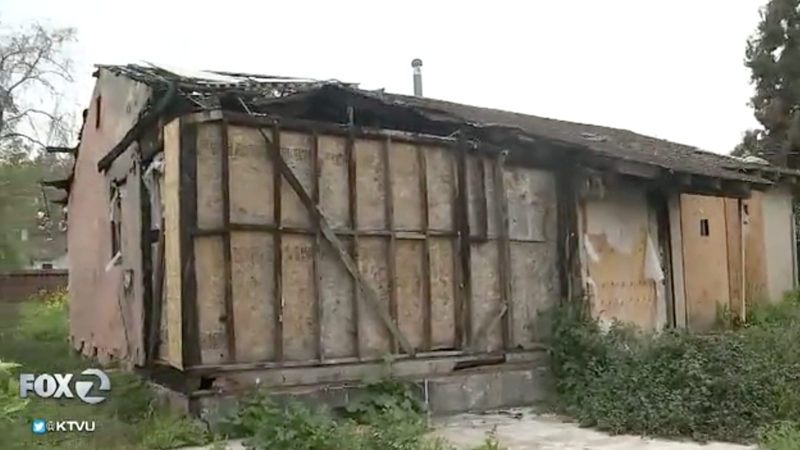 A burned-out husk of a home in San Jose, California that looks like something out of a post-apocalyptic movie—but which happens to be close to the proposed site of the $67 million Google Village lots—has sold for far more than its original listing price of $800,000.
Real estate listings show that the fire-ravaged shack (as well as its 5,800-foot square lot) has sold for $938,000, or just a little over 17 percent of the original asking price. Photos of the lot show it's perfect for a coven of sunlight-fearing vampires, Tom Hank's character in The Money Pit, a tech employee with enough extra cash on hand to burn on a replacement or rebuild, or Silence of the Lambs secondary antagonist Buffalo Bill.
This house in Silicon Valley sold for $938,000 this week, in case you're wondering how things are going therehttps://t.co/7jxS6PARyu pic.twitter.com/oUMMKRlMIj

— Mike Rosenberg (@ByRosenberg) May 9, 2018
Realtor Holly Barr, who was managing the property, told KTVU that the house was originally left standing because it could conceivably be possible to remodel what remains of the building instead of building a new house on the plot. …
---
Ed. More tomorrow? Probably. Possibly. Maybe. Not?