The Gutting of The Denver Post is a Death Knell for Local News

After protesting the metro daily's owners this week, one of the paper's last remaining reporters contemplates what went wrong.

On Tuesday, I met my wife and 1-year-old daughter at the plant where my office is located, a hangar of a building in Adams County, Colorado, that prints The Denver Post. I wore a black T-shirt with #NewsMatters printed across the front (my daughter was in a onesie bearing the same message, in purple Sharpie) and joined dozens of my co-workers—fellow reporters, editors, page designers, pressmen—outside our building.
We had gathered to rally against the New York–based hedge fund that owns our paper, Alden Global Capital, for laying off or forcing out most of my colleagues for the sake of cost-cutting, a process that has only accelerated in recent months. In New York, a dozen of our colleagues from The Denver Post and other Digital First Media publications held a parallel protest in front of Alden's headquarters in the Lipstick Building. They attempted to deliver 11,000 signatures demanding that Alden invest in its newspapers or sell them to an owner who would. Building security guards refused the package and escorted them out.
Reporters typically cover protests. They don't participate in them. But when their owners are "hell-bent on destroying" their publication, as the Denver Post reporter Kieran Nicholson said Tuesday in New York, reporters come to feel that they don't have much choice. Alden's newspaper chain, Digital First Media, is the country's second-largest after Gannett; along with The Denver Post, Alden owns the Orange County Register, the St. Paul Pioneer Press, and the San Jose Mercury News.
Cuts at newspapers are common these days. The owner and publisher of the Salt Lake Tribune, a former Digital First property, this week announced that it is laying off staff and considering shrinking its print edition, to address a 40 percent decline in ad revenue. But Alden's cuts are happening at twice the industry rate. Furthermore, leaked financial information last week confirmed what had been rumored of the privately held company for years: Digital First Media reported a 17 percent operating margin, the highest in the industry, in its 2017 fiscal year. Its profit totaled nearly $160 million, $28 million of which came from The Denver Post. As the Nieman Lab analyst Ken Doctor wrote, "Alden Global Capital is making so much money wrecking local journalism it might not want to stop anytime soon." …
---
"A BIG MISTAKE"

Hiring Cohen was a "serious misjudgment."
AT&T CEO Randall Stephenson didn't mince his words in a memo to staff: "Our reputation has been damaged. There is no other way to say it—AT&T hiring Michael Cohen as a political consultant was a big mistake," he wrote, according to a memo obtained by CNBC.
Top executive Bob Quinn is leaving the company over the decision to pay $600,000 to president Donald Trump's personal lawyer. Stephenson framed the departure as Quinn "retiring," though the Wall Street Journal reports (paywall) he is being ousted.
The telecoms giant funneled the money to Cohen through the same shell company used to pay hush money to Trump's alleged former partner Stormy Daniels. Stephenson writes that the payment was a "serious misjudgment," adding that the "vetting process clearly failed." …
---
Republicans elected a president who promised to take on D.C.—instead, Trump has presided over an extraordinary auction of access and influence.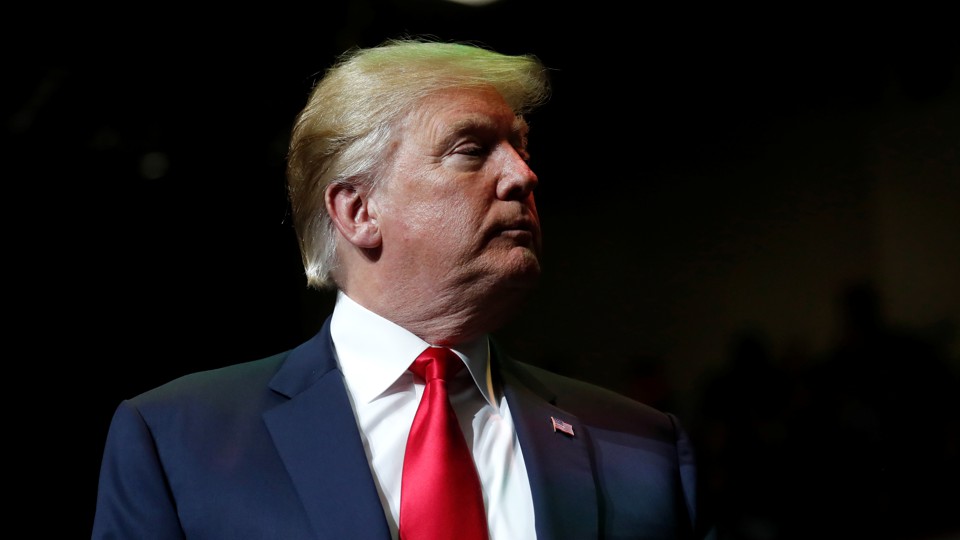 America's Shithole, uncharacteristically closed.
Donald Trump promised to "drain the swamp" while running for office. Voters gave him the opportunity to follow through when they propelled him to the White House. Instead, he surrounded himself with people who saw his victory as an opportunity to enrich themselves by selling the promise of access or influence.
This betrayal of the American public warrants more attention. Trump voters who wanted to rid Washington of sellouts should be most upset, but no one wants to admit that the person they voted for was misrepresenting his intentions. And those who rely on commentators like Sean Hannity, Laura Ingraham, Rush Limbaugh, and Tucker Carlson for information lack many relevant facts.
Here's what Trump voters should know. Michael Cohen was the president's personal attorney. He stepped up when someone was needed to pay hush money to Stormy Daniels on the eve of the election, even using a shell corporation created under a pseudonym to hide the matter.
But that corporation wasn't just for paying off the pornography actress. He also used it to receive huge sums of money from folks with powerful interests in influencing the U.S. government. "A Korean defense company competing for a U.S. contract said it paid him $150,000 to advise it on accounting practices," The Washington Post reported earlier this week. "A global pharmaceutical company said it paid him $1.2 million to provide insight into health-care policy—money it said it was required to keep paying even after concluding that Cohen had little to offer. A telecommunication company said it turned to him simply to better understand the Trump administration."
A powerful law firm paid him $500,000. …
---
From the Iran deal to TPP to climate change, 'the whole thing that animates and unites his policy views is antipathy towards Obama'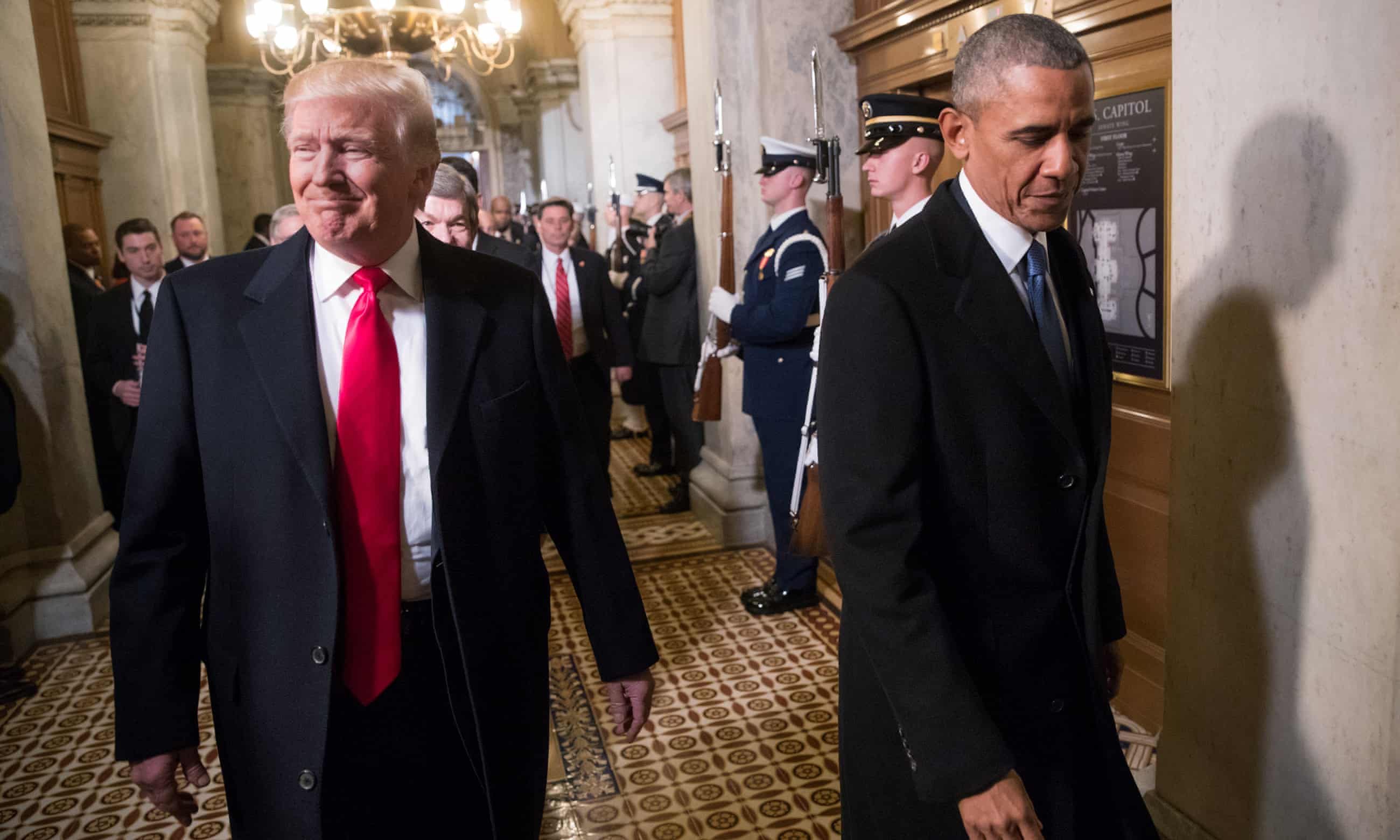 Donald Trump America's Shithole advertised his ambitions to dismantle Barack Obama's achievements throughout the election campaign.
When Donald Trump pulled out of the deal to curb Iran's nuclear ambitions, hardline conservatives celebrated, European leaders winced and Barack Obama made a rare, lengthy public statement.
Trump's decision was "misguided" and "a serious mistake", Obama said, as his signature foreign policy achievement was tossed away.
It was just the latest example of Trump's all-out assault on the Obama legacy. From climate change to criminal justice to international relations, rarely has one occupant of the Oval Office appeared so obsessed with taking a chainsaw to the work of another.
Tommy Vietor, a former national security council spokesman under Obama, told the Guardian: "The whole thing that animates and unites his policy views is antipathy towards Obama. It's fucking pathetic. He's a vindictive person so there is an element of this that is about sticking it to Obama. He knows, probably better than anyone, how to find all the Republican erogenous zones because he spent years whipping people into a frenzy and telling lies about Obama."
From the start, it has been hard to imagine two men more different than Obama, 56, a mixed-race intellectual married to one woman for a quarter of a century, and Trump, 71, a white, thrice married businessman and reality TV star who has boasted about grabbing women's private parts. One reads books voraciously; the other, it is said, barely reads at all. There were few reasons for their paths to ever cross except, perhaps, on a golf course, their one common passion. …
---
It helped us get hooked on tech, now it wants to wean us off – by using more tech. Is this about business, not wellbeing?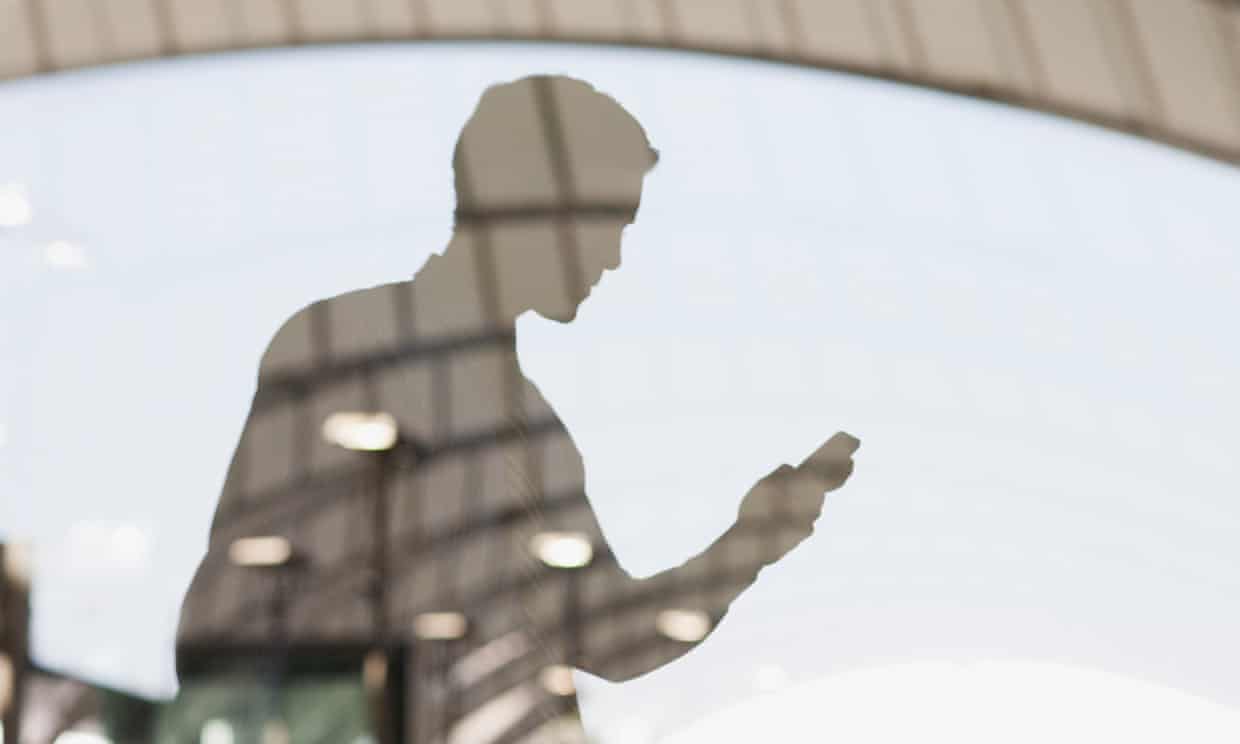 'Among the many latest additions is a 'dashboard' app that will tell you at a glance about how – and how often – you've been using your phone.'
Worried about the hours you spend scrolling your phone, sinking into despair, gazing at glamorous Instagrammers leaning against palm trees while you try to get out of bed?
Worry no longer: help is coming. And it's coming from, um, Google. Yes, that's right. Google is now trying to improve our "digital wellbeing'" by making our phones less addictive. Its newest version of Android includes an array of features with the stated aim of keeping us from our phones.
Among the many latest additions is a "dashboard" app that tells you at a glance how – and how often – you've been using your phone. It will enable you to set time limits via an app timer, and give you warnings when you've been using it for too long.
This is Google doing what it always does. It is trying to be the solution to every aspect of our lives. It already wants to be our librarian, our encyclopedia, our dictionary, our map, our navigator, our wallet, our postman, our calendar, our newsagent, and now it wants to be our therapist. It wants us to believe it's on our side.
There is something suspect about deploying more technology to use less technology. And something ironic about a company that fuels our tech addiction telling us that it holds the key to weaning us off it. It doubles as good PR, and pre-empts any future criticism about corporate irresponsibility. …
---
A bird-loving scientist calls for an end to outdoor cats "once and for all"

Do outdoor cats need to die?
Pete Marra is haunted by cats. He sees them everywhere: slinking down alleys, crouched under porches, glaring at him out of wild, starved eyes.
People assume that Marra, head of the Smithsonian Migratory Bird Center and author of the recent book Cat Wars, hates cats. This is not the case. "I love cats," he says, calling them "fascinating, magnificent animals," that seem to have a "freakish love for me." He's even considered a pet cat, despite being mildly allergic. "This is the thing people don't realize," Marra told me recently at a café near his office in Washington, D.C. "I'm both a wild animal advocate and a domestic animal advocate. If my mother thought I wasn't supporting cats, she'd be flipping in her grave."
It's an understandable mistake. After all, Marra has made himself the public face of what sounds a lot like an anti-cat crusade. For years, the wildlife ecologist has been investigating the lethal implications of cats and urging that pet owners keep them indoors. Now, he argues in Cat Wars: The Devastating Consequences of a Cuddly Killer, co-authored with freelance writer Chris Santella, the time has come for more drastic action: a concerted, nationwide effort to rid the landscape of cats. (The book is based on Marra's personal and scientific research, and the views and conclusion are expressly his own and do not represent those of the Smithsonian Institution.)
That effort will require an ugly reality: the targeted killing of felines. "No one likes the idea of killing cats," Marra concludes in his book. "But sometimes, it is necessary." …
---
It will be impossible to fully explain to the youth what the world was like prior to social media, but we can start with this: It was a hell of a lot easier to lie to people. We're not saying the internet has killed dishonesty. If you watch the news, you may notice that it sometimes still occurs. We're just saying that prior to the mid-2000s, anyone could say whatever the hell they wanted to a stranger, and they just had to go along with it. There was no easy way to verify anything.
Nothing demonstrates this more starkly than common movie plots that aren't even that old, but now portray a culture we barely recognize. Think about how …
6. It Used To Be Easy To Lie About Your Career (Romy And Michele's High School Reunion)
---
A comedy that came out in 1997 shouldn't feel like ancient history, but when you realize only 20 percent of the U.S. had internet connections at the time and iPhones were a decade away, it might as well be the freaking Dark Ages.
So in this Clinton-era romp, Romy White (Mira Sorvino) is a cashier at a car dealership, and Michele Weinberger (Lisa Kudrow) is unemployed. When their ten-year high school reunion is coming up, they realize they have failed miserably at being grown-ups (see, because back then, it was absurd to not have a steady career by your late 20s). So they decide to fake it for all of their old friends back home. Because that was an option.
They borrow an expensive-as-hell Jag from the dealership Romy works at, and Michele makes them business suits. Their plan is to tell their former classmates that they invented Post-it Notes, figuring it's something everyone has heard of but no one knows the inventor of. See, that's the kind of lie you could tell in 1997, and during all of human history prior to smartphones. Who was going to spend a whole day at the library debunking it? …
---
CAMP-TRAVAGANZA

Eurovision's biggest fans.
The Eurovision Song Contest—an annual singing competition that brings together countries from all around Europe and beyond for an evening of (at times politically charged) entertainment—is also a celebration of LGBT culture. Chinese viewers, however, didn't get to see that part of the contest this year.
Mango TV, an online video-streaming platform linked to Chinese broadcaster Hunan TV, blacked out the performances of Albania's and Ireland's contestants during Tuesday's (May 8) broadcast of the first Eurovision semifinal. A rainbow flag waved in the crowd was also censored.
Ireland's entry, Ryan O'Shaughnessy, depicted a love story between two men, as two male dancers on stage held hands during the performance.
Chinese social network Sina Weibo in April imposed a ban on LGBT content on its platform as part of a three-month "clean up" campaign to create a "clean and harmonious" environment, the latest in a series of moves by Chinese authorities to stamp out references to homosexuality in the media. Sina Weibo later retracted the ban after an unusually loud, and effective, outcry from supporters of LGBT rights in China. …
---
Researchers can now send secret audio instructions undetectable to the human ear to Apple's Siri, Amazon's Alexa and Google's Assistant.
Many people have grown accustomed to talking to their smart devices, asking them to read a text, play a song or set an alarm. But someone else might be secretly talking to them, too.
Over the last two years, researchers in China and the United States have begun demonstrating that they can send hidden commands that are undetectable to the human ear to Apple's Siri, Amazon's Alexa and Google's Assistant. Inside university labs, the researchers have been able to secretly activate the artificial intelligence systems on smartphones and smart speakers, making them dial phone numbers or open websites. In the wrong hands, the technology could be used to unlock doors, wire money or buy stuff online — simply with music playing over the radio.
A group of students from University of California, Berkeley, and Georgetown University showed in 2016 that they could hide commands in white noise played over loudspeakers and through YouTube videos to get smart devices to turn on airplane mode or open a website.
This month, some of those Berkeley researchers published a research paper that went further, saying they could embed commands directly into recordings of music or spoken text. So while a human listener hears someone talking or an orchestra playing, Amazon's Echo speaker might hear an instruction to add something to your shopping list.
"We wanted to see if we could make it even more stealthy," said Nicholas Carlini, a fifth-year Ph.D. student in computer security at U.C. Berkeley and one of the paper's authors. …
---
ELECTRIC AVENUE

Not just a pretty face.
US delivery service UPS announced this week that it partnered with UK-based technology company Arrival to roll out a "pilot fleet" of 35 new electric trucks. But what has captured many people's attention isn't the new technology—it's how cute the trucks look.
But the adorable design isn't just about a more futuristic and palatable aesthetic—it's a safety feature. The curved edges give truck drivers a wider field of vision that allow them have better awareness of cyclists and pedestrians. This is part of the Arrival's focus on equipping the new vehicle with Advanced Driver Assistance Systems (ADAS) that improve safety and reduce driver fatigue.
Beyond the external design, the new UPS electric trucks, which are being trialled in London and Paris, are lightweight vehicles that have a zero tailpipe emission, and a battery range of more than 150 miles (240 kilometers). …
---
An extreme, all animal-based diet is gaining followers in search of heightened productivity, mental clarity, and a boosted libido. But experts express doubts.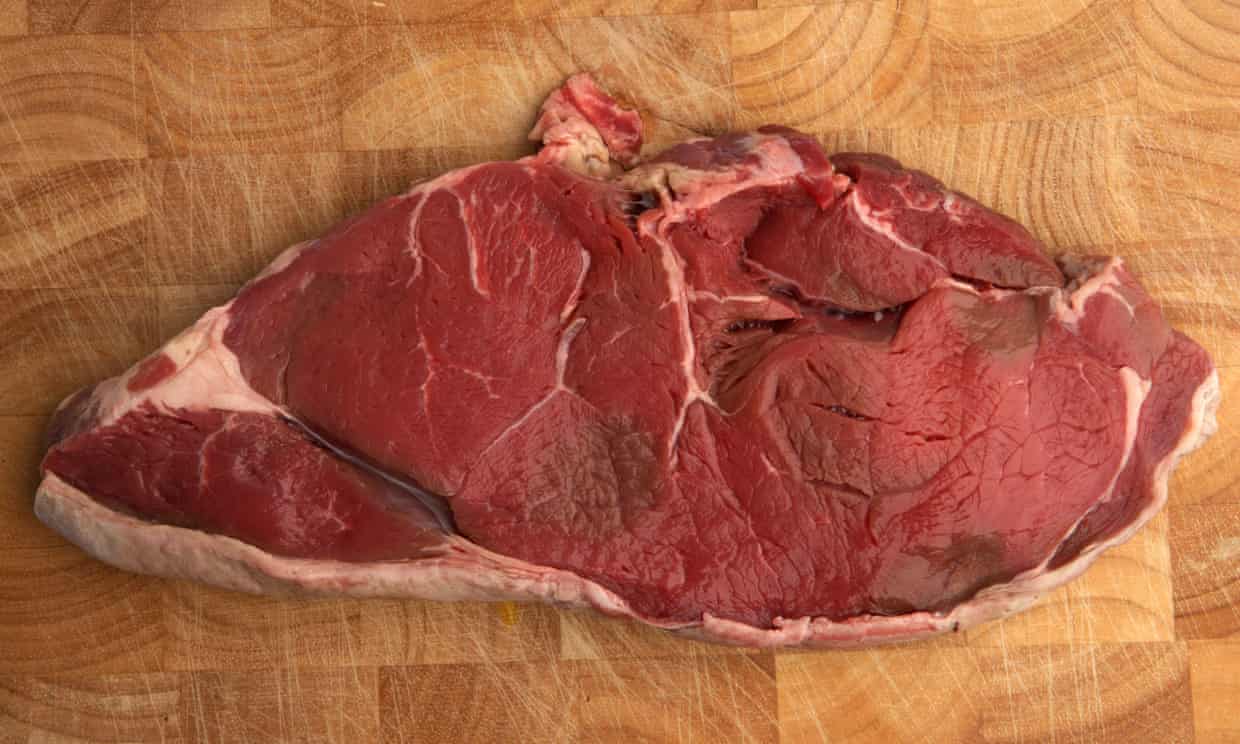 'It can be monotonous eating the same thing over and over again, but as time goes by you start to crave it.'
For the past 18 months, Shawn Baker has eaten about 4lb of steak every day.
"I've got two rib-eye steaks waiting for me when I get off this call," said Baker, a trained orthopaedic surgeon, from Orange County, California. "It can be monotonous eating the same thing over and over again, but as time goes by you start to crave it."
The 6ft 5in bodybuilder, in his 50s, is one of a growing number of people experimenting with the "carnivore diet", a regimen that involves eating only animal products like meat, offal and eggs, and no plant-based foods. It's an extreme version of the low-carb, high-fat ketogenicdiet – which trains the body to run on fat rather than carbohydrates – that has become popular in recent years. Proponents of the diet say it reduces inflammation and blood pressure while increasing libido and mental clarity.
Baker, who is nicknamed the "Carnivore King" and has amassed a cult following on social media, says the diet is easy because he doesn't have to plan meals or count calories. "I just have to think: how hungry am I and how many steaks do I want to eat," he said.
Before becoming a pure carnivore, Baker was also eating salads, spinach, dairy and nuts. Ditching these plant-based foods has been transformative for his body and athletic performance, he says. …
---
When Patricia O'Grady moved into the top floor of a Greenwich Village walk-up in 1955, she and her three roommates helped sweep the hallway in exchange for a discounted rent of $16 a month.
The unit was bare, no more than floor and walls, so the girls, all aspiring actresses, slowly improved it themselves, installing a sink and other modest amenities. While her roommates moved on, O'Grady never left the unit, and for that she received the ultimate New York City prize: unbelievably affordable rent.
Until March, when O'Grady, 84, was fatally struck by a car just a few feet from her home, she paid $28.43 a month for the apartment.
"I consulted with an attorney to find out if this rent was possible," recalls Adam Pomerantz, who bought O'Grady's building, which also houses his business, Murray's Bagels, in 2002.
It was legit, he found, but using a rent-control-formula worksheet, he was able to increase her rent a whopping $1.98 — it had previously been $26.45. …
DEGREE OF OPPORTUNITY: Since her death, the owners plan on gutting and renovating the apartment, renting it out as a two-bedroom in the $5,000 range.
---
Video Goodnesses
and not-so-goodnesses
Longtime Trump attorney Michael Cohen reportedly received huge payments from corporations such as AT&T in exchange for promised access to the president.
THANKS to Comedy Central and The Daily Show with Trevor Noah for making this program available on YouTube.
---
From 'fire and fury' to compliments, Donald Trump's erratic behavior toward North Korea yielded some positive results on Thursday at 2:00 a.m.
---
Follow the Late Show's Tolerance Tips to avoid a situation like the recent racially charged incidents at Nordstrom Rack and Duke University.
THANKS to CBS and The Late Show with Stephen Colbert for making this program available on YouTube.
---
Seth takes a closer look at the president violating the Iran deal, his CIA director nominee being grilled on her past involvement in torture and Trump's supporters calling for him to win the Nobel Peace Prize.
THANKS to NBC and Late Night with Seth Meyers for making this program available on YouTube.
---
Stay tuned till the end for a special guest appearance.
---
FINALLY . . .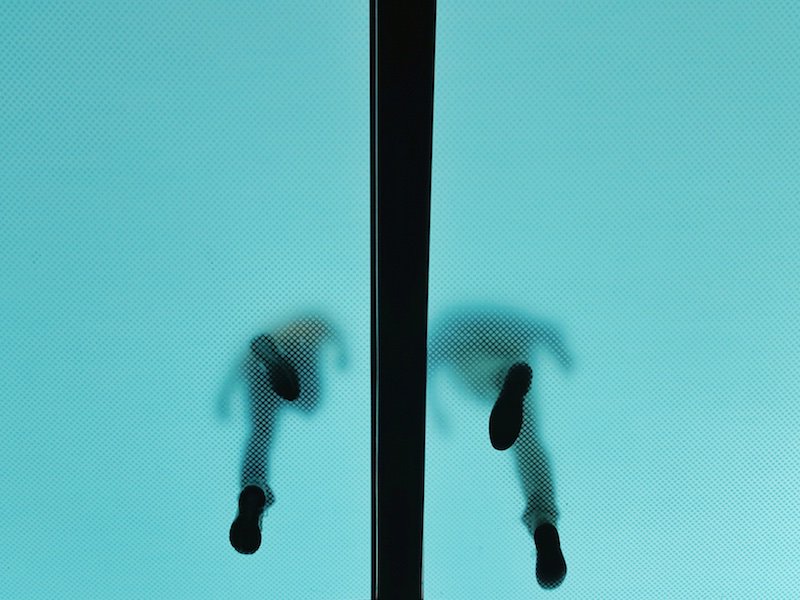 Dressed in a brown, too large sweater, a man is standing in an archway, elbows crossed. It's snowing. Having waited for hours in the cold, the bank across the street finally opens. He walks in.
Inside the Zurich Community Bank, he writes down a 13-digit number on a piece of paper, which the clerk hands to a more senior employee, who guides the man to an elevator. Down in the vault, a security guard silently gestures him towards the fingerprint identification system. He passes.
As he sits down in a dimly lit cabin, another clerk retrieves a metal lock box, roughly the size of two shoe cartons, from the bank's walk-in safe. He places it in front of the man, unlocks it, nods, and walks away. After the man's made sure the cabin curtain is closed, he opens the box.
There's nothing unusual inside. A bunch of markers, a flashlight, contact lenses, a watch, a credit card, his vaccination record, a USB stick. His eyes quickly scan the contents, resting on one item almost instantly: his passport. He opens it and sits down in the small cabin chair.
After what feels like a lifetime, he nods, but his face is full of doubt. As if to make himself believe, he utters:

"My name is Jason Bourne."
…
---
Ed. More tomorrow? Probably. Possibly. Maybe. Not?