The greatest political spy drama of the age has been playing out daily for 12 months, with the former FBI chief Robert Mueller at its centre and an audience of millions around the world playing amateur detective.
Mueller, appointed special counsel to investigate Russian interference in the 2016 election, has spent the last year diligently pursuing a complex web of money and influence – or, as Trump would have it, engaging in a "$10,000,000 witch-hunt".
Did Donald Trump win the White House aided by Russia's hidden hand? What does the steely special counsel know? And as his inquiry into alleged collusion enters its second year today, when will he deliver?
Mueller's investigation has already yielded charges against four Trump associates and, while he has not spoken publicly, the charges testify to the scope of the investigation.
So far Mueller has brought charges or reached plea agreements against 19 people and three Russian entities. Trump's former national security adviser Michael Flynn, campaign aide Rick Gates and former foreign policy adviser George Papadopoulos have entered plea deals. Ex-election campaign chairman Paul Manafort has pleaded not guilty to charges of money laundering, tax fraud, failure to register as a foreign agent and other charges. …
---
ICE claimed a Dreamer was "gang-affiliated" and tried to deport him. A federal judge ruled that ICE was lying.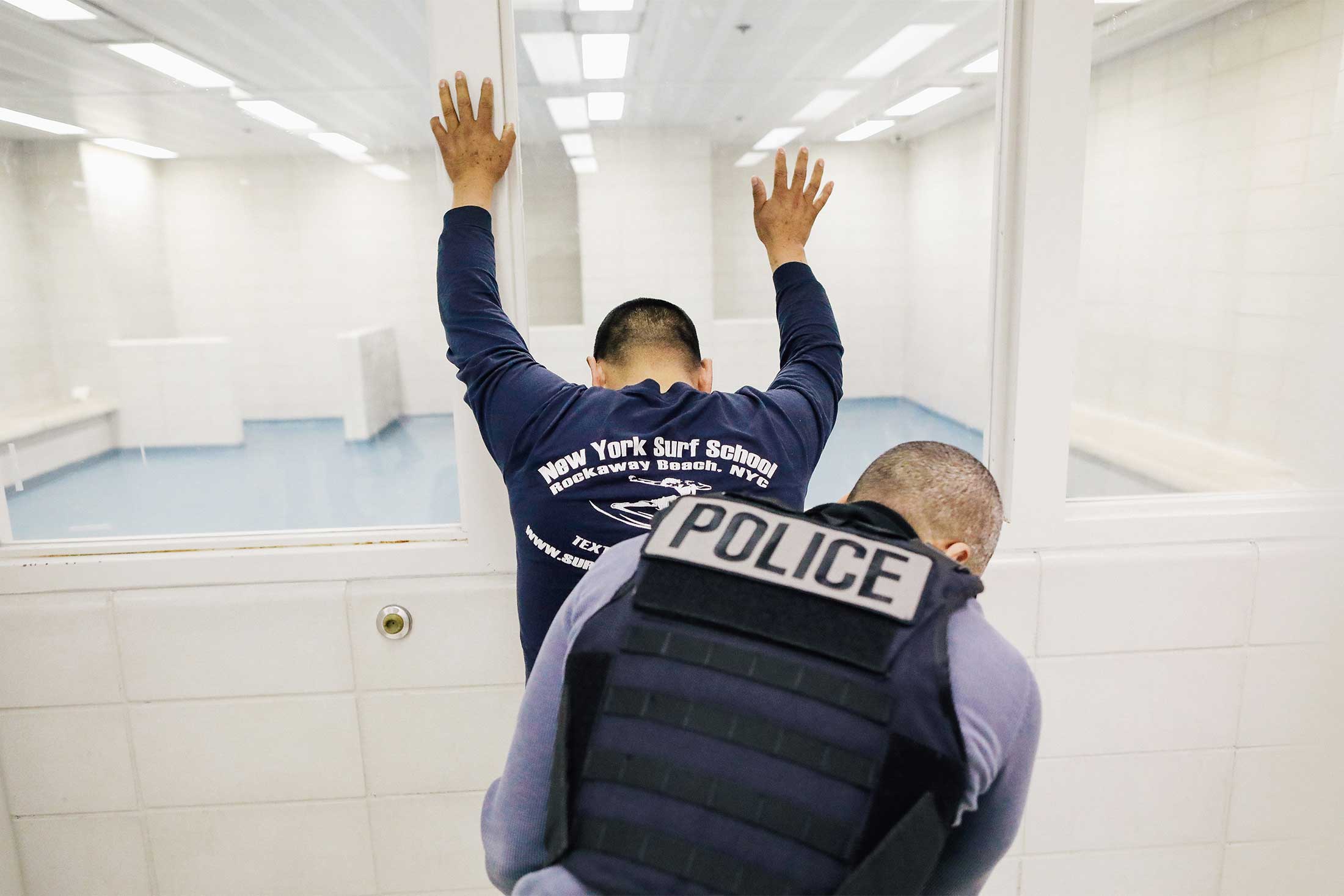 An undocumented immigrant is frisked by an Immigration and Customs Enforcement officer after arriving to an ICE processing center on April 11 at the U.S. federal building in lower Manhattan, New York City.
On Tuesday, U.S. District Judge Ricardo S. Martinez shot down the federal government's efforts to strip Daniel Ramirez Medina of his DACA status. Immigrations and Customs Enforcement had arrested and detained Ramirez last year, then falsely claimed that he was affiliated with a gang and attempted to deport him. He filed suit, alleging that ICE had violated his due process rights. Martinez agreed. His order barred the federal government from voiding Ramirez's DACA status, safeguarding his ability to live and work in the United States legally for the foreseeable future. What may be most remarkable about Martinez's decision, though, is its blunt repudiation of ICE's main claim—that Ramirez is "gang-affiliated." The judge did not simply rule against ICE. He accused the agency of lying to a court of law.
The facts of Ramirez's case are extremely disturbing. In February 2017, shortly after President Donald Trump unleashed immigration agents to amp up arrests and deportations, ICE agents went to Ramirez's father's house in Seattle to arrest him. (The father is undocumented, and brought Ramirez to the U.S. illegally as a child.) While there, they encountered Ramirez and asked him whether he was "legally here." He responded that he was—a truthful statement given his DACA status, which he had renewed the previous May. Yet ICE officers detained him anyway. They took him to a processing center, where, once again, he told them that he had a work permit.
"It doesn't matter," an agent responded, "because you weren't born in this country."
ICE then interrogated Ramirez, fingerprinted and booked him, confiscated his work permit, sent him to a detention center, and placed him in removal proceedings. It also purported to revoke his DACA status, subjecting him to imminent deportation. Typically, the government may not rescind an individual's DACA status without giving the beneficiary an opportunity to contest its decision. But ICE claimed that Ramirez's DACA benefits could be terminated "automatically" because he presented an "egregious public safety concern" due to his alleged gang affiliation. (ICE routinely alleges that Latino immigrants with no indication of gang affiliation are members of a gang in order to detain and deport them.) …
---
ACT NOW

Renewable energy alone wouldn't help us hit our climate goals in time.
Ever since the Paris climate agreement was signed in 2015, there has been a sense of buoyancy in the environmental community. That optimism was shaken briefly when Donald Trump announced the US would pull out of the agreement, but then restored quickly as every other country in the world recommitted to the cause of keeping global average temperatures from rising by more than 2°C above pre-industrial levels or, better still, 1.5°C.
The optimism is kept aloft by some promising trends. The costs of renewable energy are getting lower and lower. Shareholders of oil companies are pressuring them to fess up to the climate risks inherent to the business. Investors are pouring ever-growing sums into green bonds. Countries are becoming more ambitious about climate goals: Some are planning to ban the use of petroleum-powered cars, while others are aiming to hit zero emissions within decades in all sectors, including transportation, power, and industry.
All this would make it seem we're on track. But we are not. In 2017, the world set a new record high for greenhouse-gas emissions. What can we do to turn the tide?
In two separate analyses published this week in Nature Geoscience, Glen Peters and Oliver Geden, researchers at the Center for International Climate Research and the Max Planck Institute for Meteorology, respectively, argue the solution is to completely rethink the way we set the policies designed to push us towards climate goals. …
---
CFCs have been outlawed for years but researchers have detected new production somewhere in east Asia.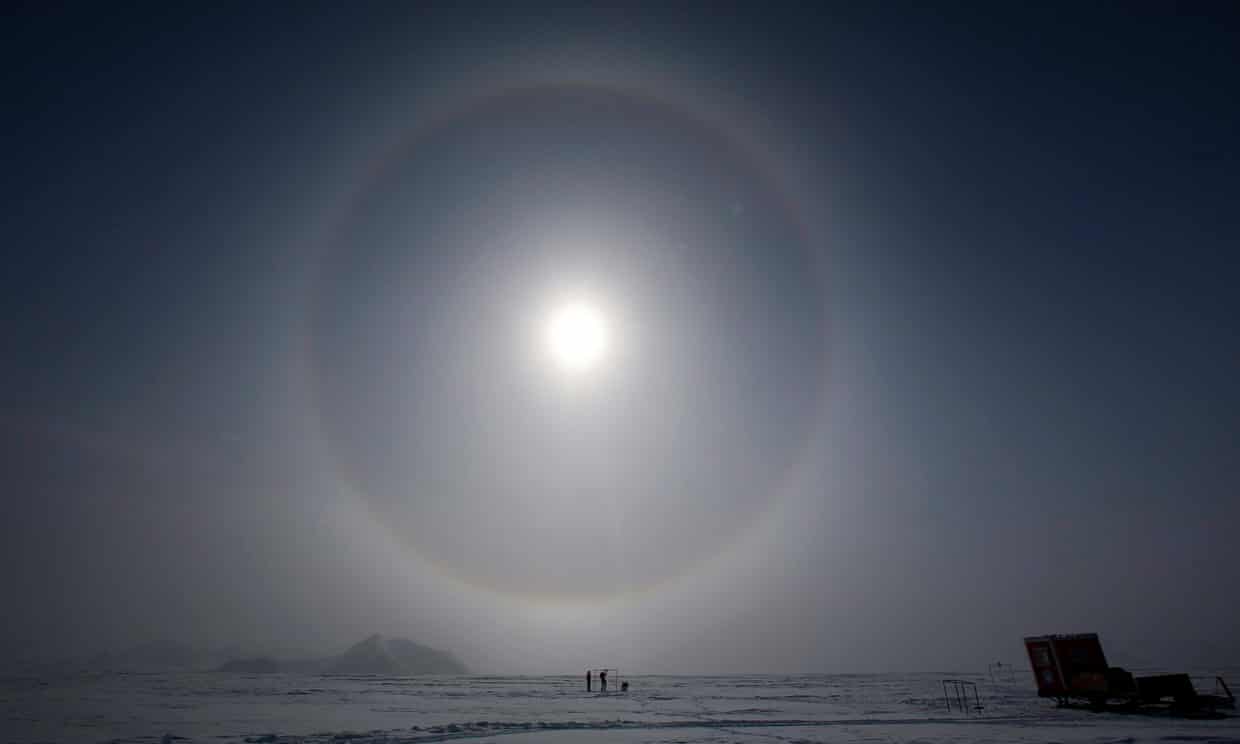 If the new emissions continue they could set back the recovery of the ozone layer by a decade.
A sharp and mysterious rise in emissions of a key ozone-destroying chemical has been detected by scientists, despite its production being banned around the world.
Unless the culprit is found and stopped, the recovery of the ozone layer, which protects life on Earth from damaging UV radiation, could be delayed by a decade. The source of the new emissions has been tracked to east Asia, but finding a more precise location requires further investigation.
CFC chemicals were used in making foams for furniture and buildings, in aerosols and as refrigerants. But they were banned under the global Montreal protocol after the discovery of the ozone hole over Antarctica in the 1980s. Since 2007, there has been essentially zero reported production of CFC-11, the second most damaging of all CFCs.
The rise in CFC-11 was revealed by Stephen Montzka, at the US National Oceanic and Atmospheric Administration (NOAA) in Colorado, and colleagues who monitor chemicals in the atmosphere. "I have been doing this for 27 years and this is the most surprising thing I've ever seen," he said. "I was just shocked by it." …
---
The case of a man facing 12 years in prison for shoplifting shows a growing trend in America: corporations successfully pushing state prosecutors to increase shoplifting charges to felonies.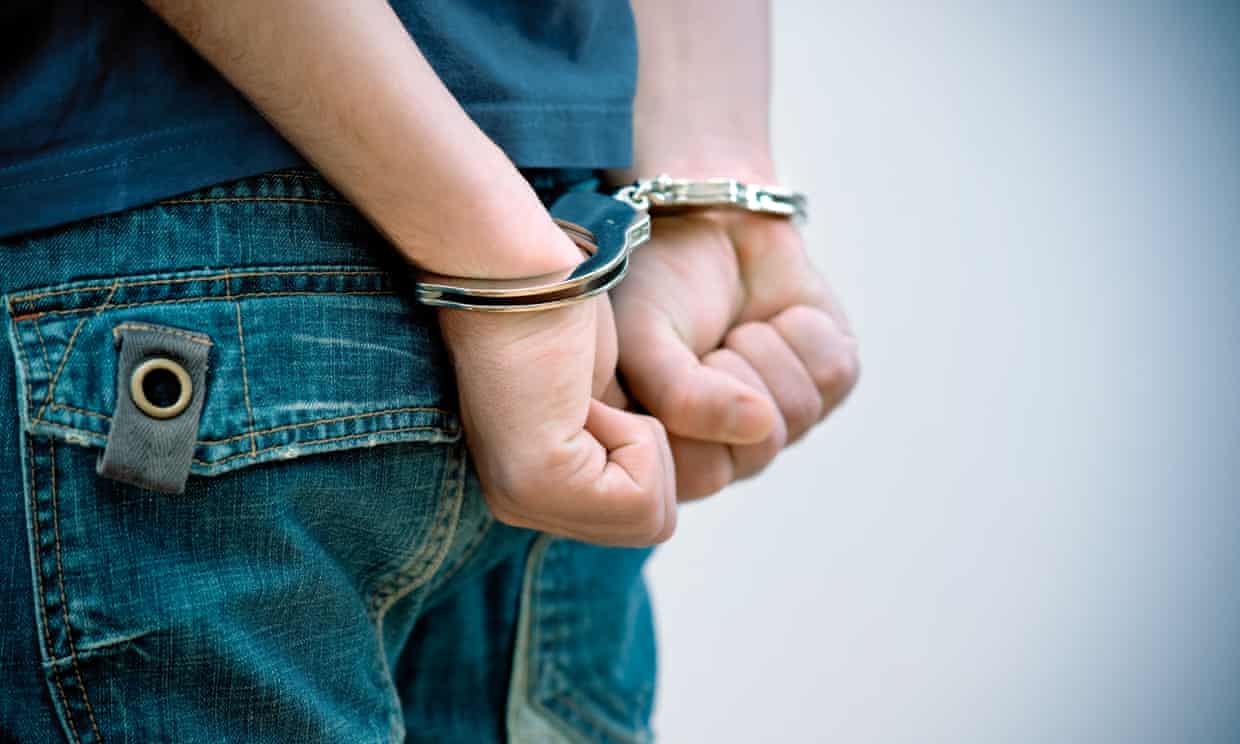 "Across the country, more state legislatures are increasing the penalties for multiple shoplifting offenses."
It was late afternoon on 26 December 2016 – the day after Christmas, a day when most stores are busy processing the returns for unwanted gifts – when Curtis Lawson entered a Walmart in Knoxville, Tennessee. He had a receipt for $39.57 in purchases made earlier that month. He needed cash. He walked through the store, picking up the same items he had purchased previously – dishwasher detergent, Oral-B refills, and a pair of girl's jeggings – and put them in a shopping bag. He brought them to the register, returned the items using his receipt, and received $39.57 in cash. Lawson had committed what is known as "return fraud" – pretending to return items that you didn't buy.
When Lawson walked into the Walmart empty-handed, Walmart loss prevention officer Robert McAuley decided he looked suspicious and watched him on the security cameras. He watched Lawson pick up the clothes and return them at the customer service desk. McAuley immediately detained Lawson, who admitted right away that he had stolen the items, and Lawson was eventually charged with shoplifting and criminal trespass. What came next was a startling encounter with a local criminal justice system heavily influenced by a big box retailer's desire to reduce shoplifting and a prosecutor's penchant for punishing those who are more unlucky than dangerous.
Lawson had at least three outstanding warrants, most of which were related to traffic violations, including a DUI. Lawson's attorneys admitted that Lawson had a drug addiction and sometimes shoplifted to support his habit, but noted that he had never been accused of being a threat to anyone's safety. Because of the outstanding warrants, his bail was set at $2,500 total, and he was immediately taken to jail. On 9 January, a warrant was issued for Lawson that escalated his shoplifting charge to a felony because, according to the arrest affidavit, Lawson was not allowed to be inside Walmart at all. Therefore his return fraud was a burglary – a felony punishable by up to 12 years of prison. His bail was jacked up to $5,000.In Tennessee, as in many states, shoplifting items under $1,000 is a misdemeanor. But, in the past few years, the Knox county district attorney's office has been prosecuting people like Lawson under the burglary statute, which under Tennessee law is defined as "unlawfully and knowingly entering a building without the consent of the owner and committing a theft". …
---
Big companies have made some spectacularly stupid mistakes, like using a domestic violence hashtag to market pizza, or designing pajamas that look like concentration camp uniforms. While such gaffes are unfortunate for them, we appreciate the chance to point our fingers and laugh at the ensuing uproar. Here's a look at a few more companies that stupidly stumbled into massive controversies.
6. Microsoft Accidentally Creates A Racist Chatbot
---
Because Bill Gates hasn't seen any sci-fi movie made in the last 30 years, Microsoft still thinks that artificial intelligence is a great idea. That's why they created an interactive chatbot named Tay. Released in March 2016, Tay was given her very own Twitter account and told to make friends. But like any child left alone and unsupervised on the internet, she quickly fell in with a bad crowd.
Within hours of Tay going live, Twitter users discovered two important personality flaws: 1) she didn't know what the hell she was saying, and 2) because of that, she could be made to say all sorts of terrible stuff.
She's already won GOP state senate primaries in Alabama and Montana.
Naturally, the Twitterverse took it as a challenge to become the worst possible influence on Tay. In less than a day, trolls had turned this newborn chatbot into a raging, racist asshole and, it almost goes without saying, an outspoken Trump supporter. Like an out of control toddler, she assimilated everything she heard and regurgitated phrases in the most inconvenient and embarrassing ways possible, leaving Microsoft to pull her offline like an embarrassed parent rushing their foulmouthed child out of a Starbucks.
The company deleted many of Tay's most offensive tweets, but the account is still active. Microsoft actually plans to bring her online again after some "adjustments." Regarding Tay's brief but vulgar debut, a spokesperson said: "The AI chatbot Tay is a machine learning project, designed for human engagement. As it learns, some of its responses are inappropriate and indicative of the types of interactions some people are having with it. We're making some adjustments to Tay."
In other words, she's currently grounded. …
---
RED TAB REVIVAL

It's a new day for Levi's.
When Chip Bergh was a middle-schooler growing up in suburban New York, he made his mother drive him to the next town over to buy a pair of rigid Levi's 501s. Back then, the now-60-year-old Levi's CEO says, the jeans brand had a deep meaning to American kids.
"In the '60s, '70s, '80s, and early '90s, this brand was America," Bergh recalls. "You know, it was James Dean, Marilyn Monroe."
Bergh's children, however, held no such allegiance to the brand as teenagers in the early 2000s. "Levi's wasn't even in the consideration set," he says. Young customers were fleeing to newer "designer jeans" brands, including 7 for All Mankind, Diesel, and Citizens of Humanity.
Bergh calls that the "lost generation"—a whole era of American kids for whom Levi's had lost its cool. After the brand's sales peaked in 1996 at $7.1 billion, they rapidly plunged. Even though Levi's has no real rival for the title of America's most iconic denim brand, that didn't safeguard it from the slump in its cachet among American shoppers.
The problem, Bergh explains, was that Levi's wasn't bringing creative ideas and new ways of thinking. When he joined Levi's as its CEO in 2011, after years spent at Procter & Gamble, he made putting the brand "back in the center of culture" a top priority. Innovation was key, he says. That's why among his first big investments was a research-and-development center, called the Eureka Innovation Lab. …
---
PAUSE POWER

Taking a break can be productive.
A recent study conducted at Mississippi State University challenged two groups of 20 adult male subjects to answer a series of word association problems. One group served as the control; the other 20 subjects were administered vodka-and-cranberry cocktails until their blood alcohol levels approached legal intoxication.
The results: the tipsy test subjects answered as much as 20% more of the problems in the allotted time than their sober counterparts.
Although the obvious conclusion may be "drunk people are better at solving creative problems" (as Harvard Business Review plainly put it), the obvious solution to boosting your employees' creative problem-solving abilities is not a mandatory mid-morning happy hour.
Here's a healthier, substance-free alternative: mandatory down time.
I'm not talking about forced vacations or suggesting that taking a breather is a guaranteed fast-track to creativity. I mean that true work lies in the balance between effort and ease. …
---
From giving refuge to offering makeup sessions, Helem is an umbrella for some of Lebanon's most marginalised people.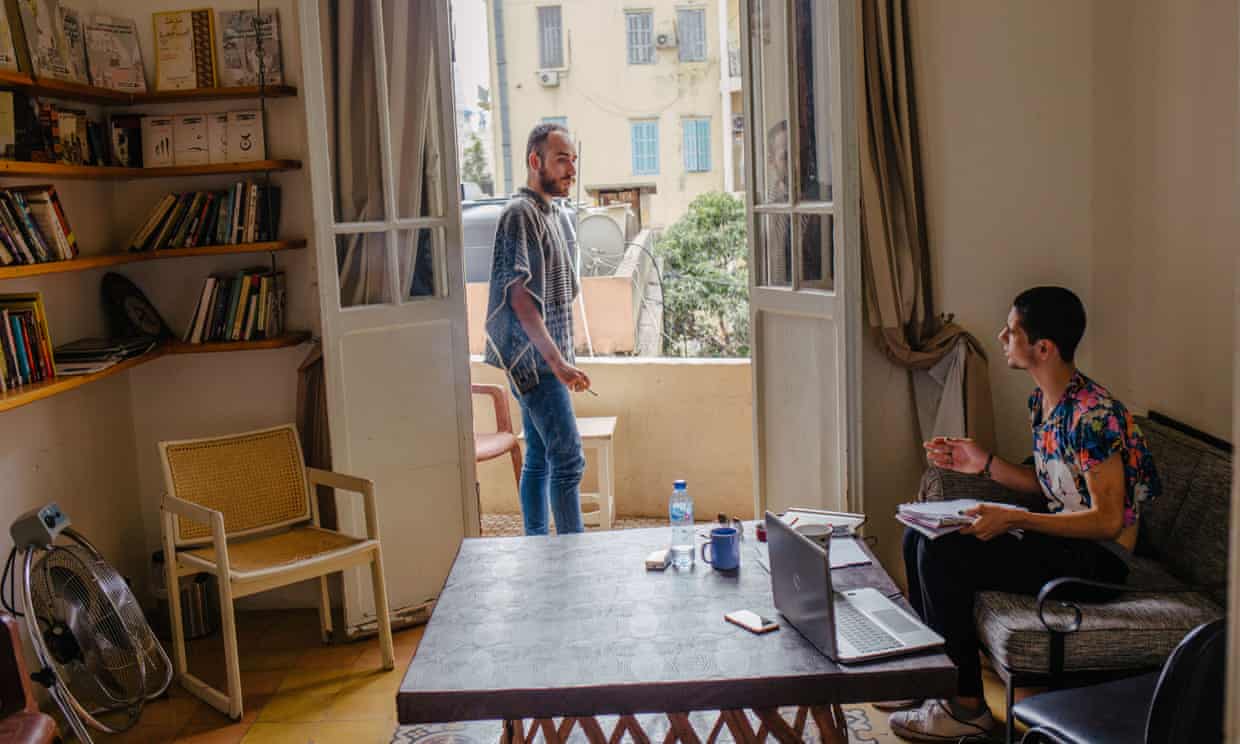 Wael Hussein (left) with Naya in Helem's community centre in Beirut. Helem means 'dream' in Arabic.
Tucked away in a quiet neighbourhood of Beirut, Helem, the first community centre for LGBTQI+ people in the Arab world, opens its doors every day from midday to evening. Everyone is welcome.
Inside, in a study bathed by the afternoon sunshine, Wael Hussein, a 24-year-old gay man, is chatting with Naya, a transgender woman, ahead of International Day Against Homophobia, Transphobia and Biphobia (IDAHOTB) on Thursday. Behind the two is a bookcase filled with donated titles, including Les Amantes by French lesbian writer Jocelyne François.
"This is my other home, I consider people here as my family," says Wael. "Many come to find friends – outside, they find it difficult to be accepted."
Compared with other countries in the Middle East, such as Iran where homosexuality is punishable by death, Lebanon has a relatively thriving LGBT community. During a recent dinner at Em Nazih, a trendy cafe in Beirut's Gemmayze district, stereos blared the indie rock band Mashrou' Leila, whose frontman is Muslim and openly gay.
But life is not without its hazards. …
Iraq, Tunisia and Lebanon have recently made progressive steps forward in lesbian, gay, bisexual, transgender and intersex human rights.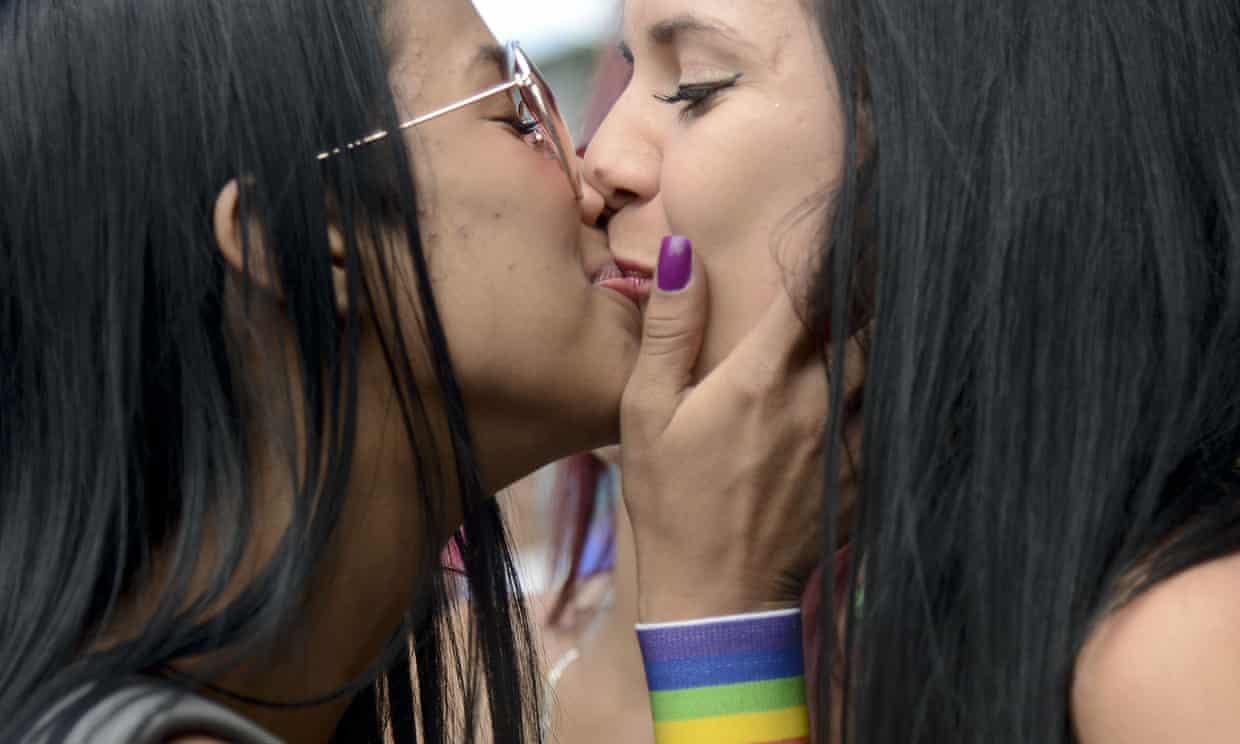 A couple kisses during a pride parade in Colombia, where same-sex marriage was legalised in April 2016.
In the last 12 months, Martin Luther King's "arc of the moral universe" has bent towards lesbian, gay, bisexual, transgender and intersex (LGBTI) human rights. …
---
UNDER PRESSURE

Many are worried the Queen biopic will minimize the singer's queerness.
The trailer for the highly anticipated Queen biopic, Bohemian Rhapsody, met a mixed reaction yesterday (May 15), when 20th Century Fox released it. While some called it "thrilling" and "spectacular," others say it proves that the movie will "straight-wash" the band's frontman, Freddie Mercury, by ignoring his bisexuality and the fact that he died of AIDS complications.
Mercury had romantic relationships with both men and women, but kept his sexuality largely out of the public eye. And he confirmed his AIDS diagnoses only hours before his death in 1991. Nonetheless, his death at age 45 greatly raised awareness of the disease, and in the years since Mercury has become a global idol—as a musician of course, but also for his queerness and unabashed expression of self.
That's why some are worried that Bohemian Rhapsody will marginalize, or even ignore, those crucial aspects of Mercury's life. Television writer-producer Bryan Fuller accused the film of straight-washing, pointing out that the trailer showed the singer exchanging flirtatious glances with women but appeared to gloss over his bisexuality. He also noted that the official Fox synopsis for the film calls Mercury's AIDS diagnosis a "life-threatening illness" and does not mention the disease by name.
The Guardian added to the backlash: "This trailer would appear to presage a film with no interest in sounding the ambiguities of his life, the abrasive queerness of his perspective, the virulence of the homophobic press in their attacks on him—what, in a word, made him tick." Others speculate that the film may ignore Mercury's AIDS battle entirely (though that seems unlikely, since it's included in the synopsis). …
---
Guidelines say Facebook and Twitter must be used 'with discretion and sobriety'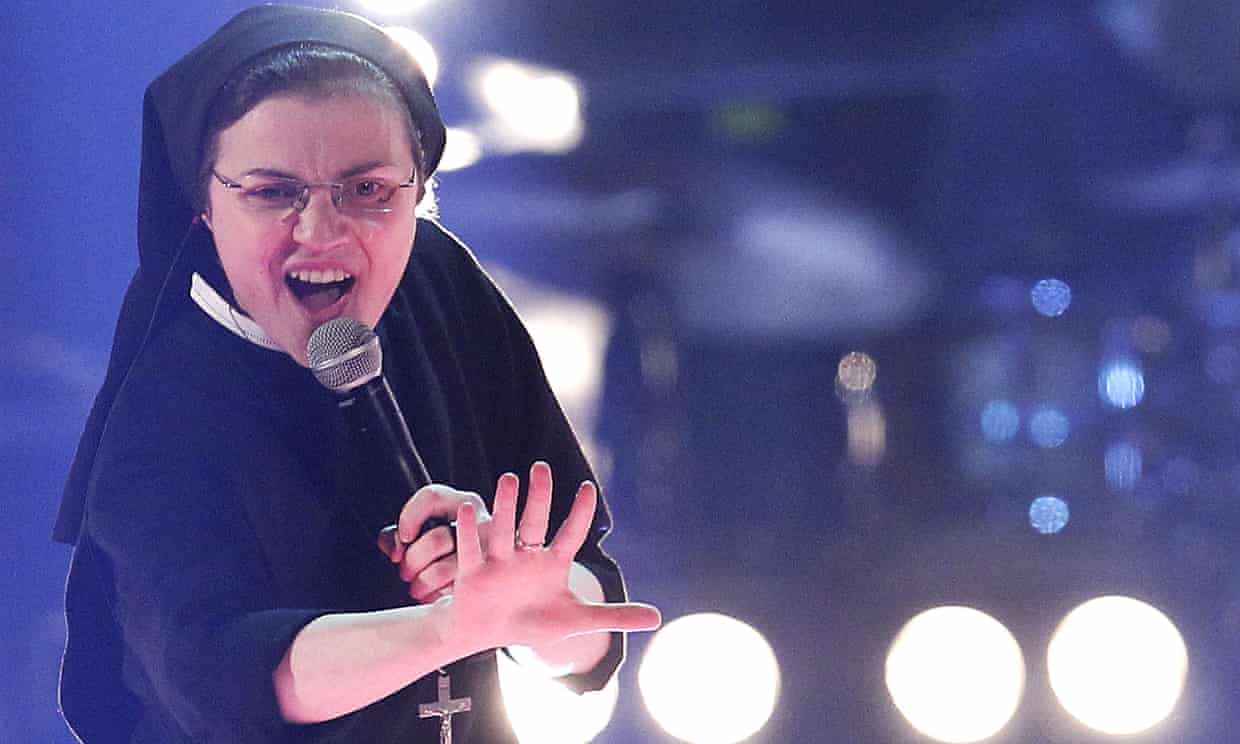 Sister Cristina Scuccia performs during the Italian version of The Voice in 2014. She has 26,900 Twitter followers.
The Vatican has advised cloistered nuns not to overindulge in social media to avoid sullying their contemplative world with "noise, news and words".
In a document published by the Vatican's office for religious life, nuns were told that while they were allowed to use Facebook or Twitter and read online news, they were advised to do so "with discretion and sobriety".
Nuns should also pay close attention to "online content and the type and quantity of information", it added.
In late April, a group of cloistered nuns in Spain published protests on Facebook after a court acquitted five men accused of the gang-rape of a teenager during the Pamplona bull-running festival in 2016, finding them guilty of the lesser offence of sexual abuse.
The sisters of Hondarribia wrote on 26 April: "We live in cloister, we wear a habit that goes almost to our ankles, we don't go out at night [unless it's for a (medical) emergency], we don't go to parties, we don't consume alcohol, and we've made a vow of chastity.
"[Ours] is an option that doesn't make us better or worse than anyone, even if, paradoxically, it makes us freer and happier than most. And because it's a FREE choice, we defend with all the means available to us [this is one of them] the right of all women to FREELY say no without being judged, raped, intimidated, murdered or humiliated for it. SISTER, I DO BELIEVE YOU."
The post attracted 14,000 likes and was shared more than 15,000 times. …
---
On one Instagram-famous Colorado peak, five people were killed in six weeks.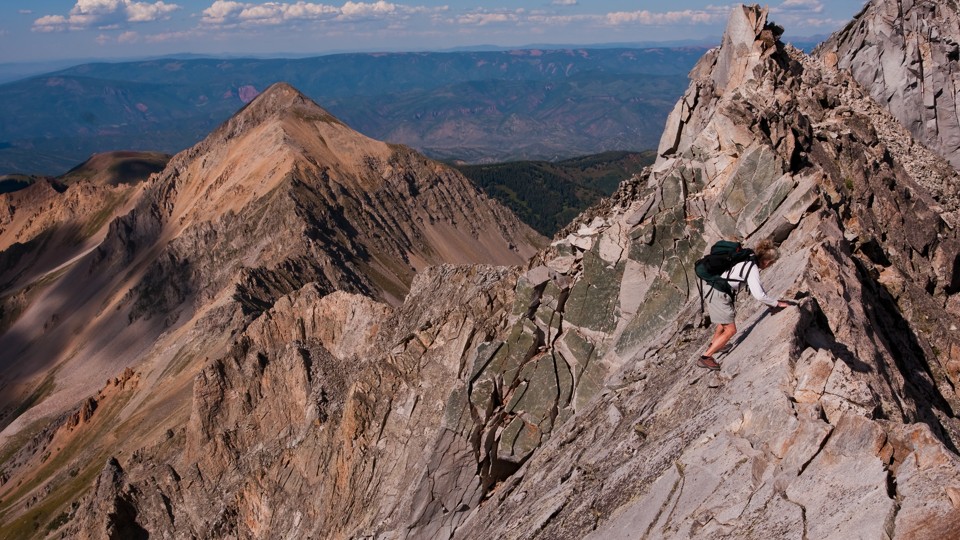 On July 14 of last year, Peter Doro and Jake Lord joined the Friday-afternoon stream of people leaving the sprawling cities of Colorado's Front Range for the mountains. They planned to summit Capitol Peak, a soaring mass of granite about 14,130 feet tall near Aspen on the state's Western Slope. They reached Capitol Peak's trailhead late in the day and set off on the 6.5-mile hike to the mountain's base. The sun sank low, filling the sky with streaks of red, purple, and orange, and a few cows meandered across the trail, which followed a creek through a sliver of valley that widens abruptly into a vast alpine basin. Capitol Lake lay before them, ringed by the high peaks of the Elk Range, a view so stunning that Doro felt as if he had entered J. R. R. Tolkien's Middle Earth.
The Elks are among Colorado's highest and most challenging mountain ranges, with seven of the state's more than 50 peaks over 14,000 feet. And Capitol Peak is considered the hardest of them all—so difficult, in fact, that the Forest Service posted a sign near the trailhead, cautioning would-be climbers about "down-sloping, loose, rotten, and unstable rock" that "kills without warning."
For Doro, 25, and Lord, 24, both avid outdoorsmen, the sign was little more than a formality. As they hiked, their thoughts were not of death, but of the endless beauty and possibilities that the mountains seemed to hold.
In those mountains, Doro saw everything he missed about his native Colorado. He had recently moved to the Midwest for work, and though his job took him to Oregon frequently, the Cascades never inspired him the way the Rockies did. "There's something that's so striking about mountains that tall," he told me. "Like there are just big adventures everywhere." …
DEGREE OF DIFFICULTY: Neither Doro nor Lord anticipated how difficult their trek would be—or that the mountain they climbed the next day would be so different from what they imagined.
---
Video Goodnesses
and not-so-goodnesses
The story of alleged cult NXIVM has all the makings of a binge-worthy docuseries. A secretive leader who allegedly had women branded with his initials, wealthy heiresses who helped finance the organization, and a Hollywood actress accused of luring in fresh recruits.
But before all that was public, back in 2007, NXIVM, correctly predicting in advance the firestorm of press that lurked ahead, hired Frank Parlato to help with its public relations.
They hoped he might go after detractors of the group accusing it of being a cult. He ended up exposing the story that made the alleged cult famous: that it had a secret sorority that was branding female "slaves" with leader Keith Raniere's initials.
"I turned on an instant and said this is more than a cult. This is a deadly cult. This is more than a kooky group. This is a crazy group, a criminally insane group and it's not just Raniere," Parlato said.
Raniere and actress Allison Mack have since been arrested and face sex trafficking and forced labor charges. Both have pleaded not guilty.
NXIVM denies its a cult and says it's working with the authorities to demonstrate Raniere's innocence. Their lawyers wouldn't comment for this piece.
THANKS to HBO and VICE News for making this program available on YouTube.
---
President Trump breaks with a longstanding U.S. policy by setting up an American embassy in Jerusalem, igniting deadly protests in Palestine.
---
Education secretary Betsy DeVos shuts down investigations surrounding for-profit colleges that fraudulently misguide students about job placement and salary rates following graduation.
THANKS to Comedy Central and The Daily Show with Trevor Noah for making this program available on YouTube.
---
White House staffers are strapping in for what could be a bumpy second year of the special counsel's investigation.
---
witter is enforcing new rules on bad behavior and a prom guest shows up wearing stripes.
THANKS to CBS and The Late Show with Stephen Colbert for making this program available on YouTube.
---
Seth takes a closer look at President Trump dealing with a series of foreign policy crises of his own making.
THANKS to NBC and Late Night with Seth Meyers for making this program available on YouTube.
---
Kim Jong-un threatens to nix peace talks with Trump due to saber rattling from John Bolton, potentially putting the president's Nobel Prize aspirations at risk.
THANKS to Comedy Central and The Opposition with Jordan Klepper for making this program available on YouTube.
---
Max just playing in his storm hide out. We had some bad storms and tornado warnings on Tuesday evening and this is where max went during the storms. He decided he would go back again Wednesday evening just to be safe.
---
FINALLY . . .
THE LONG & SHORT OF IT

Time is the space between memory and anticipation.
Time feels real to people. But it doesn't even exist, according to quantum physics. "There is no time variable in the fundamental equations that describe the world," theoretical physicist Carlo Rovelli tells Quartz.
If you met him socially, Rovelli wouldn't assault you with abstractions and math to prove this point. He'd "rather not ruin a party with physics," he says. We don't have to understand the mechanics of the universe to go about our daily lives. But it's good to take a step back every once in a while.
"Time is a fascinating topic because it touches our deepest emotions. Time opens up life and takes everything away. Wondering about time is wondering about the very sense of our life. This is [why] I have spent my life studying time," Rovelli explains.
Rovelli's new book, The Order of Time, published in April, is about our experience of time's passage as humans, and the fact of its absence at minuscule and vast scales. He makes a compelling argument that chronology and continuity are just a story we tell ourselves in order to make sense of our existence. …
---
Ed. More tomorrow? Probably. Possibly. Maybe. Not?