Plato was not a fan of democracy. Many might consider this just a blip on the philosopher's otherwise excellent political analysis. But his description of the "democratic man" does give pause for thought.
In the Republic, written in 380 BC, Plato describes such the democratic man—by which he means a democratic leader—as one of "false and braggart words and opinions" who dismisses moderation, calls "insolence 'good breeding,' licence 'liberty,' prodigality 'magnificence,'" and "temperance they call 'want of manhood' and banish it with contumely."
Remind you of anyone?
Josiah Ober, professor of political science and classics at Stanford University says the passage does read as "a particularly harsh description of the most tyrannical parts of Trump's public personality." Plato's Republic, which evaluates the nature and justice of various political regimes, and examines how individuals' moral psychologies are interlinked with the moral psychology of their state, is intended as a work of philosophy rather than a prediction of how political events would unfold. That said, Plato's critique of democracy contains a number of aspects relevant today.
Plato believed that the key and driving feature of democracy is desire for freedom; this very trait, though, ultimately leads a state to tyranny. A democratic regime involves such a plurality of interests, he believed, that the only way anything can be achieved under it is to have strong leadership that can unite interests. "It's not a complete portrait of modern democracy but it captures something: This desire for a strong leaders who can give guidance to diverse pluralistic uncoordinated desires," says Oder. …
---
A week ago, 20-year-old Claudia Gómez was shot dead by border patrol agents in Texas – and no one has provided answers for her grieving family.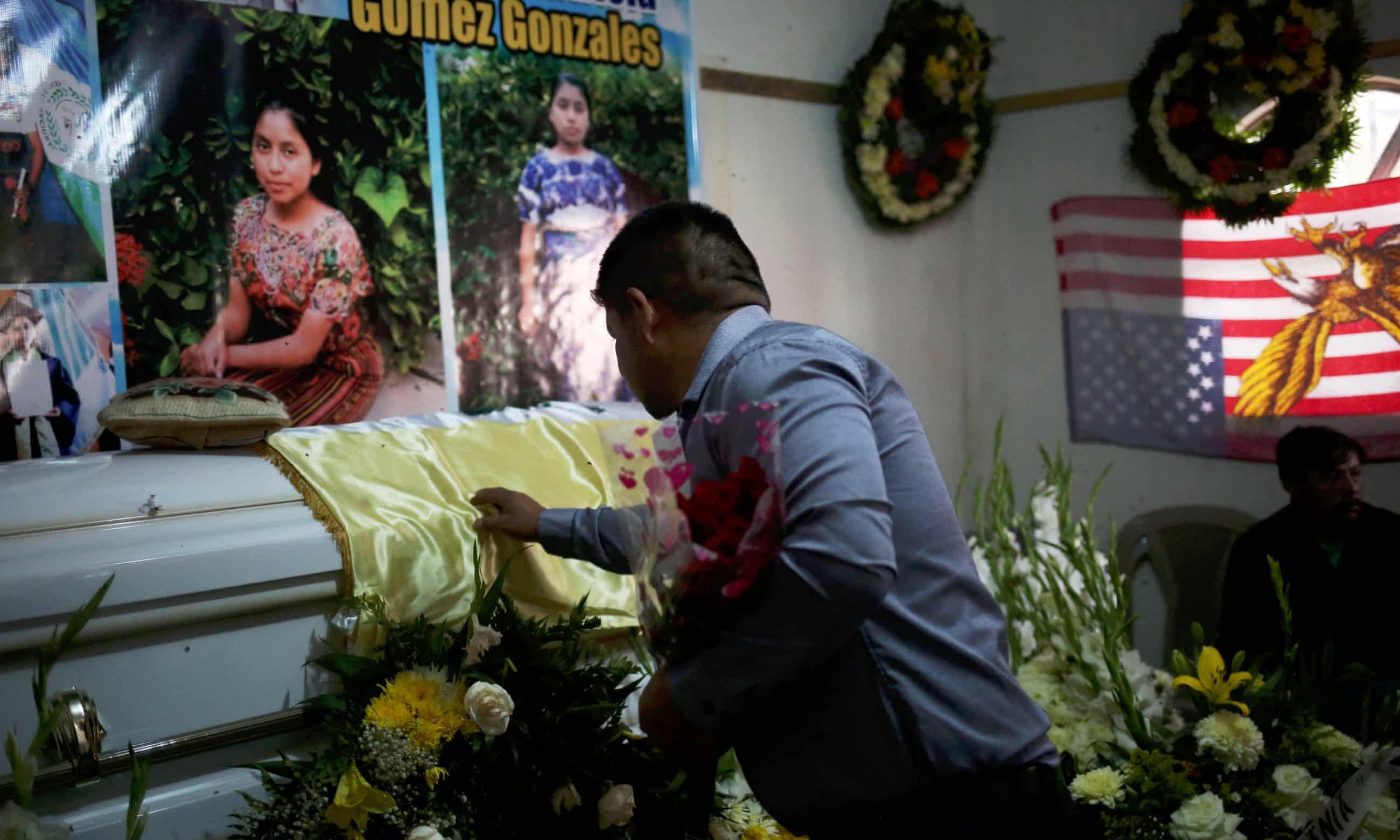 When Claudia Gómez was a little girl she would climb fruit trees for cherries and apricots, and chase her friends through the lush corn fields scattered across the hills of their village in western Guatemala.
Her family remember her as a warm-hearted and mischievous girl who was riveted by mathematics from an early age, and who would sing to her two younger sisters as she braided their long black hair.
"My daughter was naughty and cuddly and playful. She loved to draw and sing," said Lidia González, 39, who was wrapped in a traditional woven shawl and headscarf against the chilly night at the family home.
As she spoke, González gazed sadly at a makeshift shrine: a wide open basket containing a photograph of Claudia, surrounded by candles and bunches of long-stemmed white chrysanthemums.
"Claudia was a good girl and a good student. My daughter didn't do anything wrong, it's not fair that immigration killed her – why did they do that?" she said.
It is over a week since 20-year-old Claudia Patricia Gómez González was shot in the head by a US Customs and Border Patrol (CBP) agent in Rio Bravo, Texas, and no one has provided answers for her grief-stricken mother.
"It doesn't make sense," Gonzalez said, speaking in the indigenous Mayan Mam language through an interpreter. "We spoke the day before she died – and she was excited and happy." …
---
When the cure for the "epidemic" proves worse than the disease, it's time to try something new.
Politicians and journalists often tell a story about greedy pharmaceutical companies that turned doctors into dealers and patients into addicts. And now, we're told, tens of thousands of Americans are dying of overdoses every year because of government inaction.
If this is truly an epidemic, the diagnosis is wrong in a few major ways. And the cure prescribed by the government is making the disease worse.
Pain and Suffering
Dr. Forest Tennant is one of the last doctors in America willing to treat pain patients using high doses of opioid painkillers. He operates out of a strip mall in West Covina, California. And he's contacted by patients from all over the country on a daily basis, pleading with him to treat them because nobody else will.
But in a matter of months, thanks in part to increased pressure in the government's war on opioids, he may be closing his clinic's doors, which have been open since 1975.
When Reason did a story on Tennant's clinic in 2017, his patients spoke of how government restrictions on opioid use were causing legitimate pain patients to suffer needlessly. Four months after we ran that story, the DEA raided Tennant's clinic and home. The search warrant accused him of overprescribing medication and accepting payoffs from the pharmaceutical company INSYS. Tennant has earned speaking fees from the company as recently as 2015, which he says is standard practice. And his nonprofit clinic regularly operates at a loss, according to financial statements submitted to the Department of Justice. …
---
Accountancy used to be boring – and safe. But today it's neither. Have the 'big four' firms become too cosy with the system they're supposed to be keeping in check?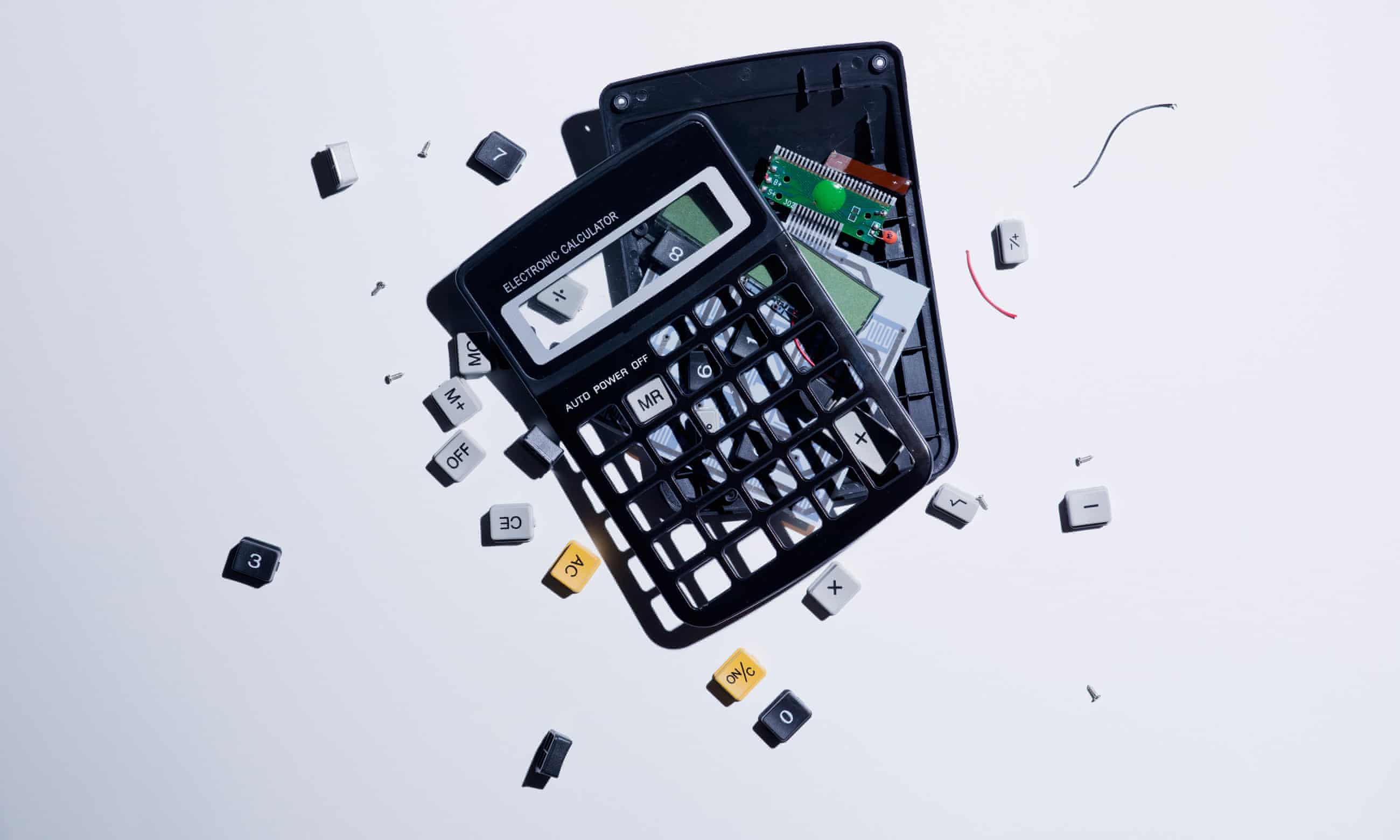 In the summer of 2015, seven years after the financial crisis and with no end in sight to the ensuing economic stagnation for millions of citizens, I visited a new club. Nestled among the hedge-fund managers on Grosvenor Street in Mayfair, Number Twenty had recently been opened by accountancy firm KPMG. It was, said the firm's then UK chairman Simon Collins in the fluent corporate-speak favoured by today's top accountants, "a West End space" for clients "to meet, mingle and touch down". The cost of the 15-year lease on the five-storey building was undisclosed, but would have been many tens of millions of pounds. It was evidently a price worth paying to look after the right people.
Inside, Number Twenty is patrolled by a small army of attractive, sharply uniformed serving staff. On one floor are dining rooms and cabinets stocked with fine wines. On another, a cocktail bar leads out on to a roof terrace. Gazing down on the refreshed executives are neo-pop art portraits of the men whose initials form today's KPMG: Piet Klynveld (an early 20th-century Amsterdam accountant), William Barclay Peat and James Marwick (Victorian Scottish accountants) and Reinhard Goerdeler (a German concentration-camp survivor who built his country's leading accountancy firm).
KPMG's founders had made their names forging a worldwide profession charged with accounting for business. They had been the watchdogs of capitalism who had exposed its excesses. Their 21st-century successors, by contrast, had been found badly wanting. They had allowed a series of US subprime mortgage companies to fuel the financial crisis from which the world was still reeling.
"What do they say about hubris and nemesis?" pondered the unconvinced insider who had taken me into the club. There was certainly hubris at Number Twenty. But by shaping the world in which they operate, the accountants have ensured that they are unlikely to face their own downfall. As the world stumbles from one crisis to the next, its economy precarious and its core financial markets inadequately reformed, it won't be the accountants who pay the price of their failure to hold capitalism to account. It will once again be the millions who lose their jobs and their livelihoods. Such is the triumph of the bean counters. …
DEGREE OF DIFFICULTY: Prepare to spend a while; it's The Long Read.
---
The FCC's plan to fully restore phone and internet service in Puerto Rico comes with some big trade-offs.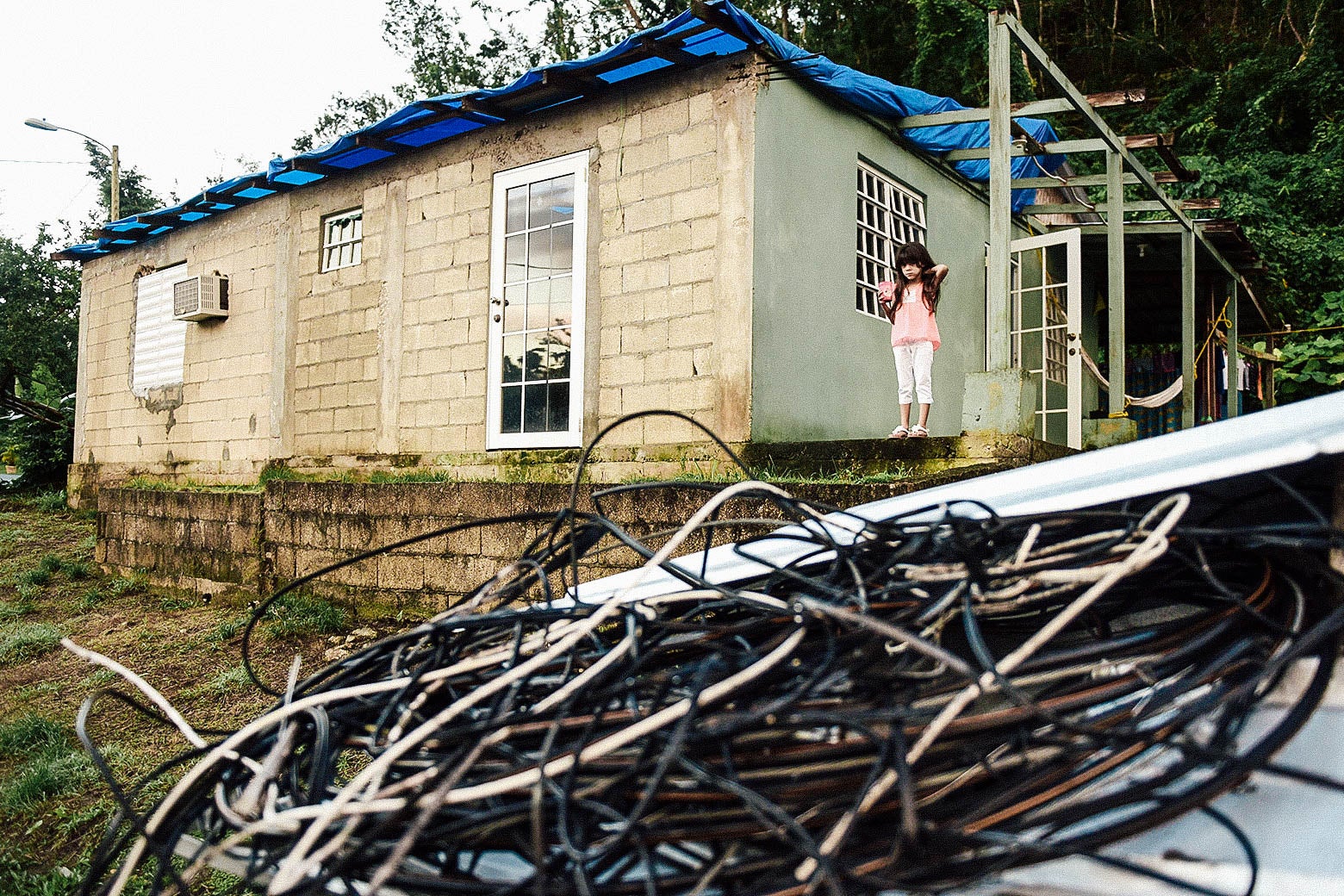 In this Dec. 22 photo, 6-year-old Melanie Oliveras González stands on the porch of her house after Hurricane Maria, in Morovis, Puerto Rico.
Eight months after hurricanes Maria and Irma, large swaths of Puerto Rico and the U.S. Virgin Islands still don't have reliable internet access and phone service—denying the Americans that live there a crucial life line as the islands continue their recoveries from the storms. Of the more than 4,600 people who according to Harvard researchers have died in Puerto Rico since last summer as a consequence of Maria, one third of them perished because of delays in receiving medical care—often because they couldn't contact medical providers or access information about where to get help.
Puerto Rico's electric utility has restored service to about 97 percent of island, and cell service has largely returned, too. Still, life is barely back to normal. With electricity blackouts, spotty service, and cell sites still down throughout the island, it's hard to get back to business and sometimes even communicate, a major problem not only for commerce but for hospitals and emergency service workers, too. That would seem to make an announcement from the Federal Communications Commission on Tuesday welcome news. The agency said it plans to grant nearly $900 million over the next 10 years to phone and internet companies operating in Puerto Rico and the U.S. Virgin Islands to help rebuild communications networks there, funds that include an immediate infusion of $64 million for phone and internet carriers. On top of that, the FCC said it would excuse a $65.8 million advance it gave to phone and internet providers in Puerto Rico and the Virgin Islands last October to rebuild their networks.
It's a massive amount of money from the FCC, and notably, it's way more than the $200 million the FCC gave for similar purposes after Hurricane Katrina ravaged the Gulf Coast. But it comes with some drawbacks that aren't mentioned in the press release—drawbacks that highlight the priorities of the current FCC, which has for months been working to gut a program that helps people in extreme poverty pay for cellphone and internet service, and whose plan for Puerto Rico and the U.S. Virgin Islands may well leave the territories with communications services that most of the people who live there can't afford.
In order to offer up nearly $1 billion, the FCC is drawing from the Universal Service Fund, a pot used to help subsidize phone service with a $9.25-a-month discount for Americans who are 135 percent below the poverty line. The Universal Service Fund is also used to connect phone service to schools and libraries, as well as rural areas where service is especially costly. Telecommunications companies that operate in the U.S. are required to pay into this fund, although they often pass on that cost to their subscribers. …
---
It's easy to market a movie, right? You cut together a trailer with a lot of explosions, set it to a questionable hit song from ten years ago, make sure the title doesn't mean something racist in Slavic, and get that bad boy to theaters. There's not a lot of room for something to go horribly, hilariously awry … is there?
5. That Time A Disney Legend Almost Got Mauled By A Lion
---
Jeffrey Katzenberg is the producer who helped kicked off the Disney Renaissance with The Little Mermaid, Beauty And The Beast, Aladdin, and The Lion King, later leaving to start Dreamworks Animation and undoing all that good work with Shrek. But it could've ended even worse. At a Las Vegas video convention in 1994, Katzenberg decided to promote The Lion King with the help of a real goddamn lion. To the surprise of all, the beast did not want to sing a musical number. It wanted to eat Katzenberg.
Who could have foreseen?!
The lion briefly latched onto Katzenberg's back, then went after his leg while a couple of overwhelmed trainers swatted at it like … well, like overwhelmed trainers swatting at a lion. Katzenberg made it out OK, and everyone involved learned a valuable lesson about dragging an apex predator into your lap to promote a children's movie. It's unclear why they had to learn this lesson, but they did. …
---

SEIZE THE FOMENT

Tell it to me straight.
We like to see our places of work as islands of rational thinking—all the more important within a larger culture that has normalized dangerous bullshit in the political realm and celebrates quasi-factual bluster as a form of entertainment. But let's be real. People at work stretch the truth or play off weak-to-no evidence, too.
Whether they're making a case for a new project, analyzing what went wrong with a campaign, deciding on a new policy—basically speaking in almost any meeting—they make shit up. (As a reminder, bullshit is distinct from lying in that liars are trying to hide the truth, and bullshitters may or may not know what the truth is.)
The thing is, you and your officemates are almost certainly complicit in this behavior, if you accept the findings from a new study, "Antecedents of Bullshit," published in the Journal of Experimental Social Psychology. This study is not the first academic treatment of bullshit. But according to its author, John Petrocelli, a professor of psychology at Wake Forest University, it is the first serious inquiry into the conditions that encourage people to bullshit—defined here as "communications that result from little to no concern for truth, evidence and/or established semantic, logical, systemic, or empirical knowledge"—and it has serious implications for workplaces.
Petrocelli's study has two parts. First he ran an online experiment in which nearly 600 people were asked to carry out the same task: Read about a guy named "Jim" who had been a candidate for city council but dropped out of the race, and offer five possible reasons for his decision. To test who would bullshit, and when they were most prone to doing so, all of the participants were subjected to different conditions. Some were put under pressure to provide an opinion, and others were not. Some were informed that responses would be reviewed by people who knew Jim, others were not. And some had facts on hand about Jim, while others didn't. …
---
Somebody had to foot the bill for Anna Delvey's fabulous new life. The city was full of marks.
It started with money, as it so often does in New York. A crisp $100 bill slipped across the smooth surface of the mid-century-inspired concierge desk at 11 Howard, the sleek new boutique hotel in Soho. Looking up, Neffatari Davis, the 25-year-old concierge, who goes by "Neff," was surprised to see the cash had come from a young woman who seemed to be around her age. She had a heart-shaped face and pouty lips surrounded by a wild tangle of red hair, her eyes framed by incongruously chunky black glasses that Neff, an aspiring cinematographer with an eye for detail, identified as Céline. She was looking, she said in an accent that sounded European, for "the best food in Soho."
"What's your name?" Neff asked, after the girl waved off her suggestions of Carbone and the Mercer Kitchen and settled on the Butcher's Daughter.
"Anna Delvey," said the young woman. She'd be staying at the hotel for a month, she went on, which Neff also found surprising: Usually it was only celebrities who came for such long stretches. But Neff checked the system, and there it was. Delvey was booked into a Howard Deluxe, one of the hotel's midrange options, about $400 a night, with ceramic sculptures on the walls and oversize windows looking onto the bustling streets of Soho. It was February 18, 2017.
"Thanks," said Delvey. "See you around."
That turned out to be a promise. Over the next few weeks, Delvey stopped by often to ask Neff's advice, slipping her $100 each time. Neff would wax on about how Mr. Purple was totally washed and Vandal was for hipsters, while Delvey's eyes would flit around behind her glasses. Eventually, Neff realized: Delvey already knew all the cool places to go — not only that, she knew the names of the bartenders and waiters and owners. "This is not a guest that needs my help," it dawned on her. "This is a guest that wants my time." …
---
My sister and I escaped our abusive parents. But then she died and their vindictive influence returned…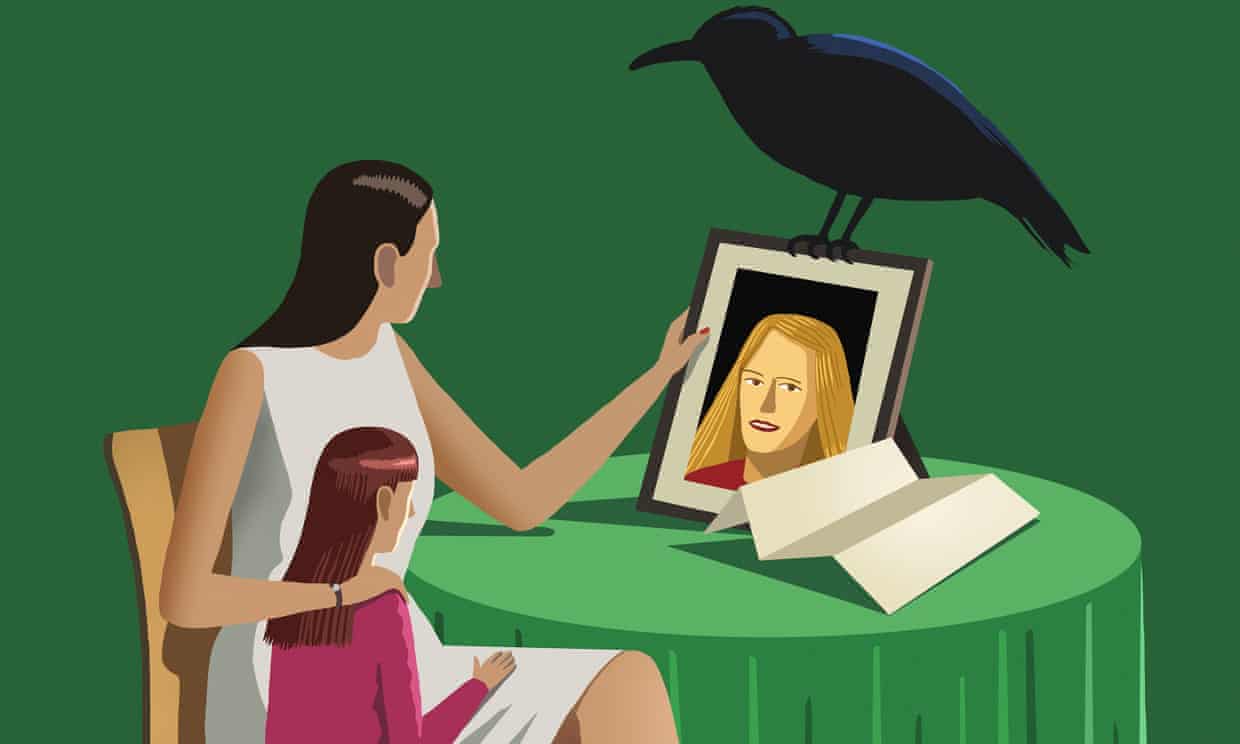 My sister wasn't dead when the police broke into her flat on a cold night three years ago. Not quite dead. She wasn't breathing or responding. She was lying on her hall floor, cold and still, but there was a tiny twitch in her jaw. It was barely perceptible, but it was something.
I waited outside with police officers who wouldn't let me near her, then we followed an ambulance to A&E. The doctors told me she was hypothermic and they were trying to warm her up; when her body reached a normal temperature, they would try to get her heart to start. They tried, but it wasn't working. They let me hold her hand while they tried for the last time. And then she died. She was 39.
Jenny was beautiful. She was tall and slender with big gorgeous eyes and silky hair. When we were children we spent a lot of time laughing uncontrollably together over anything that came our way and, often, at the absurdity of our situation. As children who were beaten and abused by a violent father and neglected by an alcoholic mother, who when drunk encouraged his rages and when sober ignored them, humour helped us. It's what bonded us as adults, too.
You don't get out from that kind of childhood unscathed. I was luckier. I have a home, a family, love, work, friendships. Jenny worked all her life, always in the voluntary sector. She bought her flat alone, she supported herself, she worked hard. But she struggled. The darkness inside her, the lack of self-love, the self-belief beaten out of her by those two people who were supposed to hold her close, got her in the end. She left work, got into debt, stopped eating, drank too much. She went so far inside herself I found it hard to reach her; other people found it impossible.
The coroner's verdict was accidental death, but if I'd written the death certificate I'd have recorded it as murder: our parents, her past, catching up with her and killing her in the end. But hard as her death was to bear, I couldn't have known there was worse to come. …
---
Video Goodnesses
and not-so-goodnesses
Stormy Daniels is receiving the key to West Hollywood and being named by local officials as a face of the Resistance. We now live in a world, thanks to President Trump, where a porn star is now a folk hero. I could make a comparison to Monica Lewinsky who was demonized for decades. Now we're kinda cool with porn stars being role models. Well at least West Hollywood is. The mayor called her a heroine and a symbol of the resistance, which works with a lot of the moves West Hollywood has made to stand up to Trump.
THANKS to HBO and VICE News for making this program available on YouTube.
---
Bill recaps the top stories of the week, including Roseanne's firing, Samantha Bee's chastisement, and North Korea's latest overtures.
---
Vermont Senator and 2016 presidential candidate Bernie Sanders joins Bill to discuss the future of the progressive movement.
---
Bill argues that Republicans' embrace of conspiracy theories is dangerous to democracy.
THANKS to HBO and Real Time with Bill Maher for making this program available on YouTube.
---
President Trump vows to build up America's infrastructure with his "big, beautiful hands" and advances an anti-FBI conspiracy theory that fails to gain traction.
---
A pair of news stories about the mistreatment of immigrant children caused an uproar among Twitter users, but Trevor explains why those people were actually spreading misinformation.
THANKS to Comedy Central and The Daily Show with Trevor Noah for making this program available on YouTube.
---
Tim Baltz defends Ted Cruz's campaign strategy of mailing out fundraising letters disguised as legal threats and court summons.
THANKS to Comedy Central and The Opposition with Jordan Klepper for making this program available on YouTube.
---
それぞれ好きなおもちゃの形状が違うので、おもちゃを換えると自分の番だと思ってやってきます。Maru likes stick-type and Hana likes a ball-type toy.
---
You may be surprised to see what Max does in his room. The sound may not be the best due to the air purifier running.
Ed. I have no desire to see the ruckus my mob of knuckleheads make while I'm away.
---
FINALLY . . .
Elon Musk on May 26: "@BoringCompany holding flamethrower pickup parties in a week or so…"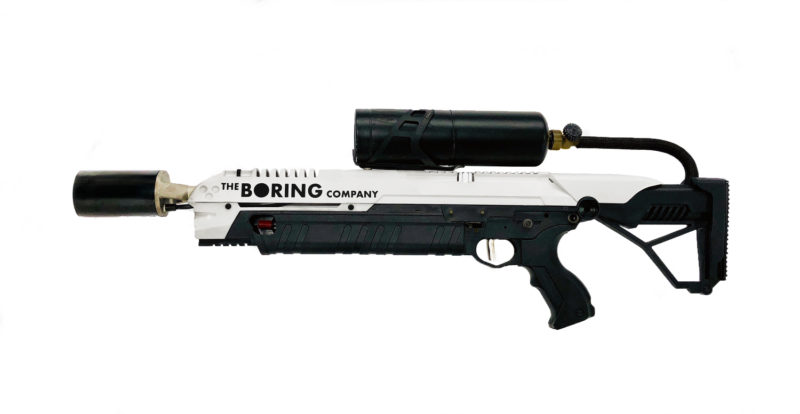 A California state bill that would have more heavily regulated the use of flamethrowers has now effectively fizzled out in a legislative committee.
In light of this development, there's nothing to stop Boring Company customers in California from receiving the company's sold-out flamethrowers.
On May 26, the day after the bill died in committee, CEO Elon Musk tweeted:
About to ship. @BoringCompany holding flamethrower pickup parties in a week or so, then deliveries begin. Check https://t.co/WTl3TOTOkt for details.

— Elon Musk (@elonmusk) May 26, 2018
In the wake of Musk's February marketing stunt to sell what he dubbed "Not a Flamethrower," Assemblyman Miguel Santiago (D-Los Angeles) authored a bill that would have imposed more restrictions on their acquisition and use.
"I honestly thought it was a joke when I saw the news about this," the assemblyman said in a statement at the time. "This product, in the wake of California's deadliest wildfire year in state history, is incredibly insensitive, dangerous, and most definitely not funny."
He added: "There are many times in which technology and inventions benefit society but are not made available to the public. We don't allow people to walk in off the street and purchase military grade tanks or armor-piercing ammunition… I cannot even begin to imagine the problems a flamethrower would cause firefighters and police officers alike." …
---
Ed. I thought I had a weekend. Nope. More tomorrow? Probably. Possibly. Maybe. Not?