Before Colin Kaepernick, before the Philadelphia Eagles football franchise, before all the men who have taken a knee, and thrown up a fist in protest, there was Eartha Kitt. Eartha Kitt: entertainer, star of the stage and screen; fierce, feral, barely five foot four. Eartha the great, standing alone and tall against the White House when it mattered most. Before Adam came Eartha. Mighty, mighty little Eartha Kitt.
The day she took a stand, January 18, 1968, was the day after her 41st birthday, but Kitt didn't know this at the time. She only found out her date of birth at age seventy-one when, during a campus Q & A, she challenged students at Benedict College in South Carolina to find her birth certificate, and they did. She cried when, a year later, she saw the certificate, saw her dad's name had been blacked out.
Kitt was born into poverty and out of wedlock on a plantation in the small South Carolina town of North, to a mother who was African American and Cherokee. Her dad was white, that much she knew, but she would die never learning his identity. "They were still protecting the name of the father," Kitt's daughter told the Observer, years later. It was 1998 by then, but "they were still protecting the white man."
When, in 1968, Lady Bird Johnson invited Kitt to a luncheon at 1600 Pennsylvania Avenue, Kitt initially declined. "I thought it would be a lot of nonsense — flowers, champagne, a chance to show off," Kitt wrote in her autobiography. "I felt a con coming on."
But she changed her mind after the First Lady's secretary called her up, asked her nicely to reconsider. At the time, people were heated about the Vietnam War and many had taken to the streets in protest. The year of the luncheon alone, 17,000 Americans had been killed in combat in Southeast Asia.
The theme for the luncheon was: "Why is there so much juvenile delinquency in the streets of America?" a topic Kitt was particularly suited to discuss, given her extensive work with youth groups across the country. So the White House flew her out to D.C., put her up at the Shoreham Hotel, sent a limo to collect her in the morning.
But when Kitt arrived at the luncheon, taking a seat at a table on the second floor, inside the Johnson's private family dining room, she found no one was interested in talking about juvenile delinquency in the streets of America. They were more interested in the menu (chicken breasts, crab bisque), and whether or not the President would make a surprise appearance (he would). …
---
Why did President Lyndon Johnson sick the FBI on Eartha Kitt? You guessed it — Black Lives Matter.
THANKS to TV One for making this program available on YouTube.
---
It's normal to feel that people you disagree with politically are offering bad solutions to our problems. But Trump has brought something new: his policy agenda is almost entirely directed at problems we don't have — problems that exist only in his warped imagination 1/

— Paul Krugman (@paulkrugman) June 10, 2018
These include:
– A wave of violent crime by undocumented immigrants
– Massive illegal voting by the same
– Massive Canadian tariffs against US goods
– Conspiracy by the Elders of Zion to take over the world

OK, he hasn't actually gone after point #4, but give him time 2/

— Paul Krugman (@paulkrugman) June 10, 2018
Journalists obviously have a hard time coping with all of this. They're afraid to say that the president is completely out of touch with reality — that sounds "unbalanced." So, all too often, they pretend that he's talking about something real 3/

— Paul Krugman (@paulkrugman) June 10, 2018
This amounts, in practice, to huge pro-Trump bias: you're bothsidesing a debate where one side isn't even wrong, just completely insane And the other dodge — instead of talking about the substance, talk about how it's playing with Real Americans in diners — is just as bad 4/

— Paul Krugman (@paulkrugman) June 10, 2018
There's a test taking place as you read this: Trump defenders are out there claiming that Justin Trudeau, not Trump, blew up the summit. This is pure gaslighting; how many reporters will pretend to take it seriously? 5/

— Paul Krugman (@paulkrugman) June 10, 2018
---
John Kelly's phone was breached when he served as Secretary of Homeland Security.
A personal email account of White House Chief of Staff John Kelly was hacked, according to an email obtained by Buzzfeed via a Freedom of Information Act (FOIA) request. "As we discussed … my folks are nervous about the emails you send and ask that you no longer include them on any postings," Kelly wrote. "Then there is hacking which one of my own personal accounts has suffered recently. I do almost everything now by phone or face-to-face comms."
The FOIA email confirms previous reports from Politico that Kelly used a compromised smartphone for months. If it's the same incident (the White House never confirmed the original reports), the attack happened during Trump's transition in late 2016 while Kelly was secretary of homeland security.

As we discussed in NYC about the toxic atmosphere here in the D.C. cesspool, my folks are nervous about e-mails you send and ask that you no longer include them on any postings. FOIA is real and everyday here in the cesspool, and even federal court action on personal accounts is real. Then there is the hacking which one of my own personal accounts has suffered recently. I do almost everything now by phone or face-to-face comms.
The name of the person who received the email (above) was redacted, and a Depart of Homeland Security (DHS) spokesperson (who wouldn't allow her name to be used), said it was a private citizen who had sent numerous emails to Kelly and the DHS. However, two DHS officials "with direct knowledge of the matter" told Buzzfeed that Kelly sent the email to another DHS official. …
---
If Democrats want any hope of voting Trump out, they must fix the broken primary system before the next election.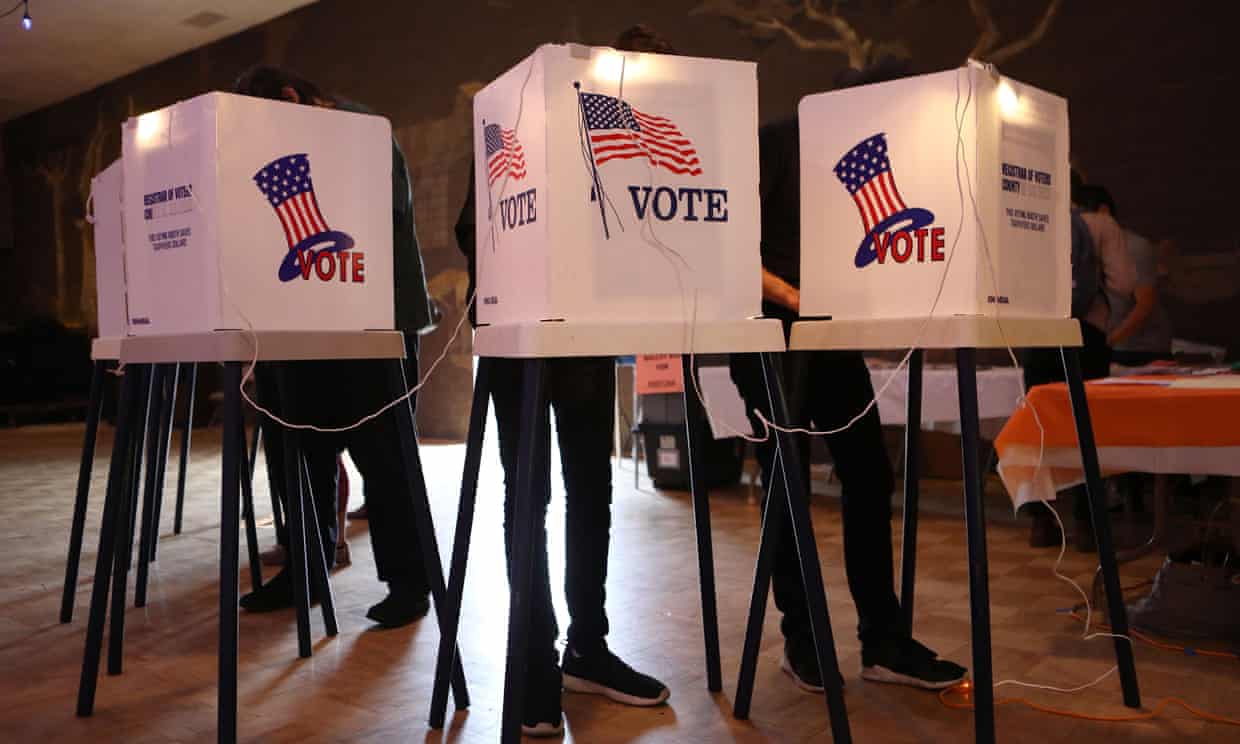 'The blue wave expected in 2018 could easily lose force if Democrats remain locked in internal struggles for control.'
Ask countless Bernie Sanders supporters, and they'll tell you a big reason he lost the Democratic party primaries is simple: the process was rigged. In one state after another, the votes by party elites – so-called "superdelegates" – counted more than those of regular members. And arduous voting requirements meant that countless people who would have voted for Sanders were denied that right. If the Democrats want any hope of voting Trump out of the White House, it is urgent they fix this broken system before the next election.
As a member of Sanders' campaign, I'll never forget watching the primary votes being counted for Michigan, one of the key states that decided the 2016 election. Sanders' "pledged delegate count" – which reflected the number of votes he received from rank-and-file Democrats – exceeded Clinton's by four. But after the superdelegates cast their ballots, the roll call registered "Clinton 76, Sanders 67".
This repeated itself in other states. In Indiana, Sanders won the vote 44 to 39, but, after the super delegates had their say, Clinton was granted 46 delegates, versus Sanders' 44. In New Hampshire, where Sanders won the vote by a gaping margin (60% to 38%) and set a record for the largest number of votes ever, the screen read "16 Sanders, 16 Clinton".
Sanders "lost" those states because hundreds of superdelegates had pledged their votes long before the primaries and caucuses began. By including those prearranged votes, running media tallies reinforced the inevitability of a Clinton win and the common perception that the Democratic primary was "rigged". In June, the Associated Press went so far as to call the primary in Clinton's favor – before Californians even had a chance to cast their votes.
During the New York primary, between 3 and 4 million "unaffiliated" voters were disenfranchised due to a statute that required changing one's party affiliation 25 days prior to the previous general election. In 2016, that deadline was 193 days before election day. Over a third of under-30 voters – Sanders's core constituency – weren't registered to any political party. When those young people tried to vote, they were turned away. …
---
The president is taking cues from Ronald Reagan's trade policies—but they may be the wrong ones.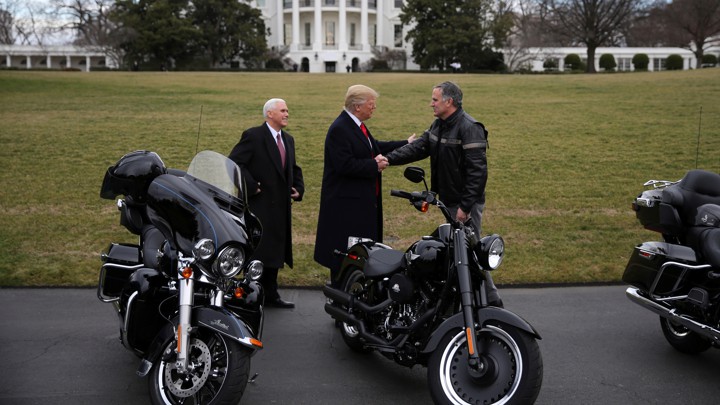 President Trump shakes hands with Matthew Levatich, the CEO of Harley-Davidson, accompanied by Vice President Mike Pence, during a visit of the company's executives at the White House on February 2, 2017.
"We're like the piggy bank that everybody's robbing," President Donald Trump said at a Saturday news conference at the G7 summit in Canada. "And that ends."
The president, who perceives that the U.S. is being treated unfairly by its trading partners, had imposed tariffs on steel and aluminum imports from Canada, Mexico, and the European Union, along with a threat of further penalties. After a press conference in which Canadian Prime Minister Justin Trudeau reiterated that his country plans to retaliate against the new tariffs, Trump said that when it comes to a potential trade battle, "We win that war a thousand times out of a thousand."
Trump's tariffs puzzle many economists; they are unlikely to effectively address China's oversupply of steel or to lower U.S. trade deficits. But the decision is consistent with his rhetoric on the campaign trail, when he invoked Ronald Reagan's example. "President Reagan deployed similar trade measures when motorcycle and semiconductor imports threatened U.S. industry," Trump said in a June 2016 campaign speech in Pennsylvania. "I remember. His tariff on Japanese motorcycles was 45 percent, and his tariff to shield America's semiconductor industry was 100 percent, and that had a big impact, folks. A big impact."
Reagan did impose tariffs on Japanese motorcycles, electronics, and other products. But while these penalties could be seen by some as a precursor to Trump's recent decisions, there are some critical differences. Reagan's actions were more targeted, and he also promoted some free-trade policies alongside them, including proposing a North American common market. Perhaps more important is the fact that, according to a recent study, it wasn't really the tariffs, but another policy altogether, that helped U.S. businesses compete in a global economy: Reagan's change to the tax code in 1981, establishing the federal Research and Experimentation Tax Credit to subsidize innovation. …
---
THE FORGOTTEN WAR

The unended war.
Kim Jong-hwan fought along the river near his hometown of Daegu, South Korea, in 1950 to protect a crucial southern port from falling to the North. Sal Scarlato from Brooklyn was just 19 and newly enlisted in the Marines when he sailed in 1952 to join the war against Communism, smoking Lucky Strikes on the way over. Luo Danhong, of Shanghai, with half a dozen years of fighting in China already under his belt, went to supply North Korea's frontlines later that same year. Kim Seong-yeol dropped out of school in Seoul to fight on the border.
Then young men, or even teens, Korean War veterans are now in their 80s and 90s—and they still don't know how or when the war they fought nearly seven decades ago will officially end.
The Korean War started before dawn on June 25, 1950, when 90,000 North Korean soldiers (pdf, p. 19) began crossing the 38th parallel into the South. The line had been drawn in 1945 to divide Korea between its "trustees," the Soviet Union and the United States, after World War II. Soon after the invasion, the US, and then a United Nations force, were fighting to support South Korea. China would later dispatch hundreds of thousands of soldiers to aid North Korea.

Tank-landing ships unload men and equipment on Sept. 16, 1950, the day after the initial landings on Inchon's Red Beach.
The armistice agreement signed three years later didn't end the war. It only called a truce. …
---
The G7 fiasco reinforced what was becoming clear about Trump America's Shithole: For him, loyalty is a one-way street.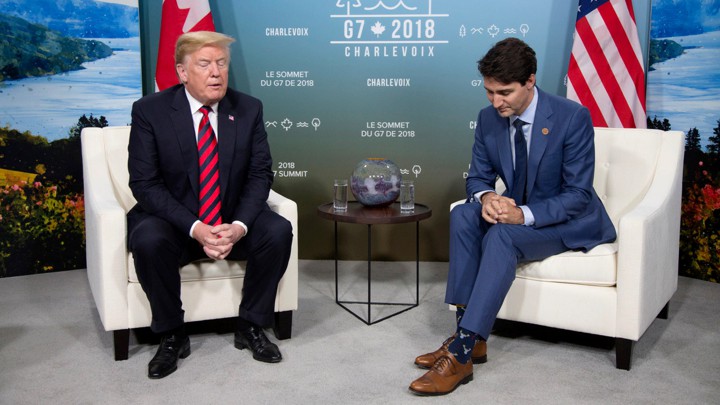 At the risk of adopting Donald Trump's own Manichaean worldview, there are two basic options for anyone dealing with the president: Cozy up or keep your distance. This is true in both domestic politics and international affairs. Stateside, the dangers—reputational as well as legal—of closeness with Trump have become clear, and the past weekend showed the perils for world leaders who tried to get on the president's good side.
As the Trump administration kicked off, numerous aspiring Washington operatives had to choose whether to work for Trump. For some, the question was whether they should take a once-in-a-lifetime chance to work in the White House, at the risk of working for an unpredictable administration. For others, the choice was whether to swallow one's reservations about the president himself and try to control the damage from inside the administration. In the first days of the Trump presidency, my colleague David Frum advised prospective staffers to stay away.
By and large, that advice has been vindicated. Almost no one who has gotten close to Trump has come away unscathed by the encounter. John Kelly had capped a career as a decorated Marine general. Now he works in a "miserable" office for a president who routinely berates him; meanwhile, Kelly has outed himself as an apologist for Confederates and domestic abusers with a tendency toward pejorative statements about Hispanics and African Americans. Rex Tillerson had a successful business career before becoming secretary of state; in that role, he was routinely embarrassed by the president, then reportedly fired while on the toilet. H.R. McMaster was viewed as an uncommonly smart and honest general; as national-security adviser, he squandered his credibility, lost on nearly every major policy battle, and then was unceremoniously forced from office without ever attaining a fourth star. Ronny Jackson was a widely respected White House doctor before being nominated to lead the Department of Veterans Affairs; now, after a disastrous and poorly considered Cabinet nomination, Jackson is not veterans-affairs secretary, nor a White House doctor, nor widely respected.
A slew of Trump aides have been indicted, have pleaded guilty, or are expected to be charged with crimes. Beyond perhaps Secretary of Defense James Mattis (so far) and former deputy national-security adviser Dina Powell, it's hard to think of a Trump administration staffer who has come out looking better for the experience. …
---
He refused to meet Mike Pence at the Winter Olympics – where he became a star. A champion of gay rights, loved by Cher and Britney Spears, he talks about bravery and the backlash.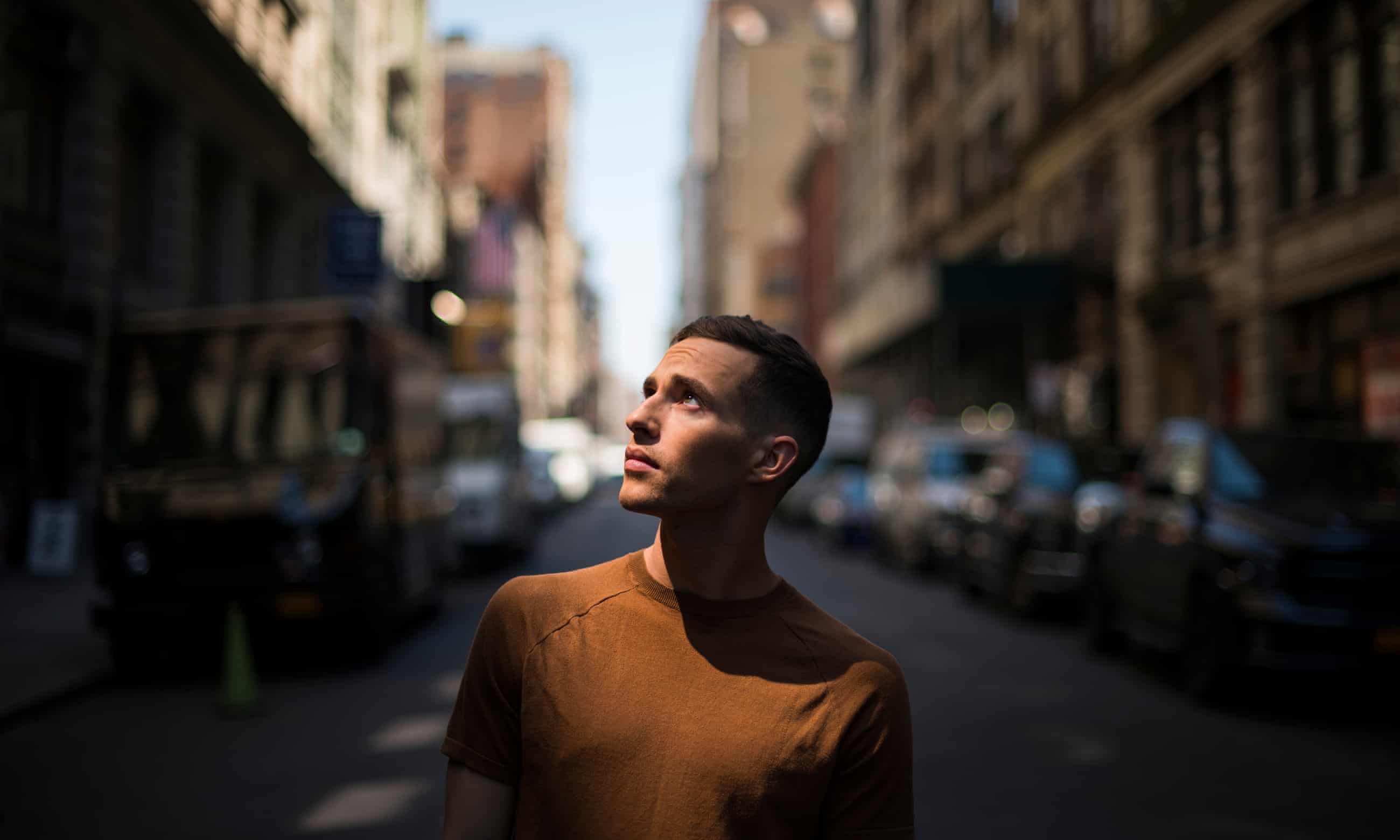 "I decided that at the Olympics you're given a platform and it really didn't matter to me what other people would think about me speaking up," says Adam Rippon. "I didn't even hesitate."
The figure skater burst into the public consciousness earlier this year for two reasons. The first was a dispute with US vice-president Mike Pence. Rippon is thought to be the first openly gay athlete ever to qualify for a US Winter Olympics squad, and ahead of this year's Games, he was interviewed by USA Today. The reporter asked him what he thought about Pence leading the country's delegation to South Korea. "You mean Mike Pence, the same Mike Pence that funded gay conversion therapy?" Rippon said. "I'm not buying it." He added that he would prefer not to meet Pence before the opening ceremonies. (Pence has denied the accusations.)
The second reason for Rippon's fame, of course, is his performances at the games. His expressive free skate to O by Coldplay helped seal the bronze for the US in the team event, winning fans around the world. At 28, he is, he says, "one of the oldest first-time Olympians since 1932", and, as a result perhaps, his skating didn't quite reach the technical heights of his teenage rivals. But he skated cleanly and with an artistry all too rare in an era where the top skaters pack their programmes with quadruple jumps.
His interviews and comments on social media made him a star. As the Pence backlash unfurled, and Rippon prepared for his first skate, he wrote on Twitter, to all those who had been saying they hoped he failed: "I have failed many times … and now I'm a glamazon bitch ready for the runway." After the competition began, a sports reporter asked him to explain the fact that, at 28, he was skating better than ever. "I can't explain witchcraft," he replied. When Donald Trump Jr weighed in on Twitter regarding the Pence dispute, Rippon kept his response oblique and witty: "With everything going on in the media about me this Valentine's Day," he wrote, "I don't want people to get distracted and forget how beautiful I am (on the outside)."
Today, Rippon is as outspoken and unapologetic as ever regarding the Trump administration. "You know, there's often that picture of Donald Trump holding the pride flag and it says LGBTQ for Trump," he says. "But it's written on a flag that he's holding upside down. That's the perfect picture to represent what he's done for LGBTQ people, which is nothing … He's tried to ban trans people from serving in the military for very silly reasons, saying that they're a financial burden, when it costs way less to help a trans person within the military than it does to supply Viagra to other people within the military. …
---
Long before half of the world's podcasts and basic cable channels were devoted to true crime and UFOs, there was Unsolved Mysteries. Hosted by professional creepy monotone guy Robert Stack, with each episode introduced by a skin-crawling theme, it was a weekly reminder that there are a lot of unknowns out there, along with a bunch of murderers who were never caught and could be standing behind you right this second.
From 1987 until 2002, Stack would flash a phone number on the screen, inviting viewers to call in with any tips about that night's brutal double murder and/or Sasquatch. If you're wondering what it was like to have to answer the thousands of calls that poured in, well, here's some good news: We talked to Delilah, who worked as a phone operator for the show.
5. An Anonymous Tip About A UFO Turned Out To Be Totally Real
---
In any given episode, the title of Unsolved Mysteries could refer to a dangerous sex offender who was still at large or a giant bat-monster which the citizens of one small town believed might be an alien. So when they'd flash the phone number on screen to solicit tips, a very large number of calls were from bored trolls or conspiracy nuts. And Delilah would have to patiently listen to them all.
She would get the callers insisting they knew who was really behind the Oklahoma City bombing, or asking for a segment on the conspiracy behind water fluoridation. UFO callers were the strangest (in a very competitive field), but still, it was her job to listen. When one call came in about Kecksburg (a famous UFO crash in Pennsylvania) …
"At first, it sounded convincing. He was from around there as a kid, and had been told by a passing soldier that it was a secret satellite that fell. It seemed legit, and I began taking the info down. But he slowly began adding a detail here and there. About the certain project it might have been. About what it was there for. About mysterious happenings. When my supervisor came around, I was writing about how it was a program to destroy aliens. He said, 'Why are you writing this down?' [The caller] had so slowly built up to it I didn't notice."
But then in 2002, they did an episode about the Phoenix UFOs. Among all of the many calls declaring it the beginning of an alien invasion, Delilah got one from a guy claiming, in a rather convincing way, that it was a secret military project. …
---
Biologists are growing "mini brains" in labs faster than they can answer the ethical questions.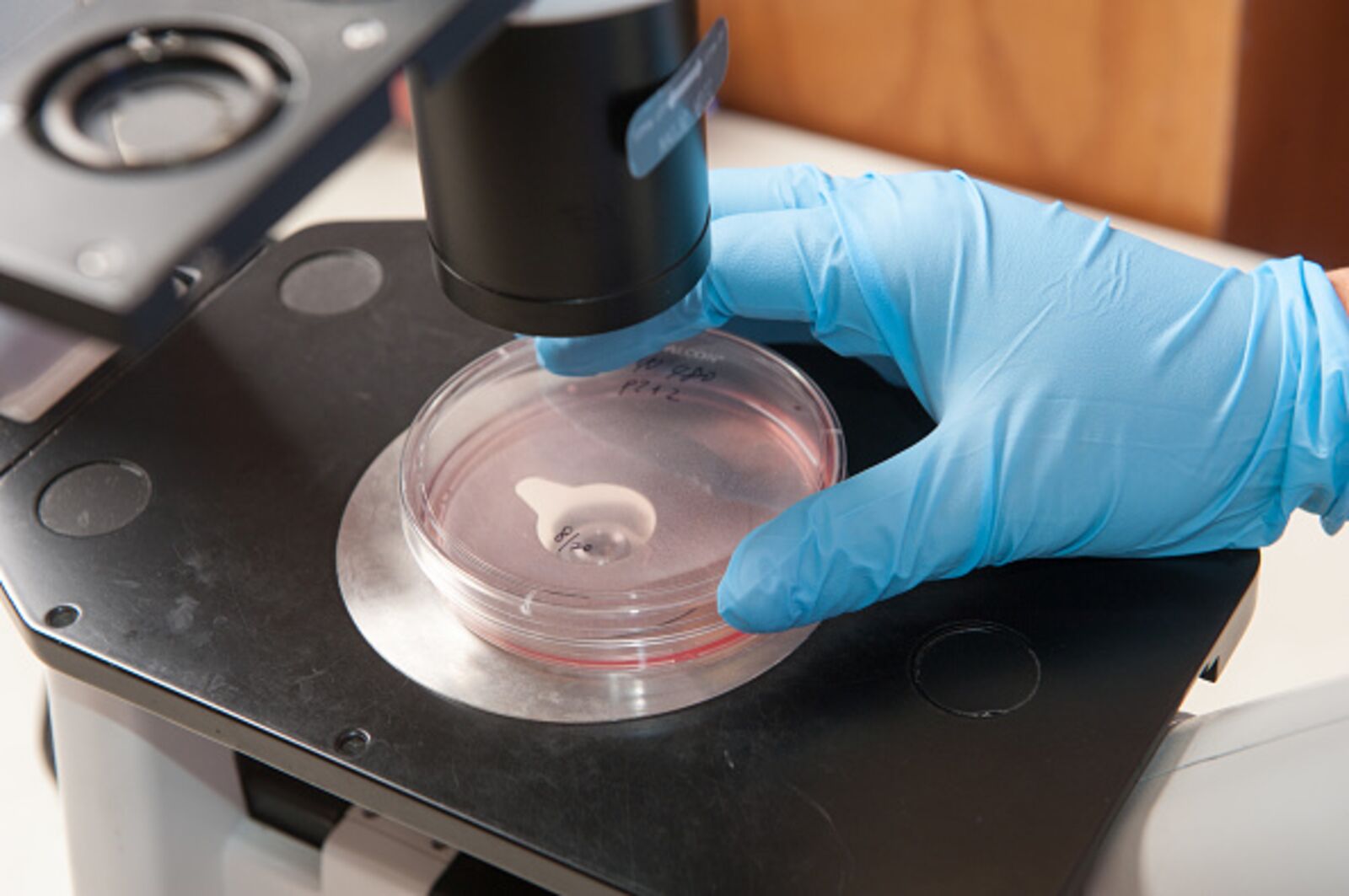 Could this be the start of something?
No computer has yet shown features of true human-level artificial intelligence much less conscious awareness. Some experts think we won't see it for a long time to come. And yet academics, ethicists, developers and policy-makers are already thinking a lot about the day when computers become conscious; not to mention worries about more primitive AI being used in defense projects.
Now consider that biologists have been learning to grow functioning "mini brains" or "brain organoids" from real human cells, and progress has been so fast that researchers are actually worrying about what to do if a piece of tissue in a lab dish suddenly shows signs of having conscious states or reasoning abilities. While we are busy focusing on computer intelligence, AI may arrive in living form first, and bring with it a host of unprecedented ethical challenges.
In the 1930s, the British mathematician Alan Turing famously set out the mathematical foundations for digital computing. It's less well known that Turing later pioneered the mathematical theory of morphogenesis, or how organisms develop from single cells into complex multicellular beings through a sequence of controlled transformations making increasingly intricate structures. Morphogenesis is also a computation, only with a genetic program controlling not just 0s and 1s, but complex chemistry, physics and cellular geometry.
Following Turing's thinking, biologists have learned to control the computation of biological development so accurately that lab growth of artificial organs, even brains, is no longer science fiction. A typical example of what's being done is the organoids recently grown in the lab of biologist Sergiu Pasca and colleagues from Stanford University. They started with stem cells, which have the remarkable ability to develop into any cell type in the human body, including brain cells. Put a collection of these in a dish, add the right molecular signalling factors to initiate development, and they will grow, divide and differentiate into an array of cells with distinct functions, the mass self-organizing into something like real brain tissue. After developing in culture for about 10 weeks, the resulting brain organoid displayed functional characteristics of the cerebral cortex of a mostly developed human fetus, including neurons with spontaneous electrical activity and working synapses. …
---
As long as humans are sensible when they create the operating programs, robots will bring enormous benefits to humanity, says expert.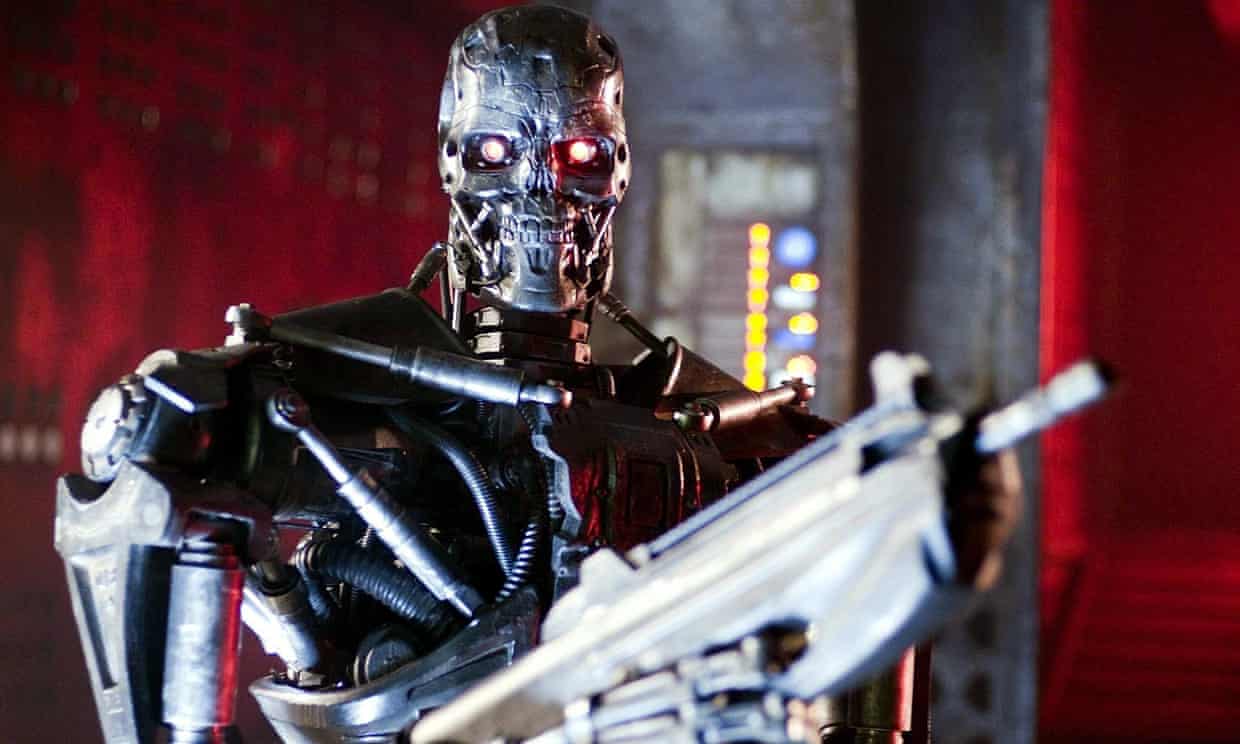 A scene from Terminator Salvation (2009).
The idea of killer robots rising up and destroying humans is a Hollywood fantasy and a distraction from the more pressing dilemmas that intelligent machines present to society, according to one of Britain's most influential computer scientists.
Sir Nigel Shadbolt, professor of computer science at the University of Oxford, predicts that AI will bring overwhelming benefits to humanity, revolutionising cancer diagnosis and treatment, and transforming education and the workplace. If problems arise, he said, it will not be because sentient machines have unexpectedly gone rogue in a Terminator-like scenario.
"The danger is clearly not that robots will decide to put us away and have a robot revolution," he said. "If there [are] killer robots, it will be because we've been stupid enough to give it the instructions or software for it to do that without having a human in the loop deciding." …
---
Take 37 seconds to watch the January 31, 2018, super Blue Moon eclipse! This video – from Colin Legg in Australia – is composed of more than 4,000 images.
January 31, 2018, total lunar eclipse animation from Colin Legg on Vimeo.
One of our favorite astrophotographers on the planet, Colin Legg of Australia, wrote to EarthSky to say:

I finally processed all the images I took of the January 31, 2018, total lunar eclipse … all 4,460!
The result is the video on this page. Lunar eclipses typically last a couple of hours, as Earth's shadow slowly inches across the moon's face, covers the moon completely and then slowly withdraws. This video gives you that experience in only 37 seconds! Enjoy.
Thank you, Colin! …
Ed. Thank you Colin,indeed. It was really cool to watch.
---
CLICK CLICK KA-KAW

We are perhaps not so different after all.
If you listen closely to the sound of birds chirping, you'll hear that they're taking turns. The same goes for croaking frogs and dolphin whistles. Fireflies flirt in alternating flashes, called "courtship dialogues." And monkey parents will refuse to respond to offspring if they're interrupted.
Scientists have long observed that creatures seem to convey a wide array of information in their exchanges. Up until now, however, the research on how different species communicate has been fractured. A new study in the Philosophical Transactions of the Royal Society B examines over 50 years of work on animal exchanges on land, in the sea, and in the sky, in an attempt to "peel away the layers" that make human language so elusive.
"Language, humans' most distinctive trait, still remains a 'mystery' for evolutionary theory," the study explains. "It is underpinned by a universal infrastructure—cooperative turn-taking—which has been suggested as an ancient mechanism bridging the existing gap between the articulate human species and their inarticulate primate cousins." In other words, we've long assumed that language, defined by cooperative turn-taking, is what makes us distinct from other creatures. But this may not be the case, the researchers say: "We know remarkably little about turn-taking systems of non-human animals."
The collaboration between researchers from the Universities of York and Sheffield, the Max Planck Institute for Evolutionary Anthropology in Germany, and the Max Planck Institute for Psycholinguistics in the Netherlands, gathers data on different animals proposes a new comparative framework to discuss the "conversations" of all these living things. The goal is to gain a better understanding of how people came to have their unique linguistic abilities, and if, indeed, we even are that unique from the rest of the animal kingdom. …
---

This polite breed of sheep farts and burps up to 10 per cent less methane than its windy counterparts.
New Zealand researchers are curbing the country's greenhouse gas emissions one sheep fart at a time.
Scientists at Invermay Agricultural Centre in Mosgiel, about 360km south-west of Christchurch, have bred climate-friendly sheep that produce 10 per cent less methane than their gassy counterparts.
Livestock emissions are the biggest contributor to New Zealand's greenhouse gas emissions and make up about 10 per cent of Australia's total greenhouse emissions.
Breeding climate-friendly sheep
Agricultural research company AgResearch is behind the project, which is being led by senior scientist and quantitative geneticist Suzanne Rowe.
Now in its third generation, Dr Rowe said the breeding program began with two breeding lines of 100 ewes that were separated into high and low gas emitting groups. …
DEGREE OF POSSIBILITTY: "We were looking … to see whether the trait was genetic and what the effect of breeding for low methane was, and whether there was effect on other health and production traits."
---
Video Goodnesses
and not-so-goodnesses
FROM MEDIAITE: Jon Stewart Blames Fake Right Wing Outrage for Samantha Bee Fallout: 'It's a Game, It's a Strategy'

Comedian and ex-Daily Show host Jon Stewart participated in a Q&A at the Clusterfest comedy festival over the weekend, and came to the defense of Samantha Bee over her vulgar insult to Ivanka Trump and the ensuing fallout.
Stewart said that the right sets up a moral code and then doesn't follow it, which is the same argument that the right made last week, summarized by CNN's Brooke Baldwin here. In Stewart's case, he singles out Trump's hypocrisy in objecting to Samantha Bee.
"They don't give a shit about the word 'cunt,'" he said. "That is probably – he says that instead of 'please,' I'm guessing."
The Daily Beast's Matt Wilstein adds that Stewart seemed to think the apology was waste of time. Liberals can never "make [the right] give up this 'We're the real victims' game," because, "it's a game, it's a strategy, and it's working." …
---
John Oliver explains how the president and his allies are going full O. J. in order to undermine the investigation of Russian interference in the 2016 election.
THANKS to HBO and Last Week Tonight for making this program available on YouTube.
---
Ronny Chieng sounds off about the growing popularity of a hazardous alternative to traditional urban play areas: adventure playgrounds.
THANKS to Comedy Central and The Daily Show with Trevor Noah for making this program available on YouTube.
---
Teen Vogue columnist Lauren Duca discusses Donald Trump's gaslighting tactics and admits to donating to Planned Parenthood on Tucker Carlson's behalf.
THANKS to Comedy Central and The Opposition with Jordan Klepper for making this program available on YouTube.
---
---
CAUTION: Some language may not be appropriate for work or children.
Here's an extended edition of Ghetto Mario with some cheeky commentary added to it.
---
A relaxing morning in the sunshine to start the work week.
---
FINALLY . . .
The useful crop has seen renewed interest alongside legalized weed – and there are signs that US officials are warming to it.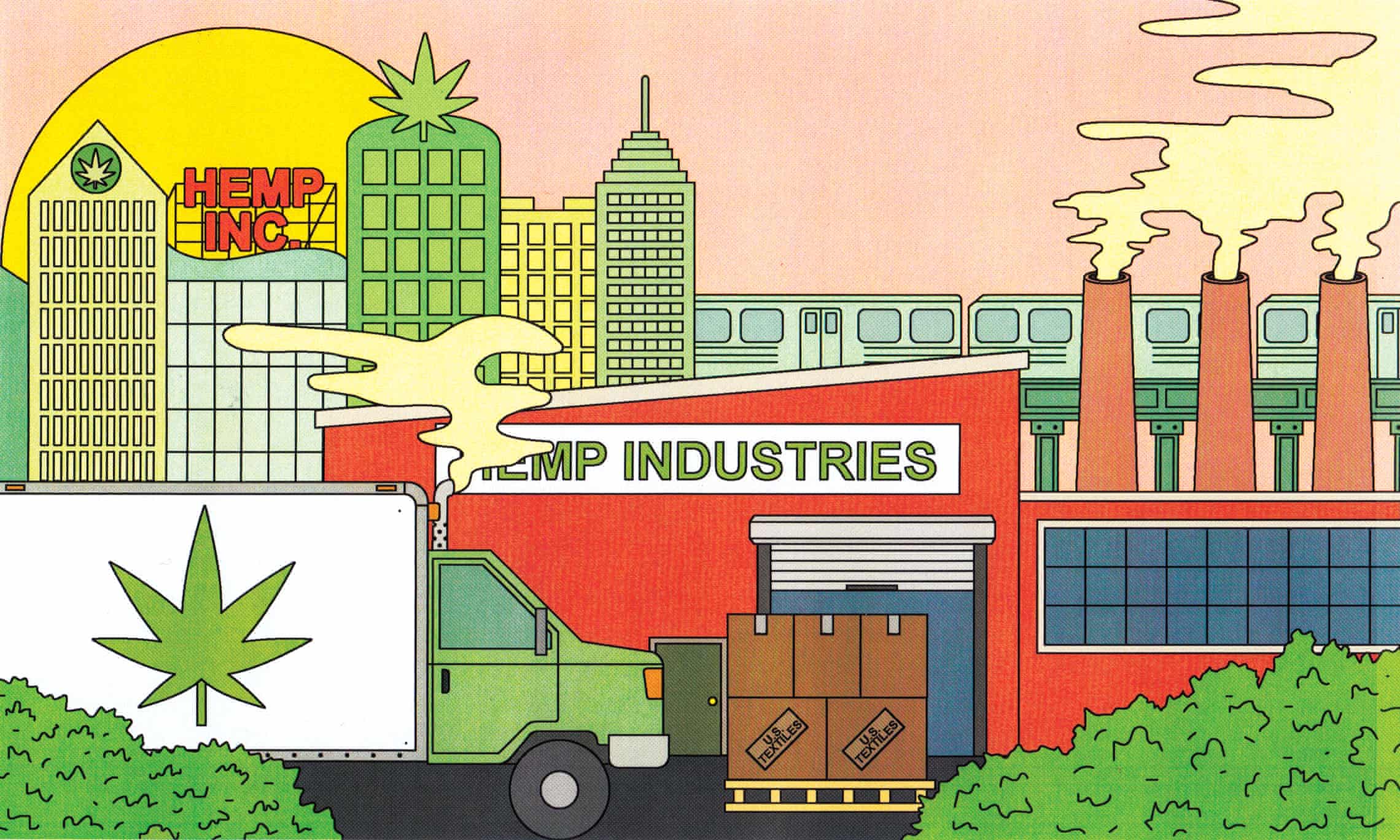 Advocates say hemp can be used in clothing, paper, biofuel, and more.

Long associated with the hoariest hippie stereotypes, hemp is now chic.
The crop – which is a cannabis plant very similar to marijuana, but lacking its best-known property: getting you high – is a versatile raw material, and like its more notorious relative, it could once again become very lucrative.
The spread of marijuana legalization has sparked renewed interest not because of hemp wallet fanatics – but due largely to demand for CBD, a chemical both it and marijuana produce in which some see potential as a pharmaceutical and nutritional supplement.
For decades US anti-marijuana laws have made it very difficult to experiment on and develop new uses for hemp, though, according to the US government, hemp contains less than 0.3% THC, the plant's primary psychoactive ingredient. …
READ MORE: What is CBD? The 'miracle' cannabis compound that doesn't get you high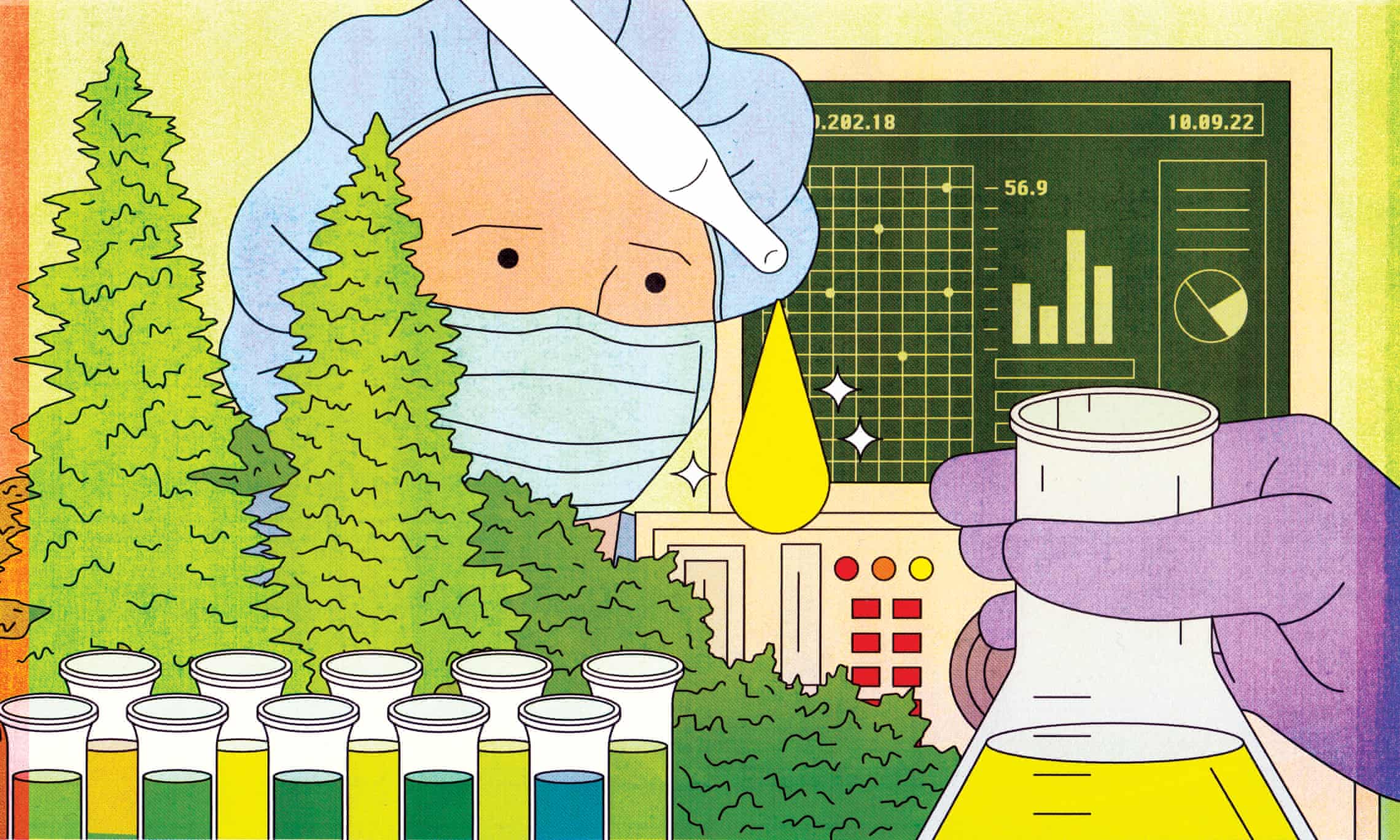 Many users believe CBD helps them relax … and some believe regular doses help stave off Alzheimer's and heart disease.
FULL DISCLOSURE: I've been using CBD oil daily for over a year. I enjoy the most restful and refreshing sleep of my life. I buy CBD oil as an oral spray at a local grocery store where its sale is completely unregulated (in Colorado, at least; your mileage may vary). Previously I bought it at a marijuana dispensary, until I discovered I don't have to pay Colorado's state and local recreational marijuana taxes on a product that has almost no THC and won't make me high.
---
Ed. More tomorrow? Probably. Possibly. Maybe. Not?