Trump's Genius Is His Entertaining Idiocy

The president's ability to distract obscures his administration's assault on democratic institutions
Pictured above: Donald Trump America's Shithole at the G7 summit in La Malbaie, Quebec, Canada, on June 9, 2018.

In what already seems like a lifetime ago but was actually only June 5, Under Secretary of State for Public Diplomacy and Public Affairs Heather Nauert explained to reporters: "Tomorrow is the anniversary of the D-Day invasion. We obviously have a very long history with the government of Germany, and we have a strong relationship with the government." When I heard this, two bells when off in my head.
The first took me back to 1985 when President Ronald Reagan visited a war cemetery in Bitburg as the 40th anniversary of the end of World War II was approaching. Before going he proclaimed of the dead SS soldiers buried there, "They were victims just as surely as the victims in the concentration camps." Back then Reagan's fondness for Nazi soldiers was considered part of the president's charming "disengaged" quality—his ability to live inside a fantasy world based on alternative facts, like the one he made up when he claimed that he had participated in the liberation of the concentration camps, despite the fact that he spent the war comfortably ensconced in Hollywood. Now we know it was the beginning of the Nazi-friendly phase of the Republican Party; a line that led directly to Trump's calling the Charlottesville thugs "very fine people."
The second bell had to do with Nauert, herself. I recall 20 years ago when she came into prominence as one in an endless series of blond, conservative "pundettes" of the Clinton era. Like Monica Crowley, Ann Coulter, Laura Ingraham (thanks, MSNBC!), and countless others, Nauert hopped around various networks before finally settling down at Fox, where, as Paul Farhi noted in a perspicacious Washington Post profile, she pontificated on gun control, foreign policy, and the latest Dixie Chicks video. Thing is, while most of the pundettes were thin in the résumé department, Nauert's qualifications were entirely imaginary. Fox would bill her as a "GOP consultant" or a "GOP strategist," but she had never consulted nor strategized for Republicans at any time in her then 30-year life. "From the time I was 16, I knew I wanted to do something on TV," she told Farhi in for a profile in May 2000. The only problem, was: "Reporters are so serious that I have a hard time connecting with them."
During that June 5 press conference, Nauert was being asked by a bunch of super-serious reporters why it was cool for Richard Grenell, Trump's ambassador to Germany, to tell Breitbart that he didn't like the current German government and wanted to "empower" European conservatives instead. In response to this egregious violation of diplomatic protocol, to say nothing of Grenell's undermining his own ability to work effectively with America's most powerful ally, Nauert said the exact opposite of what anyone who knows anything about diplomacy knows to be true: Ambassadors have "a right to express their opinion," she told reporters, and appears to believe. "Regardless of whether or not you all like it, sometimes these things are what ambassadors say," she adds, no less ridiculously. "I think Rick was pointing out a fact that some conservatives have done better in other countries, and I'll just leave it at that." Again, give us a break. …
DEGREE OF DIFFICULTY: Evil, stupid, or both?
---
Former Johns Hopkins professor argues Trump is getting worse, may be "on the boundary of psychosis and reality"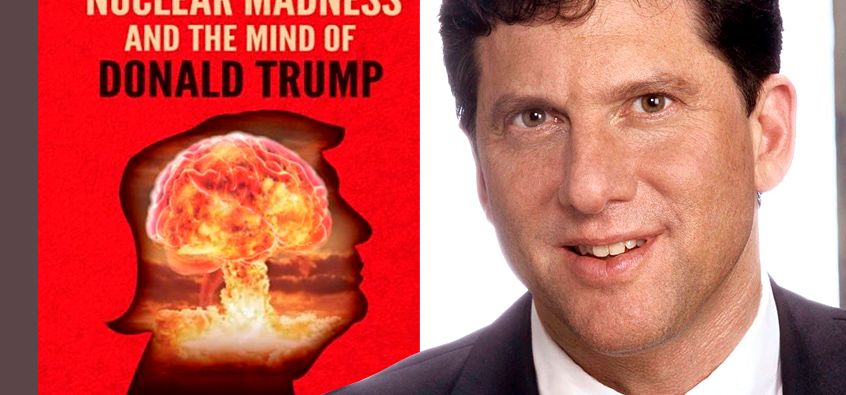 Based on Donald Trump's public behavior, some of America and the world's leading psychologists, psychiatrists and other clinicians have concluded that the president of the United States is mentally unwell. Trump appears, in their opinion, to suffer from malignant narcissism. He is also a compulsive liar who lacks empathy for his fellow human beings and shows no remorse for his bad behavior. Most importantly, Trump's personality defects amplify his authoritarian values, beliefs and behavior. The results of this could be catastrophic.
This week, Donald Trump met with Kim Jong Un in Singapore, the first time an American president and a North Korean leader had ever met in person. This encounter quite literally had the potential to be explosive. Trump has alternated between threatening Kim with nuclear annihilation and praising him and other totalitarian leaders for their "strength." Moreover, in many ways Kim Jong Un is everything Trump would like to be — a despot with no restraints on his personal and political power. Kim is also free to dispense with his enemies as he sees fit. He is literally the law in his nation and leads a society where he is worshiped as a god: North Korea is the ultimate cult of personality.
For the moment, disaster has been averted. At the Singapore summit, Trump and Kim engaged in an alpha-male bromance with one another. At this point, it appears that North Korea's leader outmaneuvered Trump and the United States. Kim left Singapore with more international prestige and seemingly extracted important concessions. Donald Trump's ego was stroked while the security of the United States and its allies in the region was weakened. Given Trump's impulsive behavior, cultivated ignorance and hostility towards serious experts in diplomacy, East Asia and North Korea in particular, war may merely have been postponed for a later date, one that depends on the mercurial whims of Donald Trump and Kim Jong Un.
What role does Donald Trump's mental health play in how he governs? Is the stress of Robert Mueller's investigation and the other scandals swirling around Trump's White House accelerating his mental decline? Why are so many of Trump's supporters and other members of the general public still in denial about the global and national crisis that is Trump's assault on American democracy? Can anything be done about a president who appears unstable yet still maintains the unilateral power to order the use of nuclear weapons?
In an effort to answer these questions, I recently spoke with Dr. John Gartner, a former professor of psychiatry at the Johns Hopkins University Medical School. Gartner is also the founder of the Duty to Warn PAC, an organization working to raise awareness about the danger to the United States and the world posed by Donald Trump. …
---
Private companies are helping the government build a virtual alternative to the physical wall, prompting an outcry.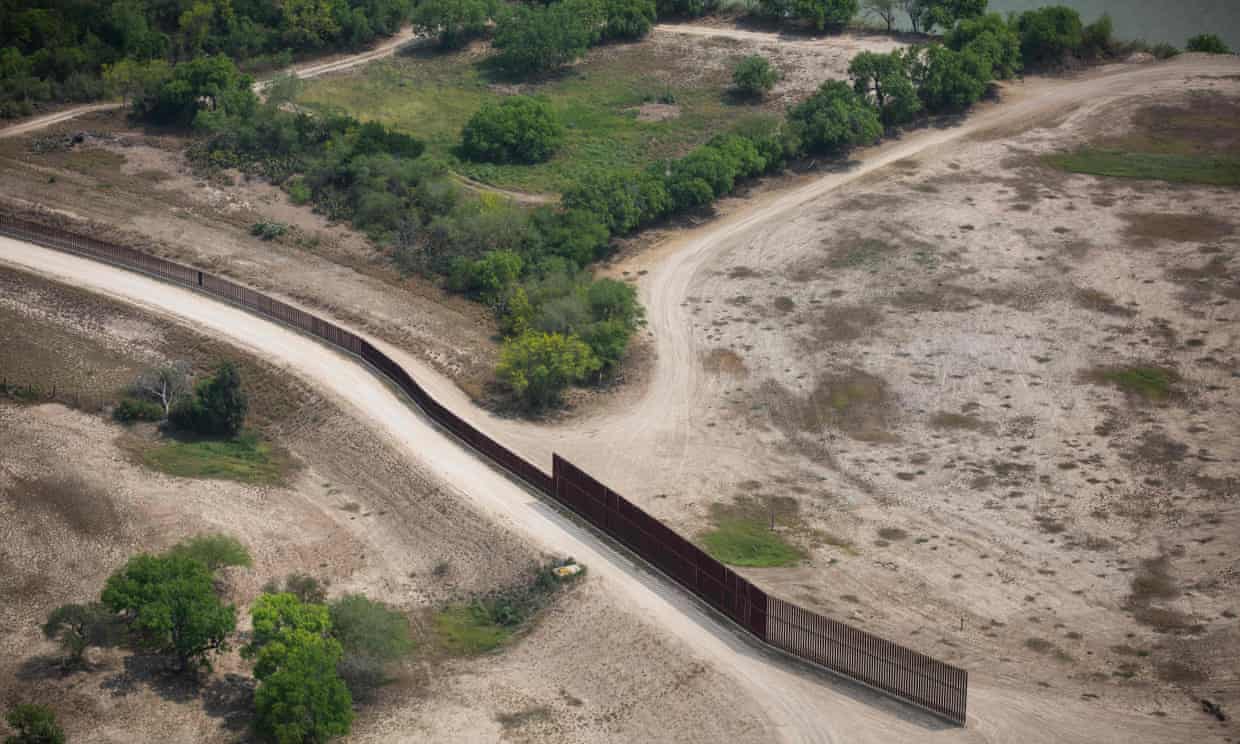 A section of the US-Mexico border fence near McAllen, Texas.
Palmer Luckey, the virtual reality pioneer, left Facebook in 2017, six months after it was discovered that he had secretly funded a pro-Trump campaign group dedicated to influencing the US election through "shitposting" and "meme magic".
The 25-year-old Oculus founder now has a new venture, Anduril Industries, this time supporting Trump's immigration policies directly through the creation of a surveillance system designed to detect unauthorised crossings of the Mexican border.
Anduril Industries is one of a growing number of companies playing on the fear of "bad hombres" to cash in on government contracts for hi-tech virtual alternatives to physical wall. From drones and sensors to AI-powered facial recognition and human presence detection, these surveillance systems promise cheaper border control but at what cost to civil liberties?
"These systems are reflective of advances in sensor and analytics technologies that are going to have serious repercussions for Americans' privacy," said Jay Stanley, senior policy analyst with the ACLU. "The combination could turn us into a surveillance society where our every move is tracked."
According to an in-depth report by Wired, Anduril's eventual plan is to offer the military some kind of "Call of Duty goggles" that tell you "where the good guys are, where the bad guys are". …
---
THE HIGHEST YET

Nearly nine months after Hurricane Maria slammed into Puerto Rico, nobody knows how many people died because of it. Estimates range from the government's official toll of 64—broadly seen as a gross undercount—to Harvard University researchers' 4,645, an extrapolation that some say is wildly inflated.
Quartz and Puerto Rico's Center for Investigative Journalism (CPI) set out to get individual stories. In December, we asked Puerto Ricans to report Maria-related deaths through an online survey. Hundreds of people wrote back, making for a total 319 collected cases (once combined with earlier counts by CPI and the government). At least 244 deaths have been verified—the largest number of individual deaths yet reported.
These are real people, whose stories complicate the official causes of death. For nearly 40 days after Hurricane Maria, Mariana Marrero Figueroa waited for heart surgery. The operation was never performed due to lack of electricity, and Figueroa ultimately died of renal failure at age 72. "I want my mother to count," says María Gómez Marrero, who reported the death.
It's hurricane season once again. As climate change turns extreme weather into a more common occurrence, better data on the long tail of Maria's tragedy might help save lives around the world. …
---
It would be the first division of an existing U.S. state since the creation of West Virginia in 1863.
California's 168-year run as a single entity, hugging the continent's edge for hundreds of miles and sprawling east across mountains and desert, could come to an end next year — as a controversial plan to split the Golden State into three new jurisdictions qualified Tuesday for the Nov. 6 ballot.
If a majority of voters who cast ballots agree, a long and contentious process would begin for three separate states to take the place of California, with one primarily centered around Los Angeles and the other two divvying up the counties to the north and south. Completion of the radical plan — far from certain, given its many hurdles at judicial, state and federal levels — would make history.
It would be the first division of an existing U.S. state since the creation of West Virginia in 1863.
"Three states will get us better infrastructure, better education and lower taxes," Tim Draper, the Silicon Valley venture capitalist who sponsored the ballot measure, said in an email to The Times last summer when he formally submitted the proposal. "States will be more accountable to us and can cooperate and compete for citizens." …
DEGREE OF DIFFICULTY: Where California now has two seats in the 100-person U.S. Senate, the three states would have six seats in a 104-member chamber. That would dilute the power of other states and increase the power of what used to be a single state if its six senators banded together on various issues.
---
Newsweek and the race to fill Google with suicide news.

Warning: This piece contains language and content regarding suicide that some people may find sensitive or triggering.
Fashion designer Kate Spade died by suicide on Tuesday, June 5th. She was 55. Anthony Bourdain, the good-natured celebrity chef, died three days later, at 61, also by suicide. Bourdain and Spade's deaths were doubly mourned because they were icons: Spade's handbags defined a part of '90s New York City; Bourdain's legacy as an astute, caring chronicler of the kitchen and other parts of the world is as yet unmatched.
The day Bourdain died, The New York Times published a remembrance by Pete Wells, the paper's restaurant critic. It wasn't quite an obituary, though it did summarize Bourdain's life, and it wasn't just a paean, because Wells chastised Bourdain (gently, of course) about what unsavory behaviors he might have prolonged with his veneration of swaggering kitchen jocks. In print, the headline read "Culinary Sage Who Served Up Unsavory Truths"; online, it read "Anthony Bourdain Was a Teller of Often Unappetizing Truths." At The Washington Post, the print and web headlines were the same: "'Brilliant, fearless spirit': Fans and friends mourn Anthony Bourdain, who died at 61." Both were measured, sober examples of how to write a headline after a person has died.
Newsweek, on the other hand, took the opposite tack, producing a series of stories clearly designed to feed search engine demand. "Who Is Anthony Bourdain's Ex-Wife Ottavia Busia? Chef Dead At 61," read one; "What Is Anthony Bourdain's Net Worth? Chef, Found Dead At 61, Built Cooking Empire, But Money Wasn't Top Concern," read another. (There were three others in the same vein. The news site Splinter called the practice "grimy as fuck.") Those headlines were eventually changed — they now read "Restaurant Business 'Brought Together' Anthony Bourdain and Ex-Wife Ottavia Busia" and "How Anthony Bourdain Used Immense Wealth, High Profile to Champion Charitable Causes" — but the site's drive to capture a piece of the massive audience searching for details clearly remains.

Google Trends data showing a spike in searches for "anthony bourdain net worth" after his death
---

Google Trends data showing a spike in searches for "anthony bourdain wife" after his death
---
In the days following both deaths, there was an outpouring of grief and well-meaning suggestions about the power of checking in on the people you know as a deterrent to suicide. But there was also a flurry of prurient interest in highly personal details: for Bourdain, it was his family and his money. For Spade, it was what she used to kill herself and how she did it. …
---
Much like death, taxes, and getting a bit of popcorn stuck in your teeth, having an incompetent boss feels like one of those inescapable human experiences. The feeling that all bosses are incompetent tools even has a name: the Peter Principle, as coined by Dr. Laurence J. Peter. The Peter Principle posits that people get picked for promotion until their promise peters out and their position puzzles them, i.e. you get stuck in the job you suck at. That's amazing insight for a scholar who named his theory of incompetence after himself.
More of a documentary than a comedy, as it turns out.
The reason for this flawed system is that businesses use the wrong metrics to reward their workers. When looking to promote someone, higher-ups tend to pick their best employees, i.e the ones who are great at their current job, instead of trying to figure out which employee would be the best at the job they'd be promoted to. After all, just because you're the best rodeo clown on the circuit doesn't mean you're cut out to be Head Rodeo Clown and organize the Barrel Safety seminars.
Of course, the notion of your bosses always rising "to their level of incompetence" has been more of a universal intuition than a well-tested theory, but that has changed now. Researchers have published a study offering empirical evidence that the Peter Principle is true by examining hard data of sales teams and their managers from 214 different firms (because it's easy to determine competency in a field in which your entire worth is ruthlessly derived from how many dictionaries you can sell per minute). Data showed that when ranking each member in a sales team, the chances of them getting a promotion rose by a massive 15 percent per rank. However, when promoted, that same ranking comes with an incremental 7.5 percent decrease in productivity to all of the new manager's subordinates. So quite ironically, the better someone was at making sales, the worse they were at selling their employees on them being a good manager. …
---
DELETE IT!

Get rid of those embarrassing queries.
Facebook knows a lot about you—including every time you've searched for an ex, a crush, or any other person on the platform.
This little tidbit is part of a 225-page document which includes hundreds of questions for Facebook from US senators from the Judiciary Committee, and the company's answers, submitted Friday (June 8). They are follow-ups to Mark Zuckerberg's testimony before the committee in April.
California senator Kamala Harris asked in detail about the scope of Facebook's data collection, and whether it "collects and permanently stores" every search users make for another person on Facebook.
The company answered that indeed, it did keep all the records of your online stalking. There's good news: you can delete any search query you want, although it will take about six months for the log to completely disappear, Facebook says. Just go to the "Activity Log" on your profile page and click on "Search History." Next to every query, there's an option to delete it. Technically, no one can see this information except yourself, but better be safe than sorry, right?
Facebook's responses to the Senate revealed some other creepy things it knows about you, including tracking your mouse movements, and whether you're actively looking at Facebook or if it's in the background. …
---
The rare vase was found in a shoebox in an attic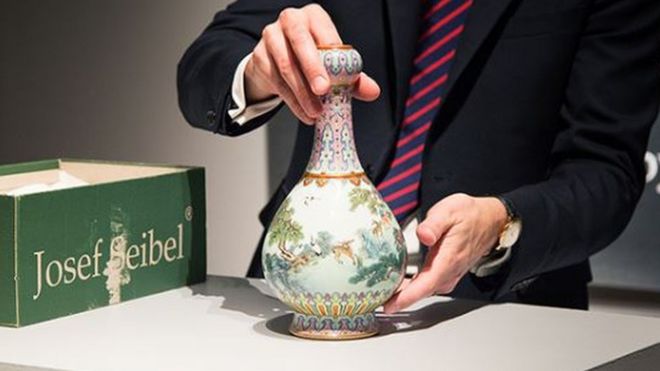 An 18th Century Chinese vase, left for decades in a shoebox in France, has sold for 16.2m euros (£14.2m).
The vase was auctioned at Sotheby's in Paris on Tuesday and sold for more than 20 times its estimated guide price – 500,000 to 700,000 euros.
It's the highest price ever reached for a single item sold by Sotheby's in France.
The vase formed part of a family inheritance and was recently discovered in an attic.
Sotheby's Asian arts expert, Olivier Valmier, said the seller "took the train, then the metro and walked on foot through the doors of Sotheby's and into my office with the vase in a shoebox protected by newspaper.
"When she put the box on my desk and we opened it, we were all stunned by the beauty of the piece.
"This is a major work of art," Valmier continued. "It is as if we had just discovered a Caravaggio." …
DEGREE OF DIFFICULTY: "We didn't like the vase too much, and my grandparents didn't like it either."
Ed. I bet they really like the 16.2m euros.
---
STILL BORING

A decade ago.
There was a time when visiting Apple's website, or one of its stores, was an explosion of color. I recently came across this random page from 2008:
I miss decade-ago Apple pic.twitter.com/nKWsaZluZL

— Mike Murphy (@mcwm) May 22, 2018
When founder Steve Jobs returned to Apple in 1997, he infused a sense of color and vibrancy that had been lacking from a company that had become stuck in a rut of selling beige boxes. He introduced the iMac, a spheroid bubble of green and white plastic and glass, a little over a year later. It was like no computer on the market, and it revitalized Apple. For a while, the company stuck to this design trend, selling increasingly ambitious and playful products, including the original iPod, the iBook G4, the Power Mac G4 Cube, the iPod Nano, Touch, and Shuffle, and even the iPhone 5c. Today, the only colors you'll find on Apple products is black, white, shades of grey, and occasionally, gold. We don't even have rose gold anymore. Real pops of color are reserved for accessories like watch bands and phone cases.
Something changed over the last decade. Perhaps it was the hiring of Angela Ahrendts from Burberry to run Apple's retail division and her increasing influence within the company. Perhaps it's just because metal looks more premium than plastic does. For whatever reason, Apple looks and acts far more like a luxury brand than a consumer-technology brand in 2018.
Before the iPhone (and for a little while after), phone designs were wacky as hell. They had sliders, bizarre button layouts, fold-out keyboards, removable fronts and backs, and trackballs. Nokia had an entire line of phones that seemed dedicated to trying out new ideas. None of them worked out, really, but it was still fun to try. …
---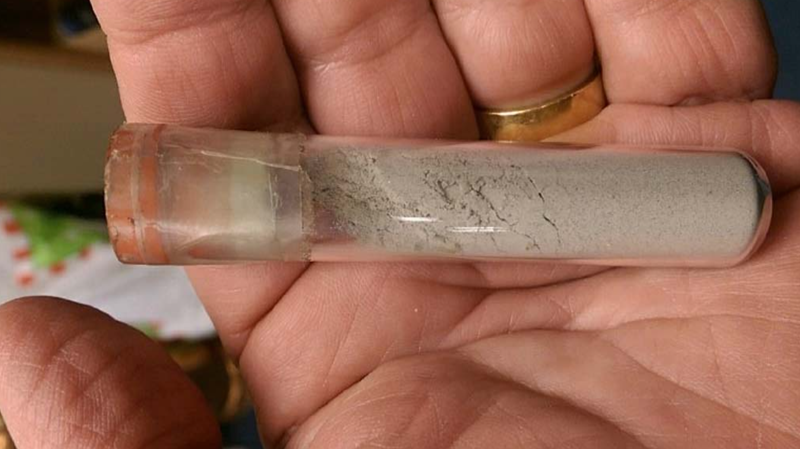 The question of who owns the moon is at the center of a new lawsuit filed against NASA by a woman who wants to keep a vial of lunar dust gifted to her by astronaut Neil Armstrong.
The woman, Laura Murray Cicco, filed a lawsuit against the space agency last week preemptively—NASA hasn't come for her vial, but the agency has tried to seize lunar mementos in the past. Cicco's mother "gave her a glass vial with a rubber stopper full of light grey dust" when she was 10-years-old, according to the court document, but reportedly hadn't seen it "for decades" until five years ago when she was going through her late parents' belongings.
Armstrong was allegedly friends with Cicco's father, late U.S. Army Air Corps pilot Tom Murray. Both men were reportedly members of Quiet Birdmen, a secret club for male aviators. Armstrong reportedly gave the vial to Cicco in the '70s, which included a handwritten note on the back of one of her father's business cards. It reads: "To Laura Ann Murray — Best of luck — Neil Armstrong Apollo 11."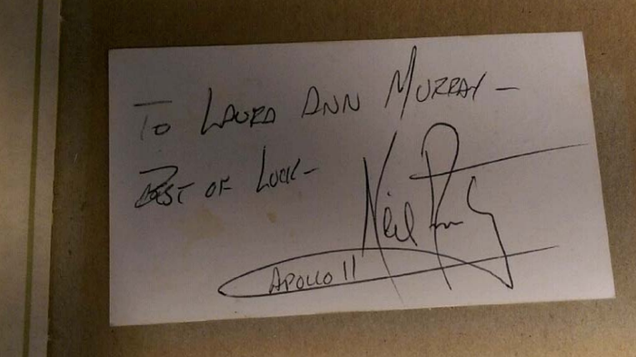 The authenticity of the note and the moon dust have both been tested by experts. A handwriting expert authenticated Armstrong's note, according to Cicco's attorney, Christopher McHugh. The latter isn't as firmly substantiated—one expert found that the moon dust in Cicco's vial "may have originated" from the lunar surface, according to court documents, the Washington Post reported, while another test found the composition of the moon dust sample to be similar to the "average crust of Earth." But the inconclusive finding doesn't necessarily discount the potential authenticity of Cicco's moon dust. The expert wrote in his report that Earth dust could have potentially mixed with the moon dust sample, according to the court document. "At this point, it would be difficult to rule out lunar origin," the expert wrote. …
---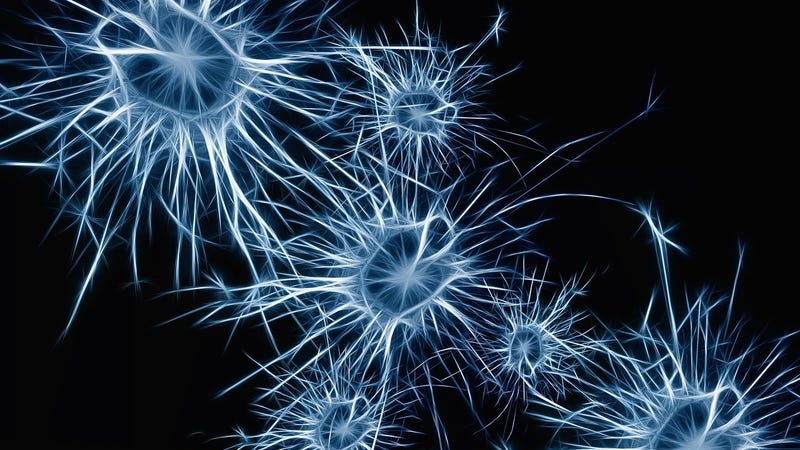 In recent years, psychedelic party drugs such as LSD and MDMA have been studied by scientists for their potential ability to treat mental health problems like depression and anxiety—often in microdoses much smaller than the what a person would take to trip. But while the research into these drugs is promising, there's still a lot we don't understand about how they affect the brain. A new study, published Tuesday in Cell Reports, seems to offer the strongest evidence yet that they can actually help repair the brain's circuitry and function.
The researchers, primarily from the University of California, Davis, exposed lab-cultured neurons from humans, rats, and other animals to various psychedelics. Drugs from different classes were used, including the amphetamine MDMA, the tryptamine psilocin (one of the psychoactive ingredients in hallucinogenic mushrooms), and the ergoline LSD. The neurons were taken from the prefrontal cortex, an area of the brain thought to be crucial in the development of certain mental illnesses.
Most of the psychedelics tested, the researchers found, promoted the growth of new dendrites from a neuron cell, which help transmit information from other neurons to the cell, as well as increased the density of small protrusions on these dendrites, known as dendritic spines. They also jumpstarted the growth of new connections, or synapses, between individual neurons. Similar effects were also seen in the brains of living test animals. …
---
If you need a handsome face for your product's label or a cute kid for your PSA poster, you could go through the trouble of hiring somebody and doing a photo shoot … or you could simply open up your magical computing device and go grab any old pic that seems right. This practice is why today, a random nobody can be wondering down the sidewalk, look at a billboard for a thing they've never heard of, and say, "Wait, is that me?"
5. An Old Greek Man Found Out He Was The Face Of Turkish Yogurt
---
Everyone likes yogurt, right? No. I have had a two-year feud with yogurt for reasons I legally can't get into here. That said, there's one man who hates yogurt more than me out there, and that man is Minas Karatzoglis (whose name may actually be Minas Karatzoglou, because the media is super awesome at research and I found both listed in different articles about the same story).
The multi-named Greek man was informed by a friend one day that they'd seen his picture on a container of Turkish-style yogurt (which was, naturally, made by a Swedish company). Our Greek friend, who'd had his picture taken years earlier at a fair wearing traditional garb, had no idea anyone used the photo for anything, and he definitely didn't give permission for it to be used to shill yogurt.
Eat that yogurt, and the last thing you'll ever see is more glorious facial hair swarming you like Africanized bees!"
In a weirdly prejudicial twist, the man was wearing weapons owned by his great-grandfather in the photo — weapons he'd used to fight the Turks years earlier when Greece separated from the Ottoman Empire. So of all the yogurts in all the world, they put his face on the yogurt of the people who once tried to kill his family. And man, did he not like that. In fact, it was the idea that he might be mistaken for a Turk that offended him more than merely having his photo stolen.
To be fair, "stolen" may be too strong a word. The Swedish yogurt barons swore they licensed the image from a stock photo service, which is entirely possible. Photographers are known to snap photos of people in public and sell them to such services. Still, after suing for several million Euros, the man was awarded 160,000. In retrospect, this does kind of seem like the face of a dude whom you should probably ask before sticking him on a dairy product. …
---
Video Goodnesses
and not-so-goodnesses
Not everyone is a fan of Dennis Rodman's heartfelt advocacy on behalf of North Korea, but President Donald Trump apparently is.
THANKS to HBO and VICE News for making this program available on YouTube.
---
At a historic nuclear summit with North Korea's Kim Jong-un, President Trump lavishes the brutal dictator with praise and gives him a sweetheart diplomatic deal.
THANKS to Comedy Central and The Daily Show with Trevor Noah for making this program available on YouTube.
---
Donald Trump sees a bright future for Kim Jong-un and North Korea… in hotel real estate.
THANKS to CBS and The Late Show with Stephen Colbert for making this program available on YouTube.
---
President Trump pulled out all the stops for his peace summit with North Korean dictator Kim Jong-un, including creating a dramatic movie-style trailer to mark the occasion.
THANKS to Comedy Central and The Opposition with Jordan Klepper for making this program available on YouTube.
---
Seth takes a closer look at the historic meeting between President Trump and North Korea's Kim Jong-un.
THANKS to NBC and Late Night with Seth Meyers for making this program available on YouTube.
---
まさかのふみふみノーカット版。Uncut video of Maru's kneading!
---
Max and his bird lips are touching the heater.
Yes it's been cool enough a few nights for max to have his heater again.
---
FINALLY . . .
FOISTED

Compromises.
Is literalism killing our symbols?
In the quest to appease LGBTTQQIAAP (lesbian, gay, bisexual, transgender, transsexual, queer, questioning, intersex, asexual, ally, pansexual) communities seeking representation, Portland-based designer Daniel Quasar has proposed an update to the iconic rainbow flag.
In a project called "Progress: A PRIDE Flag Reboot," Quasar introduces four extra symbolic hues in the existing six-color pennant that was admitted to the Museum of Modern Art's permanent collection in 2015. Designed in 1978 by artist-activist Gilbert Baker, the rainbow flag was a conceived as a unifying symbol for LGBTQ communities to "proclaim its own idea of power," as Baker recounts in the book, Stitching a Rainbow.
Quasar, who is currently running a Kickstarter campaign to produce the new design, wishes to improve on a 2017 rainbow flag redesign revealed at gay pride festivities in Philadelphia last year. Extra black and brown stripes were suggested for that flag as a way to highlight the fight against racism, while honoring "black and brown members of the gay community," its designers explained.

2017 Philadelphia update.
What Quasar wants to do is salute Gilbert's original design AND please all parties—an impossible and all-too common designer's dilemma that often results in mediocrity. …
---
IN SOLIDARITY !!!
---
Ed. More tomorrow? Probably. Possibly. Maybe. Not?