Arleta resident Jose Luis Garcia, pictured holding his six-year-old granddaughter Marley, was detained by ICE agents on Sunday. Garcia has permanent resident status in the United States.

The daughter of a Los Angeles man who was detained Sunday outside his home by U.S. Immigration and Customs Enforcement agents spoke out this week about his treatment and the immigration policies that appear to target longtime, law-abiding residents.
Jose Luis Garcia, 62, was watering his lawn and having his morning coffee outside his home in the Arleta neighborhood of San Fernando Valley when ICE agents put him in handcuffs and detained him, according to his daughter, Natalie Garcia.
The arrest came as a shock to the 32-year-old Garcia, who said that her father is a law-abiding, legal permanent resident who came to the United States nearly 50 years ago when he was 13 years old.
He attended Van Nuys High School, and raised his family in Glendale, she said.
Garcia said she was woken up at about 7 a.m. Sunday by the sound of her father yelling her name. She initially thought he was experiencing a medical emergency, but when she came out of the house, she saw eight agents who she did not yet know were from ICE, arresting her father. …
---
The trauma caused by separations is not the byproduct of necessary legal process – it's a punishment designed to be grotesque to scare other migrants.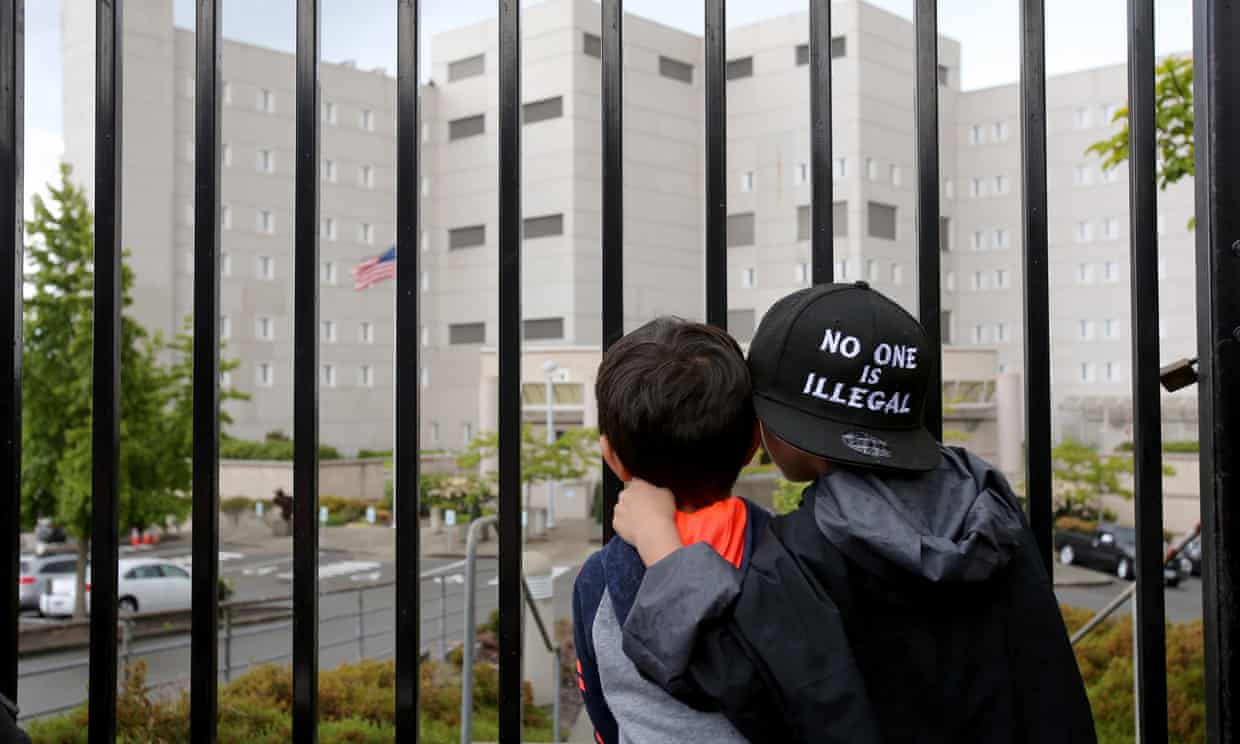 Javier Tapia, five, and his brother, Charlie Tapia, seven, originally from Mexico, stand outside a federal detention center holding migrant women on 9 June in Washington state.
It's impossible to look at the Trump administration's practice of migrant family separation and see it as anything other than what it is: institutionalized child abuse.
By now, there have been real horror stories: parents hearing their children screaming in the next room; a man who committed suicide when his three-year-old was taken from him; children kept in what Oregon senator Jeff Merkley described as a "dog kennel"; a woman being told by a border patrol agent: "You will never see your children again. Families don't exist here. You won't have a family any more."
Enough of these stories have come out that any questions of them being isolated incidents have been put to rest. These are not actions by rogue agents. They are systematic, and they come straight from the top. Indeed, attorney general Jeff Sessions has acknowledged as much, announcing in May a policy which had already been in practice for much of the past year.
Adults caught crossing the border illegally are transferred to criminal custody to be prosecuted for that crime – a misdemeanor – including those exercising their legal right to seek asylum. Their children are taken from them and placed in the custody of the Department of Health and Human Services as "unaccompanied minors". Sessions has equated parents with human traffickers: "If you are smuggling a child, then we will prosecute you and that child will be separated from you as required by law." …
---
As violent street protests between the far right and anti-fascists become standard fare, rightwingers see the press as a threat – and aren't shy to act on it.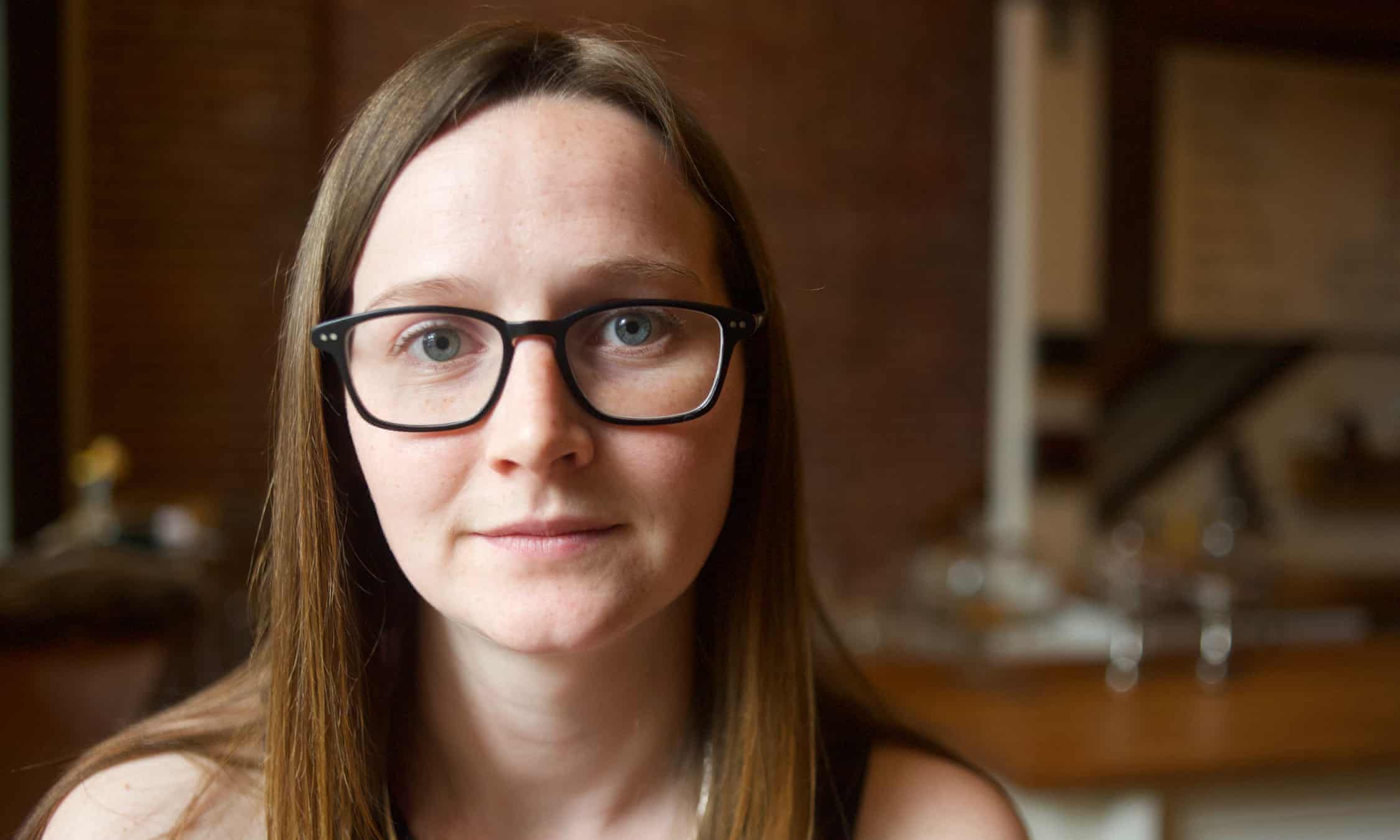 Portland Mercury reporter Kelly Kenoyer, 24.
The truth business is becoming more dangerous for many American journalists.
Two Sundays ago, the Portland Mercury reporter Kelly Kenoyer, 24, went downtown to cover a street protest. It was the first one she had worked as a journalist – Kenoyer didn't begin her career until after the election of Donald Trump.
Within minutes, she was being shoved and manhandled by a masked man aligned with the rightwing Patriot Prayer group.
"I got close to record the argument he was having with [a] counter-protester and he stuck his middle finger up in front of the camera," Kenoyer says, "then shoved me sideways with the same arm."
A bystander intervened on Kenoyer's behalf, and he in turn was threatened by another Patriot Prayer protester. Then "someone shoved him into me and I fell backwards", Kenoyer says.
Kenoyer was shaken by the incident, but after a few minutes she steeled herself to continue her coverage.
Soon after, she narrowly dodged a rock during an exchange of missiles on Portland's waterfront. Both sides – rightwing activists and leftwing counter-protesters – were hurling stones and bottles, but the rock that hurtled by her came from where the rightwing group was. …
---
MIND THE GAP

Like-minded individuals.
The corporate tax cuts enacted by president Donald Trump and the Republican party are supposed to lure investment back to the US, leading to an increase in wages for working Americans.
But workers' wages have grown half as slowly in the first five months of 2018, with the tax law in force, compared to the first five months of 2017. And average worker wages were actually higher before the tax law was enacted.
Why haven't predictions of rising wages come true? An ambitious new paper released by economists Thomas Tørsløv, Ludvig Wier and Gabriel Zucman argues that the tax bill contains a fundamental misunderstanding about global capitalism.
At its heart, the law reasons that in a world of mobile capital, the country with the lowest corporate taxes will attract the most business investment, creating the most high-paying jobs. This logic undergirds much of what economists believe about the interaction between foreign investment and taxation, and is one of the sole points of agreement between Apple CEO Tim Cook and Trump. The bill therefore cuts the corporate tax rate to 20%, and largely exempts foreign profits from US tax.
The new paper turns this model on its head. Its key insight will be obvious to anyone who keeps an eye on the offshore financial system: When companies move money to tax havens, they don't build factories or hire workers—they're just re-arranging paper. …
---
Enbridge wants to build a new tar sands pipelin.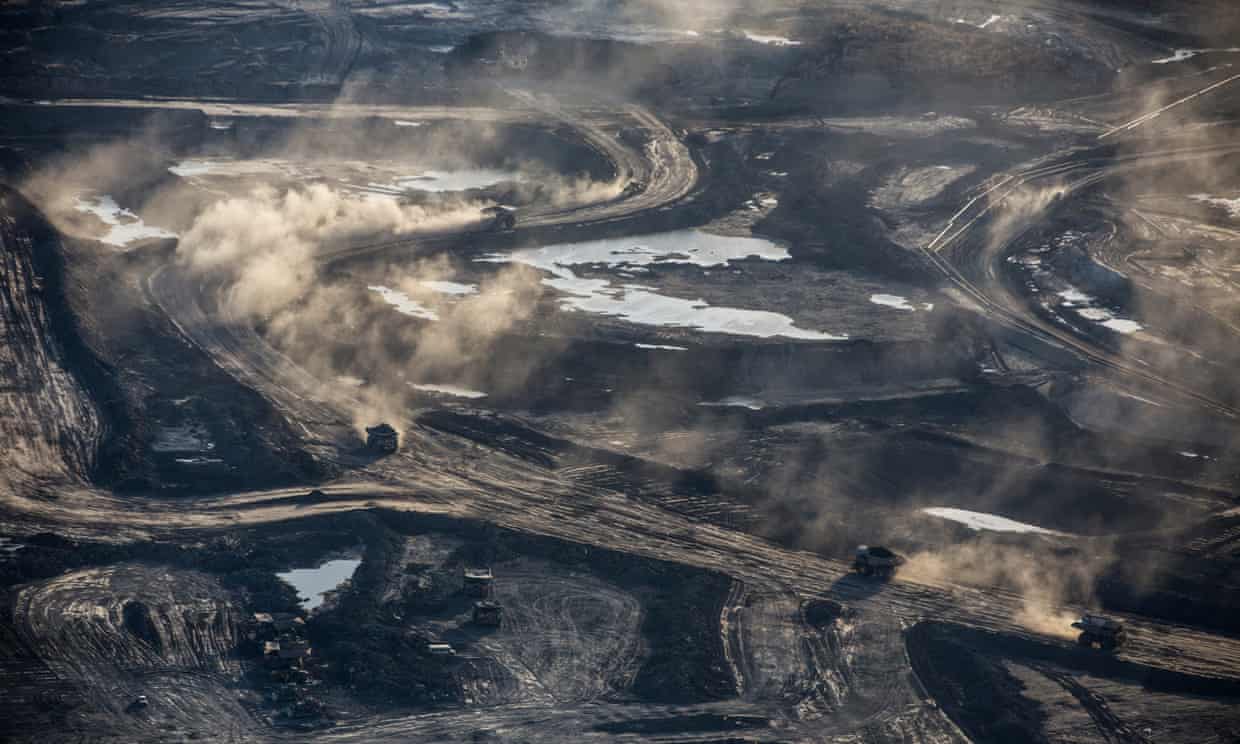 Trucks and machinery along routes within the Suncore tar sands site near to Fort McMurray in Northern Alberta.
Tar sands are the dirtiest fossil fuels. These are low-quality heavy tar-like oils that are mined from sand or rock. Much of the mining occurs in Alberta Canada, but it is also mined elsewhere, in lesser quantities.
Tar sands are the worst. Not only are they really hard to get out of the ground, requiring enormous amounts of energy; not only are they difficult to transport and to refine; not only are they more polluting than regular oils; they even have a by-product called "petcoke" that's used in power plants, but is dirtier than regular coal.
This stuff is worse than regular oil, worse than coal, worse than anything. Anyone who is serious about climate change cannot agree to mine and burn tar sands. To maintain climate change below critical thresholds, tar sands need to be left in the ground.
This fact is what motivated me to testify to the Minnesota Public Utilities Commission last November, to inform my state's ruling commission about the impact of tar sands on the climate. Canadian energy company Enbridge has petitioned to put a pipeline through my state to carry this dirty tar to refining sites on the coast. …
---
When you think of most historical figures of the last 200 years, you probably imagine them as fragile relics who spent all of their time drinking gin by the fireside and trying not to contract polio. But when they weren't making history, some of these nerdy and eccentric icons of yore got involved in some pretty shady business — crimes they then had to thwart like utter badasses. For example …
4. Sir Arthur Conan Doyle Solved Two Real Mysteries
---
In 1906, Sir Arthur Conan Doyle received a strange letter from an even stranger man in prison asking him to prove his innocence. This wasn't too surprising for Doyle; this wasn't the first loopy fan who had asked him to solve a mystery, which would be like falling from a tall building and yelling for the writers of Superman to catch you. However, having recently lost his wife, Doyle grabbed the chance not to have to stare lifelessly at his wall all day, and the game was afoot.
George Edalji had been arrested and convicted of mutilating horses and livestock, as well as sending letters to women threatening to do the same to them, though he kept insisting he was no sort of sexist cow murderer. Upon meeting Edalji, it didn't take Doyle long to get into Sherlock mode. He immediately noticed that Edalji was so shortsighted that he held newspapers an inch away from his face. Too shortsighted, surely, to sneak up on livestock on a darkened moor without tripping and falling on his knife. Doyle suspected that his client had been framed, a quick patsy for the very sloppy, very racist Staffordshire Police. Also, while Edalji was in prison, the attacks were still happening.
A clue, perhaps?
The novelist quickly figured out a much more likely suspect: a local man with previous arrests for violence and a vocal lover of knives (yup, that'll do). Then, as fearlessly as his greatest creation, Doyle started hammering the police chief to reopen the case. However, unlike with his fiction, he couldn't simply write "and justice prevailed" and be done with it. He soon started receiving letters from an anonymous source (it was the police chief) warning him to back off the case, lest he "run the risk of losing kidneys and liver." Fortunately, the government eventually took notice of Edalji's case and, after reviewing the evidence, pardoned him of all crimes.
Having caught the snooping bug, Doyle took another mystery several years later…
---
BEYOND LITHIUM

Another type of energy storage?
The world needs radical new energy technologies to fight climate change. In 2016, Quartz reported that a group of billionaires—including Bill Gates, Jeff Bezos, Jack Ma, Mukesh Ambani, and Richard Branson—launched Breakthrough Energy Ventures (BEV) to invest at least $1 billion in creating those technologies.
Now, 18 months later, Quartz can reveal the first two startups that BEV will be investing in: Form Energy and Quidnet Energy. Both companies are developing new technologies to store energy, but taking completely different approaches to achieve that goal.
Why it matters
The way to reach the world's climate goals is straightforward: reduce our greenhouse-gas emissions to zero within the next few decades. But the energy technologies that can help us get there tend to need lots of money and long lead times to develop. That's why many conventional investors, who are looking for quicker returns, have burned their fingers investing in clean tech.
The wealthy investors of BEV want to remedy that. Their $1 billion fund is "patient capital," to be invested in only companies working on technologies capable of cutting global carbon emissions by at least 500 million metric tons annually, even if they may not provide returns on investment for up to 20 years. …
---
SAFE FOR WORK

Hand in hand.
American workers know the truth. Their jobs aren't going anywhere.
The typical narrative about the US labor market is that it is increasingly unstable. Robotics, artificial intelligence, and outsourcing mean jobs are tenuous, driving people in droves to the "gig" economy and other alternative arrangements that aren't full-time.
This narrative is wrong. The truth is that job market is far less dynamic than it was a few decades ago. In the early 1980s, 16-18% of all jobs were destroyed every year in the US. In 2014, that number was less than 12%. The rate of people switching jobs also fell, as well as the number of people moving for jobs. The share of full-time independent contractors is also falling.
Workers recognize this. According to newly released data from the Bureau of Labor Statistics, the percentage of Americans who think their job won't last for another year continues to fall. In 2017, only 3.8% of workers thought their job wouldn't last, down from 4.1% in 2005 and 4.9% in 1995.
…
---
Starship Technologies builds autonomous food delivery robots.
Starship Technologies co-founder Ahti Heinla told Business Insider that people sometimes kick the company's food-delivery robots.
He said the vast majority of interactions with its machines are harmless, but some fall victim to being an "anger management" tool.
It's an early insight into how cruel humans could be to robots.
---
The company behind tiny food delivery robots has admitted that people are kicking its machines — and it's an early insight into how cruel humans could be to robots.
Starship Technologies was launched in 2014 by Skype cofounders Ahti Heinla and Janus Friis. It makes 22-inch tall robots that roll along the pavement at 4mph delivering food to people.
Starship is just getting started and this week raised $25 million and appointed Airbnb veteran Lex Bayer as its new CEO. The ambition is to scale up and bring the robots to millions of people around the world.
Heinla told Business Insider that while most people like the robots, there are a few who take exception. …
---
ALGO FOR IT

Automate, automate, automate.
Algorithms have usurped Amazon's retail decision-makers.
The e-commerce company once relied on humans to predict demand of certain products, such as anticipating and ordering a glut of the season's hottest toys ahead of the holiday season. But a report from Bloomberg June 13 shows that the decision-making process has slowly transitioned towards automated ordering and communication with manufacturers, leaving humans in the lurch.
This trend isn't surprising at an automation-minded company like Amazon, but it's indicative of a wider trend in analytics-based jobs: The algorithms are coming. Whether it's insurance adjusting or product buying like Amazon's workers, there could be software that does an increasingly better job for a lower cost than a human salary.
The transition within Amazon is credited to two forces. The company launched a pilot project called "hands off the wheel" that automated demand forecasting and negotiating prices with vendors, and the rise of the Amazon Marketplace, where vendors can bypass Amazon's buyers and sell their wares directly on the site on their own. …
---
The company's slick, wireless earbuds work great, but they foreshadow startling changes to the social fabric.
The moment I put the Apple AirPods in my ears, I feel like I've already dropped them in the toilet. They are so small and slippery. The mere act of removing these precious, wireless ear buds from their lozenge-shaped case makes them feel like a futuristic cure to unknown ills. I am late to adopt them, so I indulge a marvel. I take one out of an ear; this time I feel like I'm sure to ingest it, eventually, mistaking it for a space-age apparatus for wellness or transhumanism. My AirPods, I am convinced, are not long for this world.
Worrying about losing something is a good sign that you feel endeared to it. And, like so many others, I am: The Apple AirPods might be the best product Apple has produced in years. By contrast, I've dropped my iPhone in the toilet before, but it almost felt like a relief to do so, at least for a moment. I despair holding it in my hand, but there it is in my hand anyway, almost all the time.
Earphones are now mated to that rectangle of glass and compulsion, perhaps irreversibly. What is the point of ear buds except to listen to media provided by a smartphone—and therefore to connect you to the compulsive lure of a life run by devices? And yet, listening equipment has retained the personal solitude that smartphones have partly eroded. They occupy an orifice in your head. They whisper directly to your brain. They fit inside a closed palm like a secret.
But by going wireless, and by doing it so well, AirPods also decouple that intimacy from the tether that generally has signaled it in social circumstances. And even though it seems like a small matter—just a wireless headset—the device could fundamentally alter the way people interact with machines, and with one another. …
---
HELL IS OTHER PEOPLE

Go it alone.
Slurping ramen at a noodle bar, contemplatively sipping a coffee at a sidewalk cafe, or wandering through a sprawling street market. These are activities that are so stimulating to the senses when traveling, they hardly require a companion to be enjoyed. And yet, so many travelers wait on booking their dream trip because they don't have the right person to go with.
That's a mistake, at least according to Stephanie Rosenbloom, a New York Times travel journalist and the author of the new book Alone Time: Four Seasons, Four Cities, and the Pleasures of Solitude. "When you're not sitting across from someone, you're sitting across from the world," writes Rosenbloom [paywall], who spent time in Istanbul, Paris, Florence, and New York as a solo traveler while writing her book. She said her hope is to inspire readers to turn would-be dream trips into actual itineraries.
"I really wanted to write something which gave people permission to not wait for the perfect moment, or wait until their schedule aligns with their best friend's, or until they meet the love of their life," Rosenbloom said.
Solo travel, by all accounts, is on the rise. Adam Cooper, president of millennial-focused travel company Contiki, says that by the end of this year, three quarters of the travelers the company is leading on trips out of the US will be solo wanderers, and other companies report similar numbers. Their most popular trip with solo travelers is a 13 day, nine country European tour, which he says allows travelers the "shared experience of being with a group of people" but also the freedom and time to explore alone. …
---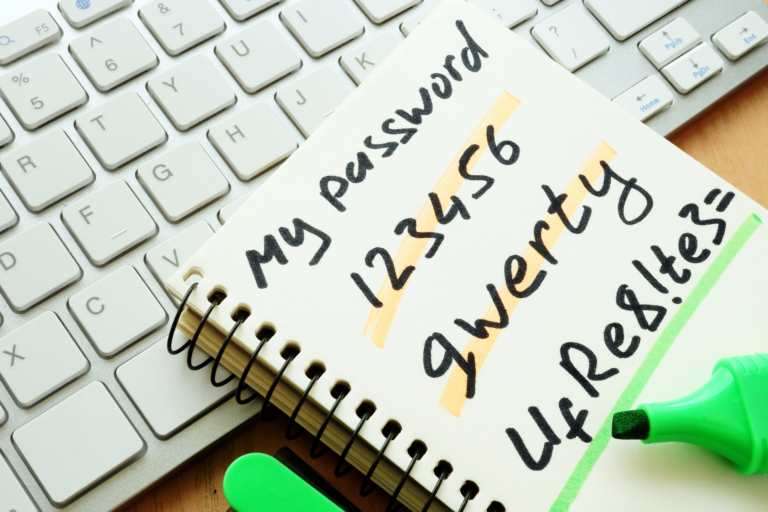 Laura S. asks: Who was the first to come up with the idea of using passwords for computers instead of other authentication?
Something akin to passwords have seemingly been used for at least as long as humans have been recording history. For example, one of the earliest references to something like a password is mentioned in the Book of Judges, which was first written down sometime around the 6th or 7th century BC. Specifically, it states in Judges 12:

And the Gileadites took the passages of Jordan before the Ephraimites: and it was so, that when those Ephraimites which were escaped said, Let me go over; that the men of Gilead said unto him, Art thou an Ephraimite? If he said, Nay;
Then said they unto him, Say now Shibboleth: and he said Sibboleth: for he could not frame to pronounce it right. Then they took him, and slew him at the passages of Jordan…
Fast-forwarding a bit in history and Roman legionaries are known to have used a simple system of passphrases to discern whether a stranger was friend or foe. Second century BC Greek historian, Polybius, even describes in detail how the password system worked in terms of making sure everyone knew what the current password was:

…from the tenth maniple of each class of infantry and cavalry, the maniple which is encamped at the lower end of the street, a man is chosen who is relieved from guard duty, and he attends every day at sunset at the tent of the tribune, and receiving from him the watchword—that is a wooden tablet with the word inscribed on it – takes his leave, and on returning to his quarters passes on the watchword and tablet before witnesses to the commander of the next maniple, who in turn passes it to the one next him. All do the same until it reaches the first maniples, those encamped near the tents of the tribunes. These latter are obliged to deliver the tablet to the tribunes before dark. So that if all those issued are returned, the tribune knows that the watchword has been given to all the maniples, and has passed through all on its way back to him. If any one of them is missing, he makes inquiry at once, as he knows by the marks from what quarter the tablet has not returned, and whoever is responsible for the stoppage meets with the punishment he merits.
Roman historian Suetonius even mentions Caesar using a simple cipher which required the recipient to know a key, in this case the correct number of times to shift the alphabet, to decipher the message. …
---
Video Goodnesses
and not-so-goodnesses
It's only been in effect for a month, but the Trump administration's new zero-tolerance immigration policy has already yielded so many arrests that the courts are totally overwhelmed and turning to mass trials just to get everyone seen.
Under past administrations, immigrants with no criminal history caught at the U.S.-Mexico border were sent back to their home countries or, if detained, typically housed with their family members as they moved through immigration court.
But over the past month, the U.S. has brought criminal charges against every adult immigrant apprehended — a drastic policy shift that has upped the workload for defense attorneys and clogged federal courtrooms with, at times, over 75 defendants in a given hearing. Most shockingly, it has created conditions that routinely separate adult migrants from their children with no consistent mechanism in place to reunite them.
VICE News obtained audio of one of these mass trials in McAllen, Texas to illustrate what it is like to experience one of the new mass hearings, and to sit down with Assistant Public Defender Richard Gould.
THANKS to HBO and VICE News for making this program available on YouTube.
---
During a meeting in Singapore, Donald Trump presented Kim Jong-un with a short video depicting the prosperity that could come with peace. James Poniewozik, The Times's chief television critic, tells us the video's cartoonish, idealized aesthetic was no accident.
---
BriGette McCoy, Sen. Kirsten Gillibrand and Col. Don Christensen discuss their joint effort to create legal accountability for sexual assault offenders in the U.S. military.
---
A Saudi Arabian fashion show replaces human models with drones, and White House aides are tasked with taping together official documents after President Trump rips them up.
THANKS to Comedy Central and The Daily Show with Trevor Noah for making this program available on YouTube.
---
Is Michael Cohen's legal staffing shake-up the calm before the storm? Because hardly anyone is staying calm about it.
---
Nevertheless, she persisted.
THANKS to CBS and The Late Show with Stephen Colbert for making this program available on YouTube.
---
The Parkland kids have had to suffer a number of cruel trends with increasingly ridiculous names like "swatting" and "crisis acting."
---
It takes a special kind of monster to say that children who survived school shootings are just "actors" and that monster is holding Alex Jones' beer.
THANKS to TBS and Full Frontal with Samantha Bee for making this program available on YouTube.
---
Josh Sharp and Aaron Jackson interpret paintings from conservative artist Jon McNaughton, and Jordan commissions a unique statue for President Trump's birthday.
THANKS to Comedy Central and The Opposition with Jordan Klepper for making this program available on YouTube.
---
Max got to spend an evening with his grandma , pappy, aunt Sheila and uncle Chet while I went to a concert to see Tim McGraw and Faith Hill.
---
FINALLY . . .
CLAUSTROPHILIA
The French artist Abraham Poincheval's latest act of isolation put him inside a giant wooden statue. For a week.
It's not the first time the claustrophile artist has intentionally shut himself in: He has also ensconced himself in a giant rock, a bear sculpture, and giant glass case (the goal was to use his own body heat to hatch chicken eggs). This time, he climbed into a sculpture of a prehistoric lion man in Aurignac, France, where he survived on 20 liters of water and dried fruit and meat.
The performances are often in spaces where the public can interact with Poincheval. The glass case performance was at Palais de Tokyo Contemporary Art Museum in Paris. His recent statue entrapment featured an opening where visitors could speak to him. …
---
Ed. More tomorrow? Probably. Possibly. Maybe. Not?