The death of truth: how we gave up on facts and ended up with Trump

From post-modernism to filter bubbles, 'truth decay' has been spreading for decades. How can we stop alternative facts from bringing down democracy, asks Michiko Kakutani
Fake news ••• precise words, like facts, mean little to Trump.

Two of the most monstrous regimes in human history came to power in the 20th century, and both were predicated on the violation and despoiling of truth, on the knowledge that cynicism and weariness and fear can make people susceptible to the lies and false promises of leaders bent on unconditional power. As Hannah Arendt wrote in her 1951 book The Origins of Totalitarianism, "The ideal subject of totalitarian rule is not the convinced Nazi or the convinced communist, but people for whom the distinction between fact and fiction (ie the reality of experience) and the distinction between true and false (ie the standards of thought) no longer exist."
Arendt's words increasingly sound less like a dispatch from another century than a chilling description of the political and cultural landscape we inhabit today – a world in which fake news and lies are pumped out in industrial volume by Russian troll factories, emitted in an endless stream from the mouth and Twitter feed of the president of the United States, and sent flying across the world through social media accounts at lightning speed. Nationalism, tribalism, dislocation, fear of social change and the hatred of outsiders are on the rise again as people, locked in their partisan silos and filter bubbles, are losing a sense of shared reality and the ability to communicate across social and sectarian lines.
This is not to draw a direct analogy between today's circumstances and the overwhelming horrors of the second world war era, but to look at some of the conditions and attitudes – what Margaret Atwood has called the "danger flags" in George Orwell's Nineteen Eighty-Four and Animal Farm – that make a people susceptible to demagoguery and political manipulation, and nations easy prey for would-be autocrats. To examine how a disregard for facts, the displacement of reason by emotion, and the corrosion of language are diminishing the value of truth, and what that means for the world. …
---
For society to survive, contributions of all kinds must be rewarded.

More and more jobs are vanishing, and they aren't going to come back.
But it's a weird sort of vanishing. Until the late '70s, our increasing worker productivity meant more pay per worker, and a drop in prices of goods. At that point, we started to need fewer workers to make all the stuff anyone would want, and that meant that wages dropped, too. Some of this briefly got hidden by "offshoring" — it was cheaper to move manufacturing to China, then to Bangladesh, and so on — but now those countries are starting to see automation take jobs away, too. The cost of production is dropping to zero.
What's really stupid about this is that it leads to people starving amid plenty. That's because we actually use jobs for three things:
To make things we need.
To allocate resources (via things like wages).
To achieve individual meaning in our lives.
The basic problem is that we can achieve goal #1 with capital equipment right now, and since our companies are shareholder-owned rather than worker-owned, that means that they do so quite cheaply, but in the process stop satisfying goals #2 and #3. …
---

A video showing facial recognition software in use at the headquarters of the artificial intelligence company Megvii in Beijing.Credit
In the Chinese city of Zhengzhou, a police officer wearing facial recognition glasses spotted a heroin smuggler at a train station.
In Qingdao, a city famous for its German colonial heritage, cameras powered by artificial intelligence helped the police snatch two dozen criminal suspects in the midst of a big annual beer festival.
In Wuhu, a fugitive murder suspect was identified by a camera as he bought food from a street vendor.
With millions of cameras and billions of lines of code, China is building a high-tech authoritarian future. Beijing is embracing technologies like facial recognition and artificial intelligence to identify and track 1.4 billion people. It wants to assemble a vast and unprecedented national surveillance system, with crucial help from its thriving technology industry.
"In the past, it was all about instinct," said Shan Jun, the deputy chief of the police at the railway station in Zhengzhou, where the heroin smuggler was caught. "If you missed something, you missed it."
China is reversing the commonly held vision of technology as a great democratizer, bringing people more freedom and connecting them to the world. In China, it has brought control. …
---
It's a lie that wasteful consumers cause the problem and that changing our individual habits can fix it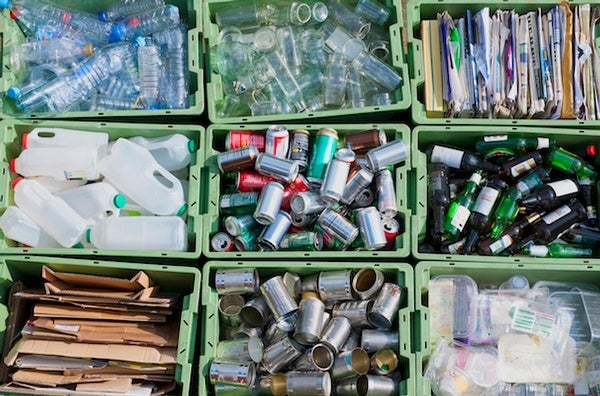 The only thing worse than being lied to is not knowing you're being lied to. It's true that plastic pollution is a huge problem, of planetary proportions. And it's true we could all do more to reduce our plastic footprint. The lie is that blame for the plastic problem is wasteful consumers and that changing our individual habits will fix it.
Recycling plastic is to saving the Earth what hammering a nail is to halting a falling skyscraper. You struggle to find a place to do it and feel pleased when you succeed. But your effort is wholly inadequate and distracts from the real problem of why the building is collapsing in the first place. The real problem is that single-use plastic—the very idea of producing plastic items like grocery bags, which we use for an average of 12 minutes but can persist in the environment for half a millennium—is an incredibly reckless abuse of technology. Encouraging individuals to recycle more will never solve the problem of a massive production of single-use plastic that should have been avoided in the first place.
As an ecologist and evolutionary biologist, I have had a disturbing window into the accumulating literature on the hazards of plastic pollution. Scientists have long recognized that plastics biodegrade slowly, if at all, and pose multiple threats to wildlife through entanglement and consumption. More recent reports highlight dangers posed by absorption of toxic chemicals in the water and by plastic odors that mimic some species' natural food.
Plastics also accumulate up the food chain, and studies now show that we are likely ingesting it ourselves in seafood. If we consumers are to blame, how is it possible that we fail to react when a study reports that there will be more plastic than fish in the oceans by 2050? I would argue the simple answer is that it is hard. And the reason why it is hard has an interesting history. …
---
Imagine the ruins of our modern society on some far-flung future day after Boston Dynamics kills us all. Skyscrapers crumble to dust as vines reclaim them, grass sways over the highways, and all of our laptops grow mushrooms from the filth between the keys. In the absence of man, nature returns. It's a powerful image, but the timetable is all wrong. We can't even turn our backs on our cities for one second without nature sneaking into the most random places. Like how …
5. The Luxor Sky Beam Attracts An Entire Aerial Ecosystem
---
If you drive into Las Vegas at night, the first thing you'll notice is the Luxor Sky Beam — a massive, ultra-bright collection of spotlights and mirrors that fire one thick beam of light straight up into the sky, upskirting God himself. It acts as a metaphorical "bug light," drawing travelers into the den of sin like moths to a flame.
Also, moths. Actual moths.
The Sky Beam attracts millions of bugs, which swirl in a dense cloud above the hotel at all times, as if Moses put a curse on the joint. This massive column of bugs serves as an all-you-can-eat buffet for groups of bats that roost as far as 20 miles away, but still routinely swoop in for a bite. Here's some footage of the carnage:
And the bats in turn serve as snacks for local owls. It's hard to photograph what's going on up there, but here are some long-exposure shots to illustrate the insanity:
Everyone in a five-block radius simultaneously turned into Mumm-Ra.
Anyway, enjoy Las Vegas while you can, before the Sky Beam somehow ends up attracting hundreds of pterodactyls and they take over the city. …
---
The years since 2008 have seen a global crackdown on offshore finance. Yet a few places have doubled down on offering secrecy to the super-rich. Among these, one tiny Caribbean island might be the worst offender.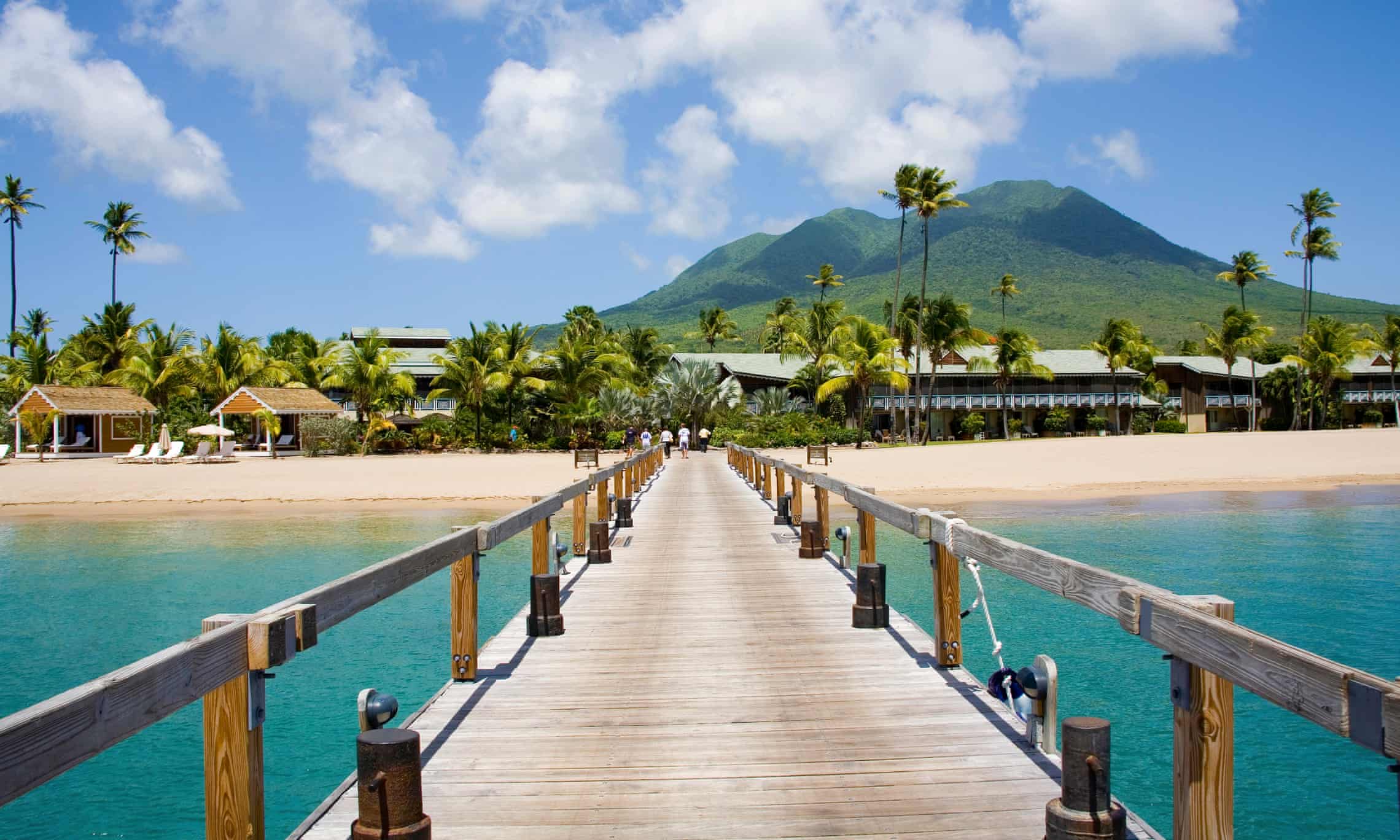 Tax havens hate attention. Places such as Jersey, Switzerland and the British Virgin Islands made a handsome living from helping their clients break other countries' laws for decades, without anyone really noticing. And they liked it that way. Then came the 2007-8 financial crisis, and the good times ended. Rich nations, angry over the loss to their budgets caused by tax dodging, put diplomatic pressure on the havens. Activists, furious over the theft of hundreds of billions of pounds from poor countries, exposed them in the press. The release of vast troves of confidential information – SwissLeaks, the HSBC files, the Panama Papers, the Paradise Papers – cemented a public perception that offshore financial centres exist to help the powerful dodge their obligations to the rest of us, and governments have queued up to punish them. In May, when Britain's parliament voted to force transparency on its Caribbean islands, it was just the latest blow to the offshore havens.
This concerted campaign has threatened the tax haven business model. Since Swiss banks were forced to open up by the US Department of Justice in 2010, their share of the world's offshore wealth has dropped from almost half to less than a third. In the British Virgin Islands (BVI), where UK investigators now have access to corporate ownership information, the number of new companies created annually has fallen by more than 50% since 2012. Jersey's banking sector is barely half the size that it was in 2007.
Although cooperating with outsiders in this way has proven expensive, the havens clearly concluded there was little choice. If denied access to the global financial system, or sanctioned by Brussels or Washington, an offshore centre could be put out of business altogether.
This is good. Tax havens have helped the world's wealthiest and most powerful keep a disproportionate share of the benefits of globalisation, by preventing the rest of us from seeing how much they own. This, in turn, has eroded trust in democracy and capitalism all over the world. Restricting the operations of tax havens, and enforcing true transparency on the ownership of property, is crucial if citizens are truly to take back control of their countries' destinies. …
DEGREE OF DIFFICULTY: Prepare to spend a while; it's The Long Read.
---
Artificial intelligence promises ever more control over the highs and lows of our emotions. Uneasy? Perhaps you should be.

A woman consults her mobile phone at Krasnaya Presnya Depot on Line 5 of the Moscow Underground.
In September 2017, a screenshot of a simple conversation went viral on the Russian-speaking segment of the internet. It showed the same phrase addressed to two conversational agents: the English-speaking Google Assistant, and the Russian-speaking Alisa, developed by the popular Russian search engine Yandex. The phrase was straightforward: 'I feel sad.' The responses to it, however, couldn't be more different. 'I wish I had arms so I could give you a hug,' said Google. 'No one said life was about having fun,' replied Alisa.
This difference isn't a mere quirk in the data. Instead, it's likely to be the result of an elaborate and culturally sensitive process of teaching new technologies to understand human feelings. Artificial intelligence (AI) is no longer just about the ability to calculate the quickest driving route from London to Bucharest, or to outplay Garry Kasparov at chess. Think next-level; think artificial emotional intelligence.
'Siri, I'm lonely': an increasing number of people are directing such affective statements, good and bad, to their digital helpmeets. According to Amazon, half of the conversations with the company's smart-home device Alexa are of non-utilitarian nature – groans about life, jokes, existential questions. 'People talk to Siri about all kinds of things, including when they're having a stressful day or have something serious on their mind,' an Apple job ad declared in late 2017, when the company was recruiting an engineer to help make its virtual assistant more emotionally attuned. 'They turn to Siri in emergencies or when they want guidance on living a healthier life.' …
---
MIND THE Q

Get in line.
Queuing is global, but the way we stand in line depends on where—and who—we are.
The UK, a country that prides itself on its orderly queuing, is home to one of the most famous queues in the the world, The Queue (proper noun, mind you). At Wimbledon's annual two-week tennis tournament, this iconic ticket queue comes with its own 30-page rulebook (pdf). From the maximum size of your bag to the type of vessel you can sip your Pimms from, the guide leaves no question of etiquette to chance.
Other queuing protocols around the world aren't so crystal clear. That's why we asked Quartz reporters and editors for their insights, tips, and anecdotes about the customs of standing in line in the countries they cover or have lived.
GERMANY

Patience.
Given the country's reputation for orderliness and playing by the rules—including pedestrians waiting dutifully at red traffic lights even if there are no cars to be seen for miles—Germans can be surprisingly bad at queuing. It's often unclear where the end of the line is in a German store, but do your best to find it or expect to be openly and embarrassingly reprimanded by other queue standers along with a wave of "tsk-tsk" mutterings.
Supermarket queuing is a bit of a free-for-all, with people barging past each other to get their goods on the belt first. Likewise, when it looks like a new register is opening up, there's a palpable tension while everyone figures out whether to stay put or to grab their purchases and charge to the front of the new line. —Jill Petzinger, a Germany-based reporter
…
---
Video Goodnesses
and not-so-goodnesses
If you're not white, odds are that you've used a 'white voice' on the phone.
It's pretty useful. The 'white voice' can convince the person on the other end to treat you like an actual white person – which means that previously difficult-to-obtain things like bank loans, good customer service, and even prompt responses from 911 are at your fingertips. With a white voice, the world is your oyster.
The white voice is also the main premise behind rapper Boots Riley's debut film, Sorry to Bother You, in which a telemarketer played by Lakeith Stanfield discovers that he's got a very convincing white voice.
Dexter Thomas gave Boots and Lakeith a ring to hear more about the joys of telemarketing.
THANKS to HBO and VICE News for making this program available on YouTube.
---
Trump's SCOTUS nominee Brett Kavanaugh is the subject of a political scandal and it's such a dad move.
---
Ex-White House attorney Ty Cobb has found a quieter, calmer place to spend his days: on the punk rock scene.
THANKS to CBS and The Late Show with Stephen Colbert for making this program available on YouTube.
---
An evening with Max.
---
FINALLY . . .
ON HALLOWEEN IN 2008, about six weeks after Lehman Brothers collapsed, my mother called me from Michigan to tell me that my father had lost his job in the sales department of Visteon, an auto parts supplier for Ford. Two months later, my mother lost her own job working for the city of Troy, a suburb about half an hour from Detroit. From there our lives seemed to accelerate, the terrible events compounding fast enough to elude immediate understanding. By June, my parents, unable to find any work in the state where they spent their entire lives, moved to New York, where my sister and I were both in school. A month later, the mortgage on my childhood home went into default for lack of payment.
After several months of unemployment, my mother got a job in New York City fundraising for a children's choir. In the summer of 2010, I completed school at New York University, where I received a B.A. and an M.A. in English literature, with more than $100,000 of debt, for which my father was a cosigner. By this time, my father was still unemployed and my mother had been diagnosed with an aggressive form of breast cancer. She continued working, though her employer was clearly perturbed that she'd have to take off every Friday for chemotherapy. To compensate for the lost time, on Mondays she rode early buses into the city from the Bronx, where, after months of harrowing uncertainty, my parents had settled. She wanted to be in the office first thing.
In January 2011, Chase Bank took full possession of the house in Michigan. Our last ties were severed by an email my father received from the realtor, who had tried and failed to short sell the property, telling him "it's safe to turn off the utilities." In May, I got a freelance contract with a newspaper that within a year would hire me full-time—paying me, after taxes, roughly $900 every two weeks. In September 2011, my parents were approved for Chapter 7 Bankruptcy, and in October, due to a paperwork snafu, their car was repossessed in the middle of the night by creditors. Meanwhile, the payments for my debt—which had been borrowed from a variety of federal and private lenders, most prominently Citibank—totaled about $1,100 a month.
Now thirty years old, I have been incapacitated by debt for a decade. …
DEGREE OF DIFFICULTY: The delicate balancing act my family and I perform in order to make a payment each month has become the organizing principle of our lives.
---
Ed. More tomorrow? Probably. Possibly. Maybe. Not?