Is compassion fatigue inevitable in an age of 24-hour news?

We have never been more aware of the appalling events that occur around the world every day. But in the face of so much horror, is there a danger that we become numb to the headlines – and does it matter if we do?

In April this year, a woman calling herself Apathetic Idealist wrote to an advice columnist at the New York Times, asking for help in overcoming a sense of political paralysis. This condition, which was keeping her from engaging in "real action", began in November 2016, when Donald Trump won the US presidential election. "I continue to be outraged by this administration's treatment of Latinos, Native Americans, Muslims, LGBT folks, women and so many others," she wrote. "But I'm struggling to summon a response."
"I have no doubt that many people can relate to your letter. I can relate to it," began the responsefrom the columnist, Roxane Gay. "It is damn hard to expand the limits of our empathy when our emotional attention is already stretched too thin."
This seems to be an increasingly common condition. Glance at Twitter or Facebook, and you'll probably see someone say, "I'm so tired". There is so much bad news that it feels like we're running out of emotions. I can relate to Apathetic Idealist, too. For the past several months, I have experienced a creeping psychic exhaustion. "I'm in a numb period," I tell my friends when they send me frantic texts about the day's events or ask me how I'm holding up.
It wasn't always like this. In the months after Trump's election, my husband, John, printed out the phone numbers of our government representatives in Colorado, where we live, and stuck them on the fridge. We started calling them weekly, demanding, even begging them to fight on our behalf – to defend the Americans with Disabilities Act, to fight the attacks on minorities and immigrants and trans people, to fight for gun control. They were supposed to be working for us, weren't they? My heart would beat faster as I made these calls, trying to translate my anger and fear into something coherent. …
DEGREE OF DIFFICULTY: Prepare to spend a while; it's The Long Read.
---
From somewhere in the vast and mysterious "deep state," a dissident agent rises up to give the people cryptic clues about how their heroic president will push back the forces of evil and make America great again. The renegade informant is known only as "Q," and if such a person actually exists, it's not in a movie, but somewhere in the Washington bureaucracy.
Energized by Q's complex web of conspiracy notions about the forces aligned against President Trump, Q's followers have spread virally both online and now out in real life, too, forming a movement known as QAnon that is making itself visible at Trump's rallies and other public gatherings.
QAnon is something old — the latest in a string of conspiracy ideas that take hold of the public's imagination in times of social stress and technological change. And QAnon is something new — a leaderless popular movement made up of people who believe in no one and therefore are willing to believe almost anything.
To believers, Q is a pseudonym for a well-placed U.S. government agent who is posting online distress messages and bits of intel, known as "bread crumbs," in an effort to save the country — and Trump — from hostile forces within the government. Q's missives started appearing last October on 4chan, the mostly anonymous website where fringe ideas incubate and blossom. …
---
After Ice raids Fresh Mark, a meatpacking plant in Salem, Ohio, and detains 146 workers, chaos and confusion follow for affected families.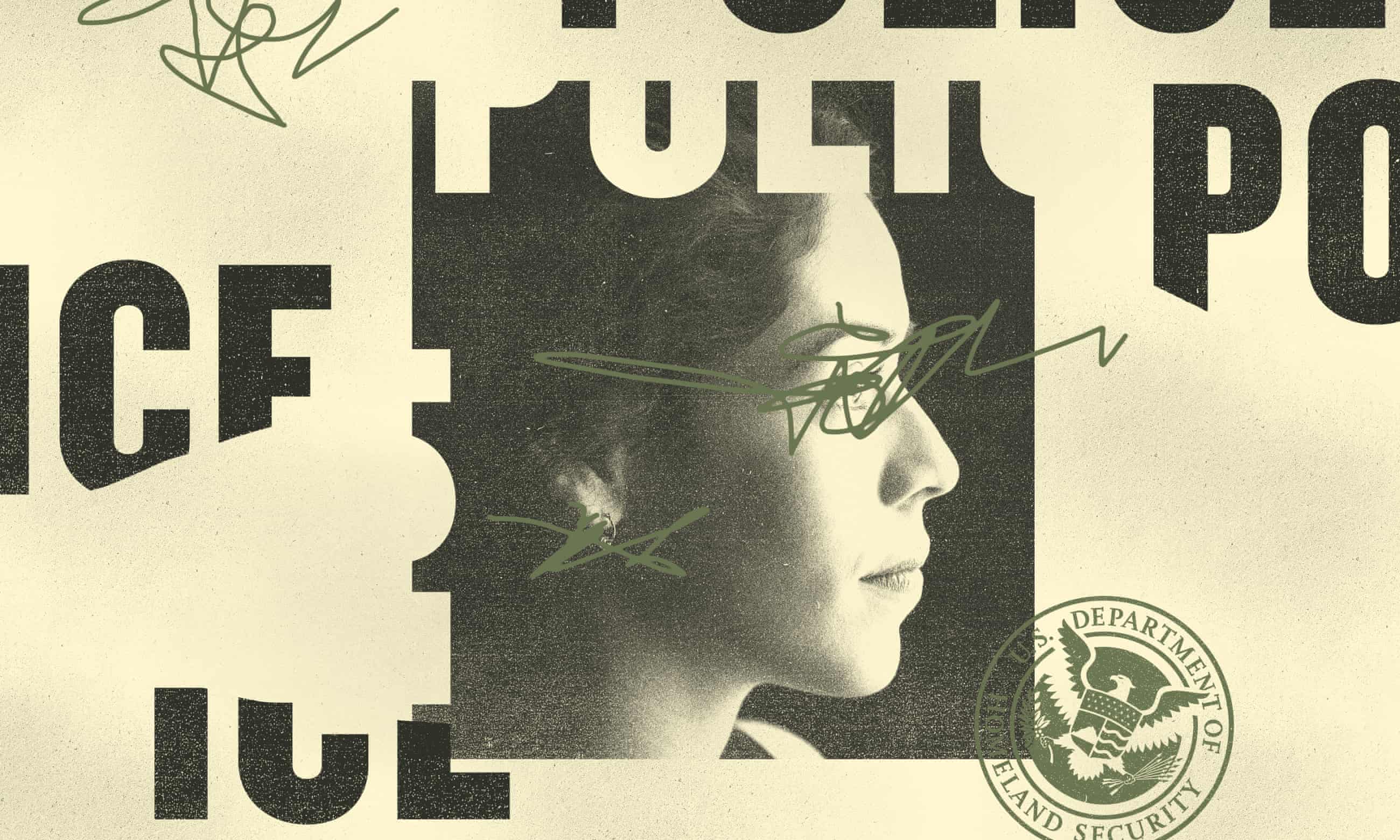 "Pray for my children," she begged us, sobbing. "Que van a hacer mis niños."
On 19 June, ICE officers descended on Fresh Mark, a meatpacking plant in Salem, Ohio, and detained 146 workers. The scene was chaotic. "Nos cayo la tormenta," one worker told me: The storm descended on us.
One minute, people were slapping labels on packages of bacon. The next, there were uniformed men shouting, "Go!" Many workers thought the building was on fire. They fled outside to handcuffs and the swirling lights of police cars. Three men hid in a storeroom, crouched on stacks of wooden pallets. They waited it out and escaped. All the other Hispanic workers were detained, even those with work permits.
Workers who could prove authorization were let go, though some were held for days. Pregnant women and women with small children were also released, a mercy bestowed only because of timing: earlier in June, after a large raid on an Ohio gardening center, hundreds of children had been stranded at daycare centers and schools when their parents were detained. The situation had caused public outcry, which ICE was keen to avoid this time around.
Many of the released women were given ankle bracelets and court dates; others were told to watch for papers in the mail. Meanwhile, the women held in detention disappeared. While the detained men were channeled to Youngstown and Cleveland and Michigan and began to strategize with family members via phone, the women vanished; more than a week after the raid, no one had any idea where they were. …
---
We all know the essentials of living a long, healthy life: Eat plenty of vegetables, exercise on a regular basis, and ensure that you get enough sleep. We also all completely ignore those essentials, because exercise is hard, double salted chocolate-coated pork rinds are delicious, and Star Wars isn't going to watch itself for the 40th time. Luckily, the Universe is trying to make up for our shortcomings with some very stupid boons to our health. For example …
5. Breast Implants Offer Some Protection From Bullets
---
Cracked's medical team generally advises against getting shot, but if you absolutely have to, try to make sure that you're sporting breast implants before you start your slow-mo dive in front of your favorite celebrity. There is anecdotal evidence of breast implants protecting women from knife and gun wounds, but a presumably very bored team of scientists at the University of Utah decided to run tests and spawn a thousand "More like bulletproof chest!" headlines.
Or at least, they would've if anyone at The Journal Of Forensic Sciences had a speck of showmanship.
To accomplish this crucial contribution to science, they shot handguns at blocks of ballistics gel (basically fake human flesh), some of which were guarded by saline breast implants. The implants flattened and slowed the bullets, reducing the distance they, uh, penetrated the gel by about 20 percent. That's only eight centimeters, but that can make a big difference when we're talking about hot chunks of metal ripping into your body.
Bullet velocity and angle, along with the size of the implants (the test used the equivalent of a D cup), would all be factors in slowing or redirecting bullets. It's more of a curiosity than a policy recommendation. No one is suggesting that we start replacing bulletproof vests with giant boob implants, even though that would vastly improve the public image of SWAT teams. And it's presumably only a matter of time until the NRA starts arguing that the best way to stop school shootings would be to give all students breast implants to go with their bulletproof backpacks for full body coverage. …
---
Ron DeSantis has released an ad indoctrinating his children into Trumpism – but what does it say about the president's popularity?

Ron DeSantis has released an ad indoctrinating his children into Trumpism – video
Ron DeSantis was trailing in the polls in the Republican primary for the governorship of Florida, according to one poll, by as much as 15 points. His main competitor, Adam Putnam, a rising star in Florida politics, had more local endorsements and had raised more money, $19.2m by April of this year.
Then came Donald Trump. On 22 June, Trump tweeted his endorsement of DeSantis, and the polls flipped almost overnight. Real Clear Politics now gives DeSantis around an 11-point lead.
Congressman Ron DeSantis, a top student at Yale and Harvard Law School, is running for Governor of the Great State of Florida. Ron is strong on Borders, tough on Crime & big on Cutting Taxes – Loves our Military & our Vets. He will be a Great Governor & has my full Endorsement!

— Donald J. Trump (@realDonaldTrump) June 22, 2018
Earlier this week Trump once again endorsed DeSantis, this time onstage with him at a rally in Tampa. DeSantis gave a fawning introduction to Trump in which he praised his leadership and policies.
But Trump's support and the resulting turnaround in polling has left DeSantis with a new challenge: how do you build a whole gubernatorial campaign around basically one point – that you have the endorsement of the president? …
---
WELLNESS WORSHIP

Take me to your leader.
I own exactly one product from Goop. It's called Emotional Detox Bath Soak, and I have no idea what it does.
All I know is that when I use this product, supplied to me by Gwyneth Paltrow's wellness juggernaut, my bath smells as if the well-tended rose garden of a chic English countess exploded inside it, and I feel I am doing something for myself which falls into the vague realm of "self-care."
This is an activity that, if you spend any time on Instagram, you already know is as popular as a Museum of Ice Cream full of Kardashians. Which is to say: extremely popular.
So why was I moved to shell out $35 plus $5.95 shipping to own this product?
And how did Paltrow build a lifestyle empire —now valued at $250-million, as we recently learned in a New York Times Magazine profile — by selling us Emotional Detox Bath Soak and countless other products like it?
Before you rush to answer —and inevitably pile on the judgement of a brand espousing philosophies and products you might perceive to be wackadoo —I'd ask that you pause for a moment to look at the bigger picture. …
---
Video Goodnesses
and not-so-goodnesses
Trump ally and Sean Hannity-endorsed Rep. Jim Jordan grapples with allegations of enabling sexual assault as he begins his campaign to replace Paul Ryan as Speaker of the House.
---
MSNBC anchor and NBC News correspondent Andrea Mitchell reflects on her decades-long career in journalism and reacts to Donald Trump's efforts to demonize the press.
THANKS to Comedy Central and The Daily Show with Trevor Noah for making this program available on YouTube.
---
Wednesday brought a trifecta of Twitter nonsense from the President, with tweets about Al Capone, a 'smocking gun,' and basically obstruction of justice in plain sight.
---
The mob at Trump's Tampa Bay rally welcomed him with open arms. And, attached to those open arms, were hands showing middle fingers.
THANKS to CBS and The Late Show with Stephen Colbert for making this program available on YouTube.
---
In this week's roundup of headlines that barely register as language, Sam looks into Q Anon, printable guns, and Les Moonves.
---
In this #MeToo moment, we wanted to acknowledge that #MenToo can be victims of sexual assault, and it's really not funny. Don't just take it from us, take it from Terry Crews.
THANKS to TBS and Full Frontal with Samantha Bee for making this program available on YouTube.
---
Seth takes a closer look at the Trump administration getting ready to ram through another massive tax cut for the wealthy while Republicans ignore the president's calls to shut down the Russia investigation.
THANKS to NBC and Late Night with Seth Meyers for making this program available on YouTube.
---
FINALLY . . .
GET THEE TO A PUNNERY

Waxing poetic about puns would have pleased The Bard.
Humor me please, and consider the pun. Though some may quibble over the claim, the oft-maligned wordplay is clever and creative, writer James Geary tells Quartz. His upcoming book Wit's End robustly defends puns and tells the distinguished history of these disrespected witticisms.
"Despite its bad reputation, punning is, in fact, among the highest displays of wit. Indeed, puns point to the essence of all true wit—the ability to hold in the mind two different ideas about the same thing at the same time," Geary writes. "And the pun's primacy is demonstrated by its strategic use in the oldest sacred stories, texts, and myths."
The bible, the Indian epic the Ramayana, and the classic Chinese philosophical text, the Tao Te Ching all avail themselves of puns, he notes, though we may not recognize these ancient jokes. The Tao Te Ching begins with a pun, for example. The first line of the text states, "The way (tao) that can be spoken of is not the constant way (Tao)."
Geary explains, "The tao is a physical path, or way, but the Tao is also a spiritual path; the pun brings not only the two sounds and words together but the two ideas, prompting consideration of how to align your physical path (career, life, etc.) with your spiritual path." It's thus both a play on ideas and words. …
---
Ed. More tomorrow? Probably. Possibly. Maybe. Not?