Pictured above: Across Yale's campus, bulletin boards are plastered with messages of support for Dr Christine Blasey Ford and other women who have accused Kavanaugh and other men of sexual misconduct.

Across the Yale campus, outdoor bulletin boards are plastered with the same rain-soaked message: "We believe Dr Christine Blasey Ford."
Sexual assault allegations raised by Ford and other women against the supreme court nominee Brett Kavanaugh have captivated a breathless and divided America. At Yale, it feels personal.
Kavanaugh, who denies the accusations, walked the halls as both undergraduate and law student. Defending his character before the Senate judiciary committee on Thursday, he proudly cited his attendance – and Yale's academic rigour – as he tried to deflect questions about how much he drank when young.
Deborah Ramirez – the second woman to make allegations against Kavanaugh – says he exposed his genitals to her at a residence hall party when she was a first-year student.
On Friday, the Senate panel voted along party lines to send Kavanaugh's nomination to the full chamber. But it also asked the Trump administration to order a week-long FBI inquiry. The president agreed. At Yale, the episode caused anger and frustration.
On Wednesday, undergraduates gathered to rally against Kavanaugh. One chant was: "We are tired."
"It's not the first time an allegation of sexual misconduct has come out about a man in power, or a man who is about to be super-powerful, or a man from Yale," said Valentina Connell, a junior who helped organise the protest. "I was hurt and not surprised." …
---

Matt Damon played Brett Kavanaugh on the 44th season opener of Saturday Night Live.
Saturday Night Live kicked off its 44th season in a sketch many of us expected in some form or another: a send-up of the emotionally charged hearings into the sexual assault allegations against Supreme Court nominee Brett Kavanaugh.
The show skipped any impression of accuser Christine Blasey Ford's testimony, starting the scene just before Kavanaugh's entrance.
"We've heard from the alleged victim, but now it's time to hear from the hero, Judge Brett Kavanaugh," says Sen. Chuck Grassley, played by cast member Alex Moffat.
In walks a shouting, sniffing Judge Brett Kavanaugh, in an appearance by Matt Damon.
"I'm gonna start at an 11, I'ma take it to about a 15 real quick!" he yells.
THANKS to NBC and Saturday Night Live for making this program available on YouTube.
He talks a lot about beer. "I'm usually an optimist, I'm a keg is half-full kind of guy," he says.
Echoing the real Kavanaugh's statement that "you'll never get me to quit," Damon's judge notes, "I'm not backing down … I don't know the meaning of the word stop." …
---
Dr Justin Frank thinks the president has an erotic attachment to his daughter and a fixation with faeces and dirt.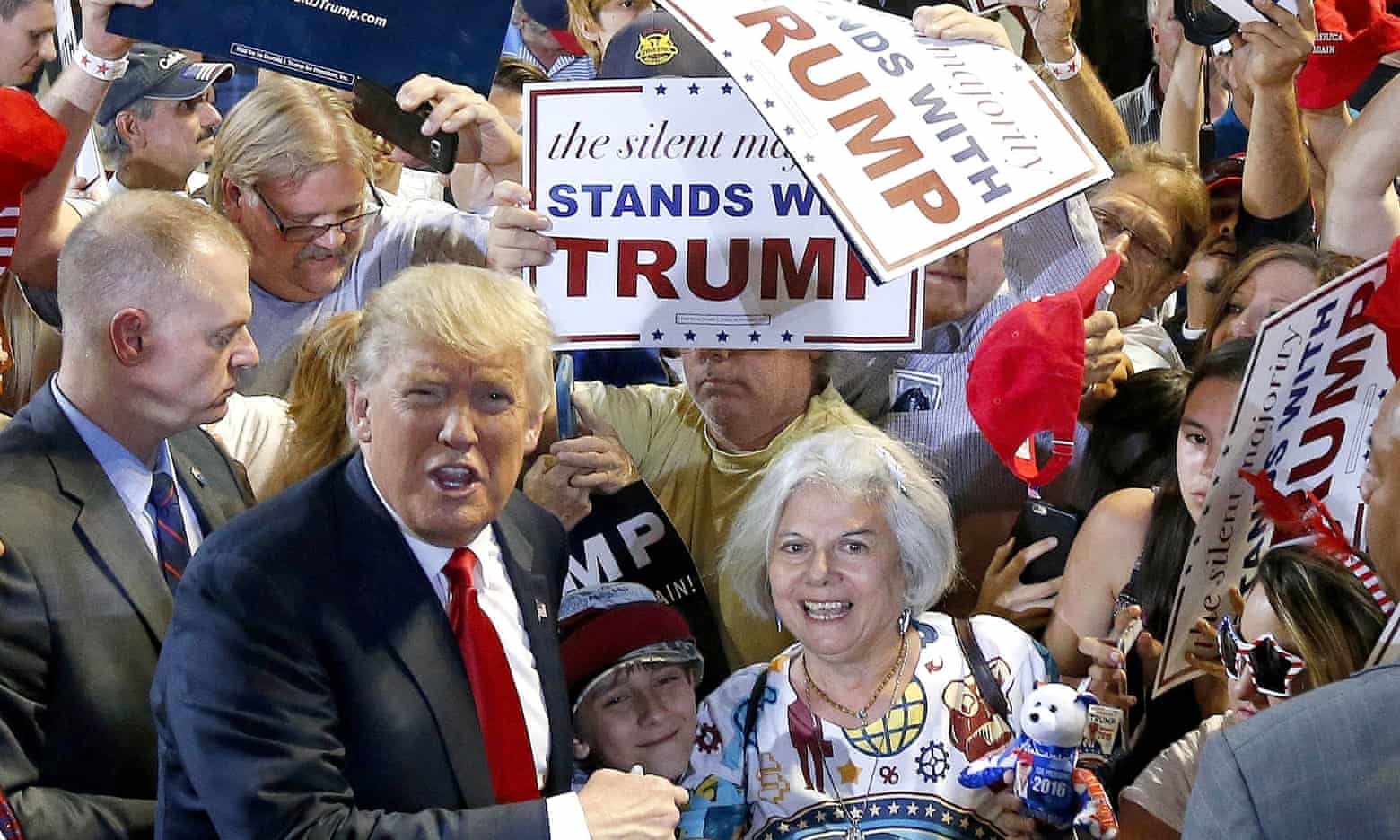 Donald Trump, seen in June 2016, surrounded by the affirmation some experts say he craves.
It all begins with the mother.
This is the opening line of Dr Justin Frank's book, Trump on the Couch, "a deep dive into the psyche" of the 45th US president which argues that a distant mother and authoritarian father are key to understanding how Donald Trump became Donald Trump: infantile, impulsive and ill-suited for office.
"Yes, we should be scared," Frank, a clinical professor of psychiatry at George Washington University, told the Guardian. "We have to accept that he is the president and we also have to accept that he's never going to change because he can't. Once we accept those things, we can then figure out what to do with our fears."
For Frank, the dynamic between infant and mother has a profound influence on a person's psychological outlook and health. Trump's mother was Mary Anne MacLeod, who arrived in New York from the Outer Hebridean island of Lewis in 1930. After six years as a domestic worker and nanny, she married the property developer Fred Trump and they had five children.
The otherwise garrulous president has said little about his mother. Notably, for his first few months in the Oval Office, the only photo behind his desk was of his father. His mother was added later. Yet, Frank points out, 72-year-old Trump's gravity-defying hair is a very deliberate homage to his mum's. …
---
You spent your whole childhood learning that you should be nice to people. But then one day you learned the terrible truth: Acting like a dick works.
I'm not even talking about how it's the most ruthless CEO who makes the most profit. I'm talking about the everyday ways that our consumer culture trains all of us to be abrasive rage monsters. Like how …
4. Customer Service Prioritizes Rude Behavior
---
"Don't be an asshole" is the rule that most systems of morality are based on. And when it comes to dealing with customer service, there are endless articles telling us that being nice to employees is the best way to get what we want. But guess what? They're allllllll bullshit. Asshole Studies is still a developing field, but so far, most available data points to jerks being weirdly proficient at getting people to do what they want. I know this from personal experience, and I bet you do too.
From May 27 to August 1 of 2018, I was a real sweetheart to CenturyLink's support reps. For over two months I'd had zero internet access — not ideal for a freelancer who "works" from "home" while wearing "pants." It wasn't my fault, but I wanted to be nice. Eventually, though, I snapped. I wrote letters to my congressman and the Better Business Bureau, treated every support rep like a nail slowly inserting itself into my ass cheeks, and sprayed my anger across social media like an estranged uncle who finally figured out who really did 9/11. In short, I made an ass of myself.
In no time, I had received a personal call from a manager assuring me that they'd come fix my internet — not in three weeks like they'd originally scheduled, but the next day. It took just six hours of unbridled douchery to accomplish what I'd failed to achieve with two months of aloof politeness.
And my experience isn't that uncommon. A few months ago I interviewed Nathan Price, who spent the better part of a decade working in customer support. He too admits that it can pay to be a jerk:
"Guys will call five or six times a month until they get a rep to promise something they can't really deliver. They'll take a reference number, call back over and over. Some people only pay $30 a month for their cellphone because they've yelled at the company so much. They know if they yell enough, they'll eventually get what they want." …
---
As the pharmaceutical industry fights off a flood of lawsuits, there's an increased call to investigate the roles of executives pushing opioid painkillers.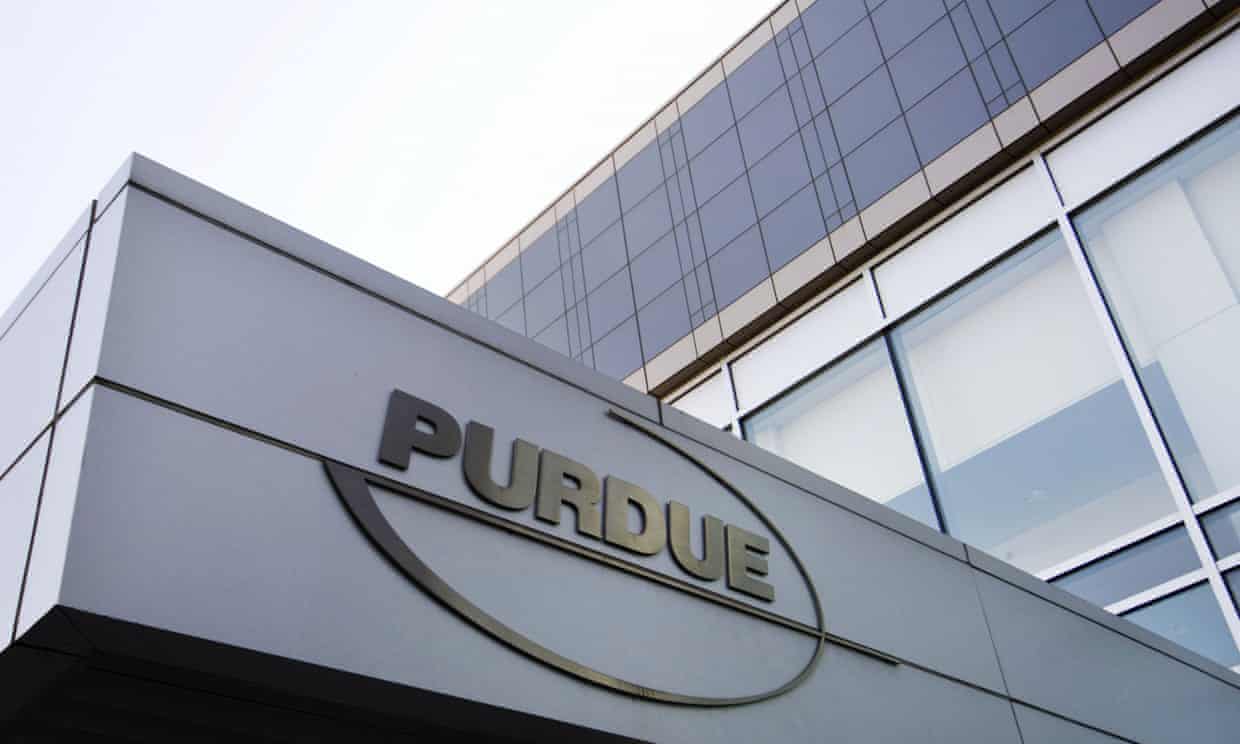 The Purdue Pharma offices in Stamford, Connecticut.
The mayor of the West Virginia city that has come to symbolise America's opioid epidemic has called for the jailing of pharmaceutical company executives he likens to street corner drug dealers.
Steve Williams, mayor of Huntington, a city ravaged by prescription pill and heroin addiction, said he wants to see executives face criminal prosecution, after it was revealed that a member of the family that made billions of dollars from the painkiller that unleashed the epidemic stands to profit further after he was granted a patent for an anti-addiction medicine.
"They are drug dealers in Armani suits," said Williams. "You have the corporate executives that are the ones who make the decisions. Just because this person is working on a street corner selling drugs and this other person is working in the executive suite 50 storeys up, is there really that much of a difference? Just because you are in the executive suite doesn't mean that you are immune from the results of the corporate decisions that you make. Just because you have billions of dollars at your disposal doesn't mean that you shouldn't be held accountable. The decisions that have been made within the pharmaceutical industry have ravaged our nation."
Activists have backed Williams' call amid an increasing focus on the role of drug company executives in pushing opioid painkillers as the pharmaceutical industry fights off a flood of lawsuits over an epidemic estimated to have claimed at least 350,000 lives. …
---
B IS FOR BOAT
Donald Trump has been a boon for political books. So much so that a rather specific sub-genre—gag books by entertainers that troll the president—is flourishing.
Earlier this year, late-night host John Oliver and his team published a spoof book about Mike Pence's family rabbit, Marlon Bundo, and in July, Trevor Noah's show put out a book compiling Trump's greatest tweets. Now Stephen Colbert's staff is joining the fun with Whose Boat Is this Boat? Comments that Don't Help in the Aftermath of a Hurricane.
Colbert announced on The Late Show last night (Sept. 28) that Simon & Schuster would publish the book, which mocks Trump's uncompassionate response to Hurricane Florence, noting that the proceeds will go toward disaster relief in the Carolinas.
Last week, Colbert read from the book, which is made up entirely of quotes from Trump. One, "At least you got a nice boat out of the deal," was directed at a resident who ended up with a beached yacht in his yard (paywall) in a ravaged part of North Carolina. …
---
Video Goodnesses
and not-so-goodnesses
THANKS to CBS and The Late Show with Stephen Colbert for making this program available on YouTube.
---
The #MeToo reckoning has impacted everything — from Supreme Court nominees and workplace culture to sex and dating.
On Consent, VICE on HBO correspondent Isobel Yeung takes a personal look at how we define sexual consent, hold those who violate it accountable, and move forward.
---
The drones come in the night. Flown from adjacent farmers' fields, they fly high up over the floodlit yards of the prison, float momentarily to ensure they've not been spotted, and then descend, dropping illicit cargo in plastic bags attached by s-hook —meth, marijuana, tobacco, cell phones.
They do it over and over again, until all the contraband is delivered.
"There's not a prison not fighting this issue in the country," says Sean Ferguson, New Technology Project Manager at Georgia State Department of Corrections. "If they say they're not facing it, they're just not admitting to it. So it is an issue."
Drones have been a problem at GDC since at least 2013, when a "remote-controlled helicopter" was seen hovering with contraband over Calhoun State Prison outside of Morgan, GA. Authorities were able to arrest the pilot and recover the smuggled goods, but as drone technology has advanced, arrests and intercepting contraband have become much rarer. And the drone attacks have only increased.
Unfortunately, there's not a lot prison officials can do due to a handful of state and federal laws that prohibit, among other things, shooting the drone out of the sky.
So the GDC has partnered with a New Jersey-based company called AeroDefense to test a drone detection system called AirWarden. It's basically a drone radar — officials can see where and when a drone has flown into the prison's airspace. The idea is that they can lock down the facility and do a sweep, before any contraband is discovered by inmates. The local sheriff is dispatched to chase down the drone's pilot.
They haven't caught anyone yet, but officials are confident the bad guys know they're being watched. "The can feel the heat on their backs," Ferguson says.
THANKS to HBO and VICE News for making this program available on YouTube.
---
Roy Wood Jr. puts an ardent conservative and a diehard liberal through a survival simulator to see if it can help bridge their divide.
THANKS to Comedy Central and The Daily Show with Trevor Noah for making this program available on YouTube.
---
We don't have a show tonight, but that's not stopping Sam from weighing in on the garbage fire that was the last two days of Kavanaugh hearings.
THANKS to TBS and Full Frontal with Samantha Bee for making this program available on YouTube.
---
CAUTION: Some language may not be appropriate for work or children.
Me bloody thoughts on a mighty Danish hunting falcon on TV.
---
yelistener says:
You should invite Maru to visit.
---
猫型ボックスに入るまると、入りたいはなを手伝うまる。Those are storage boxes with the shape of the cat. Maru helps Hana to get into the box.
---
FINALLY . . .
With an ambitious decentralized platform, the father of the web hopes it's game on for corporate tech giants like Facebook and Google.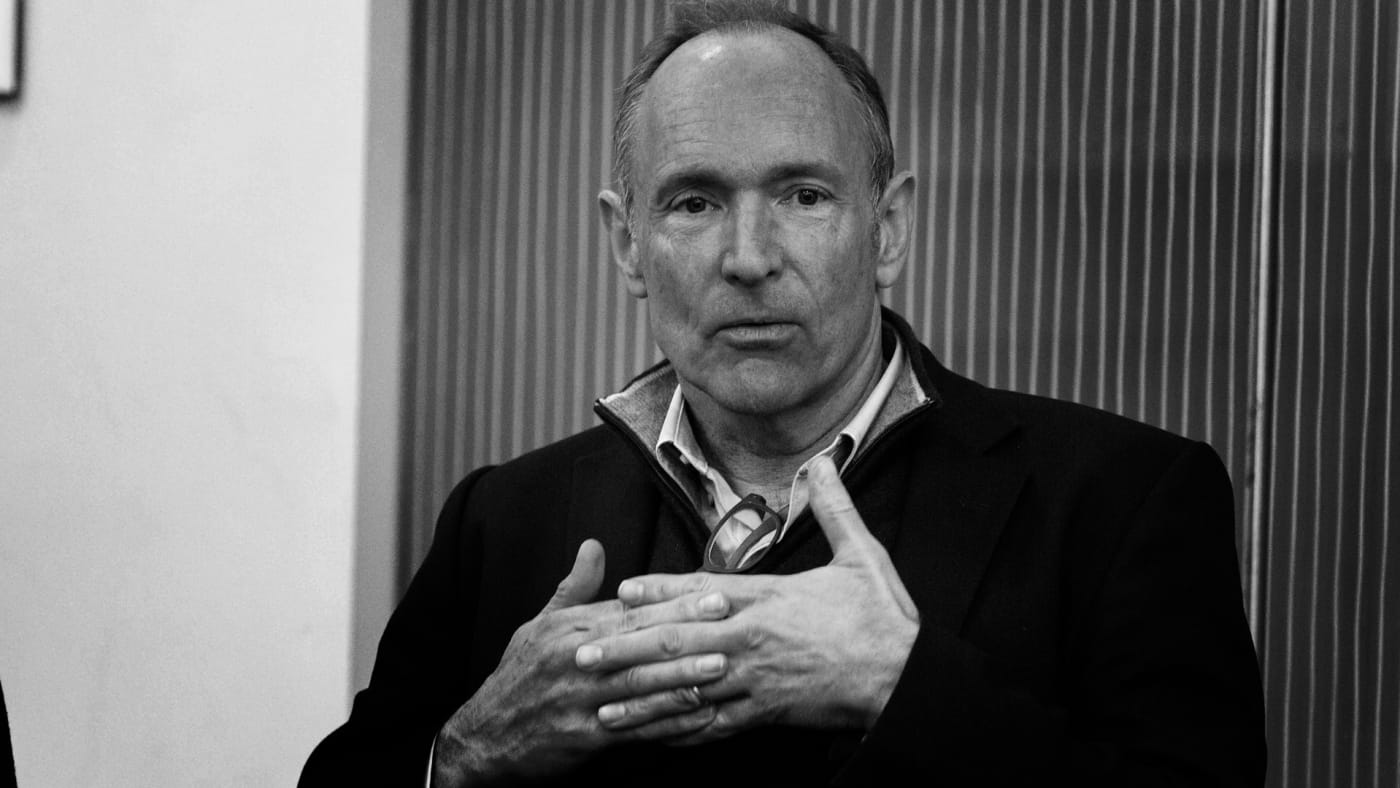 Last week, Tim Berners-Lee, inventor of the World Wide Web, asked me to come and see a project he has been working on almost as long as the web itself. It's a crisp autumn day in Boston, where Berners-Lee works out of an office above a boxing gym. After politely offering me a cup of coffee, he leads us into a sparse conference room. At one end of a long table is a battered laptop covered with stickers. Here, on this computer, he is working on a plan to radically alter how all of us live and work on the web.
"The intent is world domination," Berners-Lee says with a wry smile. The British-born scientist is known for his dry sense of humor. But in this case, he is not joking.
This week, Berners-Lee will launch Inrupt, a startup that he has been building, in stealth mode, for the past nine months. Backed by Glasswing Ventures, its mission is to turbocharge a broader movement afoot, among developers around the world, to decentralize the web and take back power from the forces that have profited from centralizing it. In other words, it's game on for Facebook, Google, Amazon. For years now, Berners-Lee and other internet activists have been dreaming of a digital utopia where individuals control their own data and the internet remains free and open. But for Berners-Lee, the time for dreaming is over.
"We have to do it now," he says, displaying an intensity and urgency that is uncharacteristic for this soft-spoken academic. "It's a historical moment." Ever since revelations emerged that Facebook had allowed people's data to be misused by political operatives, Berners-Lee has felt an imperative to get this digital idyll into the real world. In a post published this weekend, Berners-Lee explains that he is taking a sabbatical from MIT to work full time on Inrupt. The company will be the first major commercial venture built off of Solid, a decentralized web platform he and others at MIT have spent years building. …
---
Ed. More tomorrow? Probably. Possibly. Maybe. Not?