There's no such thing as an "American" car anymore. Thanks to globalization, almost every car sold and built in the US is an amalgam of parts from a supply chain stretching from Bangkok, Thailand, to Smyrna, Tennessee.
As a result, US president Donald Trump's ongoing trade war with China and Europe, and his administration's contentious renegotiation of the NAFTA free trade agreement with partners to the north and south, is putting enormous pressure on American car companies. In August, China slapped a second round of tariffs on automobiles produced in the United States. At least a quarter million automobiles expected to be imported into China's car market, the world's largest, will now be far more expensive.
"This, unfortunately, appears to be part of a tit-for-tat in an escalating trade war, and it could reach crazy levels," a Wall Street automotive analyst told CNBC.
In the recently announced US-Mexico-Canada Agreement, Canada and Mexico secured some protections for their auto industries in side letters to the pact. The European Union, however, has not been so lucky. If the two parties can't reach a deal on auto-part exports to the US, "we will respectfully put tariffs on the cars," Trump said.
In the long run, this is not a game the US can win. …
---
Forget high-intensity interval training. More and more people are realising that easy-going, thoughtful exercise can have surprising benefits.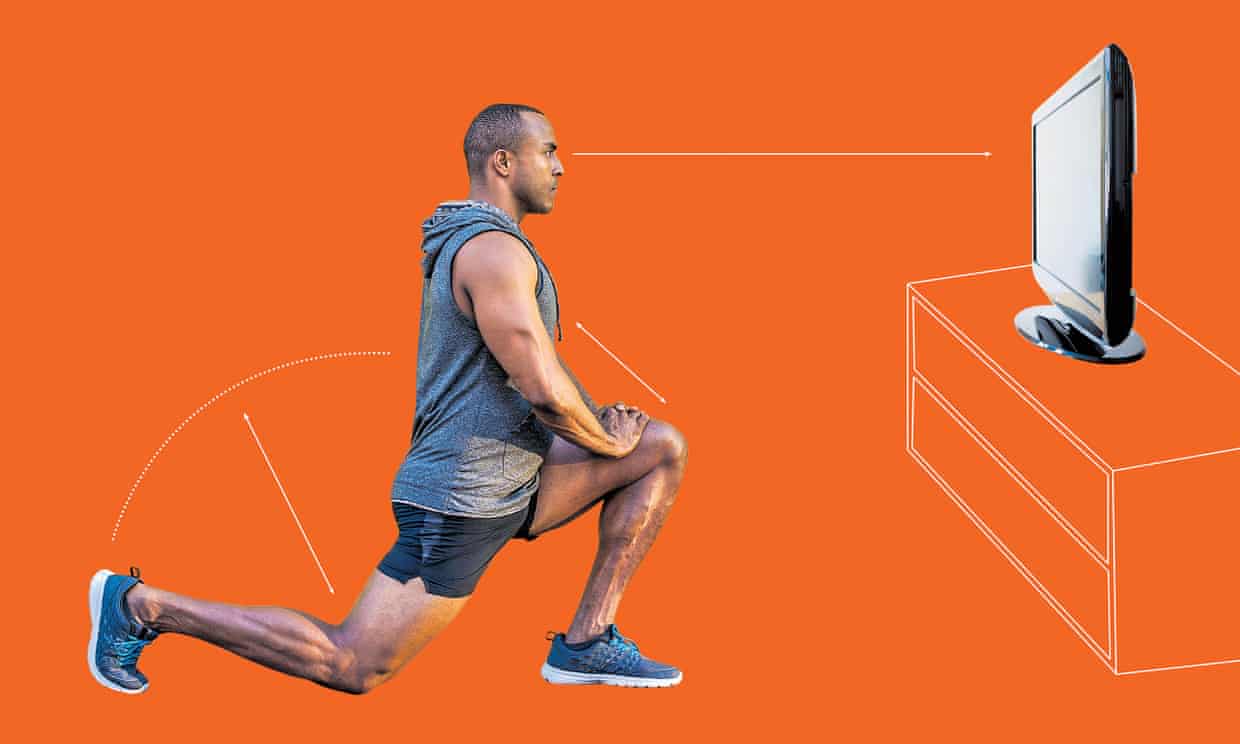 Lunges in front of the TV is a way of incorporating conscious movement into every area of our lives.
This year, the Harper's Bazaar list of "best new fitness trends and classes to try for 2018" included an incongruous addition. At No 7, wedged between hula-hoop body-toning sessions and trampoline fitness classes, was "walking" – plain, old-fashioned walking, that anyone can do for free. It seemed an odd choice of "new" activity to highlight in a list of fitness trends.
The idea that walking is suddenly fashionable appears, at first, to be at odds with everything we're told about where fitness is going – and the pace at which people want to be doing it. A worldwide survey of fitness trends shows that high-intensity interval training (HIIT) is the most popular fitness trend in the west this year. In the UK, spinning is most popular, according to an industry report from UKActive and DataHub.
Of course, the idea of fast, intense, time-efficient exercise that delivers insta-results fits in with how we see ourselves: as people whose lives are the busiest in world history. "I went for a walk" lacks the heroic ring of: "I just killed myself doing 50 burpees." However, a deeper look at how people are exercising or, more importantly, want to be exercising, shows a different trend: a move away from the quick fix, back to slower (although not necessarily less difficult), more measured forms of fitness. "Conscious" is the word I kept coming across while researching this article: "conscious motion", "conscious flow", "conscious control". Imagine the opposite of hurling your, perhaps uncoordinated body around a fitness class at high speed: that's conscious movement. The idea is that, if you're "conscious", you're doing whatever it is that you're doing to your body with precision and a full awareness of the physical mechanisms at work – yin yoga is conscious, rugby is not.
More importantly, it's also about being self-aware enough to see the big picture, diagnosing your physical, spiritual and emotional needs. As you step back from your once-a-week spinning class you might become aware, for example, that you're still a stressed, underslept commuter with a bad shoulder, dull skin, uneven muscle tone, a spine that has morphed itself into the exact shape of your office chair, an iffy diet and a soulless box-set habit. Having ascertained these things, consciously, you would then go about, best-case scenario, reconfiguring your lifestyle accordingly. …
---
People sometimes mistake progress for enlightenment. We think that just because a country can launch a space station or produce a good Netflix drama, that means it's on the path to Utopia. But it turns out that even the most advanced nations haven't ironed out all of their dumb lingering nonsense. For example …
6. France Doesn't Have An Official Age Of Consent
---
France has a reputation for being the most sexually liberated place in the world. Threesomes, affairs, skunk-on-cat — unlike those English-speaking bores, the French are cool with pretty much anything. And it seems that includes having sex with kids.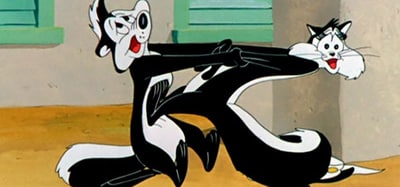 Has anyone ever checked the age of that cat?
French law doesn't technically have an age of consent. Unlike in any half-decent country on this Earth, having sex with a child isn't automatically considered rape in France. Instead, if some monster molests anyone under the age of 15 and prosecutors can't prove the child was "coerced," the crime is classified as a "sexual infraction," which comes with a small fine and maybe, maybe, a few years of jail. For example, in 2017, a 29-year-old man was arrested after he had lured an 11-year-old from a playground and repeatedly had sex with her. But he was acquitted by a judge because his lawyers claimed that her agreeing to go on a walk with him counted as consent, going as far as to say: "We are not dealing with a sexual predator on a poor little faultless goose." No wonder Roman Polanski feels so at home there.
But unlike many insane European laws, this isn't some medieval hangover from a time when people were supposed to marry at age 12 and die at the ripe old age of 12 1/2. This messed-up worldview only came along in the late '60s, when apparently the Sexual Revolution eased taboos a wee bit too much. Certain folks started arguing that children, most of whom can't even be in charge of a lemonade stand, can be considered in charge of their own sexuality in their relations with adults.
"If a 13-year-old girl has the right to take the pill, what is it for?" read one creepy petition signed by many prominent intellectuals, including an incredibly old Jean-Paul Sartre (to the surprise of no one, he remained an asshole right up 'til the end). Suddenly "pedophilia was considered a sexual orientation … It was all part of a vision of freedom," according to psychiatrist Muriel Salmona. Anything to stay ahead of the perv curve, we guess. …
---
GOT IT, THANKS!
From: Corinne Purtill (Quartz)
To: Corinne Purtill (Gmail)
Mon, Oct 1, 2018 at 11:08 AM
At its annual developers conference earlier this year Google introduced "smart compose," a new Gmail feature that helps users complete their sentences. Smart compose scans the content of users' messages and suggests phrases and words, based on things that Google knows about English (i.e., sentences that begin with H often turn out to be "How are you?") and things Google knows about you. It builds on Gmail's "smart reply" feature, in which quick responses like "Thanks!" or "See you there" can be sent with a touch of a button.
To understand how these features influence communication, I'm writing in two places: here on my non-smart work email, where I must create sentences and replies from scratch as if this was 2015, and my personal Gmail account, which has smart compose turned on and ready to go.
Are you willing to play along, Gmail?
From: Corinne Purtill (Gmail)
To: Corinne Purtill (Quartz)
Mon, Oct 1, 2018 at 11:10
Sounds good to me!
From: Corinne Purtill (Quartz)
To: Corinne Purtill (Gmail)
Mon, Oct 1, 2018 at 11:16 AM
Excellent.
Smart reply, which this month will become a default feature for all Gmail users, has proved divisive since its April soft launch. Some users say that it spares them time, superfluous taps, and the consequences of their worst impulses ("Got it, thanks" is almost always a safer option than a clever-yet-snide reply one might be tempted to compose). Others say that the suggested replies are either inappropriate—early version suggested "I love you" with unnerving frequency—or, more often, fail to capture the sender's tone. …
---
Video Goodnesses
and not-so-goodnesses
Dr. Shiva Ghaed treats patients suffering from combat-related trauma, so she's used to hearing harrowing stories.
But in October of last year, she found herself concerned about a new group of traumatized people – survivors of the Route 91 Harvest Festival in Las Vegas, the deadliest mass shooting in modern American history.
So, in an attempt to make this community of country fans comfortable, she set up free group therapy sessions at In Cahoots, a country music dance hall in San Diego. But it's not just her expertise that allows her to help traumatized survivors.
On the night of the shooting, she was also there in the audience.
"Whether it was divine intervention or just dumb fucking luck, I don't know," says Ghaed.
But as proud as she is of the people she's seen over the past year, she acknowledges that she's still concerned about the people she hasn't seen. "A lot of people still haven't gotten help," she says.
VICE News visited the group therapy session as survivors held their one-year check-in meeting.
THANKS to HBO and VICE News for making this program available on YouTube.
---
Trump may or may not have practiced some Spanish before announcing his trade deal with Mexico…
THANKS to Comedy Central and The Daily Show with Trevor Noah for making this program available on YouTube.
---
The White House has given the FBI permission to investigate Brett Kavanaugh thoroughly, comprehensively, and… until Friday.
THANKS to CBS and The Late Show with Stephen Colbert for making this program available on YouTube.
---
Seth takes a closer look at President Trump's surreal press conference during which he defended his Supreme Court nominee after a last-minute Senate deal to allow an FBI investigation into the sexual assault allegations against Brett Kavanaugh.
THANKS to NBC and Late Night with Seth Meyers for making this program available on YouTube.
---
FINALLY . . .
Court documents describe visit to property in Oregon as 'like scene from Indiana Jones movie.'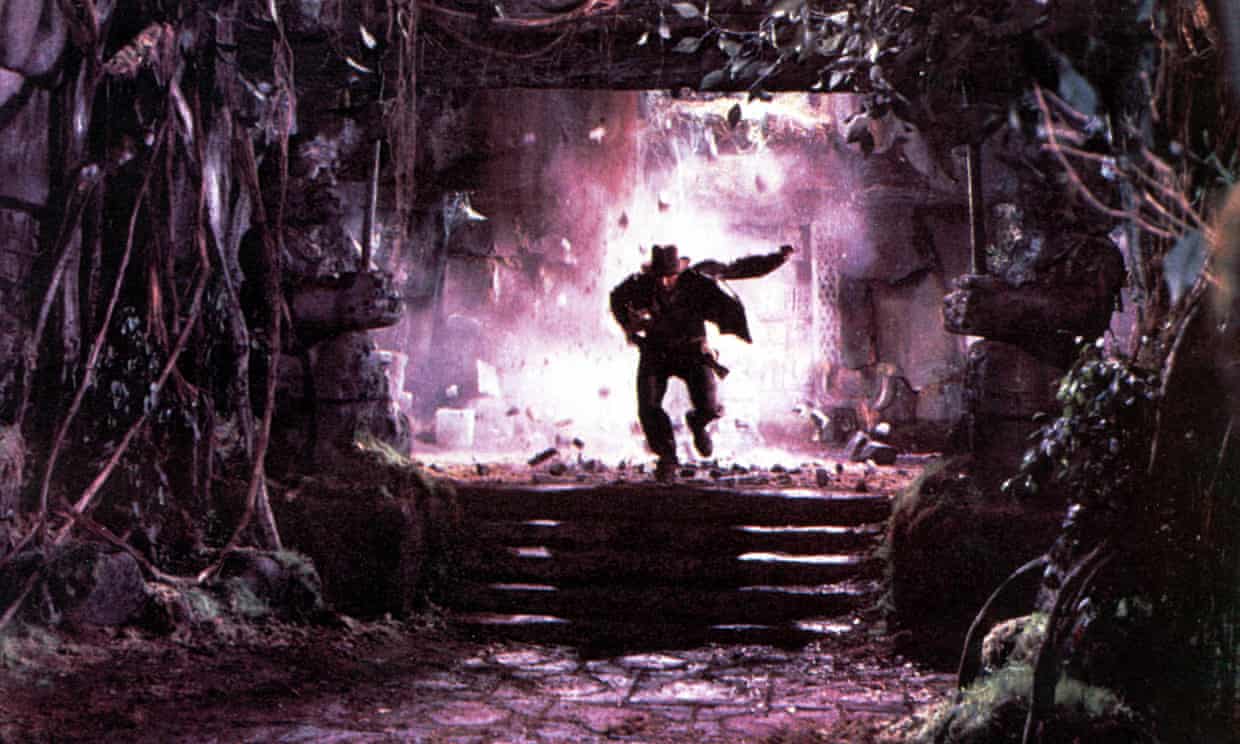 A hot tub at the house was triggered to roll over and crush anyone who entered, 'like a scene from Raiders of the Lost Ark'
A man has been charged with assault on a federal officer after a FBI agent sent to a property in Oregon was shot from a booby-trapped wheelchair.
Law enforcement officers responded to the home in the small town of Williams in September at the request of a real estate lawyer tasked with selling the property, local media reported on Monday.
A criminal complaint filed in US district court in Medford said officers found traps throughout the property including spike strips and a circular hot tub turned on its side and rigged to roll over anyone who triggered a tripwire.
"(It was) much like a scene from the movie 'Indiana Jones: Raiders of the Lost Ark' in which actor Harrison Ford is forced to outrun a giant stone boulder that he inadvertently triggered by a booby trap switch," the complaint said.
After making it past the hot tub, a bomb squad and FBI agent approached the house and blasted open the fortified front door.
Inside the home a wheelchair fitted with a fishing line, shotgun ammunition and other items triggered the explosion that wounded the agent, according to court documents. An X-ray found a .410-gauge shotgun pellet in the agent's leg, documents said. …
---
Ed. More tomorrow? Probably. Possibly. Maybe. Not?