Road-tripping the national monuments while they're still here

We started in the land of doggie spas and building contractors — Orange County, California. In an hour we'd be underwater, and then on Mars after that. Then a Subway sandwich shop outside Las Vegas. But there was no better place to begin. No other, either. On a trip to the great unknown the national monuments provide, the excess of the OC, with its toll roads, foot-wide side-yards, and drought-proof golf courses, was a contrasting case study in how mankind can full-nelson nature until it does what it wants.
My wife and I had long talked about how neat it'd be to show our kids all the national parks and monuments, taking road trips to one or two every summer. We figured it'd make for cheap vacations while exposing our kids to the joys of nature and the value of conserving it. It was a well-contrived idea, except that in our rosy visions of Tomorrowland, we didn't account for Donald Trump.
So when the president issued an executive order in April to review the statuses of 27 national monuments, our timeline accelerated. The humbling effect the desert would have on our kids would surely be lessened if the saguaros were coated in tar balls. Future kids be damned, we'd have to take our 10-month-old to as many national monuments between California and Colorado as possible while they were still there. …
Mounting evidence that Trump's election was aided by Russian interference presents a challenge to the American system of government—with lasting consequences for democracy.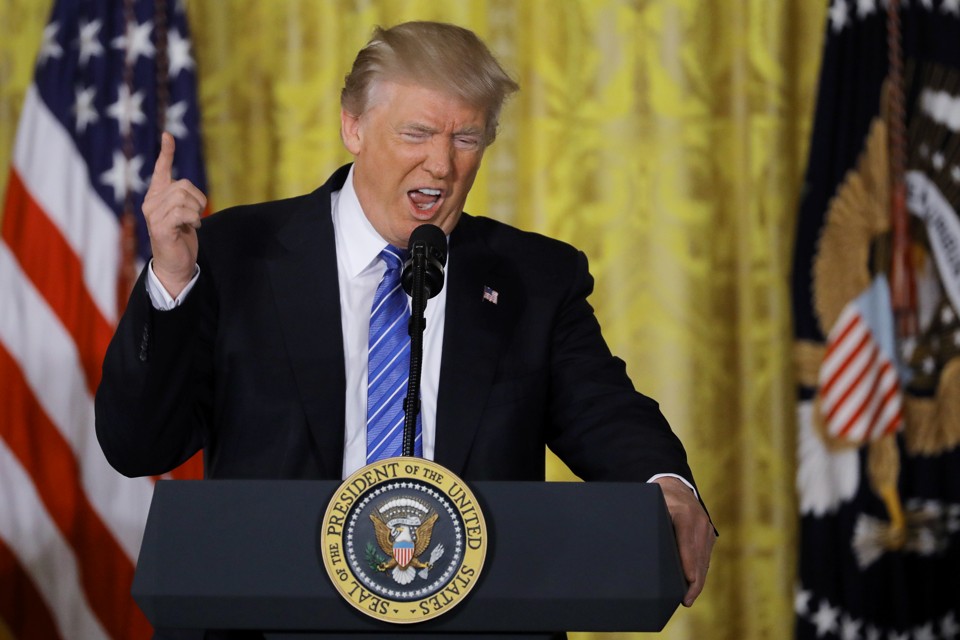 Day by day, revelation after revelation, the legitimacy of the Trump presidency is seeping away. The question of what to do about this loss is becoming ever more urgent and frightening.
The already thick cloud of discredit over the Trump presidency thickened deeper Friday, June 23. The Washington Post reported that the CIA told President Obama last year that Vladimir Putin had personally and specifically instructed his intelligence agencies to intervene in the U.S. presidential election to hurt Hillary Clinton and help Donald Trump.
Whether the Trump campaign knowingly coordinated its activities with the Russians remains uncertain. The Trump campaign may have been a wholly passive and unwitting beneficiary. Yes, it's curious that the Russians allegedly directed their resources to the Rust Belt states also targeted by the Trump campaign. But it's conceivable they were all just reading the same polls on FiveThirtyEight and RealClearPolitics.
Trump himself passionately denounces the whole thing as a monstrous hoax, a "made-up story." He has not yet lost all his true believers. But those believers do not include very many of the leading Republicans in Congress. Senate Majority Leader Mitch McConnell agrees it happened. So does House Speaker Paul Ryan. The House number two, Kevin McCarthy, has even joked that Russia pays Trump.
It's not seriously disputed by anyone in a position of authority in the U.S. government—apart from the president himself—that Donald Trump holds his high office in considerable part because a foreign spy agency helped place him there. So now what? …
Eventually, Trump is likely to fire special counsel Robert Mueller. Trump's repeated statements about the Russia "hoax" — along with his apparent attempts to influence the FBI's investigation — warrant a close look at the process by which he could do so. Equally important are the limited ways to stop him. Whether by design, inadvertence or a combination of both, Trump and his minions — including Newt Gingrich and Trump's lawyers — have been laying the groundwork for what could become America's defining moment.
The Rules and the Players
To stop the investigation, Trump's cleanest path requires that one of his loyalists occupy a Senate-confirmed position in the Justice Department's chain of command. With Attorney General Jeff Sessions' recusal, the power to end the inquiry has now landed in Deputy Attorney General Rod Rosenstein's lap. But Sessions' recusal also gave Rosenstein the authority to appoint a special counsel. When he tapped Robert Mueller for the job, it was a game-changer.
Under the Justice Department's special counsel regulations, Trump can't fire Mueller directly. Only the attorney general can pull the trigger for "misconduct, dereliction of duty, incapacity, conflict of interest or for other good cause, including violation of departmental policies." For now, that determination rests with Rosenstein. If he drops out, next in line are Associate Attorney General Rachel Brand and US Attorney Dana Boente. After that, things get murky, because the Senate has not confirmed any other Justice Department official. That's important because without Senate confirmation, even temporary advancement to departmental leadership is problematic. …
Richard Ben-Veniste on the uncanny parallels between the scandal he investigated and the controversy over the White House's alleged links to Russia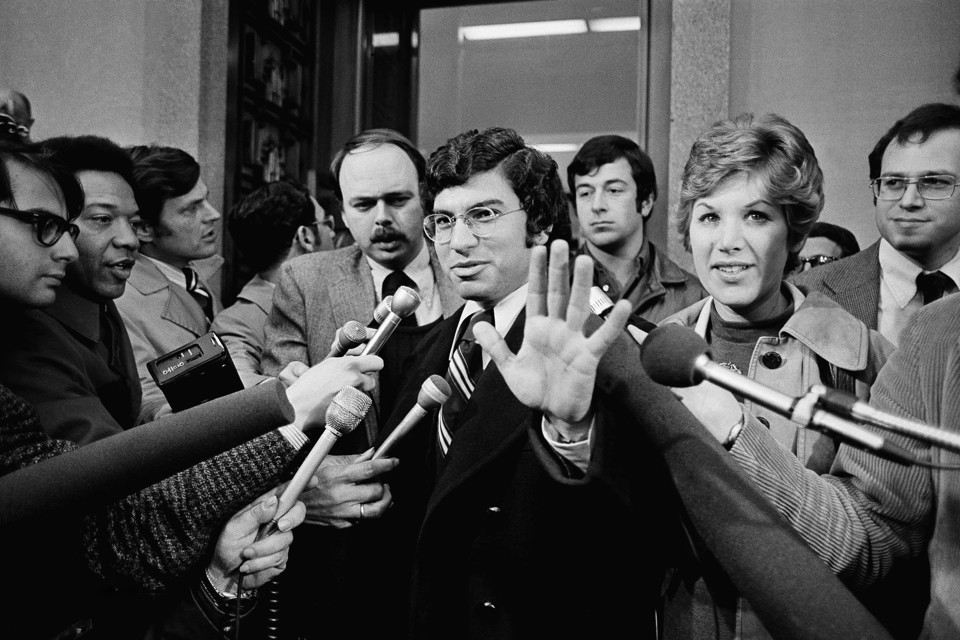 The author (center) and fellow Watergate prosecutor Jill Wine-Banks speak to reporters in 1974.
Watching the national controversy over the White House and Russia unfold, I'm reminded of Karl Marx's oft-quoted observation: "History repeats itself: first as tragedy, second as farce." I was a close witness to the national tragedy that was Richard Nixon's self-inflicted downfall as president, and I've recently contemplated whether a repeat of his "Saturday Night Massacre" may already be in the offing. Given how that incident doomed one president, Trump would do well to resist repeating his predecessor's mistakes—and avoid his presidency's descent into a quasi-Watergate parody.
The massacre began when Nixon gave the order to fire Watergate Special Prosecutor Archibald Cox, a desperate effort to prevent him from hearing tape-recorded evidence that proved the White House's involvement in a conspiracy to obstruct the investigation of a break-in at Democratic National Committee headquarters. Nixon's misuse of executive power backfired, immediately costing him two highly respected members of his administration: Attorney General Elliot Richardson and his deputy William Ruckelshaus, who both resigned rather than follow Nixon's directive. Third in command at the Justice Department was Solicitor General Robert Bork, who agreed to do the dirty deed and fired Cox.
At the time, I had been working on Cox's team for only four months and had just been promoted to chief of the task force investigating obstruction-of-justice allegations against Nixon. It was one of five such task forces that Cox organized to carry out his broad mandate. Although Nixon ordered the special prosecutor's office abolished and commanded the FBI to seize our office and files, we remained employed by the Justice Department. Homeless, leaderless, and dazed by our proximity to the explosion the president had detonated in our midst, we brushed ourselves off and vowed to continue our work in whatever capacity we could.
It was only a matter of days, though, until the firestorm of public and congressional outrage over Cox's firing forced Nixon to reverse course and promise to obey court orders that compelled his release of eight tape recordings. We returned to our office and were reunited with our files, and a new special prosecutor, Leon Jaworski, was soon appointed to lead the Watergate inquiry. Amid all the furor—which didn't end there—the public correctly asked the question "What was Nixon hiding?" The answer was not long in coming: a lot. The tapes proved Nixon was not only a liar, but also an early leader of a plot to obstruct the investigation of those who organized and financed the DNC break-in. Nixon's choice was either to face the music—likely impeachment, conviction, and removal from office—or resign. …
The president has taken out his frustration with the expanding Russia probe on lawyer Don McGahn, one of Trump's earliest campaign supporters.

No top aide is immune from the president's anger or being called out in front of colleagues, even long-time loyalists like Don McGahn
White House counsel Don McGahn has largely stepped back from managing Donald Trump's response to the expanding Russia investigation, but that hasn't stopped the president from lashing out at him about it anyway.
Trump started the week by giving McGahn, a loyal supporter who was among the first Washington establishment figures to sign on with his presidential campaign, a dressing down in the Oval Office for not doing more to squash the Russia probe early on.
The episode — recounted by four people familiar with the conversation — came as part of a broader discussion on Monday about the president's frustrations with special counsel Robert Mueller's investigation into Russian interference in the 2016 election, which now includes the question of whether Trump himself tried to obstruct the investigation by firing FBI director James Comey.
The Russia portfolio has been handed off to Trump's longtime personal attorney Marc Kasowitz, leaving McGahn to focus on the standard duties of the top White House lawyer: vetting political appointees, selecting judges for vacancies in lower courts, and giving legal advice on potential legislation and other White House policy decisions. …

The FBI's J. Edgar Hoover Headquarters is aging and obsolete, and officials want to replace it with a more modern structure in the suburbs of Washington, D.C.
In ordinary times, New York-based Vornado Realty Trust would be a natural candidate to take on a major construction project such as the long-awaited rebuilding of FBI headquarters.
As with so much about the Trump era, however, the ordinary rules don't apply.
A commercial real estate firm, Vornado is widely reported to be a finalist to build a new campus for the FBI somewhere in the suburbs of Washington, D.C. But its financial ties to President Trump are raising concerns about conflicts of interest.
"It puts a cloud over Vornado's otherwise perfectly sensible bid," says Rep. Gerald Connolly, D-Va. …
There are no good options. But some are worse than others.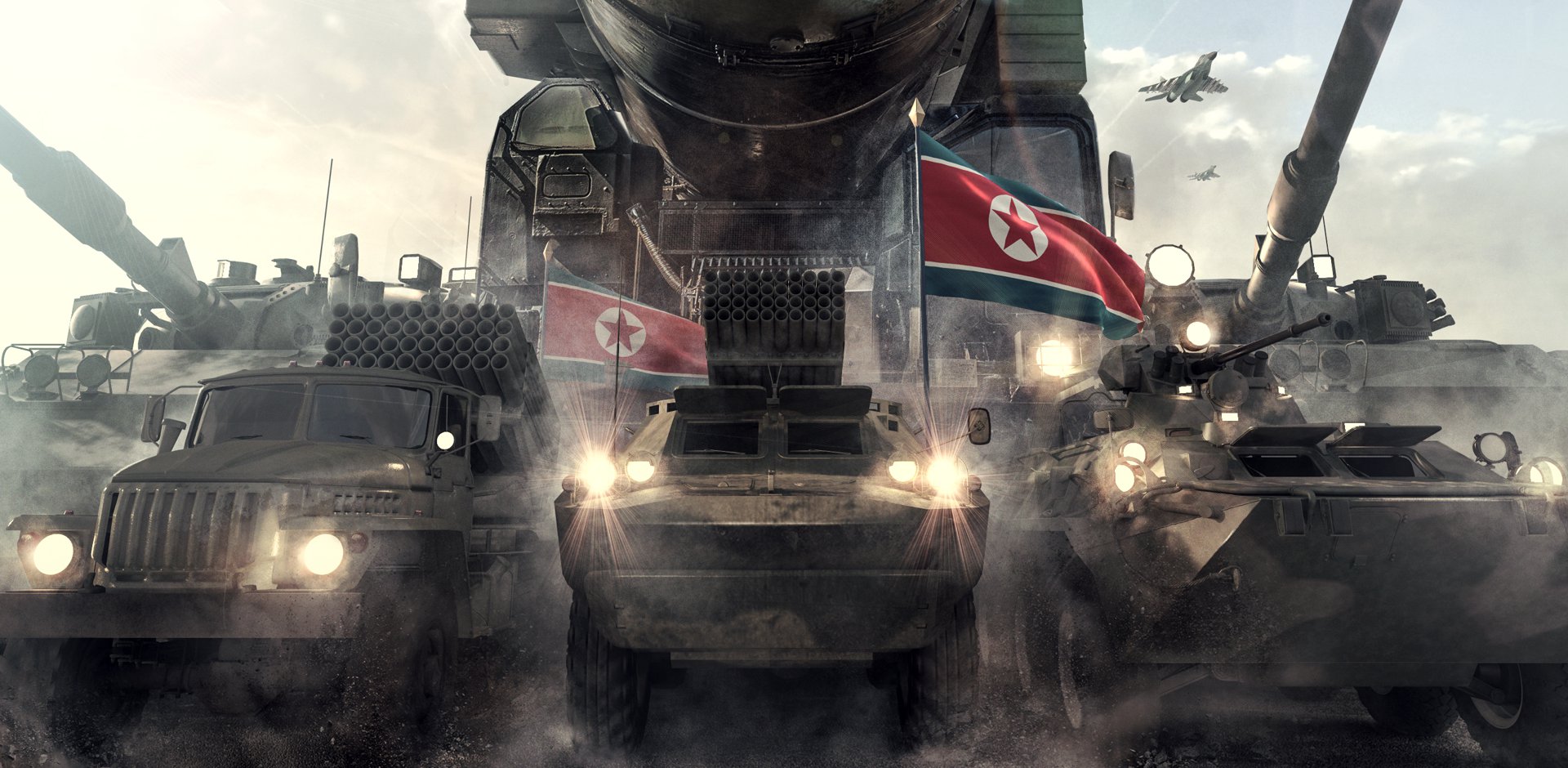 Thirty minutes. That's about how long it would take a nuclear-tipped intercontinental ballistic missile (ICBM) launched from North Korea to reach Los Angeles. With the powers in Pyongyang working doggedly toward making this possible—building an ICBM and shrinking a nuke to fit on it—analysts now predict that Kim Jong Un will have the capability before Donald Trump completes one four-year term.
About which the president has tweeted, simply, "It won't happen!"
Though given to reckless oaths, Trump is not in this case saying anything that departs significantly from the past half century of futile American policy toward North Korea. Preventing the Kim dynasty from having a nuclear device was an American priority long before Pyongyang exploded its first nuke, in 2006, during the administration of George W. Bush. The Kim regime detonated four more while Barack Obama was in the White House. In the more than four decades since Richard Nixon held office, the U.S. has tried to control North Korea by issuing threats, conducting military exercises, ratcheting up diplomatic sanctions, leaning on China, and most recently, it seems likely, committing cybersabotage. …
North America's first supervised injection clinic opened in Vancouver in 2003, and now several US cities are hoping to emulate its success in saving lives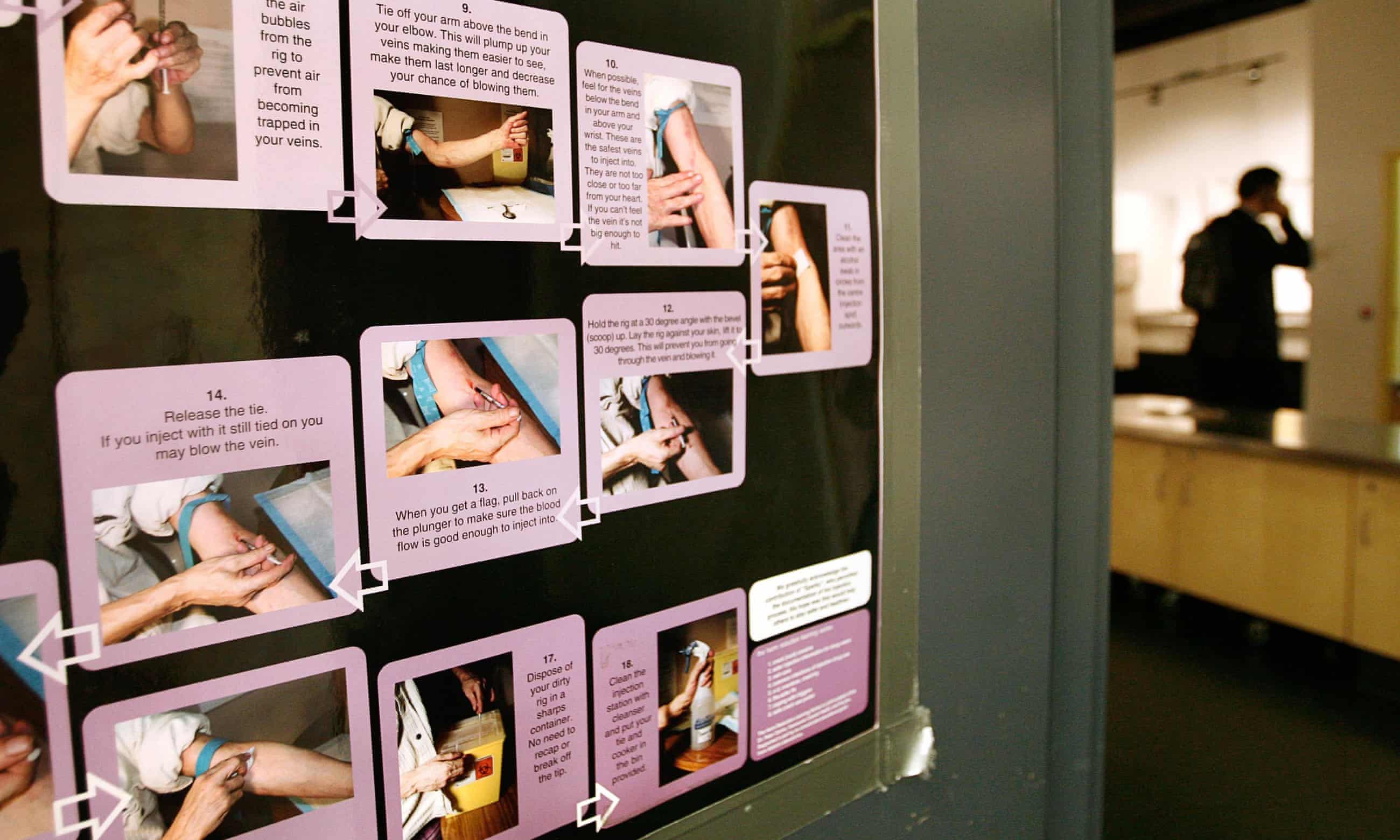 A poster shows how to use a syringe safely inside a safe injection site for drug addicts in Vancouver's Downtown Eastside neighborhood.
Whenever Dean Wilson walks people through Vancouver's Downtown Eastside neighbourhood, he leads them past an unassuming glass door on Hastings Street before stopping at a community garden.
It's here that he'll casually mention that they just passed North America's first supervised injection clinic.
"People go, 'What? Where?'" Wilson said. "And that's what we wanted. We don't want some blinking sign saying 'junkies line up here'. It's just another medical office door you can walk in – and you can get well there."
Wilson, 61, has spent much of his life fighting alongside other activists to open Insite, Canada's first legal medically supervised space that provides sterile equipment to people who inject drugs – and keep it open.
Since its doors opened in 2003, the small, bright space has logged more than 3m visits. A staff of 10 – including three nurses – are on site as people bring in their drugs and inject them in one of the 13 mirrored booths before moving to a lounge area. Others drop by to access healthcare, counselling or inquire about detox programs.
The relaxed atmosphere belies the critical role it plays in saving lives: by 2015, staff here had intervened in 4,922 overdoses, all without one death. The dozens of studies carried out on the site have yielded further insights: Insite does not lead to increased drug use or crime but instead offers a unique means of building relationships while saving lives, preventing the transmission of HIV and hepatitis C and spurring more people into detox programs. …
Everyone thinks that their workplace is especially crazy — their boss is the biggest creep, their co-workers are the most incompetent, their Chad from Accounting is the Chaddest, and the most Accounting — but they're wrong. Those aren't especially crazy places to work. Not compared to …
#6. The Impossibly Deep, Improbably Massive Gold Mine With Its Own Secret Economy
---
The Mponeng Gold Mine in South Africa is the deepest gold mine on Earth.
Close to running a 5K marathon straight into the Earth's core.
That unholy mess of a pit runs up to 2.5 miles deep, and its 236 miles of tunnels house a ridiculously massive underground complex. Every day, 4,000 workers are lowered into the mine in giant, three-story, 120-person cage elevators. Due to geothermal heat, the temperatures in the lower levels of the mine can reach up to 140 degrees Fahrenheit.
And that's not its only similarity to a supervillain's lair.
This Mordor hellpit is already surreal enough, then you factor in the hordes of "ghost" miners — criminal miners who have managed to enter the pit and set up shop for their share of the gold. These illegal workers have created their own shadow economy deep within the confines of the earth, trading everything from bread to sex (add "underground hell-mine prostitute" to the list of most terrifying professions on Earth). They live there, eat there, and keep their own peace … with AK-47s and improvised beer-bottle grenades. As for the mining company's security guards, they mostly leave the ghost miners be, because the place is far too vast to police efficiently, and also … well, we did mention the beer-bottle grenades, right? …
Parliament votes through measure overturning conviction and offering compensation to the estimated 5,000 men still alive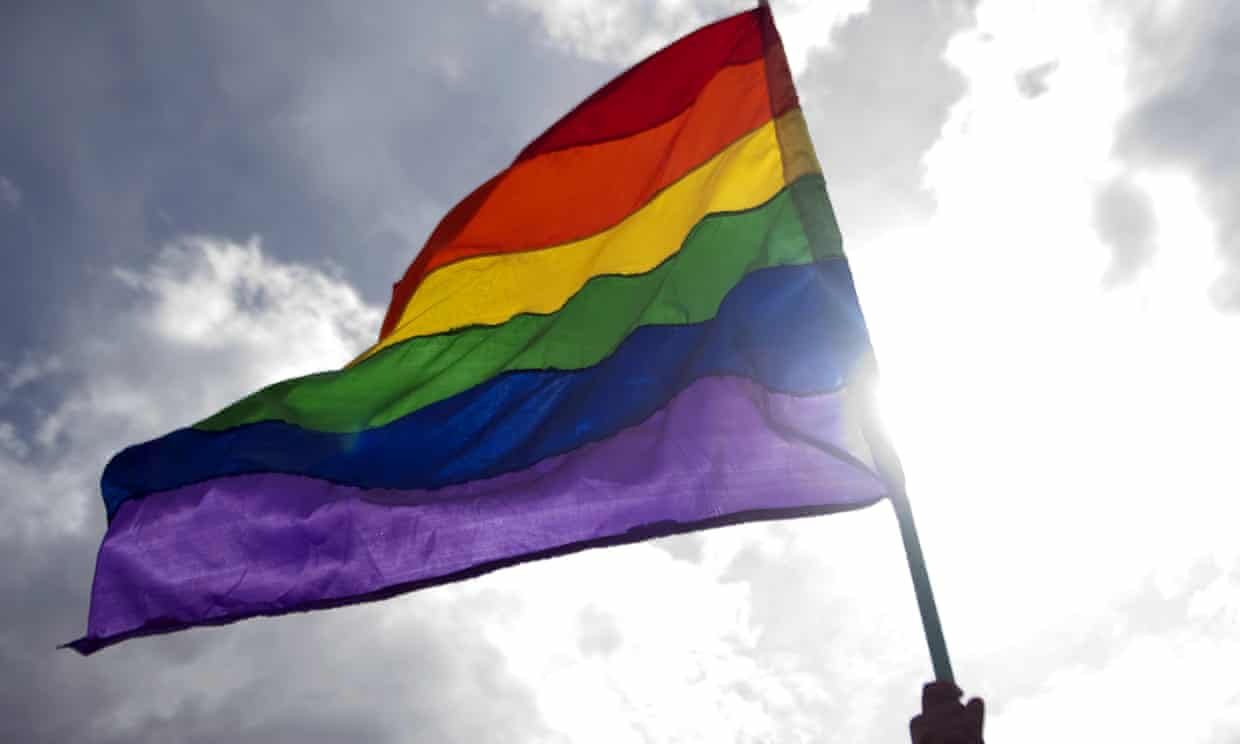 Germany's parliament has voted to quash the convictions of 50,000 gay men sentenced for homosexuality under a Nazi-era law that remained in force after the second world war.
After decades of lobbying, victims and activists hailed a triumph in the struggle to clear the names of gay men who lived with a criminal record under article 175 of the penal code.
An estimated 5,000 of those found guilty under the statute are still alive. The measure overwhelmingly passed the Bundestag lower house of parliament, where chancellor Angela Merkel's coalition enjoys a large majority.
It also offers gay men convicted under the law a lump sum of €3,000 (£2,600) as well as an additional €1,500 for each year they spent in prison.
Germany's article 175 outlawed "sexual acts contrary to nature … be it between people of the male gender or between people and animals". Sex between women was not explicitly illegal.
Although it dated from 1871, it was rarely enforced until the Nazis came to power, and in 1935 they toughened the law to carry a sentence of 10 years of forced labour. …
A seller of dietary supplements is succeeding by promising power to the aggrieved.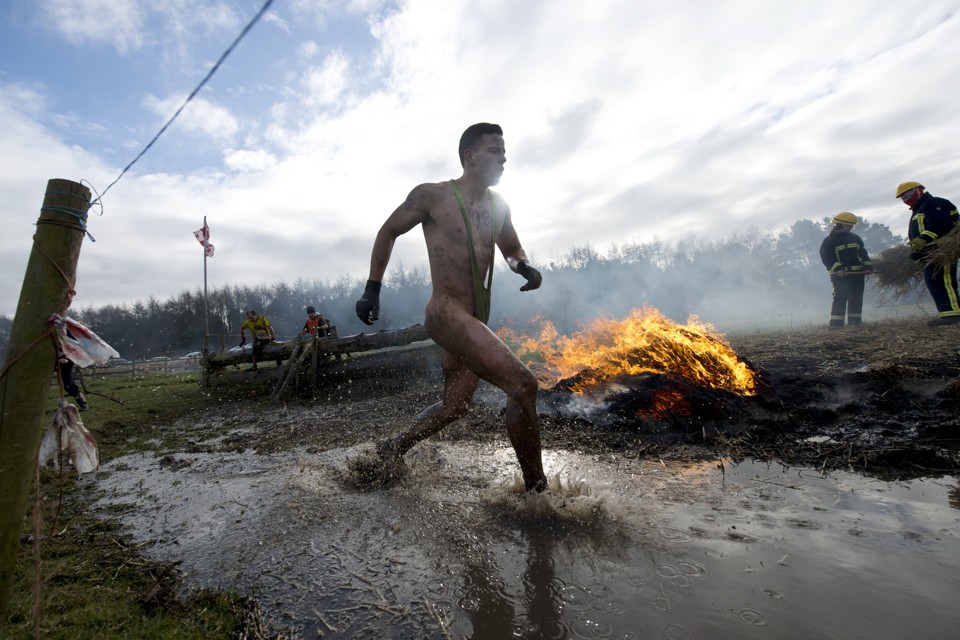 A competitor in the Tough Guy adventure race
There has always been money in testosterone, but especially now. The world is awash in ads for products that "enhance" and "support" testosterone levels. They promise health and virility. They are predicated on the contested assumption that there is a widespread dearth of testosterone—that more problems lie in scarcity than surplus.
Among these products is a potion known as Super Male Vitality. A single two-ounce vial costs $59.95. (The "retail" price on the seller's website is given as $69.95, but that price has been conspicuously crossed out.)
For buyers who are not convinced by the discount and the phallic applicator and the promise of some kind of superior maleness, there is the question of what this product is. Its seller claims: "As men age, they may often experience a slow-down in vitality, energy, and overall wellness," so Super Male Vitality is "specifically designed to assist the body in regulating proper balance to create superior vitality in males."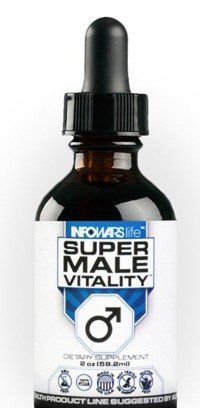 …
"Compost bin. Pig trough. Dog-food bowl. Laptop keyboard."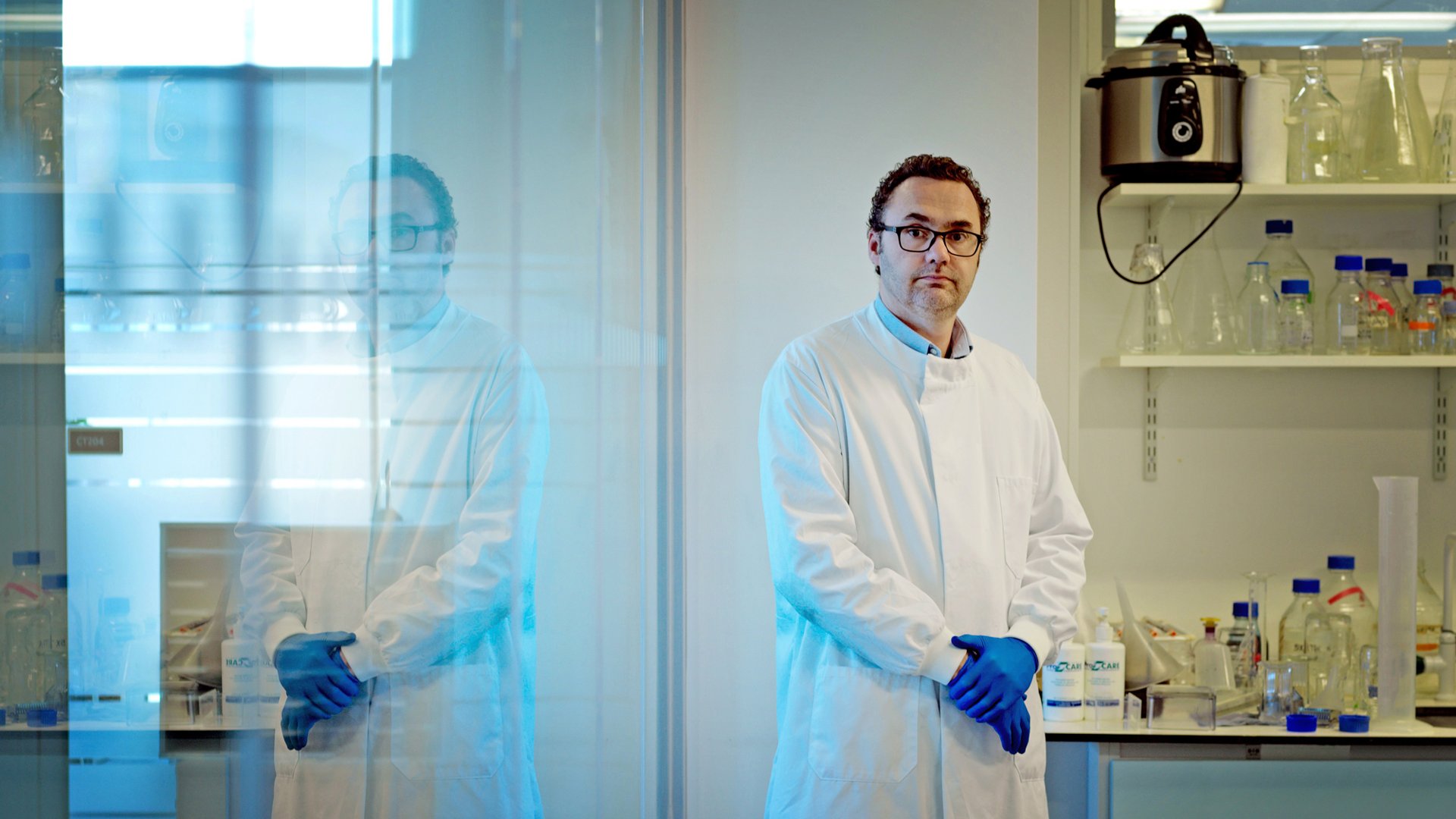 On a chilly autumn morning in northwest London, just outside the Euston train station, Adam Roberts stops at the top of an outdoor staircase, looks around for police, and tries to appear inconspicuous. This is harder than it sounds, and not only because he's 6 foot 3.
Roberts pulls a plastic-wrapped package from his pocket, tears it open, and slides out a long, slender tube and a swab that looks like an overgrown Q-tip. After checking again for anyone watching, he trots down the stairs, dragging the swab along the handrail, and slips the swab into the tube and the tube into his pocket. Then he strolls away.
What Roberts has just done, in an action that he and people who support him have performed hundreds of times, is to return to a practice that was abandoned more than 40 years ago. He has sampled the environment, hoping to find in the dirtiest, most germ-filled places an answer to one of the most pressing problems of our day.
Drug resistance—the ability of bacteria to defend themselves against the compounds we use to kill them—has impaired the effectiveness of almost every antibiotic produced since the first ones were developed, in the 1940s. At least 700,000 people are estimated to die worldwide every year from infections that no longer respond to antibiotics. That toll could balloon to more than 10 million a year by 2050 if we can't slow the spread of resistance or find new drugs; routine surgeries and minor injuries will become life-threatening. …
Gaming Empathy

Would you punch a printer? What if it looked like you?
Three men deliver an endless assault of kicks as the victim lies motionless on the grass. With venom in their eyes, one of the perpetrators delivers a crushing blow with a wooden bat. Another gets down on his knees and delivers a flurry of fists.
The printer is dead. Plastic parts and microchips are strewn across the ground.
So goes the scene in Mike Judge's cult classic film Office Space, which is a cathartic release from the constant indignities of the modern worker. The printer is a source of chagrin for its regular paper-jam notifications and its inability to properly communicate with its human users. There is no trigger to feel compassion toward this inanimate object: It is only a machine, made of plastic, and filled with microchips and wires. When the printer met its demise, the audience felt only joy.
But what if this brutal assault had been on a human-looking machine that had cried out to its attackers for mercy? If instead of a benign-looking printer, it was given a name and human characteristics? Would we still mindlessly attack it? Would we feel differently? …
Why Millennials aren't buying cars or houses, and what that means for the economy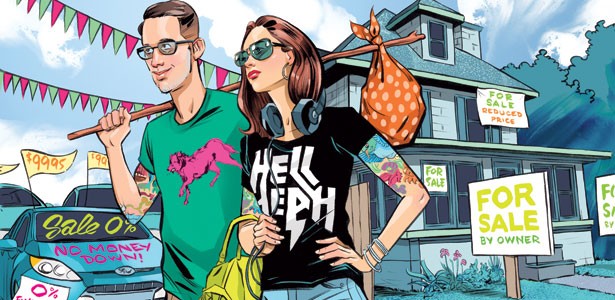 In 2009, Ford brought its new supermini, the Fiesta, over from Europe in a brave attempt to attract the attention of young Americans. It passed out 100 of the cars to influential bloggers for a free six-month test-drive, with just one condition: document your experience online, whether you love the Fiesta or hate it.
Young bloggers loved the car. Young drivers? Not so much. After a brief burst of excitement, in which Ford sold more than 90,000 units over 18 months, Fiesta sales plummeted. As of April 2012, they were down 30 percent from 2011.
Don't blame Ford. The company is trying to solve a puzzle that's bewildering every automaker in America: How do you sell cars to Millennials (a k a Generation Y)? The fact is, today's young people simply don't drive like their predecessors did. In 2010, adults between the ages of 21 and 34 bought just 27 percent of all new vehicles sold in America, down from the peak of 38 percent in 1985. Miles driven are down, too. Even the proportion of teenagers with a license fell, by 28 percent, between 1998 and 2008.
In a bid to reverse these trends, General Motors has enlisted the youth-brand consultants at MTV Scratch—a corporate cousin of the TV network responsible for Jersey Shore—to give its vehicles some 20-something edge. "I don't believe that young buyers don't care about owning a car," says John McFarland, GM's 31-year-old manager of global strategic marketing. "We just think nobody truly understands them yet." Subaru, meanwhile, is betting that it can appeal to the quirky eco-­conscious individualism that supposedly characterizes this generation. "We're trying to get the emotional connection correct," says Doug O'Reilly, a publicist for Subaru. Ford, for its part, continues to push heavily into social media, hoping to more closely match its marketing efforts to the channels that Millennials use and trust the most.
All of these strategies share a few key assumptions: that demand for cars within the Millennial generation is just waiting to be unlocked; that as the economy slowly recovers, today's young people will eventually want to buy cars as much as their parents and grandparents did; that a finer-tuned appeal to Millennial values can coax them into dealerships. …
DEGREE OF DIFFICULTY: Since World War II, new cars and suburban houses have powered the economy and propelled recoveries. Millennials may have lost interest in both.
New toy taking China by storm can fire needles and nails as well as toothpicks, leading to concerns over safety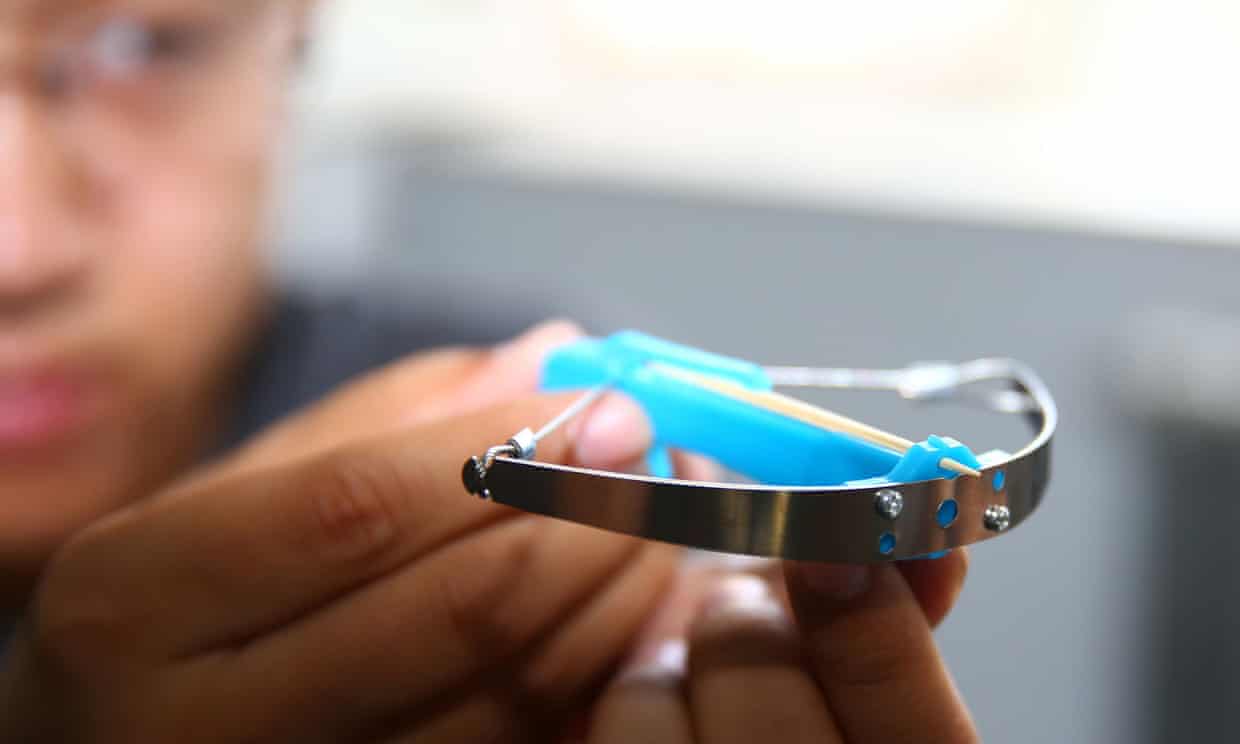 A man demonstrates a toothpick crossbow in Changchun, in China's northeast Jilin province.
Handheld mini-crossbows that can fire needles and nails are the latest must-have toy in China but anxious parents want them banned before a young child gets blinded or worse.
Selling online and in shops for as little as seven yuan ($1), so-called toothpick crossbows were originally designed to shoot out just that – toothpicks.
But if swapped out for needles they are potent enough to crack glass, said the Shanghai Daily newspaper, quoting shop owners as saying they were selling out of the gadgets fast.
Other Chinese state media said the mini crossbows can fire projectiles a distance of more than 20 metres and shoot iron nails in place of toothpicks.
The Shanghai Daily said: "The 'toothpick crossbow' toy has spread across China like wildfire among the nation's primary and middle school children."
"The unusual shooting toy may be very small but it is powerful enough to puncture a balloon and pierce cardboard. And when the toothpick is swapped for a metal needle it becomes a dangerous weapon." …
Hang Time

Time with friends, colleagues, siblings, and children diminishes over the course of a lifetime. The older we get, the person we spend the most time with is the one we see in the mirror.
That's the conclusion of a recent, fascinating analysis of data from the American Time Use Survey, an annual census by the US Bureau of Labor Statistics of how Americans spend their hours. Data scientist Henrik Lindberg combed through results from 2003 to 2015 to determine how much of that time is spent in the company of others.
The data do not count sleep, or time with people who wouldn't be categorized in any of the relationships shown. Time can also be counted twice: a party you attended with friends and your spouse would count for both categories.
Some of the relationships Lindberg found are intuitive. Time with friends drops off abruptly in the mid-30s, just as time spent with children peaks. Around the age of 60—nearing and then entering retirement, for many—people stop hanging out with co-workers as much, and start spending more time with partners.
Others are more surprising. …
Video Goodnesses
and not-so-goodnesses
Evan McMorris Santoro went to Cedar Rapids, IA and sat outside Trump's campaign rally in a booth to find out if attendees really hate the media.
THANKS to HBO and VICE News for making this program available on YouTube.
In a segment on the decline of the coal industry and President Trump's promises to bring it back, John Oliver railed against the Murray Energy Corporation and chief executive Robert E. Murray. Read the story: http://wapo.st/2rWVsS2.
There is enough food in the world to go around, yet hundreds of millions of people go to bed each night on an empty stomach. World leaders have promised to end hunger by 2030. But what causes it and how do we prevent it? Actor Dougray Scott explains.
Senate Republicans reveal their Affordable Care Act replacement bill, and President Trump receives applause after contradicting his campaign rhetoric.
THANKS to Comedy Central and The Daily Show with Trevor Noah for making this program available on YouTube.
Seth takes a closer look at the health care bill draft Senate Republicans finally unveiled after weeks of secret, closed-door meetings.
THANKS to NBC and Late Night with Seth Meyers for making this program available on YouTube.
A couple opens up the Republican Health Care Bill to finally see what's actually inside.
Senate Republicans' bill to overhaul American health care takes what most people don't like about Obamacare, and makes it much, much worse. Vox's editor-in-chief Ezra Klein explains.
Alex Jones is not the only guy making a career out of conspiracy theories. They are everywhere on the internet and here's why you have no choice but to ignore them.
As an environment-loving Canadian, here's everything you need to know about endangered species!
THANKS to Comedy Network and The Beaverton for making this program available on YouTube.
FINALLY . . .

At Alpine Waste and Recycling in Denver, "Clarke" uses its suction cup arm to sort through cartons from the conveyor belt alongside his fellow human workers. Its camera identifies a carton and the robotic arm quickly swoops down to grab it and toss it into a bin. This innovation in recycling is transforming the industry, making it more efficient and cost effective, while also filling labor shortages.
Clarke, named after the sci-fi author Sir Arthur C. Clarke of 2001: A Space Odyssey fame, is a recycling robot created by Autonomous Manipulation and Perception Robotics (AMP). Founder Matanya Horowitz, stumbled on recycling when looking for different sectors where artificial intelligence (AI) might be useful.
"Right now recycling takes a tremendous amount of manual labor. It's a very challenging job; it's very dirty, it smells bad," Horowitz says. "There's a lot of materials so you have to concentrate pretty hard."
As a result, retaining employees in material recovery facilities (MRF), where recycling sorting occurs, is difficult. "I've never seen a recycling facility without a 'now hiring' sign out front," he says. …
Ed. More tomorrow. Probably. Maybe. Not?