It's great to see people speaking out passionately for social justice. So it pains me to tell you that you've accidentally been directing that passion towards a world that is total fiction.
This is an embarrassing conversation to have. Believe me. But if I had something stuck in my teeth, for example, I'd want someone to tell me about it instead of being "too polite" to mention it even as everyone laughed at me behind my back. Likewise, I feel compelled as a friend to tell you this hard fact: HBO shows are not real.
They're just made up stories. …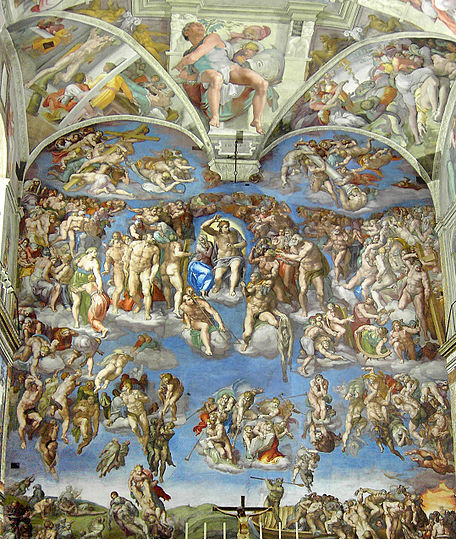 This Day In History: November 1, 1512
On All Saint's Day, November 1st, Pope Julius celebrated Mass in the Sistine Chapel for the first time in four years. Those in attendance were dumbfounded by the magnificent frescoes telling nine stories from the book of Genesis. The most memorable of these is a painting called "The Creation of Adam," where God and Adam are stretching their arms toward each other, index fingers extended.
All present must have had incredible self-control to pay attention to the Mass considering the dazzling masterpiece above their heads, and the graceful statues perched on or draped over the incomparable architectural details surrounding them.
The artist responsible for this stunning achievement, Michelangelo Buonarroti, grew up in Florence, Italy, which was a hot spot of the early Renaissance movement. Displaying uncommon talent by age 13, Lorenzo de' Medici, the ruler of Florence and renowned patron of the arts, became his sponsor. After creating the sculptural masterpieces the "Pieta" (1498) and "David" (1504), he was called to Rome to work his magic on the ceiling of the Sistine Chapel. …
THANKS to Comedy Central and The Daily Show with Trevor Noah for making this program available to embed.
Trevor Noah pulled a page out of the Orson Welles playbook for Monday's Halloween episode of The Daily Show, dedicated to showing a future where Donald Trump becomes president and our world is turned upside down. Instead of the audience and the typical Daily Show experience, we're greeted by a burned out world where Trevor Noah is putting together a desperate pirate broadcast, the news team is spread around the globe in different positions — poor Desi Lydic by the way, forced to eat a rat.
But it's basically a "what If" Twilight Zone version of The Daily Show that raided Harry Turtledove's trashcan and then let a writer from Jerry Springer punch it up. There's a Trump News Network, the revelation that CNN themselves had stolen that missing Malaysian Airlines flight, and that Steve Harvey and Kevin Hart are still beloved. I also like how John Oliver gets arrested during a thrilling segment on eggs. …
In a Halloween interview with Samantha Bee, President Obama explains the horrors that could happen if young people don't vote.
THANKS to TBS and Full Frontal with Samantha Bee for making this program available on YouTube.
When President Obama appears on late-night television, he tends to play to the host's strengths. He's slow-jammed the news with Jimmy Fallon and recited mean tweets with Jimmy Kimmel. Perhaps later this week we'll get to see him endorse marijuana and atheism with Bill Maher.
But first, Obama brought his election season late-night tour to Samantha Bee for what she joked was her first "annual Halloween presidential interview" Monday night. The pre-taped segment found Bee flexing the field reporter skills she honed at The Daily Show but has all but given up on Full Frontal, where she is mostly seen railing against the week's biggest outrages directly into the camera.
The subtly antagonistic style that she brought to those infamous Daily Show interviews with low-level lawmakers remained intact even in her conversation with Obama, and he was more than game to play along, much as he did with Zach Galifianakis on Between Two Ferns. …
Mental disorders reflect the anxieties of the era. A study of the Diagnostic and Statistical Manual of Mental Disorders (DSM) reflects a constantly shifting view, where once commonly accepted mental disorders are relegated to the dustbin of history. If the past is any indicator, our picture of the mind and its illnesses will soon too become obsolete.
10. Male Hysteria
Hysteria has a slew of nervous symptoms that cannot be attributed to a physical cause. Despite men being just as prone to breakdowns as women, societal and political pressures stood in the way of diagnosis. However, in 18th- and 19th-century Britain, it became fashionable for men to develop "nervous" issues. It was an issue of class, where sensitivity was seen as sophistication that elevated the bourgeois above the working people.
In the early 20th century, male hysteria morphed into "shell shock." This reflected a changing perception of the disease, losing its feminine connotations. This new form of male hysteria was made honorable. In the 1980s, "shell shock" gave way to PTSD—post-traumatic stress disorder. The progression has been a slow shift from the feminine stigma associated with the disease. …
It's possible that no previous presidential candidate, at least in contemporary American history, has exhibited the range of aberrant, offensive and outrageous behaviors as Donald Trump. Belligerent, unstable and anything but presidential, Trump has turned much of the country into armchair psychotherapists. His behavior is so undisciplined and erratic, he's even prompted licensed clinicians to break with orthodoxy—not to mention rules—to declare he suffers from a personality disorder.
Despite all this, Trump rose to the top of the Republican ticket, and as recently as September, posed a real and viable threat to Hillary Clinton's candidacy. Even with his chances of a successful Hail Mary growing slimmer by the day, Trump seems poised to collect about 40 million votes, a sizeable segment of the voting populace. Those numbers should force those of us who oppose Trump to understand what motivates those who support him.
One contributing factor is how ideologically, economically and socially divided America is. Those factors are compounded by elevated—if not unprecedented—levels of anxiety, fear and trauma. Many of the country's wealthiest and most highly educated citizens live along its coasts and in its major cities. Trump supporters not only live outside those areas, they feel as if they're foreign in nearly every conceivable sociocultural way. This goes hand-in-hand with a number of other social ills: a raging opiate epidemic, persistent gun violence, the disappearance of manufacturing jobs. It's no wonder America now finds itself coping with a troubling trend of middle-aged white, mostly working-class men and women prematurely succumbing to the wages of despair: drug abuse, alcoholism and suicide. …
A spate of new stories raise questions about the Republican nominee's ties to Russia and his tax-avoidance schemes.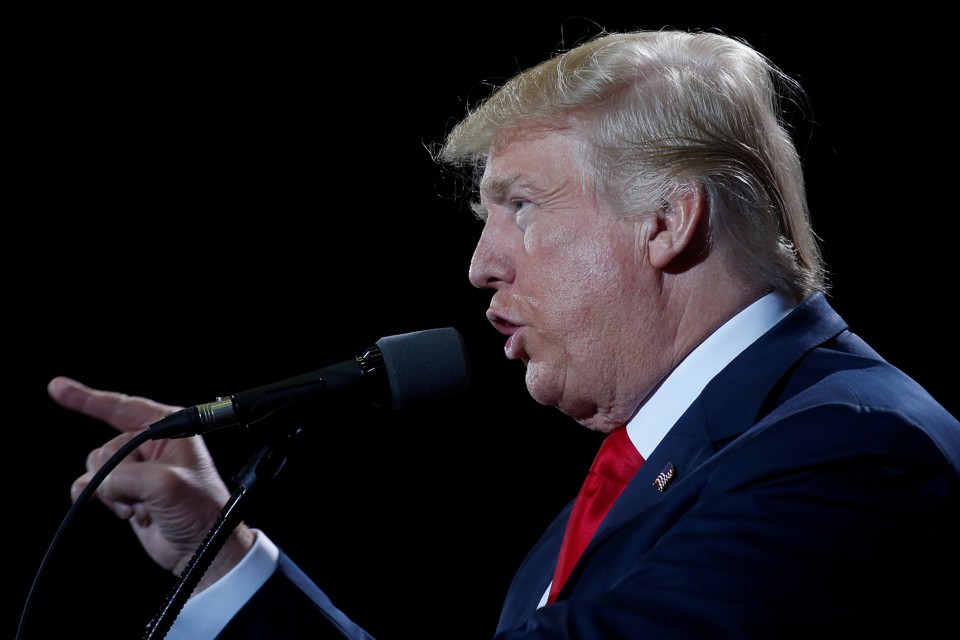 Since the director of the FBI on Friday announced the discovery of new emails potentially pertinent to the investigation into Hillary Clinton's private server, the presidential campaign has been shaken up. First, came the round of recriminations, as Clinton and her allies, career prosecutors, and even some Republicans assailed James Comey for the disclosure.
Now, with about a week left, there's a new spree of investigative reports related to the election. Two, related to potential interference by Russia in American elections, are now in dispute. A third, alleging ties between Russian intelligence and Donald Trump, is still fresh. The fourth (and perhaps most solid) concerns his tax returns.
Comey's decision to notify Congress elicited critiques by those who said he had sidestepped Department of Justice policies, but it also inspired accusations that the director was withholding information about Trump—and some leaks from the FBI. In a letter over the weekend, Senator Harry Reid, who has a habit of lobbing inflated or fanciful accusations and forcing someone to debunk them, claimed that Comey had declined to reveal information about ties between Donald Trump and Russia. That charge was initially met with skepticism, but a former FBI official told CNBC's Eamon Javers that in fact Comey had decided not to reveal information suggesting Russian meddling in the election, reasoning that it was too close to Election Day and such an announcement might be perceived as an attempt to influence the election. Shortly thereafter, The Huffington Post reported on another source "familiar with the interagency discussions" confirming the CNBC report. …
Team questioned email investigation amid reports that he sought to withhold evidence of Russian support for Trump for fear of influencing the election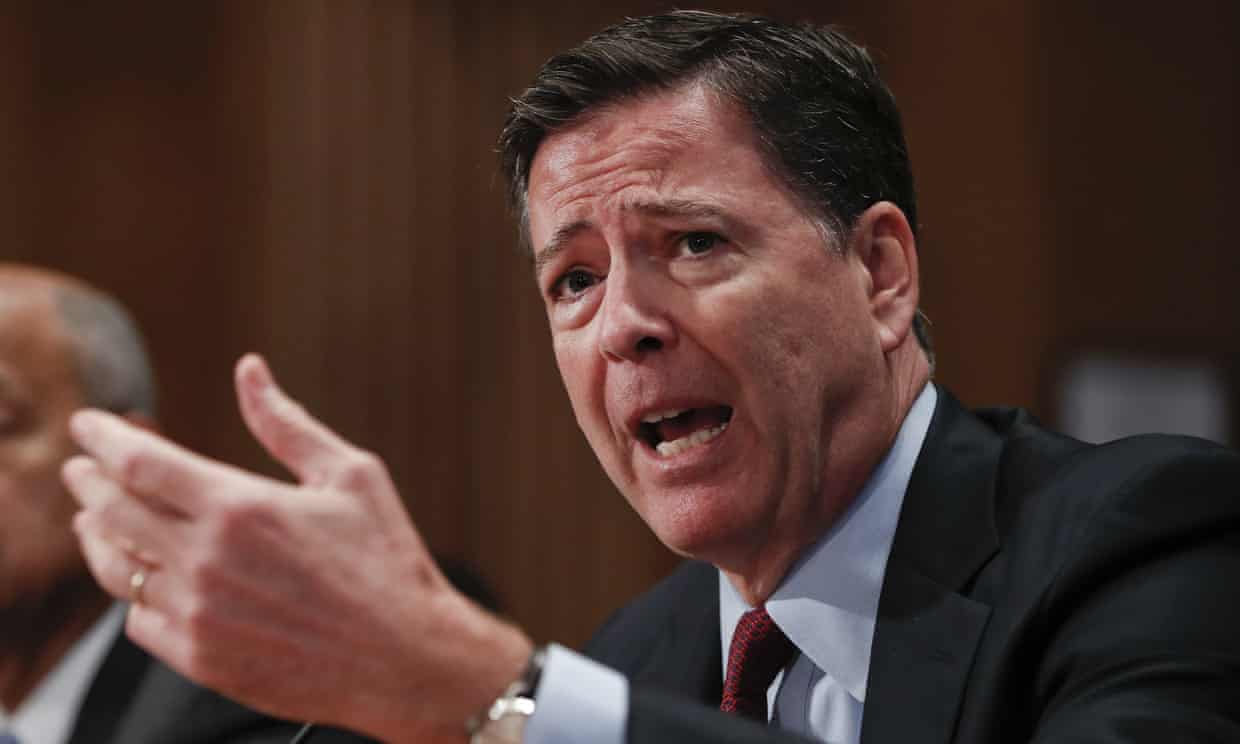 The Clinton campaign blasted the FBI director, James Comey, for "jaw-dropping" double standards on Monday after claims that he had sought to withhold evidence of Russian support for Donald Trump for fear of influencing next week's US election.
In a sharp escalation of their unprecedented war of words with federal law enforcement authorities, Clinton's key aides contrasted this apparent caution with Comey's controversial decision to release new details of its investigation into Clinton's private email server to lawmakers on Friday.
"It is impossible to view this as anything less than a blatant double standard," her campaign manager, Robby Mook, told reporters, claiming the decision "defied all logic", especially as other intelligence agencies had favoured disclosure of suspected Russian involvement.
"Through these two decisions he shows he favours acting alone and without consulting … these are not the hallmarks of a responsible investigation," added Mook. …
One of the most contentious issues in a modern democracy like the United States is the wall of separation between the church and the state. In the US, this phrase is used incorrectly by many as they either assert their religious beliefs on the public or fear that those same beliefs are being threatened by the government. Like any judicial precedence, it is vastly misunderstood.
10. It's In The Constitution
"Separation between church and state" is not in the US Constitution. The First Amendment's Establishment Clause reads, "Congress shall make no law respecting an establishment of religion, or prohibiting the free exercise thereof." The first mention of the phrase came in a letter from Thomas Jefferson to the Danbury Baptist Association in Connecticut in January 1802: "[ . . . ] their legislature should 'make no law respecting an establishment of religion, or prohibiting the free exercise thereof,' thus building a wall of separation between Church & State."Though separation of church and state is not in the Constitution, it has become jurisprudence due to the Supreme Court decision of Reynolds v. United States in 1879, where the Court wrote that Jefferson's words "may be accepted almost as an authoritative declaration of the scope and effect of the Amendment." …
The presidential campaign has unfolded in ways she never could have imagined. It is ending in a morass of ugliness. What could possibly come next?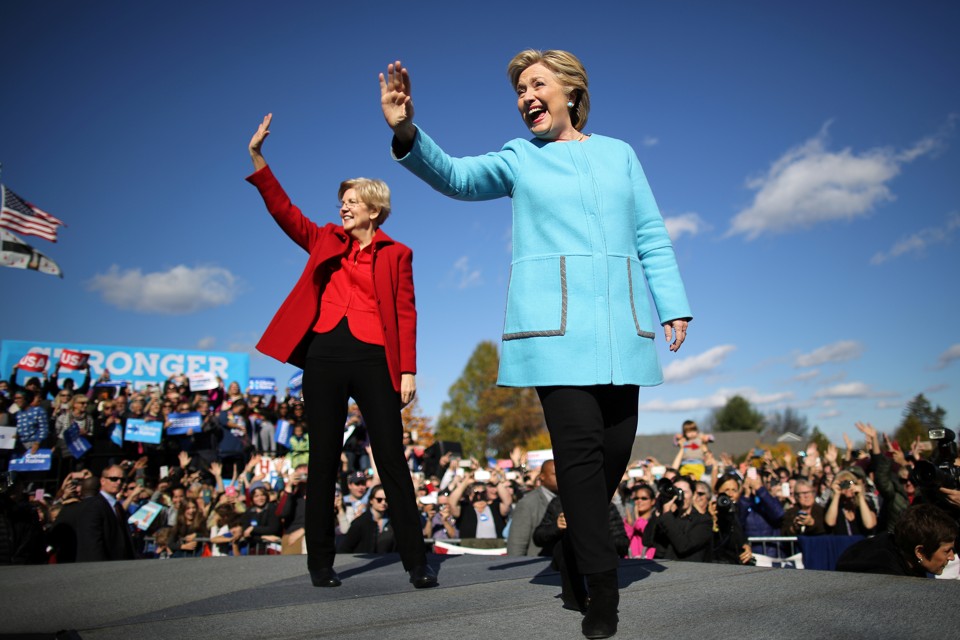 She was going to win, and that would be all that mattered.
Hillary Clinton hugged Elizabeth Warren and picked up the microphone and laughed, that steely chortle that had set so many men's nerves on edge for so many years. She looked out at the crowd, a couple of thousand people, mostly white people, wearing plaid.
"Wow, I don't know about you, but I could listen to Elizabeth go on all day!" she said, as if someone had accused her of not being able to do so. "It is so great being here, back in New Hampshire!"
It was finally happening: The election was just a few endless days away, people were already voting, she was up in all the polls. At long last, she was drawing respectable crowds, albeit often with the help of figures like Warren, and the people seemed actually excited to see her, even if it was an excitement partly born of panic. …
US Treasury secretary tells Oxford Union there has been a rise in anxiety in many countries over the 'lopsided' economy
Liberal democracy and free market capitalism are under threat unless governments do more to tackle inequality, the US Treasury secretary has warned on a visit to the UK.
Jack Lew called for Britain and the EU to ensure their economies remain "highly integrated" when Britain leaves the bloc. He linked the vote for Brexit to a more general rise in anxiety among people over how economies have evolved and the "lopsided" nature of gains.
With just over a week to go to the US presidential election and against the backdrop of a tight race between Hillary Clinton and Donald Trump, Lew told an audience in Oxford that populism was on the rise in many countries, calling it "a challenge in so many parts of the world right now". …
The hateful rhetoric and high stakes of the 2016 U.S. election are causing people emotional distress—as politics and uncertain futures have done throughout history.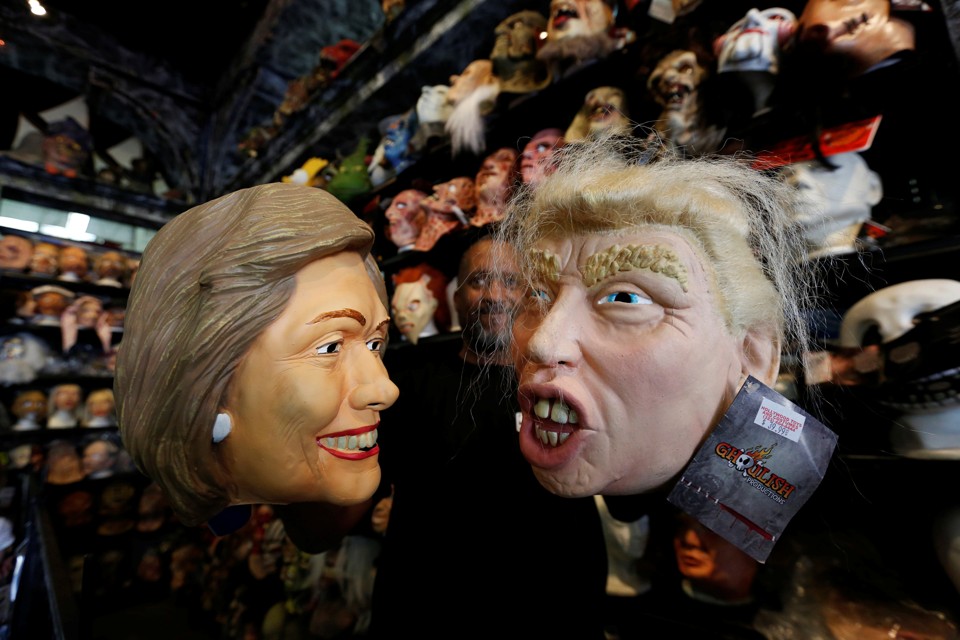 It was the hives that made Caroline Moss think something was wrong. The New York-based creative director had been getting itchy bumps on her arms and chest since late September, and allergy tests came back negative. She made small talk with her doctor at a follow-up appointment: "I was like, 'This election, huh?' And then he asked me if the election was stressing me out. The doctor told me my body may be manifesting my anxiety in this way." Moss had broken out in hives just after the first two U.S. presidential debates, which she watched and discussed extensively with her friends and on Twitter.
Increasingly, the 2016 election is taking a toll on everyone. The turbulence of this time of national transition can cause anxiety that makes day-to-day life more alarming, but people's existing fears can also be inflamed by what they see happening in the election. This creates a sort of feedback loop between personal and national anxiety. Social media and a 24-hour news cycle has made it difficult to avoid talk of the election, and Donald Trump's candidacy in particular has given people many reasons to be anxious. Name-calling has devolved into physical violence at multiple Trump rallies, with Trump often egging the perpetrators on from the dais. Women who have been victims of sexual assault have relived their trauma on an almost-daily basis in recent weeks, first with the release of the video in which Trump bragged about sexually assaulting women and then as numerous women have come forward to share their experiences of being groped or assaulted by Trump. …

James H. asks: What time zones are the North and South pole in?
Given that they are every possible hour all the time, or more aptly technically in every time zone, it may come as no surprise to you that there are no official time zones at the poles. Nevertheless, groups working at or visiting the poles still have a need to keep track of and coordinate time, so what do they use?
To begin with, some choose to synchronize their watches with the closest or last point of civilization. For example, the U.S. research center on Antarctica, McMurdo Station, uses the time zone of Christchurch, New Zealand, as it is the last (or first) city most travelers to and from McMurdo pass through and where they get most of their supplies from.
Other bases use the time zones of their home countries, while still others just go with Coordinated Universal Time (UTC), the successor to Greenwich Mean Time (GMT), the latter of which is no longer defined precisely but in a practical sense is somewhat interchangeable with UTC. …
"If someone can't afford it, they can move into something older or more vanilla and pay the lower rent. Usually the only option is to move out of the neighborhood."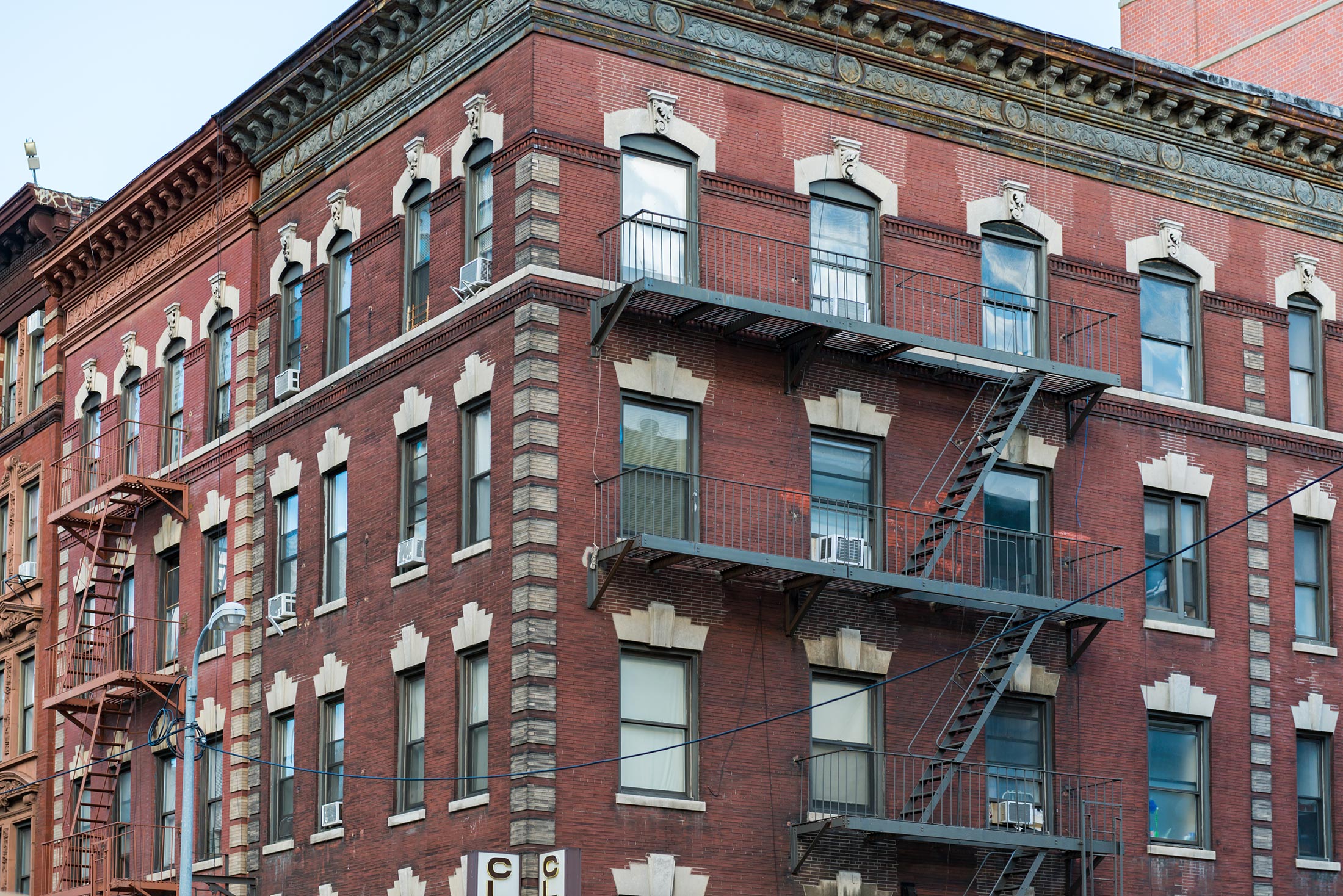 The Hidden Villa Apartments, a 61-unit complex in Beaverton, Ore., is the kind of property investors love and affordable-housing activists ignore.
Built in 1968, it was acquired recently by an out-of-town developer who plans to tear up the old carpeting and roll in some stainless steel appliances. The idea is to attract the wealthier workers flocking to knowledge industry jobs in the Portland, Ore., metropolitan area and charge higher rents.
Sixty-one cheap apartments gone, 5.6 million to go.
That's the number of inexpensive market-rate units in the U.S., according to a new tally from CoStar Group, a real estate data and analytics company. And that's about the number of units of publicly subsidized affordable housing, too. …
Uber drivers were right to claim employment rights. But in a world where driverless cars may soon make them redundant, we face long-term dilemmas about the systems we choose.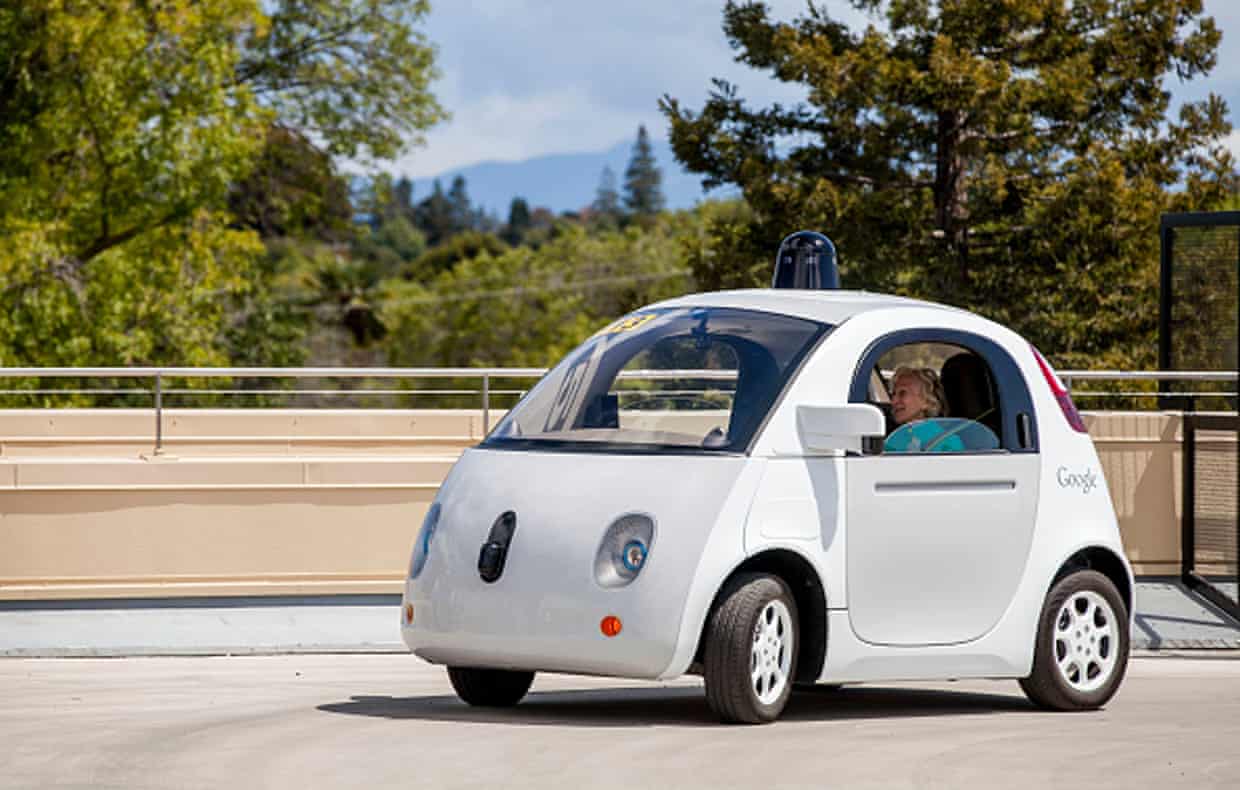 Sometime during the 21st century you will stagger out of a club at 3am and hail a taxi. The vehicle, no longer allowed to loiter in busy areas, will pop out of a stack nearby, find its way to you and honk. You and your drunk companions will stammer out your destinations until they flash up correctly on a screen. And you will glide home, staring enviously at the few people still allowed to drive: emergency service people and maintenance engineers.
What will take you home will not be a car, but rather a system. It might be a passive system, which only orders the traffic and the speeds according to the sum of individual requests, from cars owned by individual people. But it is more likely that it will be an active system – because we, the electorate, will have made it so.
It will give precedence to traffic leaving the centre of town at 3am; it will redistribute vehicles to the suburbs ready for morning; and it will incentivise non-ownership – the driverless cars will only be there to meet demand that the trams, underground railways and automated buses cannot.
That's the future. Meanwhile, in the present, we have Uber, and its ludicrous claim to be a software company, not an employer. Uber's defeat in a court action brought by the GMB union has made the libertarian right go swivel-eyed. The drivers were right to claim employment rights – just as cities faced with rental chaos are right to face down Airbnb and its "homesharing clubs". …
When you accept a life in the public eye — whether that's in entertainment, politics, or just being a woman on the internet — you open yourself up to critics. You can either take that criticism in stride, attempting to learn from it on the extremely rare occasions when it could be considered constructive, or — like the folks on this list — you can fly straight off the rails and burn down everything you see in a righteous fury.
#5. Florida Governor Rick Scott Takes Out Attack Ads On A Random Lady In Starbucks
Florida Governor and unwitting Voldemort impressionist Rick Scott is one of the more unpopular politicians in America, thanks to his less-than-progressive views and a smile that looks as if he just unhinged his jaw to swallow an entire infant. Nowhere was this disapproval more apparent than when Scott entered a Gainesville Starbucks and found himself on the dangerous end of Cara Jennings, who scolded the governor about his record on health care and abortion before calling him an "embarrassment to our state" and an asshole, which was sort of implied, but it's always better to be clear.
"You deserve not the noble title of 'Florida man'!"
Because this is 2016, the confrontation made its way to YouTube quicker than Scott and his myriad siblings skittered out of their egg sack, lo, those many centuries ago. …
Nine more states will vote next week on whether to legalize some aspect of marijuana use. But banks willing to provide services to cannabis companies are still hard to find.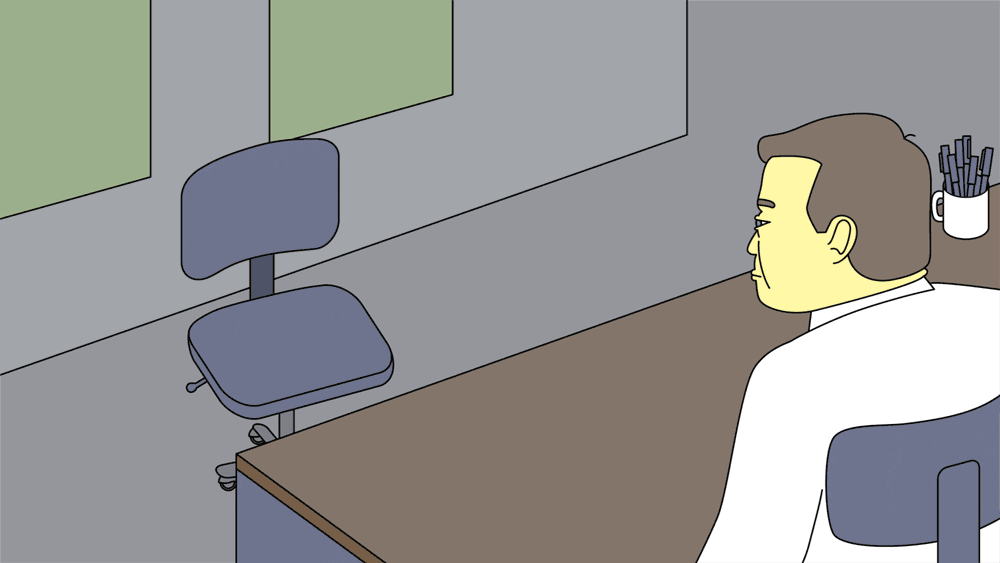 Punctuated by sharp intakes of breath, Max Simon repeated himself softly, trying to mask a deep frustration. "We … are … a … media … company. We produce media."
Like many startup founders, the 34-year-old has a spiel right down to the enunciation and cadence. He gave his speech nine times, to nine different bankers. Eight rejected him. But it wasn't venture capital he was seeking. It was a checking account.
Simon is the founder of Green Flower Media LLC, a production company in Ojai, Calif., that sells educational videos about marijuana, with topics ranging from medicinal use to cannabis industry investing. He likens the platform to a cannabis-centric Lynda.com, the online-course company owned by LinkedIn. Shortly after Green Flower sold its first batch of videos, Simon received an e-mail from Chase Bank. The company's corporate account was being shut down.
It took a series of meandering customer service calls for him to discover why: The account, he was told, was marked "high risk" because the company is part of the marijuana industry. …
The experiment is part of a larger effort by the news agency to incorporate automation into its journalism.
On average, when an AP sportswriter covers a game, she produces eight different versions of the same story. Aside from writing the main print story, they have to write story summaries, separate ledes for both teams, convert the story to broadcast format, and more.
"It's a manual labor nightmare," Jim Kennedy, the AP's senior vice president for strategy and enterprise development, told me in his New York office. Collectively, AP journalists spend about 800 hours a week converting print stories to broadcast format.
As a result, the AP is experimenting with machine learning in an attempt to automate some of those processes. The news agency wants to free up capacity for journalists while also increasing its output as it looks to provide new types of coverage to its clients to try and grow its business. …
Medieval Europe was a violent place where ruthless kings ruled with iron fists. Assassinations were an easy way of removing a tyrant or political enemy, and they were often carried out with shocking brutality. Some of them were also fiendishly clever.
10. Duke Conan II of Brittany
In 1065, William of Normandy was preparing to invade England. To secure his borders, he proposed alliances with the surrounding lords. However, Duke Conan II of Brittany hated the Normans because he believed they had poisoned his father. Conan refused to ally with William and strongly implied that he would attack Normandy as soon as the army left for England.
This turned out to be a bit of a mistake since William quickly had Conan poisoned as well. According to Orderic Vitalis, William had to be clever about it since the Breton would obviously have been careful to avoid the same fate as his father. So instead of targeting Conan's food, William's assassin smeared poison on Conan's riding gloves. While out riding, Conan wiped his mouth with the back of one glove and soon suffered a fit and died. …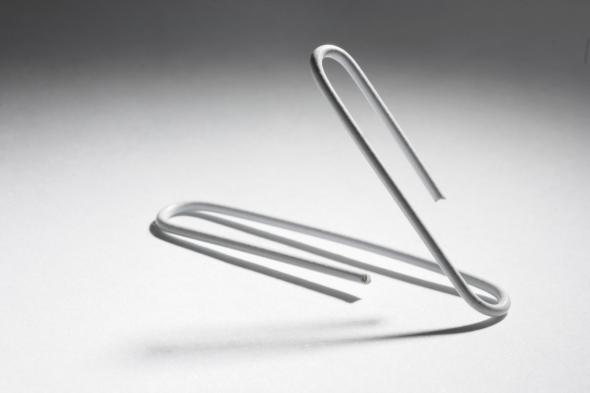 Every six months or so, I unfold a paperclip, slide one looped end into my ear canal, and scoop out a soft-serve, fragrant, orange-brown globule of wax.
(I've placed a paragraph break here as I presume you'll take a few moments to visualize this, ponder it, and then vomit in a nearby sink or potted plant.)
My excessive earwax production is the third most repulsive thing about my body. The nail bed on my right big toe is so freakish that I will refrain from further mentioning it. The skin flap extruding beneath my left armpit is like another being that lives with me symbiotically.
But my earwax debilitates my everyday existence in a manner that these other grotesqueries do not. Allowed to mushroom unchecked, my wax achieves a hefty mass, eventually solidifying into a sort of goopy ear pudding that blocks my canals and deadens my hearing. It squishes around within its lair in a most disconcerting way whenever I move my jaw. It occasionally doles out a little bead of itself, like the tar plops in the famous University of Queensland pitch drop experiment, tumbling from the porch of my ear upon whatever unlucky surface lies below. …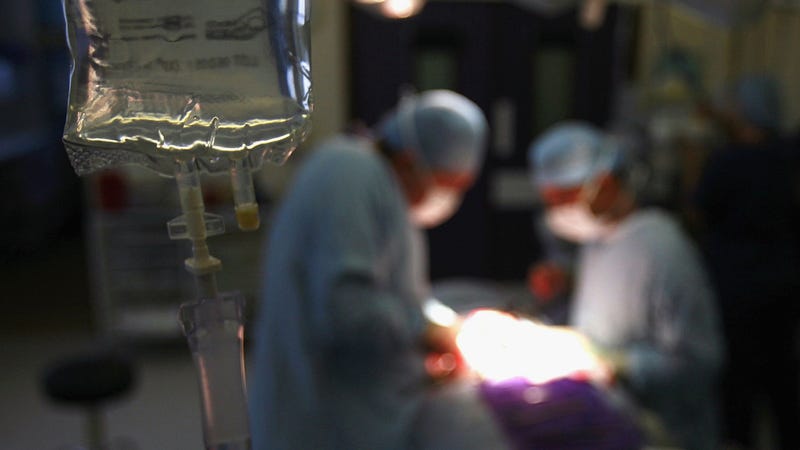 This surgery sounds like a total nightmare. According to a new Tokyo Medical University Hospital report, a patient's fart during surgery apparently caused a fire that led to serious burns on her body.
The fart-fire incident originally occurred all the way back in April, but a report was just released on October 28 by a committee of "outside experts" who looked at the case and determined there were no flammable materials in the operation room during the surgery, according to Japanese newspaper the Asahi Shimbun.
The patient, who was in her 30s, was receiving an operation at the Tokyo Medical University Hospital in Shinjuku Ward that involved using a laser to perform surgery. According to a report from the hospital, "When the patient's intestinal gas leaked into the space of the operation [room], it ignited with the irradiation of the laser, and the burning spread, eventually reaching the surgical drape and causing the fire." …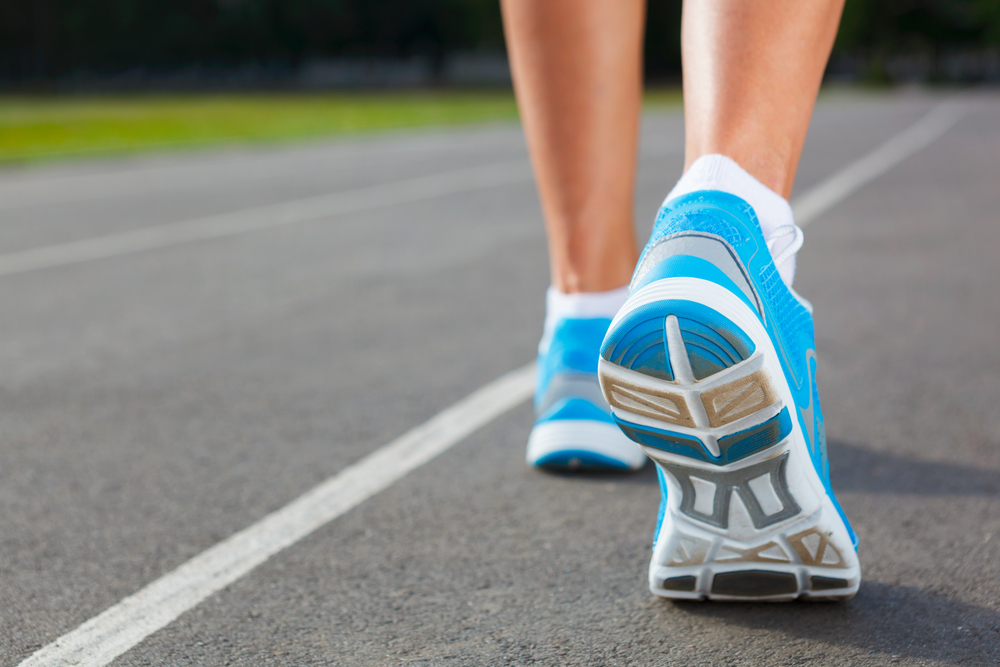 Today I found out how tennis shoes came to be called sneakers.
When it comes to athletic shoes, calling them something like "walkers" or "runners" seems more appropriate than calling them "sneakers." These days most people don't use their sneakers for sneaking, but back in the day they were associated with people who were up to no good and sneaking around.
First, a little background: the word "sneak" comes from the Old English word "snican." At first, the word meant "to desire, reach for" and evolved into "to creep or crawl." By the 1500s, "sneaking" came to mean "to move or walk in a stealthy or slinking manner, as if ashamed to be seen." A person who took part in sneaking became known as a sneak by 1643, but sneaking was a lot more difficult back then—loud, clunky shoes had a habit of giving a sneak away. …
Video Goodnesses
and not-so-goodnesses
Join us for the very special first installment of our all-new segment, "People Are Saying." You'll never believe what they're saying.
THANKS to TBS and Full Frontal with Samantha Bee for making this program available on YouTube.
New revelations linking Hillary Clinton's email scandal to disgraced former congressman Weiner prove that truly, for the Clinton campaign, horny men giveth and horny men taketh away.
THANKS to CBS and The Late Show with Stephen Colbert for making this program available on YouTube.
Arizona residents Belen Sisa and Julio Zuniga have a lot at stake this election: they are among roughly 728,000 undocumented immigrants who are protected from deportation through an executive order signed by Barack Obama.
FINALLY . . .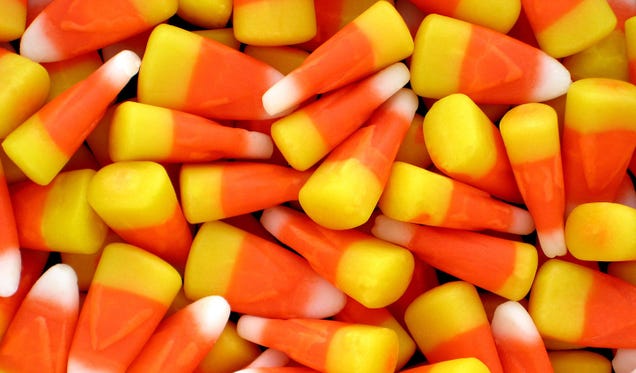 Candy corn is garbage food, and it's terrible for you, too. Still, as per tradition, millions of Americans purchased hefty bags of the stuff over the weekend to hand out to trick-or-treaters and snarf when their loved ones weren't looking.
For most of us, a handful of candy corn is more than enough to satisfy the regretful, late October craving. But today is Halloween, a day for morbid hypotheticals. So the question I decided to pose is this: What would happen if you only ate candy corn, forever?
The short answer is, you'd die. But not before putting your body through a dozen different forms of hell. …
DEGREE OF DIFFICULTY: An average American weighing 180 pounds would need to ingest over 1,600 pieces of candy corn in one sitting to reach a lethal dose.