There's no need to fear, Underdog is here!
Click the image for a sad story with a happy ending.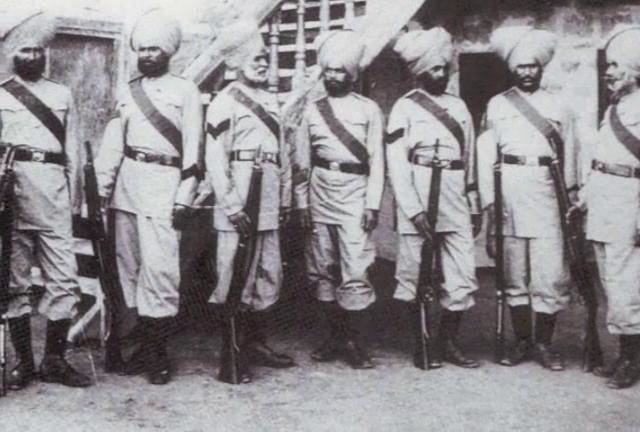 On the Samana Range of the Hindu Kush mountains in Pakistan, the British Army built a small communications post at Saragarhi, to be housed by an equally small contingent of soldiers. The region had always been a troubled area, and during the last quarter of the 19th century, British India's hold on the North West Frontier was tenuous. In fact, several expeditions had been sent to maintain control and suppress rebellion in the region in the years immediately preceding the Saragarhi battle.
Saragarhi, itself, was little more than a small block house and a signaling tower. It was constructed to enable communications between Fort Lockhart and Fort Gulistan, two more significant British posts situated on either side of Saragarhi, albeit several miles apart.
quipped with a heliograph, Saragarhi transmitted messages by using flashes of sunlight, sent much like telegraphic communication (read: Morse code). The flashes themselves were made by either pivoting a mirror or interrupting a beam of light. …
This past Labor Day, the United States bombed six different countries. The tragedy's 15th anniversary is a chance to reflect on how we can change course.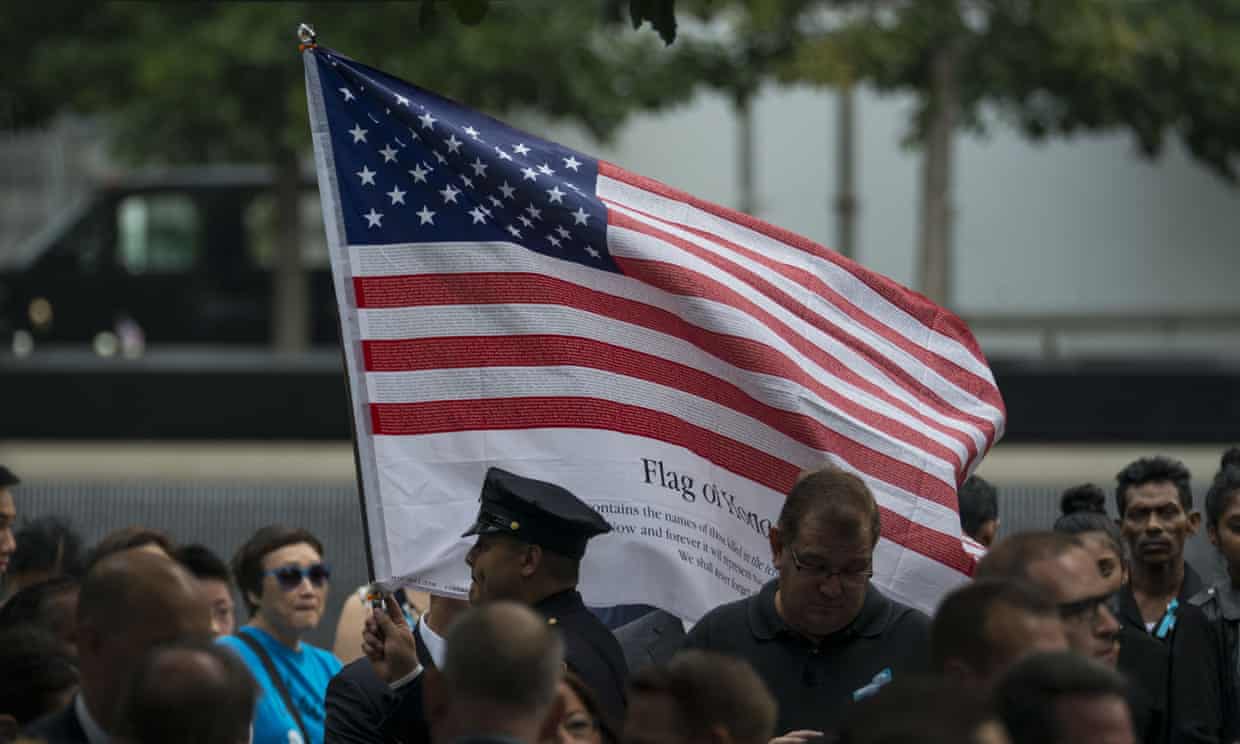 I was in New York City 15 years ago, when the United States suffered the worst terrorist attack of its history. I remember that horrible day as vividly as if it were yesterday. September 11 was a Tuesday bright with sunshine, which meant that you could easily see the plumes of smoke and ash as they enveloped downtown after the attacks. It didn't take long for countless handmade posters to appear on poles and walls around the city, urgently and tragically asking about the whereabouts of people who had suddenly gone missing. The unmistakable smell of burning hung in the air for weeks. It seemed like everyone, myself included, was in shock, and we were all mourning the dead.
But these were anxious times, too. I recall the sense of dismay I felt that morning when watching the first plane hit and how that morphed, when the second plane came less than twenty minutes later, into a gut-wrenching realization that this was no accident. If the terrorists turned out to be Muslim, I thought at the time, the future could become very difficult for Muslims in the United States.
Fifteen years later, the War on Terror continues with no end in sight and the question of whether Muslims should even be allowed to enter the United States is being vociferously debated. Some politicians have even invoked Japanese internment as a model to follow when dealing with Muslims in this country. A registry of Muslims, already tried on non-immigrant males from 24 Muslim-majority countries (to disastrous effect), has also been proposed. Most polls put anti-Muslim sentiment in the United States at around 50% of the population. And anti-Muslim violence remains high. According to a Georgetown University study, American Muslims were approximately 6 to 9 times more likely to be attacked in a bias crime in 2015 when compared to pre-9/11 numbers. …
Fifteen years after the Sept. 11 attacks, America's top homeland security official can't say for sure whether the country is safer from terrorist attacks.
"It's a mixed bag," Homeland Security Secretary Jeh Johnson told CNN's Jake Tapper on Sunday's "State of the Union."
Johnson said U.S. intelligence and security officials have become "pretty good" at uncovering plots hatched abroad by terrorist groups. But he indicated that the government is facing a new challenge to try to prevent terrorist-inspired attacks hatched within the country's borders, including those of the "lone wolf" variety.
"We are safer when it comes to the 9/11-style attack. Our government has become pretty good at detecting plots against the homeland," Johnson said. "But we've got this new environment and new threat, which makes it harder, and we're now seeing attacks in Orlando and San Bernardino that we've got to protect against. … This is a new phenomenon."
Law enforcement officials have said that the attackers in each incident (the Orlando shooting in June that killed 49 people and the San Bernardino, Calif., assault in December that killed 14) were inspired by the Islamic State militant group, which controls territory in Iraq and Syria and has urged Muslims worldwide to fight on its behalf. …
MEANWhILE, some knucklehead set the Mosque where the Pulse Nightclub shooter prayed on fire.
Before the Age of Enlightenment in the 18th century, people in Europe believed in demons, ghosts, witches, vampires, and more. Even some educated people, like judges and priests, took the paranormal seriously. They debated and investigated a number of bizarre "true" stories, many of which survive to this day.
10. The Haunted Apple Of Annecy
In 1585, an apple was seen floating over a bridge in Annecy, a city in southeastern France. For two hours, the apple levitated in the air and emitted a loud noise, terrifying passersby who needed to cross the bridge.
Eventually, a less intimidated traveler came forward, armed with a stick. The man whacked the apple into the water, which was covered by the bridge. The terrible noise from the strange apple then stopped, and peace was restored. …
Former New York mayor and close Trump ally discusses Republican nominee's call to take Iraq's oil, a move which appears to break international law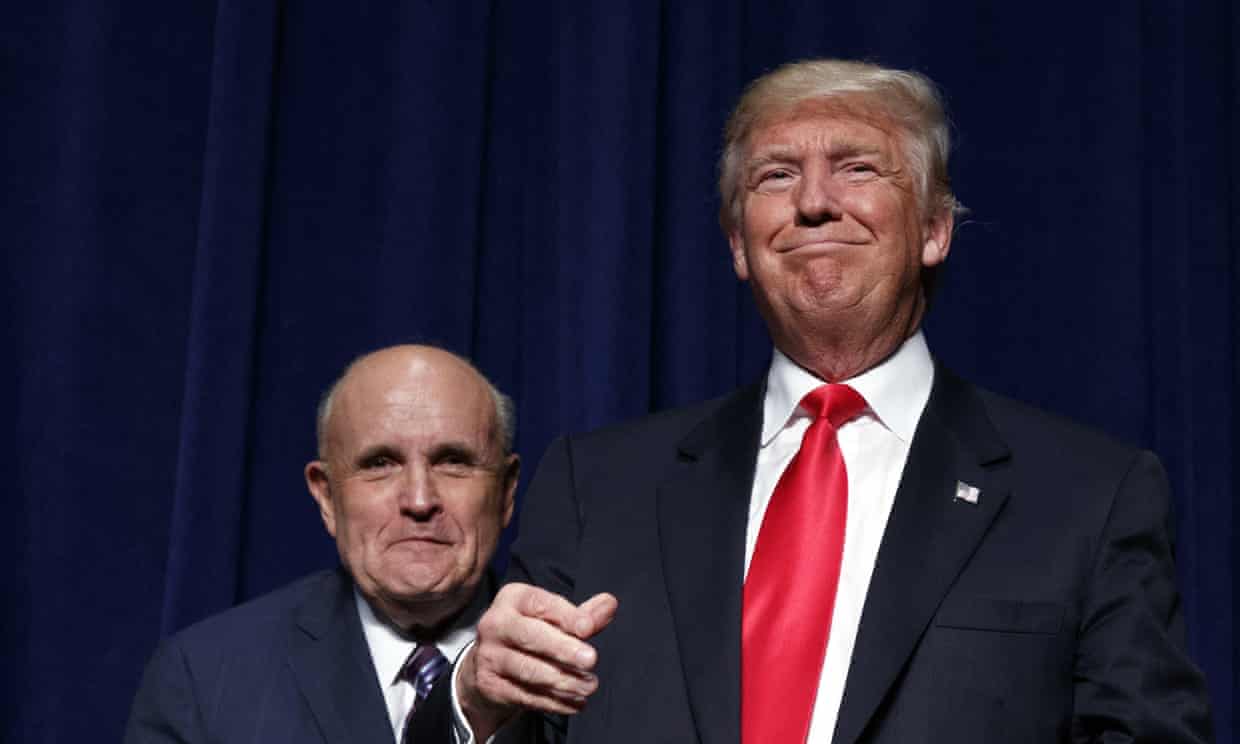 The former New York mayor Rudy Giuliani has argued that "anything is legal" in war, defending Donald Trump's call to "take the oil" of Iraq, one of the Republican nominee's proposals that appears to violate international law.
Giuliani has become one of Trump's closest advisers and steadiest allies in a campaign shaken by controversy, turnover and the nominee's own unpredictability. In an interview broadcast on Sunday he tried to explain how Trump's call to "take the oil" of Iraq fit with the nominee's past demands to "declare victory and leave" and reduce American intervention abroad.
"Leave a force back there, and take it, and make sure it's distributed in a proper way," Giuliani told ABC This Week host George Stephanopoulos.
"That's not legal, is it?" the host asked.
"Of course it's legal – it's war," Giuliani answered, laughing. "Until the war is over, anything is legal." …
Shortly after the Internal Revenue Service launched its "Get Transcript" service in 2014, IRS Commissioner John Koskinen lauded it as "another innovation…a secure online system that allows taxpayers to view and print a record of their IRS account, also known as a transcript, in a matter of minutes."
Unfortunately, it wasn't just taxpayers who got their records through the service. Identity thieves did too.
More than 350,000 taxpayer accounts "were successfully accessed by unauthorized individuals" from January 1, 2014 and May 21, 2015, according to an audit report by the Treasury Inspector General (IG) for Tax Administration.
Furthermore, almost 610,000 taxpayers "were at heightened risk of future identity theft" and the inspector general's office identified nearly a million accounts with "suspicious access attempts." That's bad enough, but "the actual number of individuals whose personal information" potentially was available to cyber thieves "is significantly larger" because the tax records include information on spouses and dependents. IRS provided 23 million records through Get Transcript in just over six months beginning October 2014. …
I applied for a home equity line of credit during this time. Ever since, I regularly get phone calls from people with very thick Russian accents telling me details on several years' tax returns, accusing me of commiting tax fraud, and telling me that my local police are on their way to arrest me. However… I could simply pay my 'fine' by sending them money in the form of a one-time-use Visa credit card.
Thank you IRS and Wells Fargo for yet another attack on my identity.
Next time they call asking for 'Jeffrey Norton,' I plan on telling them he doesn't exist anymore.
World War II affected every person who lived through it. Hundreds of stories from that time have become part of our history, but there are millions more that have gone untold.
Even some famous names you know for something completely different had incredible experiences during the war. Most of their war stories get overshadowed by their more famous accomplishments, but these stories are so incredible that they deserve to be heard.
10. George Bush Barely Escaped Being Eaten By Japanese Cannibals
At age 20, George H.W. Bush, the future 41st president of the United States, was nothing more than a navy pilot. During a bombing raid against the Japanese Bonin Islands, he was shot down—and nearly eaten.
Bush was one of nine men who escaped damaged airplanes during the raid, but he was the only one who survived. He waited on a life raft protected by Allied planes while a submarine rescued him.
The other eight men were not as lucky. They were captured by Japanese soldiers and put through hell. The men were tortured, beaten, and ultimately executed. Some of their bodies were then butchered by surgeons, who served their livers and thigh meat to Japanese officers at a feast. …
Maybe this is why he barfed on the Prime Minister of Japan.
For the one percent, a good advisor acts as a bookkeeper, a confidante, and, on occasion, a fishmonger.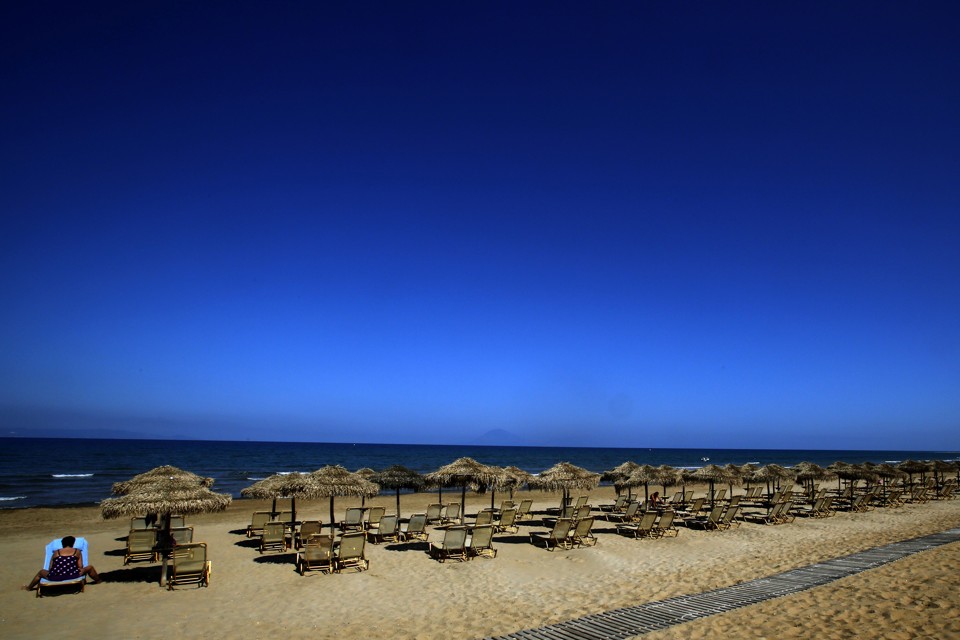 Behind the Panama Papers scandal, LuxLeaks, and the other offshore-finance stories of recent years lies an elite profession whose expertise makes the whole system function: wealth managers. Without them, tax avoidance on an almost unimaginably large scale—in which hundreds of billions in state revenues are lost every year—could not exist. The lawyers, bankers, accountants, tax specialists and others who make up the wealth-management profession specialize in working with high- and ultra-high-net-worth clients around the world; in addition to helping them avoid any laws the clients find inconvenient, wealth managers often organize family business succession, structure the inheritance of complex estates, and mediate internal disputes over family fortunes. At this level of privilege and service, the relationships between professionals and clients becomes—by necessity—extraordinarily intimate.
As a result, wealth managers have employment patterns quite unlike those of most of their professional peers in finance and law. While retaining legal counsel or consulting a financial adviser now commonly leads to short-term relationships, wealth managers maintain clients over the long term, sometimes amounting to lifetime employment. One study characterized the profession in terms of "relationships of long and uncertain duration, usually measured in lives." It is not uncommon to find wealth managers working with the children or grandchildren of their original clients. …
Teens in low-income communities, overlooked by childhood nutrition policies, do sex work, save school lunches, sell drugs and join gangs for food, report says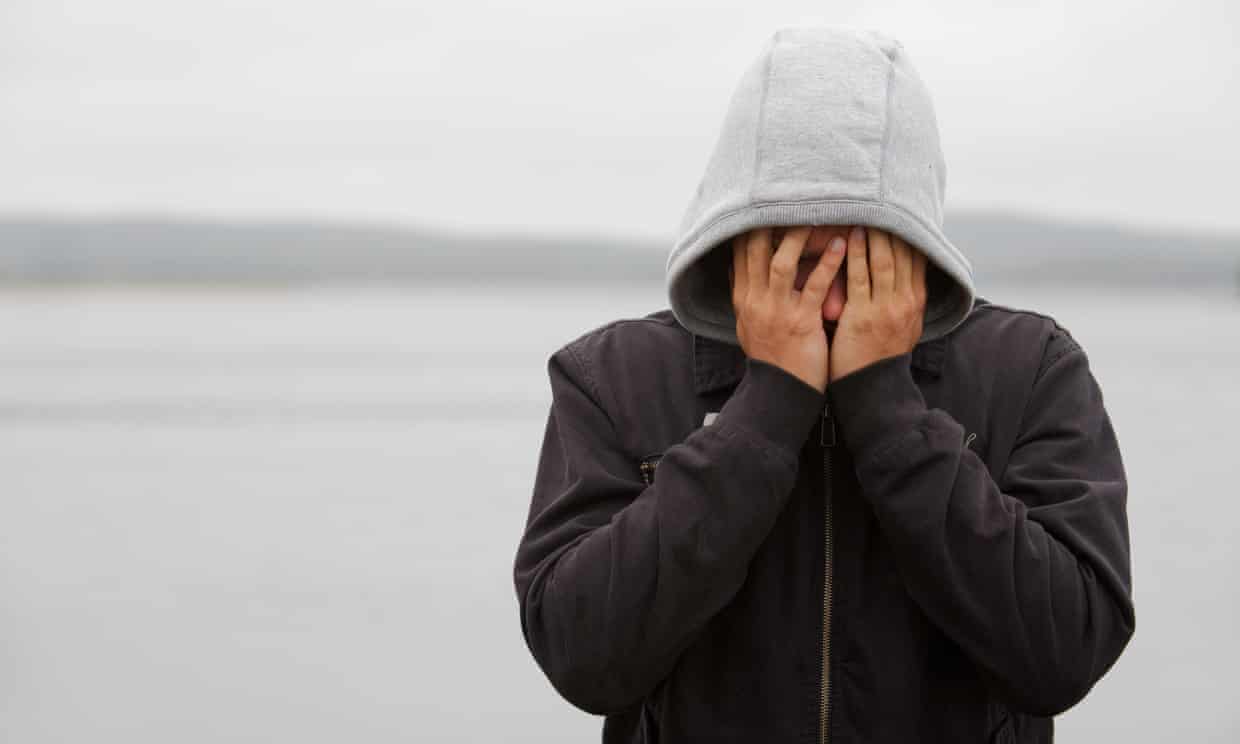 Teenagers in America are resorting to sex work because they cannot afford food, according to a study that suggests widespread hunger in the world's wealthiest country.
Focus groups in all 10 communities analysed by the Urban Institute, a Washington-based thinktank, described girls "selling their body" or "sex for money" as a strategy to make ends meet. Boys desperate for food were said to go to extremes such as shoplifting and selling drugs.
The findings raise questions over the legacy of Bill Clinton's landmark welfare-reform legislation 20 years ago as well as the spending priorities of Congress and the impact of slow wage growth. Evidence of teenage girls turning to "transactional dating" with older men is likely to cause particular alarm. …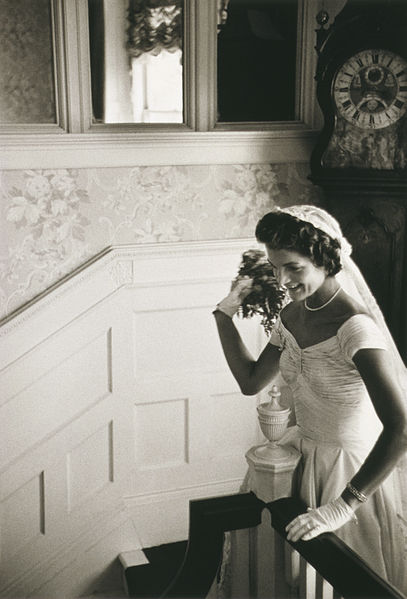 This Day In History: September 12, 1951
On this day in history, 1951, John F. Kennedy wedded Jacqueline Bouvier.
The foundation for what would later be fondly remembered as Camelot was laid on a crisp and clear September day at St. Mary's Catholic Church in Newport Rhode Island. The petite and doe-eyed 24-year-old bride possessed a natural elegance and grace that far exceeded her years. She would make the perfect companion and political wife for the handsome and charismatic 36-year-old senator from Massachusetts.
Jack and Jackie, as they were known to friends and family, were married in the presence of roughly 800 guests, including a good number of political luminaries and Hollywood stars. The Archbishop of Boston, Cardinal Cushing, conducted the nuptial Mass, and the Pope sent the couple a special blessing from Rome for the occasion their marriage. …
THANKS to HBO and Last Week Tonight for making this program available on YouTube.
Sure, the Northern Hemisphere's seasons operate in an opposite manner to our own, but that doesn't mean we're not both afflicted by the same problems come September.
While we're out here duelling with psychotic magpies as they misinterpret every movement as a threat to their young, autumn fall brings its own unique set of migratory avian challenges to North America.
John Oliver knows this all too well. Even though the nation's newest ranter-in-chief is actually off this week (we can only assume Last Week Tonight will be too busy getting shitfaced after their inaugural Emmy win), he still made time to deliver a web-exclusive missive on those feathery fucks. …
A new, organic "sports drink" stands to further confuse health-conscious consumers into buying sugar water.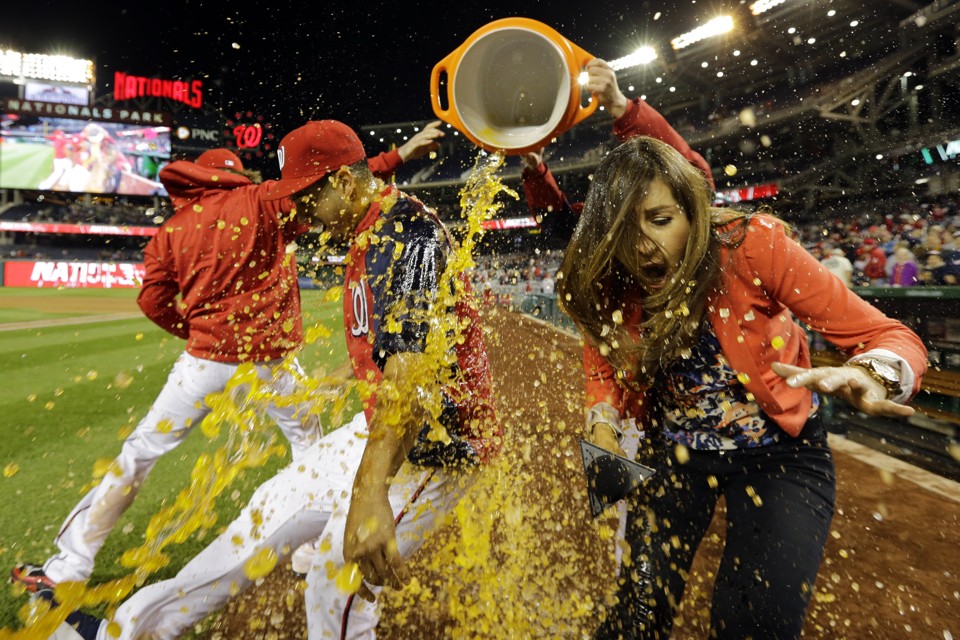 The multinational corporation PepsiCo has announced that it will begin selling a new iteration of its blockbuster "sports drink," Gatorade.
It will be similar to the flagship Gatorade Thirst Quencher (which used to simply be Gatorade but required clarification as the line of Gatorade products grew). The key difference in the new product is that it will be called G Organic. It will also be made with sugar from organically farmed sugarcane and carry a label whose largest word is a sprawling "ORGANIC."
The basic idea of using organic sugarcane seems good, or at least innocuous. Organic farming is often—though debatably—environmentally preferable. But with a similar nutrient profile, the organic label stands to land the product in the hands of people who mistakenly believe it is better for their bodies. …
As we like to constantly remind everyone, Mother Nature seems to have it out for us. Earthquakes in California and Japan, hurricanes in the Gulf of Mexico, tornadoes in the Midwest and everywhere a trailer park is at — it's as if nature binge-watched every Roland Emmerich flick and decided show that poser how it's really done. And while natural disasters like those tend to come in waves (literally if it's a tsunami), scientists say many are way overdue for disastrous new sequels. For example …
#6. The "Worst Natural Disaster In The History Of North America" Has A One-In-Three Chance Of Happening
A bit north of the Bay Area is the start of the Pacific Northwest, home to major cities like Portland, Seattle, Vancouver, and that other Vancouver no one likes. At first glance, there doesn't seem to be much wrong here. But don't let all the rain, VooDoo Doughnuts, and their unhealthy obsession with soccer fool you; they're about to be screwed big time.
And this time, Californians moving north aren't doing the damage.
That cheerful orange stripe is known as the Cascadia Subduction zone. It's a fault line, where one part of the Earth enters the other. Most of the time, this happens smoothly, as if Barry White were playing in the background. But every once in a while, our douche of a planet likes to get rough and America rejects the incoming plate. This is called a full-margin rupture, and it's as devastating as it sounds. The last time that happened was in 1700, and the earthquake was so big that it caused a giant tsunami that destroyed a bunch of coastal Japan across the ocean. …
I confess: while writing this, I was intermittently procrastinating by browsing the overwhelming number of wireless headphone options on the market.
As you may have heard, Apple just killed the headphone jack on their new generation of iPhones, leaving only a single port. This means a solid pair of wireless earbuds will be a must if you want to charge and listen to music at the same time. And those puppies aren't cheap. How to pick the best bang for your buck?
We make a crushing number of choices every day — over 200 just for food — and businesses aren't helping. "Consumers want more options" seems to be the core mantra guiding design operations, with companies offering an embarrassment of riches in every field.
more-freedom-artificial-intelligence-makes-our-decisions-53But is more really better? …
All attackers have to do is upload a file into a public folder. No password. No nothing.
Sophos researchers say they've uncovered a malware strain that targets Seagate's network-attached storage appliances and turns them into distribution points for cryptocurrency-mining malware.
Attila Marosi, a senior threat researcher, explains the attack in a document titled Cryptomining malware on NAS servers (PDF).
"Attack" is being kind: Marosi notes that the NAS at the heart of the problem – the "Seagate Central " – has a public folder that can be written to by default when remote access is enabled. All you need to do to access that folder is FTP in with publicly-published credentials.
The Seagate Central is promoted as a great way to access your media from anywhere, so remote access is wide open on many of the devices. The malware spreads when users open the NAS device's public folder. Marosi found 7,000 of the devices online with remote access enabled, of which 70 per cent were infected by Mal/Miner-C malware, which mines the minor cryptocurrency Monero. …
Our ancestors were incredibly intelligent, and many discoveries over the years have turned up evidence of what they studied and observed. One subject that they especially focused on was astronomy. Some of our ancestors' most impressive feats were related to what they saw in the heavens.
10. The Dresden Codex
The Dresden Codex is a Mayan manuscript that was given to the Royal Library in Dresden, Germany, sometime in the 1730s. The manuscript didn't get any real attention until the late 1800s, when Ernst Forstemann, a German mathematician, concluded that much of the book was related to the planet Venus, although no one could read Mayan hieroglyphics at the time. Finally, in the 1920s, John Teeple, a chemical engineer, said that the text was a complex system that tracked the movements of Venus.
The manuscript dates back to the tenth century and was written by an astronomer who dutifully tracked Venus over a 25-year period. All of this occurred 500 years before Copernicus recorded the movements of the planets. Venus's path was tracked and measured because the Maya timed certain large-scale ceremonies to the planet. …
A new trend in healthy eating calls for home cooks to turn zucchini into noodles and mashed bananas into ice cream.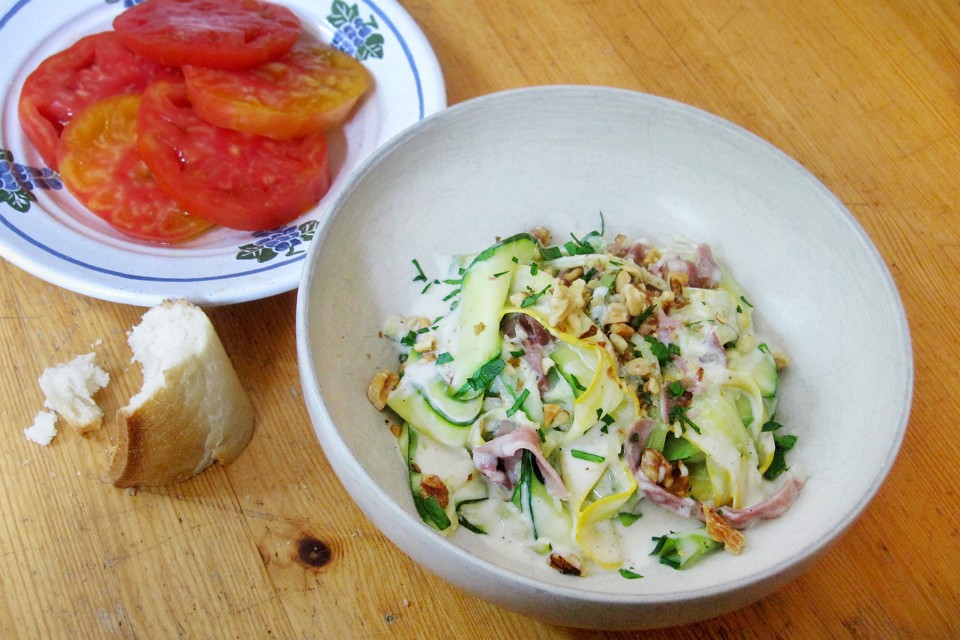 A plate of "zoodles" in cream sauce
Zoodles—that's short for "zucchini noodles"—are made with a kitchen gadget called a spiralizer, which shreds vegetables into long curly strands that enthusiasts compare, optimistically, to pasta.
The most committed have a spiralizer at home, which costs about $20 and is purportedly life-changing. Dabblers might shave zoodles with a vegetable peeler or buy them at Whole Foods, like I did, where they're on display in the prepared foods section next to noodles made of squash and beets. Almost any dense vegetable can become a noodle (here's a guide); zoodles just have the catchiest name.
Vegetable noodles are just one example of a growing dietary trend of replacement instead of restriction. Healthy eaters, rather than just eating bland plates full of plants or completely cutting out foods they've deemed unhealthy, instead are using fruits and vegetables to create fake versions of the things they crave. Some seem more reasonable than others: Ripened bananas, frozen and blended, become ice cream; avocados, when pureed with cacao, transform into chocolate pudding; layered sandwiches, carefully decorated, form a sort of cake. Others seem less so: Slices of sweet potato, when buttered, imitate toast; a watermelon, topped with other fruits is supposedly pizza; avocados, sliced strategically are burger buns, however impractical that may be. …
Politico touted as "HOT AUDIO" HBO star Bill Maher making jokes about Donald Trump being assassinated. Well, it was sort of a joke. It had that Maher edge – as in, "seriously, shouldn't we shoot Trump before he gets elected?" Judging from the giddy reaction from Maher-loving liberals, could we call it "bloodlust"?
Maher was doing a standup comedy set at DAR Constitution Hall in Washington, DC, and he admitted, "I'm nervous. And I saw the headline today — "Race tightening. Trump ahead in Ohio and Florida." If this race is even the week before the election, somebody is going to have to go out there…"
He paused for effect, then said in a low, growly voice: "Why do you think they let Hinckley out? …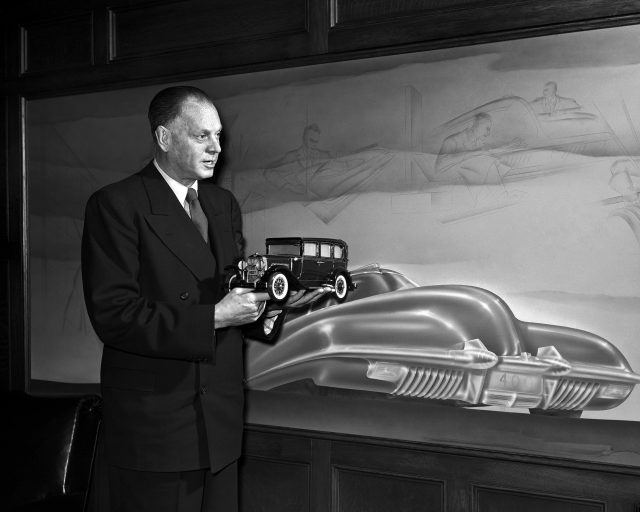 Harley Earl is considered one of the three most important figures in the history of the American auto industry (Henry Ford and GM head Alfred Sloan are the other two). Yet other than car buffs, few people have heard of him.
THE HOLLYWOOD KID
In 1925 the General Motors Corporation made plans to begin manufacturing a car called the LaSalle. It would be sold by Cadillac dealerships, but for a price slightly lower than the least expensive Cadillac. Larry Fisher, Cadillac's general manager, was looking for someone to design it and found his man working in the custom body shop of the Cadillac dealer in Los Angeles: Harley Earl, the son of a Hollywood coach builder who started out building horse-drawn vehicles—actual coaches—before switching to automobile bodies in 1908.
Earl, in his early 30s, had acquired a reputation for building one-of-a-kind autos for rich Hollywood movie stars. His car for cowboy star Tom Mix, for example, was painted with stars emblazoned with Mix's "TM" logo and had a leather saddle on the roof. His car for comedian Fatty Arbuckle, while much more sedate and elegant, cost Arbuckle an incredible $28,000—at a time when a new Ford Model T sold for less than $300. …
Video Goodnesses
(and not-so-goodnesses)
There's more…
This is it: final proof that there are hi-tech aliens living under the surface of the moon, watching us… as UFO fans spot a 'radio aerial' on the moon.
UFO hunter Mark Sawalha spotted what he describes as a 'strange spike' in a NASA image of the lunar surface – and he's really taken the idea and run with it.
Sawalha says, 'Aliens are using moon minerals and they have bases there too. Many other findings support this theory.'
Others are less convinced that this find means that the moon is hollow and full of aliens. …