ATTACK!!!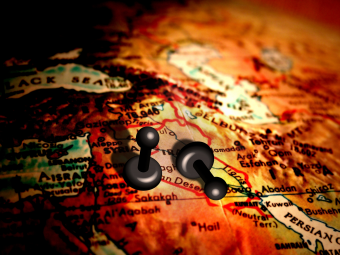 This Day In History: January 5, 1957

Partly because of the "Better Dead than Red" paranoia that pervaded American politics in the 1950s, Arab nationalism in the Middle East ended up getting lumped in with Communism as something the U.S. was dead set on stamping out. Things came to a head with the Suez Canal Crisis.

In 1956, the U.S. government reneged on its promise to provide aid to Egypt for its Aswan Dam project (and to provide weapons to modernize the country's military), citing Egyptian President Gamal Abdel Nasser's anti-West stance and his cozying up to the Soviet Union as justification. (Nasser had gone back and forth negotiating with the Soviets and Western powers, more or less to get the best deal, with the Soviets ultimately coming out on top.) Nasser, in turn, nationalized the Suez Canal, provoking military action by Great Britain, France, and Israel. ...
Rupture of Aliso Canyon well has released more than 77,000 metric tons of methane and refocused attention on America's accident-prone infrastructure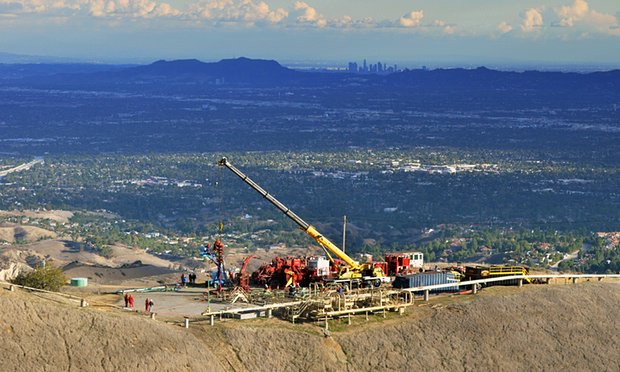 The single biggest contributor to climate change in California is a blown-out natural gas well more than 8,700ft underground, state authorities and campaign groups said Monday.

The broken well at the Aliso Canyon natural gas storage site has released more than 77,000 metric tons of the powerful climate pollutant methane since the rupture was first detected on 23 October, according to a counter created by the Environmental Defense Fund.

Methane is a fast-acting climate pollutant – more than 80 times more powerful than carbon dioxide over a 20-year time frame. ...
A new report sheds light on Facebook's doomsday scenario: getting kicked off the Play Store.

The Information's Amir Efrati reports that Facebook has been weighing its options in case a conflict with Google results in the removal of Facebook apps from the Play Store.

To be clear, there is no imminent threat of Facebook being excluded from Google's app store. The relationship between Google and Facebook – the largest and most important app developer on Android – is said to be pleasant, at least on the surface.

Nevertheless, a tension reportedly exists between the two Internet giants, caused by their conflicting business imperatives. Facebook wants more freedom to implement features and is worried about its dependency on Google's API infrastructure. Google is serving billions of notifications for Facebook and may eventually decide it wants to be remunerated for its trouble. ...
Although we're sure that the big events like wars and massacres happened, pseudohistorians and politicians thrive on reexamining and ultimately rewriting history—leading to some bizarre theories on what happened in our collective past.

10. Nanking Massacre Denial

For the city of Nanking, the months between December 1937 and March 1938 were so brutal that the word "nightmare" doesn't begin to cover it. Mainstream historians estimate that between 250,000–300,000 people died, many of them women and children. Often, the victims were first beaten, raped, or both. Many also witnessed the horrific murders of their loved ones.

However, some Japanese historians believe that the events in Nanking have been blown out of proportion. They contend that these acts were simply the usual killing and looting that happens during war. ...
Alleged infringement contributed "to the program's enormous success," suit says.
The heirs to a poet who claim their mother wrote a poem popularized in the TV series The Big Bang Theory are suing CBS and others connected to the sitcom for allegedly using the "soft kitty" lyrics without their permission on at least eight episodes.

The lawsuit, filed last Wednesday in a New York federal court, claims that the lyrics beginning with "Soft kitty, warm kitty" were created by Edith Newlin some eight decades ago and published in 1937 in a book called Songs for the Nursery School. The suit says the book's copyright registration was renewed in 1964, which "served also to register and renew" Newlin's copyright. ...
When a small group of radical militiamen linked to Nevada rancher Cliven Bundy took over the Malheur National Wildlife Refuge in Oregon on Saturday, they vowed to use violence in their fight against the federal government. Claiming the feds have no right to oversee ranch management in the U.S. — a point of contention that led to another armed standoff in 2014 — the group has called on patriots to join them at the wildlife refuge and "free" ranchers from "tyranny." The gunman have also said they will "kill and be killed if necessary."

Schools in the area have been shut down, and locals are afraid that people will die. But authorities have made no indication that they plan to use force against the militia — a stark shift from the way people of color perceived as threatening have been treated by law enforcement.

Since the start of the building's occupation, people on social media have pointed out the racist double standards in the way the militiamen have been treated by police and described by mainstream media. News outlets like the Associated Press have referred to Bundy's men as peaceful protesters, whereas unarmed Black Lives Matter activists have been called terrorists and a grave threat to police officers by Fox News and CNN analysts. Similarly, Oregon police's desire for a peaceful resolution has been contrasted to the instantaneous police killings of unarmed black people, including Tamir Rice and Laquan McDonald. ...
Except for the oddly joyous violence of childbirth, men and women tend to face the same health issues. As such, you probably have the reasonable expectation that all genders receive the same level of care during a doctor visit. Unfortunately, modern medicine firmly believes that all medical problems either affect everyone in exactly the same way or don't affect one gender at all -- neither of which is true, but both of which frequently lead to dangerous (if not outright fatal) mistreatment.

#6. Male Depression Isn't Taken Seriously, And Female Depression Is Overmedicated

There are actually two separate medical classifications for "male" and "female" depression because of how different they are. Some might even argue that the "male" variant isn't really depression at all, as it's less prevalent than the "female" version and its symptoms include things like working late, feeling enraged, and engaging in physical activity or reckless behavior. We don't regard those things as symptoms of a mental health issue; those are symptoms of being Batman.

And that's the problem. Despite male depression being less common and having a list of symptoms that aren't considered serious by the average person, rates of male suicide are four times higher than female suicide. We simply don't allow for men to be depressed, unless they follow up their diagnoses by immediately painting a skull on their chests and murdering half of the criminal underworld. ...
Back in November, T-Mobile announced a new service for its mobile customers called Binge On, in which video streams from certain websites don't count against customers' data caps.1 The service is theoretically open to all video providers without charge, so long as T-Mobile can recognize and then "optimize" the provider's video streams to a bitrate equivalent to 480p. At first glance, this doesn't sound too harmful—customers can watch more video without worrying about their caps, most will consider 480p to be adequate quality (especially on a small phone screen), and the harms of treating individual video providers differently are diminished when T-Mobile offers the program to any provider for free.

However, as Marvin Ammori wrote in Slate, there is another "feature" of Binge On that has many customers complaining. Ammori pointed out that T-Mobile is applying its "optimization" to all video, not just the video of providers who have asked T-Mobile to be zero-rated. T-Mobile claims it does this to provide a better experience for its customers...
There are plenty of blockades between now and the connected-device future that's been so long on the horizon. One of these is Wi-Fi, which has limitations that keep connected devices from connecting quite as efficiently as they could. Now, there's a plan in place to fix it.

The Wi-Fi Alliance, the organization that dictates and advances Wi-Fi standards, has announced the latest iteration of its increasingly indispensable technology. Called HaLow, it promises to double the range of standard 2.4GHz Wi-Fi connections, while also doing a better job of penetrating walls, floors, and other obstacles that can make your Wi-Fi sputter and skulk.

It manages this deftness and range by operating on the 900MHz band, a chunk of spectrum that's better suited for small data payloads and low-power devices than the relatively intensive, battery-straining 2.4GHz and 5GHz bands on which most current Wi-Fi routers operate. To cut through the numbers and specs and standards for a moment: It's Wi-Fi for smartwatches and Internet-enabled coffee makers and whatever other connected appliance might suit your deranged fancy. ...
At the time, it was called the "Trial of the Century," and it was a worldwide sensation.

Charles Lindbergh, the first aviator to cross the Atlantic alone, his wife, Anne, and his son, 20-month-old Charles Jr., had moved to a home in rural New Jersey to escape the press coverage that followed them everywhere. The power couple and their baby were like the Duke and Duchess of Cambridge today—everyone on both sides of the Atlantic knew and loved them. Everyone knew their baby as well.

Yet before they had even finished moving in, the Lindberghs' child was kidnapped, and a media circus like no other descended upon them. Two months later, it was discovered that the child had been mercilessly killed. The dastardly plot had been carried out by a nearly illiterate German immigrant who had come to the country illegally—a carpenter named Bruno Hauptmann. Though Hauptmann maintained his innocence, he was convicted and later executed in "Old Smokey," New Jersey's electric chair.

Here are some little-known facts about the case.

10. Newspapers Published The Daily Diet Of Charles Jr.

Initially, it was thought—and hoped beyond hope—that this was a simple kidnap for ransom. If their child was still out there, the Lindberghs wanted him to be cared for properly. Charles Jr. had been recovering from a cold. This was actually the reason why Betty Gow accompanied the Lindberghs on their journey from Englewood, where they had been staying at Anne's parents' estate, to Highfields, their newly built mansion.

As the baby's nursemaid, Gow was needed to take care of the sick child. Though doctors advised that it wasn't really necessary, Anne released a statement detailing her son's daily diet, hoping that the kidnappers would feed him properly. It was broadcast over the radio and slathered over the front pages of regional newspapers: ...
Microsoft crows that its new software now has 200 million monthly users. Still, that hasn't moved the needle much when it comes to displacing older versions.
Microsoft's Windows 10 is free for Windows 7 and 8.1 users, but people aren't exactly rushing to upgrade.

The latest version of the Windows software, released in late July, snagged a 9.96 percent share of all Web traffic generated by desktop operating systems in December, tracking company NetMarketShare said Friday. That's up from 9 percent in November, continuing a tepid pace for Windows 10 following an initial burst of energy in the first month after the software hit the market.

The report is in sharp contrast to Microsoft's upbeat announcement Monday that Windows 10 has seen an "incredible response" with more than 200 million devices worldwide running the software. That number includes tablets and smartphones, not just desktop PCs. The company also said that Windows 10 adoption is accelerating, with more than 40 percent of new Windows 10 devices having been activated since Black Friday in late November. ...
New technology, designed with Ericsson, will let you stream video even when you have no signal
Volvo thinks you're going to be watching a lot of video when your car is driving itself, and it's working with Ericsson to create smarter streaming technologies to reliably get you Modern Family on your commute.

One of the key parts of Concept 26, Volvo's vision for what you'll be up to while the car handles the tedious driving bits, is an enormous video screen that flips up from the passenger side dashboard. The Swedish carmaker thinks many drivers will want to sit back, relax, and enjoy some Netflix during their commute. ...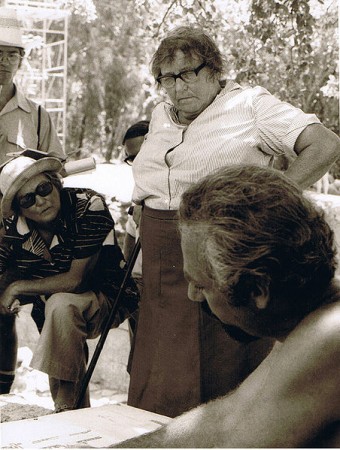 This Day In History: January 5, 1978

Dame Kathleen Kenyon was a British archaeologist who excavated the city of Jericho to its Stone Age foundation, and proved it was the world's oldest continuously occupied settlement. She was the most influential female archaeologist of the last century, and instrumental in bringing the profession to the attention of the general public.

Born on January 5, 1906, Kathleen Mary Kenyon was born in London, England. Her father was Sir Frederic Kenyon, a biblical scholar. She grew up in Bloomsbury, London in a house attached to the British Museum, where her father was employed as director. Her parents insisted that she and her sister receive excellent educations, and Kathleen responded by excelling academically. ...
Note: If you haven't watched Netflix's Making a Murder series, stop right now! Full spoilers ahead!

It seems like everyone is buzzing about Netflix's newly released 10-part documentary series, "Making a Murderer." The series follows Steven Avery, a man who was freed from prison after serving an 18-year sentence for a crime he didn't commit, thanks to DNA evidence that had just been discovered.

However, two years after Avery's release, he was arrested and later convicted, along with his nephew Brendan Dassey, for the murder of photographer Teresa Halbach. Except, there's much, much more to the story than that.

To make a long story short, among the twists and turns, there's false confessions, details that don't add up, plenty of he said, she said. But more importantly, the documentary points out the possibility that evidence was planted - a car, a key and Avery's blood - on Avery's property in order to get him convicted of the Halbach murder. ...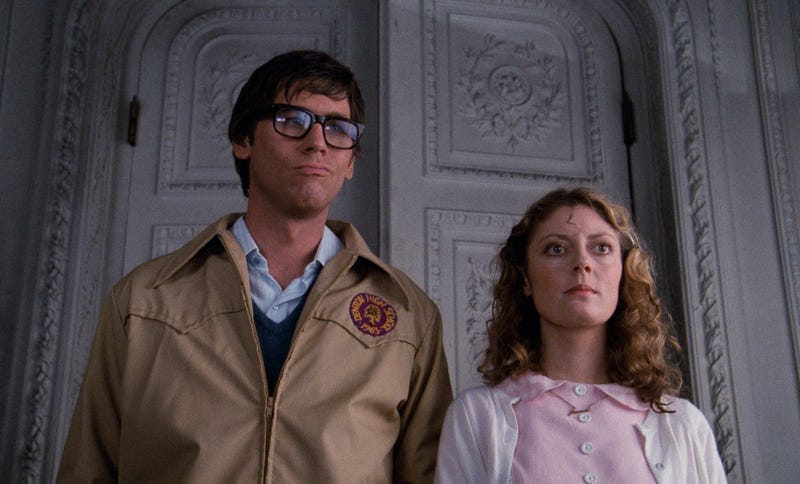 Orange Is the New Black breakout star Laverne Cox was cast as fishnet fatale Frank-N-Furter back in October, but now the Rocky Horror Picture Show remake—which willair on Fox in the fall—has cast the two characters made immortal in the cult film by Barry Bostwick and Susan Sarandon.

Wide-eyed Brad and Janet will be played by Victoria Justice (a former Nickelodeon tween star) and Ryan McCartan, Deadline reports. They join a cast that (in addition to Cox) already includes Staz Nair, who'll don the title character's gold hot pants, and Reeve Carney (of Penny Dreadful), who'll time warp as Riff Raff. Still unannounced include key fan-fave characters like Magenta, Columbia, Dr. Scott, and Eddie. (Come on, guys. You know you want to bring back Meat Loaf. Just admit it.) ...
Life on an organic farm: The description brings to mind a kind of bucolic wonderland. Sun shining, pigs wallowing, cattle lowing -- it's a life of hard work, sure, but it's a simple and uncomplicated one. And if you believe all that, you've seen too many movies. We spoke with an actual live-in organic farm hand to learn what life is really like at the place where all of our childhood dogs went and lived happily ever after.

#6. Organic Doesn't Necessarily Mean The Cows Are Happy Or Healthy

Organic seems like the ethical choice and, since the CDC keeps warning everyone that dosing food animals with antibiotics is ushering in apocalyptic, antibiotic-resistant superbugs, organic is clearly the safer option as well. But, the on-the-ground reality of organic farming isn't as idyllic as your milk jug makes it appear:

"We had a calf go down with coccidiosis, a really nasty bacteria infection. Poor thing wasted away for two weeks while we poured garlic extract down its throat. In the end, we had to put it down." ...
Back in 2010, the Federal Trade Commission pledged to give Internet users the power to determine if or when websites were allowed to track their behavior.

With just a few clicks, the FTC's Do Not Track initiative promised to let consumers opt out of having any of their online data hoovered up by just about anyone on the Internet. It would be easy for consumers to find and use, be persistent (and not be overridden when consumers update their browsers), apply universally to anyone who tracks consumer activities online and be enforceable, according to former FTC Chairman Jon Leibowitz's Senate Commerce Committee testimony in 2012.

But five years out, the same agency whose Do Not Call initiative failed to stop unwanted telemarketing calls once again has little to show for its efforts, this time to control tracking on the Web. ...
Highly destructive malware creates "destructive events" at 3 Ukrainian substations.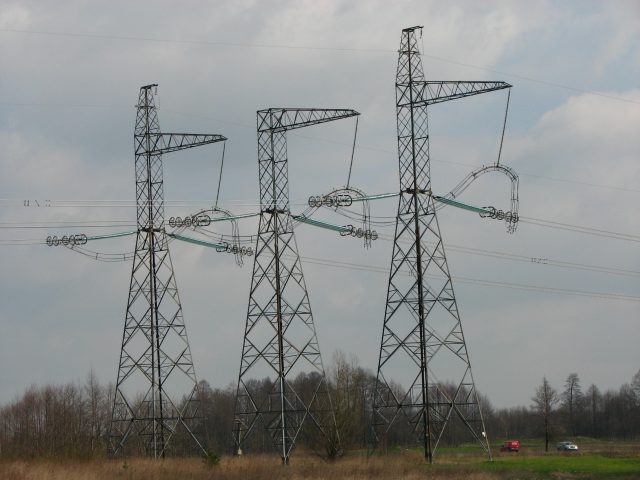 Highly destructive malware that infected at least three regional power authorities in Ukraine led to a power failure that left hundreds of thousands of homes without electricity last week, researchers said.

The outage left about half of the homes in the Ivano-Frankivsk region of Ukraine without electricity, Ukrainian news service TSN reported in an article posted a day after the December 23 failure. The report went on to say that the outage was the result of malware that disconnected electrical substations. On Monday, researchers from security firm iSIGHT Partners said they had obtained samples of the malicious code that infected at least three regional operators. They said the malware led to "destructive events" that in turn caused the blackout. If confirmed it would be the first known instance of someone using malware to generate a power outage.

"It's a milestone because we've definitely seen targeted destructive events against energy before—oil firms, for instance—but never the event which causes the blackout," John Hultquist, head of iSIGHT's cyber espionage intelligence practice, told Ars. "It's the major scenario we've all been concerned about for so long." ...
Throughout the Cold War, many citizens, soldiers, and officials of the communist bloc defected to the peace, freedom, and prosperity of the West. The numbers of those who went the other way are much fewer, but even some government employees were lured to the East. Their reasons for defection were varied: love, political idealism, indignation, and bullheaded foolhardiness.

10. Edward Lee Howard

In 1980, Edward Lee Howard was recruited to join the CIA despite his history of petty drug use. The agency was especially interested in his knowledge of multiple languages and his prior top secret security clearance from working with the Agency for International Development. During training, it was noted that he had an aptitude for countersurveillance. His wife, Mary, was also recruited into the CIA in 1981.

Eventually, he and his wife were invited to apply to the prestigious Soviet European division. But Edward failed a routine polygraph test, with the results suggesting that he had deceived the agency about his past drug use and a possible history of petty theft.

As the couple was preparing to depart for Moscow, the CIA fired Edward. Furious, he made drunken phone calls to the American embassy in Moscow on a line that he knew to be monitored by the Soviets. It was an act of revenge that deliberately exposed the supervisor there as a CIA agent. ...
The Chinese-funded EV company still hasn't shown a real car, but this is pretty cool
Faraday Future — the California-based electric car company that's been operating in stealth mode for the past year and a half — made its first big splash on the eve of CES this week with the unveiling of the FFZERO1, a high-performance concept car. The sinewy machine looks more appropriate for a race track than a city street thanks to a claimed 1,000 horsepower, a 0-60 time under three seconds, and a top speed over 200 miles per hour. Of course, those are all purely theoretical numbers since this is just a concept, though the company teases that it could see "limited production."

The design features a glass roof, which offers a clear view of the white carbon fiber interior and some of the car's more novel ideas, like a smartphone mount in the center of the steering wheel, the Halo Safety System that supports the driver's head and neck, and a helmet that feeds the driver water and oxygen. The instrument panel is also designed to gather biometric data about the driver. ...
The Obama administration on Monday unveiled a series of new executive actions aimed at reducing gun violence and making some political headway on one of the most frustrating policy areas of President Obama's tenure.

The package, which Obama plans to announce Tuesday, includes 10 separate provisions, White House officials said. One key provision would require more gun sellers — especially those who do business on the Internet and at gun shows — to be licensed and would force them to conduct background checks on potential buyers. Obama would devote $500 million more in federal funds to treating mental illness — a move that could require congressional approval — and require that firearms lost in transit between a manufacturer and a seller be reported to federal authorities.

At the president's direction, the FBI will begin hiring more than 230 additional examiners and other personnel to help process new background checks 24 hours a day, seven days a week. Also, the Bureau of Alcohol, Tobacco, Firearms and Explosives has established a new investigation center to keep track of illegal gun trafficking online and will devote $4 million and additional personnel to enhance the National Integrated Ballistics Information Network. ...
Reality is boring. Fiction is better. In fiction we have larger-than-life characters -- sultry bounty hunters, hotshot test drivers, motherfuckin' beastmasters -- while in reality, we have Gary from accounting, who loudly goes, "Ahhh!" after every single sip of his coffee. The utter bastard. But, every once in a while, reality takes a hint from fiction and replaces our Garys with real-life badasses like ...

#5. Lamborghini Test Driver Max Venturi

Look at that guy: If he walked into a bar, you would jokingly turn to your friends and say, "He's probably named Max Venturi and test drives Lamborghinis." And you would get a laugh, because it nails down the ridiculously unreasonable standards that guy is setting for himself. It looks like he learned what "cool" was from a 1980s movie about fighter pilots. But then you'd go talk to him, and he would introduce himself as ... Max Venturi, official test driver for Lamborghini.

That is his reality.

That's not a real name. And that's not a real thing to be. It can't be real, right? That's what I told my eighth-grade girlfriend I wanted to be when I grew up, and she laughed me straight out of the food court. And yet, not only is a Lamborghini test-driving motherfucker named Max Venturi a real person -- he looks exactly like you'd expect. Reality didn't get ironic on Max Venturi. It didn't make him fat, or bald, or covered in hideous moles. He looks like a model in a '60s ad for cigarettes. His father was a race car driver in the '70s, so he's a legacy badass, and now Max Venturi (you have to say his entire name every time; it's like a basic law of reality) test drives prototypes of the sexiest, most ludicrously unsafe cars ever made. ...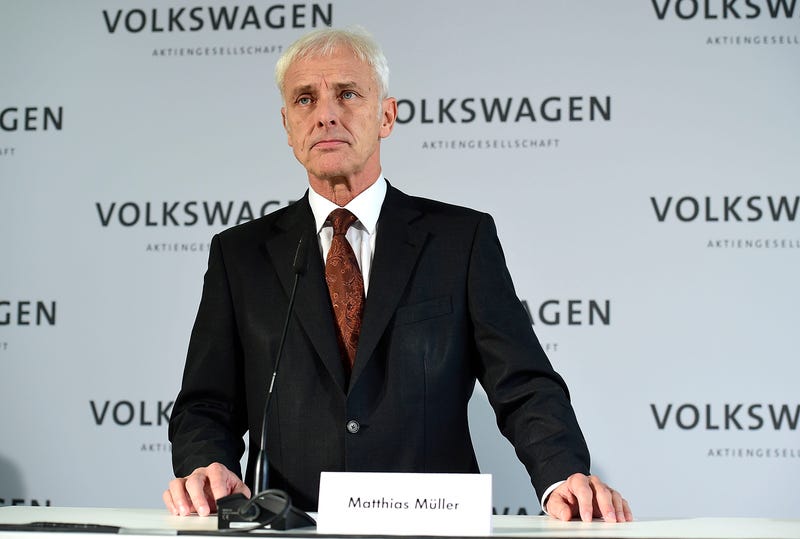 The second-largest auto company in the world was sued by the U.S. Justice Department after it allegedly violated the Clean Air Act by installing illegal emissions devices on nearly 600,000 diesel cars.

Volkswagen was slapped with the lawsuit in a Michigan District Court on behalf of the Environmental Protection Agency (EPA) on Monday, and could be facing penalties of billions of dollars, Reuters reports. Previous estimates have put the number at $19 billion. ...
For many, a dry January is now an annual ritual, and new guidelines will soon be released on our intake. Here, six writers discuss their relationship with alcohol.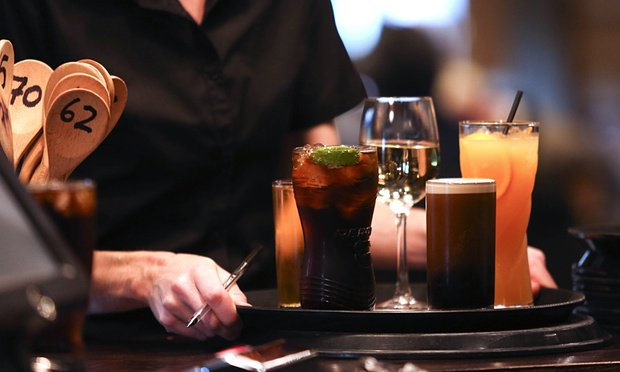 John Sutherland: It's 34 years since I stopped using the stuff

Among my favourite lines of poetry are Christopher Logue's woeful, "Nevertheless, I shall forget her, and, alas, as if by accident, a day will pass in which I shall not think about her even more." I go whole months now, without thinking of what was once the most important thing in my life. Forget family, job, liver and lights, bank balance. All that mattered was the elusive "next one".

The scarlet letter I wear (for "alcoholic", not the other "A") is somewhat faded nowadays. It's getting on for 34 years since I stopped using the stuff that came close to killing me. Without alcohol, life is duller: but it's longer (forget that corny gag about it only feeling longer). And you can remember more of it.

How useful is AA? It varies from user to user. In my case it served as a kind of A&E. But, having done its cleansing job, I could leave it behind. Many successfully "recovering" choose not to. Good for them. ...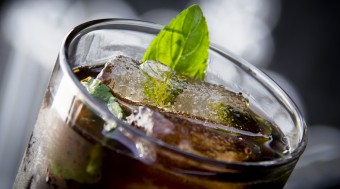 Mark K. asks: Cans of Diet Coke float. Cans of regular Coke don't. The cans are the same size and they contain the same amount of liquid according to the label. What gives?

Fun fact: If you put a can of Coca-Cola into a pool of water, it would sink. However, if you put a can of Diet Coke into the same pool, it would float. (Another fun fact: Coca-Cola was invented by a man seeking a cure for the morphine addiction he acquired during the Civil War, and he marketed Coca-Cola as that.)

In any event, initially, this floating problem seems like something that breaks physics because both cans are the exact same size and contain exactly the same amount of liquid. Of course, anyone who's ever taken a physics class at some point probably knows what makes a given object float in the first place, in the simplest possible sense, is that an object will float provided it displaces an amount of liquid (or sufficiently dense gas) that weighs more than itself. ...
Today's Video Goodnesses
CAUTION: Some language may not be appropriate for work or children.
CAUTION: Some language may not be appropriate for work or children.