An Imposter Has Infiltrated The Ranks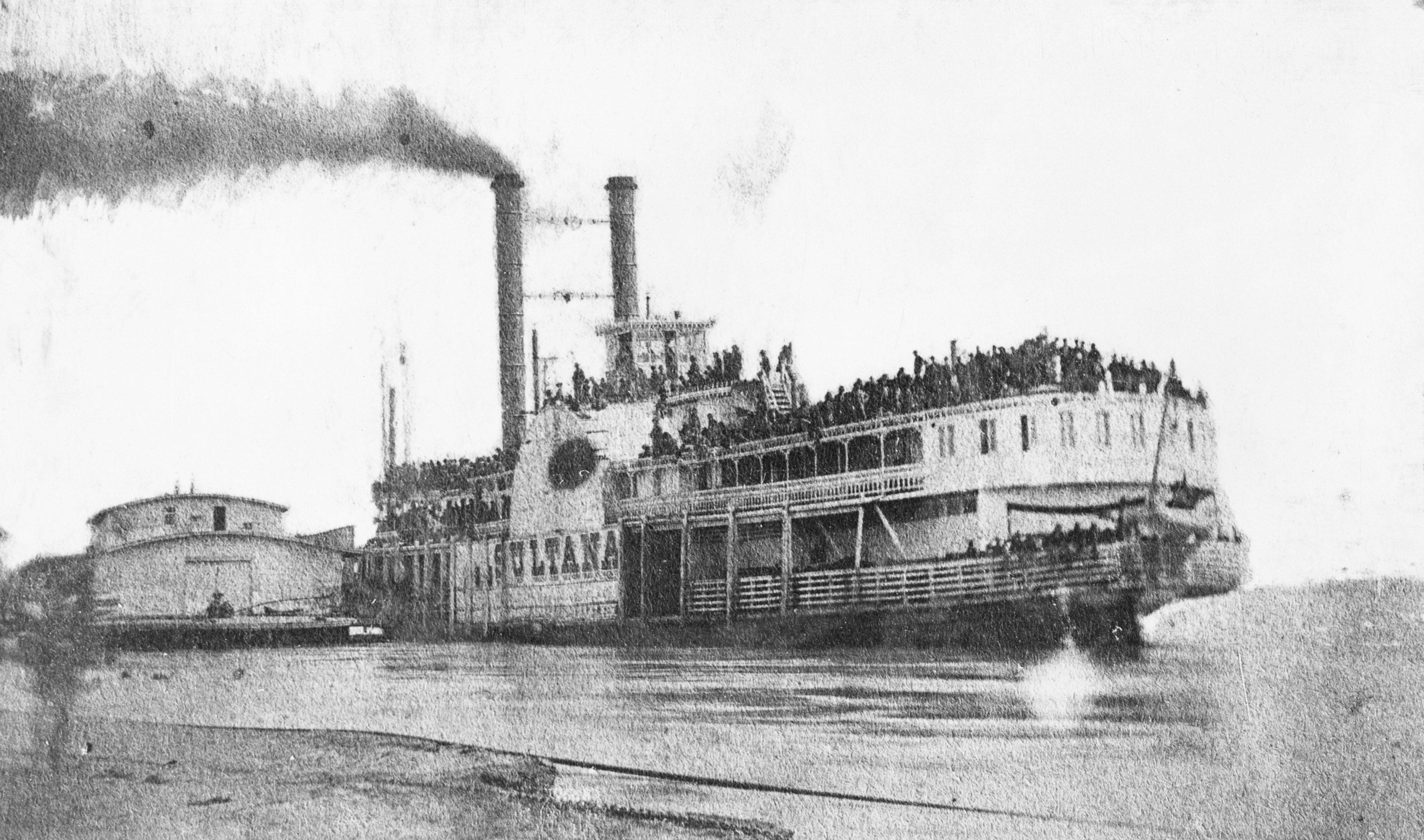 This Day In History: April 27, 1865
The greatest commercial maritime disaster (just edging out the Titanic by death-toll) occurred on April 27, 1865 when the steamboat Sultana exploded and sank on the Mississippi River near Memphis Tennessee. Approximately 1,700 passengers, most of them recently discharged Union soldiers on their way home, lost their lives.
The Sultana was considered a state-of-the-art steamboat when it was built in 1863. It was 260 feet long and could legally carry 376 passengers. Like many other boats, the Sultana came under fire during the Civil War. In 1863, its upper works sustained heavy damage on two occasions. As the war went on and the North began to overtake more of the Mississippi River Valley, the Sultana was called upon to carry troops and supplies for the Union Army. …
6×9: A virtual experience of solitary confinement
What's it like to spend 23 hours a day in a cell measuring 6×9 feet for days, weeks, months or even years? 6×9 is the Guardian's first virtual reality experience, which places you inside a US solitary confinement prison cell and tells the story of the psychological damage that can ensue from isolation.
We've created a mobile app allowing you to fully experience VR on your own, with or without cardboard viewer. If you don't have a smartphone scroll down to watch the 360° video. …
What does it feel like to spend 23 hours a day in a cell that measures six by nine. These are the experiences of those who have lived it.
For the Guardian's new virtual reality project highlighting what life is like in solitary confinement, seven former inmates shared their stories.
Listen to their recollections of the maddening days, weeks, months and even years with only their own thoughts for company. …
Based on former prisoners' testimonies, our virtual reality prison, 6×9, replicates the experience in disturbing detail
There's a thin mattress on a concrete platform bed, a stainless steel washbasin and toilet, a metal door with a slot for food, and four walls rather too close for comfort.
At least, that's what you can see in a compelling new virtual reality journey built by the Guardian, which replicates the experience of solitary confinement in disturbing detail, complete with unsettling peripheral images, cracks in the walls and the hollow cries of fellow prisoners.
6×9: a virtual experience of solitary confinement aims to highlight the psychological toll on those subjected to such harsh incarceration for between 22 and 24 hours a day. It offers a visceral, interactive experience through a Guardian app on your smartphone and VR goggles or Google Cardboard headset. …
Who wouldn't like to be a magician, able to sling spells of power? People are obsessed with magical power and societies due their prominence in popular culture, but very few know about the real magicians and magical societies that populate our world today. These magical orders are quite real, and here are 10 societies that can help to start your magical training!
10. Builders Of The Adytum
The Builders of the Adytum, commonly referred to as BOTA, is a magical organization based out California and has growing branches throughout the world. Founded by master mason Paul Foster Case, BOTA is dedicated to the idea of spiritually uplifting humanity via the Ageless Wisdom, ancient magical knowledge written by God into nature. Their teachings are based around the spiritual potency of Esoteric Tarot, astrology, alchemy, and the Qabalah.
The goal of a BOTA initiate is to reach higher levels of consciousness and become one with God's thoughts. …
Now's the time to build a real political movement.
Bernie Sanders can't win. If it's not a fact just yet, it's at least quickly hardening into one. Before the Tuesday slate of primaries, he needed hundreds of delegates to keep pace with Hillary Clinton and hundreds more to overtake her substantial lead, and he needed to accomplish the feat in environments that have vexed him from the start: large, diverse primary states. New York was one such shot, and he missed it. Tuesday's big prizes—Pennsylvania, Maryland, and Connecticut—offered another opportunity, and he missed that one, too. Clinton has lapped Sanders, and short a significant boost (or a blue shell) he will remain far, far behind.
But Sanders isn't your typical losing candidate. By every other metric, he's still in the game. Sanders out-raised Clinton each month of this year. He outspent her, too, putting up ads at a 2-to–1 ratio in the New York primary. And that machine hasn't slowed down. Not only did Sanders outspend Clinton by the same ratio in almost every state that voted on Tuesday, but he'll likely beat Clinton in fundraising for April as well, surpassing her total amount after starting the race at a huge cash disadvantage. …
The rights of transgender people have become an unlikely talking point in the 2016 presidential election.
Controversy erupted last month after North Carolina passed House Bill 2 (HB2) requiring people to only use restrooms that correspond with their biological sex, as stated on their birth certificate. Civil liberties groups, public servants, corporations and entertainers were among the many parties wading into the discussion.
Supporters of so-called bathroom bills generally argue that girls and women would be put in harm's way if transgender women were allowed to use women's restrooms. Critics, on the other hand, say bathroom bills legalize discrimination against an already vulnerable community.
All of the remaining candidates from the two major U.S. parties have sounded off about transgender rights since Gov. Pat McCrory signed HB2 on March 23. …
Even in an era where we have stringent research standards, billion-dollar endowments at high-powered universities, and a scientist's choice of brain scan equipment, we're still constantly surprised by the human brain's complexity and ability to adapt. So you can imagine how confusing human thought and behavior would have looked before the field of psychology even existed. One day, history will laugh at what we think we currently know about psychology; today, let's laugh (or cry) at these 10 bizarre pre-psychological theories.
10. Restrained Happiness
Muhammad ibn Zakariya al-Razi was a master physician around AD 1000 who also dipped his toes into philosophy and the study of happiness.
Al-Razi believed that the spirit was preoccupied with death, which naturally caused distress in the mind. To alleviate this distress, al-Razi believed that the individual must convince the spirit that good things happen at death, rather than bad. In order to do so, the individual must spend much of their time studying scripture instead of indulging in food or drink. …
As Puerto Rico reaches another debt cliff, political dysfunction on the mainland spells disaster.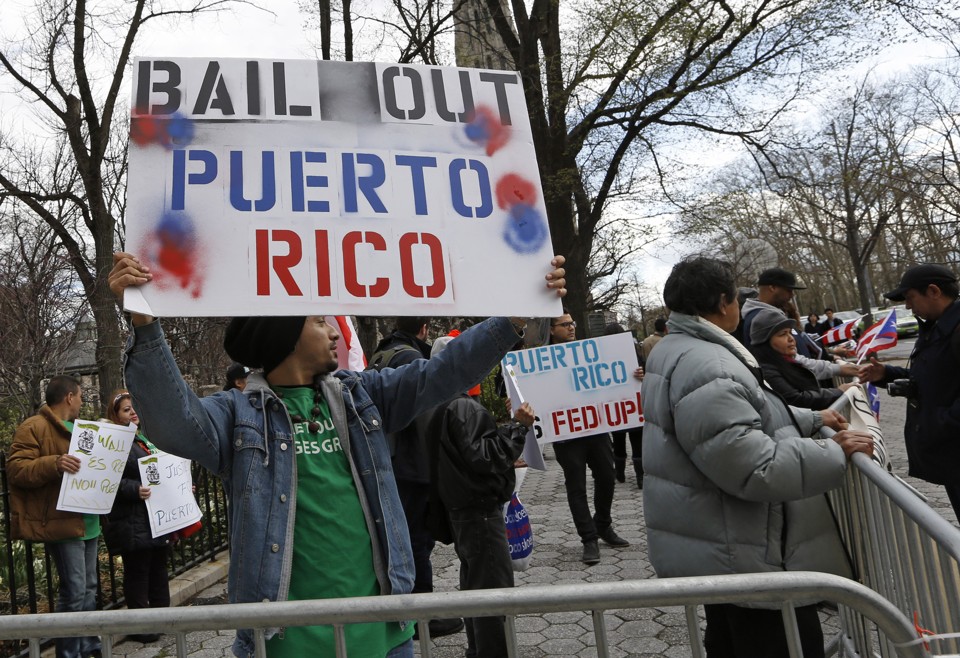 On Sunday, Puerto Rico will likely default again on some of its debts, which now total over $70 billion. The island will struggle to provide vital public services like water and electricity if it can provide them regularly at all. Its economy has not grown in over a decade, and there is a $28 billion gap in funding over the next five years alone. Over the next decade, many people will face very real consequences from the developing crisis, and as always, the pressure to emigrate to the continental United States remains high. For many, the situation is fight-or-flight.
No state has recently faced such dire straits as Puerto Rico, even during the Great Recession. But Puerto Rico is not a state. It is an entity that is often almost completely at the whim of Congress, the most dysfunctional body in national politics today. Congress has toyed with policy on the island for decades, leaving a confusing and contradictory set of legislation and precedents behind. Today, gridlock politics in Congress threaten to deny Puerto Rico the very tools it needs to fight its battle. …
The abandoned city of Pripyat in northern Ukraine is shrouded in layers of radioactive dust and remains dangerous today. However, you can visit in virtual reality.
When Wojciech Pazdur was 9, his father came home from his job as a nuclear physician in Poland and said all his equipment had gone crazy. He said this meant "something bad had happened."
It was April 26, 1986. His father was right.
The Chernobyl Nuclear Power Plant in Soviet Ukraine had exploded, sending radioactive debris into the sky over Europe as emergency crews battled deadly radioactivity to bring the catastrophe under control.
Thirty years later, Pazdur is part of the team that visited the abandoned city of Pripyat, home of the Chernobyl plant, to create a 3D, virtual reality version of the now-deserted area. To mark the 30th anniversary of the disaster, which killed 31 people and contributed to the deaths and long-term health problems of thousands more, the team has released a haunting 360-degree trailer that allows you to explore the eerie remains of a city that was once home to nearly 50,000 people. …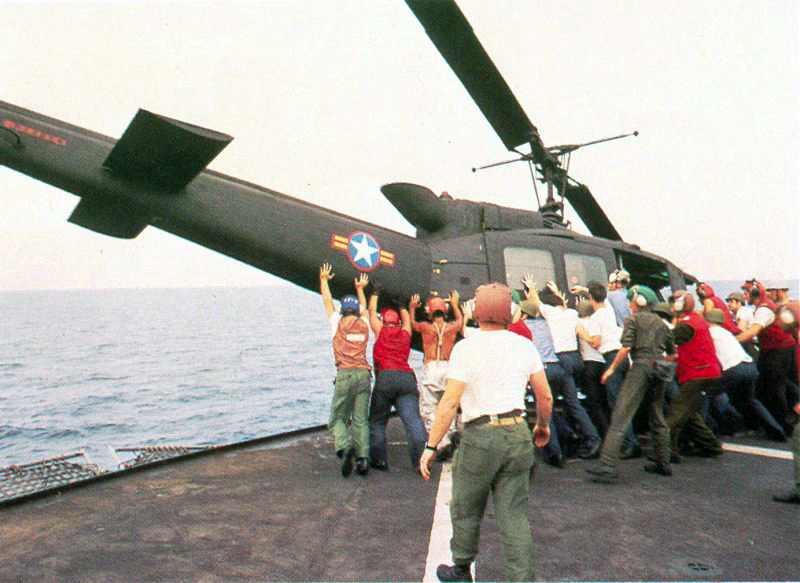 Over two days in April 1975, as the forces of the North Vietnamese Army were poised to take the South Vietnamese capital of Saigon, members of the U.S. armed forces, its embassy in South Vietnam and its Defense Attaché Office evacuated over 7,000 people using only helicopters.
The End of the War
Although the United States had withdrawn its combat troops in 1973, thousands of Americans remained behind, including those stationed in Saigon at the Defense Attaché Office (DAO) and the U.S. Embassy. By March 1975, North Vietnamese troops were closing in on the capital, having captured several strategic sites including Da Nang, Ban Me Thout and Song Be. …
Fridges zapped off in kitchens across Venezuela as the government turned off the electricity supply to help ease a power shortage that is worsening the country's economic crisis.
It is the latest drastic measure by the government in a crisis that already has Venezuelans queuing for hours to buy scarce supplies in shops.
The government imposed a four-hour blackout in eight states starting Monday and said the measure will last 40 days. The states of Caracas and Vargas had also been on the list for blackouts but were spared at the last minute. …
President Nicolas Maduro said all government workers—except essential ones—will work only on Mondays and Tuesdays as the country battles an electricity crisis.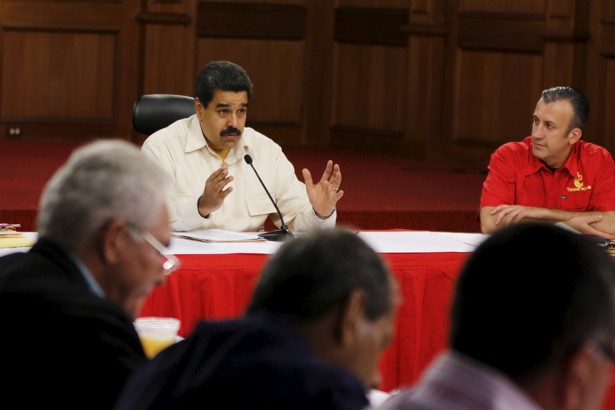 Venezuelan President Nicolas Maduro in his weekly television address on Tuesday announced that about 2 million government employees would work on Mondays and Tuesdays alone.
Here are his remarks (the translation's via Bloomberg):
The public sector will work Monday and Tuesday, while we go through these critical and extreme weeks where we are doing everything to save the Guri.
Guri is the name of giant hydroelectric dam where water levels have fallen precipitously because of a lingering drought. …
When a big corporation like Blockbuster dies, it's easy to laugh at corporate hubris. They thought they could compete with human laziness, haha! But these companies had employees who counted on them for paychecks, and to them, showing up for work every day was like watching grandma slowly lose her mind. We spoke to former Blockbuster Video assistant manager Corey, and former Kmart employees Dylan and Ashley, for a look inside iconic stores in the days before they were sent to that nice capitalist farm upstate.
#5. You See Sad Attempts To Save The Business That You Know Won't Work
It wasn't all that long ago that Blockbuster was … damn, what's a term for a massive success? In 2000, they had 7,700 stores and had just told Netflix they weren't interested in acquiring their money-hemorrhaging business. Why wouldn't consumers want to leave the house and stand under fluorescent lights on puke-smelling carpet to rent movies? Then Netflix caught on and Redbox kiosks started popping up, and Blockbuster started feeling the pinch. They weren't worried, though — they knew their loyal customers couldn't live without the hallmarks of quality service they offered, like "business hours" and "late fees."
"The drive here is like a movie unto itself!"
…
Hey! Wake up! Need another cup of coffee?
Join the club. Apparently about a third of Americans are sleep-deprived. And their employers are probably paying for it, in the form of mistakes, productivity loss, accidents and increased health insurance costs.
A recent Robert Wood Johnson Foundation report found a third of Americans get less sleep than the recommended seven hours a night. Another survey by Accountemps, an accounting services firm, put that number at nearly 75 percent in March. Bill Driscoll, Accountemps' regional president in the greater Boston area, says some sleepy accountants even admitted it caused them to make costly mistakes.
"One person deleted a project that took 1,000 hours to put together," Driscoll says. "Another person missed a decimal point on an estimated payment and the client overpaid by $1 million.
Oops. …
I never met a dog I didn't want to hug. The feeling, alas, is likely not mutual. In a giant bummer of an article published recently in Psychology Today, Stanley Coren — who studies canine behavior at the University of British Columbia — makes a sadly strong case against the dog hug, arguing that although humans love embracing their canine pals, the physical contact stresses dogs out.
If you know what to look for, their annoyance becomes obvious. Lesson one: Coren writes that a dog's most common outward signal of stress or anxiety is when he "turns his head away from whatever is bothering or worrying him, sometimes also closing his eyes, at least partially." Lesson two: Just like humans, dogs have whites of the eye — it's just that you never see it unless the animal is stressed. And lesson three: An anxious or stressed-out dog's ears will be "lowered or slicked against the side of his head," Coren writes. …
During World War II, Maria Dickin, founder of the veterinary charity People's Dispensary for Sick Animals (PDSA), was so touched by the plight of animals in wartime that she instituted the PDSA Dickin Medal.
The animal equivalent of the Victoria Cross, the bronze medallion acknowledges extraordinary valor and has worldwide recognition as the highest honor that can be given to any animal in military conflict. Exceptional acts of bravery performed on the civil front by police dogs, horses, and guide dogs can also earn the elite medal bearing the words "We Also Serve."
10. Winkie
On February 23, 1942, a Beaufort bomber and her crew were in serious trouble. While returning from a World War II mission over Norway, enemy fire seriously crippled the aircraft.
Although the men survived both the attack and the crash landing into the ocean, their odds for survival weren't looking good. The men were somewhere in the freezing North Sea and a long way from the safety of the nearest RAF base.
When they realized that their radio was dead, the desperate crew pinned their hopes on a carrier pigeon named Winkie. The blue chequered hen was released and flew home under incredibly difficult circumstances, covering 200 kilometers (120 mi) across the North Sea. …
About 8 percent of our DNA is made up of viruses known as Endogenous Retroviruses (ERVs). Over millions of years, these viruses have embedded themselves in our genome and now play an integral role in the functioning of our immune system. In this short video, The Atlantic's science writer Ed Yong explains how the very things that once made us sick now keeps us healthy.
Futurist Ray Hammond warns that we don't have the language to untangle the ethical dilemmas inherent in rapid technological change.
Technology is accelerating at a rate we may not be able to handle. Today's thorny questions about privacy and virtual reality could soon be overtaken by even bigger ethical quandaries about our very humanity. We aren't yet equipped to solve such dilemmas, warns futurist Ray Hammond.
After co-founding both magazine and advertising companies with publishing mogul Richard Desmond in the 1970s, Hammond turned to future gazing. The analyst, commentator and lecturer is the author of 17 fiction and nonfiction books taking a hard look at where we're going in the technological age.
We spoke with him about the science in the new sci-fi action film "Criminal" in which the memories of a CIA agent (played by Ryan Reynolds) are transplanted into the brain of a death-row inmate (Kevin Costner). …
In a true fairy tale of a transportation project, Texas spent a measly $4.25 million widening a highway and, in defiance of conventional wisdom among transportation planners, doubled the speed of rush hour traffic on a notoriously congested highway in Dallas.
The Texas Department of Transportation repaved the shoulders along both sides of a 6.3-mile stretch of State Highway 161 between Dallas and Fort Worth in September. Then it opened them up to traffic during the daily rush hour, keeping tow trucks on standby in case someone breaks down. Based on figures released this month, with the extra lanes in place, traffic "started sailing," The Dallas Morning News reported this week.
It isn't supposed to work that way. The rule of induced demand says widening highways does not ease congestion, and often makes it worse. Transportation officials could see this anomaly as a Texas-sized reason to build more highways—but shouldn't. …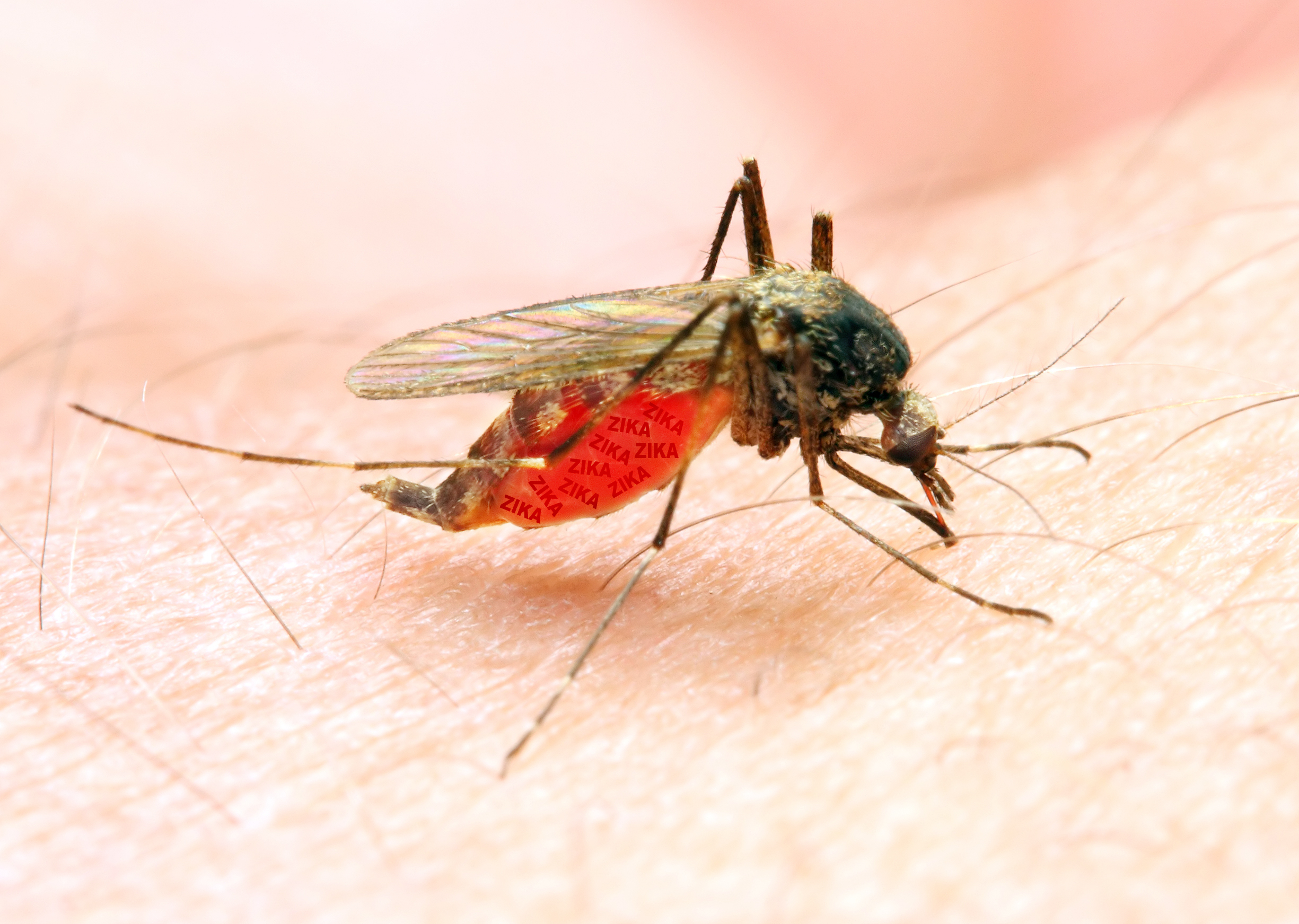 Nathan K. asks: Is it true that mosquitoes are more attracted to some people than others or does it just seem that way?
Female mosquitoes can put a damper on any outdoor event when they start to snack on those present. (Note: only the females drink your blood; they don't need it for their own nourishment, but for certain nutrients necessary to develop their eggs). Certain people seem to be swatting the insects away or ending the night with more red bites than others. So is it true that some people really are more "attractive" to mosquitoes, and, if so, why is this the case?
To answer the first question- yes, some people do attract mosquitoes more than others at certain times. As for the answer to why this is the case, there are numerous factors involved. …
Video Goodnesses
(and not-so-goodnesses)
CAUTION: Some language may not be appropriate for work or children.
CAUTION: Some language may not be appropriate for work or children.
Oops…….