ALMOST DIDN'T DO THESE SHENANIGANS TODAY
Yesterday I turned on my home theater PC to enjoy streaming some shows… Only problem: No internet. My computer could recognize the wireless SSID and would recognize that it was hard-wired to the router.
This told me that my TCP/IP stack had gotten mangled somehow.
Having fixed this before, I figured it'd be a walk in the park to fix it this morning.
DEGREE OF DIFFICULTY: Not so much with the Windows 10 Anniversary Update.
I found nothing that would fix the problem.
It's been more than ten days since I applied the Anniversary Update and, guess what? You cannot roll back after ten days.
So… let's try reloading my last backup.
DEGREE OF DIFFICULTY: Acronis True Image 2016 had a bug in the release that was installed on the computer, causing it to sometimes not create a backup that could be used to recover.
Guess what? Not so much luck there, either.
So I punted. Created a Windows 10 Installation USB stick and set about repairing my installation, saving my settings and installed programs.
DEGREE OF DIFFICULTY: The clobbered TCP/IP stack was one of the settings that was retained.
So I called Microsoft.
After over an hour and a half listening to their taste in music, I said "fuck this" and started a new install… This time not saving anything.
There's really only two applications on the PC that I rely on: Google Chrome to stream from the web and iTunes to play local content. Add in CCleaner and the latest release of Acronis True Image and I'm back in business.
For good measure, I backed it all up before I did anything else today.
So, without further delay…
When there's a job that must be done,
Don't turn your tail and run.
Don't pout. Don't sob.
Just do a half-assed job!

Today I found out the official Olympic salute strongly resembles the "Heil Hitler" or "Nazi" salute.
In this Olympic salute, your right arm should be held out, slightly to the side, and pointing in an upward angle. Likewise, your palm should be out and your fingers touching. The Nazi salute is more or less performed the same way, except it is customary to hold your arm straight in front of you, instead of partially to the side. As you might imagine, the Olympic salute fell out of favor after WWII. Despite this, the International Olympic Committee hasn't yet replaced it with a different salute, even if nobody would dare use it anymore for fear of being misinterpreted.
The similarity of the salutes ultimately led to a great deal of confusion during the 1936 Olympics in Berlin over whether many of the non-German teams were saluting Hitler using the Nazi Salute or whether they were using the official Olympic salute. This even fooled German audience members who sometimes misinterpret the Olympic salute given by some teams as the Nazi salute and subsequently cheered more for those teams as they passed, such as the standing ovation the French team received when they gave the misinterpreted Olympics salute. Because the same confusion came up during the Winter Games a few months before, Britain decided to abstain from giving any kind of salute, so as not to be misinterpreted as saluting Hitler with the Nazi salute. …
Microsoft's response: Have you tried uninstalling it and installing it again?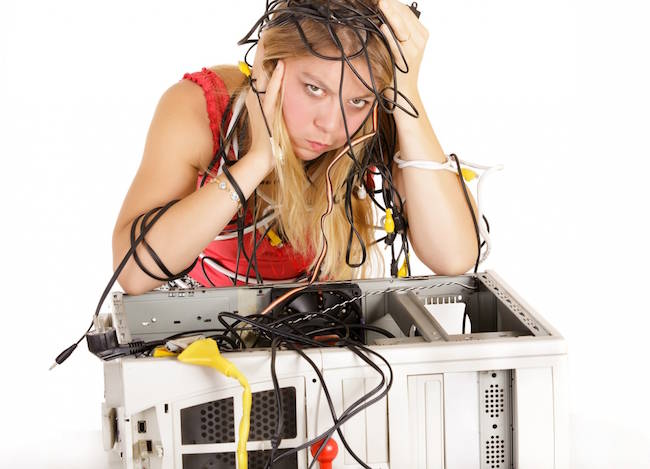 Users are reporting that upgrading to the Windows 10 Anniversary Update renders their PCs unusable.
A lengthy Reddit thread explains the problem: the Anniversary Update installs just fine, but when users re-start their PCs after the upgrade … nothing happens.
Users report that their PCs simply hang on restart, sometimes losing even the ability to accept input from mice and keyboards and sometimes frustrating users by allowing input but not responding.
Some in the thread report that disabling Secure Boot removes the problem, others describe more elaborate workarounds.
Microsoft, for its part, has advised those in the thread to do a clean install of Windows and pointed those afflicted to USB media creation tools in order to facilitate that action.
@onemoar 1/2 We need to do a clean install of Windows 10 Anniversary Update.

— Microsoft Support (@MicrosoftHelps) August 6, 2016
…
Urm… Duh! Been through that a lot today…….
THANKS to HBO and Last Week Tonight for making this program available on YouTube.
On Sunday's episode of Last Week Tonight, John Oliver's main story was on journalism, and the general state of newspapers in today's society. After a quick recap on the opening ceremony for the Olympic games in Rio, including a shoutout for the glistening "Tonga Man," Oliver moved on to begin discussing the general decline of print newspapers. In John Oliver's coverage of newspapers on Last Week Tonight, he introduced viewers to Stoplight, what the award-winning movie Spotlight might look like in the future. According to the fictional reviews, the film is "depressingly accurate."
One of the major examples Oliver cited in his story was the newspaper The Oregonian. In the early '90s, the paper had never done better, and had never had a larger staff or higher salaries. Unfortunately today, in order to keep up with the steady digitization of the news cycle, newspapers like The Oregonian are forced to make some concessions, including smaller staffs and an occasionally unfeasible blogging and social media quota. The same goes for newspapers across the board, for example, The Boston Globe once tweeted the incredible the word "investifarted." As with many things John Oliver comments on, #investifarted caught on immediately on Twitter, particularly with the journalists at local newspapers who would rather be investigating than investifarting.
How did I know about this??? Thanks @LastWeekTonight & the @BostonGlobe of course #investifarted #tweetfail #lol pic.twitter.com/JmKIHqoWb9

— Jenesh Budhia (@Jenesh_Budhia) August 8, 2016
…
America's Wild West was a time of cowboys and gunslingers, of the fight for freedom, of westward expansion, the hunt for gold, and the struggle to secure new-found wealth against bank robbers. Unfortunately, a lot of what we think about the Old West comes not from history, but from the romanticized version of those—like Buffalo Bill Cody—that capitalized on the image. The real Wild West was quite different.
10. The First Gold Rush Was Not In The West
One of the defining events of the American West is the California Gold Rush of the 1840s and 1850s. The discovery of gold spurred on westward settlement, but America's first gold rush towns were settled decades earlier, and much farther east.
In 1799, 12-year-old Conrad Reed discovered an 8-kilogram (17 lb) hunk of gold while he was playing in a creek on the family's North Carolina farm. He lugged the massive piece of gold home, where the family used it as a doorstop until 1802. After taking it to a Fayetteville jeweler who bought it for $3.50, the Reed family realized they had been conned and set up mining operations on the banks of the creek.
By the 1820s, full-scale mining operations had been set up in Cabarrus County, and by 1832, more than 25,000 were employed in the search for gold. …
In a speech in Detroit, the Republican tries to appeal to voters beyond his white working-class base with promises of supply-side tax cuts and a child-care tax deduction.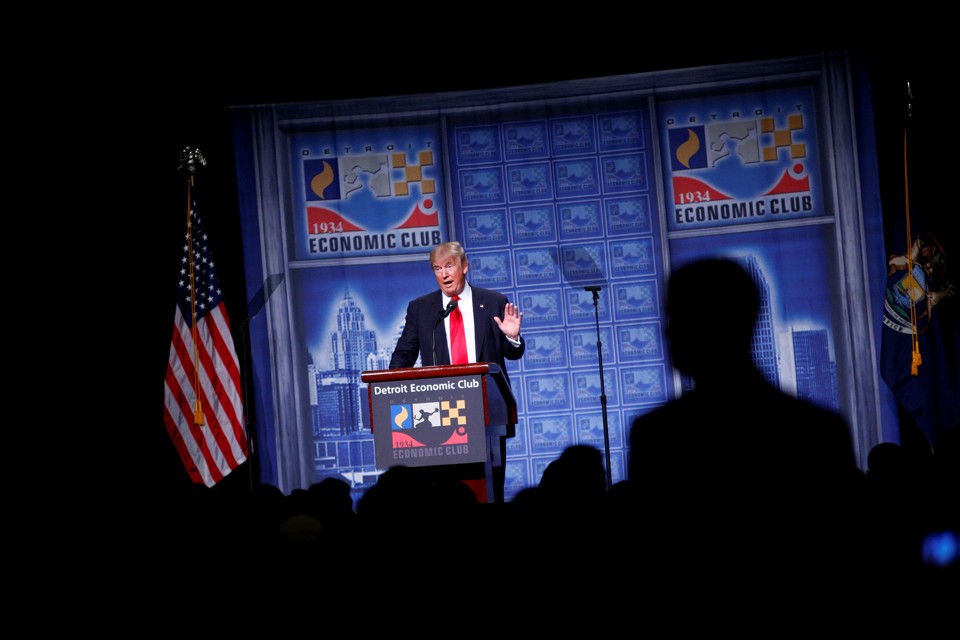 Donald Trump reads the polls closely—he's been talking about them for the last 14 months—and he can tell they're not good right now. "I don't know why we're not leading by a lot," he lamented in Florida last week. "Maybe crowds don't make the difference."
It's not just that crowds don't say much on their own. It's also who's in the crowds. In particular, the Republican presidential nominee can see that while he does well among white working-class men, he's weak in many other demographics. That's a useful way to think about his major economics speech, which he delivered at lunchtime Monday at the Detroit Economic Club. (Weirdly enough, that's also the site Jeb Bush chose for a major economic address last year; Emily Badger notes how the right likes to use Detroit as a backdrop and shorthand for all that they feel ails the American economy.)
The economic platform that Trump proposed amounts to an awkward shotgun marriage of the economic populism that has been his trademark since he entered the race, some of which runs directly counter to conservative economic orthodoxy, and a few well-worn conservative proposals on taxes and regulations. With several policies, Trump seems to be trying to reach more affluent, college-educated whites, and especially women, with whom he is weak, but also to reassure and woo wealthy members of the donor class. …
"The Trump Card," the latest work by the monologist Mike Daisey, begins and ends with an unprintable word. After they settle into their seats, the members of Daisey's audience are told that they are "f—ed." (There's an implication that we knew this already.) After two or so hours of a performance that dives and bobs from Daisey's childhood to the legal career of Roy Cohn and the latest Donald Trump outrage, Daisey shares the moral: Democracy is imperiled when people say "f— it." (There's an implication that we know this, too.)
Profanity has played a role throughout Daisey's career, but in "The Trump Card" it carries a sort of profundity. More than ever before, Daisey has a subject he can inhabit. He has been delivering movie-length monologues off a few yellow pages of notes for 15 years, and now someone is running for president using apparently the same tactic. Trump, Daisey explains, is a "performer" who befuddles journalists and intellectuals but makes perfect sense to artists. "He has a performer's card and he is abusing the s— out of it," Daisey says. …
From the depths of the oceans, discoveries throughout time have been kept preserved for us to find today. Because of the unique conditions of the sea, things are preserved which may otherwise have deteriorated if they were on land. Here are just a few examples of incredible discoveries from underwater.
10. The Sea Monster Figurehead
In 2015, the terrifying figurehead of the 15th-century Danish warship Gribshunden was brought back up to the surface. The Gribshunden, or "Grip Dog," had been at the bottom of the Baltic Sea since 1495, and the figurehead adorning it displayed an image that no doubt struck fear in the hearts of other sailors. It appears to be a sea monster bearing a dragon face and lion ears with a person being eaten in its crocodile-like mouth.
It's unclear what "Grip Dog" means, but "Gribshunden" was both the Danish word for a dog or hound and the mythical Greek griffon. The Gribshunden served as the flagship of King Hans of Denmark's royal fleet until it caught fire off the coast of Sweden while King Hans was trying to negotiate a political union between other Scandinavian countries. Since then, the wreckage has remained under the ocean, but its figurehead was brought back after divers managed to heave the massive artifact up from the depths. …
The GOP vice presidential nominee's response to Indiana's opioid scourge offers a window into his approach to handling a crisis.
Indiana Gov. Mike Pence signed a pledge last month, along with most of the nation's governors, to combat the opioid crisis, calling it "one of the deadliest drug epidemics in our nation's history." But when confronted with a spiraling HIV outbreak in his home state as a result of opioid addicts sharing contaminated needles, Pence dragged his feet before agreeing to lift a ban on programs that distribute sterile needles.
Indiana became a national flash point for the opioid epidemic last year when nearly 200 people in rural Scott County became infected with HIV primarily as a result of injecting Opana, a powerful prescription opioid, using dirty needles. Those needles spawned one of the biggest outbreaks of HIV in decades, with more than 20 new cases being diagnosed every week at the height of the outbreak last year.
Public health experts from around the country advised immediately lifting the state's ban on needle exchange programs as a way to stop the spread of the disease — an approach that has proved effective in other places. …
The world's largest retailer has acquired a new customer base, proprietary pricing software, and the faculties of a CEO who's taken aim at Amazon.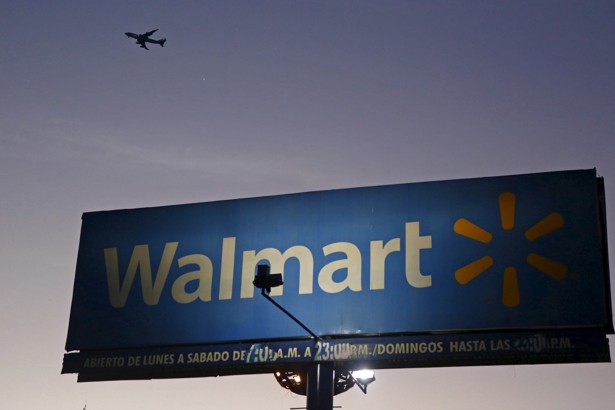 Last week, there were whispers that Walmart was in talks to buy e-commerce retailer Jet.com. On Monday, Walmart announced that the acquisition would be moving forward, at a cost of $3 billion in cash and $300 million worth of Walmart shares. The two brands will not be combined, but both companies are looking to take advantage of each other's strengths to offer low prices online.
The deal is a way for both companies to challenge their primary competitor, Amazon. For Walmart, Amazon has become an existential threat as more Americans have been buying household items online: Amazon's 2015 sales revenue included nearly $80 billion in product sales, and the company accounted for 60 percent of the year's growth in U.S. online sales growth. Walmart's sales, overall, still far outstrip Amazon's at $482 billion, but its e-commerce sales, at $12.5 billion— just 2.5 percent of its total sales—have been slowing in the past two years. In a call with investors regarding Walmart's second-quarter earnings in May, CEO Doug McMillon said that growth in its e-commerce sector wasn't fast enough. …

For over half a century, Doctor Who has proven itself to be one of the best known, most profitable, and most culturally significant series ever produced. Nevertheless, in the 1960s and 1970s the BBC decided to just up and delete pretty much every episode of the show from its archives. So thorough was this purge that, even today, there are still 97 episodes that there exists no known copy.
For anyone who's managed to avoid the cultural behemoth that is Doctor Who, the show basically follows the adventures of the eponymous Doctor, a time travelling alien who solves various problems while looking and acting as obnoxiously British as possible. The show has been a staple of British pop culture almost from the moment it first aired in 1963. Of course, the first episode wasn't exactly a ratings smash as its debut happened to coincide with news coverage of President Kennedy's assassination, causing many Britons to miss it. This prompted the BBC to air it again a few days later. After this second airing, the show was a smash hit and has been popular in its various incarnations in Britain and beyond ever since. …
Marketers in the high-tech world who use phrases such as "social media marketing," "Facebook marketing" and "content marketing" do not understand the basic difference between marketing strategies, marketing channels and marketing content. And Google Analytics is to blame.
In the just over 10 years since the release of the platform in November 2005, too many tech marketers now ignore the difference between strategies and channels, favor digital channels that often deliver lower returns than traditional channels and think that direct responses are the only useful ROI metric.
And all of that is wrong. …
Warning: Major spoilers ahead for "Stranger Things."
If you've seen Netflix's hit show "Stranger Things," you know the entire series revolves around a mysterious government facility deep in the woods of a quiet Indiana town called Hawkins.
The Department of Energy, as the show's characters say over and over again, runs that facility: Hawkins National Laboratory.
And while the Energy Department is very real, often secretive, and absolutely performing mind-bending science experiments, the show's creators, the Duffer brothers, drew up a lot of fiction surrounding the $29.7 billion-a-year wing of the US government.
Paul Lester, an Energy Department spokesperson, watched every episode and had a lot to say about it in an official blog post. …
Even the most mundane worlds have their heroes and villains, and in the retail business, "mystery shoppers" are both. Their job is simple: Go in, buy a bunch of cucumbers and lube, and then tell whichever watchdog group hired them whether the cashier remained professional or giggled and winked the whole time. We talked to Betty, Irving, and Amanda, three mystery shoppers who told us that …
#4. The Things Mystery Shoppers Measure Are Absurdly Specific
When Irving inspected the Taco Bells which so sorely need inspecting, "I had to carry a scale with me to check the weight of the burritos, make sure they weren't putting too little or too much stuff in them," he recalls. "I also carried a thermometer to check if they were the right temp on the inside."
Taco Bell serves more than a billion burritos a year, so an accidental half-ounce of beef in each one would add up to a staggering beef-mountain, and beef mountains cost money. Money that could be better spent funding the think tank that brought us Doritos Locos.
"Wouldn't it have been easier to do Doritos nachos, using Doritos as chips?"
"Wouldn't it have been … easier to … shut up?"
…
The 'crazy woman' trope stretches from Plato to Plath. Perhaps the rise of the craziest man in the 21st century will force a rethink.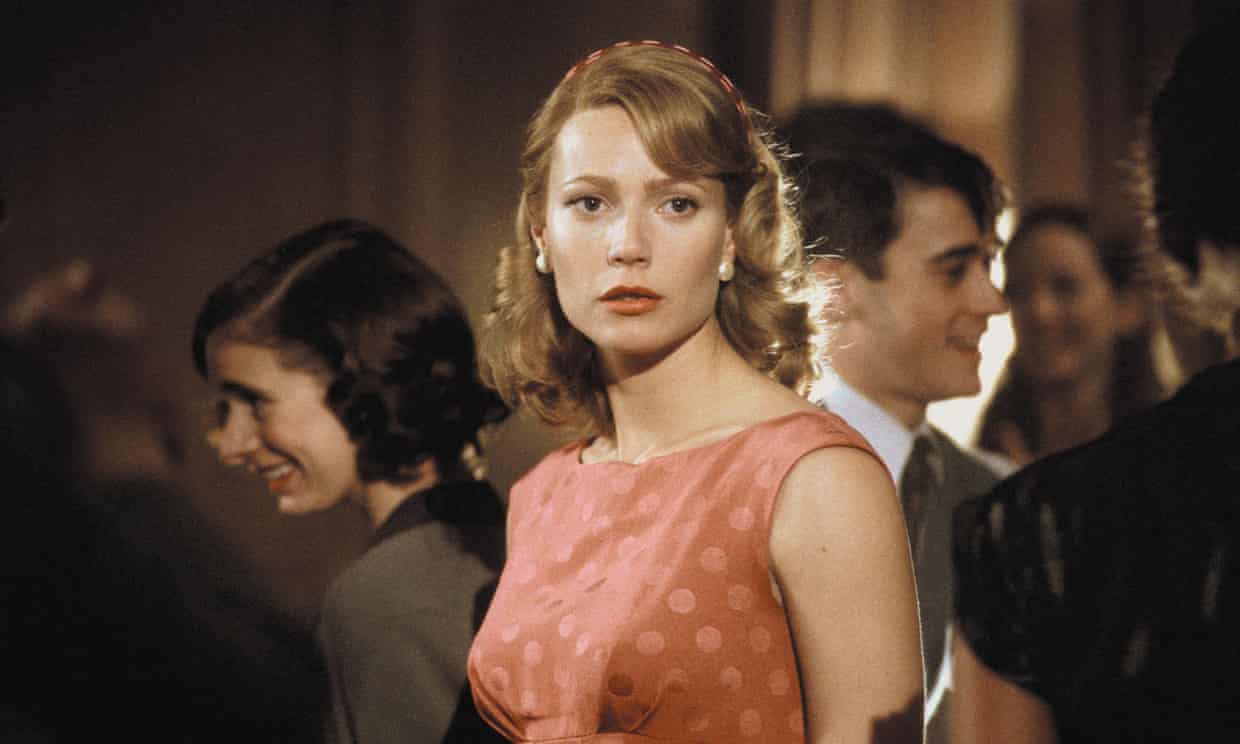 Women are crazy. This isn't me being hysterical; it's historical. The trope of the crazy woman stretches from Plato to Plath to popular culture. Women, we have been told in thousands of ways for thousands of years, are simply more emotional and more irrational than men.
Madness-as-womanness is something we were first sold by the Ancient Greeks. The problem with women, they decided, was that they had wandering wombs. So, thanks to a few wise men, half the world's population was diagnosed with a sex-specific disorder: hysteria. As medicine progressed, the definition of hysteria evolved until it was eventually discredited. Nevertheless the idea that women were biologically wired for instability became engrained in culture. What's more, women started actively buying into the idea. The crazy woman began taking on a crazy appeal.
There is, perhaps, no better example of this than The Bell Jar, Sylvia Plath's classic autobiographical novel about a woman driven to insanity, in part, by the constraints imposed on her by society. Published in 1963, the novel influenced generations of women, inspired a wave of female confessional writing, and continues to have an enduring appeal. Earlier this year it was announced that Kirsten Dunst is to direct a new movie adaptation. …
Why humans should think about technology the way field biologists examine the living world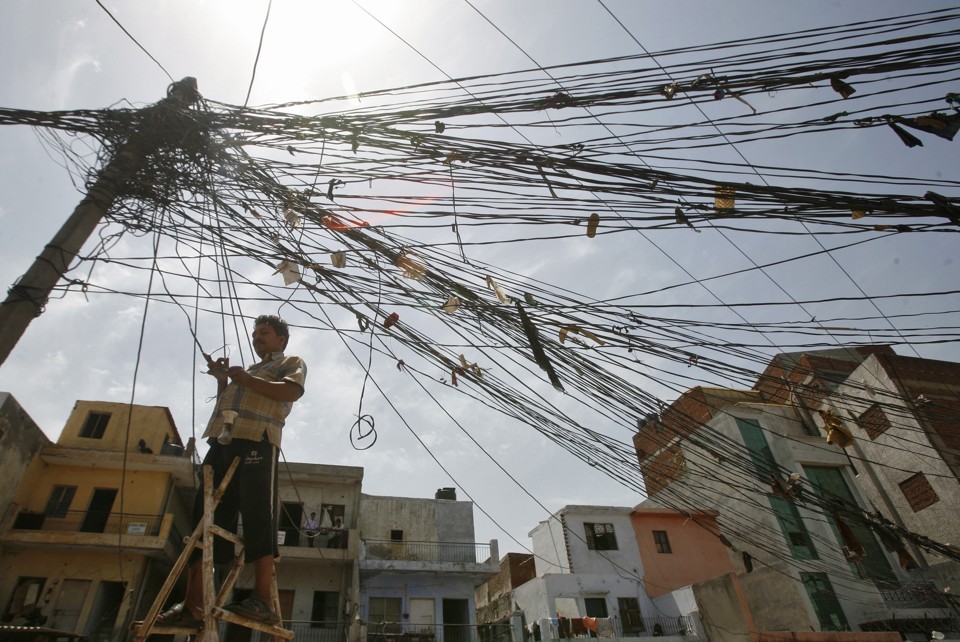 Hundreds of thousands of air travelers were delayed by a major, system-wide network outage at Delta on Monday morning, a problem that's becoming increasingly common in a world run by interconnected and aging computer systems.
Even as flights resumed, Delta couldn't immediately say what caused the outage. It's possible the company may never fully know. When a similar blackout grounded United Airlines flights last summer, the airline eventually pinpointed the cause as a router issue that degraded network connectivity for various key applications. But understanding and correcting the cause of one kind of outage doesn't protect against another. Just one month before the router issue, United had to halt flights due to "automation issues."
Such large-scale technological failures aren't just massively inconvenient, they're potentially dangerous, especially as machines increasingly handle crucial operations across a variety of industries. Complex systems are redefining the ways in which humans think about and interact with technology, a dramatic shift in perspective that poses its own risks. That's the argument at the heart of Samuel Arbesmn's new book, Overcomplicated. …
When we think about clubs and societies from the past, the first thing that comes to mind is the thought of "gentlemen's clubs." With that concept comes the idea of upper-class men discussing "boring" topics such as politics and business while wining, dining, and smoking cigars. Yet, if you dig a little deeper, clubs of the past were much more interesting and bizarre than that.
10. The Anti-Flirt Club
Formed in the early 1920s in Washington, DC, the Anti-Flirt Club was meant to protect young women from unwanted advances from men in automobiles. The club's rules were published in The Washington Post in 1923.
Rule No. 5 said, "Don't wink—a flutter of one eye may cause a tear in the other." Meanwhile, Rule No. 8 advised women not to fall for "the slick, dandified cake-eater—the unpolished gold of a real man is worth more than the gloss of lounge lizard."
Soon, chapters of the club appeared in Manhattan, Chicago, and other cities. Interestingly, Manhattan's Anti-Flirt Club was headed by men whose aim was to ensure that women prosecuted the "mashers" who tried to flirt with them.
A "masher" was a man who had brief relations with various women and made his amorous intentions known in an aggressive manner. A "lounge lizard" was a well-dressed man who seduced many women with his deceiving charms. …
History will note that the guy who discovered liquid water on Mars was an undergraduate at the University of Arizona, a 20-year-old who played guitar in a death-metal band and worked in a planetary science lab. One day, while comparing different satellite images of a single Martian crater taken at various times of year, he noticed something odd: a set of dark streaks in the soil that grew in the Martian summer and shrank in the winter. They seemed to flow down the crater's slope, like a spill.
It took NASA a few years to gather more evidence after the student made his report, but finally, in September of 2015, the agency called a big press conference. It confirmed what the undergraduate had suspected almost right away: That was water in that crater.
Back in the 1970s, NASA scientists had informed everyone that the Red Planet was a dry, barren, dead place. Whoops. Now a new generation of NASA scientists were on a dais in Washington, DC, musing openly about what this new finding meant for the odds of discovering life on Mars. …
A Tampa Bay man's letter to the editor is going viral after he declares his "fabulous" letter writing skills result in the "greatest" letters to the editor.
Terry Vaught sent his letter to the Tampa Bay Times attacking other "weak, soft" letters that often get chosen to appear in the daily newspaper. When the paper reached out to Vaught about the attention he was garnering, he expressed his displeasure that the letter wasn't more prominently displayed, "obviously."
His letter was titled "My letters are so great," and makes a tongue-in-cheek plea to make letters great again.
"I write fabulous letters," Vaught wrote. "If you read all the letters I have written, you would agree. You would love them. Other letter writers are weak, soft and out of touch. I'm not like that, and I'm sure if you are reading this you aren't either.
He continues, encouraging those who write letters to the editor to step up their game. "This paper really needs great letters, and I am awesome at letter writing," he wrote. …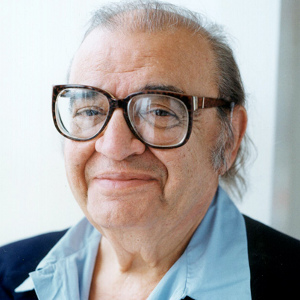 The Godfather is considered one of the best movies ever made—the American Film Institute ranks it #3, after Citizen Kane and Casablanca. The story of how it got made is just as good.
BOOKMAKER
In 1955 a pulp-fiction writer named Mario Puzo published his first novel, The Dark Arena, about an ex-GI and his German girlfriend who live in Germany after the end of World War II. The critics praised it, but it didn't sell very many copies.
It took Puzo nine years to finish his next novel, The Fortunate Pilgrim, which told the story of an Italian immigrant named Lucia Santa who lives in the Hell's Kitchen neighborhood of New York City. After two bad marriages, Lucia is raising her kids alone and worries about her daughter, who has become too Americanized, and her son, who is being pulled into the Mafia.
Today The Fortunate Pilgrim is widely considered a classic work of Italian American fiction; Puzo himself considered it the best book he ever wrote. But it sold as poorly as The Dark Arena—together the two books had earned Puzo only about $6,500. By then he was 45 years old, $20,000 in debt, and tired of being broke. He wanted his next novel to be a success. "I looked around and said… I'd better make some money," he recalled years later. …
Video Goodnesses
(and not-so-goodnesses)
Oops…….