Tis the season for American Atheists to put up billboards in Colorado Springs, one of the most heavily Christian communities in the country, encouraging residents to skip church for Christmas — and so it has come to pass.
Billboards were scheduled to be erected in the Springs this week, and they're expected to remain on display throughout the holiday season.
The billboards have become something of a Colorado Springs tradition. We first wrote about them back in 2008 — and last year's version used Santa Claus as a spokesman for the atheist philosphy. …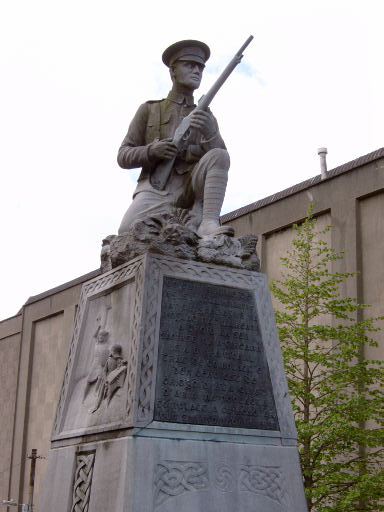 This Day In History: December 6, 1921
At the start of the 20th century, Ireland was a part of the United Kingdom, as it had been since the 12th century. And as long as Ireland had been part of the UK, there had always been voices calling for Ireland's independence.
The Anglo-minority in Ireland acted as absentee landlords to the Catholic populace (with those absentee owners owning almost every square inch of land in Ireland), treating their tenants extremely poorly. When a potato blight struck Ireland in the 1840s, England did little to help as about one million Irishman starved to death, and about two million more fled to America.
During the teens and twenties, these long simmering resentments finally came to a boil. At height of World War I in 1916, Irish nationalists staged a revolution in Dublin on Easter that came to be known as the "Easter Uprising." …
A Chinese scholar argues that the U.S. shouldn't touch Taiwan—just like China wouldn't back separatists in Texas or Hawaii.
Shortly after news broke of Donald Trump's phone call with the head of Taiwan—the first direct communication between American and Taiwanese leaders in 37 years—one of the leading Chinese scholars of U.S.-China relations offered a stunning proposal: If the U.S. president-elect took similar actions as president, the Chinese government should suspend the world's most important (and precarious) partnership. "I would close our embassy in Washington and withdraw our diplomats," said Shen Dingli, a professor at Fudan University in Shanghai. "I would be perfectly happy to end the relationship."
What made the recommendation especially notable was that, just days earlier, Shen had been arguing that Trump's victory was good for China—much better than the election of Hillary Clinton would have been. So what was it about the Taiwan call that had so quickly soured Shen on Trump? Where did he now think the U.S.-China relationship was headed, and what might that mean for the wider world? …
The Republican Party that once kept him at arm's length is gradually being commandeered by Trump and his allies.
Donald Trump's takeover of the Republican Party is underway.
His staffers are lining up to run for offices up and down the ballot. Loyalists are looking to dislodge state party leaders who are perceived as insufficiently committed to the president-elect. And a top Trump aide has emerged as a leading contender to become the next chairman of the Republican National Committee.
Less than a month after Election Day, the party that once kept Trump at arm's length is gradually being commandeered by him, a turnabout that GOP establishment forces could have scarcely imagined just a few months ago.
"Every Republican president since Lincoln remakes the party in their image — and particularly in the case of Trump, who has led a movement, you'll see a lot of candidates," said Roger Stone, a longtime Trump friend and informal adviser. …
Without any promising answer to the problem of fake news, outlandish false claims like a pedophilia ring running out of D.C. restaurant will continue to grow.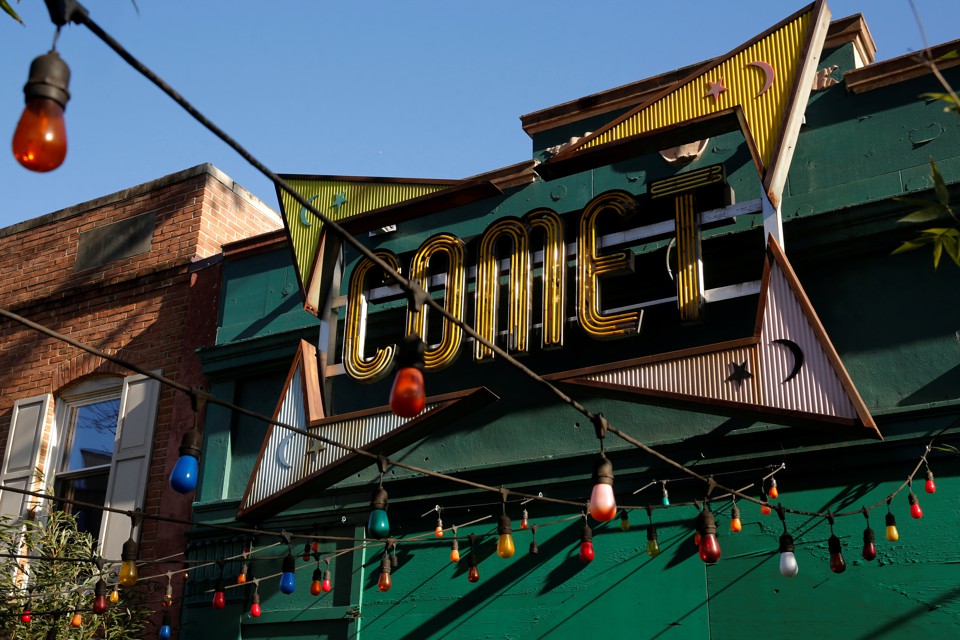 After weeks of debate about the theoretical and abstract dangers of fake news, there's finally a concrete incident to discuss. On Sunday, a North Carolina man walked into Comet Ping Pong, a pizzeria in an affluent corner of Northwest D.C. wielding an assault rifle, which he fired at least once.
The man, 28-year-old Edgar Maddison Welch, told police he intended to "self-investigate" a bogus story alleging that Hillary Clinton was running a pedophilia ring out of the restaurant. The story, dubbed, deplorably, "Pizzagate" has spread around certain fake news circles, culminating in Welch's expedition to Comet on Sunday.
So much of the discussion about "fake news" has involved vague questions about, for example, whether Russian-backed propaganda could have been a factor in Donald Trump's victory. A big Washington Post report suggested that Russia had played a role in spreading lots of fake news; Adrian Chen, among others, convincingly argued that one major basis for that report was extremely fraught. There's a broader question of the extent to which a foreign power could influence the election, and the extent to which that would really be anything new. Jack Shafer suggests not.
But the Comet incident offers a disconcerting example of what looks like a concrete result of fake news leading to violence. BuzzFeed's Craig Silverman last month offered an excellent forensic tracing of how the story came about. …
Whether Jesus of Nazareth was the son of God is a question of faith. But there's almost no dispute that he was a real person who lived through history.
It's hard to find proof of the real man who lived 2,000 years ago. Every year, though, we slowly unearth bits and pieces of the historical Jesus's life and get an amazing glimpse into what it would have been like to follow him on his travels.
10. Jesus' Childhood Home
Jesus was raised in a mortar-and-stone home cut into a rocky hillside. His hometown was Nazareth, a town where people held tightly to their Jewish faith. Today, their homes are the sites of archaeological digs, which have given us glimpses into how the people in Jesus's neighborhood lived.
He and his neighbors filled their homes with distinctly Jewish possessions. For example, they had bowls made of limestone and chalk, which were meant to keep food pure to follow Jewish traditions. Most of the neighboring towns had embraced more Roman customs. …
Over half of Detroit and nearly one-third of Wayne County could be affected, and the recount won't happen if discrepancies can't be solved by recounting by hand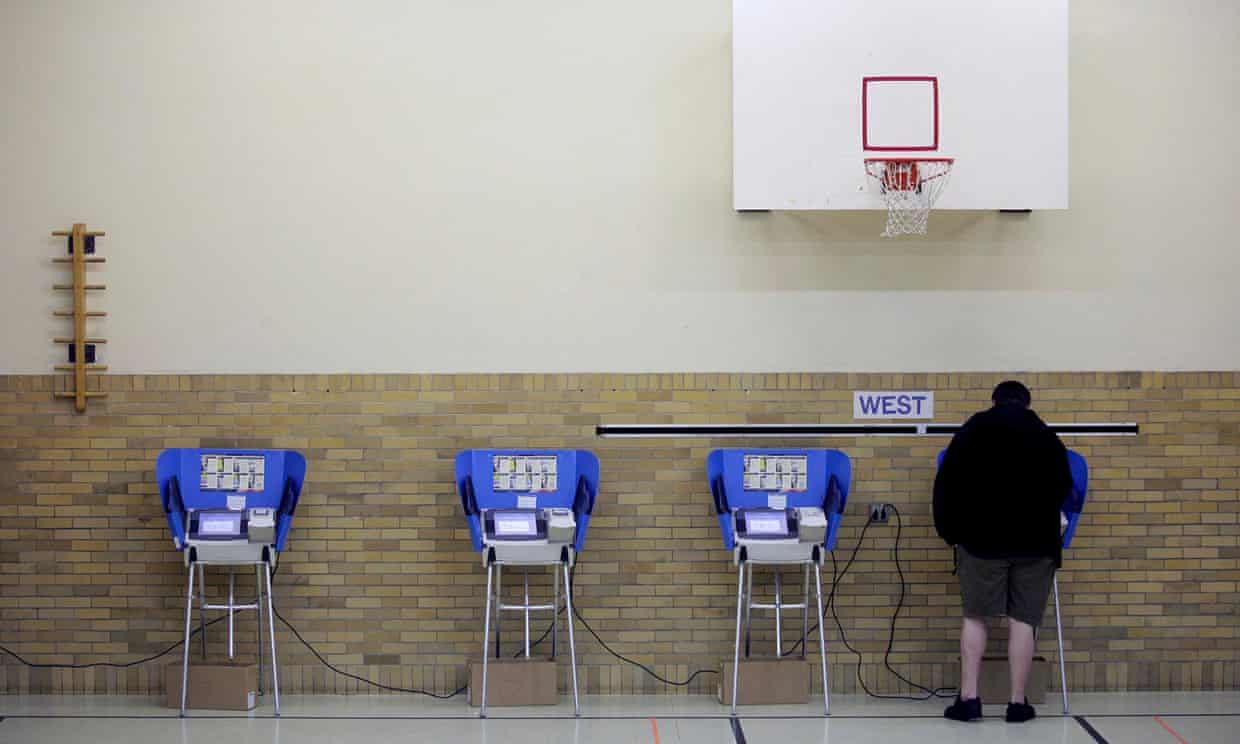 Broken polling machines may have put vote counts in question in more than half of Detroit's precincts and nearly one-third of surrounding Wayne County, possibly throwing the Michigan recount into chaos.
If the discrepancies can't be solved by recounting every paper ballot in question by hand, a recount in those precincts simply won't happen.
Donald Trump's slim margin over Hillary Clinton means any chance of the state flipping on a recount likely hinges on Wayne County, where the Democrat won by a landslide. Clinton lost by 10,704 votes in Michigan; Wayne's population of 1,759,335 makes it the likeliest candidate to contain errors bigger than that margin.
Eighty-seven of Wayne County's decade-old voting machines broke on election day, according to Detroit's elections director, Daniel Baxter. He told the Detroit News, which first reported the story, that ballot scanners often jammed when polling place workers were trying to operate them. Every time a jammed ballot was removed and reinserted, he suspects the machine may have re-counted it. …

A secret Service agent stands guard outside of Trump Tower in New York City.
The U.S. Secret Service is the hot, new "amenity" at Trump Tower, where desperate brokers are trying to lure well-heeled clients into the building on Fifth Avenue that has served as President-elect Donald Trump's home as well as his campaign and transition headquarters.
Less than a week after Trump was elected, prominent New York real estate agency Douglas Elliman blasted out an email with the subject: "Fifth Avenue Buyers Interested in Secret Service Protection?" to advertise a $2.1 million, 1,052-square-foot condo in the tower on 721 Fifth Avenue.
The New Aminity [sic] – The United States Secret Service," screamed the flier sent in an email on Nov. 13 for a one-bedroom apartment on the 31st floor, represented by brokers Ariel Sassoon and Devin Leahy.
"The Best Value in the Most Secure Building in Manhattan," it stated.
While there's been a great deal of attention to how Trump plans to divest of his conflicts of interest, less attention has been applied to how business associates — including owners and marketers of his properties — may seek to profit from his new job in the White House. …
"I owe no debt to a party. I owe a debt to my children to leave them a nation they can trust," he wrote.
A Republican member of the Electoral College from Texas has promised to vote against Donald Trump during the college's meeting Dec. 19, saying the president-elect "shows daily he is not qualified for office."
In an op-ed published Monday in The New York Times, Christopher Suprun, a paramedic and first responder to the Pentagon on Sept. 11, laid out a lengthy list of concerns about Trump. He called on fellow electors to "do their job" and unify around an "honorable and qualified" alternative such as Ohio. Gov. John Kasich of Ohio.
The Federalist Papers, Suprun wrote, argue that the Electoral College is tasked with ensuring candidates are "qualified, not engaged in demagogy, and independent from foreign influence." Trump, he said, does not meet these standards, and should therefore be rejected from the White House. …
Diseases leave obvious imprints on history. A decrease in population size and less genetic diversity are some examples of the impact you'd expect every epidemic to have. However, every once in a while, a disease has a truly remarkable and unusual effect on the world.
10. Flu Of 1918 And The Treaty Of Versailles
The Flu of 1918 devastated the world and infected one-third of the population. Additionally, it damaged brain cells, affecting the brain's ability to function and even resulting in psychosis. In April 1919, Woodrow Wilson became infected with the flu. Wilson was president at the time and played an instrumental role in the negotiations of the Treaty of Versailles, particularly standing up the France's prime minister, Georges Clemenceau, who wanted to dismantle Germany.
As Wilson was recovering from the flu, many White House officials noted a change in his demeanor. Wilson was described as slow, tired, and focused on strange notions. After these odd reports, Wilson abandoned many of his ideas about the Treaty, which gave power to Clemenceau. Many argue that the harshness of the Treaty of Versailles resulted in disaster for Germany, the crippling of the German economy, and played a role in Hitler's ability to gain power. All of this could be the result of Woodrow Wilson's bout of the flu. …
Sen. Susan Collins (R-ME) has "reservations" about privatizing Medicare, she told the Portland Press Herald.
"Suffice it to say I have a number of reservations," Collins told the newspaper. "A complete upending of a program (Medicare) that by and large serves seniors well is not something that appeals to me."
Collins' comments signals an early and significant departure from GOP unity on the issue, which will be needed to overhaul something like Medicare and will be essential to repealing and replacing Obamacare. If Republicans lose too many lawmakers on these topics, they won't be able to follow through with promises to gut Obamacare.
Collins said she had voted against similar proposals to voucherize Medicare in the past. …
The liberal order could fall apart just as suddenly as the USSR. If we want it to survive, we have to learn from what happened in Russia.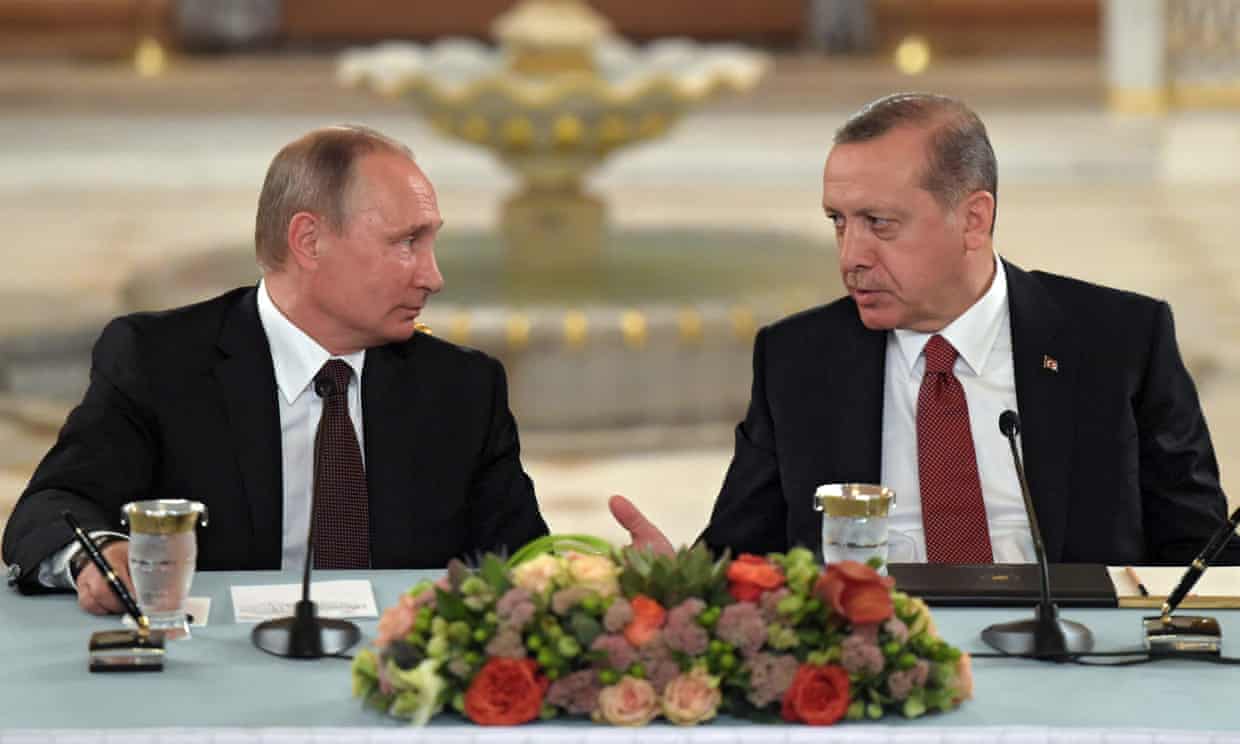 Below the medieval citadel in Kazan, two vast frozen rivers turn the landscape white. On a Saturday afternoon there are a few hardy locals shuffling through the icy sludge to take selfies against the mosque, the Christmas lights and the Soviet-era statues.
It's 25 years since I was last in Russia, trying and failing to revive the left during the chaotic first days of Boris Yeltsin's economic reforms. Half a lifetime later I am here to address a room full of people who want to talk about replacing capitalism with something better – and suddenly we have something in common: now we both know what it's like to see a system that once looked permanent collapsing.
Since I've been here, almost everyone who has chosen to come and hear me is involved in either contemporary arts or philosophy. The journalists who want to interview me – a public critic of Putin's policy in Syria and Ukraine – mainly write for cultural magazines. These, if not exactly the new rock'n'roll, are the safest intellectual spaces in which critical thought can take place. …

This Day In History: December 6, 1768
The Encyclopædia Britannica makes its debut in Edinburgh, Scotland, with the first volume being sold for 6-8 pence (varying price based on quality of paper), with each subsequent volume being released in weekly installments. All total about 3,000 copies of the first set of the encyclopedia, comprising 2,391 pages, were sold for a total cost of 12 pounds sterling. The original editions also included elaborate illustrations. The idea to publish this new English Encyclopedia came from Colin Macfarquhar who was by trade a bookseller. He teamed up with Andrew Bell, an engraver, and editor William Smellie to make the encyclopedia.
Macfarquhar had been inspired to make the encyclopedia, despite the commercial failure of many previous English encyclopedias, by the French Encyclopédie which comprised of 35 volumes, 71,818 articles, and 3,129 illustrations. It later was expanded to 166 volumes by over one thousand workers and 2,250 contributors. (Famous contributors to this encyclopedia included Voltaire, Rousseau, and Montesquieu. The top contributor was Louis de Jaucourt who wrote 17,266 articles spanning from 1759-1765 at a rate of about 8 articles per day. One presumes he was paid by the article and not by the hour for that kind of efficiency. If this number of articles, all hand written, seems impressive, it should be noted that there was an encyclopedia written in 1408 that had nearly 1 million pages and 370 million Chinese characters, along with thousands of beautiful illustrations that took just 17 months to compose. Up until Wikipedia, it was the largest encyclopedia ever made. You can read more about it here.) …
The Pentagon has buried an internal study that exposed $125 billion in administrative waste in its business operations amid fears Congress would use the findings as an excuse to slash the defense budget, according to interviews and confidential memos obtained by The Washington Post.
Pentagon leaders had requested the study to help make their enormous back-office bureaucracy more efficient and reinvest any savings in combat power. But after the project documented far more wasteful spending than expected, senior defense officials moved swiftly to kill it by discrediting and suppressing the results.
The report, issued in January 2015, identified "a clear path" for the Defense Department to save $125 billion over five years. The plan would not have required layoffs of civil servants or reductions in military personnel. Instead, it would have streamlined the bureaucracy through attrition and early retirements, curtailed high-priced contractors and made better use of information technology. …
The departing vice-president's profile rose during his years with Obama, and many on the left consider him a formidable opponent to Donald Trump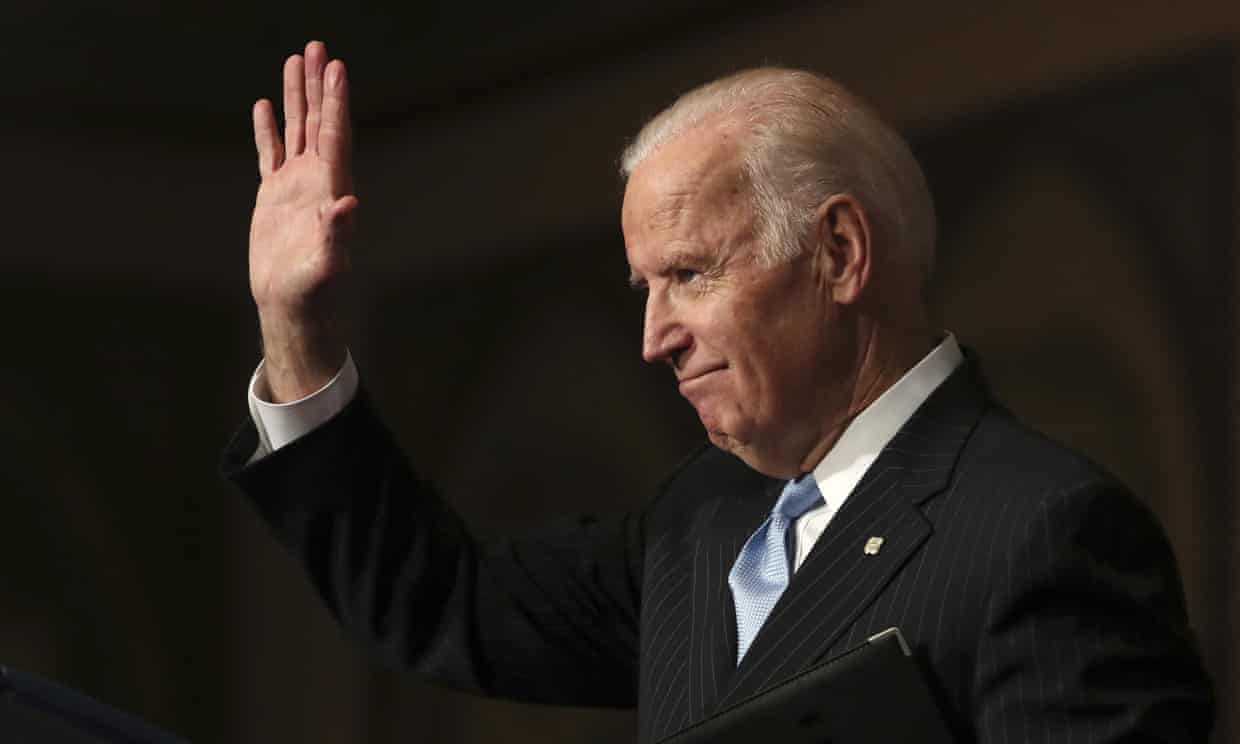 Anyone whose heart aches for the twists and turns of the 2016 presidential campaign can rejoice: speculation has already begun about the 2020 race.
On Monday, current vice-president, former senator and one-man meme machine Joe Biden said he would run for president in 2020 – maybe.
The departing vice-president, who will be 78 at the time of the next election, said it with a slight smile on his face. Given a chance to walk it back, he did – but only a little bit.
Biden was chatting with reporters after presiding over the Senate as it cleared away procedural hurdles to a biomedical research bill he's supporting.
Asked by a reporter whether he would run again, Biden said he would in 2020 – for president. Asked if he was joking, he said he wasn't committing to not running. …
If you would have told our ancestors that one day we'd be using plastic cards and paper bills to acquire our daily needs, they probably would have said, "Why? Is violence obsolete in the future? Also, what is plastic?" Then we would have backed away slowly before they offered us caveman sex in exchange for our denim. Even that proposition would have made more sense on paper than some of the other crap we've used as currency over the years.
#6. The U.S. Military Traded Sears Clothing For Secrets In Vietnam
You might think being a spymaster is all ultra-sexy, dangerous work — hushed tones, codenames, commie-killing contraptions, constantly fighting STDs on account of all the spy sex, etc. The reality, however, is that you're more of a clandestine human resources liaison than James Bond. This was something that an intelligence officer in Vietnam named Jon Wiant knew all too well.
He is one of these five people, probably.
Back in the 1960s, Wiant had the job of getting information from locals about the Viet Cong. But there was one problem: How do you pay jungle villagers for information? They didn't need or want money. He couldn't give them luxury goods, because that would have tipped off the enemy. He couldn't use food, because the local chiefs would've demanded a cut, and fuck that noise. Paying them in bitcoin was definitely off the list of options, because that hadn't been invented yet and is also stupid. …
My son, Mike Jr., recently renovated his bungalow into a two-storey family home. Early in the construction, he decided to add solar panels to the roof. My garage, a project that my son worked on, is completely off the grid. By seeing that, he was inspired to use renewable energy for his own house. But going solar is a big job and there are pros and cons.
Let's start with the cons first: money.
Using solar energy to power your home is smart, but the initial investment is beyond what many people can afford — solar electric systems aren't cheap. Upfront costs include solar panels, a transformer, installation and any changes or upgrades that need to be made to the home so that these systems can be properly (and safely) installed.
Going solar is one thing you do not cut corners on. If you're planning a big renovation — like my son is — you need to be realistic. There's a good chance you will have to eliminate something so that you have enough money to incorporate solar the right way. …
In "Midnight in America," the conceptual artist uses language and abstraction to consider history's "different sense of possibility."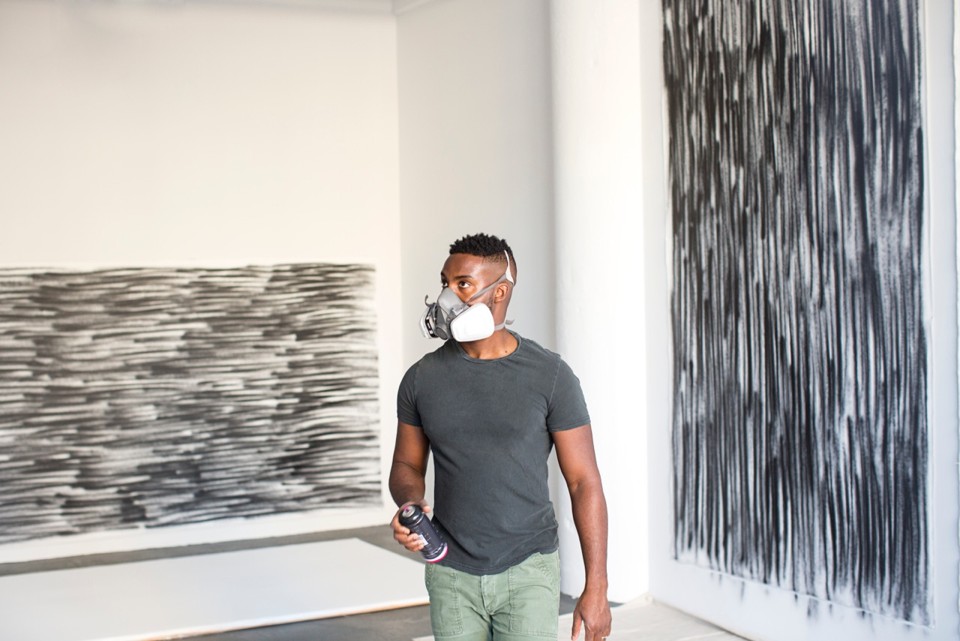 Although Adam Pendleton's new exhibition, "Midnight in America," was finalized long before the results of the U.S. presidential election in November, the timing of its opening at Galerie Eva Presenhuber in Zurich, Switzerland, coincided neatly with intense global curiosity about what the next chapter of American history might look like. For Pendleton, whose work uses language and abstraction to explore history, race, and art itself, the show was a direct response to ideas that had been swirling around in popular discourse regarding the election. Its title is a play on the famous television commercial for Ronald Reagan's presidential campaign in 1984, referenced by Hillary Clinton earlier this year. Donald Trump she said, has "taken the Republican Party a long way, from 'Morning in America' to 'Midnight in America.' He wants us to fear the future and fear each other."
Despite the sense of darkness the title evokes, Pendleton insists that the exhibition isn't trying to equate midnight with metaphorical darkness, but rather is emphasizing that history is moving in a different direction, one that allows "a different sense of possibility." His show includes six new paintings, called "Untitled (A Victim of American Democracy)," spray painted and silk screened in superimposed layers of black paint. Two larger wall works, resembling pages from a notebook, incorporate writing by W.E.B. DuBois and Amiri Baraka. Pendleton's artistic manifesto, which he calls "Black Dada," refers in part to Baraka's poem "Black Dada Nihilismus," which is featured in the show. …
Fashion has never been straightforward or logical. In fact, it has often been downright weird. Clothing and styles have changed through the centuries, including something that we regard as completely normal and commonplace today: underwear. So pull up your underpants, and get ready for 10 crazy pieces of historical underwear that you'll be happy you don't have to wear today.
10. Subligaculum And Strophium
Everyone who had Latin in school might have heard the Latin phrase Semper ubi sub ubi. Translated into English, it means "always where under where."
Women's underwear in ancient Rome could easily be seen as the great-great-grandfather of today's bikini. Women wore a strophium, a tight leather band to hold and compress the breasts. It was quite fashionable to have small breasts and large hips, so the strophium helped women to achieve their desired look.
There were no real underpants, but the subligaculum was worn by athletes as well as slaves (basically by everyone who had to do hard work in the Sun). It is strangely reminiscent of a diaper, but it was a loincloth made of wool or leather. The subligaculum was not worn by everyone. It was completely normal to wear nothing under your toga (as long as you wore a toga). …
When a robotic probe finally lands on a watery world like Jupiter's moon Europa, what do scientists have to see to definitively say whether the place has any life?
That's the question retired astronaut John Grunsfeld posed to some colleagues at NASA when he was in charge of the agency's science missions.
"We looked at him with blank faces," recalls Jim Green, head of NASA's planetary sciences division. "What do we need to build to really find life? What are the instruments, what are the techniques, what are the things that we should be looking for?"
To get some advice, the agency recently asked the prestigious National Academies of Sciences, Engineering, and Medicine to gather some of the top experts in astrobiology for a meeting that begins Monday. …
Big news conspiracists, Google has revealed a time-lapse showing what's been happening in Area 51 over the last 30 years.
There's a 25-mile no-fly zone for civilian aircraft over the United States Air Force facility, so the public doesn't often get to see Google's views captured by satellites.
So, get ready to be amazed…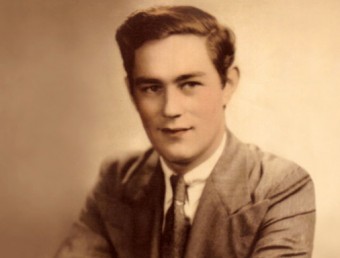 Henry Gustav Molaison, who came to be known by his initials, H.M., was studied from 1957 until his death in 2008. From an early age, H.M. suffered from severe epilepsy that was blamed on a bicycle accident when he was seven years old. He had seizures for many years that got progressively worse as he aged. The seizures finally got so bad that H.M was blacking out and could no longer work at his job assembling vehicle motors. He had to move in with his parents. At the age of 27 in 1953, H.M. was referred to neurosurgeon William Beecher Scoville at Connecticut's Hartford Hospital.
After running out of other options, Scoville suggested an experimental surgery that would remove small parts of H.M.'s brain to reduce the seizures. Out of desperation, H.M. agreed and the surgery was performed in August 1953. It included removing most of the hippocampi (two parts of the lower brain) and portions of his temporal lobes (the side parts of the cortex); Scoville thought these areas were causing the seizures.
During the procedure, H.M. was conscious, having been given only local anesthesia. While he seemed fine during the event, as Scoville would later put it, the surgery proved to be "a tragic mistake." Nonetheless, a mistake that would be hugely important to science, with H.M. coming to be arguably the most important individual in the history of neuroscience. …
Changing Strategies: Golden Grahams Is Rebranding Itself As A Cereal Exclusively For People Who Are Grieving https://t.co/NQY4A5BbIr pic.twitter.com/CoFHBMvrpu

— ClickHole (@ClickHole) December 5, 2016
Video Goodnesses
and not-so-goodnesses
Immigration has proven to be one of the most divisive issues in the 2016 presidential race. Both Hillary Clinton and Donald Trump have expressed that the system is broken, but a consensus on any solution seems untenable. In this video, Atlantic national correspondent James Fallows and contributing writer Deborah Fallows ventured across the country to bridge the disconnect between national political rhetoric on immigration and the realities in migrant communities. They travelled to three American states—Pennsylvania, California, and Kansas—to understand the economic benefits that immigrants bring to the small towns they most often reside in.
This documentary was produced for American Futures, an ongoing reporting project from James and Deborah Fallows. The couple has spent three years exploring small town America by air, "taking seriously places that don't usually get registered seriously."
When you're president, you can tell whatever lies you want. They just let you do it.
THANKS to TBS and Full Frontal with Samantha Bee for making this program available on YouTube.
Though the Chinese government shrugged it off as a shenanigan, the President-Elect made waves after his phone call with the prime minster of Taiwan.
THANKS to CBS and The Late Show with Stephen Colbert for making this program available on YouTube.
Seth takes a closer look at Presidential-elect Trump's willingness to make false claims and his shoot-from-the-hip foreign policy approach.
THANKS to NBC and Late Night with Seth Meyers for making this program available on YouTube.
Have you ever felt frustrated by the lack of pre-natal products available for men? Have you ever wondered why women get to have all the fun of finding out if they are going to be a parent?
No? Well whatever. The Beaverton's tech expert is here to help you find out anyway.
THANKS to Comedy Network and The Beaverton for making this program available on YouTube.
FINALLY . . .

Trevor Noah, far left, with his cousins in Johannesburg in an undated photo.

Turning Point: Donald J. Trump is elected the 45th president of the United States.
When I took over "The Daily Show" from Jon Stewart in 2015, I was surprised to learn that my job as a late-night comedy host was not merely to entertain but to eviscerate — to attack, crush, demolish and destroy the opponents of liberal, progressive America. Very quickly, people from some quarters — mostly those same liberal progressives — criticized me for not maintaining the minimum acceptable levels of daily evisceration that were established by my predecessor.
The truth is that Jon never liked being labeled the Great Eviscerator. He didn't think it was healthy, and he always tried to think about the details of issues with a healthy dose of skepticism before going on air and putting his ideas out into the world. But through the lens of the internet, that's not what people saw. In the early days of the blogosphere and YouTube and social media, people took Jon's most strident commentary and made it go viral with clickbait headlines, blowing those segments way out of proportion, compared with the more thoughtful segments that made up most of the television show. And, unfortunately, when we look back today, the evisceration (and exasperation) is what most people remember. …