IN SOLIDARITY
When our synagogue heard about the horrific tragedy that took place at the Pulse nightclub in Orlando, it was at the same time that we were celebrating our festival of Shavuot, which celebrates God's giving of the Torah.
As Orthodox Jews, we don't travel or use the Internet on the Sabbath or on holidays, such as Shavuot. But on Sunday night, as we heard the news, I announced from the pulpit that as soon as the holiday ended at 9:17 p.m. Monday, we would travel from our synagogue in Northwest Washington to a gay bar as an act of solidarity.
We just wanted to share the message that we were all in tremendous pain and that our lives were not going on as normal. Even though the holiday is a joyous occasion, I felt tears in my eyes as I recited our sacred prayers. …
As I was reeling from the news of the Orlando shooting this weekend, I had an important conversation with a friend about the nature of the tragedy.
Quite matter-of-factly, I referred to the tragedy as a terrorist attack against the LGBT community.
"Well," said my friend, "I don't see it as just that. I mean, it is, of course, an attack at a gay nightclub and against LGBT people. But I see it as an attack on all Americans."
I could sense the deeply well-meaning intent in my friend's words. However I was immediately reminded of a clip I had seen of the gay British reporter Owen Jones, who angrily walked out of Sky News when his fellow reporters refused to acknowledge the attack as singling out the LGBT community. So I asked my friend the same question that Jones asked his fellow reporters: "If the gunman had walked into a synagogue and killed 50 Jews, would you not call that an anti-Semitic terrorist attack?" "Oh, I see what you mean …" my friend said. …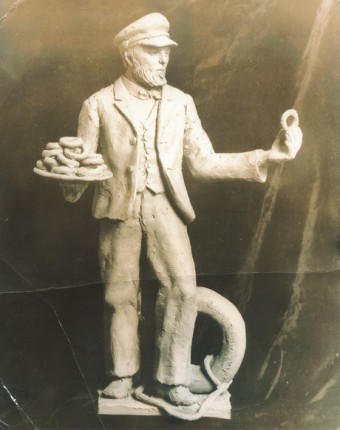 This Day In History: June 22, 1847
Doughnuts are one of those culinary delights that most people love and that seem to have been around forever. Forever may be pushing it, but we do have evidence that the ancient Greeks and Romans would fry up strips of pastry dough and proceed to glaze them with a coating of honey (yum) or fish sauce (not something that would fly off the shelves at the local Dunkin' Donuts).
During the Middle Ages, Arab chefs began taking bits of unsweetened yeast dough and then frying them up and covering them with a sugary syrup. These fritters were popularized throughout Northern Europe by the 1400s, especially in the Netherlands, Germany, and England. By the 15th century, sugar was a rarity in Germany, so fritters were prepared with meat or other savory fillings.
But for the round doughnut with a hole in the middle, we have to fast-forward a few hundred years. This brings us to a sailor, Captain Hanson Gregory, who claimed he invented the round doughnut with the hole in the middle aboard his ship on June 22, 1847. …
Despite ideological differences there are eerie similarities between the late socialist strongman and the Manhattan billionaire – and warnings to heed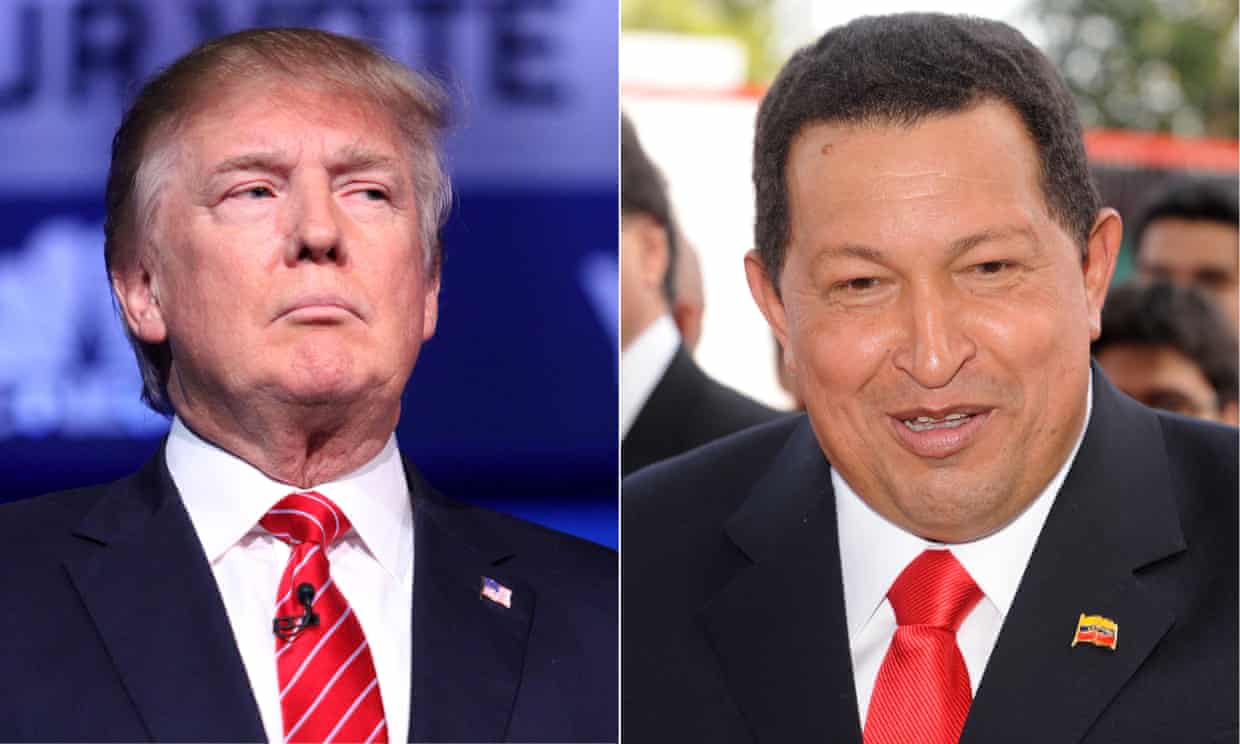 He was a one-man media hurricane dominating the news with insults and provocations, promises and policy pronouncements. He would tweet at all hours, phone TV chat shows, stage rollicking rallies.
He hired and fired people live on air. Humiliated and taunted foes and bragged about winning. He could be funny and coarse and buffoonish and broke all the rules about presidential conduct.
Over time, it became clear there was genius to it. He sucked up all the oxygen, leaving allies as well as rivals gasping for air. Even if you were sick of him you paid attention.
This may sound familiar as Donald Trump marches towards the Republican presidential nomination. But actually it describes Venezuela from 1999 to 2013 under the reign of Hugo Chávez.
Some called him a clown. They were wrong. Chávez was a shrewd strategist and masterful communicator. He outfoxed elites and channeled frustration into a potent political force. …
The shadow of hunger, desperation of crowds queueing for food and the spread of unrest are threatening the government of Nicolás Maduro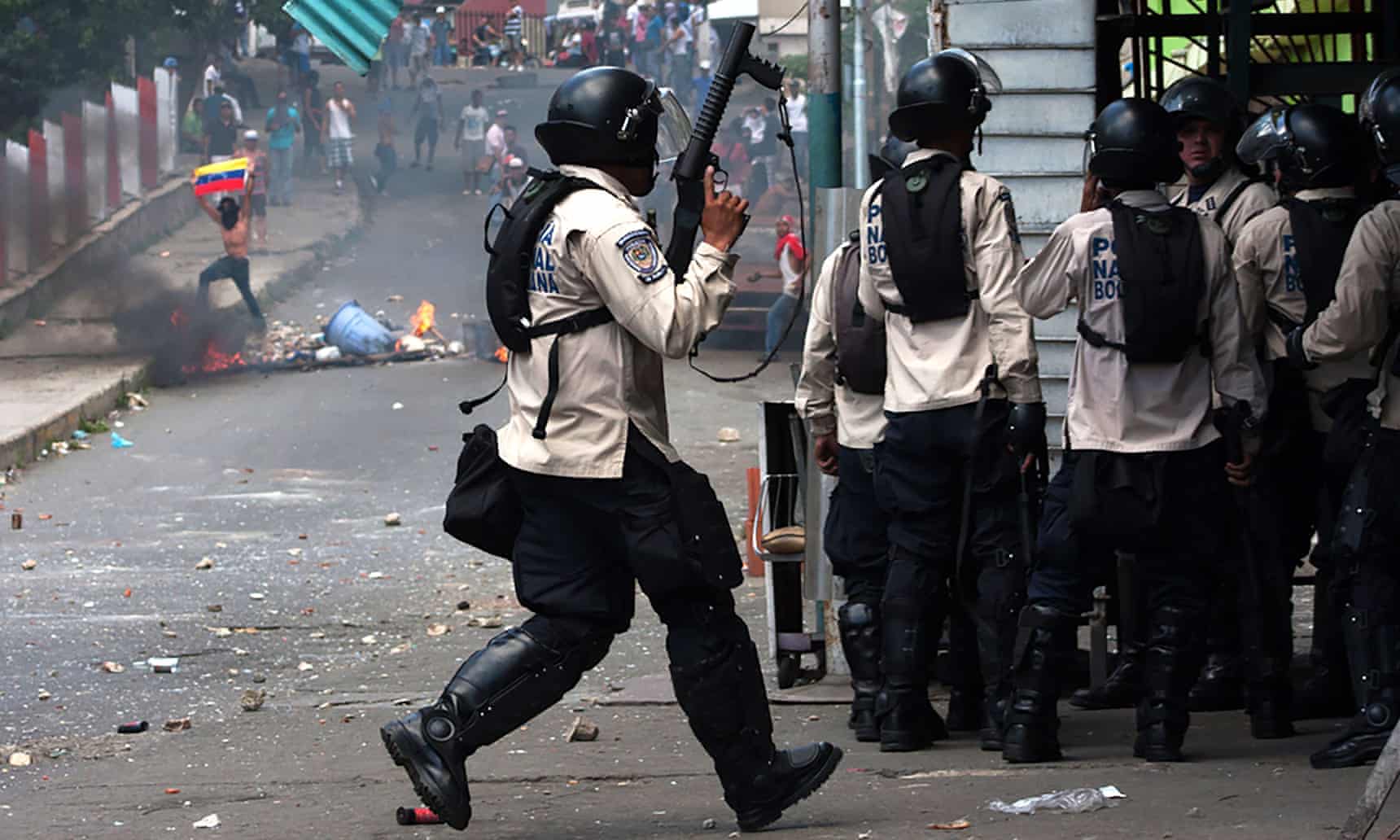 What is the story?
Venezuela is suffering the worst economic crisis in its history. Ordinary people in the oil-rich country are regularly going without food. Three-quarter empty supermarkets are being ransacked by angry, hungry mobs. The government has declared a state of emergency, food is now being transported under armed guard, and basic necessities are being rationed. People have to queue for hours and sometimes overnight on their assigned days to receive staples like rice and cooking oil.
By IMF figures, it has the world's worst negative growth rate (-8%), and the worst inflation rate (482%). The unemployment rate is 17% but is expected to climb to near 30% in the coming few years.
The shadow of hunger, the desperation of the crowds and the spread of unrest and criminality threaten the government of Nicolás Maduro, three years after he was bequeathed power by the dying revolutionary strongman, Hugo Chávez. The opposition has launched a drive to canvas signatures for a petition for him to step down. That will be a difficult task in the face of a state-run electoral system determined to thwart it, but the state may implode even if the recall referendum fails. …
Egypt was one of the earliest cultures to start keeping extensive records for future generations. Their monuments like the Great Pyramids of Giza remain to impress and awe us to this day. However, just because we have made many important finds throughout history doesn't mean every last secret of ancient Egypt has been exhausted. In fact, in just the past few years, we have uncovered impressive finds which give us even more knowledge into the lives of the Egyptians of the past.
10. Iron From Meteorites
In the northern Egyptian city of Gerzeh in 1911, archaeologists found a tomb that contained nine beads that appeared to be made of iron. The only problem is that they were dated from 2,000 years before Egypt had the capability to smelt iron. Since then, historians have puzzled over where the ancient Egyptians either found iron or learned to create it so early in their history.
The Egyptian hieroglyphics for iron literally translate to "metal from heaven," which gives a pretty good clue as to its origins. Because of the rarity of the metal, it was mainly associated with wealth and power. It was mainly crafted into jewelry and trinkets for royalty rather than weapons as it was later used.
In the 1980s, chemical analysis showed levels of nickel, a metal associated with meteorites, but levels were too low to confirm. Recently, however, tests have conclusively shown that the iron did indeed come from fallen meteorites which would explain why the metal appeared thousands of years before the Egyptians learned to smelt it. …
Democrats and Republicans band together in bid to prevent terrorist suspects from buying guns, a day after Senate failed to advance series of new measures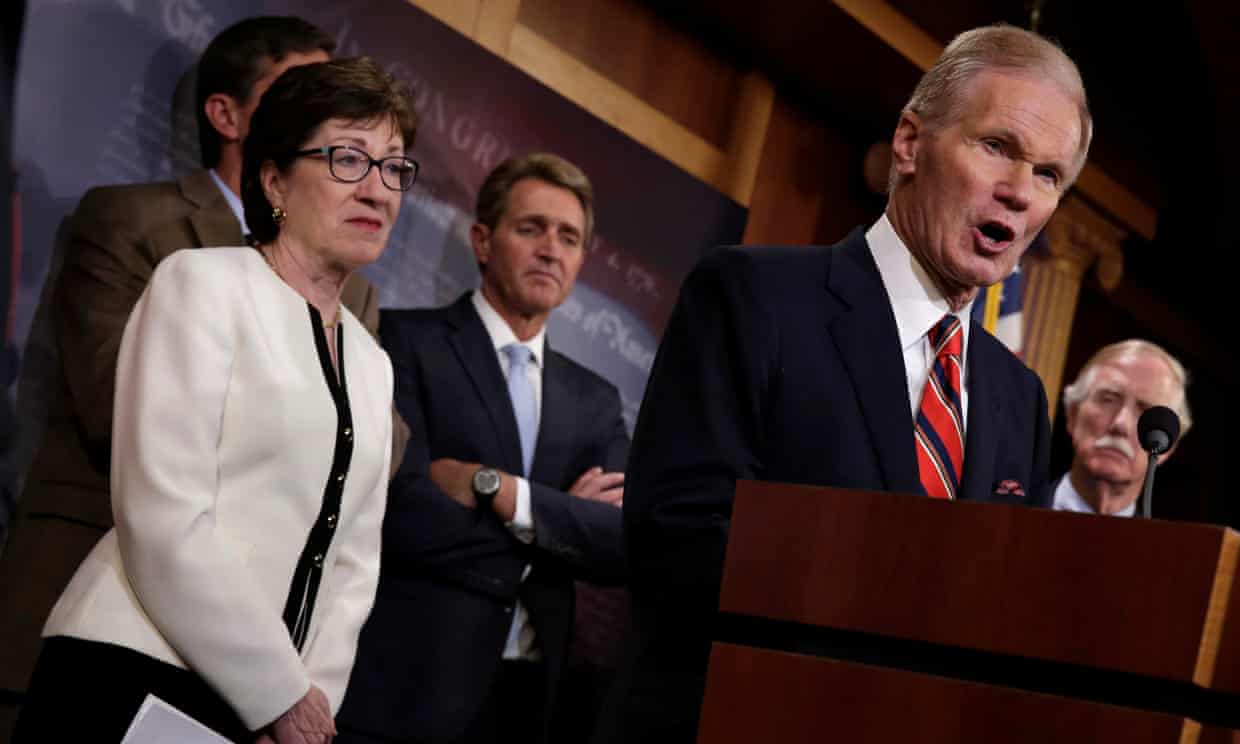 A group of bipartisan senators on Tuesday unveiled a rare compromise around gun policy, calling on leaders in both parties to rally around a proposal to prevent suspected terrorists from purchasing firearms in the wake of the deadliest mass shooting in US history.
One day after the Senate failed to advance a series of new measures to rein in America's gun violence epidemic, a coalition of Democrats and moderate Republicans banded together to carve out a way forward so that individuals on the FBI terror watch list do not have access to guns.
Led by Susan Collins, a Republican senator from Maine known to work with others across the aisle, the lawmakers dubbed their approach a middle ground method of implementing a "No-Fly, No Buy" rule while protecting the due process of Americans who are wrongfully kept under surveillance by the federal government. Collins was joined in the push by three Republicans, four Democrats and her Maine colleague Angus King, an independent who caucuses with Democrats. …
The Senate on Wednesday rejected a Republican-led effort to allow the FBI to access a person's Internet browsing history, email account data and other electronic communications without a court order in terrorism and spy cases.
The measure from Senate Armed Services Committee Chairman John McCain (R-Ariz.) and Senate Intelligence Committee Chairman Richard Burr (R-N.C.) would have also extended the government's authority to conduct surveillance over potential "lone wolf" attackers.
McCain and Burr argued that the changes were necessary in the wake of recent terrorist attacks such as in Orlando, where a gunman claiming inspiration and loyalty to the Islamic State killed 49 people at a gay nightclub.
A majority of the Senate backed the proposal in a 58 to 38 vote, but it needed 60 votes to advance. …
Whether driven by greed or power, countless men throughout history have claimed to be superior beings, amassing followers seeking something to believe in or belong to. As one's image and reputation grows, often does their ego and lunacy, ultimately leading to an inevitable and tragic downfall. The following 10 cases are of self-proclaimed messiahs throughout the last two centuries, some of whom have not only redefined insanity, but destroyed countless lives in the process.
10. Arnold Potter
Arnold Potter, a self-declared messiah who referred to himself as Potter Christ, was a leader of a schismatic sect in the Latter Day Saint movement during the 1850s. On a mission to Australia in 1856, Potter claimed that he underwent a "purifying, quickening change," whereby the spirit of Jesus Christ had entered his body causing him to become, "Potter Christ, Son of the living God."
The following year, Potter returned from Australia and moved to California, where he quickly began to gather followers. Over the next year, Potter, along with his family and followers, moved throughout the country from California to Missouri to Iowa, where he would roam the streets in a white robe, preaching that he was the chosen one. Every week, "Potter Christ" would lead his devoted group in prayer sessions, and in 1872, he declared that the time had come for his ascension to Heaven.
Potter rode a donkey to the edge of a cliff, and with his followers watching in awe, he claimed that he would jump off only to ascend into Heaven, ultimately proving that he was indeed Christ, the Chosen One. While saying so, Potter turned around and leaped from the cliff. …
Warren instructs viewers to "ask your Fox News-loving Republican uncle" about Trump's biggest lie in new MoveOn ad
.@elizabethforma takes on @realDonaldTrump's refusal to release his tax returns via @MoveOn. #UniteAgainstHatehttps://t.co/7RFqgnD0OT

— MoveOn.org (@MoveOn) June 21, 2016
In a new video released on Wednesday, Massachusetts Senator Elizabeth Warren tore into Donald Trump and revealed the "one lie that helps sums up" what he is all about.
"I have to be honest: It's hard to talk about Donald Trump," Warren admitted to open the four-minute video released by MoveOn on Tuesday. "Between his ignorance, racism, sexism, lies—it's hard to know where to start."
But harkening to the message of Americans "paying their fair share" that catapulted her to national prominence, Warren said, "today I want to focus on one lie that helps sum up what Donald Trump is all about: his taxes." …
To readers who follow taxes and finance — subjects often introduced with the adjective "arcane" — David Cay Johnston is one of America's best-known reporters. Johnston has worked on the staffs of Reuters, the Los Angeles Times, The Philadelphia Inquirer and from 1995 to 2008, The New York Times, where his writing on taxes won him a 2001 Pulitzer Prize. He's branched out to other subjects too: His first book, published in 1992, was Temples of Chance: How America Inc. Bought Out Murder Inc. to Win Control of the Casino Business.
In a web post last July, Johnston asked 21 questions about Donald Trump's finances. One pertained to Trump University, subsequently the object of close scrutiny in many venues. Others concerned mysteries about Trump's charitable donations, his years paying zero income tax, his more recent — and undisclosed — tax returns and some his acquisition of casino licenses and his reputed connections with organized crime.
While there are some financial subjects on which the media has dared to grill the billionaire — ABC's George Stephanopoulos last month got Trump to deliver a blunt "no" when he asked about the Republican nominee-apparent's repeated refusal to release his recent tax returns, something every other recent presidential candidate has done — there has been remarkably little interest shown in some of Trump's less-than-savory connections. …

Romi asks: They said on a documentary on Netflix I watched that the battle of Gettysburgh started as a fight over shoes. Is this true?
Marking the Confederacy's last stab at a major offensive in a northern state, the three brutal days of fighting in July of 1863 around the town of Gettysburg, Pennsylvania mark the bloodiest battle of the American Civil War. Situated at the junction of 10 roads at a time when most places were served by one or two, and only about 30 miles from two key Union supply routes, it shouldn't be surprising that Union and Confederate troops ran into each other there. What is surprising, however, is that many historians believe the battle played out the way it did because of a strong Confederate desire for new shoes.
Leading up to the battle, on June 22, 1863, Confederate Major General Jubal Early had crossed the Potomac River at Shepherdstown, WV. Moving on to Chambersburg, PA, on June 25, Early received instructions from Lieutenant General Richard Ewell to move east through Gettysburg to York, PA. There, he was to cut-off a major rail-line between Harrisburg and Baltimore, and then continue east to Wrightsville, to destroy a significant bridge over the Susquehanna River that connected the region to Philadelphia. …
The fog still chills the morning air and the cable cars still climb halfway to the stars, yet on the ground, the city by the bay has changed immeasurably since Tony Bennet left his heart here. Silicon Valley and the tech industry has led the region into a period of unprecedented wealth and innovation. But existing political and geographical bottlenecks have caused an alarming housing crisis and astronomical rise in socio-economic inequality.
Whereas the citizens of most cities display pride and support for their home industries, drastic market distortions in the Bay Area have created a simmering underbelly of resentment in the region towards the tech industry. A vocal minority is even calling on officials to punish those who are benefitting from the economic and housing boom.
Undoubtedly, the prosperity and innovation that Silicon Valley brings are highly coveted net positives. However, if the spillover of this growth and its consequences are not resolved, a drastic increase in socio-economic inequality may have a profound impact on the region for generations. A history and analysis of this transformation may hold invaluable insights about the opportunities and perils of tech cities currently being cultivated across the US, and indeed around the world. …
Mississippi officials are closing the investigation into the murder of three young civil rights workers by the Ku Klux Klan — more than 50 years after the men disappeared. The case had been closed for decades, then reopened after renewed public outcry. Now it's going cold again.
"It's just gotten to the point that it's 52 years later and we've done all we can do," Mississippi Attorney General Jim Hood said Monday.
The murder of James Chaney, Andrew Goodman and Michael Schwerner in Neshoba County, Miss., inspired the movie Mississippi Burning. Exactly 52 years ago, on June 21, 1964, the men disappeared after working to register black voters. They'd been at a church that had been a target of Klan violence the week before.
After they left the church, "they had a run-in with local authorities, they were arrested, they were put in jail — and shortly after they were released they went missing," NPR's Debbie Elliott reports. …
All of the substances on this list could, if transported back to some previous era, probably get you convicted of witchcraft. Hell, they kind of seem like witchcraft now. But, no, they're merely fascinating oddities of physics and chemistry. Which is exactly what a witch would say, but whatever.
#5. Glass Droplets That Are Stronger Than Steel … Until They Explode
Here's a fascinating fact straight from the weird world of chemistry. Imagine you take some glass and hold a flame over it until some of it drips into a beaker of water. It will instantly cool and solidify into a teardrop-shaped glass droplet. That drop, the thick part of the glass, is one of the strongest substances known to man. You can hammer the shit out of it and it will just sit there, silently mocking you.
Think of it like a teeny, tiny version of your
disapproving father.
So why don't we make just, like, everything out of this stuff? Because it has one massive weakness. It's that tail on the end of it — if you snap the thinnest part with pliers or cutters or even with your fingers, the entire thing will just goddamn explode.
Suddenly the two-meter exhaust port on the Death Star
doesn't seem quite so unrealistic.
…
Tom Murphy graduated from Carnegie Melon University with a PhD in computer science. Then he built software that learned to play Nintendo games.
In some cases, the system works well. Playing Super Mario, for instance, it learns to exploit a bug in the game, stomping on enemy Goombas even when floating below them. It can rack up points by attacking the game with a reckless abandon you and I would never try. But in other cases, it fizzles. It scores fewer points in Tetris than it would by merely placing blocks at random. And when it's on the verge of losing, it pauses the game—permanently. Like Joshua, the artificial intelligence in the 1983 sci-fi classic WarGames, Murphy's system appears to realize that sometimes the only winning move is not to play.
Murphy's software is far from the state-of-the-art. But it pretty much sums up the progress of modern artificial intelligence. It handles some tasks well. It's useless at others. And even at this early stage, it's learning to do stuff we humans would never do. You can see much the same thing in AlphaGo, the Google system that beat a grandmaster at the ancient game of Go. You even see it in simpler systems, like the image recognition inside Google Photo. These systems are becoming extremely powerful even as they remain extremely flawed, and as a result at least a little scary as they start to make unexpected decisions on their own. …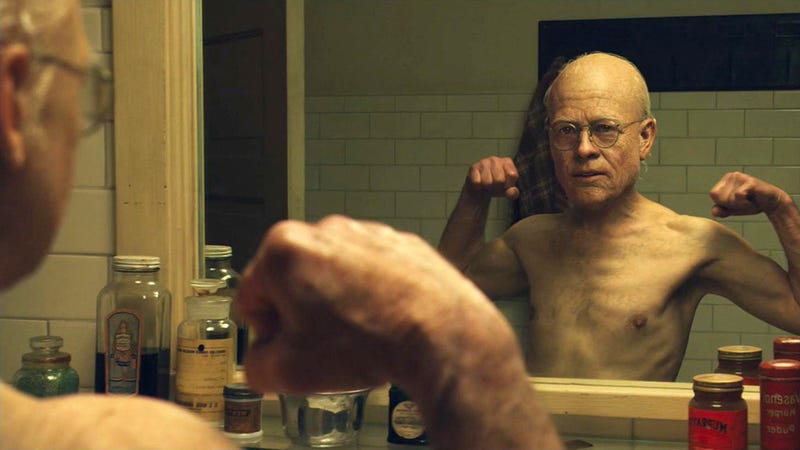 A compound called nicotinamide mono nucleotide (NMN) has been shown to slow down the aging process and extend the lifespans of mice. We're about to find out if it does the same thing to humans.
A planned clinical trial devised by researchers from Washington University in St. Louis and Keio University in Japan is set to test the effectiveness and safety of the compound. Starting next month, about 10 healthy people will be administered NMN to see if can improve bodily function and stave off the effects of aging. Should it work, it would become the first bona fide anti-aging intervention available on the market.
NMN is an organic molecule, or nucleotide, found in a variety of nutritional sources, including milk. Previous studies have shown that it's instrumental in slowing down the aging process, and it does so by activating sirtuin in the body—a class of proteins whose functions get weaker as the body ages. …
The human body is truly marvelous. It can cope with ridiculous demands, heal itself, feed itself, and most importantly, protect itself from harm. However, our understanding of the true mysteries of human anatomy and how the body works is far from perfect. Many times, we've been confronted with new diseases that we simply didn't even know existed. Some of these ailments may have been the basis of folklore and cultural beliefs. Others are, well, just plain weird for those not initiated in the ways of medicine. Here are 10 truly weird symptoms that may signal an underlying deadly disease.
10. Forgetting To Breathe
Yes, you read that right. People sometimes forget to breathe. When pressure begins to build on the brain for whatever reason—be it due to a large bloody stroke, an expanding tumor, or the accumulation of water within the brain matter (hydrocephalus)—the brain is eventually pressed against the skull. This often affects the breathing centers, located in the brain stem.
So yes, the age-old (and morbid) joke of someone forgetting to breathe actually comes true. It's far from being a laughing matter in real life, however, as it often signifies a buildup of intracranial pressure that may eventually end in death. …
Byzantine – BigFly from BigFly.fr on Vimeo.
The talented pilots and cinematographers of France's BigFly skillfully piloted a camera-equipped drone through the sanctuary of the 137-year-old Église Saint-Louis de Paimbœuf. Given the church is filled with priceless art and architecture, the skills needed to ensure the drone didn't hit anything are easily as impressive as the stunning footage they captured.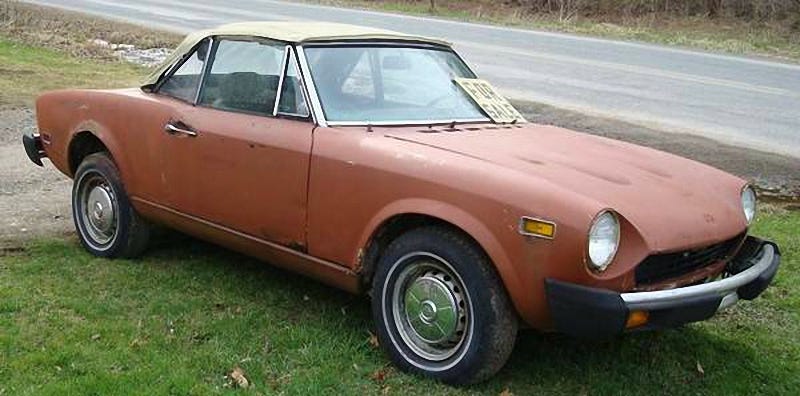 The new Fiat 124 Spider is really a Miata in disguise. If you like your cars out in the open then maybe this Nice Price or Crack Pipe original 124 project will be more your cup of tea. That is, if its price isn't hiding anything.
Do you think that pop-up headlights work on four-door sedans? I don't mean sliding or pivoting covers like on an old Town Car or Imperial, but the actual now you see 'em, now you don't ones in a sloping hood like on Jean Tastevin's otherwise awesome Monica or a mid-eighties Accord. I think that like Congress, they don't work at all.
Fortunately, that's a moot point with yesterday's 1983 Toyota Celica Supra. That was a hatchback two-door and the pop up lights on that form work just fine. Something else that apparently worked in its favor was its price, which earned the tidy GT a resounding 83% Nice Price win.
Okay, what do we say? No, not 'hold my beer,' that comes later. No, our mantra here is 'never buy someone else's project.' Doing so means you are dealing with questionable workmanship, choices that aren't your own, and the emasculating admission that you can't/don't wanna do it yourself. Try using that as a line at the local single's bar, and see what it gets you.
What however, if you could pick up your own project. Oh sure, no Jalop will ever buy it from you, but why would you sell something that you have put your own sweat, money, and perhaps even your own poor choices into? Would you ever even consider getting to that point in the first place? …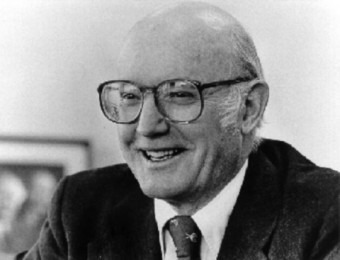 While it's an incredibly convoluted system, the entire television industry is still basically controlled by Nielsen ratings. To this day, they have an immense impact on advertising dollars and the overall financial health of the companies that own television networks. From which TV shows are produced to how local news cover certain stories, the goal of everyone involved in television is to get viewers, which in theory, translates to ratings. It was over eight decades when the ratings system name bearer, Arthur Nielsen Sr., first made name for himself keeping track of what Americans bought at drug stores. Seven decades later, we are still using similar methods to keep up to date on people's television watching habits. Here's the history of the Nielsen ratings and the story of the man who still controls television to this day from the grave.
Arthur Charles Nielsen was born on September 5, 1897 in Chicago to mathematician parents. Attending the University of Wisconsin, he graduated summa cum laude in 1918, captained his school's tennis team and met his soon-to-be wife Gertrude with whom he would share his life with for the next 60 years. After college, he spent a year studying electrical engineering in the US Navy during World War. Then, he returned home and put his new skills to good use, getting a job as an electrical engineer at the Isko Company. …
Video Goodnesses
(and not-so-goodnesses)
It's easier just to retweet this clip than to actually watch it.