Think different when it comes to tasting apples (and delete the Red Delicious)

I grew up right next door to Johnny Appleseed.
Admittedly it was several hundred years apart, but my Massachusetts hometown, Fitchburg, was right next to Leominster, birthplace of John "Johnny Appleseed" Chapman. As a child I imagined Mr. Appleseed bringing the blessing of apple pie to settlers throughout the country. Come to find out later that Chapman was an arborist, but mainly a seriously wacky wanderer. The apple varieties he encouraged were for making hard cider as much as for eating or baking. Folks knew better than to drink the water.
Apple trees were everywhere in my town — in backyards, in the middle of the woods and on the edges of parking lots. As a kid I would just grab apples off branches — mainly Macintosh, take a bite and toss the rest. They were crisp and cool with a blast of nicely tart juice. …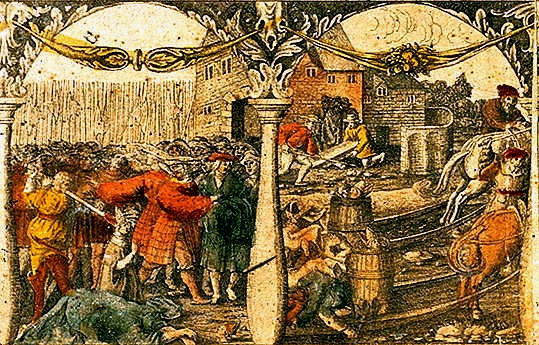 This Day In History: November 9, 1520
The situation in Sweden in 1520 was chaotic. The point of contention was Swedish sovereignty. The pro-union faction that championed allegiance to King Christian II of Denmark was headed by Archbishop Gustavus Trolle. The supporters of Swedish independence were led by Sweden's Regent Sten Sture the Younger.
King Christian II had already stepped in to assist Archbishop Trolle, who was under siege in his fortress. Sten Sture and his army defeated the King's troops and forced him to make an undignified retreat to Denmark. Christian tried once again to get Sweden under his control in 1518 but was bested by Sture yet again. But the third time proved to be a charm for the King when Sten Sture was killed on January 19, 1520 at the Battle of Bogesund. …
The Republican nominee appears to have pulled off a surprising victory—and it's unclear what comes next.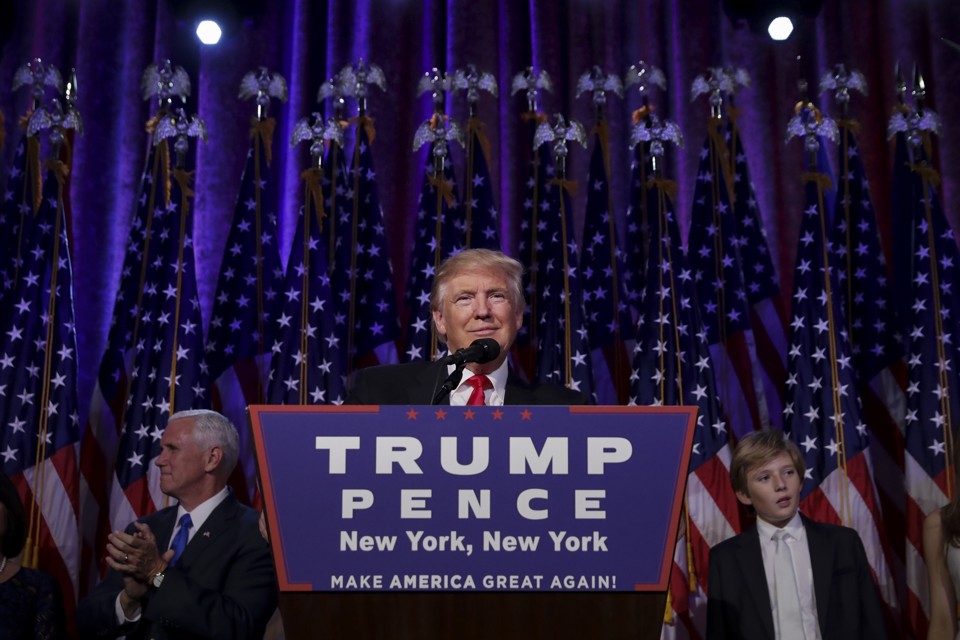 Donald Trump had one more surprise up his sleeve.
The Republican nominee was elected president Tuesday, winning a stunning upset that defied nearly every prediction. Trump broke through Hillary Clinton's Democratic firewall and turned back her bid to become the first woman to serve as president, even as the candidates battled for the lead in the popular vote.
Trump was carried to victory by a wave of right-wing populist nationalism, as working- and middle-class white Americans turned out in droves to vote for a candidate who had rejected Republican dogma during an erratic, peculiar campaign. Trump overperformed expectations in nearly every public poll, as well as the internal expectations of both parties.
The result, paired with Republican victories in the House and Senate, promises to remake American policy and politics, and the global order as well. It represents a wholesale repudiation of the establishment, from Washington to Wall Street. Even before Trump had clinched the win Tuesday night, markets around the world cratered and trading in stock futures was halted. The result is a disaster for the Democratic Party, which had put its faith in a repeat candidate representing a fading dynasty, could not win the Senate, and has few obvious young standard bearers waiting in the wings; the traditional conservative wing of the Republican Party, which largely broke with Trump; the media, which plainly detested Trump but fueled his movement with incessant coverage; and the political consulting and polling industry, which saw its methods ridiculed. It is also a body blow to the legacy of President Barack Obama. The nation's first African American president will be succeeded by a man who built his political career on questioning whether Obama was a legitimate citizen. …
Trump rides wave of anti-establishment sentiment to one of the most improbable political victories in modern US history
• Donald Trump wins US election – live updates
• Live election results: track the voting, county by county
Donald Trump shattered expectations on Tuesday with an election night victory that revealed deep anti-establishment anger among American voters and set the world on a journey into the political unknown.
The Republican nominee has achieved one of the most improbable political victories in modern US history, despite a series of controversies that would easily have destroyed other candidacies, extreme policies that have drawn criticism from both sides of the aisle, a record of racist and sexist behaviour, and a lack of conventional political experience.
After surprise early victories in Florida, North Carolina and Ohio, it fell to the rust belt states of the industrial midwest to determine the result of his stunning upset.
Wisconsin and Michigan, two states hit hard by a decline in manufacturing jobs and lost by Hillary Clinton to Bernie Sanders in the Democratic primary, were led by Trump as the race headed for an early morning cliffhanger. …
This post was written before the presidential election results came in, and if you're reading this right now, that election has already been decided. We don't know who won or who lost, but if the news coverage up to this point is to be believed, then we can be pretty certain of one thing: Regardless of the results, America has most likely ushered in the literal apocalypse.
That's why the Cracked Store is providing you with brand-new headphones at a major discount. Again, we wrote this post before the election, so we don't know exactly if and how the apocalypse might have come about. (Armed revolution? Attack from Russia? Gary Johnson was Beetlejuice this whole time?) But we think it's a safe bet that, whatever is happening, it's happening loudly. So pop on some headphones, crank up the sound, and pray to God that those vibrations in the ground are just your killer bass and not a nuclear missile silo opening beneath your feet.
It's going to be hard to listen to your favorite music if the New Civil War is loudly rampaging across America. (What are they calling this? Civil War II? Civil War: Fury Road?) That's why you need these A-Audio Legacy Noise Cancelling Headphones. The Legacy allows the user to switch between three different stages of audio. You get passive audio for easy listening, bass-enhanced for when you want to tune out the sound of militia gunfire, and noise-canceling for when your neighbor shows up to your war bunker in need of a place to crash. Sorry, Joe, we can't hear you. Maybe we will after you return the pantry scissors you borrowed two years ago. …
In the span of just 10 days, FBI Director James B. Comey managed to irk his current boss, upset two potential future ones, enrage congressional overseers in both political parties and spark a national debate about the bureau's politicization.
So it's hardly surprising that Washington's latest parlor game is speculating about the future of the 55-year-old former prosecutor, once praised for independence and integrity but now facing calls for his resignation.
On Sunday, Comey took the extraordinary step of reaffirming his agency's July conclusion that Hillary Clinton should not be prosecuted over her handling of classified material while serving as secretary of State. That was barely a week after he rocked the 2016 presidential race by announcing that the bureau would investigate newly discovered emails possibly related to the private email server she used. …
Voters in California, Massachusetts and Nevada approved recreational marijuana initiatives Tuesday night, and several other states passed medical marijuana provisions, in what is turning out to be the biggest electoral victory for marijuana reform since 2012, when Colorado and Washington first approved the drug's recreational use.
In addition to the states above, local outlets in Maine are declaring victory for that state's legalization measure, but with 91 percent of precincts reporting just a few thousand votes separate the "Yes" and "No" columns.
A similar legalization measure in Arizona did not gain sufficient support to pass, with 52 percent of voters rejecting it.
On the medical side, voters in Florida, North Dakota and Arkansas have approved medical marijuana initiatives. Voters in in Montana also rolled back restrictions on an existing medical pot law. …
Death is the ultimate unknown. For millennia, guidebooks have been written to solve this mystery. They contain stunning parallels across time and culture. Most speak of awaiting judgments, waters to be crossed, and man-eating beasts to avoid on the journey to paradise.
No one has ventured to the other side and returned. It means that these are actually guidebooks for the living, providing maps of our psyche and reminders of our mortality.
10. Orphic Gold Tablets
A mysterious golden tablet was found folded into the ashes of the deceased in a bronze urn unearthed in Thessaly. The ancient Greek inscription revealed that this was a totenpasse—a passport for the dead.
Dating from 300 to 350 BC, the tablet contained specific instructions to quench the deceased's incredible thirst. Some springs led to memory loss, while others provided nourishment. The tablet also provided a series of formulaic answers to satisfy the judges of the afterlife. …

Donald Trump greets United Kingdom Independence Party leader Nigel Farage during a campaign rally at the Mississippi Coliseum, Aug. 24.
For weeks now, Donald Trump and his Brit surrogate Nigel Farage have been touting the example of last summer's Brexit vote to buck up supporters, as polls seemed to indicate Trump's chances of winning the presidency were narrowing. Now, Trump's description of himself as "Mr. Brexit" and his promises of a "Brexit plus plus plus" have been vindicated.
Except, it's even crazier than that. Back when dumb journalists like me were dismissing the Trump-Brexit comparison, I noted that the analogy was weak. The polls heading into the Brexit vote were neck and neck. Any reasonable observer would have concluded that it was quite possible the Leave camp could win. Trump's odds were far weaker.
But polling numbers aside, the underlying dynamic holds. As Farage told MSNBC last month: "You got the establishment saying, 'Everything is fine. Trust us.' [But] actually out there in middle England, and now here in middle America, there's a lot of people saying, 'You know what, the last few years I've seen the rich get richer, and our lives have not improved. It's time for change.'" I would add that many of those people in both countries appear to have been driven by anger at immigrants and minorities. But, yeah, he had a point. …
American humorist John Hodgman reacted to the news of Donald Trump's win on Wednesday by encouraging Americans to stand up to bullies and bigotry.
In a series of tweets, Hodgman warned his followers not to fall into the trap of embracing Trump's style of politics.
"Look the bullies in the eye today," Hodgman wrote. "Do not normalize this or him. If you oppose bigotry, it deserves only rejection."
Read the tweets below.
I don't talk about my kids a lot here. But both cried like a loved one died. We all want to stay home. But we're all going to work today.

— John Hodgman (@hodgman) November 9, 2016
Look the bullies in the eye today.

— John Hodgman (@hodgman) November 9, 2016
On one hand, laughing about watching him break all those goofball promises. On the other, every cell screaming about the Supreme Court.

— John Hodgman (@hodgman) November 9, 2016
…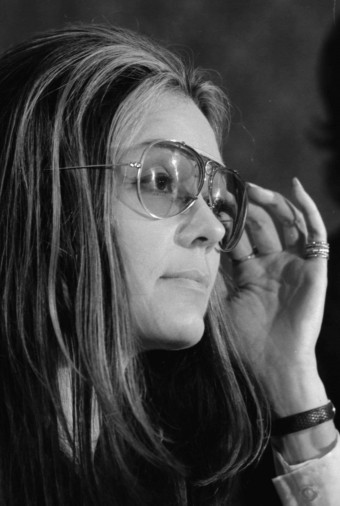 Jonathon T. asks: Why is there an r in Mrs. when it's pronounced misses?
You may have wondered, if you've ever thought about it, why there is an "r" in "Mrs." when it's generally spoken as "missus" (also sometimes spelled "missis"). "Mrs." first popped up as an abbreviation for "mistress" in the late 16th century. At the time, "mistress" didn't popularly have the negative connotation it often does today, namely referring to a woman other than a man's wife who he has an affair with. Instead, back then "mistress", deriving from the Old French "maistresse" (female master), was just the feminine form of "mister/master". "Mistress" itself first popped up in English around the 14th century, originally meaning "female teacher, governess".
By the 16th century "mistress" referred to any woman, with neither "mistress" nor "mister" referencing one's marital status. It wasn't until around the late 17th century that the marital status distinction began coming into play. …
Gotta love it when the object in question is misspelled…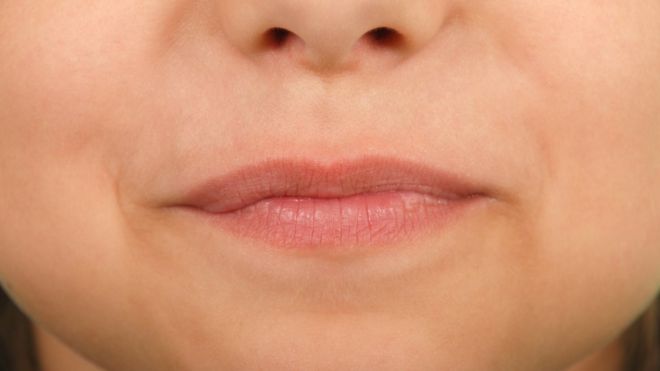 Scientists at Oxford University have developed a machine that can lip-read better than humans.
The artificial intelligence system – LipNet – watches video of a person speaking and matches the text to the movement of their mouths with 93% accuracy, the researchers said.
Automating the process could help millions, they suggested.
But experts said the system needed to be tested in real-life situations.
Lip-reading is a notoriously tricky business with professionals only able to decipher what someone is saying up to 60% of the time.
"Machine lip-readers have enormous potential, with applications in improved hearing aids, silent dictation in public spaces, covert conversations, speech recognition in noisy environments, biometric identification and silent-movie processing," wrote the researchers. …
Self-driving cars are well on their way, and many tech companies are focusing much of their attention on artificial intelligence. Here's how big these two trends could get.
IHS Automotive predicts that just 20 years from now, nearly 10% of all new vehicles sold will be fully self-driving. Tesla CEO Elon Musk said last month that all of the company's new cars built from now on will ship with fully autonomous hardware (though the features won't be activated yet). Clearly, we're headed toward a very different automotive future then any of us grew up with.
But just as important — and likely more so — we're also leaping further into an artificial intelligence (AI) future. Research firm Garter wrote last month that, "AI and machine learning have reached a critical tipping point and will increasingly augment and extend virtually every technology enabled service, thing or application," and it calls AI a "primary battleground" for tech companies through at least 2020.
There are some clear opportunities for investors to benefit from driverless cars and AI as both trends gain steam. …
There's more to vision than just looking at stuff. The gift of sight is a complex marvel of mysteries and incredible feats., from colors only certain people can see to color nobody can see, the remarkable adaptations of the deaf to the dreams of the colorblind. These are just some of the things that make the window of the soul worth gazing into.
10. Blue-Eyed Chinese
A Chinese boy with sky-blue eyes can allegedly see and write in pitch darkness. According to Nong Yousui's teachers and the reporters who tested him, he can complete a questionnaire in the dark, and when examined by a flashlight, his eyes flare a luminous green. At night, a cat's eyes reflect light in the same way. This made some believe that Nong was born with an incredible mutation: acute night vision never before seen in humans.
If he truly has feline eyes, the flash effect should show up on video—which it doesn't. Also, scientists dismiss the very idea. Any mutation of this caliber doesn't happen overnight. Though Nong's uncanny ability is plausible if his eyes have extra light receptors, the whole thing could also be fake. Either way, given his race, the blue eyes remain mesmerizing—something scientists believe could be a form of albinism. …
"We're going to see more change in the next five to 10 years than we've seen in the last 50," said Mary Barra, CEO of General Motors, on record. While that statement is now a year old, it continues to ring true. Vehicle ownership is changing and self-driving cars will be implemented in the next decade. What will affect the insurance industry more: self-driving cars or shared mobility?
Self-driving cars
One of Google's self-driving cars recently was involved in one of the most damaging driverless car collisions yet. It wasn't the autonomous car's fault when a driver ran a red light and collided with the side of the vehicle, causing the airbags to deploy, but it was a scenario the car did not know how to avoid.
The driver took over and applied the brakes, but it was too late to prevent a collision. …
About 60% of consumers will pay a premium of $1,000 (£806) for a vehicle that comes with an option to allow it to drive autonomously on a highway, according to Carlos Ghosn, the CEO of Nissan-Renault.
Ghosn discussed the data at Web Summit, the giant tech conference in Lisbon this week.
The data comes from sales of the Nissan Serena minivan in Japan, Ghosn said. He said the option package proves there is a large future market for cars that can drive autonomously. He was asked how big that market might be.
"Oh, huge," he replied. …
Depending on which side you're on, a rebellion can be seen as a struggle of the oppressed, trying to free themselves from (sometimes literal) bondage. Or it's the highest form of treason, and the rebels are nothing but monsters who kill anyone who disagrees with them. Either way, here is a list of ten lesser-known rebellions.
10. The Helots' Rebellion ~ 464–462 BC
It's not clear where the helots (ancient Spartan slaves) came from, but they were most likely ancient Laconians and Messenians. They were eventually subjugated by the Spartans and were kept as slaves since at least the eighth century BC. However, a massive earthquake hit in 464 BC and killed an extremely large number of Spartans. Seeing an opportunity, the helots rebelled, fighting against their masters for two years.
Eventually, the Spartans asked the Athenians for help, but they soon sent them home, fearing that the more democratically inclined Athenians might help free some of the helots. The rebellion was eventually crushed, and the helots were put under brutal restrictions until they were eventually freed—the Messenian helots in 370 BC and the Laconian helots in the second century BC. …
Nippon continues to dominate world's weirdness charts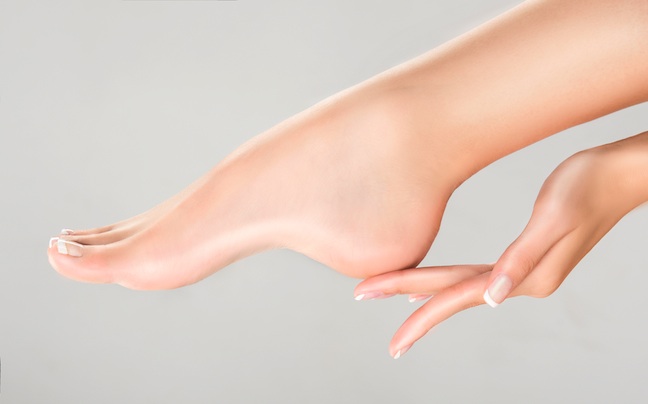 How could he possibly resist?
A man from Kyoto in Japan has been arrested for nibbling a young woman's foot.
Since 2012, Kyoto has been plagued by the perpetrator of a series of criminal acts of podophilia whom cops had dubbed "the foot licker".
Back in July, Akira Nishiyama, 56, allegedly lured a woman in her twenties into the driver's seat of his car to help him check the vehicle's brakes, according to The Japan Times.
When she sat down, however, Nishiyama sprung at her right ankle, grabbing it and removing her sandal before commencing to lick the sole of her bare foot, according to a police spokesman. …
Did Grissom really "screw the pooch" during his Mercury flight? Quite the contrary.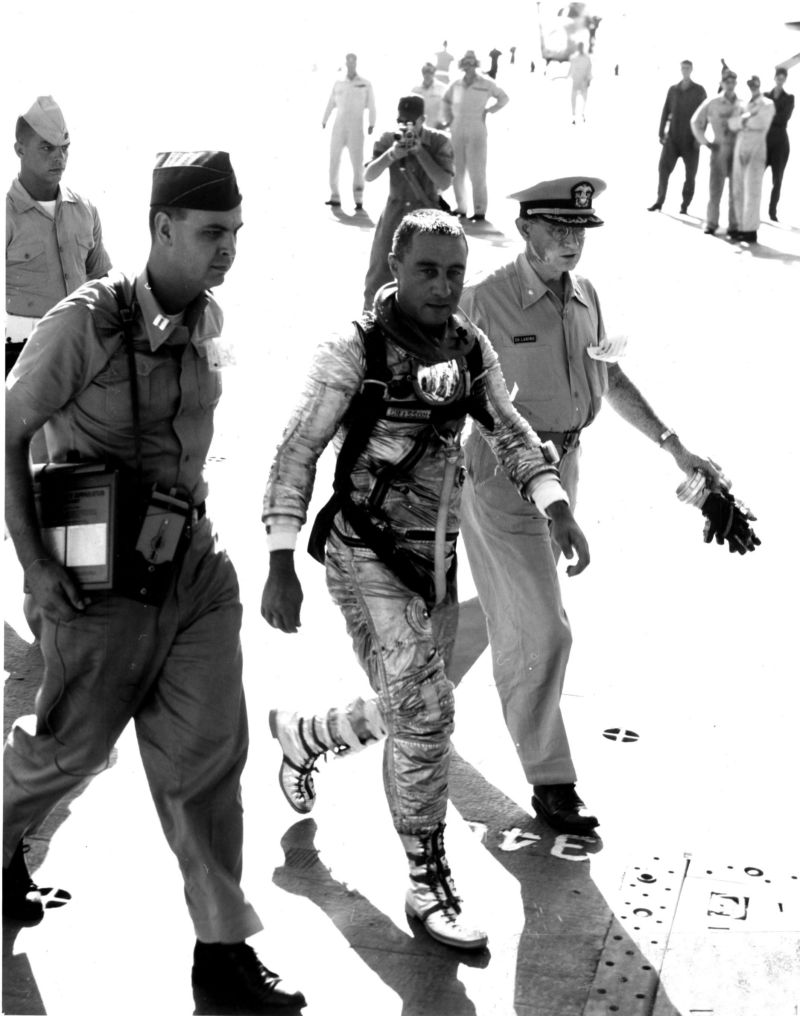 Gus Grissom had just entered the history books. A mere 10 weeks after Alan Shepard made America's first human flight into space, Grissom followed with the second one, a 15-minute suborbital hop that took him to an altitude of 189km above the blue planet. After the small Mercury capsule's parachutes deployed, Grissom splashed down in the Atlantic Ocean, seemingly bringing a flawless mission to a close.
Only it wasn't flawless, nor was it closed. At that moment, Gus Grissom almost drowned.
It was July 21, 1961, toward the end of the second Mercury mission, and the hatch to Grissom's spacecraft blew early. The ocean flooded in. The astronaut responded by jumping free of the Liberty Bell 7 capsule. He struggled for five minutes to remain above the churning waves even as his spacesuit, already 22 pounds when dry, filled with water. …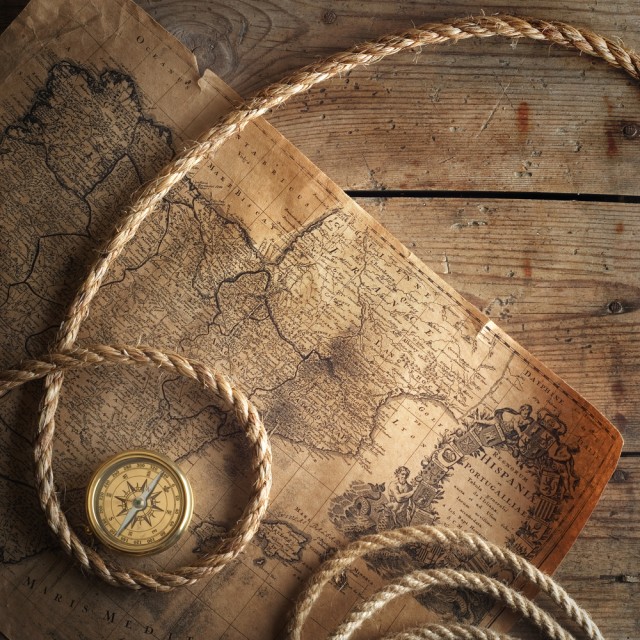 Pirates murdered, pillaged, raped, stole, and generally made the lives of others who stood in their way terrible. But despite these facts, books and, more recently, Hollywood have glamorized the "swashbuckler on the high seas." In the process, a lot of fiction has been attached to the pirate mythos.
For example, the rumor that pirates commonly made people walk the plank simply isn't true. Save for extremely rare occurrences (only five documented instances in history), this just didn't happen. For starters, pirates generally weren't interested in killing if they could help it- they just wanted the loot. If you went around indiscriminately killing people, then crews wouldn't surrender easily and you'd always have to fight to take ships, rather than just sometimes. …
Video Goodnesses
and not-so-goodnesses
With election results still uncertain, and in light of Donald Trump's unexpected surge, Stephen turns to history and his mother in search of an explanation.
THANKS to CBS and The Late Show with Stephen Colbert for making this program available on YouTube.
AOL Youve Got Mail Guy Is Now An Uber Driver In Ohio
Oops…
There's no need to fear! Under cat is here.
CAUTION: Some language may not be appropriate for work or children.
FINALLY . . .

Americans opposed to Donald Trump have frequently joked about moving to the United States' northern neighbor, Canada, should Trump really become president. As that scenario started to become increasingly likely on Tuesday evening, Canada's immigration website suddenly went down.
It was not immediately clear whether the site crash was connected to a sudden increase in traffic or whether the breakdown was coincidental. Reuters news agency reported that Canadian officials could not be reached for comment.
To many commentators on Twitter and other social networks, however, there were few doubts that the site breakdown was connected to the growing likelihood of a Trump presidency.
OMG, Canada's immigration site has crashed. pic.twitter.com/xYVZE8rIxo

— Meena Thiruvengadam (@Meena_Thiru) November 9, 2016
…