Absolutely Fabulous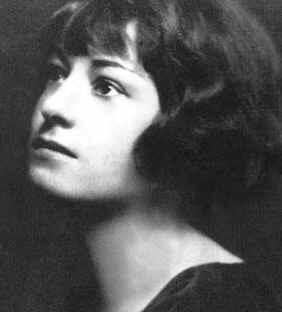 This Day In History: August 22, 1893
"The first thing I do in the morning is brush my teeth and sharpen my tongue." ―Dorothy Parker
On August 22, 1893, writer, poet and critic Dorothy Parker was born in West End, New Jersey. Her witty, irreverent and sometimes scathing sense of humor enthralled and entertained audiences across numerous genres from the Jazz Age until the Swinging Sixties.
Parker's childhood was a lonely and unhappy one. Her mother died in 1897, and her father's new wife, who died in 1903, was not to her liking. Dorothy attended a Catholic boarding school but did not stick around to graduate, instead acquiring her vast wealth of knowledge through her voracious reading habit.
Dorothy was working as a dance instructor when her first poem was published by Vanity Fair magazine in 1914. Two years later she was hired as a staff writer for the magazine and worked as their drama critic until 1920, when she was fired for ridiculing actress Billie Burke whose husband happened to be one of Vanity Fair's major advertisers. Her review in this case included such gems as, "If you don't knit, bring a book." …
Announcing that he is going on hiatus for the next month, Last Week Tonight's John Oliver made a last ditch appeal to GOP presidential nominee Donald Trump to avoid a crushing electoral loss by coming on his show and dropping out — making him a national hero.
Calling Trump's candidacy "the equivalent of a bigoted clown's funeral pyre," Oliver shared clips of Trump insisting that "he always wins," before noting that he doesn't stand a chance as he continues to plummet in the polls.
Oliver then made his proposal: "Drop out and admit your entire candidacy was a stunt — a satire to expose the flaws in the system." …
Allies offer vague responses as Republican – who has shown 'new style' of campaigning – reportedly hints at changing course on undocumented people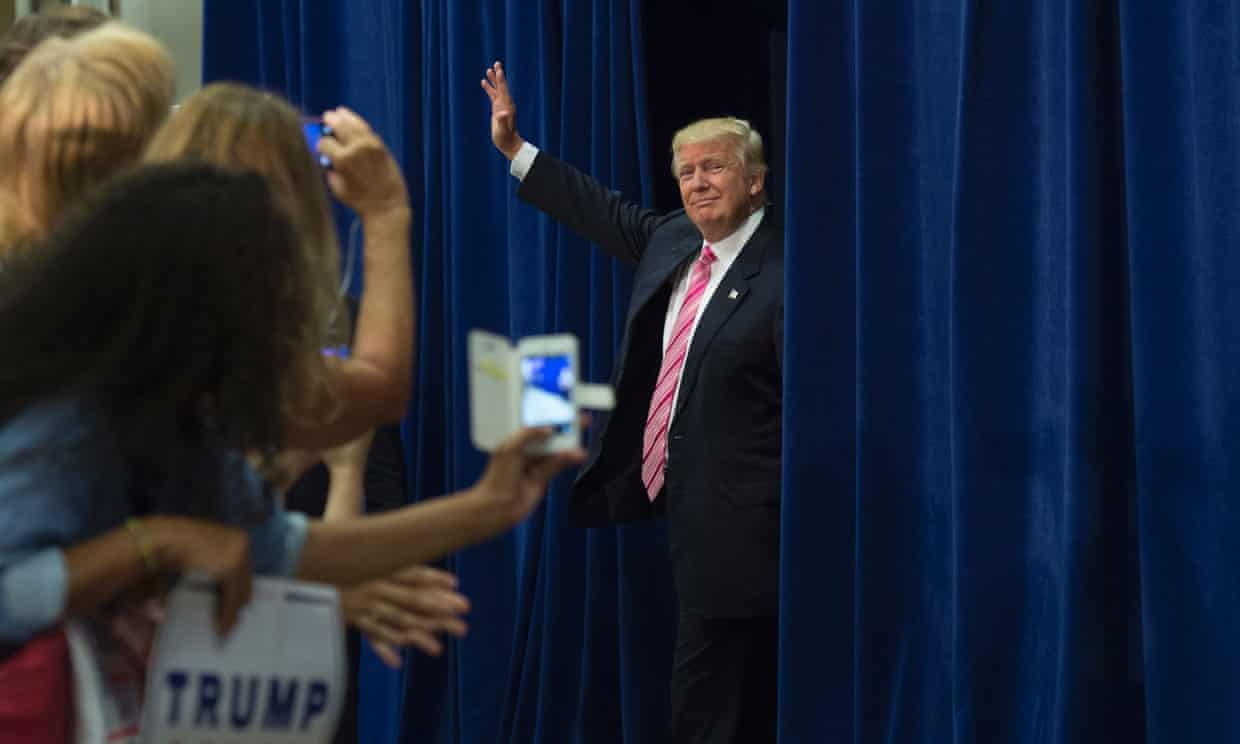 A central promise of Donald Trump's campaign – to deport 11 million undocumented people – came into question on Sunday, with a series of conflicting reports and equivocations on the Republican nominee's long-held, hardline stance on immigration.
Following the shakeup of Trump's campaign leadership last week, the businessman has held a series of rallies with explicit overtures to minority voters – the same Americans whom he had unnerved for over a year, for instance by calling Mexican migrants "rapists", wavering on whether to disavow a former leader of the Ku Klux Klan and denigrating the Muslim parents of an army captain who was killed in Iraq.
"The GOP is the party of Abraham Lincoln," he told a mostly white crowd in Fredericksburg, Virginia, on Saturday night. "I want our party to be the home of the African American voter once again."
Earlier that day, he spoke with Latino leaders in a private meeting that produced conflicting reports. People who attended the meeting told Univision and Buzzfeed Trump had hinted he was open to pathways to legal status for some undocumented people. …
"GMO" foods may seem like a modern phenomenon, made possible only because of well-funded labs and genome analysis. What most consumers don't realize is that most of humanity's crops were already genetically modified thousands of years ago. In almost all cases, our favorite fruits and vegetables were engineered to be fundamentally different from their wild ancestors.
10. Almonds
The almonds we eat today are a domesticated variety derived from several species of wild almonds, all of which are bitter, spiny, and contain deadly amounts of cyanide. In the wild, almond trees produce a sugary compound and an enzyme that inevitably combine into cyanide when the edible parts of the plant are chewed up.
The identities of the specific strains used to create modern almonds are unknown. However, it is clear that humans selected and interbred the sweetest varieties of bitter almonds until the nuts were edible. This is quite a feat, considering that eating a dozen or so of the toxic kind would kill whoever had the task of testing out the newest crops. Luckily, the mutation that halts cyanide production is a dominant one, and almonds quickly became a popular treat. …
Only 65 miles separate this small city from the town of Morehead, home of Kim Davis and ground zero for the conservative backlash against gay marriage.
Yet here in the Bible Belt, voters surprisingly do not seem to care that their Democratic candidate for Senate, Jim Gray, is gay.
Gray is the only openly gay candidate running for Senate from a major party this cycle, a status that is drawing the spotlight to his otherwise longshot Democratic bid to unseat Sen. Rand Paul (R-Ky.). And he says that his sexuality is simply not an issue in the race.
"It's been a wedge issue for a long time," Gray, 62, said in an interview. "But what I find today is that people care about results and performance. I haven't seen it. I have not seen it as a problem." …
The racial separation that permeates nearly every aspect of life in the Windy City is inexcusable.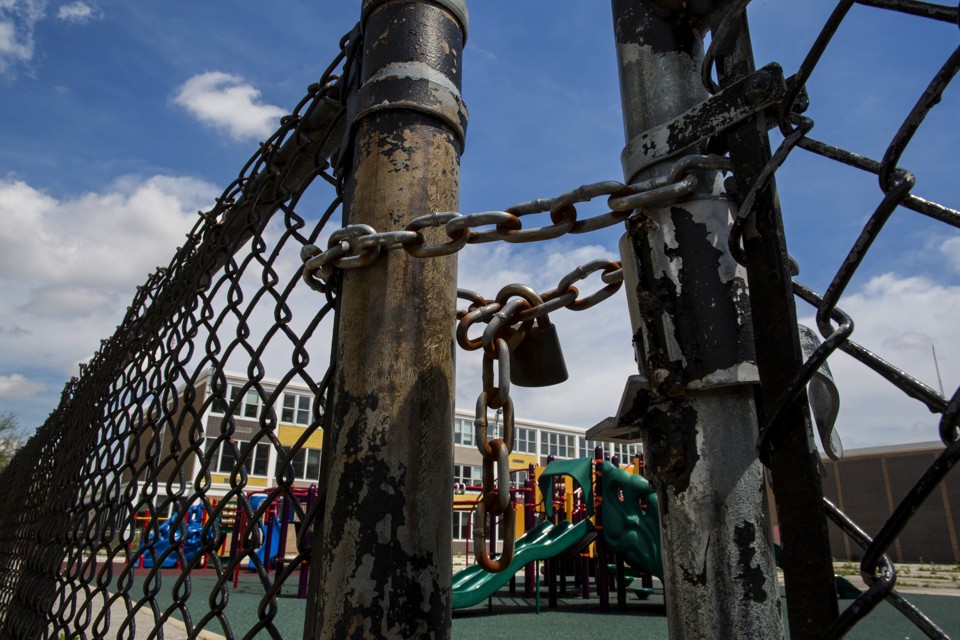 Chicago is a city with a rich black heritage. And the South Side, fondly dubbed the "heart of black America," is where much of the city's cherished history emanates. Comprising a mix of poverty-stricken, working-class, and upper-income black residents, the South Side can lay claim to the country's first black woman senator, the nation's first black president, and various black elites. Chicago also holds the inglorious distinction of being one of the country's most segregated cities. This is also the South Side's legacy—and it encompasses its public schools.
With the return of Chicago public-school students to school just two weeks away, nearly 1,000 teachers and support staff received layoff notices earlier this month. Among the schools hardest hit: the South Side's Bradwell School of Excellence and Harlan Community Academy, an elementary school and high school, respectively, with staff cuts in the double digits. The most recent layoffs continue an alarming pattern of racial inequality that was documented following Chicago's mass school closings in 2013. As reported by The American Prospect, "While black students were 40 percent of Chicago's school district population … they made up 88 percent of those affected by the [public-school] closures."
The stain of segregation bleeds into the most basic elements of black lives—from housing and health to food equality and educational opportunity—and no area exemplifies this like the neighborhoods that make up the South Side of Chicago. Natalie Y. Moore, a South Side native and public-radio journalist who covers the region, explores the systems and sentiments that keep Chicago segregation intact in The South Side: A Portrait of Chicago and American Segregation, a newly published combination of personal memoir and historical narrative. She recently shared some thoughts and reflections on her hometown. The interview that follows has been lightly edited for brevity and clarity. …
It's no secret that the past was a decidedly less pleasant place to live than our cushy modern era. Between the Black Death, the Nazi Party, and the terrible Wi-Fi, it's a wonder our beleaguered ancestors managed to drag themselves out of bed every morning. Yet like any good horror show, history still has a few surprises up its bloodstained sleeves.
10. Pearl Harbor's Condemned Sailors
On December 7, 1941, the USS West Virginia took heavy damage in the attack and settled into the soft mud of Pearl Harbor. Hemorrhaging oil, the twisted wreck was an explosion waiting for a spark.
After the battle, recovery crews were forced to wait for the sea to wash away the flammable liquid before they moved in, a simple task made torturous when the banging started. Three men—Ronald Endicott, Clifford Olds, and Louis "Buddy" Costin—were trapped somewhere in the flooded, pitch-dark tangle of steel.
A small bubble of air had kept the trio alive, and they were desperately signaling for help, completely unaware of the situation. Unfortunately, rescue was too dangerous to attempt. Helpless bystanders could only listen as the heartrending distress call carried on for days, never to be answered. …
As the National Parks Service turns 100 this week, we look at how receding ice, extreme heat and acidifying oceans are transforming America's landscapes, and guardians of national parks face the herculean task of stopping it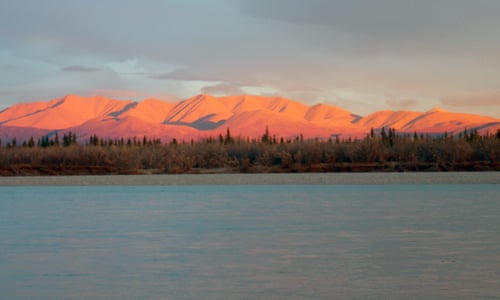 After a century of shooing away hunters, tending to trails and helping visitors enjoy the wonder of the natural world, the guardians of America's most treasured places have been handed an almost unimaginable new job – slowing the all-out assault climate change is waging against national parks across the nation.
As the National Parks Service (NPS) has charted the loss of glaciers, sea level rise and increase in wildfires spurred by rising temperatures in recent years, the scale of the threat to US heritage across the 412 national parks and monuments has become starkly apparent.
As the National Parks Service turns 100 this week, their efforts to chart and stem the threat to the country's history faces a daunting task. America's grand symbols and painstakingly preserved archaeological sites are at risk of being winnowed away by the crashing waves, wildfires and erosion triggered by warming temperatures. …
US, French and German volunteers have been living on freeze-dried food and trying to avoid personal conflicts on the red planet-like slopes of Mauna Loa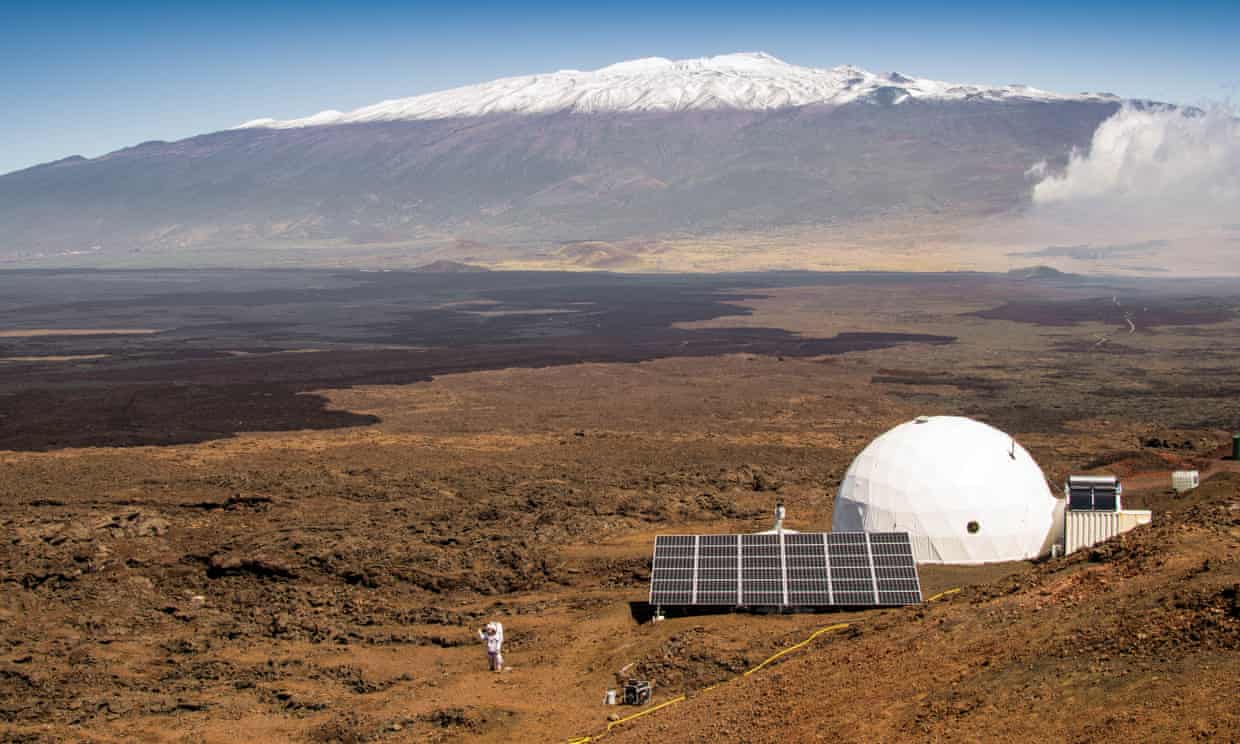 Six scientists are close to wrapping up a year of near isolation in a Mars simulation on a Hawaii mountain.
The scientists are housed in a dome on Mauna Loa and can go outside only in spacesuits, the Hawaii Tribune-Herald reported.
They manage limited resources while conducting research and working to avoid personal conflicts. Communication is delayed by 20 minutes, the length it would take to relay messages from Mars.
…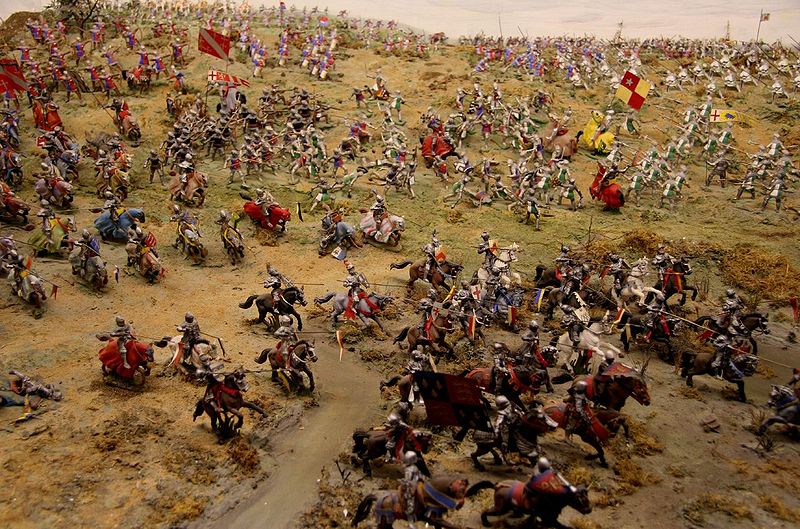 This Day In History: August 22, 1485:
The Battle of Bosworth Field was culmination of the Wars of the Roses, the civil war that engulfed England during the 15th century, which was basically a feud between two branches of the Plantagenet family – the Yorks and the Lancasters. Just two years before Bosworth, Henry Tudor, Earl of Richmond, sought exile in France after an unsuccessful uprising against the Yorkish monarch Richard III. At the end of that year, he made his intention known to wed Elizabeth of York, daughter of the late Edward IV, to bring peace between the houses of York and Lancaster. Of course, the union wouldn't hurt his claim to the English throne any either.
By coincidence – or some thought not – King Richard's wife Anne Neville died in the spring of 1485, conveniently leaving the King free to marry his niece. Henry knew that Richard had the home court advantage, so he gathered 2,000 men and made his way across the channel to England. He worked his way east across the country, expanding his army as he progressed and winning the support of numerous Welsh leaders along the way to boot. …
NPR made a big announcement in the middle of last week: It is ending its users' ability to offer comments at the bottom of each story posted on its site.
"We've reached the point where we've realized that there are other, better ways to achieve the same kind of community discussion around the issues we raise in our journalism," Scott Montgomery, NPR's managing editor of digital news, explained.
This is terrific news. And all other major media organizations should follow NPR's lead.
No, I am not anti-First Amendment. And, no, I am not so thin-skinned that I can't take criticism. Neither am I so arrogant as to believe that I have the right way of looking at everything in the political world.
But I do hate the comments sections of media websites. Or, more accurately, I have grown to hate them. …
It's touted as the "world's highest and longest" glass-bottom bridge, elegantly stretched between two mountain peaks in central China's Hunan province.
And as of this weekend, it's open to visitors. Now, one can walk the 470-yard length of the glass bridge, which is positioned a vertigo-inducing 328 yards above the ground, as China's state-run news agency Xinhua reported.
The bridge is located in the Zhangjiajie National Forest, where the otherworldly, plummeting mountain faces reportedly provided inspiration for the forest setting in the film Avatar. …
As you grow up, the things that seemed impossibly cool to you in your youth start looking more and more underwhelming. Your badass action figures are just sad lumps of plastic, your favorite video games are just ugly polygons, Axl Rose is just … well, Axl Rose, etc. The only solution at this point is to put all that crap on eBay and adopt some more age-appropriate hobbies, like mowing the lawn or complaining about kids today. Such is the way of the world.
Or at least, it was the way of the world, before some people out there started making insane adult versions of the things we loved as kids, compensating for your lack of imagination with sheer, awesome, often dangerous reality. For example …
#6. A Nintendo Zapper Gun That Can Kill People
One of the ways Nintendo convinced toy stores to stock their first gaming console in 1985 (after some little space turd nearly killed the video game industry) was by including a bunch of fun peripherals like the NES Zapper — the plastic gun you'd use to play Duck Hunt, and then throw at your TV after that goddamned dog laughed at your shitty aim too many times.
Obviously, the Zapper may have looked like a gun, but you couldn't murder an intruder with it. Well, two gun companies from (*gasp*) Texas recently decided to change that:
Perfect for mafia hit men who need to whack somebody
discreetly at a Chuck E. Cheese's.
Yep, that's a functional gun, of the "puts holes in your body" type. In March of this year, Black Sheep Arms announced that they'd converted a .45 automatic Glock to look like a spot-on recreation of the iconic game controller, right down to the color scheme, the Nintendo logo, and the fact that it will probably spark fights with your brother. …
► Simplex uses artificial intelligence to trade Japan futures
► AI investors are outperforming as global hedge funds struggle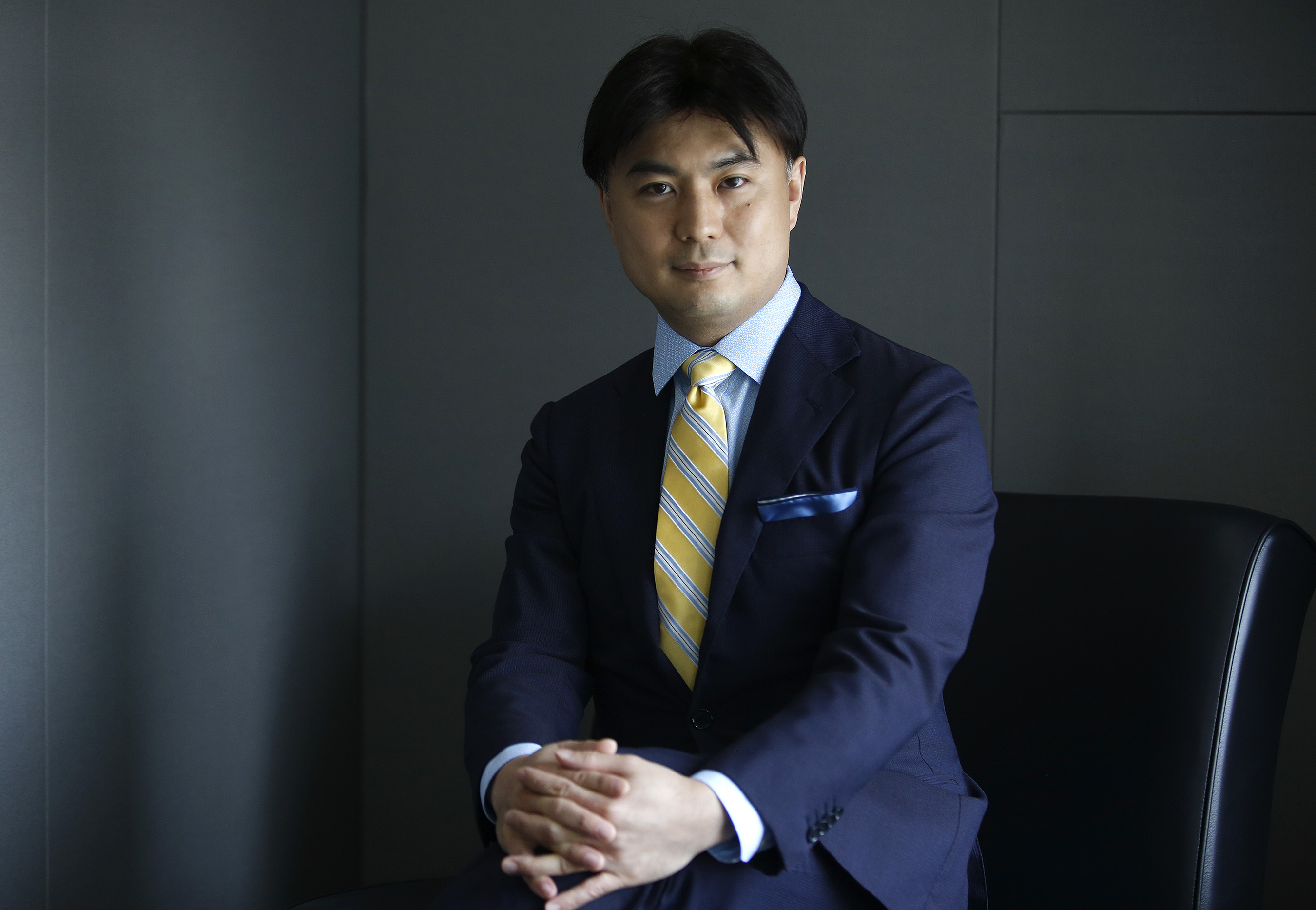 Yoshinori Nomura felt like weeping. It was the morning of June 24, Brexit day, and markets were moving against him.
Well, not against him, exactly. It was the hedge fund manager's self-learning computer program that had placed the bet, selling Japanese stock-index futures before a sizable market advance. Nomura had anticipated a rally, but decided not to interfere, and his fund was paying the price.
Then, in an instant, everything changed. When new vote counts signaled Britain was going to leave the European Union, a burst of selling sent Japanese shares to their biggest drop in five years. By luck or design, Nomura's Simplex Equity Futures Strategy Fund ended the day with a 3.4 percent gain, one of its best results in three months of trading.
"The machine was right after all,'' said Nomura, who spent more than three years refining his trading program and now oversees about 3.5 billion yen ($35 million) in the fund, one of the first in Japan to utilize artificial intelligence technology. …
But they take two different forms.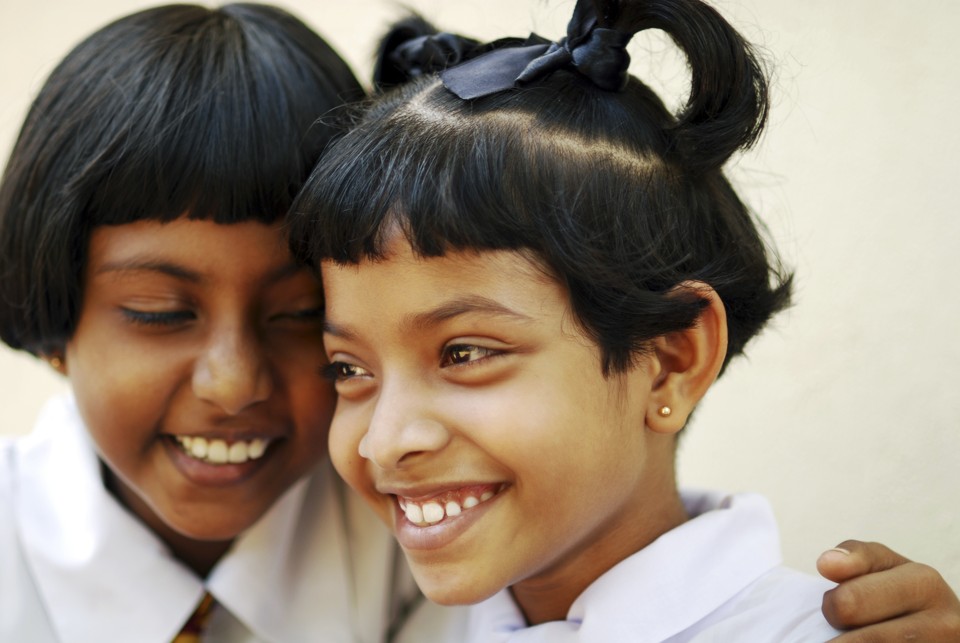 I've known my two best friends since 9th grade. In that time, a lot has happened, and I've forgotten a lot of it. It's not unusual now for one of them to say "Remember in high school, when this happened?" and for me to reply "Well now I do." They're always reminding me of things I've forgotten. They're an extra hard drive for my limited memory capacity.
In science, this is known as a transactive memory system. Transactive memory systems (TMS) are repositories of knowledge that are shared between two or more people. A shared memory of events, like with me and my friends, above, can be part of it, but it's also a way of calling up facts that other people know. If you say "Oh, what's the movie that starts with that whistling cartoon rooster?" and I say "Robin Hood," that's transactive memory. You have access to my knowledge, and vice versa. But, it only works if we trust each other that we both know what we're talking about, and that we know we can call on each other for the knowledge if we need it. …
We often think of children as pure and untarnished—something to be protected. But when scientists see something pure and untarnished, they just see the perfect test subject. Although many of these experiments are considered cornerstones of modern psychology, they must have led a few parents to say, "You want to do what to my kid?"
10. Bobo Gets A Beating
In 1961, Albert Bandura's landmark experiment showed that children could learn aggressive or violent behaviors simply by being exposed to them. This contradicted the prevailing view that learning required rewards or punishment.
Bandura worked with three groups of nursery school children. The first group watched an adult showing aggressive behavior toward an inflatable clown called Bobo, kicking and hitting it. The second group observed a nonaggressive adult, who did not engage with the clown. The third group wasn't exposed to either behavior. Later, the children were left alone in a room with the inflatable doll and several other toys. …
Next August, Americans will get best chance to see solar eclipse in their lifetimes.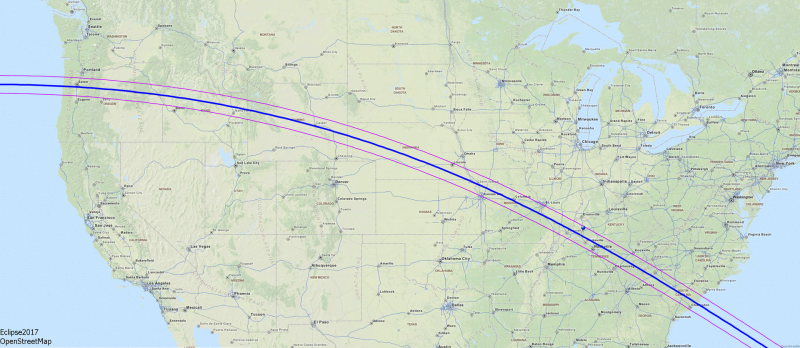 For many cultures a total solar eclipse represents a time when either a demon or animal consumes the Sun. For example, the Vikings saw a pair of sky wolves chasing the Sun, and when one caught it, the wolf would eat it. In Vietnam, either a frog or toad consumed the Sun. For the Kwakiutl tribe on the western coast of Canada, it was the mouth of heaven.
Soon, the United States will have a chance to see an eclipse of our own (and assign cultural value as we please). Mark your calendars: the next total solar eclipse comes to the USA one year from today, on August 21, 2017.
Modern Americans probably don't know exactly what to make of a total solar eclipse—because most of them have never seen one. The last total solar eclipse in the contiguous United States, 37 years ago, only clipped the northwestern United States, mostly rural areas of Washington, Oregon, Idaho, Montana and North Dakota. According to Eclipse2017.org, the day of Feb. 26, 1979, was cold and dreary in the Northwest, and most people in the path of totality did not see the eclipse due to clouds and rain. The last eclipse to traverse much of the United States came all the way back in 1918, on June 8. …
In the mythical Land of Theory, where everything 'just works', we can connect all the objects in our lives. We have the sensors, the wireless networks, and the computing power, but progress is slow if not comically wrong. Why?
It was twenty years ago this month that the cover of the adorably geeky Boardwatch Magazine, a journal dedicated to the world of Bulletin Board Systems (BBS, remember them?), featured bearded professor Vint Cerf, the grandfather of the Internet:
Cerf's pithy IP On Everything prophecy was simple, resonant, and inexorable: All objects in our lives will someday feature an IP Stack.
Two decades later, where are we? …

George Washington was inaugurated as president in 1789 and John Adams was inaugurated in 1797…but the White House didn't open its doors until 1800. So where did America's first two presidents live?
First Presidential Address: 3 Cherry Street, New York City
Moving In: New York served as the nation's capital from 1789 to 1790. One week before George Washington was inaugurated on April 30, 1789, he moved into an elegant three-story brick mansion on Cherry Street, on the east side of Manhattan, that Congress rented for him at a cost of $845 per year. Washington lived there with his wife, Martha; her two grandchildren, Nelly and George Washington ("Washy") Parke Custis; and more than 20 paid servants, indentured servants, presidential staffers, and slaves.
Moving On: As large as it was, the mansion soon proved too small for Washington's needs—some secretaries had to sleep three to a room, and the dining room could accommodate no more than 14 people at state dinners. When Washington learned that the French ambassador, the Count de Moustier, was returning to France and was giving up the house he rented at 39–41 Broadway, he snapped up the lease and moved there in February 1790. …
Video Goodnesses
(and not-so-goodnesses)
Charter schools are privately run, publicly funded, and irregularly regulated. John Oliver explores why they aren't at all like pizzerias.
THANKS to HBO and Last Week Tonight for making this program available on YouTube.