IN SOLIDARITY
The attack on a gay club in Orlando on Sunday is not an isolated crime.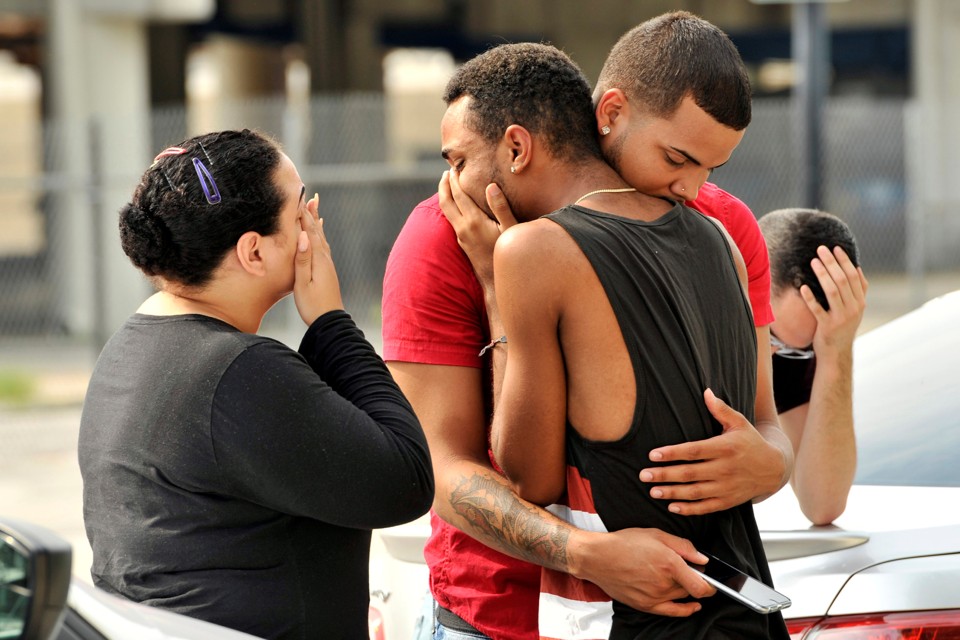 The attack at a gay club in Orlando, Florida, on Sunday is the worst mass-shooting in U.S. history. The father of Omar Mateen, the alleged shooter, said his son may have been motivated by anger toward the LGBT community; other reports suggest he may have pledged allegiance to ISIS in advance of the attacks.
No matter what, he picked a gay club. He carried out his attack during Pride month, on a weekend when cities across the country, from Washington, D.C. to Detroit to Los Angeles, are hosting celebrations and parades. This is an unprecedented shooting attack in scale and violence, but not in kind. It is an extraordinary example of an extremely common kind of violence in the United States: hate-motivated attacks on LGBT people.
In a 2011 analysis of FBI hate-crime statistics, the Southern Poverty Law Center found that "LGBT people are more than twice as likely to be the target of a violent hate-crime than Jews or black people," said Mark Potok, a senior fellow at the center. Because the population of LGBT Americans is relatively small, and the number of hate crimes against that group is significant, LGBT individuals face a higher risk than other groups of being the victim of an attack. "They are more than four times as likely as Muslims, and almost 14 times as likely as Latinos," Potok added. Sexual orientation motivated roughly 20 percent of hate crimes in 2013, according to the FBI; the only factor that accounted for more was race. …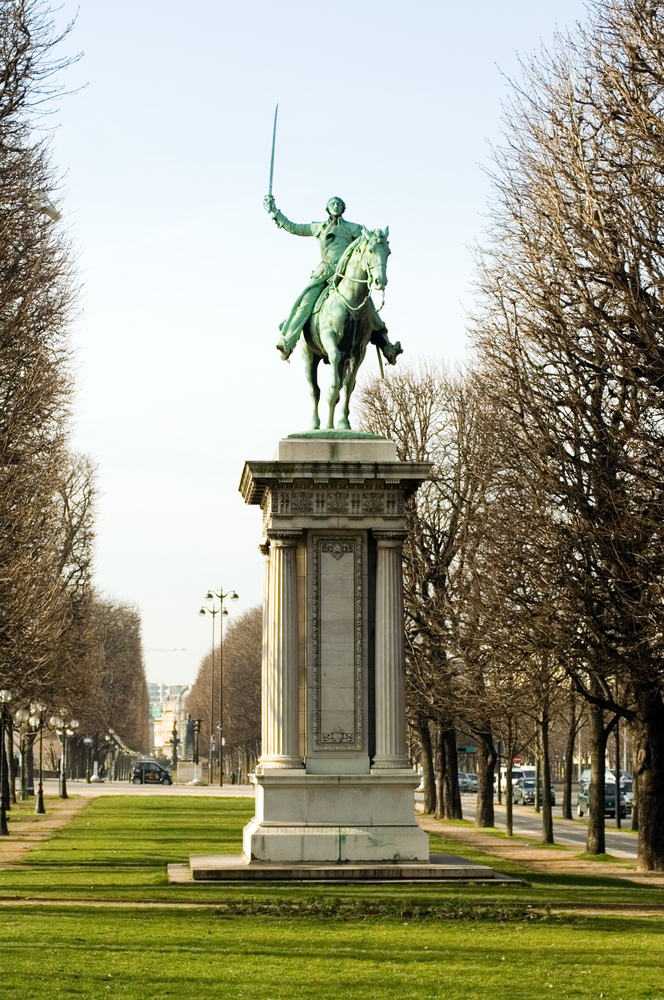 This Day In History: June 13, 1777
Inspired by the struggles of the American colonists to free themselves from the tyranny of English rule, a 19-year-old French aristocrat set sail from his homeland to volunteer his aid. He paid for his own ship and travel expenses since the colonists could not afford to finance his voyage, and passed the time during the 54-day sea journey learning rudimentary English phrases. The young Frenchman landed near Charlestown, South Carolina on June 13, 1777.
The Marquis de Lafayette, Marie Joseph Paul Yves Roche Gilbert du Motier, was born in Auvergne on September 6, 1757 to one of the highest ranking noble houses of France. His wife's family was related to the King, so he married pretty well too. …

The asshole who thinks he'll make a great president
More than 50 people were killed this morning when a man, reportedly angry after seeing two men kissing in Miami, attacked a gay nightclub in Orlando. As the media hunts down and publishes every detail about the perpetrator's life — including his alleged allegiance to ISIS — one man and his supporters are congratulating themselves for seeing it coming.
Appreciate the congrats for being right on radical Islamic terrorism, I don't want congrats, I want toughness & vigilance. We must be smart!

— Donald J. Trump (@realDonaldTrump) June 12, 2016
Is President Obama going to finally mention the words radical Islamic terrorism? If he doesn't he should immediately resign in disgrace!

— Donald J. Trump (@realDonaldTrump) June 12, 2016
The same tune is being played among Trump's supporters on Reddit and elsewhere, where conversation about the attacks and media coverage quickly spiraled into a conspiracy theory about suppression of news related to Islamic terrorism. (The shooter was described by his ex-wife to The Washington Post as "violent and mentally unstable," but "not very religious.") …
FROM THE NEW YORKER: DONALD TRUMP'S EXPLOITATION OF ORLANDO
In the rhetoric of Donald Trump, mendacity and cynicism compete for equal time. It is hard to say which prevailed today as the Republican Party standard-bearer, a man who pretends to the most powerful political office in the land, tweeted this at his followers: "Appreciate the congrats for being right on radical Islamic terrorism." …
Sitora Yusufiy, briefly married to Omar Mateen, says she was shocked by shootings

Sitora Yusufiy and her fiance Marcio Dias
A "devastated" Sitora Yusufiy, ex-wife of Orlando mass shooting suspect Omar Mateen, said in an interview Sunday outside her Boulder County home that Mateen was "unstable," "bi-polar" and generally abusive toward her during their brief marriage.
Yusufiy and her fiancé, Marcio Dias, emerged from their home in the northwest foothills outside of Boulder to offer remarks on a day Yusufiy said is "going to take a while to process."
"I was woken up by my parents calling me saying, 'Sitora, wake up. Sitora, wake up,'" she said. "The first thing that they told me, 'Your ex-husband was involved in a mass shooting.'"
As people across the world also began learning more about the horrific event — at least 50 killed and 53 wounded at the gay nightclub Pulse in Orlando, Fla., in what is the deadliest mass shooting in United States history — Yusufiy said she began to shake and cry.
"More than anything, I was so, so deeply hurt and heartbroken for the families that lost their loved ones," she said. "To be in some way affiliated at one point in my life to someone who caused such a tragedy — it shook me." …
TO THE UNITED STATES CONGRESS: You created this shit. Fix it!
We are being turned into a nation of vigilante terrorist hunters, says writer Reni Eddo-Lodge.
Sometimes referred to as USOs (Unidentified Submerged Objects) or UUOs (Unidentified Underwater Objects), sightings of strange lights and crafts emerging from, or descending into, the seas, oceans, and lakes around the world are quite widespread. Some UFO researchers and investigators even claim that there are underwater alien bases present in the vicinity of these aquatic sightings. Here are 10 of the most interesting claims.
10. Underwater Base Off The Coast Of Malibu
California has been a UFO hot spot for years, so when it was theorized that a structure discovered 600 meters (2,000 ft) below the water 10 kilometers (6 mi) off the coast of Malibu was in fact an alien base, it didn't come as that much of a surprise. The structure has a distinct oval shape and what appears to be flat top. It measures approximately 5 kilometers (3 mi) wide, and there also seem to be pillars holding up the main "roof" of the mysterious anomaly. These pillars look to be spaced evenly apart, almost as if it were an entrance of sorts.
The alleged alien base was first brought into the public arena when Jimmy Church, who hosts the radio show Fade To Black, acted upon information given to him by a listener, who went by the name of "Maxwell." Maxwell gave coordinates from Google Earth that showed something he believed may be an artificial structure. Church, with his design team, obtained as many different angles of the structure as they could. Church stated that after investigating all of these angles, he very much believes this structure is indeed artificial, even going as far as to say it could be the "holy grail" for ufologists. …
"He's coming. I'm gonna die."
That's what a 30-year-old man texted his mother while trapped inside the Orlando, Florida, nightclub where at least 50 people were killed early Sunday.
"Mommy I love you. In the club they shooting," Mina Justice said her son, Eddie, wrote from a women's bathroom at Pulse, shortly before he was fatally shot by gunman Omar Mateen.
"Call them mommy. Now. I'm tell I'm bathroom. He's coming. I'm gonna die. he has us, and he's in here with us," Eddie Justice texted, according to his mom.
That was the final text he sent his mother, she said. …
Three of the most contentious questions in American culture and politics — gay rights, gun control and terrorism — collided in a horrific way in an Orlando nightclub early Sunday.
It is not entirely clear what inspired Omar Mateen to commit the worst mass shooting in U.S. history, or what might have been done to stop it.
But it happened in a gay club, just two weeks shy of the first anniversary of the U.S. Supreme Court decision legalizing same-sex marriage, and on a weekend when cities across the country, including Washington, were holding gay pride festivals.
It was perpetrated during the holy month of Ramadan by an American-born man whose family originally came from Afghanistan. During the attack, he reportedly made a 911 call pledging allegiance to the Islamic State.
He did it with a handgun and an AR-15 — the same semiautomatic rifle that was part of the arsenals used to kill 12 people in an Aurora, Colo., movie theater in 2012; 20 first-graders and six adults later that year in Newtown, Conn.; and 14 others at a holiday party in San Bernardino, Calif., last December. …
It was used to slaughter first graders at Sandy Hook, murder Batman fans at Colorado movie theater, kill county workers at a holiday party in San Bernardino.
Now the AR-15 semi-automatic rifle has the dubious distinction of being the weapon of choice for a homosexual-hating gunman named Omar Mateen who is being blamed for the worst single-day mass shooting in U.S. history.
The lethal weapon was found early Sunday amid the 50 casualties of the carnage at the Pulse nightclub in Orlando, Florida.
In the aftermath, President Obama once again railed at the ease with which domestic terrorists bent on killing as many people as possible can get their hands on high-powered guns and rifles.
Mateen bought his gun legally just last week in Florida, the feds said Sunday.
And the latest killings only added to the bloody pedigree of the AR-15. …
Considering the Vietnam War was one of the most controversial conflicts in recent history, there is a lot we don't know about the war. Many of us have heard either only the basics of the war, or we have heard misconceptions about the war. There really is more than meets the eye. In fact, the Vietnam War was filled with many little-known details that never truly reached the public eye, with many details either hidden or distorted by the myths that arose during this time.
10. CIA Abandonment Of The Hmong During The 'Secret War'
In 1965, the CIA began fighting what would later be known as the "Secret War" under the airline Air America, which was owned secretly. By 1961, 9,000 Hmong guerrillas had been recruited to help the airline with its goals. Laos, where these Hmong men were from, claimed to be neutral during the war, but the NVA (North Vietnamese Army) had influence in the country. In 1965, the number of Hmong guerrillas had increased to 20,000, and the true reason for the "Secret War" was fully put into place.
The Hmong were to destroy NVA supply depots, ambush trucks, disrupt supply lines, and generally harass the NVA. When America began to leave Vietnam, Air America was forced to leave Laos, and on June 3, 1974, the last Air America aircraft left Laos, but the Hmong guerrillas were abandoned. Shortly after, the Laos government began to charge the Hmong guerrillas for fighting alongside the CIA, and many fled to the jungle where they have lived since the end of the Vietnam War. Many of these Hmong guerrillas claim that they are still hopeful that the US will one day come rescue them from the jungle, but many still remain in hiding to this day. …
The Republican élite struggles over whether to resist Trump or capitulate.
Last month, Donald Trump, the presumptive Republican nominee for President, and Paul Ryan, the Speaker of the House of Representatives, met at the headquarters of the Republican National Committee, two blocks from the Capitol. Ryan, the Vice-Presidential candidate in 2012, is widely regarded in the G.O.P. as a policy intellectual and has fashioned himself as the guardian of conservative ideology. Trump, one of the most opportunistic candidates in the Party's history, had just knocked out the last of sixteen Republicans who had, to varying degrees, campaigned on Ryan's ideas. In July, at the Republican National Convention, in Cleveland, Trumpism's victory over Ryanism will create a potentially humiliating moment for the Speaker, who will serve as the chairman of the Convention, which will formally nominate Trump. The candidate's visit to Party headquarters was akin to a general visiting a conquered territory. He was there both to survey the wreckage and to determine who, among the conquered, would prove loyal to his cause.
Outside the building, Representative Darrell Issa, a combative conservative ideologue from California, found his path blocked by several dozen activists from United We Dream, which advocates on behalf of undocumented young people. Some held makeshift signs calling Trump a racist or associating him with the Ku Klux Klan or the Confederacy, but many held up professionally produced placards reading, "The G.O.P.: Party of Trump." Issa hopped a fence and raced up the street as if he were fleeing a crime scene. When a reporter ran after him, he ducked into a building. …
The Republican nominee has called on the president to resign and implied in no uncertain terms that President Obama may have been implicated in the massacre at a gay bar.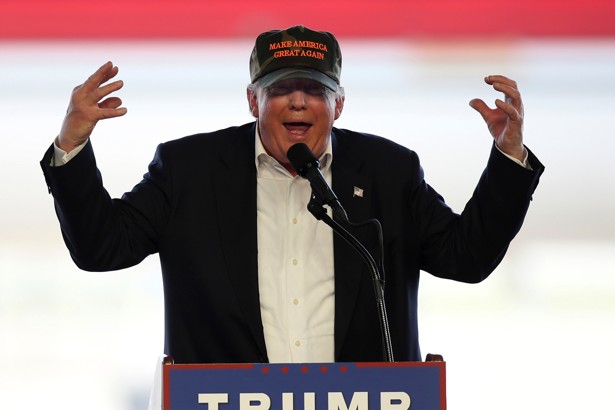 The asshole who thinks he'll make a great president
In an almost entirely unprecedented moment, Donald Trump, the presumptive Republican nominee for president, suggested in interviews Monday morning that President Obama may have somehow been involved in Sunday's massacre in Orlando.
Trump's suggestion came by implication, but the message unmistakable: The president may have somehow known about or been involved in the shooting.
"He doesn't get it or he gets it better than anybody understands—it's one or the other and either one is unacceptable," Trump said on Fox News. He had already called in a statement Sunday for Obama to resign from office. Trump added on Monday:
Look, we're led by a man that either is not tough, not smart, or he's got something else in mind. And the something else in mind—you know, people can't believe it. People cannot, they cannot believe that President Obama is acting the way he acts and can't even mention the words "radical Islamic terrorism." There's something going on. It's inconceivable. There's something going on.
During an interview on NBC's Today show, Trump offered a slightly softer version of the accusation, suggesting Obama was willfully blind: "There are a lot of people that think maybe he doesn't want to get it." …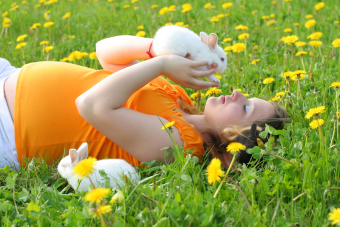 We live in an age where determining if a woman is pregnant is ridiculously simple and cheap. Go back a few decades, though, and the latest and greatest technology for determining whether a woman was with child involved a syringe full of urine and little animals.
Yes, as bizarre as it's going to sound, you really can use things like rabbits (or a number of other animals) to detect whether a woman is pregnant. To be clear, this isn't just an old wives' tale that's only correct just enough to keep people believing it via confirmation bias or something like that, "The Rabbit Test", as it is aptly known, is around 98.9% accurate (for reference, modern home pregnancy tests tend to range from 97%-99% in accuracy). Some version of this test has been the de facto way to test whether a woman was pregnant from the time the method was discovered in 1927, right up until the 1970s. The only real improvement made in that time being that, instead of a rabbit, later doctors used a specific species of frog, for reasons we'll get to in a minute. …
The streaming service claims its impressive growth spells doom for its rivals – but it may be less revolutionary than it thinks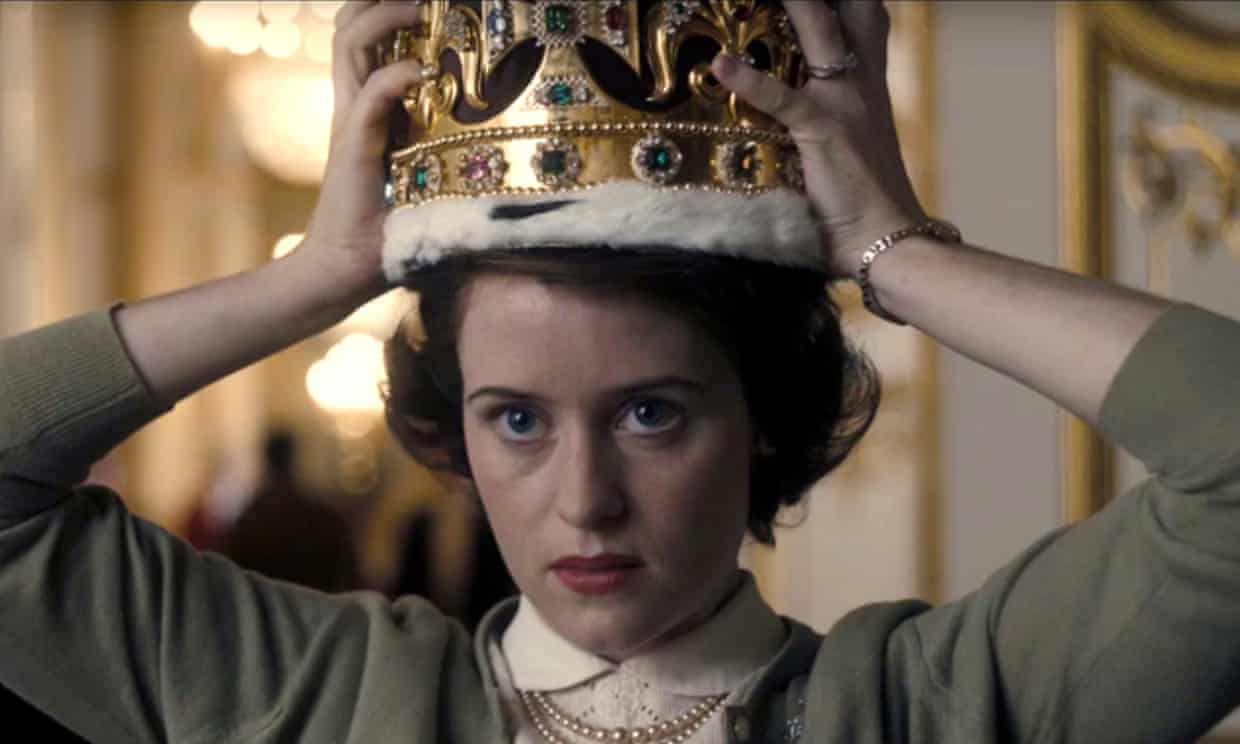 Netflix is unquestionably an internet-era success story. From a domestic US DVD rental business to a global leader in on-demand entertainment in just 20 years is quite something. The numbers are undeniably impressive. Some 79 million subscribers, 192 countries, billions of dollars in revenues and here in Britain from zero to five million subscribing households in just four years. Throw in the company's growing commitment to creating original content of the highest quality – something many observers never thought it would manage – and it's unarguably a huge achievement.
I'll bet there are few traditional TV executives who haven't felt the chill wind of the "Netflix effect", or rather the jitters about the damage the service might do to their linear TV businesses. Meanwhile Netflix has talked up the existential threat it sees itself posing to traditional TV. On its website Netflix says, "People love TV content but they don't love the linear TV experience…" It forecasts the certain death of traditional TV, a process in which, Netflix says, it is the leading player. They say it's a revolutionary change as significant in historical terms as the invention of TV itself.
But are consumers really moving decisively away from linear TV to embrace on-demand instead? And does Netflix, for all its considerable achievements, have a sustainable business model strong enough to see off the challenges it is facing not least from the big beasts of traditional TV? …
For the moment, at least, cyberterrorists have not harnessed the technology they would need to destroy Western civilization from a basement lab in some remote corner of the world.
Although Director of National Intelligence James Clapper has said a "cyber-Armageddon" scenario is unlikely any time soon, new technological developments have the potential to allow terrorists to move from low-tech killings aimed at gaining attention and creating fear to high-tech sabotage aimed at disrupting the sinews and social tissue of society.
While defense budgets are declining in much of the developed world, the threat of terrorism has elevated homeland security concerns. Terrorists make no distinction between front lines and home fronts, between combatants and civilians.
Fear of terrorism, sometimes exaggerated, has put governments under pressure to prevent terrorist attacks before they occur, which means intervening before intentions become actions. One way to know what evil lurks in the heart of potential terrorists is to monitor what people say and write. Police states do that all the time, but democracies have strict rules about when and under what conditions that may be permitted. …
Throughout the first three seasons of Arrested Development, we were treated to some ridiculous attention to details, hidden clues, foreshadowing, Easter eggs, and in-jokes. For instance, ever wonder what was with the obsession with seals in the first few seasons? They were actually a metaphor for Lucille Bluth, the matriarch of the family, who kept poor baby Buster Bluth, a juice-loving man child, terrified of ever leaving the nest (or entering the ocean). As an act of defiance, Buster enters the ocean and gets his hand bitten off by a "loose seal." Loose. Seal. "Lucille." Do I need to add a "GET IT?!" there?
But that's not even the crazy part. As we've talked about before, the hand being bitten off was foreshadowed throughout the entire season. In one episode in season three, the U.S. Securities and Exchange Commission attempts to persuade Tobias Funke, a struggling actor, into cooperating with them and becoming a mole in the Bluth family. He misunderstands the entire situation and inadvertently becomes a mole (in all senses of the word — by which I mean he fucking dresses like a mole.) But the real mole in the family was right under our noses all along since season one
Look at his shirt.
However, all of this is just a teaser for the grandest mystery in Arrested Development: that of "Nichael Bluth." …
Susan Phillips studies and writes about graffiti as an anthropologist. In 2000, while doing research for her book, Wallbangin': Graffiti and Gangs in LA, she stumbled upon some graffiti that stunned her.
Under a century-old bridge near the Los Angeles River, Phillips discovered what appeared to be grease-pencil markings – a practically extinct type of American hieroglyphics called hobo graffiti.
The hobo graffiti was essentially very old examples of "so and so was here," and dated back to 1914. Much of it was signed by hobos whose monikers have long been forgotten. But Phillips says one of them — A-No. 1 — was once America's most famous hobo.
Phillips tells NPR's Michel Martin how she came by this discovery and all about A No. 1. …
Sentient machines are a greater threat to humanity than climate change, according to Oxford philosopher Nick Bostrom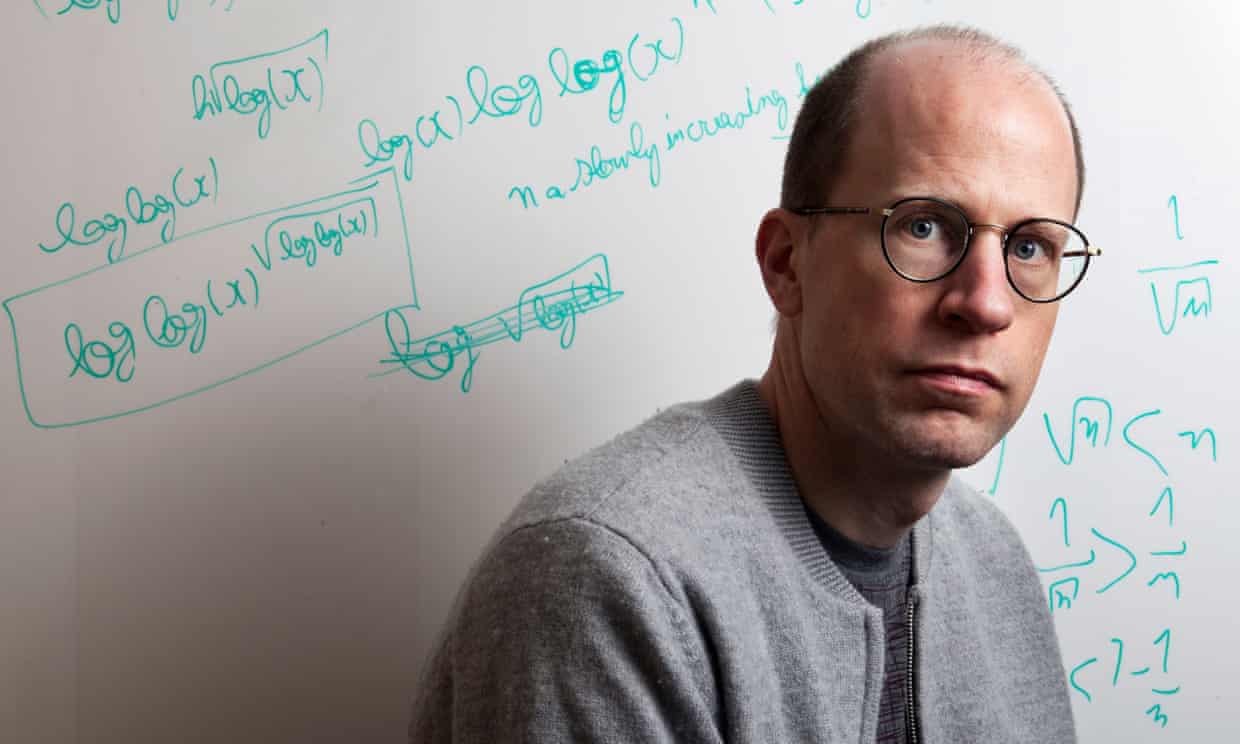 You'll find the Future of Humanity Institute down a medieval backstreet in the centre of Oxford. It is beside St Ebbe's church, which has stood on this site since 1005, and above a Pure Gym, which opened in April. The institute, a research faculty of Oxford University, was established a decade ago to ask the very biggest questions on our behalf. Notably: what exactly are the "existential risks" that threaten the future of our species; how do we measure them; and what can we do to prevent them? Or to put it another way: in a world of multiple fears, what precisely should we be most terrified of?
When I arrive to meet the director of the institute, Professor Nick Bostrom, a bed is being delivered to the second-floor office. Existential risk is a round-the-clock kind of operation; it sleeps fitfully, if at all.
Bostrom, a 43-year-old Swedish-born philosopher, has lately acquired something of the status of prophet of doom among those currently doing most to shape our civilisation: the tech billionaires of Silicon Valley. His reputation rests primarily on his book Superintelligence: Paths, Dangers, Strategies, which was a surprise New York Times bestseller last year and now arrives in paperback, trailing must-read recommendations from Bill Gates and Tesla's Elon Musk. (In the best kind of literary review, Musk also gave Bostrom's institute £1m to continue to pursue its inquiries.) …
Do you ever look back at the past and realize how stupid and primal our ancestors were? Doctors used to bleed patients to "make them better." Slavery used to be commonplace. There was a time when toilet paper was unknown and people used their hands (or worse) to wipe. At one point, kings were considered gods that could do no wrong.
Today, we've advanced from those earlier times. However, despite how progressive we think we are, there are many things that we continue to do wrong. In 100 years, people will probably look back at us and say: "My goodness, they were a bunch of savages. How the heck did those primitives ever survive being so idiotic?"
As predicted by the author, here are 10 stupid beliefs and systems of modern society that will make future generations think that we're barbarians.
10. Manual Driving
In the future, nobody will actually drive cars, planes, or probably anything else. True pilots will become a rarity. People in the future will look back at the days when we drove around, running into other people with our cars, and say that we were idiots.
In the US, 40,000 people die from car accidents every year. Cars are virtual death machines, but we have to get places. We have things to do, and many of our jobs require a commute that's too long to walk or bike.
So it's safe to say that we'll always rely on some form of car. However, it's likely that future people will overcome the fatality of human error by using technology that's similar to a Google self-driving car. …
Forget the Turner prize. This is art that reflects the true grandeur of the universe – it is the Sistine Chapel of the scientific age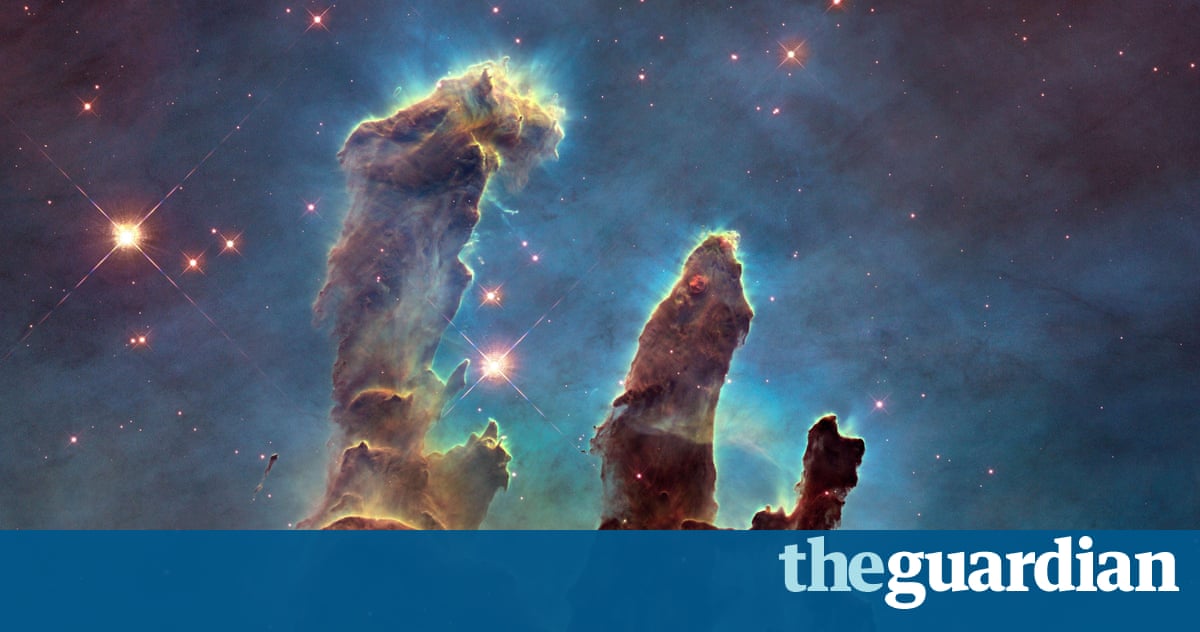 It's all about scale. A black dot is moving across the face of a blazing giant. The shadow of the planet looks tiny, compared with the vast flaming orb of the sun embracing it, whose flares and vortices of unimaginable heat shudder the imagination. What a brilliant way to convey the size and power of the star we orbit. But these images of the transit of Mercury on 9 May are not artist's impressions. They're real.
Many people watched the transit from Earth, but no earthbound telescope could match the view available to Nasa's Solar Dynamics Observatory (SDO), an unmanned spacecraft launched in 2010, the five-year mission of which is to observe the sun in unprecedented detail. Its spectacular images of the transit held the front pages of newspapers, but they were merely the latest in a series of revelatory views of our star that the spacecraft has beamed back to Earth. Images from the SDO have once again been making headlines – they show in eerie ultraviolet a vast, black void that has opened in the sun's glowing surface. …
A thousand Australian smokers voted Pantone's 'opaque couché' the world's least desirable hue. But hey, it's still in fashion …

Look at this colour. Is it green or brown? And how does it make you feel, given that it has been voted the ugliest colour in the world? This sensory gift arrives courtesy of an Australian research and marketing project aimed at discouraging people from smoking.
The agency GfK asked a thousand smokers which colour they found most visually offensive, with a view to covering cigarette packets with it. Pantone 448C, or opaque couché – which also happens to be my stage name – came out top. Respondents associated the colour with "dirty", "death", and "tar".
The colour was deployed on plain cigarette packaging in Australia, with health warnings, and early signs are that sales of the noxious weed have fallen. In May, compulsory plain packaging for cigarettes, using the same Pantone colour, came into effect in the UK, too. …
To me it looks like a combination of dirt and mucus.

One amazing woman in Poland—and four teens in Kansas who tracked her down and told her story.
SENDLER'S LIST
In 1999 a teacher at Uniontown High School in Kansas encouraged four students to do a project for a national History Day contest. Norm Conard told his 9th-grade students—Elizabeth Cambers, Megan Stewart, and Janice Underwood, and 11th-grader Sabrina Coons—that the project should reflect the classroom motto, "He who changes one person, changes the world entire." The quote is from the Jewish holy book the Talmud, and Conard suggested basing the project on the Holocaust.
He showed them a 1994 news clipping about "other Schindlers," people who, like Oskar Schindler (made famous in the film Schindler's List), had saved Jews from the Nazis during World War II. One of the people mentioned was a Polish woman named Irena Sendler, who was said to have saved 2,500 Jewish children from the Warsaw ghetto. Schindler had saved about 1,100 people. "We thought this had to be a mistake or something," said Conard. "Maybe this Sendler saved 250, but not 2,500. I mean, nobody had ever heard of this woman." …
Video Goodnesses
(and not-so-goodnesses)
Saving for retirement means navigating a potential minefield of high fees and bad advice. Billy Eichner and Kristin Chenoweth share some tips.
THANKS to HBO and Last Week Tonight for making this program available on YouTube.
TO THE SPAMMERS WHO WANT TO HAWK THEIR SHIT IN THE COMMENTS SECTION OF THIS BLOG
EVERY comment you post requires moderation. EVERY comment you post will be deleted.
Stop wasting your time (and mine as well).