Goats Got Your Tree?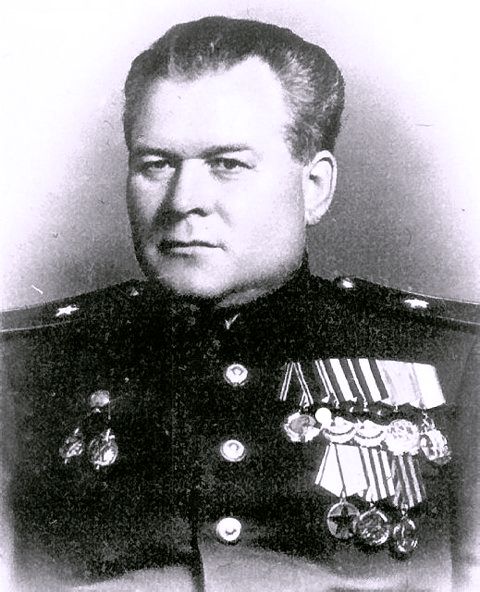 Today I found out about Vasili Blokhin, the "Most Prolific Executioner" of all time, according to the Guinness World Records.
Born to a Russian peasant family in 1895, as a young man he quickly earned a reputation for "chernaya rabota", or "black work", while serving in the Tsarist army during World War I- gaining recognition from Stalin himself for his covert assassinations, torture, and executions. Blokhin quickly rose through the ranks of Russia's secret police at the time—the NKVD—eventually becoming the head of the Kommandatura department.
The members of the department were approved by Stalin and took orders directly from him. Under the guise of other positions, Vasili Blokhin was officially a commandant of a prison- the department carried out black work missions specific to furthering Stalin's cause. Blokhin oversaw many mass executions and executed several high-profile individuals himself, including Mikhail Tukachevsky, Marshal of the Soviet Union, and two of the former NKVD chiefs under whom he had previously served. …
American conservatives are furious about images taken in Havana with the famous revolutionary in the background. Guevara might be even more upset.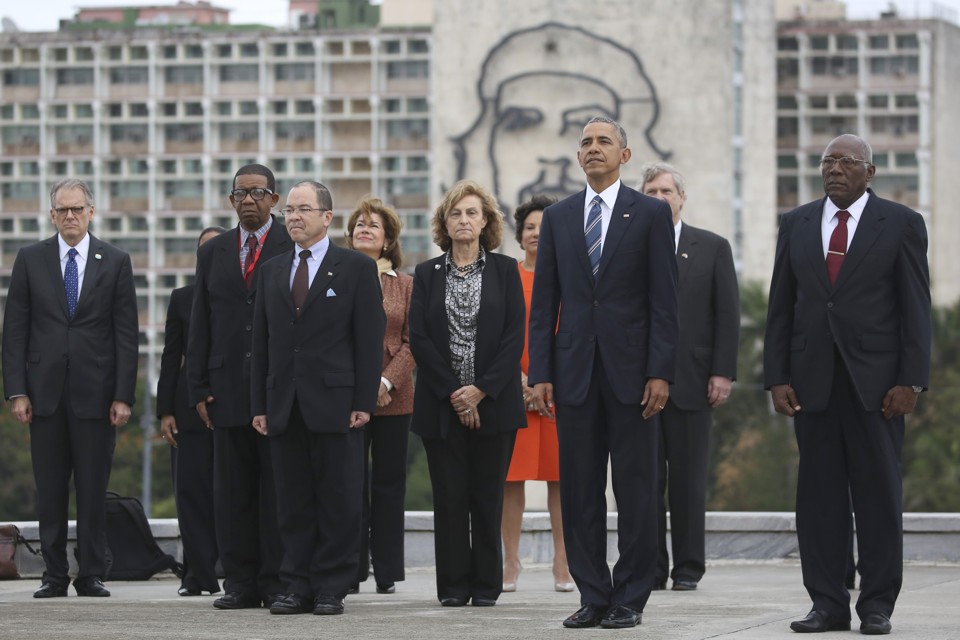 If many American conservatives were already agitated and colicky about President Obama's trip to Cuba, a photo op in Havana Monday pushed them into full-on apoplexy.
Obama went to visit a memorial to national hero Jose Martí, and was then photographed standing in front of a huge mural of Che Guevara, the leftist guerrilla who along with Fidel Castro was a leader of Cuba's Communist revolution. The reaction was harsh. (The liberal site Talking Points Memo gathers a good sampling.) The Drudge Report went with subtle innuendo and a funny callback to the Bush administration: "MISSION ACCOMPLISHED." One writer tweeted, "Finally, our POTUS is able to honor the mural of a racist, terrorist, mass murderer who oversaw concentration camps." Jay Nordlinger fumed, "In Cuba, the Castros' island prison, the American president has been photographed with looks of delight on his face in front of a Dear Leader-ish image of Guevara." (He doesn't look all that happy to me, but your mileage may vary.) …
Wolf Blitzer: Gaffney Has Said The Muslim Brotherhood Infiltrated Government, That Obama Is A Muslim, And That Chris Christie's Appointment Of A Muslim Was Treason
Let's talk about your national security advisers. Last week, you released a list of your foreign policy advisers. Frank Gaffney was on that list, the former Deputy Assistant Secretary of Defense during the Reagan administration. Mr. Gaffney has said that President Obama is a Muslim, that the Muslim Brotherhood placed operatives throughout the federal government, that Saddam Hussein probably was behind the Oklahoma City bombing, that Chris Christie may have been complicit in treason by appointing a Muslim-American to New Jersey's state judiciary. Is this someone whose views you agree with?
TED CRUZ (R-TX): Wolf, look I recognize that folks in the media get really nervous when you actually call out radical Islamic terrorism. Frank Gaffney is someone I respect. Frank Gaffney is a serious thinker who has been focused on fighting jihadism, fighting jihadism across the globe. And he's endured attacks from the left, from the media, because he speaks out against radical Islamic terrorism, because he speaks out against, for example, the political correctness of the Obama administration that effectively gets in bed with the Muslim Brotherhood. The Muslim Brotherhood is a terrorist organization.
BLITZER: Let's be precise. When he said back in 2009, "Barack Hussein Obama would have to be considered America's first Muslim president." Do you agree with him on that? …
In the Democrats Abroad primary, the Vermont senator beat his rival by a wide margin and picked up nine delegates.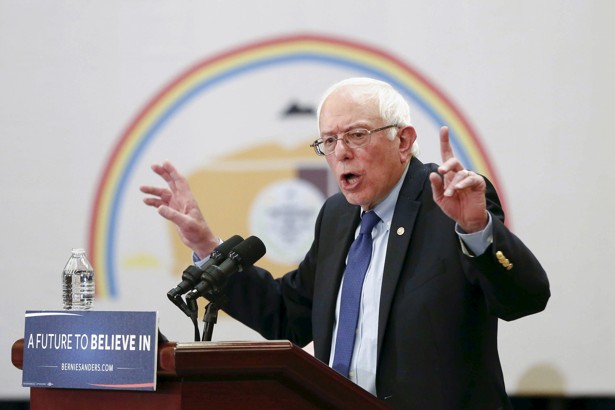 Bernie Sanders keeps arguing that the United States should look abroad for policies that would make the nation more equitable—and it seems that Americans who live there agree with him.
Results from the Democrats Abroad primary show the Vermont senator cruising to a big win over Hillary Clinton among ex-pats, taking 69 percent of the vote to her 31. That's good to net Sanders nine delegates and Clinton four. Nearly 35,000 Americans overseas cast ballots, a 50 percent increase over the 2008 total.
Clinton has pushed back against Sanders's praise for Scandinavian countries. "We are not Denmark," she said in October, hastening to add: "I love Denmark." It turns out that affection wasn't reciprocated by the American Democrats there. Sanders whomped her in Denmark, 358-89. In Sweden, Sanders won 513-202. In Norway, he won 328-102.
Clinton won in only three sub-areas: Nigeria, where she took four of the five votes cast; Singapore; and the Dominican Republic. (The Asian city-state is of course a model of neoliberal authoritarianism, so make your own jokes, Berniebros. Clinton and her husband have a long history of involvement in Haiti, which shares Hispaniola with the D.R.) …
In spite of astrology, the ancients accumulated a surprisingly large body of astronomical knowledge. This age-old love of stars bridges time and space. Most importantly, it reminds us of just how little we are.
10. Babylonian Jupiter Tablet
The ancient Babylonian people in what is now modern-day Iraq obsessed over the stars long before the birth of Christ. A set of ancient tablets from the early centuries BC have revealed planetary math that was previously credited to 14th-century Europeans.
The Babylonians followed heavenly bodies across the sky and appointed them as prognosticators of Earthly events, birthing "modern" astrology and the 12 zodiacal signs.
They also tracked Jupiter with beautiful precision, yet it took a good deal of detective work to figure it out. For some time, lead researcher Mathieu Ossendrijver poured over four mysterious cuneiform tablets that bore no direct mention of mighty Jupiter. …
As a contractor, I understand the importance of water. You cannot build unless you have a clean and reliable source of water. After a natural disaster or major storm, one of the biggest challenges when it comes to rebuilding is restoring local water systems; nothing moves forward with out them.
It's one of the reasons it took so long to get things moving in Haiti after its big earthquake in 2010. Restoring any city's water filtration systems is always a top priority after a major disaster, as is properly managing any water issues, such as flooding. Just look at New Orleans after Hurricane Katrina. The reason most of the homes had to be completely destroyed and rebuilt was because they sat in water for days.
Without clean water, we also have sanitation issues and serious health risks. It's an absolute necessity for everything we do, and World Water Day on March 22 helps remind us all why. …
If you dig deep enough into the Earth's climate change archives, you hear about the Palaeocene-Eocene Thermal Maximum, or PETM. And then you get scared.
This is a time period, about 56 million years ago, when something mysterious happened — there are many ideas as to what — that suddenly caused concentrations of carbon dioxide in the atmosphere to spike, far higher than they are right now. The planet proceeded to warm rapidly, at least in geologic terms, and major die-offs of some marine organisms followed due to strong acidification of the oceans.
The cause of the PETM has been widely debated. Some think it was an explosion of carbon from thawing Arctic permafrost. Some think there was a huge release of subsea methane that somehow made its way to the atmosphere — and that the series of events might have been kickstarted by major volcanic eruptions. …
House calls notwithstanding, doctors ideally operate within the confines of a well-run medical facility. Unfortunately, life has a knack for pitching situational curveballs that force physicians to work under difficult, or even life-threatening, conditions. Here are 10 instances when doctors managed to knock those curveballs out of the park.
10. Jeremy Kilburn
In 2012, paramedic Tony Stanley was attempting to airlift an injured man from a hiking trail when a surprise came crashing down on his head. While exiting a rescue helicopter, a propeller blade thwacked him in the back of the noggin. The top of Stanley's cranium appeared to be leveled, and he was gushing blood. Fortunately, an Air Force doctor named Jeremy Kilburn was already in the area. Unfortunately, Kilburn was the man Stanley had been sent to rescue.
Kilburn had royally wrecked his ankle while hiking to Northern California's Big Bear Lake. A collision with his dog had caused Kilburn to land awkwardly on his left leg, snapping the ankle. His best friend, Dan Grasso, swiftly discerned that Kilburn needed airborne assistance to get off the trail. Luckily, a passing group of campers happened to have a CB radio that could be used to call for help. Everything seemed to be going smoothly . . . until Stanley's ill-timed date with a rotary wing. …
Alejandro Nieto was killed by police in the neighbourhood where he spent his whole life. Did he die because a few white newcomers saw him as a menacing outsider?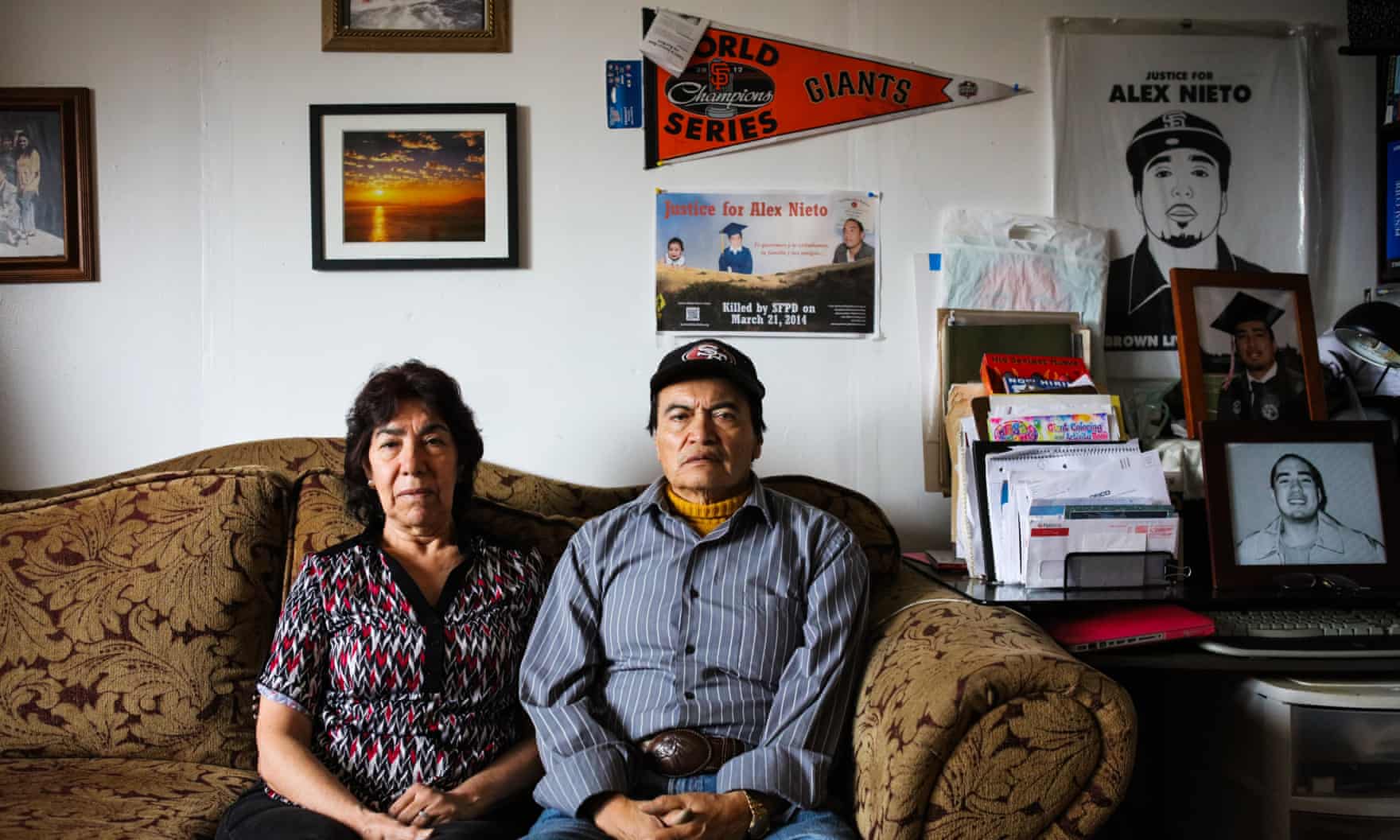 On 4 March, on what would have been his 30th birthday, Alejandro Nieto's parents left a packed courtroom in San Francisco, shortly before pictures from their son's autopsy were shown to a jury. The photographs showed what happens when 14 bullets rip through a person's head and body. Refugio and Elvira Nieto spent much of the rest of the day sitting on a bench in the windowless hall of the federal building where their civil lawsuit for their son's wrongful death was being heard.
Alex Nieto was 28 years old when he was killed, in the neighbourhood where he had spent his whole life. He died in a barrage of bullets fired at him by four San Francisco policemen. There are a few things about his death that everyone agrees on: he was in a hilltop park eating a burrito and tortilla chips, wearing the Taser he carried for his job as a bouncer at a nightclub, when someone called 911 on him a little after 7pm on the evening of 21 March 2014. When police officers arrived a few minutes later, they claim Nieto defiantly pointed the Taser at them, and that they mistook its red laser light for the laser sights of a gun, and shot him in self defence. However, the stories of the four officers contradict each other, and some of the evidence. …
Christopher went into the hospital for a routine procedure as a teen and was sent home with a painkiller prescription. Things snowballed from there.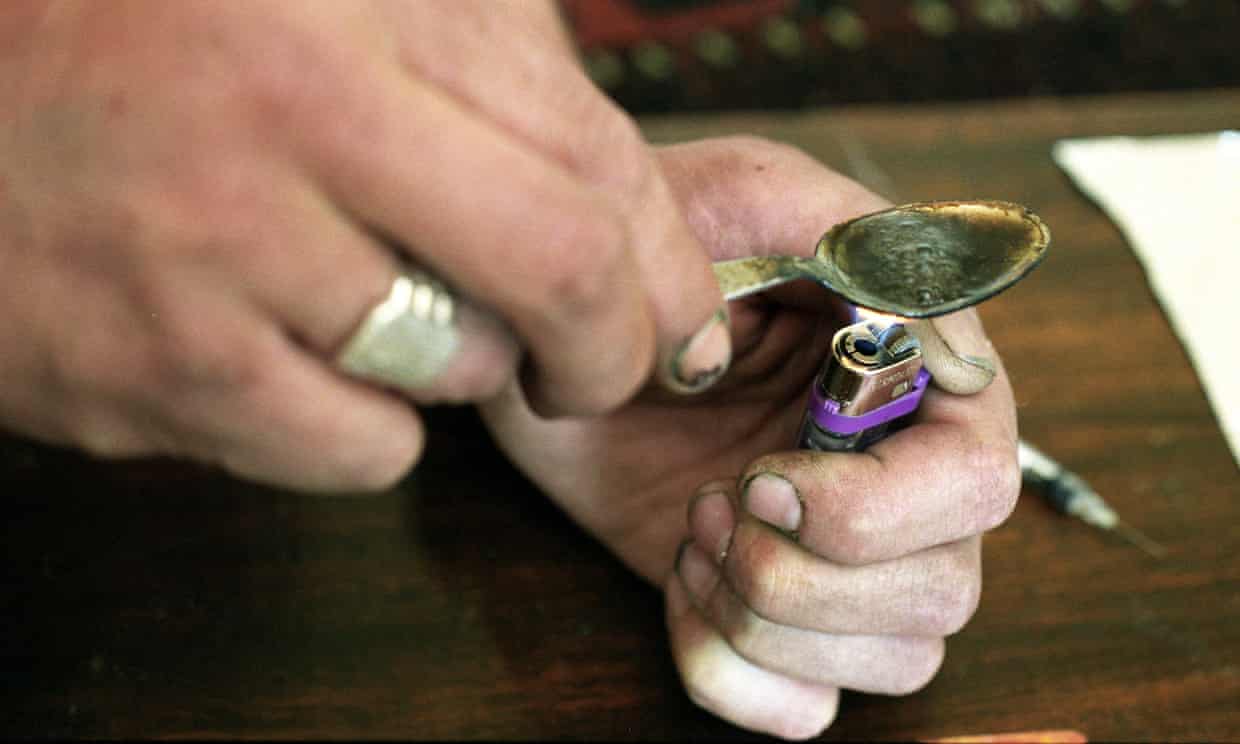 Before my son Christopher became addicted to heroin, I never imagined I would lose him to an overdose. I knew of heroin only through television and movies, and Christopher was not the same as those addicts – glassy-eyed, gaunt, desperate.
No, Christopher was handsome – he looked and smelled like an Abercrombie model. And he was my best friend. Once addiction grasped hold of him, though, he became somebody else. And one symptom of his disease is that he didn't even seem to care.
When he was in high school, Christopher had routine surgery and was prescribed opiate medication to manage his post-surgical pain. He took them. When that prescription was gone, he said he was still in pain, so the doctor wrote a second prescription. We didn't realize then that the pain was from withdrawal, not surgery.
He broke his nose later that year and had to have yet another surgery, followed by another 10-day opiate prescription. That's when his true addiction started. …
For years, car owners with keyless entry systems have reported thieves approaching their vehicles with mysterious devices and effortlessly opening them in seconds. After having his Prius burgled repeatedly outside his Los Angeles home, the New York Times' former tech columnist Nick Bilton came to the conclusion that the thieves must be amplifying the signal from the key fob in the house to trick his car's keyless entry system into thinking the key was in the thieves' hand. He eventually resorted to keeping his keys in the freezer.
Now a group of German vehicle security researchers has released new findings about the extent of that wireless key hack, and their work ought to convince hundreds of thousands of drivers to keep their car keys next to their Pudding Pops. The Munich-based automobile club ADAC late last week made public a study it had performed on dozens of cars to test a radio "amplification attack" that silently extends the range of unwitting drivers' wireless key fobs to open cars and even start their ignitions, as first reported by the German business magazine WirtschaftsWoche. The ADAC researchers say that 24 different vehicles from 19 different manufacturers were all vulnerable, allowing them to not only reliably unlock the target vehicles but also immediately drive them away. …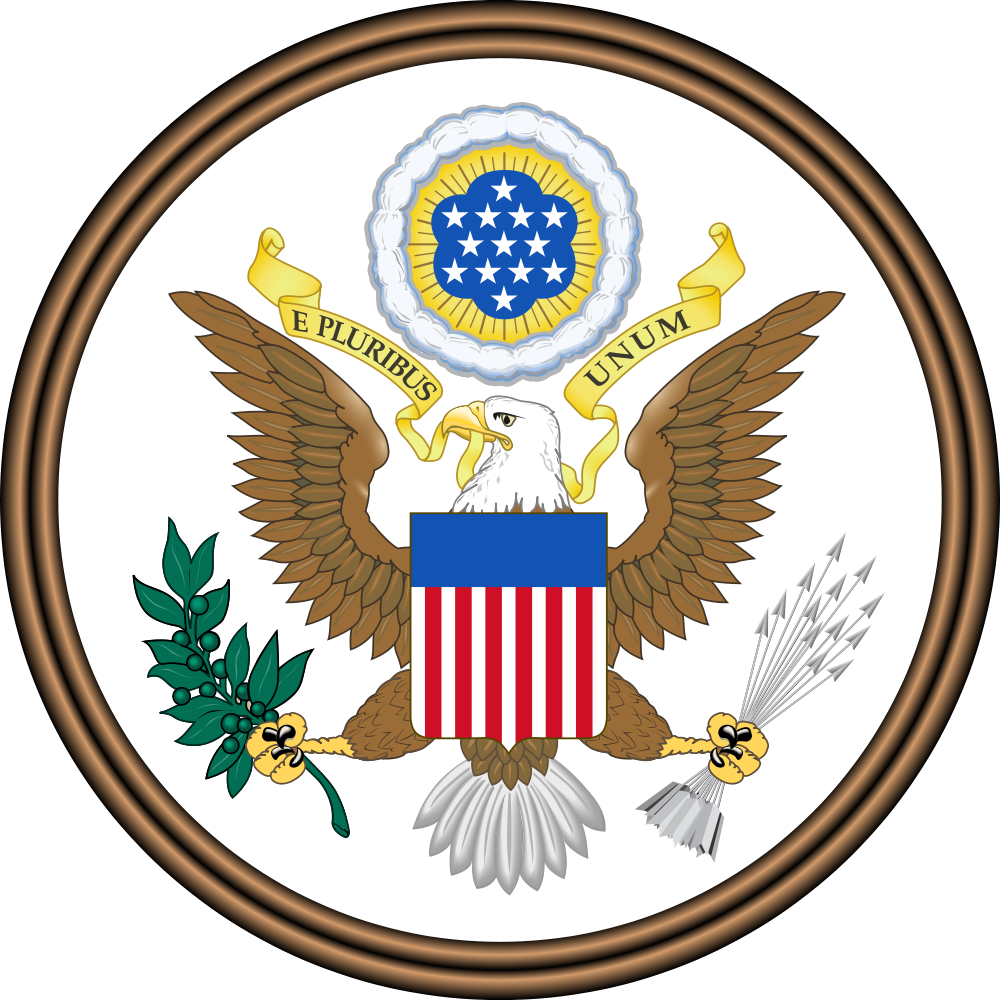 Today I found out what "E pluribus unum" means.
E pluribus unum translates from Latin to English as follows: "e" meaning "from" or "out of"; "pluribus" being the ablative plural of the Latin for "more"; and "unum" meaning "one". Thus, "E pluribus unum" simply means "from many, one" or "out of many, one".
This Latin phrase was once the United States' motto and can be found on the official seal of the U.S., among other places. It is thought to have been borrowed from the cover of a popular English periodical, The Gentlemen's Magazine. This particular magazine was an extremely popular and influential men's magazine among the elite and highly educated. While some of the content of the magazine was original, much of it was gathered from other sources (hence the word "magazine", meaning "storehouse", being used for the first time to describe a periodical). On the cover of this periodical, they'd generally include the phrase "E Pluribus Unum" signifying they gathered the content from a variety of sources. …
The question is more complicated than it seems.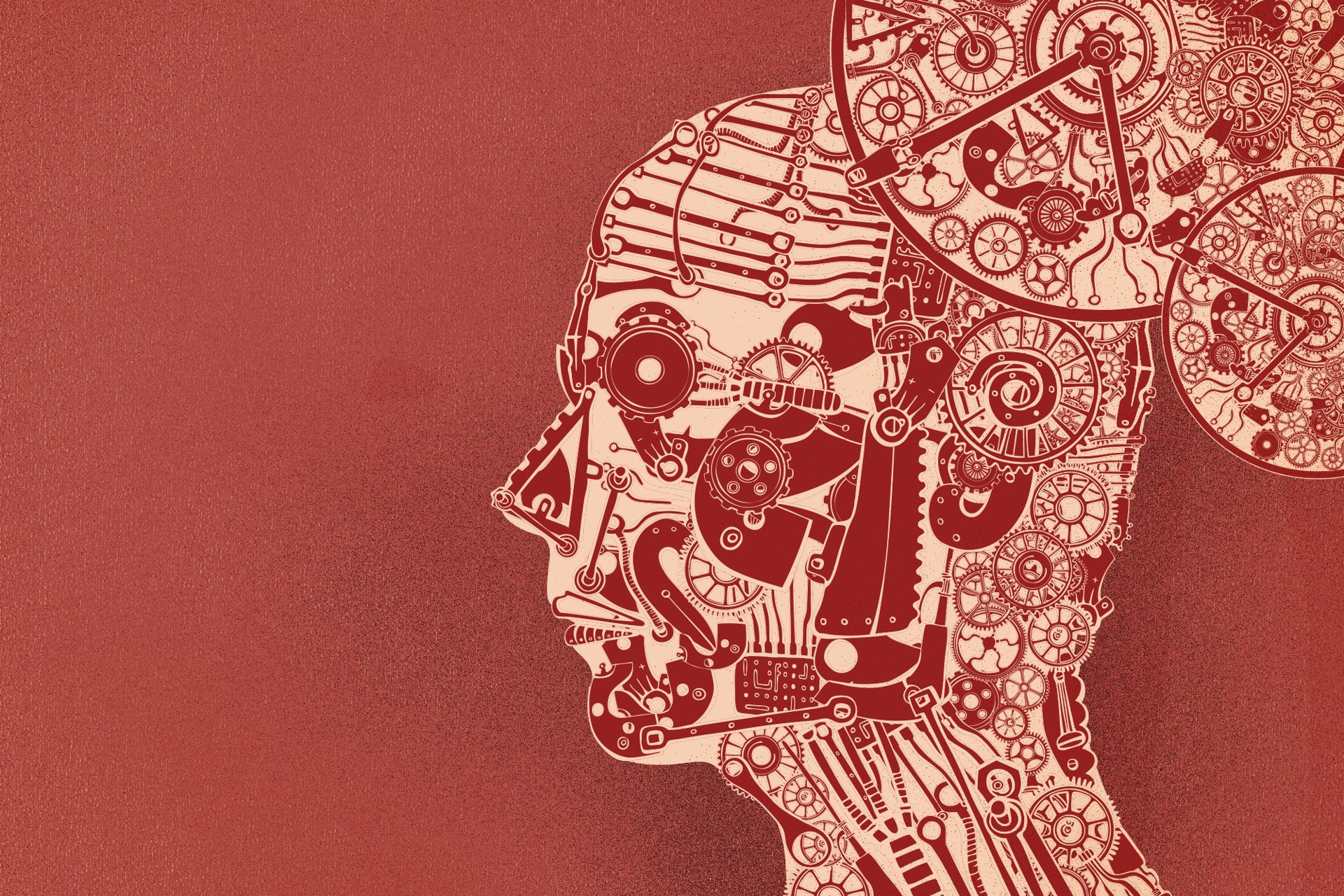 The year is 2016. Robots have infiltrated the human world. We built them, one by one, and now they are all around us. Soon there will be many more of them, working alone and in swarms. One is no larger than a single grain of rice, while another is larger than a prairie barn. These machines can be angular, flat, tubby, spindly, bulbous, and gangly. Not all of them have faces. Not all of them have bodies.
And yet they can do things once thought impossible for machine. They vacuum carpets, zip up winter coats, paint cars, organize warehouses, mix drinks, play beer pong, waltz across a school gymnasium, limp like wounded animals, write and publish stories, replicate abstract expressionist art, clean up nuclear waste, even dream.
Except, wait. Are these all really robots? What is a robot, anyway? …
A starter home is supposed to be an entry point into the market: a modest property, maybe a two-bed, one-bath, a place a young couple could buy into before all the pets and kids and seldom-used kitchen appliances come along.
Buy a starter home, if all goes well, and you position yourself later to trade up. A starter home helps make possible a second home, which makes possible maybe a third even grander one somewhere down the line.
But what happens when the most affordable entry-level housing on the market costs $700,000? …
The moment you saw this article was about the election, did you find yourself tensing up, ready to scour it for a sentence you disagree with? If so, you may be suffering from a disease known as Election Fever, though you probably don't have it as bad as I do — I think I've now muted everyone on Facebook but the ads. Just yesterday I spent an hour getting mad at the comments on this article about Syrian refugees accidentally getting booked at a hotel during a furry convention.
The shitstorm is only going to get worse, so to prevent all of us from having a rage stroke between now and November, I decided to make a quick guide to help center us during these turdulent times. Simply take a moment to remember …
#10. Fear Makes You Dumb
Here's some life-changing advice my grandmother once whispered to me at a birthday party: "You must not fear. Fear is the mind-killer. Fear is the little death that brings total obliteration," she said, while sewing the same phrase into a cross-stitch. "And remember that he who controls the spice controls the universe."
Good old Grandma.
As I'm sure I've mentioned before, the key is not to confuse "Fear clouds your thoughts" with "The world is free from danger." The world is dangerous as shit! But fear shuts down the rational-thinking part of your brain, and these problems need rational thought, goddammit. …
Count me among those who succeeded
A new study has shown that people who reverse their Type 2 diabetes and then keep their weight down remain free of it – even if they have had it for up to 10 years. The study in Diabetes Care is part of a growing body of evidence showing that people with Type 2 diabetes who successfully lose weight can reverse their condition because fat is removed from their pancreas, returning insulin production to normal.
Type II diabetes is something of a puzzle. Over 70 percent of severely obese people do not have diabetes at all while in the United States of America the American Diabetes Association and the CDC has started to promote fear about diabetes among even normal weight people, claiming the existence of a "prediabetes" hemoglobin average, which other countries do not recognize as clinically relevant – which will lead to over-medication. …
Only 2.7 percent of adults nationwide have all four basic healthy characteristics, a new study found.
The report, completed by researchers at Oregon State University and other universities, examined if adults were successful in four areas that fit typical advice for a "healthy lifestyle"– moderate exercise, a good diet, not smoking and having a recommended body fat percentage. Fulfilling those characteristics reflects a lower risk of cardiovascular disease, cancer, type 2 diabetes and other health problems, according to a news release from Oregon State.
The study looked at 4,745 people from the National Health and Nutrition Examination Survey. Researchers used an accelerometer device to gauge movement with a target of 150 minutes of moderate-to-vigorous activity each week. Blood samples confirmed if a person was a non-smoker and body fat was measured using x-ray technology. Diet was defined as being within the top 40 percent of people who consumed foods suggested by the United States Department of Agriculture. …
Think gay marriage is a new concept? Newspapers from the 1800s reveal this couldn't be further from the truth. Although our 19th-century ancestors seemed to act more surprised when reading such stories, there was always a chance that Harry and Sally might've really been Harriet and Sally.
After all, in recent American and European history, women sometimes disguised themselves as men. Life was much easier for males. They had more freedom and got better jobs. Getting a wife was a way to further disguise a woman's true identity. Who would think their effeminate coworker was anything but a man if he/she was married?
10. Death Of A Brick Setter
n 1859, a newspaper reported on an inquest held in Salford, England, regarding the body of a man found in a sluice on the River Irwell. The corpse was identified as Henry Stokes, but upon further investigation (conducted by two women), it turned out that Henry Stokes was actually a woman named Harriet Stokes.
Harriet had run a beer shop in Manchester when she was younger, and afterward, she worked as a brick setter for over two decades. Living as a man for roughly 40 years, she is believed to have married twice in her life. One of her marriages was to another woman. …
Looking back at a few of the women who quietly made their mark on cartography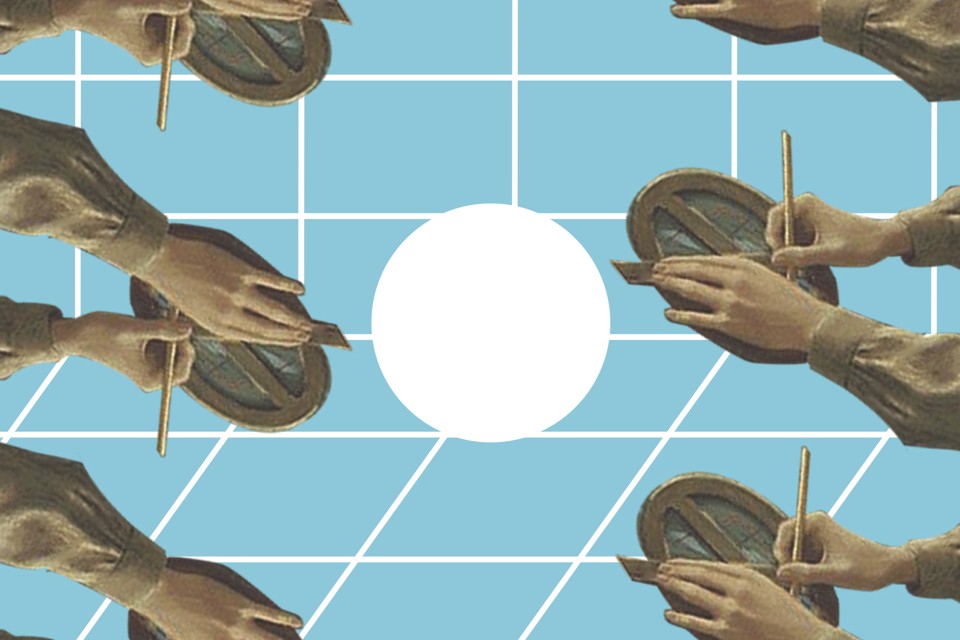 In the 1970s, early in her career as map librarian at the New York Public Library, Alice Hudson started researching women mapmakers throughout history. With few other women in her chosen field, she wondered how many had come before her. "I thought I might find 10," she tells CityLab.
But over the years, as she combed through maps, censuses, newspapers, and tips from colleagues, she was amazed by how many women there were in the early days of mapmaking. By the late '90s, she'd found over a thousand names of women who had drawn, published, printed, engraved, sold, or traded maps prior to 1900 alone.
Reading mainstream history books, or coverage of old maps, you might never know that women historically had much of a role at all in cartography. But really, they've been involved in mapmaking about as long as any man has. Women have made maps to chart territories, educate students, sell propaganda, convey data, argue policy, and make art. In other words, women have made maps, period. And they continue to, as this century's geospatial revolution turns. …
Easter bunny throwin the hands @ Newport Lmfaoo pt1 pic.twitter.com/Y7goiuf4Ap

— Kev (@2jrb123) March 20, 2016
CAUTION: Some language may not be appropriate for work or children.
Easter may be just a week [few days] away, but the holiday spirit came to a halt today after a mall bunny found himself tangled up in a brawl.
In a video posted on Twitter this evening from Newport Mall in Jersey City, an Easter bunny can be seen exchanging punches with customers waiting online to have photos taken.
At the beginning of the video, the bunny — without his floppy ears — is seen being separated from a man wearing a brown shirt.
But just seconds after they are taken away from one another, the bunny throws his gloves off and approaches the mall goer again. …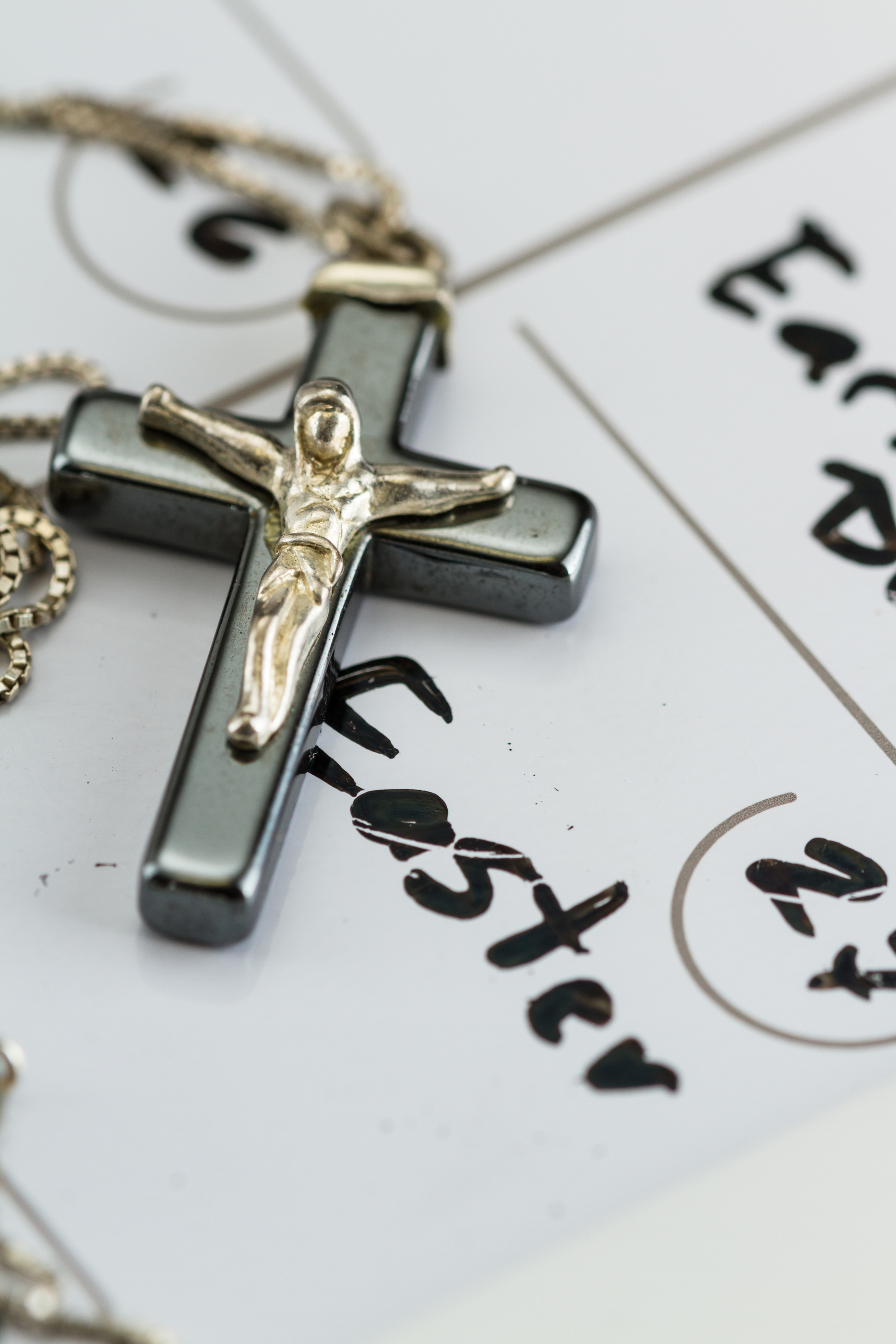 Kim M. asks: How do they decide when Easter is?
The holiday of Easter is celebrated by over two billion Christians globally. Marking the day that Jesus rose from the dead, it's always commemorated on a Sunday in the spring. Despite this, the exact date has consistently changed throughout the many centuries the holiday has been recognized. Additionally, various sects of Christianity (most prominently the Greek Orthodox Church) often celebrates Easter on a totally different date than their peers. Why is that? Why is there no set date for Easter and how do they ultimately decide the date of Easter each year? The rather complex answer has a lot to do with the differences in the solar and lunar calendars.
Easter's roots could date back to before Jesus's birth, perhaps even having pagan origins. Some scholars believe that the English word "Easter" comes from the Anglo-Saxon goddess Eostre, who represented spring, plantings, new beginnings and fertility. Much like how Christmas matches up with the winter equinox, there's thought that Easter was intentionally lined up with the spring equinox to encourage those more comfortable with pagan traditions to join Christianity. …
Video Goodnesses
(and not-so-goodnesses)