Is it art, or is it vandalism?
That's for the courts to decide.
I'm calling this one art. And maybe littering.
I've run across a lot of very out of place items while out walking east of town. This has to be one of the oddest.
Who in their right mind would take three large lantern batteries and set them on the side of the Saint Vrain Greenway about half a mile from the nearest road?
And who would dump an empty fanny pack in the grasses nearby?
I considered picking it all up and dropping it at the police station's lost and found. People already think I'm nuts, so this would only reinforce a fact already on record.
If you feel the need, click the image to embiggen.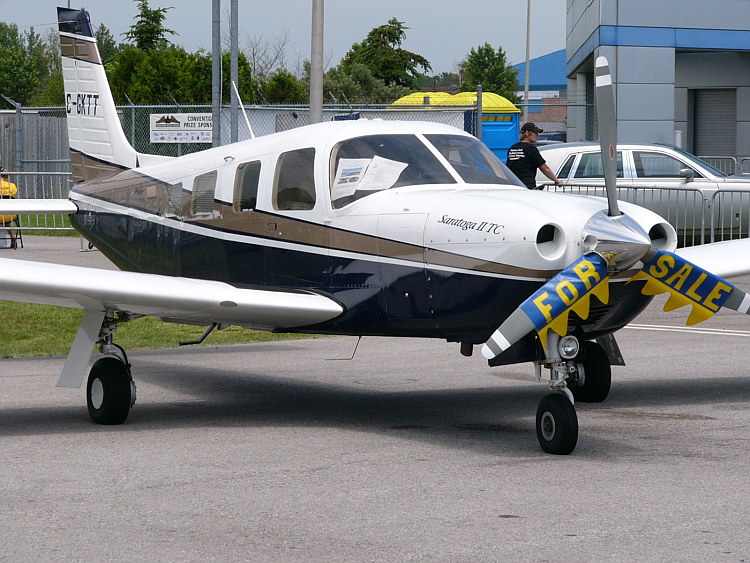 This Day In History: July 16, 1999
Friday, July 16, 1999 was one of those hazy, hot and humid July evenings in the northeast that everyone remembers fondly when buried in January snowdrifts. It's great beach weather but not the best conditions for flying, especially for a relatively inexperienced pilot.
John F. Kennedy Jr. and his wife Carolyn Bessette Kennedy had a family wedding to attend in Hyannisport in Cape Cod, Massachusetts. His cousin Rory, the youngest child of Robert Kennedy, was getting married the next day. Carolyn's sister was also tagging along; the couple was planning to drop her off at Martha's Vineyard.
The adorable little boy John-John who saluted his slain father's casket and grew up to be the "Sexiest Man Alive," took off with his two passengers in his Piper Saratoga single-engine plane from the Essex County Airport in New Jersey. Usually not a risk-taker like many of his cousins, Kennedy was determined to make the flight despite the reservations of more experienced pilots who discouraged him from doing so. …

Click the image for a larger view of the actual billboard
They say a picture is worth a thousand words, but some pictures are also worth a few gallons of throw-up. In the latter category, you can place a new billboard that's been rented near the site of next week's Republican National Convention in Cleveland Ohio. The non-profit group "Plant Peace" has put up a billboard that depicts presumptive Republican presidential nominee Donald Trump making out with Senator Ted Cruz (R-TX), not as a way to protest slash/fic, but to send a deadly-message:
What Donald, Ted and the republican platform either fail to realize, or realize and just don't seem to care about, is that their words and actions toward our LGBT family — especially LGBT children–have meaning and impact. LGBT children hear these messages telling them they are nothing but second class citizens and are left feeling somehow broken or "less than."
We challenge the GOP to think about how many times their children could hear messages like these and not be impacted or question their value and worth? These messages sink our young people into a spiral of depression and directly correlate to queer youth attempting or actually committing suicide. The blood of these children is on the hands of the anti-LGBT platform of the republican party. …
DEGREE OF DIFFICULTY: When children are dying because of negative messages, it's time to change the message.
Be sure to click the links in the quote above.
Governor Chris Christie, of New Jersey, angrily refused to pick up Donald Trump's dry cleaning during a tense encounter between the two men on Friday, campaign sources confirm.
The ugly scene unfolded at the billionaire's offices in midtown Manhattan, shortly after Trump revealed that his Vice-Presidential pick would be Governor Mike Pence of Indiana.
According to Trump aides, Christie stomped into the presumptive Republican nominee's office and hurled a dry-cleaning ticket onto his desk, telling Trump, "You can pick up your own damn dry cleaning." …
The following ten musicians left us with classic hits that are forever ingrained in our hearts and soul. Although many of us look upon these artists as legends whose work and iconic images will stand the test of time, few know of the tragic heartache they endured in life.
10. Frank Sinatra And Dean Martin
On January 6, 1977, Frank Sinatra took the stage at Caesars Palace with a gut-wrenching feeling, knowing that the two-engine Learjet carrying his mother had yet to arrive as scheduled in Las Vegas.
The plane had taken off in adverse weather conditions from Palm Springs and quietly disappeared from the radar screen three minutes later. Three days later, the remains of Natalie "Dolly" Sinatra and three others were recovered from the wreckage in the snow-covered San Gorgonio Mountains.
In March 1987, Captain Dean Paul Martin, the 35-year-old son of singer Dean Martin, was at the controls of an F-4C Phantom jet during a routine training mission when he also vanished from the radar screen 10 minutes after takeoff. His body was later recovered after his jet also inexplicably crashed on the San Gorgonio. …
After a day of ridicule for a poorly designed Trump/Pence campaign logo that launched a thousand memes, the Trump campaign disappeared the design from their official website overnight.
Following the Twitter announcement of Indiana Gov. Mike Pence as businessman Donald Trump's choice of a running mate should he still be given the GOP presidential nomination, the logo was unveiled online and immediately became the object of derision.
With some commenters noting the T&P styling and comparing it to dangling toilet paper coming off a roll, others pointed out the penetration of the Trump 'T' into the Pence 'P' had a disturbing sexual connotation that became the subject of much mirth.
Full Frontal host Samantha Bee's crack staff almost immediately posted and animated GIF (see below), under the heading: "Breaking the Mattress of America."
Breaking the mattress of America. pic.twitter.com/M4Cq62YS2c

— Full Frontal (@FullFrontalSamB) July 15, 2016
…
An eccentric band of conservatives thought they could make a last stand against the presumptive nominee, but wound up only strengthening Trump as he marches to the nomination next week.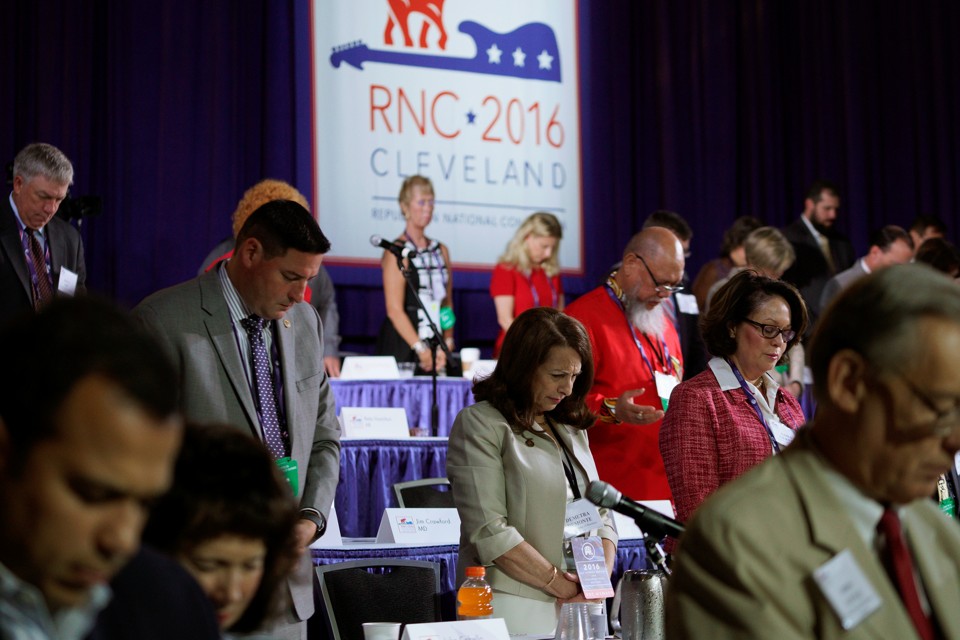 Here is how they imagined it would go down: On the floor of the Republican convention next week, when the states were called, one by one, to submit their presidential votes, the delegates would rise up.
"Objection!" a voice would shout, early in the alphabet—perhaps it would be Lori Hack, the Arizona delegate whose state GOP was trying to get her disqualified for announcing she wouldn't support the presumptive nominee, Donald Trump. Or perhaps it would be someone else, one of a handful of other delegates who have brought lawsuits, spoken their minds, or been threatened with sanctions for refusing to support Trump.
The objectors would demand their renegade votes be counted rather than the official tallies their state leaders were reporting. (Under Arizona's delegate-allocation rules, for example, Trump won all 58 of its delegates when he won the state's March primary.) The convention chairman, House Speaker Paul Ryan, would recognize and count them. …
There's a hidden world of conspiracy and intrigue out there, so it's no surprise that conspiracy theorists love to speculate about various unexplained deaths, particularly if the victim has some connection to politics or espionage. From a Native American activist found shot in the head to a Russian politician beaten to death in a hotel room, the deaths on this list continue to attract some fairly fevered speculation.
10. Eugenio Berrios
In 1995, Eugenio Berrios's skeleton was unearthed on a beach in Uruguay. Berrios was a chemist who had become notorious for his work with Chile's DINA intelligence agency. During the US-backed Pinochet dictatorship, he produced sarin gas and other chemical weapons in the basement of a Santiago villa.
After Chile became a democracy, Berrios was ordered to testify about his activities. Instead, Chilean intelligence officers smuggled him to Uruguay. However, Berrios feared for his life and escaped to a police station. Within hours, Uruguayan military intelligence surrounded the station and forced the police to hand him over at gunpoint. …
The city says its police are ready for the Republican National Convention, but in the year of Trump, everyone is on edge.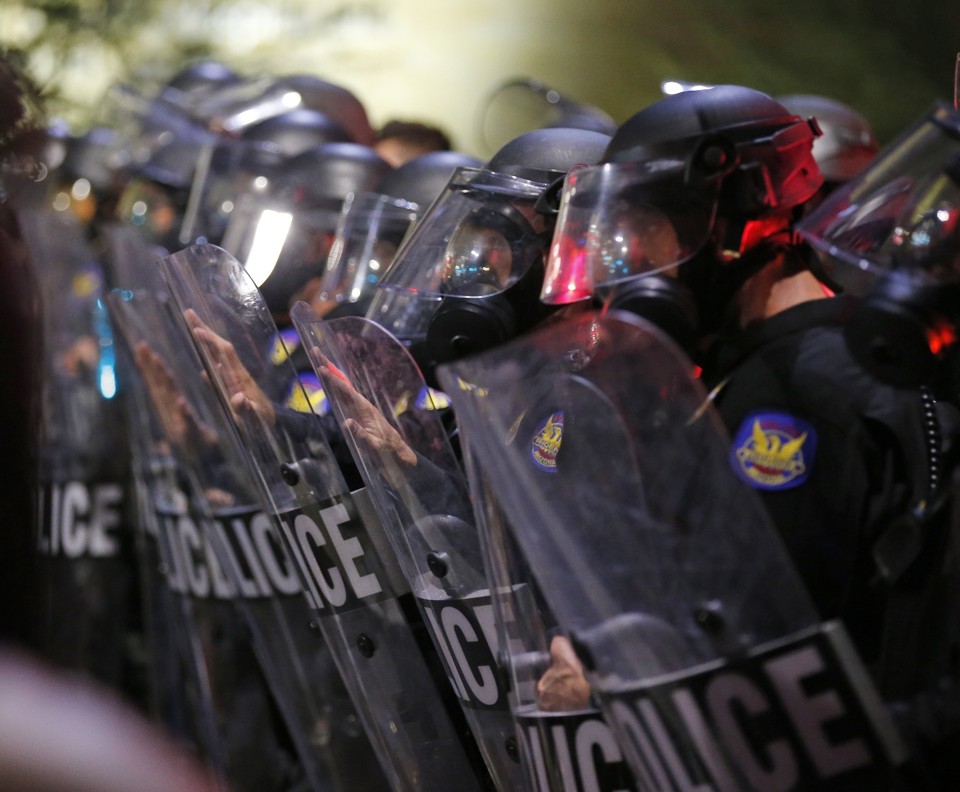 Modern party conventions are designed to be dull—or, at least, extremely predictable. Inside the hall, a candidate's aides work to create a meticulously stage-managed event, with no surprises from speakers or surrogates. Outside the hall, law-enforcement agencies and city officials try to ensure a similar level of control, granting enough room for constitutionally mandated protests while still guaranteeing safety and limited disruptions to the conventioneers the city wooed.
But conventions are just one way in which Donald Trump has shaken up this campaign season. The Republican National Convention in Cleveland is on course to be an unusual event: Many top party figures are skipping it, some officials are still trying to topple Trump, and the plans of the presumptive nominee, a renowned showman, are still opaque. Because of this chaotic situation, and because Trump rallies have sometimes attracted violence throughout the election process, there's some concern that the scene outside the Quicken Loans Arena could be equally chaotic. The people of Cleveland, attendees, and protesters are bracing for a raucous scene in the streets of the Forest City. …
• Lawsuit accuses DoJ of 'failure by design' through use of decades-old system
• DoJ refuses to use new $425m software on freedom of information requests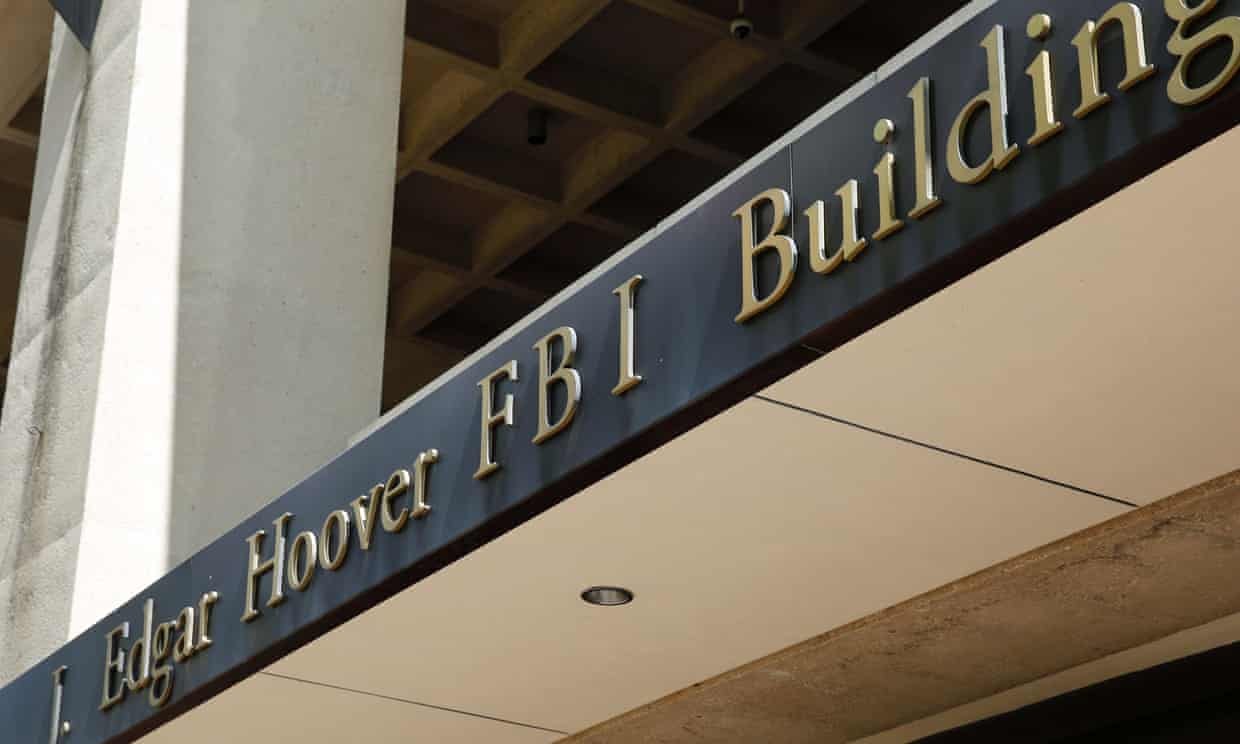 A new lawsuit alleges that the US Department of Justice (DoJ) intentionally conducts inadequate searches of its records using a decades-old computer system when queried by citizens looking for records that should be available to the public.
Freedom of Information Act (Foia) researcher Ryan Shapiro alleges "failure by design" in the DoJ's protocols for responding to public requests. The Foia law states that agencies must "make reasonable efforts to search for the records in electronic form or format".
In an effort to demonstrate that the DoJ does not comply with this provision, Shapiro requested records of his own requests and ran up against the same roadblocks that stymied his progress in previous inquiries. A judge ruled in January that the FBI had acted in a manner "fundamentally at odds with the statute".
Now, armed with that ruling, Shapiro hopes to change policy across the entire department. Shapiro filed his suit on the 50th anniversary of Foia's passage this month. …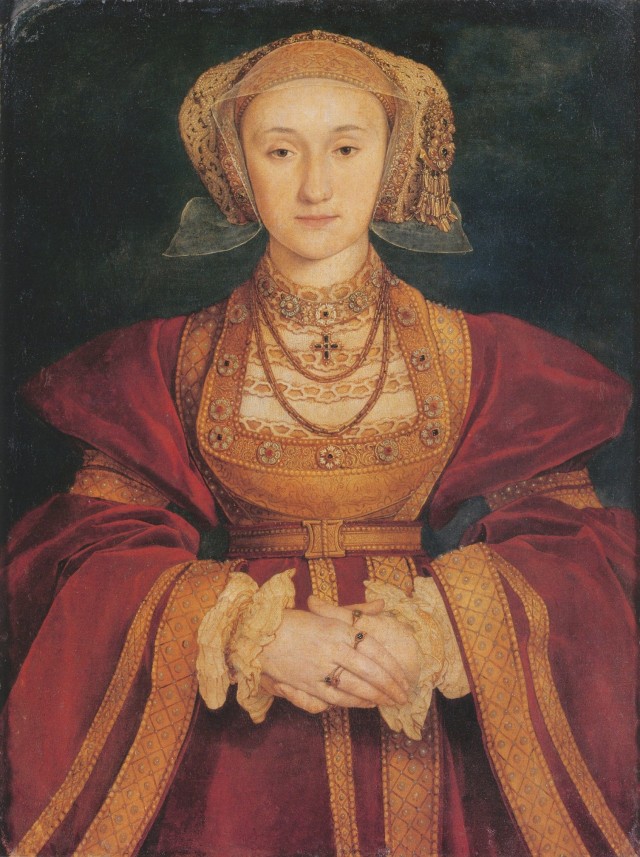 This Day In History: July 16, 1557
Anne of Cleves was arguably the luckiest of Henry VIII's six wives. Had she been less agreeable, she could have found herself facing the executioner's block, but instead she led a happy life of luxury and privilege. When she died on July 16, 1557, it was as the late King Henry's "beloved sister" and one of the highest ranking and most beloved ladies in England.
Anne of Cleves was the fourth wife of Henry VIII. She was definitely not his first choice for the job. But since Henry's marital track record was so poor (one wife tossed to the curb, one executed, one supposedly allowed to die to save the heir she was birthing), the eligible royal ladies of Europe were hardly jumping at the chance to be the new Queen of England. …
What Hillary Clinton got wrong about race relations.

Speaking at the site of Abraham Lincoln's "House Divided" speech, Democratic presidential candidate Hillary Clinton urged Americans to try to see through the eyes of police officers, African-Americans and Latinos, and Donald Trump supporters. Here is her full speech.
In a speech this week at the Old State Capitol in Springfield, Ill., Hillary Clinton called for racial unity by invoking the words of Abraham Lincoln. She said he "defended our Union, our Constitution, and the ideal of a nation 'conceived in liberty and dedicated to the proposition that all men are created equal.'" She added that Lincoln "deeply believed everyone deserved — in his words — 'a fair chance in the race of life.'"
Clinton may not have realized it, but both her choice of symbols from the past and her message for the present were mistakes.
Though he's now often seen simply as a hero of emancipation, Lincoln had a far more complicated history on race. For years, like most Americans of his time, he espoused white supremacy, and he didn't believe until the last year of his life that blacks and whites could live on equal terms in an interracial democracy. But he would later also take positions against racism that would be radical even today, calling for reparations for former slaves and urging newly freed black Southerners to defend their rights against white racists through force of arms.
Beyond that, Clinton's call for everyone to "do the work" to unite against hatred overlooks the fundamental fact that it's whites — and only whites — who must work to fix the racist structures in our society. …
It's been widely discredited as unethical and ineffective, yet ex-gay therapy is still prevalent across the US – and a move is under way to add a pro-conversion therapy plank to the Republican party platform at its convention next week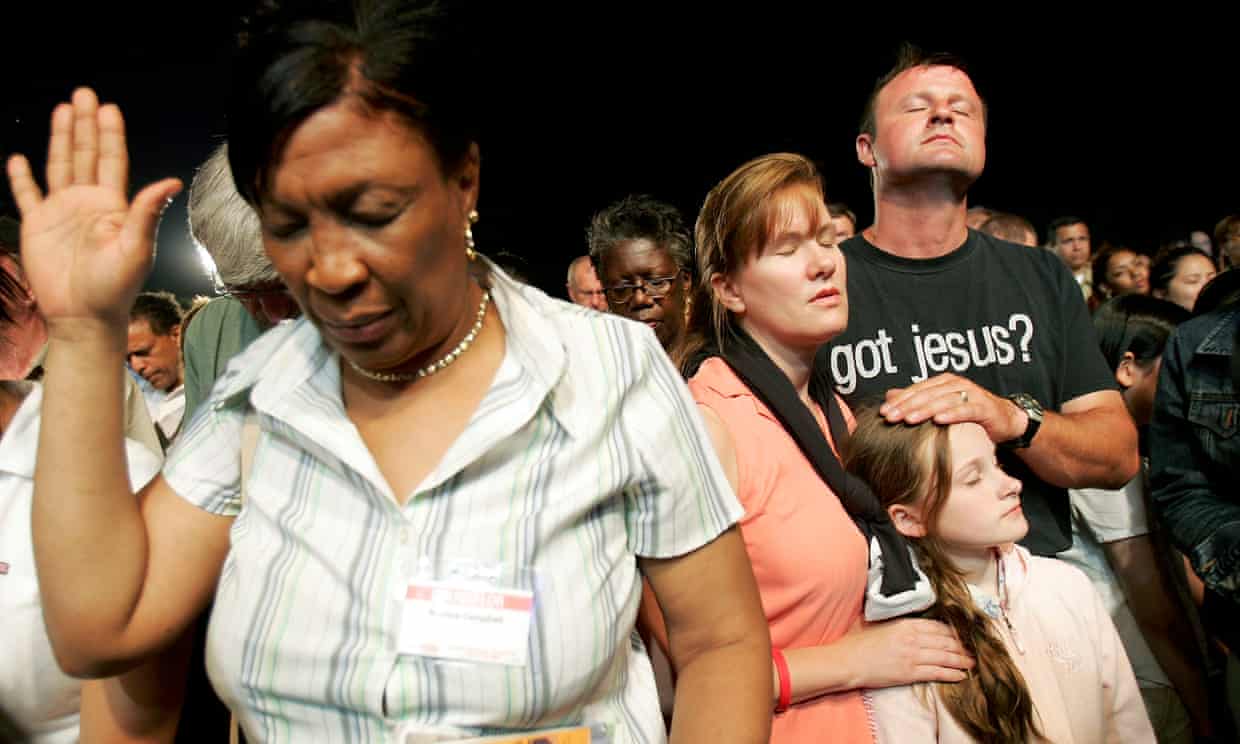 Brian Nesbitt's therapist made a suggestion in one of their sessions: put a rubber band around a wrist. Every time he had self-destructive thoughts he should snap it so it stung. "That was supposed to help curb my desires," he said.
But Nesbitt was not aiming to give up smoking or quit alcohol. He was trying to think himself straight. Whenever he had sexual thoughts about a man he needed to flick the band against his skin. Another time, the therapist made a strange request: close your eyes and turn yourself on.
"I fantasized about this guy I was attracted to and I started to get a little bit aroused; he's having me kind of voice these fantasies out loud," Nesbitt said. "Basically all of a sudden my nose just became on fire. What had happened was … he broke an ammonia capsule underneath my nose and now all of a sudden I've got this burning sensation, my eyes and nose were watering."
The aversion tactics failed, as did the exorcisms performed by members of a Church of Christ near Fort Worth. "I was just sitting there, they were all laying hands on me and trying to cast out a demon and all this stuff and I remember just thinking: this is the most ridiculous bullshit I've ever been through in my life," Nesbitt said. "The only thing they managed to exorcise was my faith." …
Nobody wants a bad, but a lot of our behaviors just about guarantee a bad. We leave ourselves open to major problems without even realizing it on a daily basis — and not just "the sky is falling" fears. These are all things that absolutely could lead to a horrible week. Like, you are definitely guilty of …
#5. Leaving Your Laptop Out At Starbucks While You Pee
When you ask the bespectacled maybe-a-lawyer at the table next to you to watch your computer while you take your morning pee (read: coffee dump), you're really saying, "Hi! Sorry, would you mind confronting a criminal on my behalf, possibly at great personal risk to your physical safety? I'm a stranger." This is absurd. What you should do is have social anxiety so great that you don't even ask anyone, instead leaving your $1,000+ possession out in the open, like Nemo in that part of Finding Nemo where Nemo is in danger.
Ohhhhhh careful, little guy!!!
Or maybe you're not worried at all. Maybe you're just so trusting, and so unwilling to risk losing your hard-earned table by packing up your laptop, and also you think wearing a catheter for non-medical reasons is "weird." So you head off to the powder room without a care in the world. This is like leaving a stack of hundos out in public and just trusting that no one has opposable thumbs. …
In the late 1970s, Douglas Vakoch's science fair project had nothing to do with baking-soda volcanoes, battery life, or any other school kid standards. Instead, it was about aliens—and how humans might talk to them.
For Vakoch, the saying is true: Past is present. He grew up to be the Director of Interstellar Message Composition at the SETI Institute, whose goal is to understand and explore life on Earth and beyond. And then, just last year, he formed a new organization called METI International, for "Messaging Extraterrestrial Intelligence." Many in his community think that humans aren't ready to broadcast to whoever's out there. But his group wants to phone ET anyway.
METI International is the sprout of the seed planted during that long-ago science fair. In his project, teenage Vakoch looked at a message that astronomer and SETI pioneer Frank Drake sent using the Arecibo telescope in 1974. The contents were simple, including a pixelated map of the solar system, information about DNA, and a dot-matrix human. "I wanted to expand that to not just have a static image of a human being, but basically an animated series of images," he says, zooming in on the face, then the eyes. …
You better watch who you're calling "bird brain." A new study in the journal Science suggests that some birds are smarter than we realized.
The study, which was conducted by zoologists Antone Martinho III and Alex Kacelnik at Oxford University, found that newborn ducklings are capable of comprehending complex concepts such as "same" and "different" — abstractions that we typically think are beyond the capacity of most animals.
"The claim that abstract relational thinking is a unique ability of human beings can no longer be supported," University of Iowa experimental psychologist Edward Wasserman wrote in an accompanying analysis. "Although animals may not be able to speak, studying their behavior may be a suitable substitute for assaying their thoughts, and this in turn may allow us to jettison the stale canard that thought without language is impossible." …
New discoveries are made all the time that change the way we regard events and cultures of our past. Just in the last few years, many archaeological finds provided us with new perspectives on established chapters of history.
10. Bobcat Ceremonial Burial
While going through the Illinois State Museum's collection of Native American artifacts, anthropologist Angela Perri found a box labeled "puppy" which she expected to be filled with dog bones excavated from a burial mound of the Hopewell culture. Instead, the bones belonged to a bobcat.
The discovery was notable for two reasons: It was the only decorated wildcat burial found in North America and the only animal ever found buried alone in its own mound.
Since the bobcat was only a kitten when it died, anthropologists suspect that it was raised as a pet. Inside the mound, they also found a necklace which Perri believed served as the cat's collar. …
"Pokemon Go Ultimate" requires battery removal or Device Manager to be uninstalled.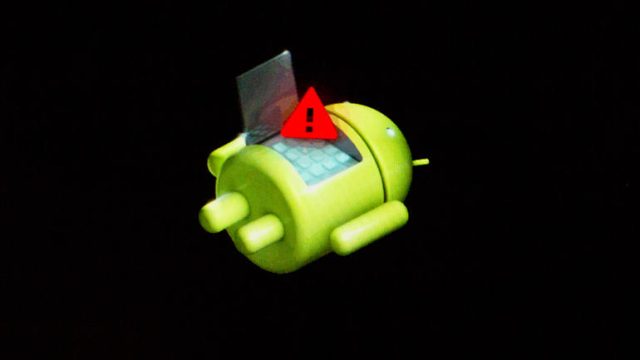 Badware purveyors trying to capitalize on the ongoing Pokémon Go frenzy have achieved an important milestone by sneaking their fake wares into the official Google Play marketplace, security researchers said Friday.
Researchers from antivirus provider Eset report finding at least three such apps in the Google-hosted marketplace. Of the three, the one titled "Pokemon Go Ultimate" posed the biggest threat because it deliberately locks the screen of devices immediately after being installed. In many cases, restarting an infected phone isn't enough to unlock the screen. Infected phones can ultimately be unlocked either by removing the battery or by using the Android Device Manager.
Once the screen has been unlocked and the device has restarted, the app—which by now has the title PI Network—is removed from the device's app menu. Still, it continues to run in the background and surreptitiously clicks on ads in an attempt to generate revenue for its creators. …
As she sat in an innertube at Boulder's Eben G. Fine Park this morning, Nina Bispham prepared for her first-ever experience tubing to work.
"I had to get to work somehow," Bispham said. "Just saving the environment one day at a time. In my tube."
Hundreds of people like Bispham chose to save some gas today by eschewing the highways for the much wetter Boulder Creek during the ninth annual Tube to Work Day.
"Best morning ever," said Jackson Frailey after tubing down to the Broadway underpass.
Added his friend Dutch Anna: "There was a lot of bumping and grinding the whole way down. We have to do this more often." …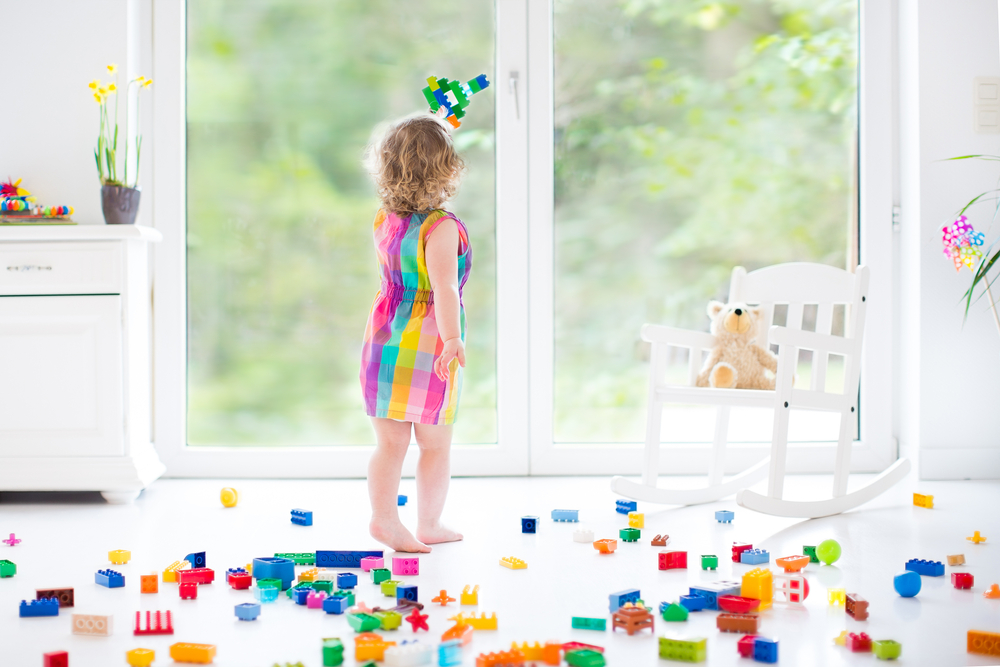 James asks: Why does it hurt so much when you step on legos with bare feet?
Right up there with how the gun on the original Duck Hunt game worked, why it hurts so much to step on a Lego brick is one of the questions we're asked the most, so it's high time we answered it. As anyone who's done it knows, stepping on a Lego block is something akin to being shot in the foot by a knife soaked in wasp venom. In truth, this is an inherent danger of allowing a child to exist in your home.
While we'll never know who was the first person to step on a Lego block and curse the day Kirk Kristiansen "borrowed" the idea of Lego bricks from the patented "Kiddicraft Self-Locking Building Bricks," we can answer the question of why stepping on one of the little buggers hurts so much more than many other common household items. The answer partially lies in how insanely sensitive to pressure, pain and practically everything else our leg-hands actually are. …
Video Goodnesses
(and not-so-goodnesses)
Bill is joined by pollster Frank Luntz for a discussion of the 2016 Presidential campaign and the divisions shaping the electorate.
Bill shares a few fun facts from Donald Trump's upcoming "Us Weekly" feature on the July 15, 2016 episode of Real Time.
In his editorial New Rule, Bill Maher observes how technology has allowed work to encroach upon our social lives, and suggests we build a wall between the office and the home.
THANKS to HBO and Real Time with Bill Maher for making this program available on YouTube.
Fox News wouldn't air this ad, so we're bringing it straight to you.
A number of studies have documented the persistent pattern of bias and distortion in Fox News climate reporting — and those of other Rupert Murdoch broadcast properties around the world — including the Wall Street Journal. Fox News and Fox Business anchors repeatedly call climate change a hoax, claiming that CO2 does not cause global warming and the earth hasn't warmed from human activities.