We're All Ears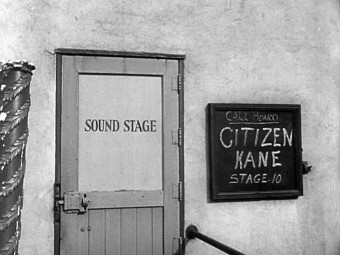 This Day In History: January 8, 1941

As the year 1941 dawned, 24-year-old Orson Welles had just finishing making what is largely considered one of the best films of all time – Citizen Kane. But at the time, he was having a difficult time getting his picture released. Why? Because Hollywood's Boy Genius had stepped on the toes of the world's most powerful Newspaper mogul.

The trouble began when Hollywood gossip columnist Hedda Hopper was invited to view a screening of the as-of-yet unfinished version of Citizen Kane on January 3, 1941. This infuriated her competition, Louella Parsons, the Hollywood reporter for Hearst's papers. Like just about everyone else who would see the film, when Parsons did get to see it, she immediately saw the similarities between Charles Foster Kane and William Randolph Hearst. ...
The Working Families Party has pushed the political debate to the left in the states where it's already active. Now—in the era of Occupy and Bernie Sanders—it's ready to take that fight nationwide.
At a recent private dinner in Manhattan, a small group of leftists plotted to take over America.

The group, a dozen community organizers and activists from all over the country, had convened at a sushi restaurant in the Flatiron District with the leaders of the New York-based Working Families Party. They were heads of organizations from Boston to Albuquerque, with names like National People's Action and Washington Community Action Network. And they were there to hear why their states should form their own chapters of the insurgent party, in order to capitalize on the country's rising liberal tide and push the national conversation leftward.

The party's deputy director, Jon Green, a pale, bespectacled 42-year-old, made the pitch. "In 2010, we saw the Tea Party yank the entire political discourse way to the right," he said. The Tea Party was powerful, he said, because it was boldly ideological; it recruited and groomed candidates; and it created a strong national brand. "Our view is that there isn't anything analogous to that on the left, and there ought to be." Heads nodded around the table.

The Working Families Party's agenda—frankly redistributionist and devoted to social equality—targets a class of Democratic elected officials who, in the view of many liberals, seem to listen more to their moneyed donors than to the left-wing rank and file. Aggressive, tactical, and dedicated to winning, the WFP would like to force Democrats—and the country—to become more liberal by mobilizing the party base, changing the terms of the debate, and taking out centrist incumbents in primaries. ...
DEGREE OF DIFFICULTY: Long-form journalism at its finest. Plan to spend a while.
The Institute for Energy Research does the math for you.
The Tesla Powerwall promises to power your home in a more efficient, green way than traditional energy options, all for a manageable cost. The Institute for Energy Research looked into the numbers and found that it would take 38 years for the Powerwall to pay for itself if your home isn't already hooked up with the proper solar-power connections. If your house does have the necessary solar-cell components, it'll take about 31 years for Tesla's Powerwall to break even, IER says.

The institute assumed a cost of $7,340 to buy and install the Powerwall and DC-to-AC inverter via SolarCity (a figure initially reported by Lifehacker Australia). It calculated the savings over time using peak-rate pricing, which nets the Powerwall $0.53 in electricity savings per day. That's about $193 a year in savings. If you use solar power to charge the Powerwall, you'll net $358 in annual savings and pay off the Powerwall in 31 years, according to IER. ...
On the night of January 2, 2016, an armed militia group occupied a government building in Malheur National Wildlife Refuge in Oregon to protest federal land management. The standoff is the latest in a long string of recent incidents involving antigovernment groups. Some have been dangerous. Some have been laughable. The common factor is that all of them have been certifiably insane.

10. The Bundy Farm Standoff In Nevada

As of January 2016, the Oregon standoff appears to be the work of Ammon Bundy and his two brothers. If the name sounds familiar, that's because they've done this before. In April 2014, the Bundy boys and their father, Cliven, took on the federal government in an even bigger armed standoff. Incredibly, they won.

The Nevada standoff started when the Bureau of Land Management (BLM) slapped Cliven Bundy with a $1.1 million fine for unpaid cattle grazing fees. When Bundy refused to pay, the BLM confiscated 380 cows. Bundy's response was to reach for his weapons, call up his friends, and begin an armed standoff that lasted over a week.

At its height, the Nevada standoff attracted 600 "patriot" and militia members. Men with assault rifles took up sniper positions on a freeway overpass. Women and children faced down armed BLM agents across a riverbed. ...
I really don't.
Ed. I really don't need one either.
My first response when I heard about the First Response Bluetooth pregnancy test was this: Nope. Nope, nope and nope. Of all the things in my life that need to be "connected" or "have an app," a pregnancy test ranks dead last. Taking a home pregnancy test is one of the most private rituals that a woman of childbearing age can have. It is also one of the scariest and most heart-wrenching experiences a woman can go through. And to somehow turn it into a way to piggyback on the Internet of Things trend strikes me as terribly opportunistic and even a little insensitive.

For starters, the product doesn't even seem necessary. For the most part, the Bluetooth pregnancy test works just like an ordinary one: A woman pees on a stick, and it tells her if she's pregnant. The difference here is that there's an app. The app lets you know if the stick is working and if you've provided enough urine for the test. Which, OK, fine, does seem somewhat useful, though I don't see why this requires an app -- surely this sort of information can be integrated into the stick itself.

From there, things quickly become ridiculous. ...
Touring the World of Coca-Cola.
Beer buffs have brewery flights; oenophiles have Napa tours. The sodaphile has but one temple: the World of Coca-Cola at Pemberton Place, a museum-slash-advertisement in the heart of Atlanta.

A red can of Coke is a modern symbol of the bland sameness of global culture, the Coca-colonization of American capitalism, and what Andy Warhol once described as a great leveler. ("No amount of money can get you a better Coke than the one the bum on the corner is drinking.")

Yet at the temple to the brand, the draw—the perk of the $16 admission—is a room of limitless samples where nothing tastes like Coke. Soda fountains are arranged by continent around tall chrome poles, and each drink at each fountain represents a different country. Gathered together, the array represents a muscular display of American capital's reach, the soda equivalent of a hunting-lodge trophy room. (Still, the one hundred-plus varieties on tap represent but a skinny sliver of the corporation's 3,500 products.) Through it all, puffing like a nineteenth-century train through virgin forest, weaves a factory line that carries classic American Coca-Cola bottles toward the exit. ...
Absence may make the heart grow fonder, but having a loved one vanish sickens the soul. When that kind of absence ails you, there's no better remedy than having that loved one resurface. The families on this list were torn asunder by folly and horrifying happenstance and then scattered like puzzle pieces in a hurricane. But somehow, whether through surreal luck or dogged determination, they got pieced back together.

10. The Long Way Home

A fortune-teller once promised Saroo's mother that she would see her son again someday. He had gone missing at age five after an ill-fated nap at a train station.

He was traveling home with his older brother when he seized an opportunity to sleep during a stopover. His brother was supposed to wake him when the train arrived home, but he awoke alone. His brother's bisected body was found strewn across the tracks a month later.

Armed with nothing but a five-year-old's innocence, Saroo boarded the first train he saw, thinking it would take him home. Instead, it brought him to Calcutta, some 1,200 km (750 mi) away from his native Khandwa, India.

Young and illiterate, Saroo lived as a beggar on Calcutta's dangerous streets and grew accustomed to the uglier side of humanity. He learned how to identify potential child predators and treated trust as a luxury he couldn't afford. ...
It was the largest known child-pornography site on the Dark Web.
The Federal Bureau of Investigation infiltrated and shut down what it called "the largest remaining known child pornography hidden service in the world" this summer, using a hacking method to track IP addresses on the Dark Web, Vice Motherboard reported. The Dark Web bulletin board site, named "Playpen," launched in August 2014 and within one year had garnered 215,000 accounts with 11,000 unique visitors each week.

Motherboard broke down the FBI's hacking process as follows: The bureau seized the server running Playpen in February 2015, but didn't shut it down immediately. Instead, the FBI took "unprecedented" measures and ran the site via its own servers from February 20th to March 4th, at the same time deploying a hacking tool known internally as a network investigative technique. The NIT identified at least 1,300 IP addresses belonging to visitors of the site. ...
Apps with as many as a million downloads removed following their discovery.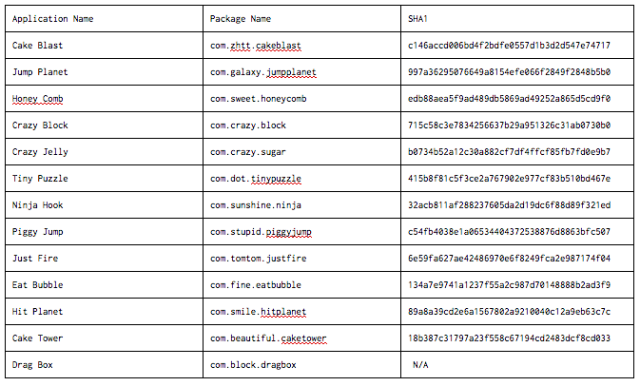 Google has banished 13 Android apps from its Play marketplace after security researchers found the apps made unauthorized downloads and attempted to gain root privileges that allowed them to survive factory resets.

One of the 13 apps, which was known as Honeycomb, had as many as one million downloads before it was removed, according to researchers from Lookout, the mobile security provider that spotted the malicious entries. The apps boasted a large number of downloads and highly favorable user ratings, presumably thanks to the ability of one app to automatically download other apps and then leave rave user reviews for them. In a blog post, Lookout researcher Chris Dehghanpoor wrote: ...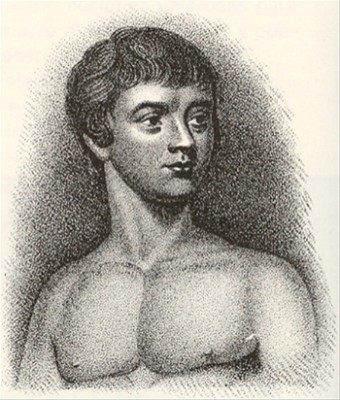 Today in History: January 8, 1800

Victor of Aveyron was a feral child who was believed to have spent most of his childhood surviving alone in the woods. Captured twice in 1798 and 1799, he finally stepped out from the woods on January 8, 1800 on his own, perhaps hoping to escape a harsh winter and remembering the kindness he'd experienced from humans in the past.

The villagers estimated the wild child's age to be around twelve. Most agreed the boy had been living in the woods for much of his life, given his lack of ability to speak, odd food choices and scar-covered body. ...
Facebook, Twitter, Apple, Microsoft and YouTube will attend the meeting with intelligence agencies to discuss terrorists on social media and encryption
Read the meeting's full agenda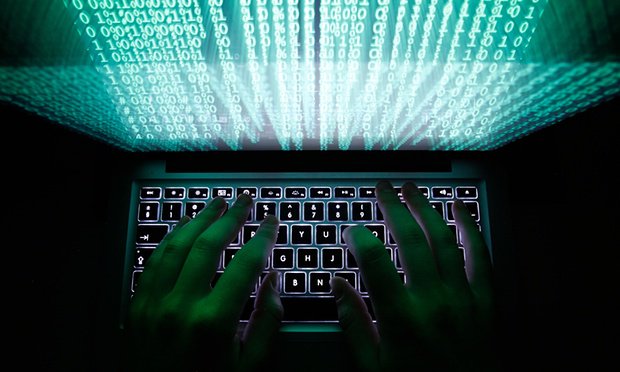 The White House will attempt to enlist Silicon Valley's major technology firms in its efforts to combat terrorism on Friday when a delegation of the most senior intelligence officials fly to California to meet with executives from companies including Facebook, Twitter, Apple, Microsoft, YouTube and others.

A copy of the agenda obtained by the Guardian indicates the White House seeks more or less to channel Silicon Valley's talent into its war against Islamic State and other extremist groups.

It states: "In what ways can we use technology to help disrupt paths to radicalization to violence, identify recruitment patterns, and provide metrics to help measure our efforts to counter radicalization to violence?" ...
Still staggering from sticker shock over the launch price of the Oculus Rift? Flummoxed that the virtual reality headset will cost $599 (or more, depending upon where you live)?

Let's be clear: Oculus has 99 problems, but $599 ain't one.

I'm not saying that 600 bucks (plus the cost of a high-end gaming PC, plus more for the Oculus Touch controllers that will launch later this year) is a mass-market price. But Rift does not need to be a mass-market product this year. Virtual reality, using the loosest definition of the term, already is mass-market. Google Cardboard costs $23.95 shipped to your door. There's one problem with Google Cardboard: it kind of sucks. Sure, you can jam your phone into it, strap it to your head, and see a 360-degree environment. In that sense, it "works." (That it works at all is the coolest thing about it). ...
WARNING: The following is gross and terrifying and is not for the faint of heart.

The operating room (or the "chop shop," to use the official name) is where doctors rearrange your bones, play with your toes, and replace your flesh with evil machine parts. It's a room of pain and death. And it's decorated with puddles of all sorts of human goo.

We wanted to learn more about the inner workings of the place, but all the surgeons we approached were too busy counting their money or drinking alone. So we spoke to a surgical technician, and she told us ...

#7. It Takes Remarkably Little Education To Get This Job

Before we get into some horrific details that may very well give you nightmares, let me introduce you to the job. First, I'm not a surgeon, or a doctor. I haven't been to medical school. But if you come in to the OR with a spurting wound, I'll be there.

"Where did I attend school? Maybe a better question right now is, 'How much blood do you have left?'"

An operating room is chock-full of depressingly educated surgeons, who've spent maybe a dozen or more years in college, med school, and residency. But the other folks in the OR are the surgical technologists like me, otherwise known as the scrub techs, who need no education beyond high school. In my state of Oklahoma, you don't even need any certification, though my hospital encourages it. There's just a quick entry course on surgical technology (20 percent "Here's what the body looks like" and 80 percent "Go to the hospital and watch people"), and you're in. ...
Though T-Mobile still wants to play games with words, the company has admitted it's slowing down streams as part of its unlimited video service.

T-Mobile customers who activate the company's controversial Binge On video service will experience downgraded internet connection speeds when viewing videos on YouTube or other sites that don't take part in Binge On, a T-Mobile spokesperson confirmed today. They'll also experience slower speeds when trying to download video files for offline use from websites that do not participate in Binge On, at least until the customer deactivates the service.

The confirmation brings clarity to questions that have swirled for weeks about Binge On. The service, which is turned on by default but can be switched off at any time, allows some T-Mobile customers to watch unlimited amounts of video from Netflix and Hulu (which are T-Mobile partners) but not YouTube (which isn't) without having those streams count against their data plans. ...
There is at least one fifth-grader who will not soon forget Ben Carson's visit Thursday to Cedar Rapids, Iowa: The one whom Carson helped single out as his class's "worst student" before a crowd of hundreds.

It happened when the Republican presidential candidate was trying to make a self-deprecating joke about his own academic ineptitude in grade school.

"As a fifth-grade student, I was a horrible student," Carson said, according to video captured by CBS News. "Anybody here in fifth grade? Who's the worst student?"

More than a half dozen students turned and pointed at one particular classmate, according to the Des Moines Register, and the room erupted in laughter. ...
Many belief systems ascribe to an intermediate state in between this world and the next. These "areas between" serve a range of purposes. Sometimes, it's judgment or reflection. Other times, it's merely passage or simply a holding area for those with nowhere else to go.

10. The Bosom Of Abraham

The Gospel of Luke refers to a place called the "Bosom of Abraham," where Jesus said in a parable that a deceased beggar named Lazarus resided after death. Some Jewish writings compare the Bosom of Abraham to a paradise, but early Christian works generally present it as a kind of limbo where the righteous who died before Christ's resurrection went to await his coming.

According to the Hellenic Testament of Abraham, Adam sits at the gate of Hell and Paradise, but later views have Abraham sitting there. This underworld was divided into two parts, Gehenna and Abraham's Bosom, separated by a large gulf in between. On one side, the souls of the wicked reside in continual torment. On the other side are the souls of the righteous, who enjoy a kind of paradise. Early Christian traditions, however, hold both as mere temporary holding tanks until the eternal revival in Heaven. ...
In December, when WIRED spoke to Andrew Moore, the dean of computer science at Carnegie Mellon, he said that 2016 would be the year that machines learn to grasp human emotions. Now, right on cue, Apple has acquired Emotient, a startup that uses artificial intelligence to analyze your facial expressions and read your emotions.

First reported by The Wall Street Journal, the deal is notable because, well, it's Apple, the world's most valuable company and one of the most powerful tech giants. It's unclear how Apple intends to use the company, but as Moore indicates, the tech built by Emotient is part of much larger trend across the industry. Using what are called deep neural networks—vast networks of hardware and software that approximate the web of neurons in the human brain—companies like Google and Facebook are working on similar face recognition technology and have already rolled it into their online services. ...
An ambitious 'swimmer' was plucked from the water yesterday by the Wellington Police Maritime Unit.

Weighing in at only about 250gm and with vibrant red hair, the wee rag doll was in for a cold night had she not been rescued by Senior Constable Craig Pickering and the Maritime Team.

"We could see that the poor thing was clearly in distress," said Snr Constable Pickering. "We hauled her on-board and treated her to a nice warm shower". ...
DEGREE OF DIFFICULTY: It is unclear if she lost her left arm before or after entering the water.

By the time Rainey Bethea was executed on August 14, 1936, most of the United States had ceased executing people publicly. This was in large part because of the natural ghoulishness of the event, combined with the propensity for mistakes that make the whole thing even more disturbing to watch. (This is still a major problem today with approximately 7% of lethal injection executions being botched in the United States.) However, in Kentucky in 1936 an execution could still be held publicly and, according to the jury at his trial, Bethea deserved such an end.

An orphan since about the age of 10, a 26 or 27 year old Bethea was accused of robbing, raping and strangling to death a wealthy 70-year-old Elza Edwards in Owensboro, Daviess County, Kentucky on June 7, 1936. Because a potential death sentence for robbery and murder under Kentucky law called for electrocution at the state penitentiary in Eddyville, the prosecutor, wanting the potential execution to take place in Owensboro, only went forward with the charges of rape, which carried the possible sentence of public hanging. ...
Today's Video Goodnesses
CAUTION: Some language may not be appropriate for work or children.
CAUTION: Some language may not be appropriate for work or children.