IN SOLIDARITY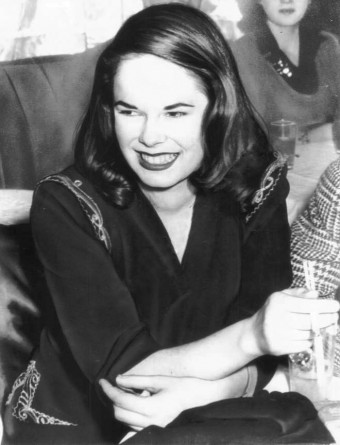 This Day In History: June 16, 1943
He was a middle-aged living legend with three failed marriages behind him. She was the barely-legal daughter of a world famous playwright. No-one thought it would last, but they had one of the most enduring relationships of any couple subjected to the scrutiny of the public eye.
Oona O'Neill's parents divorced when she was two years old, and her famous father made only occasional appearances in her life. She attended the exclusive all-girls Manhattan boarding school Brearley, where she palled around with fellow socialite Gloria Vanderbilt and dated Orson Welles and J.D. Salinger.
Shortly after graduation, Oona headed west to Hollywood to try her hand at acting. She met Chaplin at the home of her agent, who was recommending her for a part in one of Charlie's films. She did far better than that. …
What specific action can citizens take to reduce gun violence in the United States?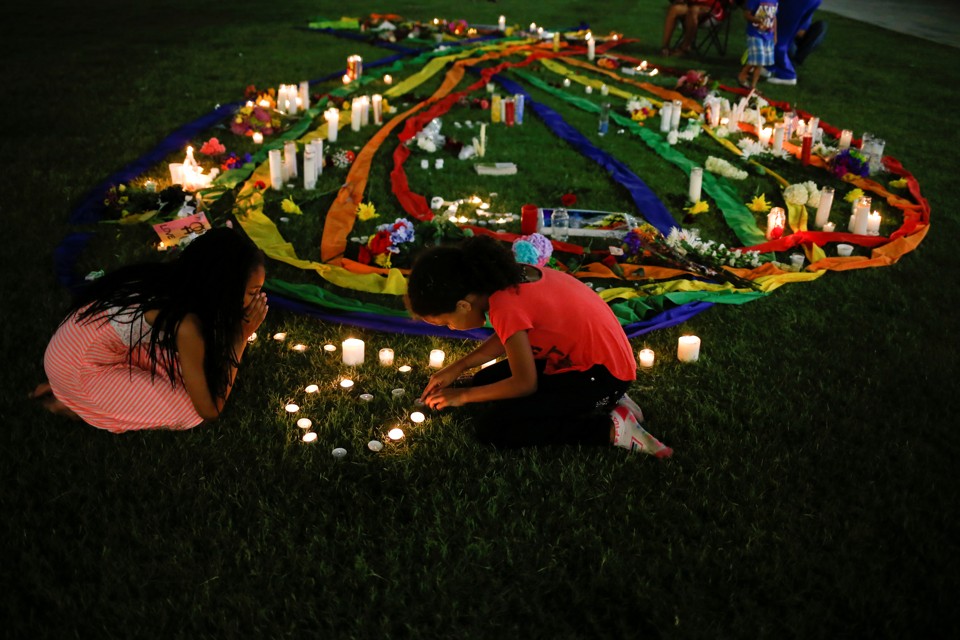 The aftermath of a mass shooting in the United States is, at this point, a well-scripted affair. Usually, the dead are still being counted when the platitudes begin to roll in.
Thoughts and prayers are issued, moments of silence are observed, famous buildings are either illuminated or darkened, and candlelight vigils are held. Soon, the therapy dogs amble through broken towns, nuzzling people who feel numb. Then come the strongly worded editorials. A presidential motorcade arrives. After that, it isn't very long before the homemade signs and teddy bears vanish.
Less than a week since the massacre at an Orlando nightclub, we are somewhere in the middle of this process. It is understandable why Americans might have, by now, resigned themselves to the idea that mass shootings are just part of what it means to live and die in the United States. Stricter gun laws proposed in the wake of mass shootings routinely fail in Congress. And in states with Republican-controlled legislatures, The New York Times found, it's often easier to buy a gun after such an attack. "If even the slaughter of 20 small children cannot end America's infatuation with guns," The Economist wrote in 2012, referring to the mass killing in Newtown, Connecticut, "nothing will." …
I called my senators. If you're in the US, you should, too. https://t.co/C8no5v7q2F

— MattDWilson AA-1125 (@TheMattDWilson) June 16, 2016
Days after the deadly mass shooting in Orlando, Fla., the American Medical Association says it is adopting a policy calling gun violence in the U.S. "a public health crisis," and it says it will actively lobby Congress to overturn 20-year-old legislation blocking research on gun violence by the Centers for Disease Control and Prevention.
"Even as America faces a crisis unrivaled in any other developed country, the Congress prohibits the CDC from conducting the very research that would help us understand the problems associated with gun violence and determine how to reduce the high rate of firearm-related deaths and injuries," AMA President Steven Stack said in a statement.
The AMA, the largest physicians group in the U.S., says it has supported gun control since the 1980s, and as recently as 2013, the association called the uncontrolled ownership and use of firearms "a serious threat to public health" because "the weapons are one of the main causes of intentional and unintentional injuries and deaths." …
Within the last few decades, public acceptance of lesbian, gay, bisexual, and trans relationships and marriages has steadily increased, from abysmal levels in the 1970s (with a 1973 poll revealing 70 percent of the American public holding the opinion that gay relationships "are always wrong") to an outright majority today.
However, it would be impossible to deny that these are still dangerous times in which to be gay or trans, as recent events have shown us that anti-LGBT hate is still very alive. Since people tend to hate what they fear and fear what they do not understand, we thought it might be helpful to put forth some interesting and perhaps underrecognized facts about the LGBT community.
10. They Are Fewer Than You Probably Think
Recent Gallup Poll data shows that—with a couple of exceptions—the gay community is spread quite evenly across the United States, with only about 3.5 percentage points separating the highest concentration in San Francisco (with 6.2 percent of the population) and the lowest concentration in Birmingham, Alabama (with 2.6 percent). If those numbers surprise you, though, you're not alone. Americans tend to vastly overestimate the percentage of the population which they believe to be gay.
Asked by pollsters to take their best guess, a random sampling of over 1,000 adults in 2015 arrived at an average number of 23 percent—about six times the figure of 3.8 percent, the most recent one obtained by Gallup. More conservative respondents tended to guess lower than their more liberal counterparts, but fewer than 1 in 10 respondents guessed correctly. …
'We're going to go until we're absolutely satisfied that we've uncovered every bit of evidence' on Omar Mateen, US attorney for Florida said on Wednesday
Families of victims of the gay nightclub massacre in Orlando could be forced to wait years for justice as detectives interview hundreds of people and comb through vast hoards of digital media.
The FBI has published a "seeking information" poster with four pictures of gunman Omar Mateen, 29, appealing for the public to come forward with leads and tips. Its investigation will extend deep into the American-born Muslim's past and is not expected to conclude any time soon.
"We're going to go until we're absolutely satisfied that we've uncovered every bit of evidence that's out there and we've reviewed every possible charge," Lee Bentley, US attorney for the middle district of Florida, told reporters on Wednesday. "That's when this investigation will end. It might be a matter of days, it could be weeks, it could be years. There's simply no way to determine at this time how long the investigation will last." …
Presumptive Republican presidential nominee Donald Trump and some vulnerable GOP lawmakers signaled Wednesday that they are open to changing the nation's gun laws, raising the possibility that the political tide might be shifting on an issue that has sharply divided Americans for years.
This isn't the first time a mass shooting, in this case the massacre in Orlando that killed 49 people this week, has sparked a national cry for congressional action on gun availability. In past instances, such calls to action have been followed by intense pressure campaigns from gun rights supporters urging lawmakers to focus elsewhere.
But the debate launched this week could be different, mostly because of Trump. And it could further divide Republicans, many of whom were already distancing themselves from the presumptive nominee's anti-Muslim rhetoric in the wake of Orlando. …
The loophole that allowed him to shoot up a church in Charleston one year ago hasn't been closed.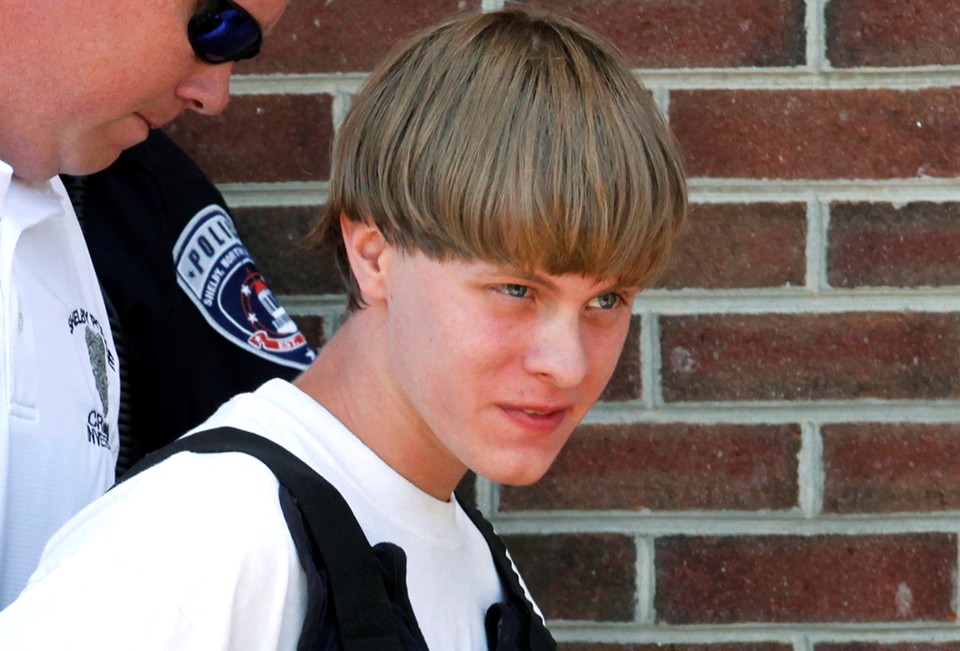 Two months before Dylann Roof gunned down nine people at Mother Emanuel African Methodist Episcopal Church in Charleston, South Carolina, he went to buy a .45-caliber Glock pistol at a gun store in a rundown strip mall. The 21-year-old should have been barred from purchasing the gun due to an earlier drug arrest. But the sale went through because of a loophole in the National Criminal Background Check System, or NICS, the FBI later said.
Roof was able to buy the weapon after the investigator assigned to complete his background check wasn't able to find his police record, which contained a confession for drug possession. Under federal law, NICS has three business days to finish vetting a gun buyer, or the sale can proceed. When the deadline expired with his background check still incomplete, Roof got his gun.
Last summer, the story of Roof's dead-end background check helped expose a loophole that annually allows upwards of 3,000 persons deemed too risky to own a gun to acquire a firearm via so-called "default proceed" sales. …
Dollhouses aren't just for girls anymore, and they're no longer mere playthings. They help detectives learn to investigate crime scenes. They educate children about the past. They celebrate local culture. They entertain royalty. They memorialize the dead.
Artists' dollhouses comment upon the human condition. They bolster girls' self-confidence as they acquaint them with science, technology, engineering, and math. They amuse. They test university students' knowledge and ability. They remind the public about the seamier side of life back in the day.
10. Homicide Houses
Frances Glessner Lee (1878–1962) developed a keen interest in crime scene investigation. Putting her fortune as an heiress to work, she created dollhouse dioramas of crime scenes to help detectives develop investigative techniques. During parties at her splendid mansion, she learned from her guests—police investigators—the details of their profession.
Even today, her dollhouse dioramas provide a means of preserving the semblance of actual crime scenes so investigators, in examining them, can detect clues that help them to solve crimes. She called her homicide houses "The Nutshell Studies of Unexplained Death."
With her dollhouse dioramas before them, detectives learn to study a room for evidence so they can piece together the events of the crime. Investigators learn how to use search patterns to completely and thoroughly search the scene of the crime. Her Nutshell Studies helped train detectives in Chicago. In Maryland, they are used to this day to help train investigators in crime scene analysis. …
Sen. Elizabeth Warren pulled no punches and warned Republicans that the blood of the victims future mass shootings will be on their hands if they continue to refuse to act.
Sen. Warren said:
This is not an abstract idea. When it comes to our response to the tragedy in Orlando, we are already beginning to see the splintering of America. One side shouts, "It was a gun that killed all of those people." The other side shouts, "It wasn't a gun – it was a terrorist that killed all of those people." And through all of the shouting, we miss what should be obvious.
It was a terrorist with a gun that killed all those people. A terrorist with hate in his heart and a gun in his hand that killed all those people. It is time for us to acknowledge all of these truths, and to come together to address them.
First, we must take the threat of terrorism seriously. We must continue to stop the flow of money to terrorist groups and to work with our allies to stop the movement of terrorists and disrupt hubs of radicalization abroad. And here at home, we need to make sure our law enforcement agencies have the resources they need – funding, training, equipment. But we also need to make sure we have the resources to analyze and counter radical propaganda. The war on terror is now fought online and we need to put our best forces online to fight back. we need to work with people in our local communities – not isolate or demonize them – to stop radicalization before it starts and to prevent tragedies before they occur, and to show that nobody is kept out of the American family because of how they look or talk or pray.
Second, we must take the threat from guns seriously. Our nation is awash in the weapons of murder, and there are many things that we must do to address that. We can ban Rambo-style assault weapons. We can take these weapons of war off our streets. We can also close the terror gap.
The FBI should have the authority to block gun sales to anyone that they believe is a terrorist. If someone cannot get on an airplane because the FBI is concerned they might be plotting to do harm against Americans, then they shouldn't be able to walk into a store and buy a Rambo-style assault weapons. We believe we can close the background checks loophole. Anyone who cannot buy a gun because of a felony conviction or a mental illness should not be able to go to a gun show or go online and buy that same gun.
We can act to make the next shooting less likely. We can act to reduce the likelihood that a disturbed individual, a criminal, or a terrorist is again able to kill dozens, again, with a gun. And if we fail to act, the next time someone uses a gun to kill one of us, a gun that we could have kept out of the hands of a terrorist, then the members of this Congress will have blood on our hands. …
Chris Murphy, who led Democrats in holding floor for more than 14 hours, says deal was struck with Republicans for vote on background checks and terror watchlist
A marathon Democratic filibuster in the wake of the Orlando nightclub massacre came to an end in the US Senate on Thursday morning after Republicans apparently agreed to hold votes on tighter gun control measures.
Chris Murphy, a Connecticut Democrat, led the filibuster which lasted for more than 14 hours along with several colleagues. In the early hours of Thursday morning in Washington, Murphy said a deal had been struck with Republican leaders to hold votes on key measures.
Murphy yielded the floor at 2.11am, saying he had won commitments from Republican leaders that they would hold votes on amendments to expand background checks and ban gun sales to suspected terrorists.
I am proud to announce that after 14+ hours on the floor, we will have a vote on closing the terror gap & universal background checks

— Chris Murphy (@ChrisMurphyCT) June 16, 2016
This is one step. The fight is far from over. But there are millions of voices calling for change. And we cannot stop pushing #Enough

— Chris Murphy (@ChrisMurphyCT) June 16, 2016
The Connecticut senator had promised at the outset that he would remain on the Senate floor "until we get some signal, some sign that we can come together" on gun control. …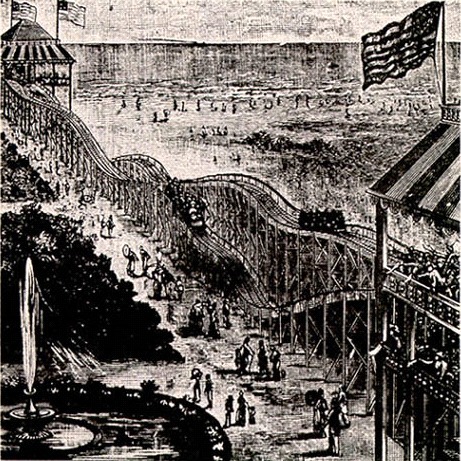 This Day In History: June 16, 1884
Much to the delight of thrill-seekers everywhere, the first rollercoaster made its debut at Coney Island in Brooklyn, New York on June 16, 1884. Known as a switchback railway, the rollercoaster that customers paid a nickel to ride on that day bore little resemblance to the coasters we're familiar with now.
The brainchild of LaMarcus Adna Thompson, the design was reportedly inspired by the switch-back gravity railway used by coal miners in Pennsylvania. The first version of the rollercoaster was actually two wooden "hills" parallel to one another. Riders would climb a tower and board a car – sitting sideways – to begin their journey down the track at a rip-roaring 6 mph. When the vehicle reached the top, it was "switched back" to a return track for the trip back to the starting point. Whee. …
Austin is a high school student from Indianola, Mississippi, who has been concealing the fact that he identifies as a woman for fear that it will devastate his loved ones—especially his father. The short film, Kayla, explores the evolution of his identity as he considers what transitioning to a woman would mean in the heart of the Mississippi Delta. "After the hate crime that took the lives of 49 people and shook our nation to its core, it's even more important to share stories about what it means to be queer," wrote the film's executive producer, Thalia Mavros, in an email. "Especially as a young person in the American South." …
On June 13, Donald Trump revoked the credentials of The Washington Post to cover his campaign events because of an article that said he suggested President Obama identified with radicalized Muslims who have carried out attacks in the United States. He said the coverage was "incredibly inaccurate."
But then on June 15, he tweeted this:
An: Media fell all over themselves criticizing what DonaldTrump "may have insinuated about @POTUS." But he's right: https://t.co/bIIdYtvZYw

— Donald J. Trump (@realDonaldTrump) June 15, 2016
The tweet linked to a Breitbart article that claimed "Hillary Clinton received a classified intelligence report stating that the Obama administration was actively supporting Al Qaeda in Iraq, the terrorist group that became the Islamic State."
The turn of events is confusing, since Trump appears to affirming exactly what he had said was a false interpretation of his remarks on Monday. But his tweet lit up the Twitterverse, so now we are going to fact check whether the memo suggests what Trump claims — that the Obama administration "actively supported" al-Qaeda in Iraq. …
Some clouds, it's been said, have a silver lining. But clouds can get even worse. Some of them have black linings, as shitty events get shittier. Those are the clouds we're talking about in this article. Here, for your depressing pleasure, are some of the worst events in history and their depressing epilogues which are so dark that no one can even talk about them.
#6. Doomed Sailors Were Trapped Underwater For Two Weeks After Pearl Harbor
The surprise 1941 attack on Pearl Harbor resulted in an incredible amount of death and destruction. Nineteen ships were sunk or damaged, and over 2,400 people were killed. That's a big figure, and contains any number of horrors within it. But one horror in particular deserves attention, because of how long it took to play out.
One of the ships damaged in the attacks was the U.S.S. West Virginia. And if getting hit with two bombs, seven torpedoes, and losing over a hundred of her crew didn't ruin her day, holy shit did she have a terrible secret waiting for the crew tasked with salvaging it.
A scene Michael Bay didn't film because he didn't want to be
pigeonholed as a horror director.
In the aftermath of the attack, the Marines standing guard over the wreckage reported hearing banging noises emanating from the ship's hull. It was first thought that these noises were coming from cooling metal, or salvage teams, or ghosts. But as they continued, it became clear what was truly going on: There were people alive and trapped in the wreckage. Worse still, they were doomed to stay there. Cutting a hole in the hull could flood the ship or spark an explosion. There was nothing to be done for them. …
Imperialism has left tricky sovereignty questions with which the U.S. Supreme Court is only now reckoning.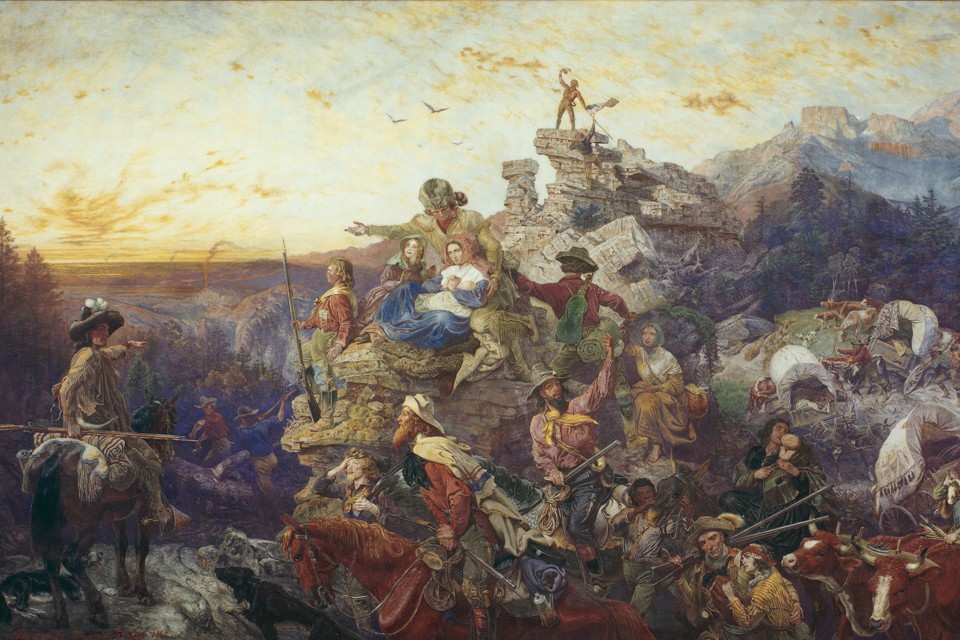 n 1803, President Thomas Jefferson concluded the Constitution didn't allow acquisition of new territory. But Louisiana was on the market; he wanted it; he grabbed it.
This is the logic of empire. Opportunity. Seizure. Legality much later, if at all.
The Supreme Court has to deal with the untidy legal heritage of empire-building. In the last week, the Court dealt with three such cases, which concluded the following: American Indian defendants, convicted of domestic abuse in tribal court, may later be punished in federal court as "habitual offenders" even though they did not have lawyers in their earlier trials. Defendants convicted in federal court may not be prosecuted in Puerto Rican courts for the same offense, because Puerto Rico isn't a separate jurisdiction, but just a part of the federal government. And the Court will not review a lower-court decision that residents of American Samoa (which has been ruled by the U.S. for 116 years) are not made birthright U.S. citizens by the Fourteenth Amendment's citizenship clause.
The result in all three cases has been a decision that strengthens the hand of Congress. Empire, the Court is suggesting, belongs to politicians, not lawyers. …
Josh "Mac" MacDowell of San Antonio Texas had a brilliant idea. He took a Stirling engine, a type of engine developed 200 years ago, and added some 21st-century technology to it. The result is a hybrid electric car so efficient that you never have to stop to recharge, reports Houston's KHOU11.
The centerpiece of MacDowell's innovation is the Stirling engine, which was created in 1816. The closed-cycle air engine uses the expansion of hot air and the compression of cold air to generate the power needed to drive an engine. Unlike steam engines which utilize a similar principal, the Stirling engine has an internal regenerative heat exchanger that keeps the hot and cold air at the correct temperature. This recycling feature boosts the engine's efficiency to a whopping 50 percent. For comparison, a standard internal combustion engine operates only at 14 percent efficiency. …
Today, the idea that prophecies can reveal the future is the stuff of tabloids. In the ancient world, though, the prophetic visions and advice of the oracles were thought to be guidance from the gods. While many of the people who sought the advice of ancient priestesses were undoubtedly looking for help with everyday life, there are some prophecies that shaped the entire world.
10. Julian The Apostate And The Rise Of Christianity
Julian the Apostate was a Roman emperor who rose to power in 361. Even though Christianity was gaining considerable momentum, Julian not only renounced the Christian faith but waged a sort of nonviolent war against it.
He wrote volumes on Hellenistic culture and religion, considered himself the head of paganism, performed animal sacrifices, and appointed his officials based on their pagan beliefs. He even funded the rebuilding of Jewish temples in Jerusalem—not because he particularly liked the Jews but because he hated the Christians.
He also tried to usher in a period of rebirth for the Oracle at Delphi, not only declaring them free from taxation but also sending them regular tributes and issuing orders that the ailing area was under his protection. He also sent one of his doctors, a man named Oribasius, to supervise their finances and consult with Delphi's Pythian priestess. …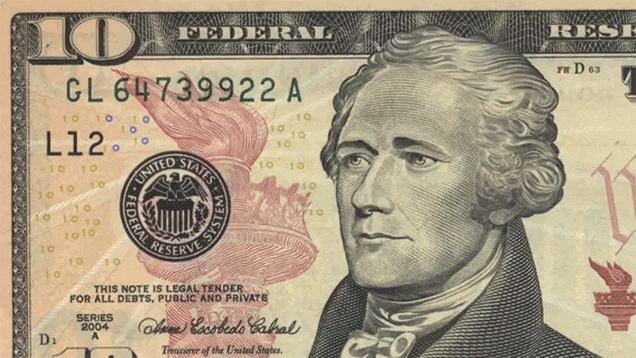 If you have ever attempted a life as a counterfeiter, or done a stupid school project where you tried to print your own money, you already know this: you can't make a copy of any type of bill, no matter the denomination. For older bills, it was because of the Eurion constellation, which is an order of dots that appears on pretty much every major currency. Today, there's a new counterfeit deterrence system which includes the Eurion constellation but also has other mysterious forces at work. …
Enjoy Wendover Productions video goodness at the link…….
Withing hours of the latest mass shooting in America, the same 2014 news article inevitably begins popping up in my social-media troughs. The story is a scant 200 words long, and accompanied by a familiar-looking photo of college-aged mourners standing at a candlelight vigil. I've seen the headline so many times, I've pretty much committed it to memory, and maybe you have, too: "'No Way To Prevent This,' Says Only Nation Where This Regularly Happens."
That's from The Onion, of course—just one of the many sneakily corrosive, sadly spot-on pieces the satirical outlet has published in its 20-year online history, which also includes the likes of "Nation Celebrates Full Week Without Deadly Mass Shooting" and "God Angrily Clarifies 'Don't Kill' Rule." These are the kind of dark-hearted stories that tend to recirculate after a five-alarm nightmare such as the one that occurred last weekend, when 49 people were shot and killed in a nightclub in Orlando, Florida. And their appeal, not to mention their near-reflexive shareability, is pretty clear: When the world feels like a wet piñata full of shit and spite, it's comforting to know that there are people who not only share your frustrations, but who can articulate them in a way you can't. …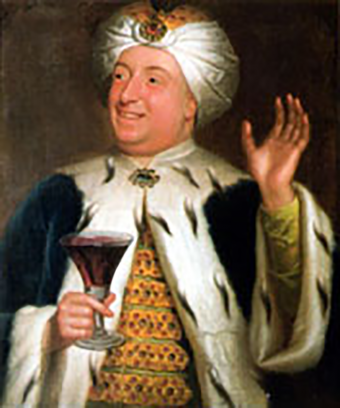 Established in West Wycombe by Sir Francis Dashwood in 1749, the Brotherhood of St. Francis of Wycombe was anything but saintly. Devoted to wicked fun and debauchery, for the next two decades, many notable individuals in England counted themselves members, such as the 4th Earl of Sandwich, John Montagu, Baron George Dodington, member of Parliament Thomas Potter, and, while not a full member, distinguished guest Ben Franklin, who was a friend of Dashwood's and is known to have attended meetings when in town. In these meetings, the group drank, ate and fornicated at will, trying their hardest to live up to the future moniker of "Hellfire Club".
Although the Order first met in London at the George and Vulture pub, beginning in 1750, Dashwood leased Medmenham Abbey, a rundown former Cistercian abbey, which was close to his home. Rebuilding it and excavating what are now known as the "Hellfire Caves" beneath it (a network of man-made caves extending over 1,500 feet into the hillside), Dashwood had the inscription Fay ce que voudras ("Do what thou wilt") placed over the entrance, and the members complied. …
Video Goodnesses
(and not-so-goodnesses)