"Hmmmmmm Pancakes......."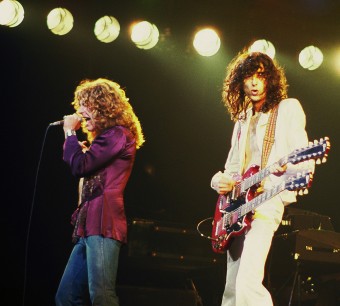 This Day In History: January 6, 1975

By the mid-70s, the Beatles had long since broken up and the Rolling Stones were part of the jet-set, cavorting with the likes of Truman Capote and Andy Warhol. The biggest band attracting rock's main demographic at the time – young, working class males – was indisputably Led Zeppelin.

Their legions of fans had a lot to look forward to in early 1975 with the band's sixth album, [i]Physical Graffiti[/i], due for release and the band gearing up to hit the road. A few thousand of those Led Zep devotees were lined up in the bitter cold on the night of January 5 / morning of January 6, 1975 outside the Boston Garden hoping to score tickets when they went on sale in the morning. ...
Vehicle manufacturer negotiating how to recall half a million diesel cars in US after episode that 'disappointed the American people', top executive says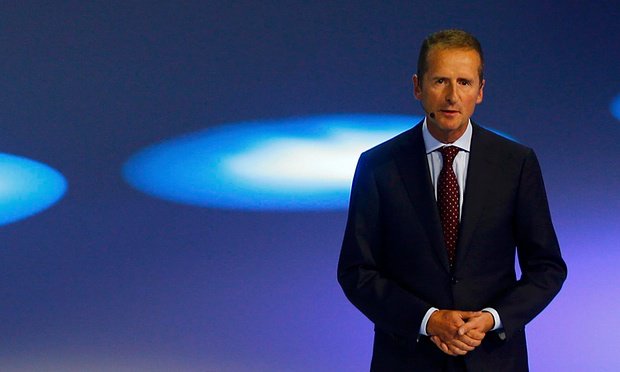 A senior Volkswagen executive has apologised to German consumers and said that the German car maker is close to reaching an agreement with US regulators on how it will recall some half a million cars that have illegally exceeded emissions targets for years.

Dr Herbert Diess, Volkswagen's chief executive of passenger vehicles, told a packed audience at the Consumer Electronics Show in Las Vegas the company was "focused on ensuring something like this can never happen again".

"We disappointed our customers and the American people," he said, adding the incident "is certainly nothing to be proud of".

It is the first public appearance by a VW executive in the US since the public hearing in which the company admitted to Congress that, for seven years, it had deliberately falsified the emission readings of 11m vehicles worldwide. ...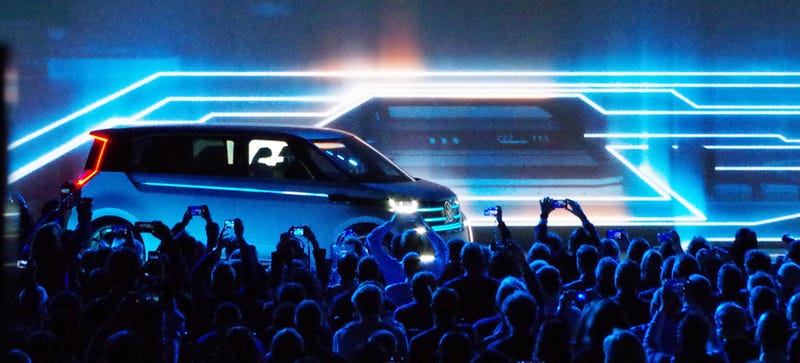 Volkswagen has been hacking their way through a thicket of bad news since, well, it falsified the diesel emissions ratings on scores of vehicles. Many of us still aren't sure if we can accept this brand back into our hearts, but this electric Microbus concept is making a strong case!

The company's going to be rectifying their mistake for a while yet, but here's VW's Passenger Cars Chairman Dr. Herbert Diess back in the United States for the first time since #dieselgate broke, delivering the 2016 Consumer Electronics Show keynote address and showing off "the first vehicle based on the all-new Modular Electric Platform (MEB) that is designed specifically for plug-in vehicles." It's called BUDD-e. ...
There are some who have been frequently accused of being the Antichrist, such as Barack Obama, Emperor Nero, and pretty much every pope there ever was. For those who believe that the end times are just around the corner, it is easy to see signs of the False Prophet in political and religious figures whom one doesn't particularly like. However, not all of the supposed Antichrist candidates are ones you'd expect.

10. Danny DeVito

This loopy theory comes from William Tapley, who calls himself the "Third Eagle of the Apocalypse" and the "Co-Prophet Of These End Times." In 2014, he decided that the One Direction song "Steal My Girl" was not only a secret message from the Illuminati about the future of the planet, but also specifically the future of the Catholic Church. In the video, Danny DeVito plays a director who meets up with the band to shoot a video in the desert. According to Tapley, DeVito is clearly meant to represent the Antichrist.

Danny DeVito's name supposedly refers to the lost Israelite tribe of Dan, where the Antichrist is meant to come from. DeVito arrives in a Cadillac El Dorado with three sixes in its number plate. (They're not consecutive, though.) He's also shorter, apparently a reference to the Antichrist being known as "little horn." The video begins in a desert and ends with rain, which is apparently the Illuminati's roundabout way of saying that the Antichrist and the False Prophet will bring rain to a parched Earth. The five band members represent the Catholic Church, and two men carrying a red couch in the background are meant to be a symbol for War, the second horseman of the apocalypse, thus being a prediction of war in the Middle East. ...
A federal judge says letting the credit union use the Federal Reserve's payment system "would facilitate criminal activity."
Yesterday a federal judge dismissed a lawsuit by a credit union that was founded to serve Colorado's newly legal marijuana industry but has been unable to operate because it cannot gain access to the Federal Reserve's payment system. U.S. District Judge R. Brooke Jackson said he cannot issue the injunction sought by Fourth Corner Credit Union, requiring the Federal Reserve Bank of Kansas City to assign it a "master account," because marijuana is still prohibited by federal law. Jackson agreed with the reserve bank that allowing the credit union to use the Federal Reserve system "would facilitate criminal activity."

Jackson was unpersuaded by Fourth Corner's argument that letting the credit union operate was consistent with 2014 memos from the Justice and Treasury departments that were aimed at facilitating banking services for state-licensed cannabusinesses. He said those guidance documents, which he described as "nothingburgers" at a hearing last month, "simply suggest that prosecutors and bank regulators might 'look the other way' if financial institutions don't mind violating the law." The memos do not change federal law, he said, and "a federal court cannot look the other way." ...
Internet Explorer has long been the bane of many Web developers' existence, but here's some news to brighten your day: Internet Explorer 8, 9 and 10 are reaching 'end of life' on Tuesday, meaning they're no longer supported by Microsoft.

A patch, which goes live on January 12, will nag Internet Explorer users on launch to upgrade to a modern browser. KB3123303 adds the nag box, which will appear for Windows 7 and Server 2008 R2 users still using the old browsers after installing the update.

It's great news for developers who still need to target older browsers — not needing to worry about whether or not modern CSS works in these browsers is a dream, and it's much closer with this move. ...
Benedict Cumberbatch aside, it's very difficult to make it in the world of entertainment with a stupid name. Some writers literally spend years trying to come up with the perfect title for their creation -- one that will perfectly communicate the profound ideas they're trying to express. There are entire workshops focused solely on the complex art of naming shit.

Or, you can do what the following people did and just blindly stumble into something iconic.

#6. Marvel Has So Many Ridiculous Names Because Of Stan Lee's Terrible Memory

The greatest mystery in the Marvel Universe isn't where mutants came from or how come there are no regulations against radiation-themed accidents -- it's why the hell do so many people have ridiculous names that sound like they came out of a nursery rhyme. You know -- Pepper Potts, Happy Hogan, Bucky Barnes ...

They all: A) start with the same letter and B) often sound fake as shit. Peter Parker, Matt Murdock, Bruce Banner, Stephen Strange, Reed Richards, Sue Storm, Scott Summers, Warren Worthington, Otto Octavius ... and so on. We're not even counting Rocket Raccoon and Drax The Destroyer. ...
InFocus announced its Kangaroo portable PC back in October, and now we're getting a first look at how it works here at CES this week. It looks like a portable SSD, but inside there's an Intel Atom chip, 2GB of RAM, and 32GB of storage. That's all enough to run Windows 10, and that's exactly what the Kangaroo does.

You're not going to be processing video or multitasking a bunch of apps on the Kangaroo, but it appears to handle the basics just fine. During my brief testing, the only concern I'd have here is graphics performance. Playing videos worked fine, but anything graphically intense is going to struggle on an Atom chip. Apart from that it's really a functional PC that you could squeeze into a big jacket pocket. ...
The Republican candidates ​claim Arab dictators ​have brought stability to the Middle East. Is that really true?
Once upon a time, Republican leaders said the United States should push the Middle East toward democracy because Arab dictators were breeding Arab terrorists. Not anymore. In the party George W. Bush once ran, his fight-terrorism-with-democratization thesis has been largely orphaned. The new buzzword is "stability." Donald Trump publicly bemoans the fall of Saddam Hussein and Muammar al-Qaddafi. Ted Cruz attacks the Obama administration for not doing more to keep Hosni Mubarak in power and urges it to emulate Egypt's current dictator, General Abdel Fattah el-Sisi. Bush's former vice president, Dick Cheney, insists that, "The Egyptian people are delighted that the military stepped in," in a brutal coup d'état. And W.'s own brother, Jeb, whose Super PAC has received donations from at least two lobbyists for Saudi Arabia, says the next president must "restore trust" and "work more closely" with America's "important partner" in Riyadh.

It's easy to see why GOP candidates have rediscovered the virtues of Arab dictatorships. America's toppling of Saddam and Qaddafi has left failed states that are now partially controlled by ISIS. Much of the territory Bashar al-Assad has lost in Syria is under ISIS control too. After Mubarak stepped down, Egyptians voted for the Muslim Brotherhood. What's more, the most powerful Arab autocrats still standing—Sisi and Saudi King Salman—loathe and fear Iran, which wins them points among Republican presidential contenders seeking to appeal to hawkish American Jews. ...
Meteorites are uncontrollable, unpredictable, and everywhere. Earth already bears the scars of countless impacts. Looking at them gives us strange insights into how our world was formed and possibly what's in store for us in the future.

10. The Human-Sized Sea Scorpions

We all know that the prehistoric world had terrifying creatures. In 2015, another was discovered in the fossil remains of a meteorite crater in Decorah, Iowa. After the meteorite hit Earth around 470 million years ago, the area was flooded with ocean water. The resulting thick, brackish ocean water created the perfect environment for the human-sized sea scorpion that scientists have named Pentecopterus after a type of ancient Greek warship.

When a nearby river was dammed in 2010, the fossils appeared in the newly revealed crater. Scientists found a wealth of adult and juvenile specimens, some still showing the patterns on their skin. Looking like something out of a science fiction movie, adults reached sizes up to 2 meters (6 ft) long and sported massive limbs for grabbing and holding their prey. ...
Pretty, portable and at least somewhat powerful.
Surface Pro 4 not your speed? HP's Spectre X2 not svelte enough for you? Never fear: Samsung's jumping back into the Windows 10 fray with the Galaxy TabPro S, a sleek convertible whose ultra-portable design could win it more than a little love from the Windows community. ​

As the "Pro" moniker might indicate, this thing feels way nicer than either of the Galaxy Tab S models we've seen before. Samsung traded the Tab S2's soft-touch plastics for a sturdy magnesium alloy frame and some reassuring density. This thing feels great. Just don't expect to be absolutely staggered when it comes to horsepower — the TabPro S will ship with one of Intel's 6th generation dual-core Core M chips clocked at 2.2GHz, along with 4GB of RAM and either 128GB or 256GB of onboard, solid-state storage. ...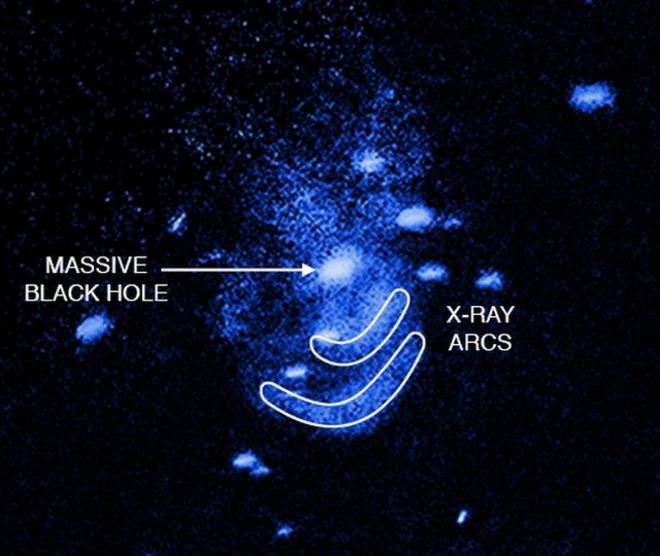 Astronomers have spotted two huge waves of gas being "burped" by the black hole at the heart of a nearby galaxy.

The swathes of hot gas, detected in X-ray images from Nasa's Chandra space telescope, appear to be sweeping cooler hydrogen gas ahead of them.

This vast, rippling belch is taking place in NGC 5195 - a small, neglected sibling of the "Whirlpool Galaxy", 26 million light years away.

That makes it one of the closest black holes blasting gas in this way. ...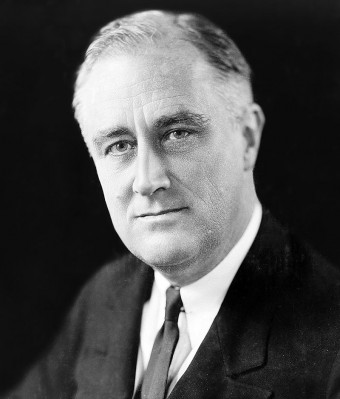 This Day In History: January 6, 1941

Equality of opportunity for youth and for others. Jobs for those who can work. Security for those who need it. The ending of special privilege for the few. The preservation of civil liberties for all. – Four Freedoms Speech

One of the most famous and influential political speeches on the subject of freedom was delivered by President Franklin Delano Roosevelt on January 6, 1941. In his annual State of the Union Address, he explained in bold, yet simple, terms the conditions necessary for freedom to flourish.

When Roosevelt was elected to an unprecedented third term as president in 1940, a good chunk of Europe had fallen to the invading Nazis, and Great Britain was struggling to hold them off. Many Americans still thought this conflict was strictly a European affair, but FDR saw the bigger picture. Roosevelt believed that by coming to the aid of Great Britain, the U.S. would be fighting for universal freedoms all people had the right to possess and enjoy. ...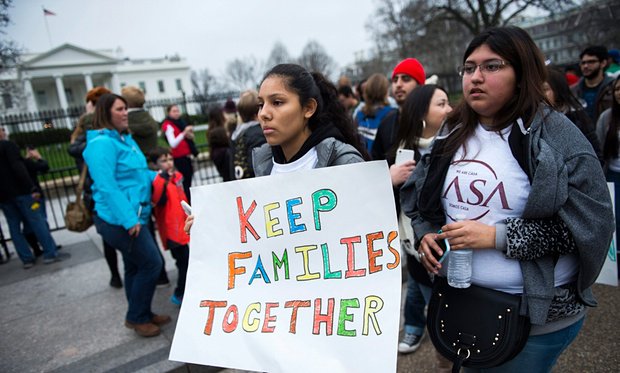 Agents arrived at the Morales home around 4.30am on Saturday. The knocking was so loud, it rattled the windows in the house and it seemed like the agents would break down the door.

Rene Morales, 30, could see from inside that they were agents from Immigration and Customs Enforcement, he told the Guardian on Tuesday. Flashlights beamed through the windows of the darkened home and his older sister, Rosa Vargas Morales, who had recently arrived from Guatemala with her three children and a granddaughter, trembled in a room. The family gathered at the bedside of the youngest, an 11-year-old girl, who started bawling.

The early morning raid came at the beginning of a sweep over the weekend by the US Department of Homeland Security in which at least 121 people were taken into custody to be deported home. Those apprehended – in Georgia, North Carolina and Texas – were mostly women and children and mostly Central American immigrants fleeing violence whose asylum claims had been refused. ...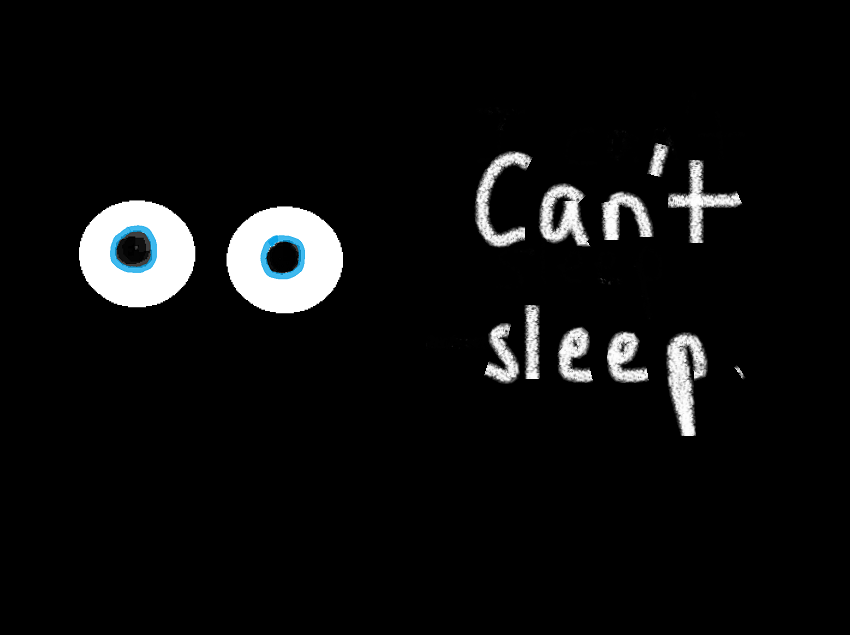 Despite receiving a much-anticipated good night's rest, local man Arthur Baldwin awoke from eight uninterrupted hours of sleep Monday to the realization that he was still out of shape, lonely, and generally dissatisfied with his life. "Huh," said Baldwin, who at 7 a.m. found himself slightly more alert than usual but remained $55,000 in debt and trapped in a toxic, dead-end relationship. "I still hate my job and I still feel like shit. What time is it? Fuck." At press time, Baldwin had decided to return to the only thing that ever did bring him pleasure in life, Afghani brown tar heroin. ...
Once the crowning achievement of all human endeavor, air travel today is a soulless enterprise designed to cram as many humans as possible into the smallest space possible for the most money possible. But most of us get to see air travel only from the perspective of weary passengers. What must life be like for the people who call an airplane their office? We spoke with three flight attendants -- Lisa, Kelly, and Ben -- to learn the realities of life in a giant airborne tube of circulating farts.

#5. The Job Is Full Of Scary Moments And Close Calls

On one of Lisa's flights, the pilots noticed a warning light telling them the front landing gear was leaking hydraulic fluid. They were experienced pilots, so they figured they'd probably be able to deal with it, but there was a chance the gear would flip back up into the plane during landing, and it would nose-dive into the tarmac. They called the flight attendants back and explained the issue. They would need to brace for landing and be ready to help any injured passengers. Fire trucks would be waiting on the runway just in case. However, they were not to tell the passengers. People get stupid when they panic, and an airplane in an emergency situation is a bad time to be whippin' out your stupid and spraying it all over the place.


Opening this door mid-flight is impossible, but it's still bad for morale to watch some panicked passenger try.

...
It's not easy to decide when and how to have a discussion with children about sex, and many parents wonder how explicit they should be or where to establish boundaries. Here are The Onion's tips for having "the talk" with your kids:

• Avoid being too vague or abstract when explaining sexual acts by using examples from your own life.
• Make sure your children are paying close attention to what you're saying, as it will undoubtedly inform their future memoir.
• It's also constructive to highlight for your child all the healthy alternatives to sex, such as youth groups and proselytizing.
• ...
Explaining that fatalities attributable to such afflictions had become prevalent among a wide variety of populations across the globe, the World Health Organization announced Wednesday that the group had added gunfire and explosions to its official list of natural causes of death. "As we compile data going forward, any individual whose death results from a mass shooting, bombing, or any combination of the two will be considered as having succumbed to natural causes," said WHO director-general Margaret Chan, noting that fatal wounds caused by bullets, shrapnel, and other ricocheting debris would be counted alongside heart disease, organ failure, and other age-associated diseases as natural threats to the human body. "Suffering multiple gunshot wounds or being in the vicinity of a suicide bomber, car bomb, or IED are completely commonplace maladies faced by people of all ages and ethnicities. ..."
Despite what we see in popular horror and home invasion movies like Funny Games, somebody breaking into a person's home and murdering their entire family isn't a common occurrence. When entire families are murdered, it's often a case of familicide, in which the mass murderer is a family member.

However, entire families are sometimes murdered by a lone psychopath or somebody bent on revenge. Tragically, some of these rare cases are never solved.

10. The Tan Siblings

In Singapore, Tan Kuen Chai and his wife, Lee Mei Ying, owned and drove a bus for schoolchildren. The Tans had four children of their own: a daughter in kindergarten named Chin Nee and three sons in primary school named Kok Peng, Kok Hin, and Kok Soon.

On January 6, 1979, Kuen Chai and Mei Ying left for work at 6:35 AM. About 30 minutes later, Mei Ying called the children three times to get them up for school, but nobody picked up the phone. Next, she called a neighbor, who tried waking the children by knocking on the front door. But the neighbor's knocking went unanswered as well.

When the Tans returned home from work nearly three hours later, Mei Ling discovered the children's bloody bodies in the bathroom. The four children had been cut on their heads, possibly with a knife or kitchen chopper. Aside from some bloodstains in the kitchen sink, the apartment appeared clean and orderly. Nothing had been taken, and no doors appeared to be forced. ...
After surveying the dozen railcars and cargo of Lincoln Logs strewn haphazardly across the grass mat, investigators concluded Friday that a massive model train derailment was the result of conductor fatigue. "From what we've been able to determine, the individual at the controls had been at it for more than nine hours without a break, and tragically, he attempted to take a sharp turn at speeds of up to three miles per hour," said lead investigator Kellen Montgomery, adding that even with the conductor's decades of experience, his cumulative exhaustion after several long days in a row of driving trains had put immense strain on his hand-eye coordination. ...
Google wants to be the thread that ties together the smart home world, and we're starting to see what that could look like today. At CES this morning, companies are announcing their first plans to use Google's new Internet of Things platform and language, Brillo and Weave, which were announced last March. The details are still extremely basic, but it means that Brillo and Weave are moving forward. Soon enough, they could be connecting the many different bits of our home.

Here are the four announcements we've caught so far: ...
For some reason, our society has decided there's nothing more wholesome and fun than making children gawk at caged beasts and the constantly poop-showered employees that take care of them. This is especially baffling when you consider that gathering a bunch of animals in one place always increases the possibility that things will go wrong in very NC-17 ways -- to the horror of any families present, and to the hilarious delight of you, reading this safely on the Internet. Like the time when ...

#6. Zoo Director Calls Baboon "Cocksucker" On Live TV

It can't be easy running a zoo; after all, there's the animal-rights crowd, the kids that'd rather spend their day Snapfacechatindering than looking at animals that won't exist in a few decades, and the depressing fact that you aren't allowed to ride a sled pulled by lions around the park while wearing a shirt reading "Bungle in the Jungle." Also, the monkeys. They're just the worst. So, what happens when you combine stress, monkeys, and the pressures of live television? Gold.

...
Malware, based on Node.js desktop framework, offered up to would-be extortionists for fee.

Malware researchers at the anti-virus company Emisoft have uncovered a new "ransomware" package that encrypts the files of victims and demands payment to restore them. Dubbed Ransom32, the malicious code is different from CryptoWall and many other previous ransomware variants in two key ways: it was coded using JavaScript, and it's being offered to would-be cybercriminals as a paid service.

In a blog post, Emisoft Chief Technology Officer Fabian Wosar described the malware and its Tor-based administrative Web interface. Users of the service log in with their Bitcoin wallet addresses; once they're connected, they can configure features of the malware "client" for the service such as the messages displayed to victims during the malware installation and how much to demand in ransom for encryption keys. They can also track the payments already made and how many systems have become infected. ...
Hillary's Wall Street reform plan is to misrepresent Sanders', while falsely claiming her's is tougher. Nice try.
Today at 2 p.m., Bernie Sanders gave a speech on Wall Street reform.

Yesterday, Hillary Clinton's campaign preemptively attacked.

Her chief financial officer said of the then-undelivered speech that "Senator Sanders should go beyond his existing plans for reforming Wall Street and endorse Hillary Clinton's tough, comprehensive proposals to rein in risky behavior within the shadow banking sector."

This is bold, brash and wholly false.

The distinction between Sanders' plan to break up the banks, and reining in shadow banking, is nonsensical, as "many so-called banks are in fact deeply involved in shadow banking activities."

Clinton is the one "peddling soft reforms for shadow banks," and refusing to break up the behemoth financial institutions. ...
Comcast says industry-standard tech to blame, but will try to fix it.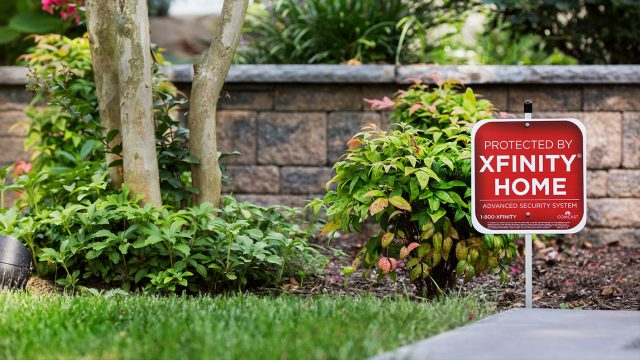 A security vendor says it discovered a flaw in Comcast's home security system that could let criminals break into houses undetected by using radio jamming equipment. The vendor, Rapid7, says it alerted Comcast to the problem two months ago but never received a response from the company. However, Comcast told Ars that Rapid7 e-mailed the wrong address.

Though primarily known for its cable TV and broadband Internet services, Comcast also sells Xfinity-branded home security systems. Rapid7 found the flaw in Comcast's implementation of the ZigBee wireless protocol. Attackers armed with commodity radio-jamming equipment can "cause interference or deauthentication of the underlying ZigBee-based communications protocol," Rapid7 said. When this happens, sensors that detect motion or open doors and windows are unable to communicate with a base station hub in the home that controls the alarm system. ...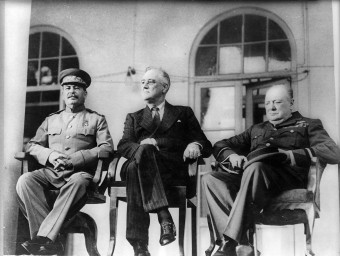 While Joseph Stalin's cult of personality, subsequent statues, and certain photos and paintings may have you thinking he was a giant of a man, in truth the former Soviet leader and glorious moustache owner was only around 5 feet 5 inches tall (165 cm), give or take an inch. While this is decidedly below average in many regions of the world for men today, in his own time, it wasn't quite as much so, with the average height of men in Russia as Stalin ventured into adulthood only ringing in at just under 5 feet 8 inches (173 cm) tall. Despite only being a little below average, Stalin went to some rather extreme lengths to hide his true stature, as well as other less literal shortcomings, from the general public.

Stalin's propensity to try to make himself appear taller was no doubt spurred on by comments such as the one United States President Harry Truman (who was approximately 5 feet 8 inches tall) made, referring to Stalin as "little squirt". Likewise, Grigol Uratadze, a man who was imprisoned alongside Stalin during his time as a revolutionary, described him as unassuming with a "creeping way of walking, taking short steps…", while Milovan Ðilas, a former Yugoslavian politician mentioned that he was "small" with an "ungainly build" in a later book describing their encounters. ...
Today's Video Goodnesses
CAUTION: Some language may not be appropriate for work or children.