---
to set a mood • • •
Russia Is Attacking the U.S. System From Within

A new filing by Special Counsel Robert Mueller shows how Russia uses the federal courts to go after its adversaries
Above: Vladimir Putin at the Kremlin in Moscow, Russia, on January 15, 2019.

A new court filing submitted on Wednesday by Special Counsel Robert Mueller revealed that a Russian troll farm currently locked in a legal battle over its alleged interference in the 2016 election appeared to wage yet another disinformation campaign late last year—this time targeting Mueller himself.
According to the filing, the special counsel's office turned over 1 million pages of evidence to lawyers for Concord Management and Consulting as part of the discovery process. The firm is accused of funding the troll farm, known as the Internet Research Agency. But someone connected to Concord allegedly manipulated the documents and leaked them to reporters, hoping the documents would make people think that Mueller's evidence against the troll farm and its owners was flimsy. The tactic didn't seem to convince anyone, but it appeared to mark yet another example of Russia exploiting the U.S. justice system to undercut its rivals abroad.
Last year, I detailed how Russia has figured out how to use the U.S. immigration courts and so-called red notices issued by Interpol to harass and even detain its enemies. But it doesn't end there. Experts say Kremlin proxies have targeted their rivals and other disfavored individuals by exploiting U.S. courts to pursue bogus claims via "superficially legitimate lawsuits," Anders Aslund, a resident senior fellow at the Atlantic Council, said in a recent report. He worked as an economic adviser to the Russian government from 1991 to 1994. The Kremlin proxies have done so not only to perpetuate global harassment campaigns against their perceived enemies, Aslund argued, but also to "enrich themselves through bad faith claims made possible by the Russian state's abuse of disfavored individuals and their businesses."
When Mueller indicted Concord in February 2018, along with two other corporate entities and 13 Russian nationals allegedly connected to the Internet Research Agency, it seemed highly unlikely that the indictment would result in a trial, because Russians cannot be extradited to the United States. But Concord unexpectedly hired the well-connected American law firm Reed Smith to fight Mueller, arguing that the charges should be dropped because the special counsel was illegally appointed. The judge in the case, Dabney Friedrich, has twice refused to dismiss the case and recently lambasted Concord's American lawyers for submitting "unprofessional, inappropriate and ineffective" court filings, and the legal battle has raged on. …
---
The left and the right are united in the pursuit of greater accountability and transparency from Silicon Valley's power players.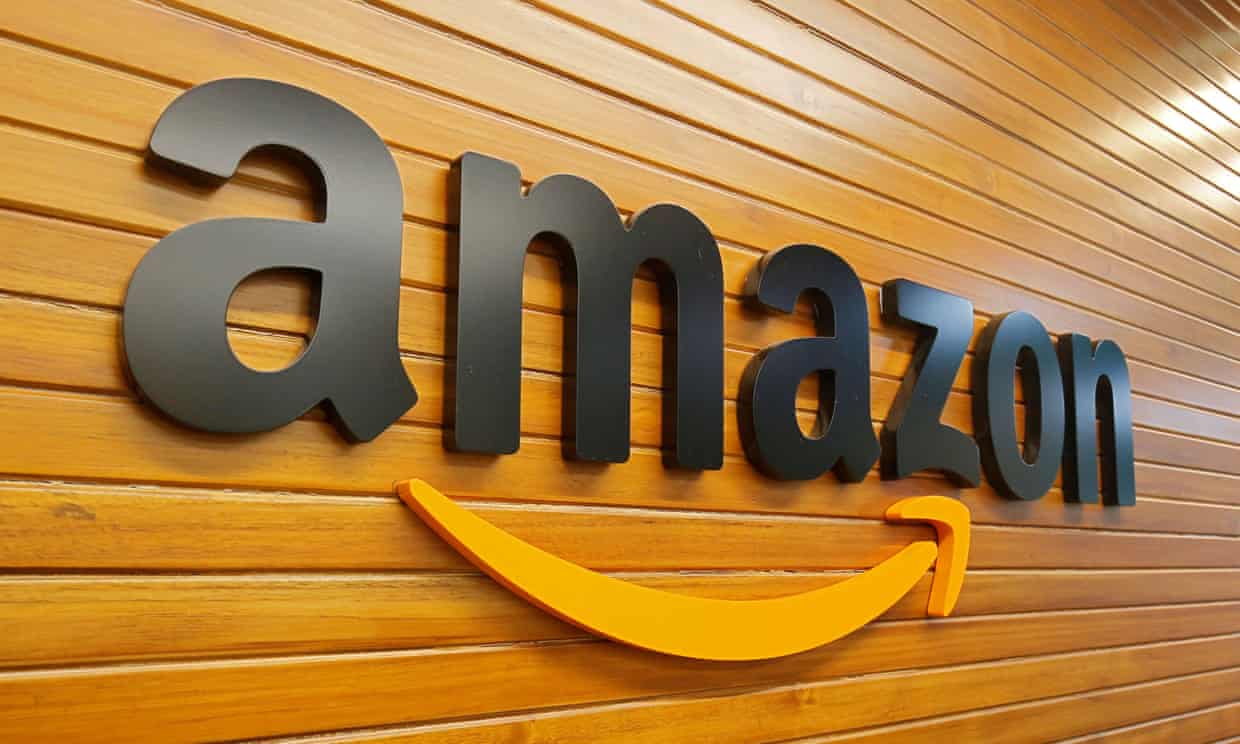 A congressional antitrust panel aims to check the influence of companies such as Amazon.
The new head of a congressional antitrust panel has vowed to take on big technology companies that "threaten our democracy", the latest sign of a growing cross-party Washington consensus that Silicon Valley has grown too powerful.
Democratic congressman David Cicilline is set to spearhead efforts to check the influence of Amazon, Facebook, Google and other "big tech" firms, a rare bipartisan cause that unites figures such as Donald Trump, senators Lindsey Graham and Elizabeth Warren and congresswoman Alexandria Ocasio-Cortez, albeit for wildly divergent reasons.
"We need to have a serious conversation about the dominance of these platforms," Cicilline, who will serve as chairman of the House judiciary committee's antitrust, commercial and administrative law subcommittee, said in a statement made available to the Guardian. "There's no question that these new gatekeepers have the incentive and ability to harm the competitive process, undermine innovation, and threaten our democracy."
After a swath of privacy and data manipulation debacles over the past few years, the utopian vision of Silicon Valley companies in California has been shattered and their "move fast and break things" mantra has lost much of its charm. The star players are facing demands for greater accountability and transparency. America is playing catch-up with the European Union whose competition commissioner, Margrethe Vestager, has ordered Apple and Amazon to pay back taxes, fined Facebook over its acquisition of WhatsApp and imposed billions of dollars' worth of antitrust penalties on Google. …
---
Over the 15 years since its founding, Facebook has marketed itself—and tried to justify itself—through a misleadingly humanistic premise.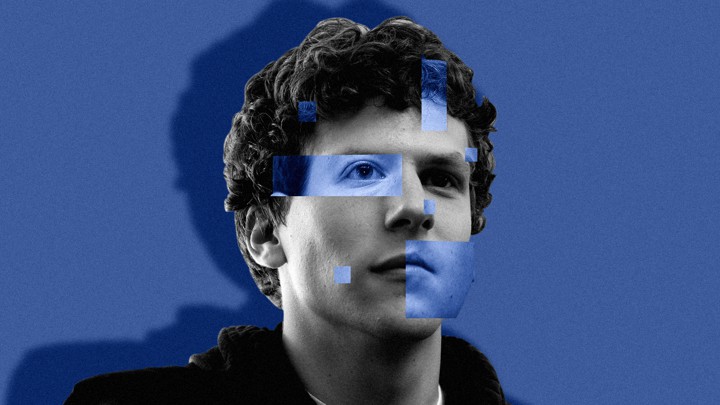 Jesse Eisenberg as Mark Zuckerberg in The Social Network.
Because it is the 15th birthday of Facebook, and because that span seems both an extremely short and an extremely long amount of time for Facebook to have existed, I recently rewatched The Social Network, David Fincher's 2010 film about the founding of the website that would reshape the world.
Here's one thing that's striking today about the movie: how efficiently this work of mythmaking, with its claustrophobic settings and taut instrumentals and don't-go-through-that-door ironies, doubles as a work of horror. In the years that have passed since Mark Zuckerberg built the site that became TheFacebook (from his Harvard dorm room, the myth pretty much requires its contributors to add), the hacker's ethos, move fast and break things, has steadily hacked its way into people's lives. So much has been moved. So much has been broken. And The Social Network, written by Aaron Sorkin and featuring Jesse Eisenberg as the shuffling, shower shoe–wearing founder, anticipated some of the fallout. The movie's trailer is set to a choral version of Radiohead's "Creep," a song that sings of longing and belonging and perfect bodies and perfect souls, and that choice tells you a lot about the lessons espoused by this particular fable.
The Social Network is in many ways a flawed movie; it got one of the biggest things, however, right: It knew enough to ironize the Great Man breathlessness that typically defines the biopic. Its heady historical revisionism ("I don't want my fidelity to be to the truth," Sorkin said; "I want it to be to storytelling") finally warns, through metaphor, of the future: what it will mean for people to live lives that are conducted, at least in part, online. Sorkin's twist on Luddism was to question not the march of technological progress, but rather the Mark of it—the historical figure who drove things forward, nearly by accident. Zuckerberg, the person, is famously a fan of ancient epics (he quoted The Aeneid, via instant message, in a New Yorker profile timed to The Social Network's release); the journey his likeness takes through the movie, though, is the path of the anti-hero. This is an indictment at feature length. …
---
CLIP DESCRIPTION:
From visionary director David Fincher (Fight Club, Seven) comes the story of the founding of massive social website, Facebook. Adapted from Ben Mezrich's 2009 book The Accidental Billionaires, the film stars Jesse Eisenberg, Andrew Garfield and Justin Timberlake.
FILM DESCRIPTION:
Director David Fincher (Fight Club, Seven) teams with screenwriter Aaron Sorkin (The West Wing) to explore the meaning of success in the early 21st century from the perspectives of the technological innovators who revolutionized the way we all communicate. The year was 2003. As prohibitively expensive technology became affordable to the masses and the Internet made it easy to stay in touch with people who were halfway across the world, Harvard undergrad and computer programming wizard Mark Zuckerberg (Jesse Eisenberg) launched a website with the potential to alter the very fabric of our society. At the time, Zuckerberg was just six years away from making his first million. But his hearty payday would come at a high price, because despite all of Zuckerberg's wealth and success, his personal life began to suffer as he became mired in legal disputes, and discovered that many of the 500 million people he had friended during his rise to the top were eager to see him fall. Chief among that growing list of detractors was Zuckerberg's former college friend Eduardo Saverin (Andrew Garfield), whose generous financial contributions to Facebook served as the seed that helped the company to sprout. And some might argue that Zuckerberg's bold venture wouldn't have evolved into the cultural juggernaut that it ultimately became had Napster founder Sean Parker (Justin Timberlake) not spread the word about Facebook to the venture capitalists from Silicon Valley. Meanwhile, the Winklevoss twins (Armie Hammer and Josh Pence) engage Zuckerberg in a fierce courtroom battle for ownership of Facebook that left many suspecting the young entrepreneur might have let his greed eclipse his better judgment. The Social Network was based on the book The Accidental Billionaires by Ben Mezrich.
---
Music video by Radiohead performing Creep. Taken from the album 'Pablo Honey.'
---
Rarely do haunted house movies end with the homeowners hiring a lawyer to sue somebody over all of the poltergeist damage. They totally could in the real world. There are all sorts of laws and policies on the books regarding paranormal dangers. For example …
Back in 2004, there were some serious Scooby-Doo hijinks afoot in Italy. Fridges, TVs, and other appliances were catching fire in a small town. That's not typical outside of the odd Stephen King story, so people rightly wanted to know what was up. Experts came in from all over to investigate, because that's what you do when shit randomly lights on fire. What you don't do is blame it on aliens, but we'll get to that.
The first theory was that it was mass arson, but that was quickly ruled out. The next theory, which obviously jumped past Logical Theories 2 through 1,000, was that it was supernatural in origin. Faulty electronics? Power surges? Fuck no, it's the Devil. This was backed up by the Vatican when their chief exorcist said he'd seen things like this happen before. Did you know the Vatican had a chief exorcist? And that he assumes faulty appliances are the devil's handiwork? If you feel your date is losing interest, that's a pretty fun fact to throw out.
Instead of simply accepting that Satan was in your shower radio, the Italian government commissioned a full investigation of the phenomenon. It took two years to conduct, cost $1.2 million, and involved a team of scientists which included someone from NASA. And with all this, they determined that the fires were "caused by a high power electromagnetic emissions which were not man-made and reached a power of between 12 and 15 gigawatts," and thus blamed it on aliens. Over a million dollars and two years of research led to aliens. So this actually was a Stephen King novel.
The report also mentioned a nearby UFO landing site, which the people behind it tried to walk back when it came out, saying they hadn't 100 percent decided it was aliens, and that maybe it was just a top-secret weapon. You know, those weapons that implode your VCRs? Maybe they should've just stuck with aliens. …
---
The 26-year-old American adventure blogger was killed by an isolated tribe last year. His father blames 'extreme' Christianity.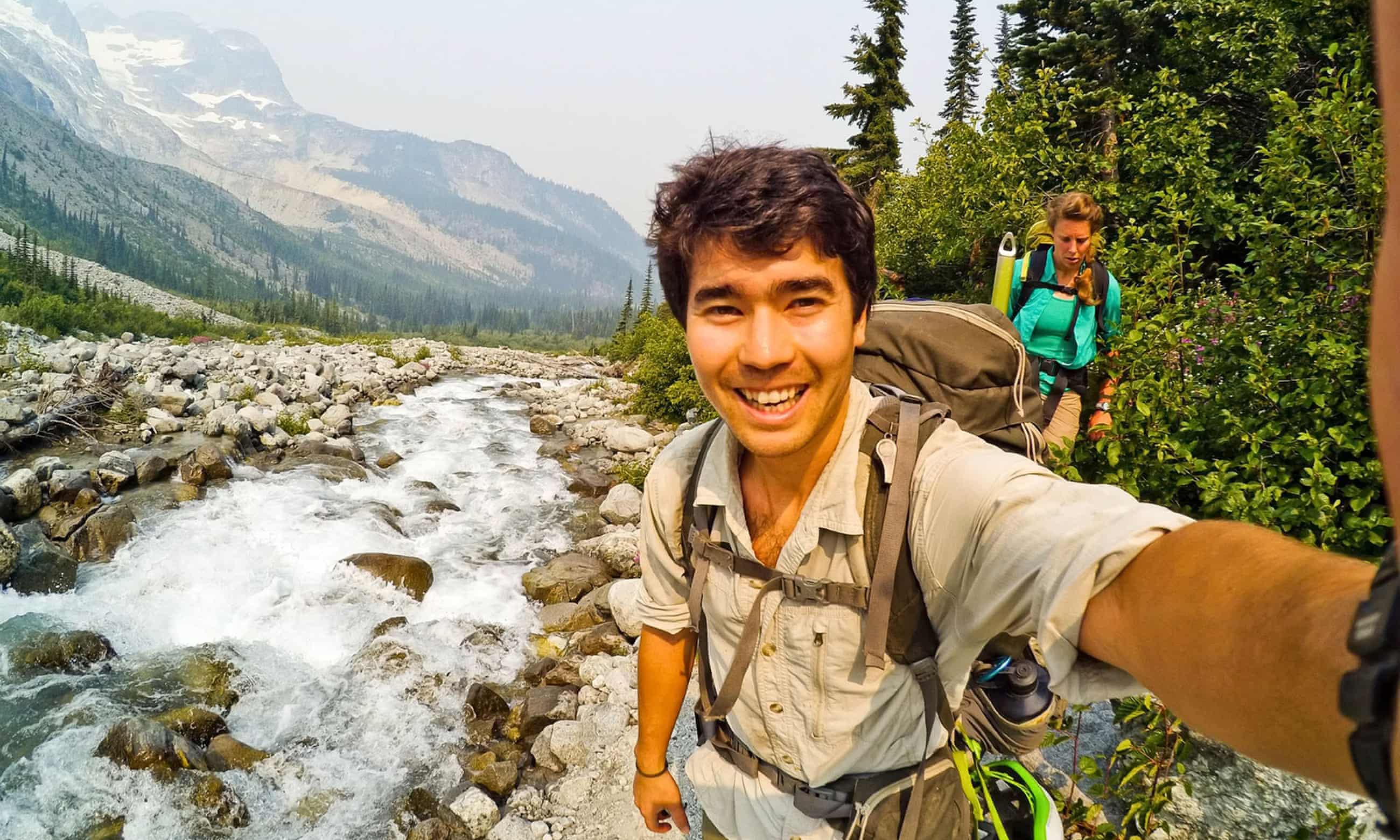 Christian missionary John Allen Chau, 26, who died of November 17 on a remote island.
One day, as a small child, John Allen Chau was rooting through his father's study when he found something curious and alluring: an illustrated edition of Robinson Crusoe, the classic story of a sailor shipwrecked on a deserted island.
"After struggling my way to read it with early elementary school English," he later told a website for outdoors enthusiasts, "I started reading easier kid-friendly books," like The Sign of the Beaver, "which inspired my brother and I to paint our faces with wild blackberry juice and tramp through our backyard with bows and spears we created from sticks".
In November, on an obscure island in the Indian Ocean, Chau – a 26-year-old American adventure blogger, beef-jerky marketer, and evangelical missionary – was killed by the isolated tribe he was attempting to convert to Christianity.
When Chau's death became international news, many Christians were keen to disavow his actions; Chau's father believes the American missionary community is culpable in his son's death. John was an "innocent child", his father told me, who died from an "extreme" vision of Christianity taken to its logical conclusion.
All Nations, the evangelical organization that trained Chau, described him as a martyr. The "privilege of sharing the gospel has often involved great cost", Dr Mary Ho, the organization's leader, said in a statement. "We pray that John's sacrificial efforts will bear eternal fruit in due season." …
---
IN GOOD COMPANY

Facing failure.
In 2017, organizational psychologist Samuel West established the Museum of Failure in his adopted home of Sweden to house his collection of flops and failed products. Its initial run in Helsingborg, Sweden, drew worldwide attention, and it now travels the globe as a pop-up museum.
Now West is grappling with a setback of his own. West has been forced to file personal bankruptcy in Sweden after his former business partners, Niklas and Jenny Madsen, sued him for what they claim was a broken agreement regarding the museum's ownership.
"After years of advising organizations on accepting the risk of failure, I now get to apply that on myself in an unexpected way," West tells Quartz via email.
The Madsens are designers at the Sweden-based design company Superlab, where Niklas Madsen is CEO. Niklas Madsen referred questions to his lawyer, who has not yet responded to our request for a comment.
The legal squabbles over the museum's origins won't affect the actual exhibit, which moves from its current home in Shanghai to Munich in the spring. …
DEGREE OF DIFFICULTY: The legal squabbles over the museum's origins won't affect the actual exhibit.
---
Video Goodnesses
and not-so-goodnesses
Pennsylvania's most famous groundhog did not see his shadow on Saturday, predicting an early spring this year. Members of Punxsutawney Phil's top hat-wearing inner circle revealed the forecast.\
THANKS to CBS News for making this program available on YouTube.
---
2017 Shorty Awards Winner — Audience Honor in Business to Business
Created entirely with stock footage, This Is a Generic Presidential Campaign Ad reunites the team behind This Is a Generic Brand Video.
As the 2016 presidential election cycle progressed, dozens of candidates released their campaign ads. And though there were a few differences from the left wing to the right, they had a lot in common. Some of their predictable, formulaic approaches to video editing drew comparisons to our own all-purpose corporate promo, This Is a Generic Brand Video, written by Kendra Eash: https://www.dissolve.com/generic.
We didn't think it fair that media commentators had to reference our corporate video — why not give them an actual generic campaign ad? So we asked Kendra to provide her wry, absurdist take on presidential promotion. The result is a blatantly pandering, verbally vacuous piece of political parody.
---
入りたいけど自分が上に乗っているから入れない、というのはよくあることです。
Maru wants to be in the box. But he cannot enter because he rides on the top.
---
FINALLY . . .
EVERY ONE STALKING CELERY

So hot right now.

Celery, the fibrous vegetable that has long been a bit player on crudités platters or as a component of the soup base known as mirepoix, has a new gig: wellness superstar.
But it's not celery in its roughage-filled stalk form that has been showing up in your Instagram feed in the past few months—it's glasses of celery juice, a pale green potion that's the latest buzzy wellness elixir, credited with treating a slew of ailments. From its humble beginnings as a vegetable that is 95% water, celery has climbed the ranks of aspirational vegetables with staggering speed.
Square, the payment platform, told Quartz that from October 2018 to January 30, the platform saw a 454% increase in celery juice sales in the US. The platform also noted the number of sellers offering pure celery juice on their menus—either in pre-pressed bottles or freshly whizzed up at juice shops—grew three fold since October.
This growth is unusual, even in so-called wellness "superfood" terms, said Helen Khumthong, Square's data analyst. "For any single product to see sustained growth for 12 weeks is out of the norm. Plus, when you factor in that celery juice is selling at four times the rate of kale juice (since October 2018), it becomes clear that the trend is out of the ordinary."
So why the hype? It's certainly not the taste, which is as you'd expect: watery celery. No, the rise of celery juice appears to originate with one man. …
---
Ed. More tomorrow? Probably. Possibly. Maybe. Not?