---
to set a mood • • •
---

Eddy Zheng, a community educator in some of America's hardest-to-reach communities, got his own education in unlikely places. At age 12, he emigrated to Oakland, California, from China with his family, and was quickly plunged into poverty, cultural alienation and social dislocation. At 16, he was convicted as an adult for armed robbery and kidnapping, and faced a life sentence. During the two decades he ultimately spent in California's San Quentin prison, Zheng developed a political consciousness forged through radical thinkers and writers of color – from historical pioneers such as Frederick Douglass to his mentor, Japanese American revolutionary Yuri Kochiyama. It was a grassroots education that, in his words, "saved my life".
In prison, Zheng sought to share this knowledge. He attempted, with other inmates, to launch Asian American literature and ethnic studies programs. But his efforts to redevelop prison schooling met with backlash from authorities and eventually landed him and his fellow activists in solitary confinement, which set off a dramatic public campaign – led by Asian American inmates and allies on the outside – to defend the free expression rights of incarcerated Asian Americans. The campaign led to the founding of the Asian Prisoner Support Committee, a volunteer-run organization that supports Asian and Pacific Islander inmates and now runs Roots, a pioneering ethnic studies curriculum centered on immigration history, intergenerational trauma and cross-cultural dialogue.
Upon his release, Zheng was confined again, almost immediately, as a consequence of his federal conviction – this time as an immigration detainee. While he was in prison, Congress had radically expanded the types of crimes that could be used as grounds for deportation, and had made these changes to the law retroactive. So he fought another court battle, to secure his right to remain in the United States, which reinforced his commitment to criminal justice activism. In 2015, he was granted a pardon, and two years later he became a naturalized US citizen.
As a grassroots activist and youth organizer, Zheng is focused on the impacts of criminalization and immigration enforcement on Asian and Pacific Islander (API) communities. He works across racial and ethnic lines to bring Asian diaspora and immigrant experience into a dialogue on mass incarceration that is often devoid of such voices. He also advocates for solidarity between Asian Americans and African Americans, maintaining that a unified resistance is critical in the struggle against structural racism and pointing to the role played by the prison system and police brutality in aggravating tensions between minority groups. It is crucial, he says, for API communities to reach out to black communities to ask: "How can we be a better ally to you, so we can create more solidarity when we come together to fight for criminal justice and comprehensive immigration reform?" …
---
The world is addicted to free returns. Here's why that's a serious problem–and what consumers can do about it.
When I'm browsing for a new outfit online, I instinctively scan a brand's website, looking for the words "free shipping and returns." And if I don't see a flexible return policy, I think twice about making a purchase. After all, it's risky to ask a customer to buy jeans or a button-down on the internet. What if it doesn't fit? What if the color looks different in person?
Over the past two decades, e-commerce has grown rapidly. Today, 27% of apparel sales are made online. There's no doubt that being able to buy clothes online is more convenient than going to a brick-and-mortar store, where you need to try on the garments in a public changing room. Instead, we've gotten used to browsing from the comfort of our sofa and trying on outfits in our bedrooms. But part of the reason buying clothes online has been so popular is that many brands make it possible to return unwanted items without hassle or cost.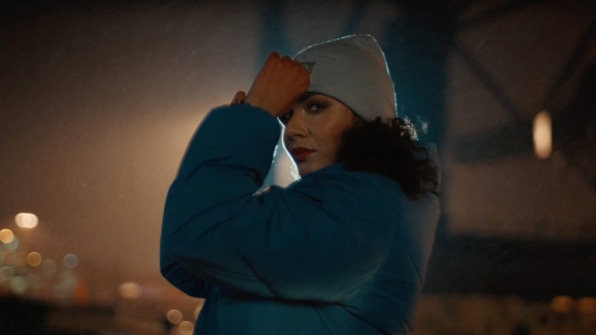 A recent survey found that 40% of all online clothing purchases are returned. Many consumers actually buy clothes with the explicit goal of returning them; for instance, they buy several sizes of the same product to see which one fits. Some consumers also admit to wearing an outfit to pose for a social media photo before returning it. In our haste to slap a return label on a package and ship it back, we tend to ignore the cost of this behavior.
Fashion Revolution wants to shed light on the problem. The Belgian organization brings together people from across the fashion world to help make the industry more humane and sustainable. In a new video, Fashion Revolution shows women trying on clothes on highways, surrounded by trucks and traffic. It's a way of illustrating that while the act of trying on clothes at home seems fun, convenient, and glamorous, the real cost exists on the highways of the world, where trucks shuttle the goods to and from your house, polluting the atmosphere and contributing to global warming.
It's hard to pin down the environmental cost of returning clothes specifically, but the evidence suggests that it is significant. …
---
EVERYBODY IS LATE

John Oliver presents the sixth season of Last Week Tonight.
You may have noticed there is a lot of news these days. Comedian John Oliver has, too, and he has some tips on how to deal with it.
In 2014, when Oliver started his weekly show on HBO, Last Week Tonight with John Oliver, news moved at a much slower pace. At the time, he had the feeling that he was always late on the news, he told reporters during an event to discuss the sixth season of his show, premiering on Feb. 13. Fast-forward five years, and much of the country is likely feeling the same way—every day.
The way Oliver's team deals with the news onslaught offers a helpful roadmap not just for news editors, but for overwhelmed citizens. Here are a few of their pointers on how to avoid feeling like so much matters, that nothing really does.
It's OK to be late
Don't worry if you feel like you aren't caught up with the latest—you're hardly alone, says Oliver. Make peace with it.
"Everybody is late to everything," he says. "You can be on all day every day and you're still technically late, because something that happens this morning now seems like a long time ago." …
---
Parks And Recreation was, as Leslie Knope would describe it, a "beautiful, talented, brilliant, powerful musk ox" of a show. But it also has an extremely dark subplot that was barely ever acknowledged … one that also shows how far the world has come in just the last few years. And it has to do with mustachioed outdoorsman and gruff libertarian Ron Swanson.
It Starts With A Typical "Cruel Ex-Wife" Sitcom Subplot
For those of you who haven't seen every episode of this show six times, Ron has two ex-wives, both named Tammy, who are repeatedly referenced, and never in a good way. In fact, their mention is usually accompanied by Ron's solemn wish that they experience a form of vengeful misery. He can even detect when they're around him, like he has some kind of alimony spider-sense.
We see Tammy 2 (his second ex) on numerous occasions, but we only see Tammy 1 in two episodes. She's briefly in "I'm Leslie Knope," and then features heavily in "Ron And Tammys." In the latter episode, Tammy 1, who works for the IRS, tells Ron he's being audited, and announces that she's going to move in with him and help him organize his finances. It's a power play, as Ron often finds himself helpless when he's in the clutches of either Tammy — that's the running joke.
Then, as Ron casually states it to the Parks gang, we find out Tammy 1 used to be a nurse's assistant, and actually helped doctors deliver Ron when he was born. She was also his babysitter, his Sunday school teacher, his middle school math teacher, his driver's ed teacher … and started having sex with him when he was 15 years old. …
---

A few years ago, the people analytics experts at Google stunned me with one of their recommendations to managers. They had been studying how to onboard new hires effectively. After running surveys and experiments, they came back with a list of tips. Here's the one that jumped out at me:
Meet your new hires on their first day.
People analytics has transformed HR and talent management into a data-driven field. Since Google was a pioneer in the field, I was expecting an aha moment. Instead, I got a duh-ha moment — a sudden flash of the blindingly obvious.
As an organizational psychologist, my trade has been to highlight the counterintuitive, the unexpected, the overlooked. For the past decade and a half I've regularly referred people to classic advice from sociologist Murray Davis: If you want to be interesting, challenge the (weakly held) assumptions of your audience. I've argued that it is not storytelling but questioning conventional wisdom that makes Malcolm Gladwell fascinating (though he found that point obvious from the get-go).
Google's analytics team had done the exact opposite of all that: They had confirmed the most banal of my expectations. I felt like I was hearing from Pelé that the key to becoming a great soccer player is wearing shoes. Who needs to be told to meet their new hires on their first day? What kind of manager wouldn't do that?
A busy one, it turns out. …
---
Pre-smashed One Hand Chips are far from the first to tailor the dining experience around our phone-centric lifestyles.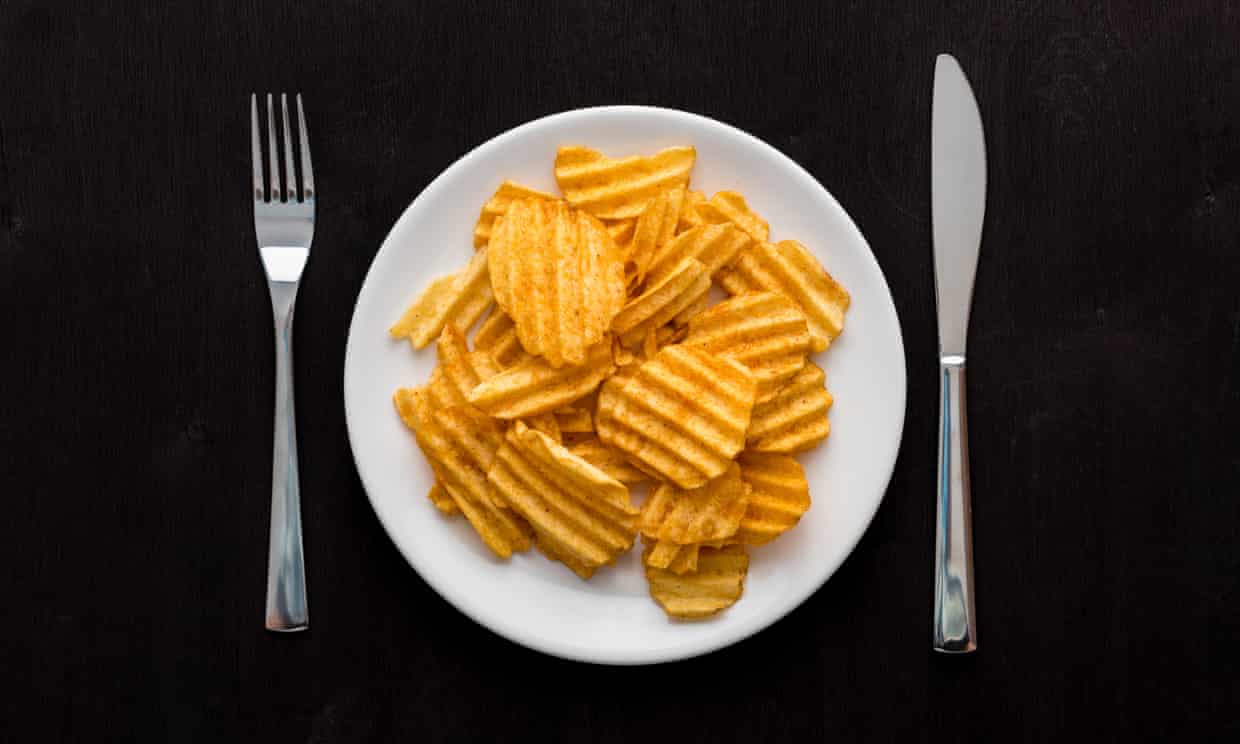 A potential solution? Food brands battle to find a way to eat chips without getting your fingers dirty.
Among the concerns facing today's social media maven: how can one scroll through Instagram and enjoy a bag of potato chips without getting their phone all greasy?
It's a dilemma Steve Jobs was never able to solve, but that hasn't stopped today's innovators. A Japanese snack company is offering chips that require only a single hand to consume – and you don't have to touch the chips at all. The Tokyo company Koike-ya is behind One Hand Chips, which come pre-smashed so that you can essentially drink them, according to the Wall Street Journal. Now you can swipe with clean hands, and while the calories pile up, you don't have to waste valuable energy chewing. As one enthusiast tells the paper: "I can just take it and chug it."
寒い冬。
彼の手を離したくない。
でもどうしてもカラムーチョが食べたい。

そんなあなたに、ワンハンド。 pic.twitter.com/1VnFYxQmm1

— コイケヤ【公式】 (@koikeya_cp) November 29, 2018
Koike-ya is aware of the significance of its accomplishment, calling One Hand Chips "a new snack style humankind has been waiting for", the Journal reports. But it's far from the first company to tailor the dining experience around our phone-centric lifestyles.
Nearly a decade ago, TechCrunch reported on the Potato Chip Hand. It's a plastic stick with pincers on one end, forming a grabber that pleasingly mimics the white gloves favored by Mickey Mouse and Goofy. It emerged just a few years after release of the first iPhone.
McDonald's, meanwhile, has gradually refined its own tools to address the phone-grease conundrum. In 2017, it unveiled the Frork, which is a device to hold and dip French fries. …
---
Video Goodnesses
and not-so-goodnesses
Xavier Becerra, the attorney general of California, was an obvious choice to deliver the Democratic Party's Spanish-language response to the State of the Union address. He's the child of Mexican immigrants. He represented a heavily Latino district in Los Angeles during his 24 years in congress.
And as attorney general of the most populous state in the union, Becerra has already sued the Trump administration 45 times to block some of its biggest moves on healthcare, the environment, and, most importantly, immigration.
Trump's address — in spite of its gestures toward reconciliation — repeated the same message on immigration he's been delivering since his campaign. That set Becerra up to draw a sharp contrast between Trump and the Democrats for the potential Latino voters watching live on Telemundo and Univision.
"Tonight was supposed to be about convincing us that, from here on out, the deceit and dysfunction would stop, and that cooperation would begin," Becerra said in his speech. "What we heard was the same tired refrain of building walls."
But distinguishing the Democratic Party from Trump "isn't tough," as Becerra told VICE News. Much harder is reconciling the profound divisions that exist on immigration within the Democratic party — between a newly ascendant left wing that's turned "Abolish ICE" into a slogan, and an establishment that has for decades played an active role in dramatically expanding the immigration enforcement system.
THANKS to HBO and VICE News for making this program available on YouTube.
---
Facebook has dominated the social-media landscape for the past 15 years. But breaches of its users' privacy mean it is now slipping out of favour. Could an emerging technological movement take its place?
---
Trump's State of the Union was a buffet of lies and left-field promises backed by zero decisions, but at least it did put a lot of people to sleep!
---
The situation in Venezuela is rapidly deteriorating, but Elliott Abrams is rebooting his Iran-Contra game plan from the 80s. Totally boss and/or incredibly frightening!
THANKS to TBS and Full Frontal with Samantha Bee for making this program available on YouTube.
---
Donald Trump's State of the Union literally put an audience member to sleep.
---
The Governor of Virginia is in hot water. The guy who's next in line to the governorship is, too. And the next guy.
---
It was the largest audience to ever witness crimes related to an inauguration, PERIOD.
THANKS to CBS and The Late Show with Stephen Colbert for making this program available on YouTube.
---
お気に入りの羽のおもちゃ♪ This is Hana's favorite toy!
---
FINALLY . . .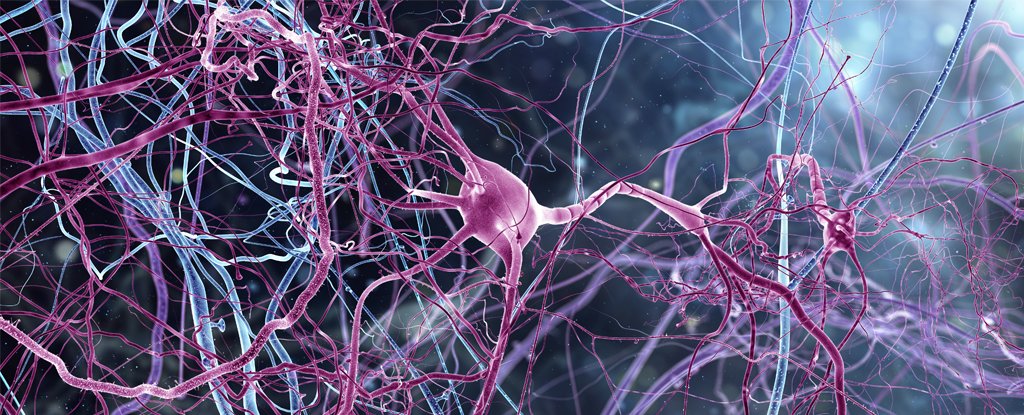 Humans have learned to travel through space, eradicate diseases and understand nature at the breathtakingly tiny level of fundamental particles.
Yet we have no idea how consciousness – our ability to experience and learn about the world in this way and report it to others – arises in the brain
In fact, while scientists have been preoccupied with understanding consciousness for centuries, it remains one of the most important unanswered questions of modern neuroscience.
Now our new study, published in Science Advances, sheds light on the mystery by uncovering networks in the brain that are at work when we are conscious.
It's not just a philosophical question. Determining whether a patient is "aware" after suffering a severe brain injury is a huge challenge both for doctors and families who need to make decisions about care.
Modern brain imaging techniques are starting to lift this uncertainty, giving us unprecedented insights into human consciousness. …
---
Ed. More tomorrow? Possibly. Maybe. Probably Not? Groundhog Day.