"Who Goes There?"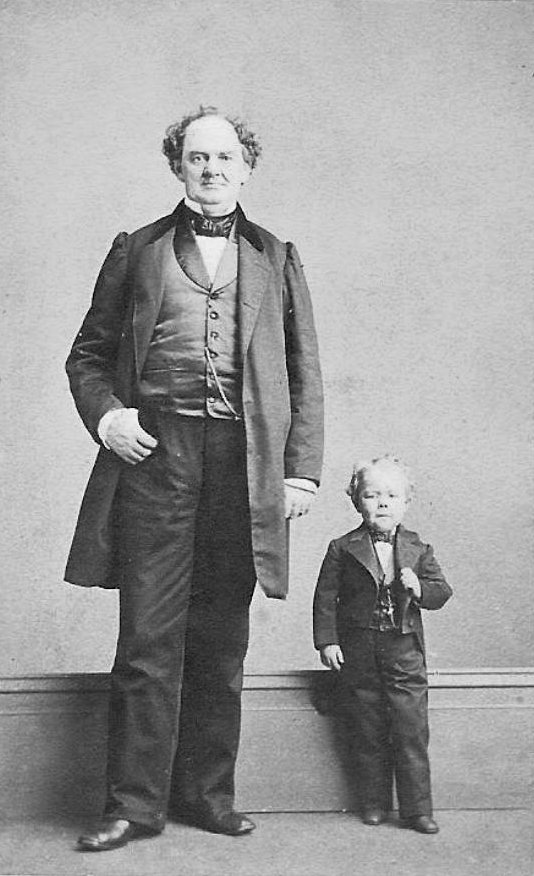 This Day In History: April 7, 1891
"Every crowd has a silver lining"– P.T. Barnum
"The Great American Showman", P.T. Barnum, died on April 7, 1891. Considered one of the most important figures in America's entertainment history, LIFE magazine also dubbed him "the patron saint of promoters." Always the consummate businessman, it's said that his last thoughts were about the "Barnum & Bailey Greatest Show On Earth." The show was appearing at New York City's Madison Square Garden, and Barnum requested that someone "ask Bailey what the box office was at the Garden last night."
P.T. Barnum, born on July 5, 1810 in Bethel, Connecticut, was 61 years old before he started "The Greatest Show on Earth," but began his very successful career peddling lottery tickets and rum at the tender age of 12. (Note: Colonel Sanders of KFC was also in his 60s before founding his chicken empire. In Sanders' case, he was broke and living in his car at the time as well. See: Was Colonel Sanders Really a Colonel?) …
A survey reveals how little commentators know about what students think about the First Amendment.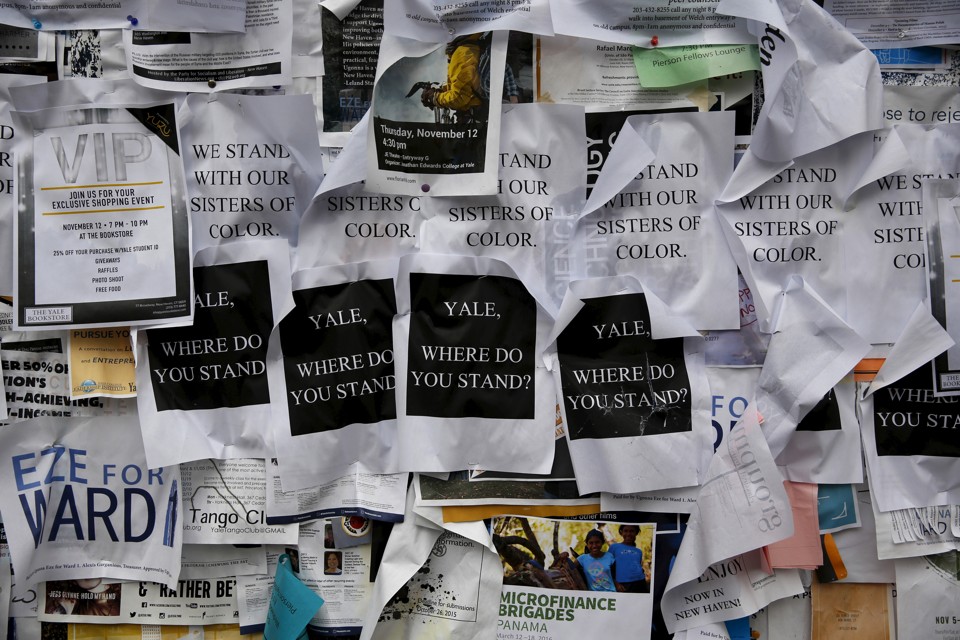 Is free speech really under assault on college campuses? The debate has been ongoing, much of it across headlines at this publication, but so far all of the sides have lacked one key thing: detailed data, especially on student attitudes. The debate has relied mostly on arguments between prominent commentators based on anecdotes, a handful of small polls, and a few sensationalized moments, but too few broadly applicable insights.
A new survey from Gallup, the Knight Foundation, and the Newseum Institute offers a bit of much-needed data about free speech on college campuses. The survey provides context for how students themselves view the integrity of free speech and how different demographics view First Amendment protections. But even as it begins to offer insight on some of the central issues in play, the survey poses new questions—that it can't quite answer—about the very nature of free speech. With a framework limited to five easily delineated constitutional freedoms, the survey misses out on some other considerations that can make college campuses foreign lands to older commentators. Gender expression and fluidity, Internet accessibility, and the potential for social-media backlash, for example, are important considerations that aren't so clearly defined in the First Amendment.
But first, the results. In a sample of over 3,000 college students across 240 colleges, a strong majority viewed all forms of First Amendment-protected freedoms as secure. Seventy-three percent viewed freedom of speech as secure or very secure, and 81 percent view freedom of the press as secure. Half of all college students said they thought free-speech protections have grown stronger over the past two decades. Students themselves seem to be less concerned about a wave of "political correctness" overtaking free speech than some journalists. …
Gonzalo Venegas ordered his chicken mofongo to go.
Venegas and his brother Rodrigo, who comprise the Bronx hip-hop duo Rebel Diaz and also co-host a show on TeleSur English, had come to Sabrosura 2 Restaurant to get some lunch. But their plans quickly changed once they found out that Republican presidential candidate Ted Cruz, fresh on the heels of his win in Wisconsin last night, would be arriving shortly to hold a meet and greet with a group of ministers and Bronx residents.
Lunch would have to wait. First, the Venegas brothers had something to say to the Texas senator.
"He's coming," Rodrigo said. "Let's go."
Within moments, he was face to face with Cruz, shouting, "Why are you in the Bronx if you're such an anti-immigrant?" …
Win or lose, the Democrat has already accelerated a major generational shift within the Democratic party.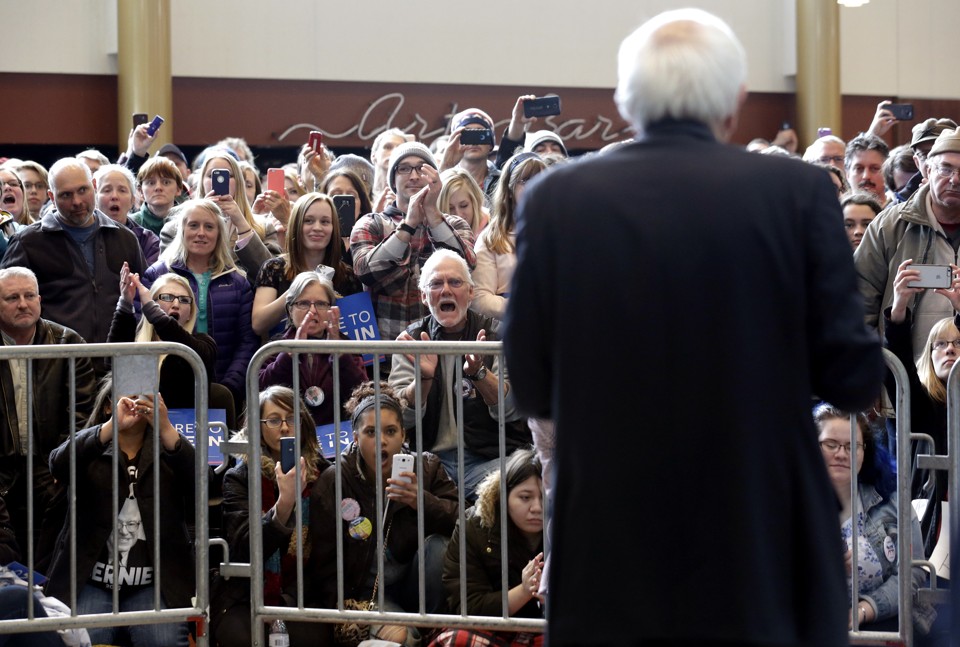 Bernie Sanders's resounding victory in Tuesday's Wisconsin primary cements his status as one of the Democratic Party's most successful insurgents ever, even as it leaves him still facing a steep uphill climb to overtake Hillary Clinton for the presidential nomination.
The math favors Clinton, who can clinch a first-ballot nomination by winning about one-third of the delegates available in the remaining five caucuses and 16 primaries through June 7. But, even if he falters, Sanders has triggered dynamics that could reshape his party for years. Most important, his campaign is crystallizing the political emergence of the massive Millennial Generation, which is poised to pass the Baby Boom by 2020 as the electorate's largest voting block.
"This thing is not going to go away," insisted Robert Borosage, the co-director of the progressive Campaign for America's Future. Borosage served as a senior adviser to Jesse Jackson's landmark 1988 outsider presidential campaign and says the party has "not seen this kind of insurgency, this kind of strength" since then. "It's even bigger [than Jackson]," Borosage said, "because it's this younger generation coming into politics and moving with their own energy." …
At times, a mother-in-law can be a handful. Words may be said, fights may ensue, and family dynamics may be difficult. But when bitterness spirals out of control, all of the lives in a family can change in an instant.
10. Anne Fisher
David Russell Cain was a 28-year-old father of two infant children. He and his wife, Elizabeth, divorced in May 2015, and David was granted full custody of their kids.
The couple had a stormy past. At the time of their divorce, Elizabeth was on one year of probation for a November 2014 incident in which she had been charged with misdemeanor assault against David.
Despite the couple's tumultuous past, Elizabeth and her mother, Anne Fisher, were granted visits with Elizabeth's children. In fact, David was quite liberal in allowing his former mother-in-law to spend time with her grandchildren. On many occasions, the kids even stayed overnight at the Fishers' house. …
The law firm at the hub of a global financial scandal has links to more than 1,000 U.S. companies, formed mostly in Nevada and Wyoming since 2001, but appears to have largely escaped the scrutiny of U.S. financial regulators — at least in public.
The leak this week of more than 11 million records from the Panamanian firm, Mossack Fonseca, has led to a global uproar that prompted Iceland's prime minister to step aside Tuesday. An international consortium of journalists has reported the documents tie the firm, which specializes in shell companies that can be used to conceal assets, to Russian oligarchs, former heads of state and world soccer's scandal-plagued governing body. …
Websites ordered to purge all reports related to documents following publication of political elite's offshore secrets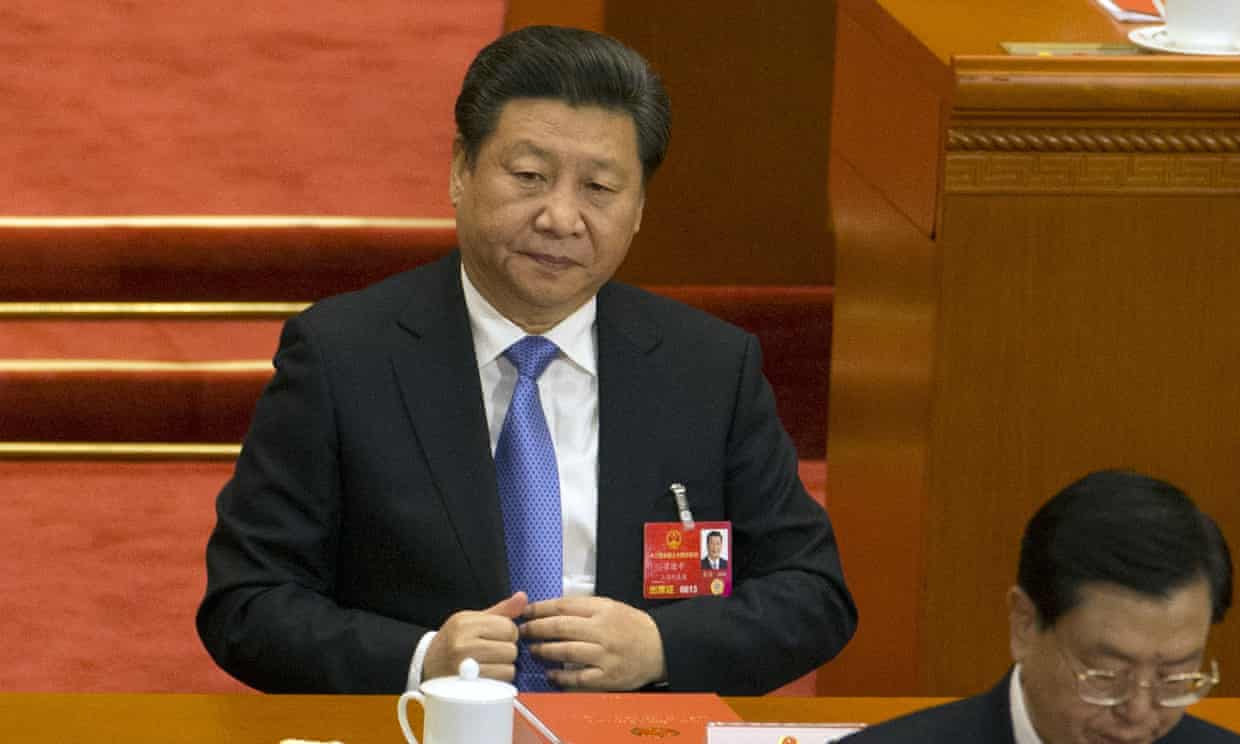 Chinese censors have stepped up their censorship of websites, ordering all content related to the Panama Papers to be scrubbed as new revelations emerged of how relatives of some of the country's top leaders had used secretive offshore companies to store their wealth.
Documents from the leaked Mossack Fonseca database showed the relations of three of the seven members of the Communist party's elite ruling council, the politburo standing committee, had companies that were clients of the offshore law firm. They included relatives of Chinese president Xi Jinping.
A Communist party censorship directive instructed news organisations to purge all reports, blogs, bulletin boards and comments relating to this week's highly sensitive revelations. …
Ancient artifacts are literally irreplaceable, and yet people still destroy them. Sometimes this is through malice, as in the case of the terrorist group ISIL smashing antiquities and broadcasting the footage. Other times this is through just plain old stupidity, which actually happens quite often.
10. Native American Artworks Shot Up By Paintball Guns
Native American monuments and rock art dot the Lake Mead National Recreation Area and are considered sacred by the local Native American tribes as their birthplace. They're even registered in the US National Register of Historic Places. In 2010, park rangers were summoned after someone reported people firing paintball guns in the area. They found paint splattered across the rock art, then talked to and ultimately arrested a 20-year-old man who had been shooting up the monuments. …
Employing artificial intelligent robots in Chinese restaurants – an idea that attracted national headlines – has not proved such a smart idea after all, mainland media reports.
A number of restaurant owners have chosen to fire about 10 robots because they were just not clever or sophisticated enough to do their jobs properly, the Xiamen Daily reported.
The plug has been pulled on a number of the robots – employed as chefs and waiters – only a few years after a catering business in the seaport city of Xiamen, in southern Fujian province, scrambled to employ them instead of people, the newspaper said on Tuesday. …
Emotional intelligence is a cornerstone of human interactions—an essential part of what it means to be human. But now, artificial intelligences are being developed to better read and process human emotions, which is already changing the way we interact with robots.
In the early 1990s, psychologists Salovey and Mayer were the first to recognize emotional intelligence as a set of knowledge and skills distinct from other forms of intelligence, defining it as "the ability to monitor one's own and other's feelings and emotions, to discriminate among them, and to use this information to guide one's thinking and actions." Emotional intelligence is something that seems wonderfully and innately human.
But it turns out the tenets of emotional intelligence—which we start picking up in infancy and which seem so closely linked to human nature itself—can be quantified and reduced to logical procedures and algorithms. We humans are not so special, after all. …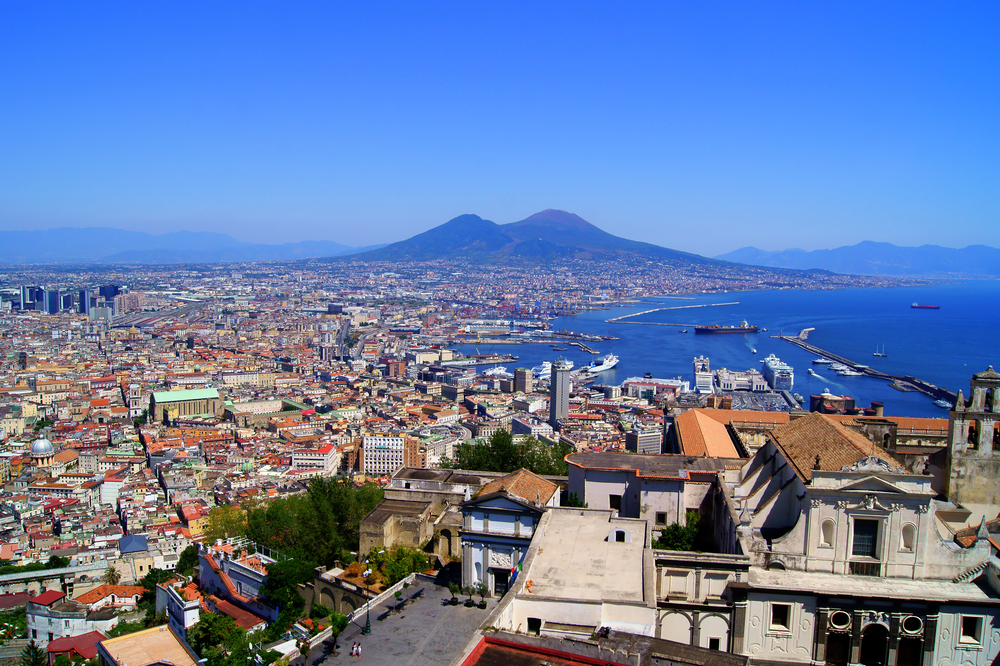 Today in History: April 7, 1906
Mount Vesuvius, located on Italy's west coast, is mainland Europe's only active volcano. It's considered one of the world's most dangerous volcanoes because of the largely populated areas surrounding it, including the city of Naples. It's estimated that two million people live in the immediate vicinity of Vesuvius. The volcano has erupted at least 50 times since it buried Pompeii in 79 A.D.
When Mount Vesuvius erupted on April 7, 1906, contemporary reports claim approximately 500 lives were lost. This eruption produced the most lava Vesuvius has emitted, but lava wasn't the only problem. Showers of stones, cinders and ashes a foot deep collapsed roofs, derailed trains and killed people where they stood. …
The unprecedented leak of 11.5m files is causing upheaval across the globe. Here is what has been revealed by the Guardian.
The leak of 11.5m files from the Panama-based law firm Mossack Fonseca continues to create upheaval around the world. The documents were leaked to the German daily Süddeutsche Zeitung, which shared them with the Washington-based International Consortium of Investigative Journalists, the Guardian, the BBC and other media organisations.
This is a list of principal revelations by the Guardian.
Mossack Fonseca has been providing updated responses to the revelations on a dedicated website. …
The Russian president denies there was "any element of corruption" in details contained in the documents from Mossack Fonseca.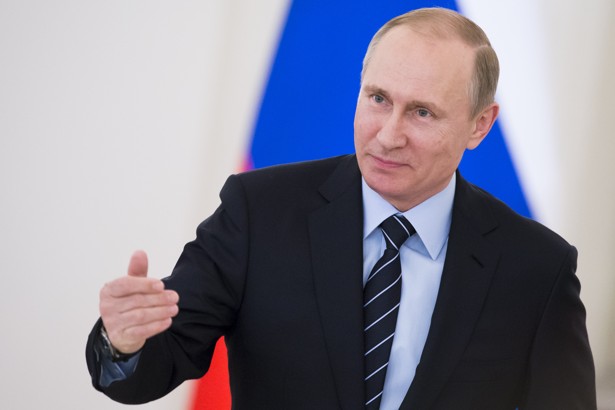 President Vladimir Putin, in his first public comments on the allegations, described revelations his associates laundered money through shell accounts as an attempt to destabilize Russia.
As we have reported, close associates of Putin along with Bank Rossiya, a Russian bank that has been blacklisted by the U.S. and the EU, laundered hundreds of millions of dollars, according to the Panama Papers. The International Consortium of Investigative Journalists, which has access to the documents from Mossack Fonseca, alleged that Sergey Roldugin, a close friend of Putin, is listed as the owner of offshore companies that have obtained payments from other companies worth tens of millions of dollars. …
We all know that the machine that spits out the ideas for commercials has exactly three settings: "Here's a weird guy," "Cute stuff," and "PRETTY GIRL." For the most part, the machine works very well, and we're happy to watch a weird guy and a cute thing stand near a pretty girl for 28 seconds before seeing a Nike logo. But because the machine apparently has no idea what it's generating an ad for, every once in a while it spits out ads that do the product more harm than good. Here are five commercials that accidentally highlight the absolute worst part of a product.
#5. Black Bush: "Drums"
The ad:
Three guys stand at a bar in a jazz club, when one notices a drum kit onstage with nobody playing it. He takes this as an open invitation to hop up and solo on the drums. Two bouncers rush him and throw him out.
The reality:
Everyone knows the asshole that gets drunk and gets thrown out of bars for stupid shit like dick slangin' on the pool table or playing instruments he is not supposed to. Very few of us aspire to be this person. If that were the behavior of people who order Black Bush, bars would stock one bottle as a trap, then bum rush sloppy douches who ordered it. "Black Bush. You'll outgrow this by the time you're 23." …
In his competitive diving career, four-time Olympic diving gold medalist and five-time world champion Greg Louganis has been all over the world. Now he'll be in one place that's eluded him for years: your kitchen table.
Wheaties announced that Louganis — who is openly gay and HIV-positive — along with two other former Olympians, hurdler Edwin Moses and swimmer Janet Evans, will be featured on the cereal boxes as part of the revamped "legends" series.
In a 2015 HBO documentary called Back on Board: Greg Louganis, the diver said he understood that he wasn't featured on the Wheaties box during the prime of his career in the 1980s because he didn't fit the company's requirement of a "wholesome image," as he was rumored to be gay. He came out publicly about his sexual identity and HIV-positive status in 1995. …
The strange pictures shows a large circular shaped craft in the middle of nowhere, which some believe to be a sign of alien life on Earth
A video recorded by Google Earth cameras appears to have captured what some viewers believe to be a 'crashed flying saucer' in an Arizona mountain range.
The zoomed-in image appears to show a large black circular-shaped object, lying in the middle of the deserted landscape.
A white truck is parked directly next to the alleged craft, which appears to be in the middle of the mountains, close to New Mexico.
Tyler, from Secure Team, who uploaded the video to YouTube, also claims that the craft had landed in a 'no-fly' zone. …
Getting something to go viral requires the right combination of luck, timing, and hitting what resonates most with an audience at that particular moment. In the first half of the 20th century, the world saw its share of viral stories that spread through newspapers and journals. Unfortunately, not all of them were true.
10. Nazi Crop Circles
Life on the home front in the United States during World War II was understandably terrifying. No one knew for sure whether the Germans would be planning an attack, so when mysterious symbols started popping up across the East Coast, people were worried.
Newspapers didn't help, especially when they started to run photos of the crop circles and other mysterious symbols that were being found in farmland. Hay bales were being stacked in such a way that they seemed to point toward high-profile targets and cities. Sacks of grain were dumped in peculiar patterns that seemed to indicate the direction of a nearby military base. Arrows and other directional indicators were being plowed into fields and crops. One photo showed bags of fertilizer that seemed to form the number "9," and the story that went with the photo claimed that the tail of the number pointed toward a nearby factory that was manufacturing planes, presumably for the war effort. …
'BeyondCorp' plan prefers analysis of user behaviour and device state instead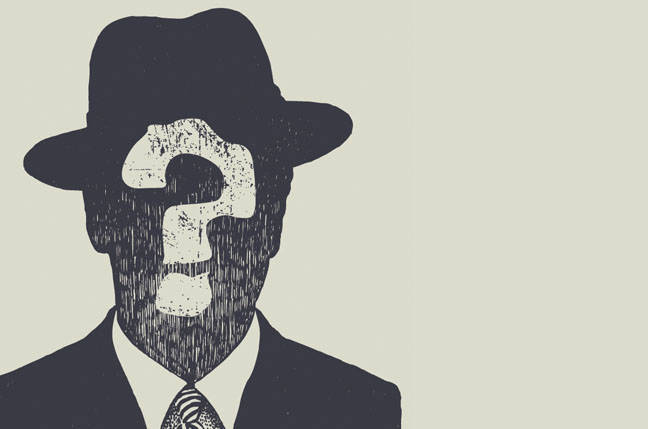 Google sees little distinction between board rooms and bars, cubicles and coffee shops; all are untrusted under its perimeter-less security model detailed in a paper published this week.
The "BeyondCorp model" under development for more than five years is a zero-trust network model where the user is king and log in location means little.
Staff devices including laptops and phones are logged into a device inventory service which contains trust information and snapshots of the devices at a given time.
Employees are awarded varying levels of trust provided they meet minimum criteria which authors Barclay Osborn, Justin McWilliams, Betsy Beyer, and Max Saltonst all say reduces maintenance cost and improves device usability. …
When was the last time you needed to Google something and Google wasn't there?
Odds are, you don't remember that ever happening. Sure, there are times when you can't reach Google because your internet connection is down. But Google's primary online services, from its search engine to Gmail to Google Docs and more, are nearly always accessible. The company's Google Apps suite, including Gmail and Docs, was available about 99.97 percent of the time in 2015, according to the company's own numbers. The world pretty much takes this for granted, but it's a remarkable reality. The billions who use Google hardly stop to consider how Google made something so impressive seem so mundane. …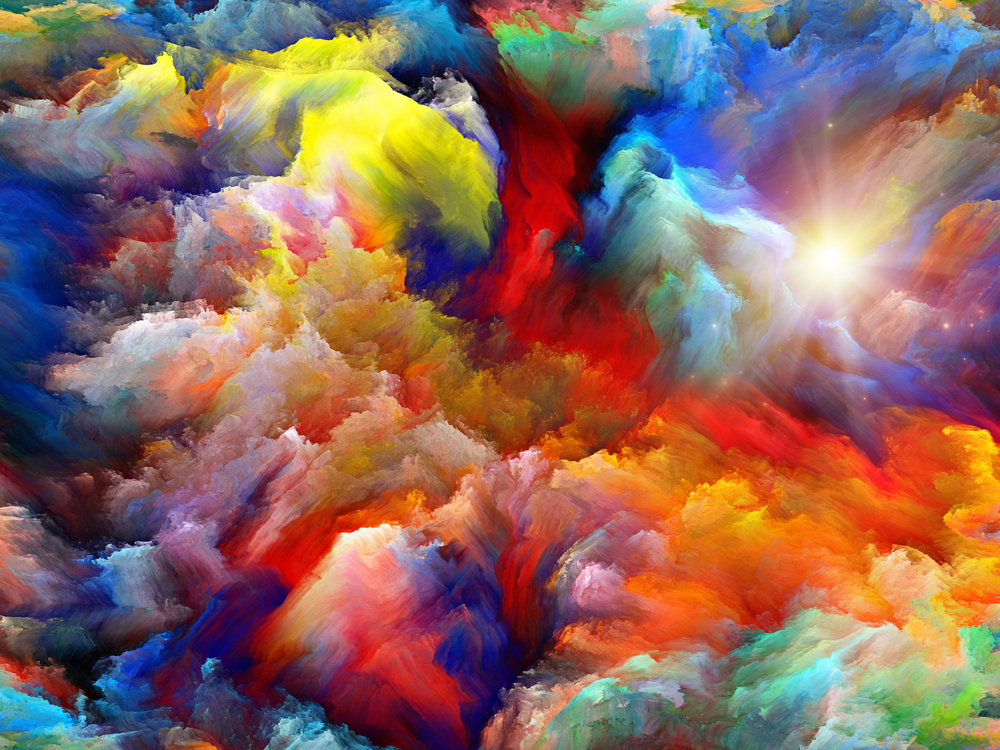 Sam asks: If you gave a color blind person something like LSD or some other sort of hallucinogenic drug, would they see colors they couldn't before?
First a little primer on colour blindness from the good people at ColorBlindAwareness.org:
Most color blind people are able to see things as clearly as other people but they unable to fully 'see' red, green or blue light. There are different types of color blindness and there are extremely rare cases where people are unable to see any colour at all.
The ability to see colours is entirely due to certain photoreceptors called "cones" located in your eyeballs. Normal eyes contain three distinct kinds of cones that work together to perceive colours. However, in people with colour vision deficiency (CVD):
…usually there is something wrong with one of those different cone types. Either they are faulty or missing… This means you still can see colors but less. Maybe less diverse, less shades, less colors and definitely less colorful.
…
Video Goodnesses
(and not-so-goodnesses)
CAUTION: Some language may not be appropriate for work or children.
This must be Pizza Rat's Portland cousin – Pizza Squirrel.