---
He is unfit to be President for the next 13 days or the last 1,448.

— God (@TheTweetOfGod) January 7, 2021
---
All we are saying is give Pence a chance.

— God (@TheTweetOfGod) January 7, 2021
Ed. Reply at Twitter, if you must. I did.
---
• • • an aural noise • • •
word salad: Alexandre aka SolEye is known to fill the festival Chill floor with smiling faces . His bond with the public is hypnotic, intense, and favoring interconnections. Deeply inspired by nature, love, sharing, and well-being, he evolves inside rhythms and atmospheres of Chill-Out and Downtempo culture.
• • • some of the things I read in antisocial isolation • • •
---
A photographer captured the handmade, the unusual, the downright puzzling.

Bombay Beach, California, 2018. Embiggenable. Explore this census-designated place at home.

THINK OF YOUR LAST ROAD TRIP. There were sights, destinations, but as much as anything else, there were signs. For businesses, public safety messages, accident memorials, threats directed at outsiders, advertisements for worms, eggs, and firewood, reminders of sin (83-FOR-TRUTH), and, of course, political campaigns. In his book Political Sign, author Tobias Carroll compares the yard sign to a "kind of coelacanth, something that reached its ideal form long ago and has contentedly stayed there, not evolving because it didn't need to evolve any further." Yet within this unevolving form exists a world of variety and surrealism.
Portland-based photographer Brendon Burton sees the signs, too, but he's looking for a specific species on his road-based safaris. On his road trips, Burton began to pull off to capture signage across the United States that caught his eye—mostly the hand-painted, graffitied, dashed-off, the unusually juxtaposed. Last month, he has released his first photobook, focused solely on signage: American Poetry.
Consisting of signs Burton photographed from 2015 to 2020, American Poetry is a way to explore Trump-era America and increasingly isolated rural communities through the art of their signs. Although many of the signs' messages are clear, others are so decayed or removed from context that they are fragmented into a kind of poetry, or echoes from a sermon. "I think some of the very intensely religious signs on display here feel very American to me," Carroll said of Burton's photographs. "That blend of intense religiosity and a lack of much nuance feels like it lines up with a couple of strains in American religious history."
Atlas Obscura to Burton about his photography road trips, how signage changed in 2020, and what signs he was most drawn to.
What inspired this project?
My biggest inspiration usually comes from the New Topographics photographers, people like Stephen Shore, and artists who play with public narrative like Jenny Holzer. American road trip photography is a very simplistic way of putting what inspires me, and there's always been road trip elements in American photography. It's really important to remember that American culture is inherently nostalgic, but there's also a jealousy for an earlier time that drives nostalgia hunting, the commodification of the past, and searching for "untouched" or "unvisited" places. I fell into that, too, because I want to save both the old and new signs. They're worth saving. Archaeologically, people will obsess over the present day. Our time period right now is just baffling. …
RELATED: Akgkor, Cambodia: Phimeanakas
A secluded, little-known temple hidden amid the dense jungle.

Phimeanakas. Embiggenable. Explore at home.

PHIMEANAKAS WAS A HINDU TEMPLE CONSTRUCTED in the Khleang style. The name Phimeanakas actually translates to "Celestial Palace."
Construction started at the end of the 10th-century during the reign of Rajendravarma II and was completed by Suryavarma I. It went on to become the state temple of Suryavarman I and the focal point of his capital. The structure was also used by King Jayavarman VII as his private temple and was designed in laterite, a type of clay.
Atop the pyramid was a tower that rose from a platform. At the center of the platform now sit the ruins of a small cruciform sanctuary. Along the edge of the top platform are covered galleries. These were the first vaulted galleries to be constructed in Angkor. At the corners of each of the tiers are guardian elephant statues. …
---
144 years later, the Gentleman's Room at Charing Cross continues to deny admittance to cowboys following a notorious 1877 brawl.

— Fake Atlas Obscura (@notatlasobscura) January 7, 2021
---
The violence at the Capitol was incited, encouraged, and condoned by the president of the United States. Don't forget it.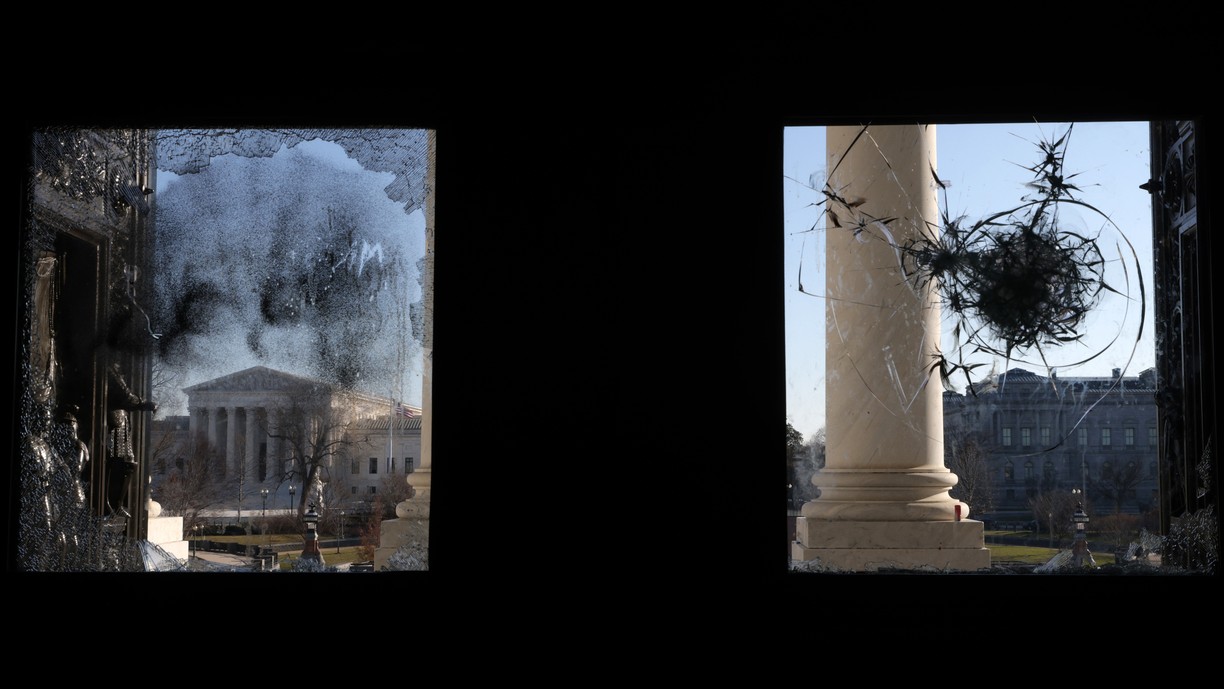 Remember what yesterday's [yesterday] attempted coup at the U.S. Capitol was like. Very soon, someone might try to convince you that it was different. Maybe someone already has.
This has been a leitmotif of the Trump administration: Donald Trump does something outrageous and inappropriate, maybe even illegal. Immediately, there are horrified reactions from across the political spectrum, but pretty quickly, the anger fades. Republican officials test the political winds and decide to keep their heads down. Maybe they even say that what Trump did was just fine. Democratic officials rage but shrug and say there's just not much they can do.
Don't let the events of January 6 get memory-holed or excused in the same way. The health of the republic depends both on what swift consequences come—for Trump and for others—and also on how people remember the participants' actions later on.
As horrifying as the insurrection was, the immediate response was heartening. Republicans who have consistently criticized Trump, such as Senator Mitt Romney and Representative Adam Kinzinger, were quick to pin responsibility on the president. But so were others who are usually more quiescent, like Senator Richard Burr. Several outlets reported that Cabinet-level officials were discussing the prospect of using the Twenty-Fifth Amendment to remove Trump from office. A handful of administration officials resigned. Some Democrats announced plans to introduce articles of impeachment right away, and Senate Minority Leader Chuck Schumer said that Congress should impeach Trump if Vice President Pence and others don't invoke the Twenty-Fifth Amendment. …
COMPLETELY UNRELATED: Heroes of 2020
A series celebrating those who inspired, cheered and brought us joy this year.
Not an endorsement for NOLA Motorsports.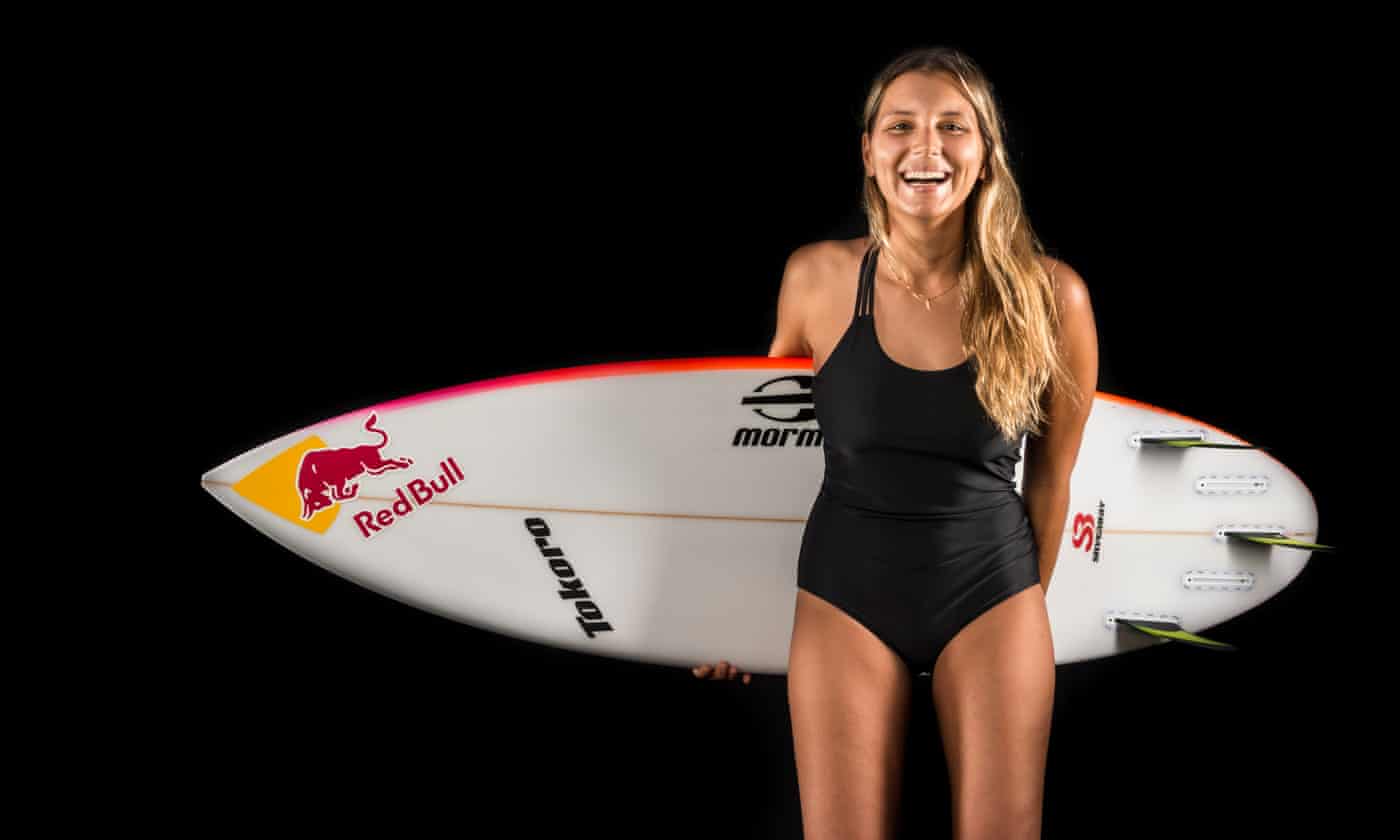 Maya Gabeira in Rio de Janeiro, Brazil, in 2016.
Seven years ago, she was nearly killed in pursuit of the sport she loves, but she defied experts' predictions and made a stunning comeback …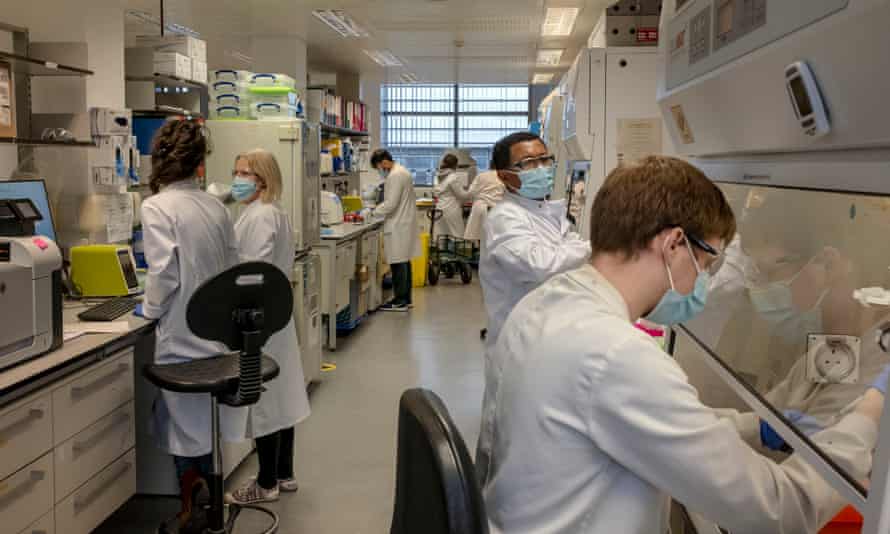 Researchers at the Oxford Vaccine Group's laboratories.
We don't know their names, but these scientists have been working tirelessly to fight the pandemic. It's time to say thank you …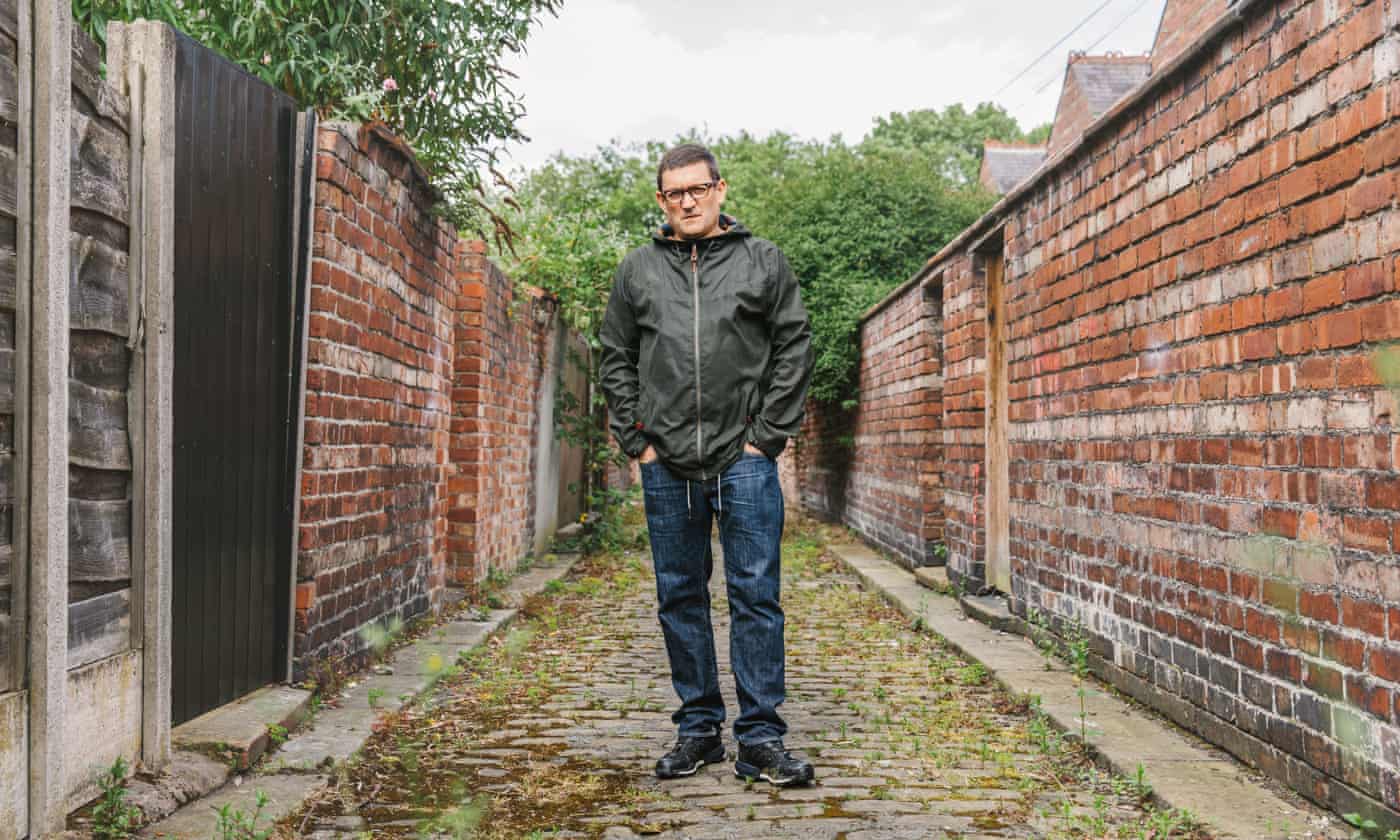 Paul Heaton: 'People are looking for glimmers of hope.'
When music magazine Q folded during the pandemic, the founder of the Housemartins and the Beautiful South stepped in with a large donation to the staff. And it's not his only act of quiet altruism this year …
Ed. Prepare to spend a while. The year was long.
---
As World War II loomed, President Franklin Roosevelt decided to found America's first official spy agency, the OSS. He turned to the one man in America just crazy enough to pull it off: William "Wild Bill" Donovan. Instructed to think outside the box, Donovan proceeded to hire every maniac and oddball he could find. As a result, the OSS became known for proposing the most bizarre plans this side of the Roger Moore Bond movies.
4. The Ultimate Stink Bomb
---
Shortly after the OSS was founded, Donovan hired a chemist named Stanley Lovell to run his research division. Donovan told Lovell he was looking for a "Professor Moriarty" to brainstorm "every subtle device and every under-handed trick to use against the Germans and the Japanese." Armed with his "become a supervillain" job description, Lovell turned the OSS research division into perhaps the wackiest spy agency outside of an '80s kids' cartoon. A typical project involved producing toilet paper "showing the Fuehrer in embarrassing poses," which was smuggled into enemy territory and left in public bathrooms to undermine morale. And it would certainly be discouraging for a fervent Nazi to reach for the toilet paper and find himself faced with a terrible conundrum: wipe on the Führer or stride boldly unwiped from the toilet, squelching off to oversee the town book-burning.
Another project was a powerful stink bomb called "Who Me?" The plan was to have resistance fighters in occupied territories sneak up to Nazi officers in bars and spritz them with the virtually unremovable liquid. This was supposed to "destroy morale through embarrassment," since it's very hard to command the respect of your troops while reeking like a trawler fire. Landa from Inglourious Basterds would have been way less intimidating if every other character kept accusing him of honking like a cheesemaker's jockstrap on day 40 of a national Febreze shortage.
Forgive me, I recently fell into the pit toilets at a Puddle of Mudd reunion show.
The OSS were very serious about "Who Me?" They even made a special version for the Pacific front, due to the bafflingly racist belief that the Japanese might quite like the smell of human shit (they added some "rotting corpse" notes to compensate). Unfortunately, the original version of the stink bomb was so strong that it tended to cling to the person spraying it as well as the intended target. Resistance members were naturally disinclined to perform a stink suicide bombing, especially since the local Gestapo might start wondering why they also smelled like a cabbage farm septic tank. A new version of the weapon was produced, but by then the war was over and "Who Me? Was never used.
Lovell's division actually had something of a speciality in shitty products, as another of their proposed weapons was a synthetic goat turd with an extra-powerful smell.
This was supposed to attract as many flies as possible, in order to spread disease among the enemy. Lovell wanted to secretly drop these over German troops in North Africa, who would see nothing unusual about a few goat droppings lying about the place. However, the plan hit a snag when someone pointed out that goat droppings were rarely found on the roofs of houses, or dangling from nearby trees, as would inevitably happen if the fake turds were airdropped. Lovell considered this for a while and then said "screw it, let's just do it anyway." Fortunately, the war in North Africa had moved on and no pilot ever actually had to risk his life on Operation Dung Goat Drop. …
Ed. Wouldn't that be Operation Goat Dung Drop? I don't seen any mention of dropping actual goats. Perhaps I'm not reading carefully this morning.
---
Man Somehow Thinks He Doesn't Have Enough Alone Time https://t.co/gbc6C1hg1Q pic.twitter.com/yAddRoj00E

— The Onion (@TheOnion) January 8, 2021
---
RELATED: Sorry, Twitter! 'Via Getty' Isn't The Name of Lectern-Stealing Rioter

[Yesterday's] Yesterday, our nation experienced one of the most terrifying moments in its history when a group of extremists stormed the United States Capitol in Washington D.C., in a riot that left four dead and resulted in 68 arrests.
UPDATE: D.C. police confirm 68 people arrested, 6 firearms recovered, and 2 pipe bombs found following yesterday's MAGA attack on the Capitol.

More: https://t.co/mrfeelvTF7 pic.twitter.com/a5kqd3sH3u

— Complex (@Complex) January 7, 2021
In the chaos of what some are dubbing an act of domestic terrorism, a new villain arose to the forefront of the Twittersphere, embodying the misguided anger of the rioters — a fictitious man by the name of Via Getty.
On Wednesday afternoon, Ryan Lizza, Politico's Cheif Washington Correspondent, and CNN's Senior Political Analyst began sharing images from the Capitol siege on the social platform, including the now-infamous photo of an insurgent smiling and waving as he makes off with what appears to be a Congressional podium. "Via Getty, one the rioters steals a podium from the Capitol," he captioned the post.
Via Getty, one the rioters steals a podium from the Capitol pic.twitter.com/V4spojl40q

— Ryan Lizza (@RyanLizza) January 6, 2021
As the image made the rounds on social media, several Twitter users began to (reasonably) express their disgust at the heinous acts of the rioter depicted. Amid this backlash, however, a small, erm, technical problem arose — despite a variety of posts calling for "Via Getty" to be held accountable for his crimes, Mr. Getty is not, in fact, a real person. The insurgent very much exists, but Mr. Getty? Not so much.
For those of you who aren't journalists, and/or have made the wise decision to avoid a life defined by intense archival research, The "Via Getty" mention in Lizza's post denotes that the photo in question is from Getty Images, a company that offers an array for royalty-free and editorial images for reporters and other media professionals. Even so, several well-meaning, albeit unwitting Twitter descended upon the man depicted — making "Via Getty" the poster child of the Capitol attack. …
---

POINT OF INFORMATION
You're below the fold. Time to exit your angry bubble and don a silly hat. In life we should all strive to find ourselves on page one, above the fold.
MAYBE ONE DAY I'll gather together all the letters to the editor, transcripts of all the speaches given before city council, resulting in this page one, above the fold, story regarding my outrage because I was removed from farmer's market, held in a parking lot, because Miguel the Macaw was sitting on my shoulder.
Pigeons come to farmer's market and nobody seems to be alarmed.
What began as a letter to the editor resulted in Miguel the Macaw being banned from farmer's market, through the nanny deployment of a red sign shaped like a macaw with a white slash painted through it.
Good times.
---
22 Tepeji Street stood in for Alfonso Cuarón's boyhood home, with facade and patio featured in some of the film's memorable scenes.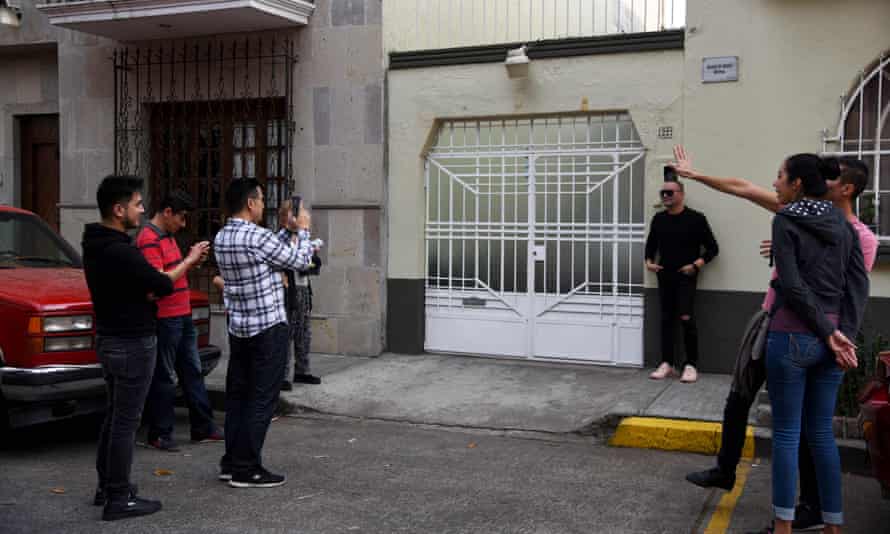 Tourists take pictures in front of the house where Roma was filmed in Mexico City on 19 January 2019.
Save for the small metal plaque affixed to its facade, 22 Tepeji Street, looks like almost any of the older houses in the unfashionable part of Mexico City's Roma neighborhood: painted stucco, a wrought-iron grille over the front windows and its flowerpots, thin metal slats arrayed geometrically over the frosted glass of the garage door.
But the plaque commemorates the most celebrated Mexican film in decades: Roma, a tapestry of memories woven by director Alfonso Cuarón that enfolds the viewer in the dense images and sounds of the Mexico City of his childhood.
In the 2018 film, 22 Tepeji stood in for Cuarón's boyhood home, and its facade and patio featured in some of the most memorable scenes.
And now it is up for sale.
"Life goes on," said Adriana Monreal, the third of four generations of the family that has lived in the two-storey house for more than half a century.
Cuarón spent the first years of his life in the house across the street, 21 Tepeji, but preferred the light in the house opposite to shoot his film and the Monreal family agreed. The production designer, Eugenio Caballero, changed the window grilles and retiled the patio, which serves as the set piece for the film's first scene introducing the film's protagonist, Cleo, the family's maid, as she washes dog mess from the floor with soapy water.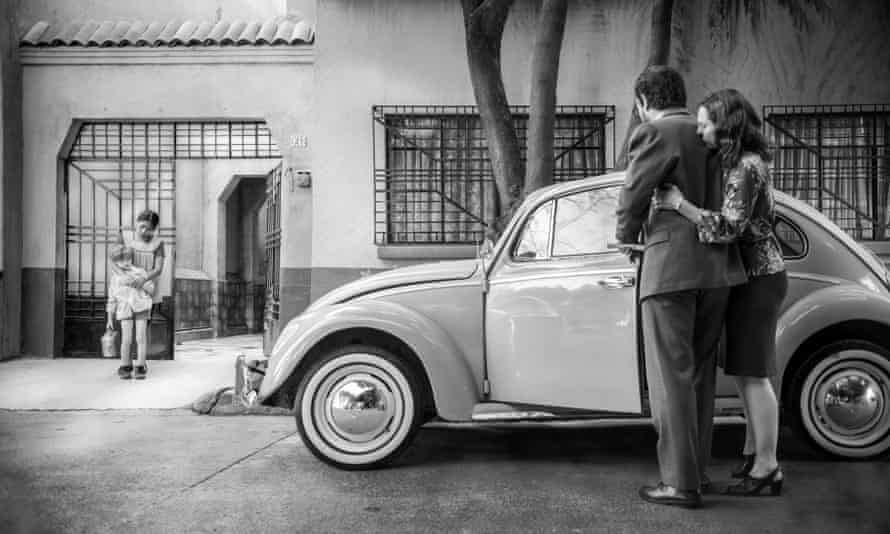 A still from Roma.
…
Ed. Just returned from scapmering off to add this film to my Netflix queue.
---
---
At least three people in Rego Park, in Queens, have been jumped upon and bitten by a possibly deranged squirrel.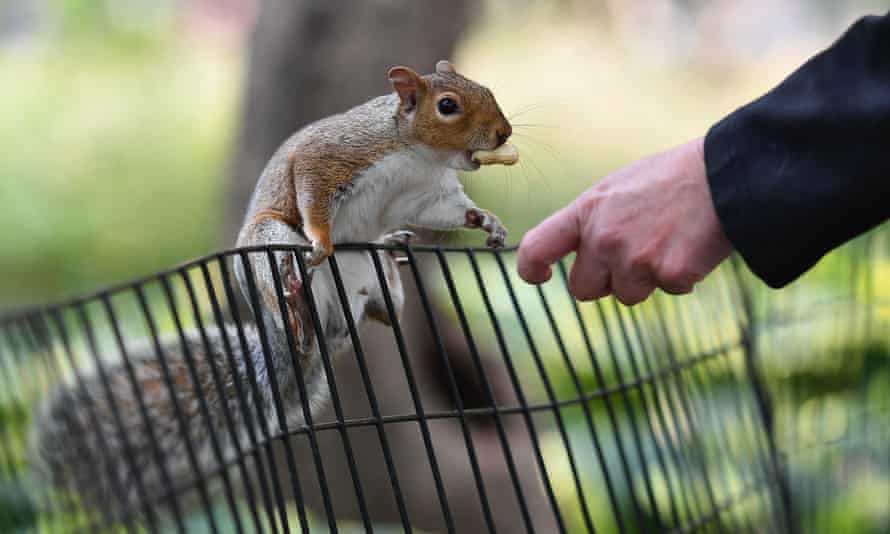 A person feeds peanuts to a grey squirrel in Washington Square Park. The animals can act atypically if overly used to being fed by people.
New York City is not known for hair-raising animal experiences – save for the odd pizza-loving rat – but one city neighborhood is being subjected to an unwelcome slice of the wild by being terrorized by a highly aggressive squirrel.
At least three people in Rego Park, in the borough of Queens, have been jumped upon and bitten by the possibly deranged squirrel in recent weeks. The tree-based rodent's reign of terror has made some people in the area afraid to go outside without being armed with pepper spray or other anti-squirrel weaponry.
"A few people are quite scared," Micheline Frederick, a local resident, told Guardian US. Frederick was herself targeted by the squirrel in a bloody attack on 21 December, when she was holding her front door open for furniture movers.
"Suddenly the squirrel ran up my leg and I thought 'it's a small rodent, how bad could this be', so I stood completely still and they next thing I knew the blood started to fly. It was a wrestling match that got very bloody very quickly," Frederick said. …
Ed. People asked why after I relocated all the squirrels living under my shed to a small lake just north of town with signage reading Longmont Fish and Rifle Club. Adapt you ruinous little fuckers… or become prey… or a target.
I couldn't catch the remaining two and, furtunately, they were both male.Gloriously, one of them recently was slaughtered by car in front of my house.
I swear I didn't do it.
---
Video Goodnesses
and not-so-goodnesses
Donald Trump may not seem like commander-in-chief material to Americans, but in certain African countries, he fits the bill.
THANKS to Comedy Central and The Daily Social Distancing Show with Trevor Noah for making this program available on YouTube.
---
Facing threats of impeachment, and with calls for his resignation coming from even the conservative Wall Street Journal editorial board, the president on Thursday released a video in which he unconvincingly condemned the insurrection he incited, and begrudgingly admitted that a new administration would take office following an orderly transition of power on January 20th.
THANKS to CBS and A Late Show with Stephen Colbert for making this program available on YouTube.
---
Seth Meyers' monologue from Thursday, January 7.
THANKS to NBC and Late Night with Seth Meyers for making this program available on YouTube.
---
Seth takes a closer look at a majority of Republicans in the House and a handful of GOP senators tried to throw out the results of the presidential election even after a violent insurrection at the U.S. Capitol attempted to overthrow American democracy.
---
CAUTION: Some language may not be appropriate for work or children.
Here's me commentary on People vs Ice (Part 2, I think Part 1 was recorded in 2018 ay).
Ed. "Bastard on a bike" was my MO on October 31st.
---
常に進化し続けるねこ、それがまる様です。Maru is constantly evolving.
---
---
FINALLY . . .

IF YOU HAVEN'T TAKEN DOWN YOUR Christmas tree yet, no worries. We don't judge. But here's an idea: Have you ever thought about eating it?
Like, mmm, that would be good with my salmon. Well, maybe not. Still, Julia Georgallis has some recipes.
Over the last five years, she's been orchestrating Christmas dinners in London with a friend.
"How can we make something sustainable around Christmas time? What can we eat? What's the thing that no one eats that kind of represents Christmas? And then we just settled on Christmas trees," Georgallis says.
She turned it into a book, How to Eat Your Christmas Tree. And her idea is that it's not that weird. Some people enjoy Christmas tree cocktails. Some people like to forage and most people can get behind saving the planet.
"What I aimed for this book to do, really, was to get people thinking about the odd ways that they can be more sustainable in their daily lives," Georgallis says. …
---
Ed. More tomorrow? Possibly. Probably. Maybe. Likely, if I find nothing more barely uninteresting at all to do.
---
ONE MORE THING:
'This Apology Is Bullshit And I Am Lying To You,' Says GOP Senator To Widespread Media Praise https://t.co/ry1utvjW8m pic.twitter.com/aVZAX87znW

— The Onion (@TheOnion) January 7, 2021
---
The Trump Presidential Library will be a deleted Twitter account.

— God (@TheTweetOfGod) November 7, 2020
---
Good times!
---
Ed. One down. One to go.
---