---
• • • an aural noise • • •
word salad: Conflux represents the nexus where some of our most talented, and tenured, artists cross paths with one of their label mates – or visitors! What happens when we combine their chemistry? Some serious aural alchemy, that is what! From dub-laden downtempo vibes, to dark & twisted experimental, here you will find a full range of offerings. This release also marks a very special occasion. This is Mindspring's 100th release! It is coming up on the crest of a 7-year anniversary, too. All roads lead here; to this moment, with these artists. Welcome to the conflux.
• some of the things I read while eating breakfast in antisocial isolation •
---
Walter Scott wrote fantasies about medieval Saxons—just the thing for Jazz Age Angelenos.

Novelist Sir Walter Scott, who lived from 1771 to 1832.

ON A HOT NOVEMBER DAY in 1926, a 13-year-old boy dressed as the Pied Piper led more than 1,000 children not out of town, but to the Central Library of Los Angeles. He marched at the head of a parade held to celebrate the opening of the children's reading room. The piper, who had earned his spot by winning a city-wide writing competition, was a burgeoning Japanese-American poet possessed of a great talent and a great name: Ambrose Amadeus Uchiyamada.
From the sun-scorched streets of America's newest metropolis, the children, many dressed as storybook characters from throughout history, were invited through the doors of the Art Deco library. On the lower level, they suddenly stepped into the Middle Ages. The children's reading room was fashioned from reinforced concrete, like the rest of the building, but its hulking beams were painted to resemble those of an oaken medieval hall. On the walls were scenes of knights and ladies, minstrels and friars. All came from the 1819 novel Ivanhoe by Scottish writer Walter Scott.

Wedding of ivanhoe and rowena, a mural by Julian E. Garnsey and A.W. Parsons. The room is now the John Fletcher Language Lab. Embiggenable.
Ivanhoe was both an apt and an odd choice for 1926. It was apt because Scott, who lived from 1771 to 1832, penned historical tales of chivalry, romance, and derring-do so popular that settlers and developers named towns, streets, and neighborhoods for him throughout the English-speaking world. (If you live on Waverly Place in Manhattan or in Waverley, Tasmania you live somewhere named for a Scott novel.) It was odd because by the 1920s Scott mania had largely faded. Yet it remained strong in L.A. for two very different reasons. For some, Scott's work provided an appealing link to a familiar but imagined past. For others, it promoted an ideal of Saxon virtue that was under threat in the jazz-age metropolis. The Central Library's "Ivanhoe room" was born of both fantasy and anxiety.
L.A.'s habit of taking inspiration from the novels of Scott belongs to a tradition that began in the 1830s. According to Ann Rigney, author of The Afterlives of Walter Scott, naming things for the characters and settings of his stories was a way for European immigrants to make sense of an American landscape whose history they didn't know and couldn't understand. …
RELATED: Meet the World's Least-Charismatic Orchid
This newly described species has been dubbed "the ugliest."

Not the prettiest! Embiggenable. Strangely appears to have teeth.

THE YEAR 2020 HASN'T BEEN gentle on anyone, and that includes Gastrodia agnicellus. For years, the orchid was simply minding its business, living and dying in the shade of Madagascar's evergreens, with bamboo and ficus for neighbors. Flanked by moss and tucked under a damp blanket of leaf litter, its days are subdued until a flower opens beneath the rustling comforter. Platoons of ants clamber around, some to steal G. agnicellus's nectar before continuing on their way.
Scientists from England's Royal Botanic Gardens (RBG), Kew, came upon the orchid in 2017 and 2019, and recently described it in the garden's journal, Curtis's Botanical Magazine. That's when things got a little awkward. If orchids could flush with embarrassment, G. agnicellus's cheeks would be burning: In a year full of frustrations and indignities, the botanic garden team piled on the plant, playfully dubbing it "the ugliest orchid in the world."

The orchid's not-especially-elegant elongating pedicel and fruit, photographed in 2019.
To nab the superlative, G. agnicellus beat out a lot of competition: There are roughly 28,000 naturally occurring orchid species and more than 100,000 bred hybrids, says RBG Kew's Johan Hermans, author of the paper about the homely G. agnicellus. Orchids grow on every continent except Antarctica, and can thrive "in every terrestrial habitat type except true desert and completely frozen land," says Lauren Gardiner, curator of the Cambridge University Herbarium and a member of the Orchid Committee at the Royal Horticultural Society. Unfortunately for poor G. agnicellus, many of the other contestants happen to be ravishing. Some orchid species have frilly or ruffled flowers—maybe a single stunner, maybe hundreds of petite ones—in a stampede of colors. Others are drab, and the newly recorded orchid perhaps especially so: A pull-no-punches press release from the botanic garden notes that G. agnicellus's flowers are "small, brown, and rather ugly." This species "is definitely not what people would think of or recognize as being an orchid," Gardiner says, "but it really highlights how incredibly diverse the orchid family is." …
---
Amazon's suspension of Parler's account means that unless it can find another host, once the ban takes effect on Sunday Parler will go offline.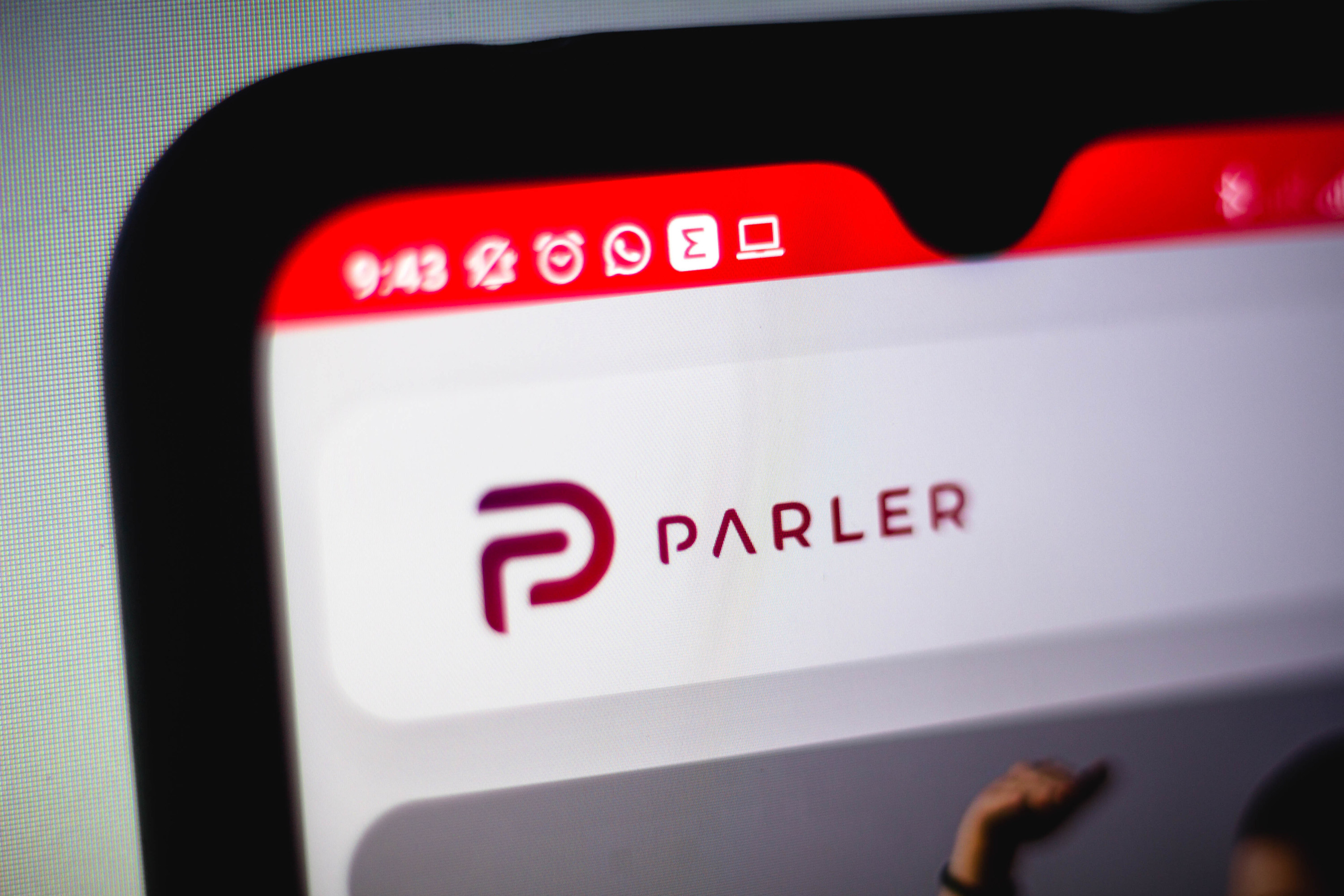 Amazon notified Parler that it would be cutting off the social network favored by conservatives and extremists from its cloud hosting service Amazon Web Services, according to an email obtained by BuzzFeed News. The suspension, which will go into effect on Sunday just before midnight, means that Parler will be unable to operate and will go offline unless it can find another hosting service.
People on Parler used the social network to stoke fear, spread hate, and coordinate the insurrection at the Capitol building on Wednesday. The app has recently been overrun with death threats, celebrations of violence, and posts encouraging "Patriots" to march on Washington, DC with weapons on January 19, the day before the inauguration of President-elect Joe Biden.
In an email obtained by BuzzFeed News, an AWS Trust and Safety team told Parler Chief Policy Officer Amy Peikoff that the calls for violence propagating across the social network violated its terms of service. Amazon said it was unconvinced that the service's plan to use volunteers to moderate calls for violence and hate speech would be effective.
"Recently, we've seen a steady increase in this violent content on your website, all of which violates our terms," the email reads. "It's clear that Parler does not have an effective process to comply with the AWS terms of service." …
RELATED: Parler Pitched Itself as Twitter Without Rules. Not Anymore, Apple and Google Said.
Google and Apple told Parler, a social network popular with far-right conservatives, that it must better police its users if it wants a place in their app stores.

Apple threatened to remove Parler from its App Store if it did not regulate its content.

Parler is one of the hottest apps in the world, a social network that has attracted millions of far-right conservatives over the past year with its hands-off approach to policing users' posts. And with the news that President Trump had been kicked off Twitter and Facebook, Parler was the odds-on bet to be his next soapbox.
But just as it has been gaining new clout, Parler is now suddenly faced with an existential crisis.
On Friday, Apple told the company that it had to step up its policing of the conversation on its app — undercutting its flagship feature — or lose its platform on iPhones. Several hours later, Google suspended Parler from the Play Store, the main way to download apps on Android devices, until it better polices its app.
In an email to Parler, Apple said it had received complaints that people used the Parler app, which mimics Twitter, to plan Wednesday's deadly riot in Washington. Apple said it had determined that Parler was not "removing content that encourages illegal activity and poses a serious risk to the health and safety of users." …
DEGREE OF DIFFICULTY: John Matze, Parler's chief executive, says he doesn't "feel responsible for any of this and neither should the platform, considering we're a neutral town square that just adheres to the law."
---
Johnny Mnemonic is a 1995 cyberpunk action/thriller starring Keanu Reeves that you'd be forgiven for not having seen. It was universally panned by critics (it has a 12% on the Tomatometer), with Roger Ebert calling it "one of the great goofy gestures of recent cinema" and saying it is "a movie that doesn't deserve one nanosecond of serious analysis." I, too, cannot stress enough that this is an awful movie. It's like the Matrix on acid if everything took place in Newark. (That's not meant to be a punchline. It seriously takes place in Newark.)
But we return to this movie for two simple reasons. One, Johnny Mnemonic, as seen in the clip below, predicts the state of the Internet, specifically in the year 2021, which happens to be (checks time tracking implant) right now.
Two, it happens to get a shocking amount right. I mean, it also gets a ton of things wrong. Typing something into Google doesn't send your queries racing through a level of Starfox 64 as it looks like it does in the clip above, but we can expect as much from a cyberthriller from an era in which they still used dial-up. What we wouldn't expect is how dead-on Johnny Mnemonic gets with so many other details. Here's the opening crawl:
It's 2021, and the world is facing a deadly pandemic, while corporations are in total control. Sounds a little familiar, right? Also not mentioned here is how much of society is consumed with a virtual internet, similarly to how our actual society is deeply consumed with social media. Now, we don't normally face threats from the Yakuza, at least I haven't so far this morning, and we're not regularly "wet-wiring" chips into our brains. However, neural implants are already a thing used in medicine and will continue to be more prominently used in maybe the near future. …
RELATED: The Weird, Weird Tale Of Mike The Headless Chicken
Of all the botched beheadings in history, perhaps none are as impressive as Mike the Headless Chicken, mostly because he lived another year and a half without most of his head. Mike's origin story began when the wife of a Colorado farmer named Lloyd Olsen asked him to go out in the yard and kill a chicken for her because this was 1945, and that was just how you made dinner. When Olsen decapitated the chicken, however, he somehow missed its jugular vein and most of its brain stem, leaving the chicken perfectly capable of walking clumsily, attempting to peck for food, crowing gurglily, and generally making everyone in his vicinity wish that they, too, no longer had eyes or ears.
Having apparently made his last normal decision, Olsen put the chicken in a box on the porch, and after checking on it the next day "to see what had happened" and finding the bird still alive, he made it his pet. Unlike most headless chickens, who only appear to be alive after their heads have been cut off because of involuntary reflexes, the newly christened Mike appeared perfectly healthy. Olsen fed him milk and water through a dropper, and on his excursions into town to sell his properly butchered chickens, he bet people beer that he had a headless chicken. Someone alerted the media, probably to ask, "Is this legal? This can't be legal, can it?" but it backfired after a spread in Life Magazine made Mike and Olsen famous.
They took their show on the road with other head-based acts like a "two-headed baby," which made Olsen more than $50,000 a month in today's money. …
READ MORE here.
DEGREE OF DIFFICULTY: Mike could have lived for hundreds of years had he not shot for the moon and attempted to eat a kernel of corn.
RELATED: Screeching Roosters Make Their Most Aggressive and Passionate Moves in Heji Shin's Photographs

Representative chicken, head included.

Heji Shin has ruffled more than a few feathers in her career through provocative and, at times, controversial photographs of infamous celebrities, crowning babies, and explicit scenes that display the rawness and vitality of her subjects. Born in South Korea, the German photographer recently turned her lens on a particularly antagonistic bunch of roosters in her series Big Cocks. Shot in her distinctly discomfiting and emphatic style, the photographs are strikingly masculine and aggressive, documenting the birds as they screech, splay their claws, and do karate-style leaps into the air.
In a recent interview, Shin writes that while the portraits exude passion, they stray from the more systemic and militaristic views of violence we often see. "The short-lived outbursts of angry cock energy look Hellenistic and virile," she says.
The photographer is represented by Reena Spaulings in New York, where Big Cocks was recently on display, and you can view a larger collection of her work on the gallery's site and her Instagram. …
---
Journalist behind scoop reveals how he tricked whistleblower to get copies of explosive Vietnam war reports.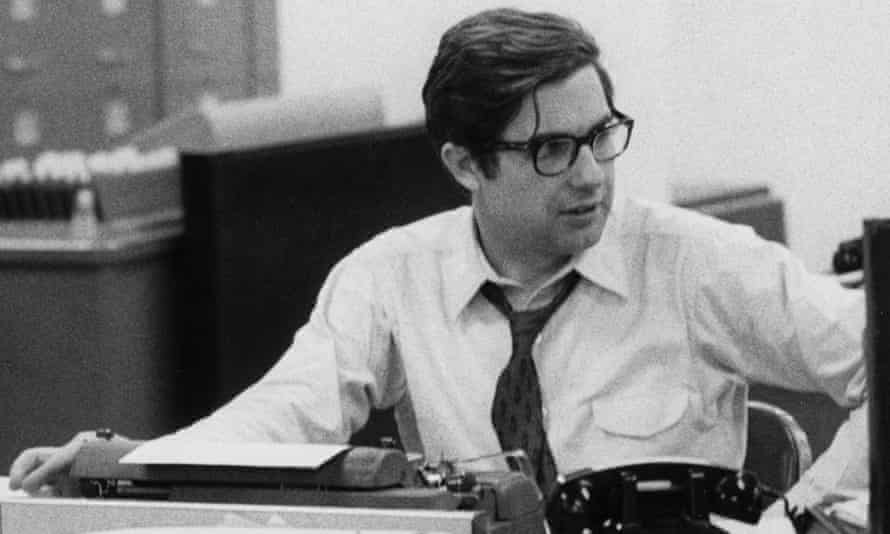 Reporter Neil Sheehan, who broke the Pentagon Papers story, at the New York Times in 1971.
It is to many the greatest journalistic scoop in a generation – the publication of a 7,000-page government report that laid bare how successive US administrations had escalated the Vietnam war while concealing doubts that the action could ever be successful.
That report – the Pentagon Papers – was made public in 1971 by the New York Times over legal objections by the Nixon administration. But the manner in which the documents had been obtained by Times reporter Neil Sheehan has always been a mystery.
This week, a year after Sheehan's death at 84, the Pulitzer prize-winning author's account of how he obtained the report has finally come to light. Over a four-hour interview in 2015 that he instructed should not be published while he was alive, Sheehan recounted how he had defied Daniel Ellsberg, a former defence department analyst, who had allowed him to read – but not copy – documents Ellsberg had illicitly copied while working at the Rand Corporation.
Instead, Sheehan smuggled the papers out of a flat in Cambridge, Massachusetts, where Ellsberg had hidden them and took them to a copy-shop. He hid the duplicates in a bus-station locker initially. …
---
Video Goodnesses
and not-so-goodnesses
ビール箱で遊ぶみりと、上級者テクを見せつけるまる。Miri plays with the beer box!
---
FINALLY . . .
The Czech playwright Karel Čapek coined the expression for artificial men in 1921. Now they are far more than science fiction.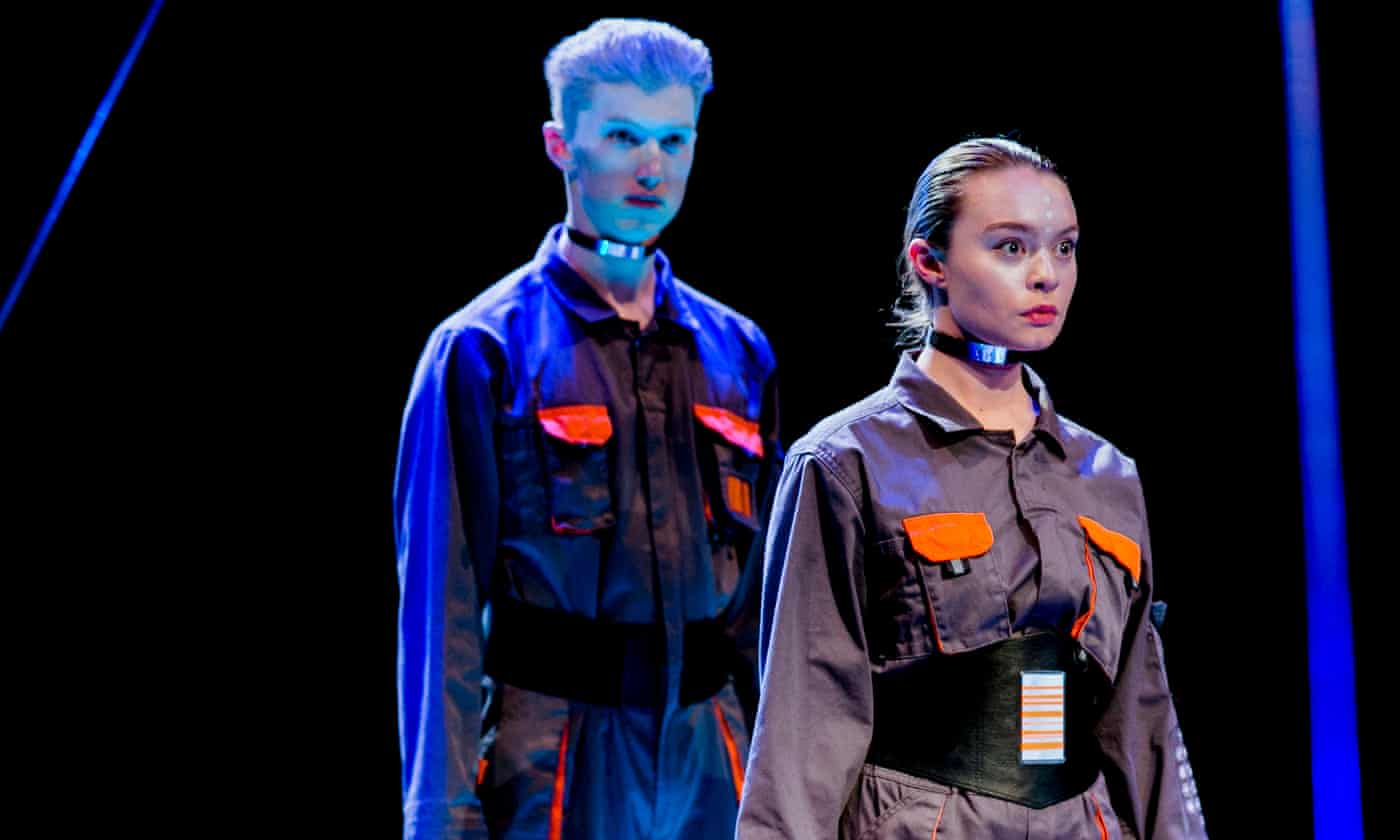 The Irish National Youth Theatre production of RUR in 2017. Embiggenable. Explore at home. It's temporarily closed, however.

"Listen Josef," said the Czech playwright Karel Čapek to his brother. "I have an idea for a play."
Josef, an artist of some renown, was painting furiously and unimpressed by his brother's intrusion. "What kind of play?" he asked, sharply. Karel set out the plot. In the future, humans have created synthetic, humanoid creatures to increase productivity in the factories and fight wars on the battlefield. Built as slave workers, they will eventually rise up and wipe out the human race.
Josef was indifferent to the idea. "Then write it!" he said. But Karel was stuck. He could not think of the appropriate word to describe his artificial workers. "Call them roboti," said Josef. This was the Czech word for serf or forced labourer.
Karel decided the word robot was a perfect fit. The play, Rossum's Universal Robots (RUR), premiered in Prague in January 1921. The exchange with his brother was relayed by Karel Čapek in a newspaper some years later, reflecting on how he introduced the word robot to the world when the play premiered in January 2021 – now exactly 100 years ago. …
Ed. I know last week seemed an eternity, but did it span an entire century?
---
Ed. More tomorrow? Possibly. Probably. Maybe. Likely, if I find nothing more barely uninteresting at all to do.
---
ONE MORE THING:
Ten days until this whole thing is far from over.

— God (@TheTweetOfGod) January 10, 2021
Good times!
---