---
I do not know this person. https://t.co/oHPDC0sjim

— God (@TheTweetOfGod) January 10, 2021
---
• • • an aural noise • • •
word salad: Various colours of intelligent sound.
• • • some of the things I read in antisocial isolation • • •
---
In a Wisconsin basement, two Labradors learned to detect tiny aquatic hitchhikers.

Ernie's training culminated with a parking-lot demonstration of sniffing prowess. Embiggenable. Explore at home.

THE BASEMENT OF LAURA HOLDER'S 1925 bungalow looks like many others in her Milwaukee neighborhood. Dappled sunlight streams through glass-block windows onto an assortment of exercise equipment and her husband's woodworking tools. An unfinished corner houses the washer and dryer and a second fridge and freezer.
But instead of meat and leftovers, Holder's basement freezer is full of dirt. Eighty-five bags of sediment, to be exact, double-bagged, numbered, and frozen solid. They were collected by biologists with the Wisconsin Department of Natural Resources (WDNR) and sent to Holder's home, which doubles as the headquarters of Midwest Conservation Dogs Incorporated (MCDI), the organization she oversees. (It will be renamed Conservation Dogs Collective in early 2021.)
One day, MCDI's Labrador retrievers, Ernie and Betty White, may patrol state-run boat ramps the way dogs have for years canvassed airport security lines. Instead of sniffing for bombs or drugs, they'll be inspecting anglers for invasive snails smaller than a peppercorn.

The snails are only one-eighth of an inch long. Here, they're viewed under a microscope. Embiggenable (of course).
At one-eighth of an inch long, New Zealand Mud Snails are so tiny, "you don't realize they're there until you've got thousands of them," says Maureen Ferry, Statewide Aquatic Invasive Species Monitoring Lead for the WDNR. The snails' diminutive size—as well as their ability to survive out of water for 24 hours and on damp surfaces for 50 days—has allowed them to spread from rivers in the American West, where they were introduced in the mid-1980s, to the Great Lakes states. Once established, mud snail populations explode almost instantaneously. One female and its offspring can produce 40 million snails in a year, quickly outcompeting native creatures for food.
Holder's dogs are a part of a growing trend of conservation dogs, canines who track invasive or rare plant and animal species for removal or research. Holder has trained her other MCDI dogs—there are five in total—to find wild parsnips, blue-spotted salamanders, and bumblebee nests. Could these dogs learn to sniff for teeny-tiny snails? Holder was game to find out. …
---
The walls of this Cornish village are known for the tiny, venomous snakes from which Infernal Tea is made.

— Fake Atlas Obscura (@notatlasobscura) January 11, 2021
---
RELATED: Miskolc, Hungary: Diósgyőr Castle
This castle played host to the largest great hall found in medieval Central Europe.

Diósgyőr Castle. Embiggenable. Explore at home.

DIÓSGYŐR CASTLE IS SITUATED IN a small suburb in Miskolc, Hungary. It's a window into the traditions and history of this often-forgotten section of Northern Hungary. It's unlikely that you will find many tourists in this region of the country.
The walls of the castle were likely constructed around the 13th-century upon a rock hill elevating from the valley of the Szinva stream. The castle has a complicated history, as it was destroyed not long after construction during a Mongol invasion that left the structure in ruins.
After the invasion, King Béla IV donated the castle to many of his most- favorable men. In 1364, King Louis the Great of Hungary attached a large estate to the castle, and eventually, it became known as the finest castle in the country.
The castle's design was based on Italian and French models complete with a moat, four unconquerable towers, two-story suites connecting the towers, and the largest great hall in all of medieval Central Europe. The castle was truly one of the most beautiful of its time. When Louis took the Hungarian and Polish throne, he spent some time in Diósgyőr Castle because of its proximity to the Bükk forest. The forest, now a national park, was filled with deer, bears, boar, and bison. It was the ideal hunting grounds for the king. …
---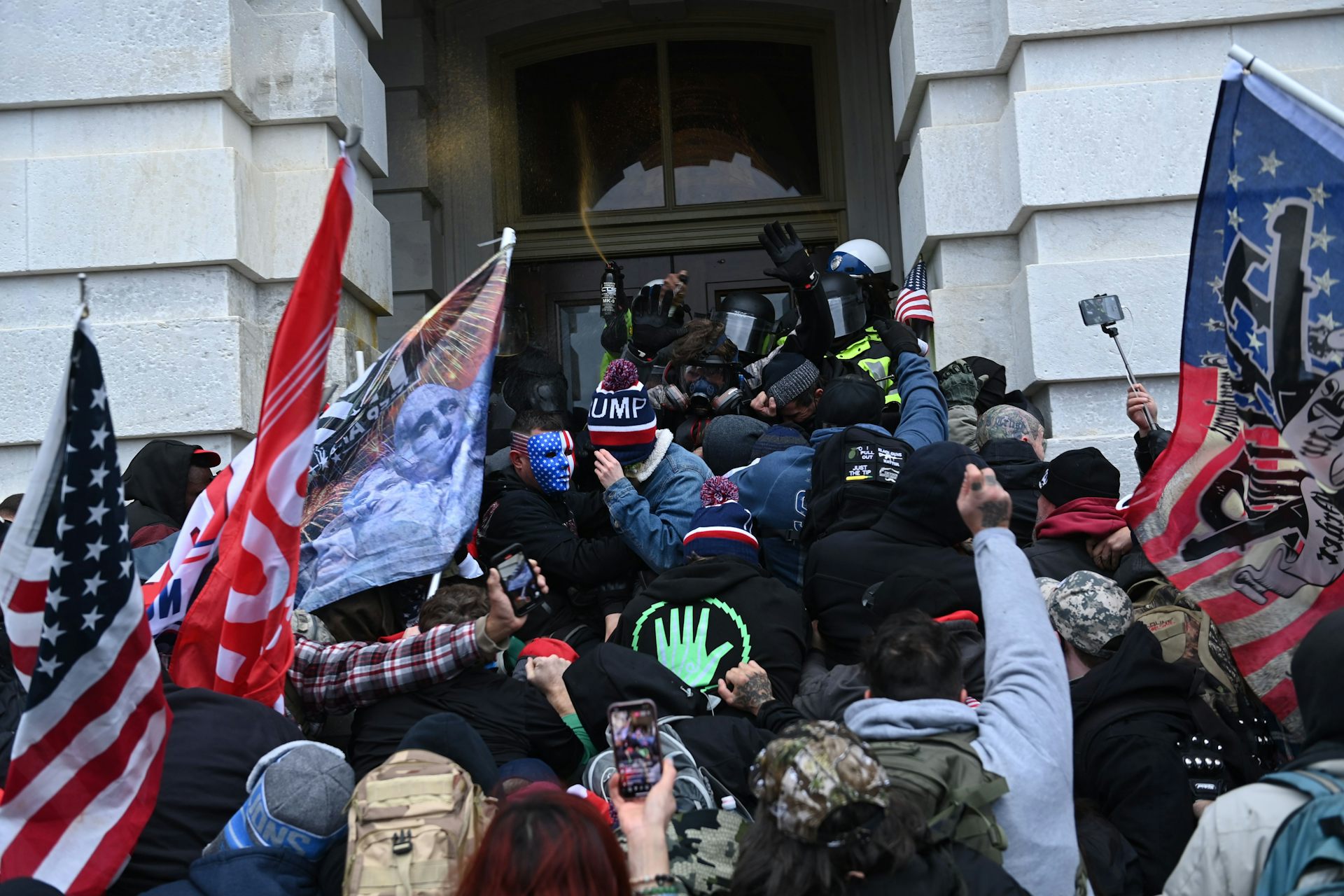 The people who attacked the U.S. Capitol building lived up to their word to engage in violence.
The attack on the U.S. Capitol building on Jan. 6 was shocking, but no one following right-wing activity on social media should have been surprised. The attempt by President Donald Trump's far-right supporters to violently stop Congress from certifying the Electoral College vote and formalizing Joe Biden's election victory was consistent with their openly expressed hopes and plans.
As a researcher of far-right extremism, I monitor right-wing social media communities. For weeks in advance, I watched as groups across the right-wing spectrum declared their intentions. On Facebook, Twitter, Parler and other platforms, influencers, politicians, activists and ordinary people focused on Jan. 6 as their final opportunity to prevent what they claimed was corruption on a monumental scale.
To most of these activists, there was no possible resolution other than Trump emerging victorious. In the open, they discussed how they were preparing to force Congress and Vice President Mike Pence to nullify the election results and declare Trump the victor.
The buildup
Since the election in November, Trump and his allies had spread baseless conspiracy theories alleging that Democrats, some Republicans and the "deep state" had committed widespread voter fraud to elect Biden. In this myth, Trump had won the election in a landslide, and only corrupt politicians stood in the way of his victory. These conspiracy theories sparked fury in all corners of the right-wing ecosystem, and the certification process for the Electoral College votes became a symbol of both corruption and opportunity. …
Ed. It's restoring that that last hyperlink leads to the Donald Trump Presidential Library.
RELATED: Trump's Tweets Were Never Just Tweets
After the Capitol riot, Twitter had no defense for keeping the president on the platform.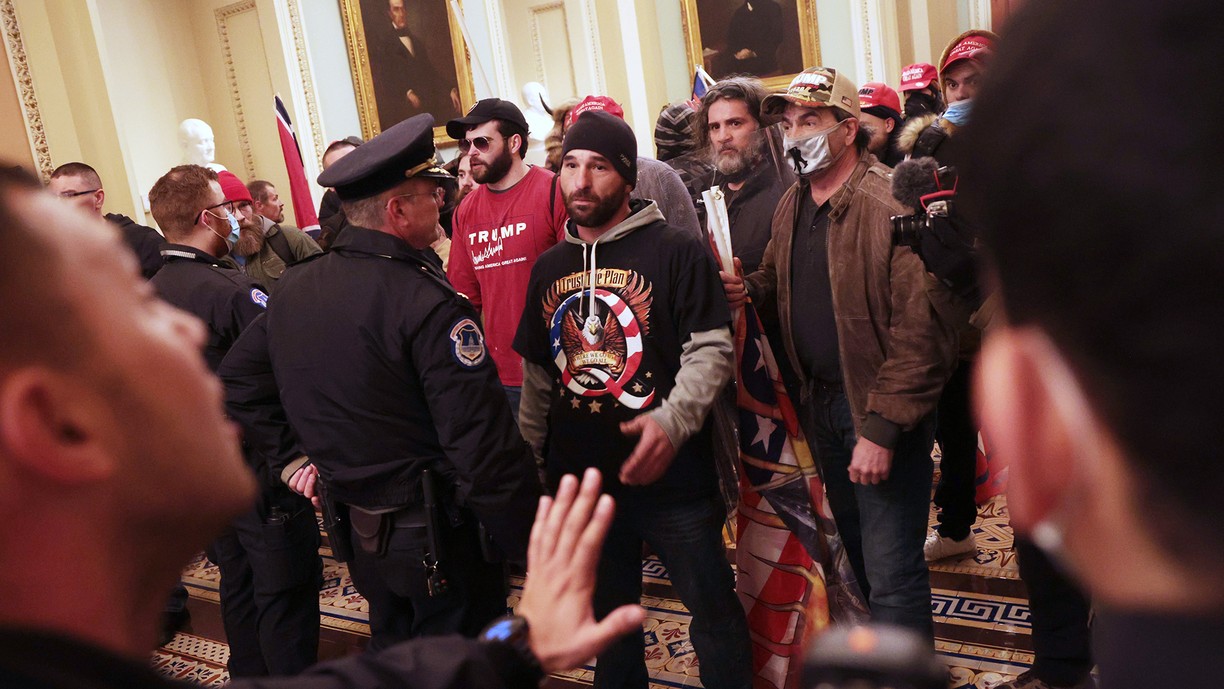 The internet is real life.
This was the lesson of Pizzagate in 2016, which made clear that conspiracy theorizing on message boards can lead to a man carrying a rifle into a restaurant. This was the lesson of the deadly Charlottesville rally in 2017, which made clear that online hate is a precursor to offline violence.
This was the lesson of the Christchurch mosque shootings in 2019, which were carried out by a terrorist who was radicalized on YouTube and live-streamed the attack on Facebook. And this was the lesson after Facebook ignored warnings of a planned militia event that led to a double shooting in Kenosha, Wisconsin, this summer. And the lesson after armed supporters of QAnon, the conspiracy theory that views Donald Trump as a savior waging a holy war, were arrested outside a ballot-counting center in Pennsylvania this fall.
Since losing his reelection bid, President Trump has been explicitly pushing conspiracy theories about the election, including specific QAnon talking points about failed voting machines and an individual poll worker whom the group has accused of tampering with votes. His refusal to concede has sparked the #StopTheSteal movement—a broad online coalition of QAnon conspiracy theorists, Proud Boy militia members, MAGA diehards, and some Republican politicians. It spent months amping itself up on social media, making plans to attack its own democracy. …
RELATED: 5 Silver Linings of the Capitol Attack
A sad day for America that might inadvertently lead to some good.

Trump supporters storm the Capitol building on January 6, 2021. Unembiggenable.

It was a sad day for America. A mob stirred up by lame duck president Donald Trump stormed the Capitol building as Congress met to certify the November election, smashing windows, ransacking offices, and taking photos on the Senate floor. Five people died, including a rioter shot by Capitol police and a police officer hit in the head with a fire extinguisher (the other three involved medical complications).
I love the Capitol. It's a gorgeous piece of architecture and symbolizes American democracy, which is something I care about a great deal. On my last night living in D.C., I made a point of walking all the way around it. To me, this was desecration.
And yet, as I think about it, I see some positives too:
1 — It could've been a lot worse
This was an egregious security failure. The seat of American government fell to pro-Trump demonstrators way too easily, especially since the risks were clear in advance. The president had been encouraging supporters to come to D.C. on this date to do something about election certification, and while many were peaceful, those who never planned to be heard the call as well. Online chatter about the event included a lot of references to "revolution," "1776," and "civil war" from people who insist that Trump didn't actually lose in November.
There was enough advance planning that they had merch.
Source
…
RELATED: The Con Man So Good, He Had Mind Control Powers (Basically)

Back in 1987, a 17-year-old kid suddenly appeared on the doorstep of a Arab-American family in Ypsilanti, Michigan. He claimed to be the son of a Saudi prince and warned that their family would be targeted by his father's secret police unless they let him live with them. The terrified family welcomed their strange new guest into their home, and apparently felt no reason to question anything until a short time later, when the same 17-year-old was arrested for impersonating Adnan Kashoggi, the 52-year-old billionaire arms dealer.
Now, none of that should have been remotely plausible. If two kids stacked on top of each other in a trenchcoat knocked on your door claiming to be Elon Musk, back from the future to borrow your car, your response would range from "I'm getting my bat" to "Stay here. I need to hammer a nail through my bat." But people actually bought these stories. And then the same guy got out of juvie and went on to do the exact same thing for over two decades.
This is the story of Anthony Gignac, the greatest liar in history. And by that, we don't mean he put a ton of effort into his lies, or was some kind of incredible chameleon, flipping between convincing personas. Anthony Gignac is the greatest because everything out of his mouth was so wildly, obviously, ridiculously implausible that all his scams should have fallen apart instantly. People should have been queuing up down the street just to call him out on his bullshit. And yet, nobody did. Time and time again, people just bought it. Seriously, we think he might have some kind of superpowers. The only reason he's not ruling us like a god is a complete lack of any ambitions in life beyond a shopping spree every day and a luxury hotel suite every night.
Who could deny such obvious royalty?
Gignac was born in 1970s Colombia, which was not having a happy couple of decades. Thousands of kids were left to fend for themselves on the streets, surviving on wits alone. Unsurprisingly the country went on to produce more than its share of great scam artists, like Juan Carlos Guzman Betancur, who first hit the newspapers age 17, when he flew from Bogota to Miami hidden in the wheel well of a plane, something that should absolutely have killed him. He went on to become possibly the greatest hotel con artist in history, perfectly impersonating wealthy guests to gain access to their valuables. …
---
Narrow Gaps In Bathroom Stall Doors To Be Widened Monday https://t.co/jygngMOEYN pic.twitter.com/fn8o37aUud

— The Onion (@TheOnion) January 11, 2021
---
RELATED: 55 Incompetent Criminals To Make You Feel Instantly Smarter

Not all of us will kill Great-Aunt Agnes for the inheritance, but all of us have mentally planned how we would do it. We've also fantasized about robbing banks and smuggling barrels of rare spices, and all of these plans are supremely detailed because none of us want to get caught. However, those who actually do make a career of crime sometimes don't put nearly enough thought into matters, and their crimes blow up in their dumb criminal faces …
1. The Wanted Poster
When a Taliban commander learned there was a $100 reward out for information related to the terrorist Mohammad Ashan, he went to an Afghan checkpoint to offer all he knew. This was particularly unwise when you learn that this Taliban commander was Mohammad Ashan himself, and he still demanded his reward money as he was arrested.
2. The Fugitive
R.C. Gaitlin was wanted for armed robbery in 1988 when he spotted some police showing off their equipment to children. Curious about how the stuff worked, he asked them to demonstrate their scanner using his driver's license. The police were surprised to find an open warrant out for the guy and immediately took him in.
3. Neigh-UI
Drunk and wanting to go visit her sweetheart, Tracy Nadine Ellenburg stole a horse and rode it through town, tying it to a bench outside a convenience store. When police caught up with her, she claimed she was sober — it was the horse who was drunk. It was unclear if riding drunk was a crime, but disorderly conduct was. …
---
Evidence suggests that there are real benefits of talking to yourself in the third person—in your head, not out loud.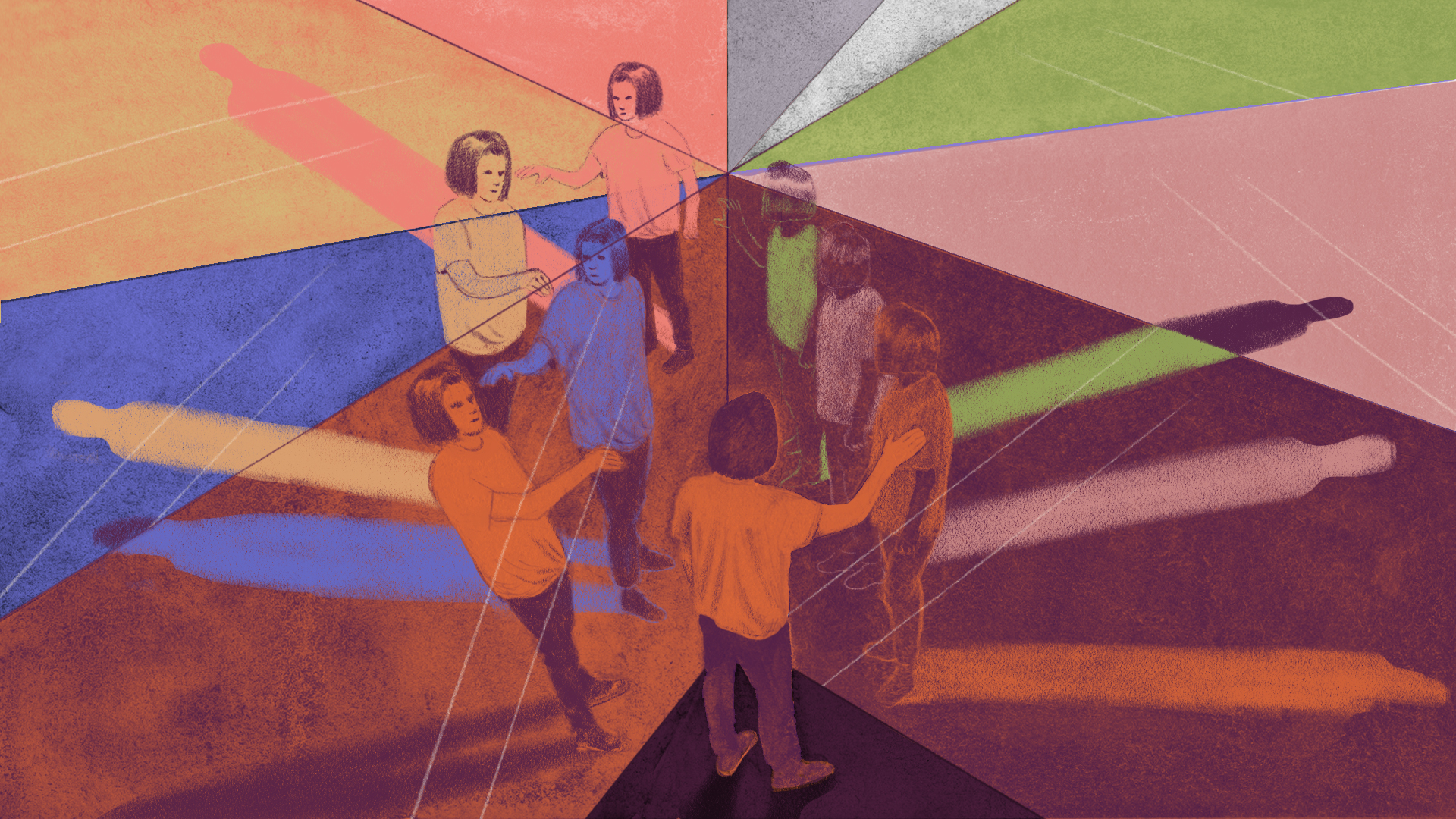 According to the Bible, King Solomon, the Israelite king, was an incredibly wise man. People traveled far and wide just to ask for his advice, including two women who claimed to be the mother of the same baby. Solomon devised a clever way to solve the dispute.
Solomon's wisdom, though, only applied to matters external to himself. His own life "was a shambles of bad decisions and uncontrolled passions," wrote Wray Herbert in The Association for Psychological Science. "He kept hundreds of pagan wives and concubines, and also loved money and boasted of his riches. He neglected to instruct his only son, who grew up to be an incompetent tyrant. All these sins and misjudgments contributed to the eventual demise of the kingdom."
This is referred to as Solomon's Paradox. Whether the tales of Solomon are rooted in historical fact or not, they describe how we are often more wise when it comes to helping others than we are with ourselves. There's something about the distance between yourself and another that provides the space to assess a situation more objectively, and control your emotions, rather than letting them cloud your thinking.
But there might be a remarkably simple way to access this kind of distance, and approach your own emotions, stress, and problems with a Solomon-esque distance: Talk to yourself in the third person. …
---
Video Goodnesses
and not-so-goodnesses
まるはいつも、抱っこで洗面所の鏡を一緒に見ているので鏡は見慣れている。朝洗面所に行くとついてくるので、抱っこで一緒に鏡を見るのが日課(?)になっている。はなとみりは、ちょっと興味がある感じ、でも怖くはないみたい。Kitten Miri looked in the mirror for the first time, but she wasn't too surprised.
A little more was said: Maru is always looking at the mirror in the washroom with her hug, so she is used to seeing the mirror. When I go to the washroom in the morning, it comes with me, so it's my daily routine (?) To look in the mirror together with my hug. Hanato Miri seems a little interested, but not scared.
---
FINALLY . . .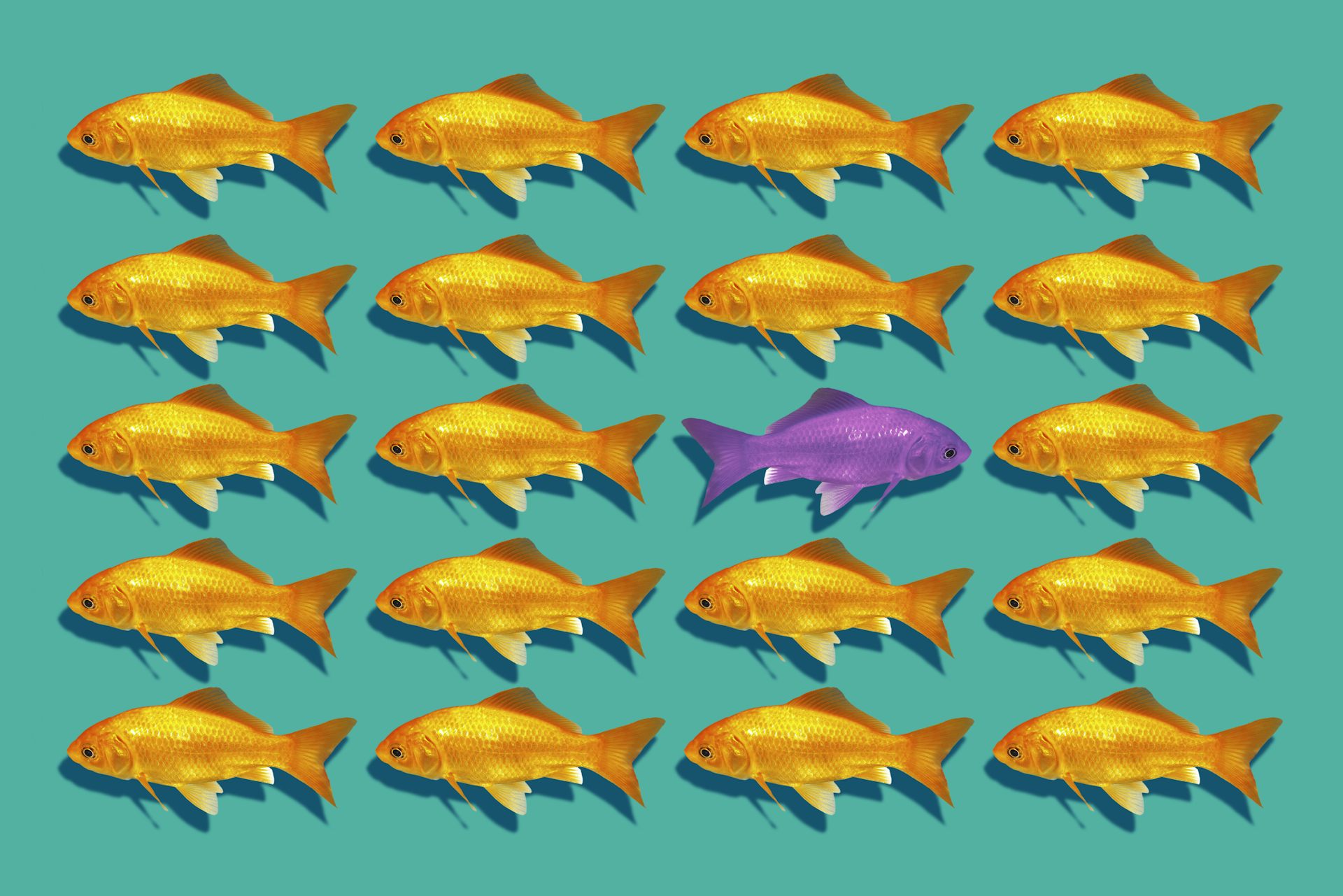 Certain characteristics mean moral rebels are willing to not go with the flow.

GEORGIA SECRETARY OF STATE Brad Raffensperger, a longtime Republican, has spent the last two months standing up to intense and highly public pressure from members of Congress, who urged him to throw out legally cast ballots, and from President Donald Trump, who asked him to "find 11,780 votes" to change the outcome of the election.
Rep. Adam Kinzinger of Illinois became the first Republican member of Congress to call for Trump's immediate removal from office by the 25th Amendment, following the mob riot at the U.S. Capitol on Jan. 6.
Ben Danielson, a well-regarded medical director of a Seattle medical clinic, resigned in November to protest ongoing racism in the hospital, noting concerns about his "own complicity as a representative of a hospital that does not treat people of color as it should."
All of these people spoke up to call out bad behavior, even in the face of immense pressure to stay silent. Although the specifics of each of these cases are quite different, what each of these people share is a willingness to take action. Psychologists like me describe those who are willing to defend their principles in the face of potentially negative social consequences such as disapproval, ostracism and career setbacks as "moral rebels." …
---
Ed. More tomorrow? Possibly. Probably. Maybe. Likely, if I find nothing more barely uninteresting at all to do.
---
ONE MORE THING: Steve Bell's If … Donald Trump wants to be locked up
---
ONE MORE ONE MORE THING:
Let's never make America great again.

— God (@TheTweetOfGod) January 11, 2021
---
Good times!
---